We are monitoring the northern Gulf of Mexico for any potential tropical development through this upcoming week.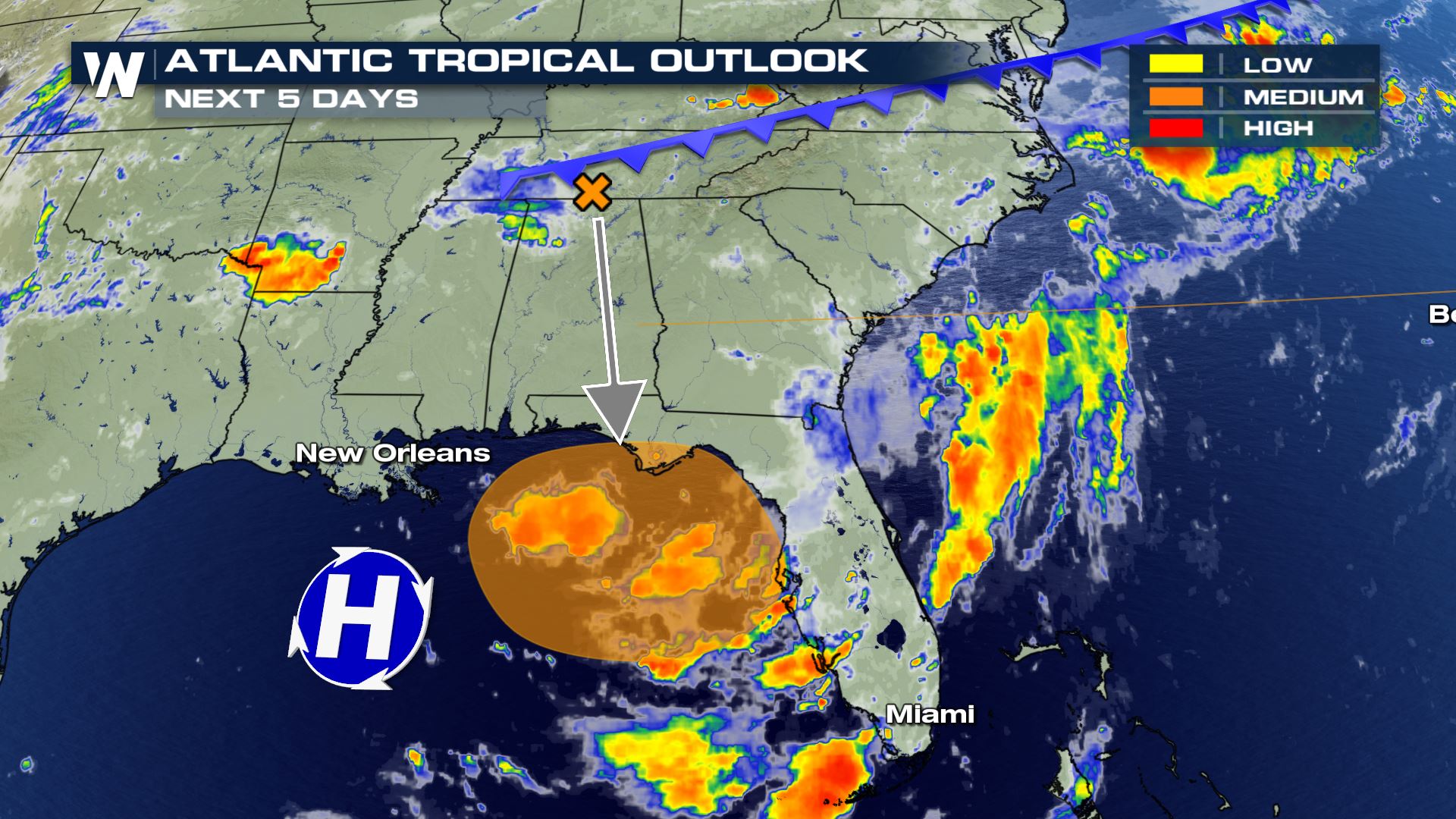 The time frame we are monitoring is from Tuesday, July 9th to Friday, July 12th. A stationary front will stall near the northern Gulf Coast around Monday or Tuesday. As this front stalls, it will help ignite nearly-stationary thunderstorms around it.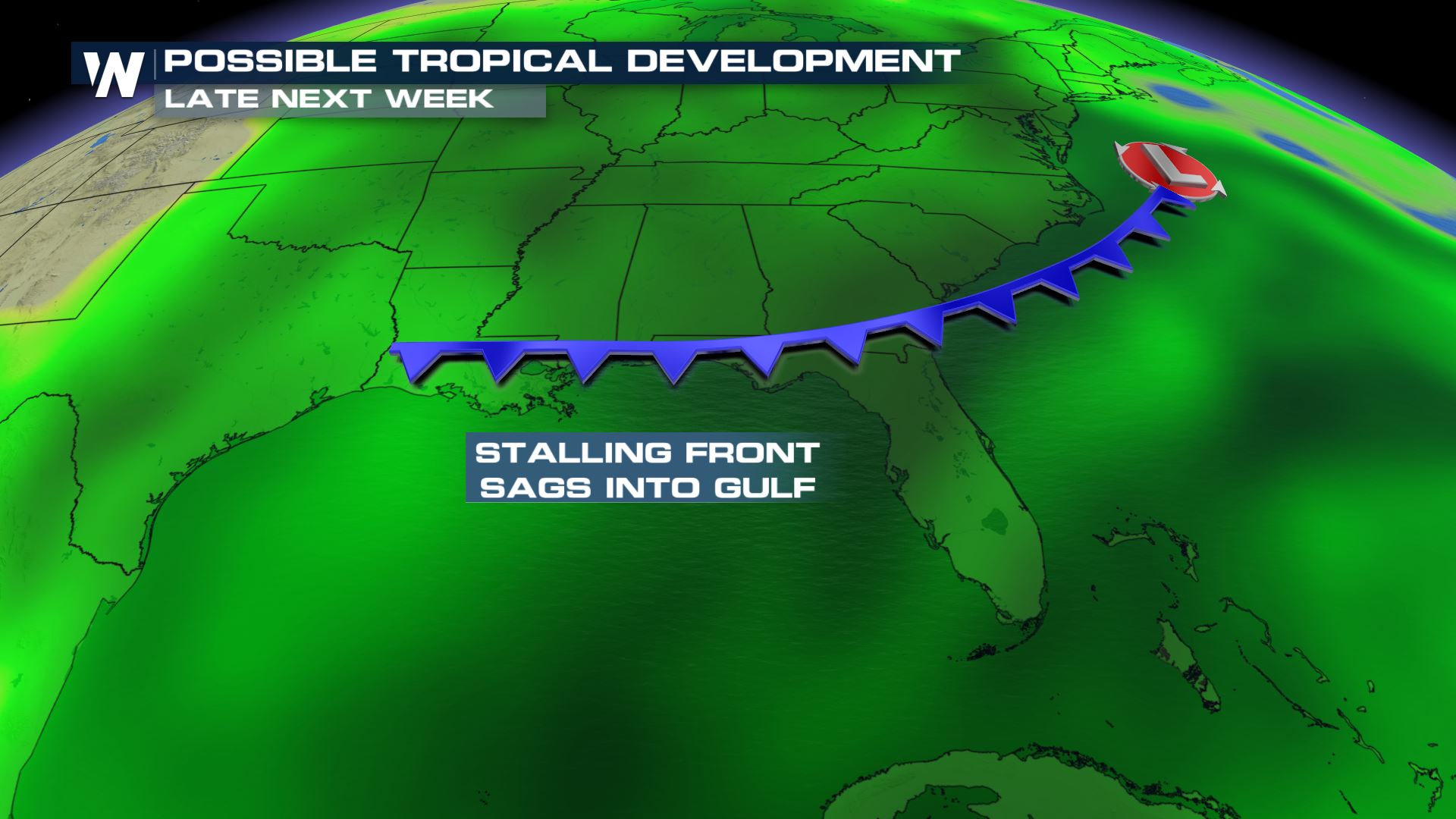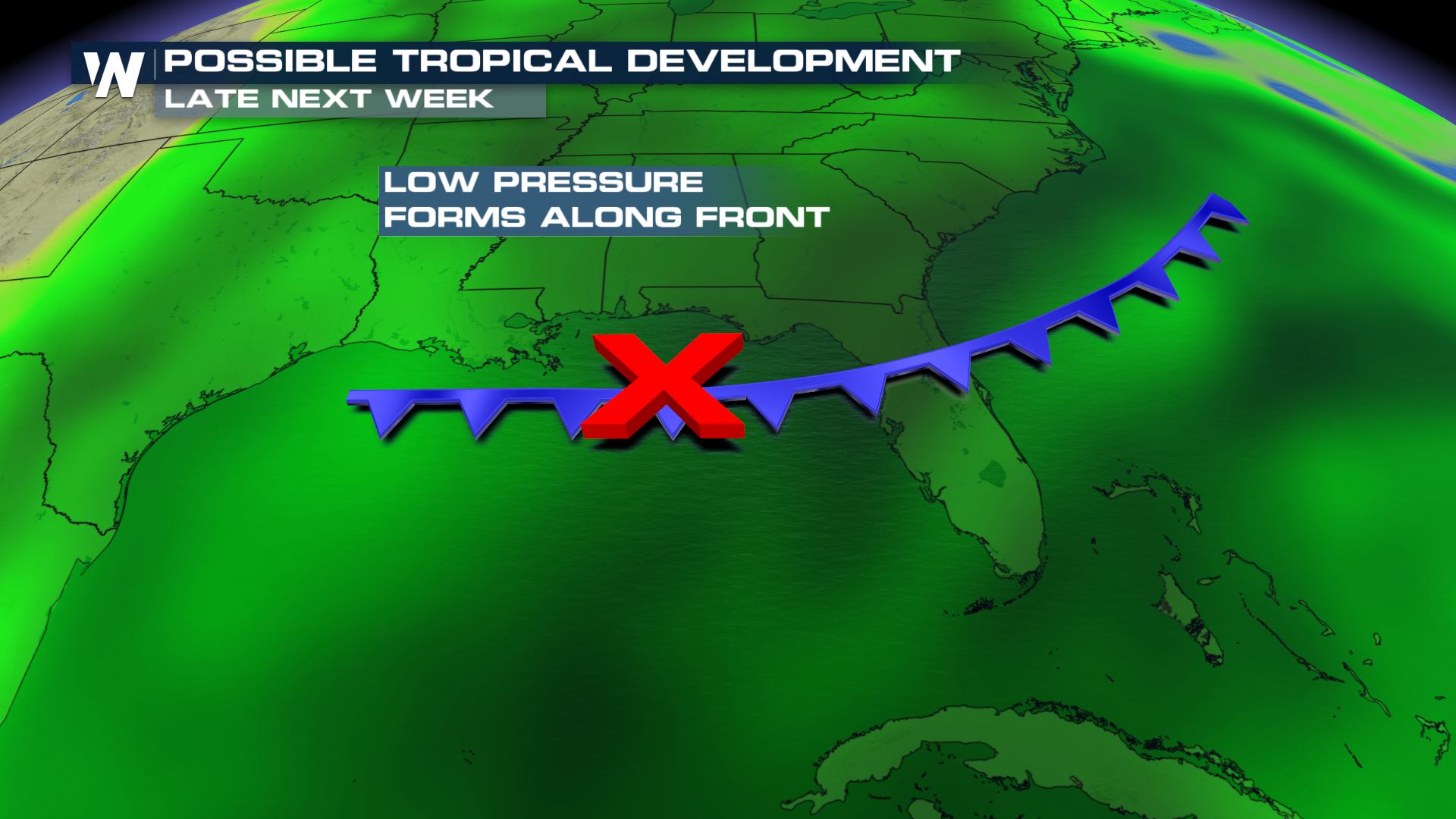 We have to watch what this stationary front and associated thunderstorms do in the coming days, because one way to get tropical development is this exact scenario.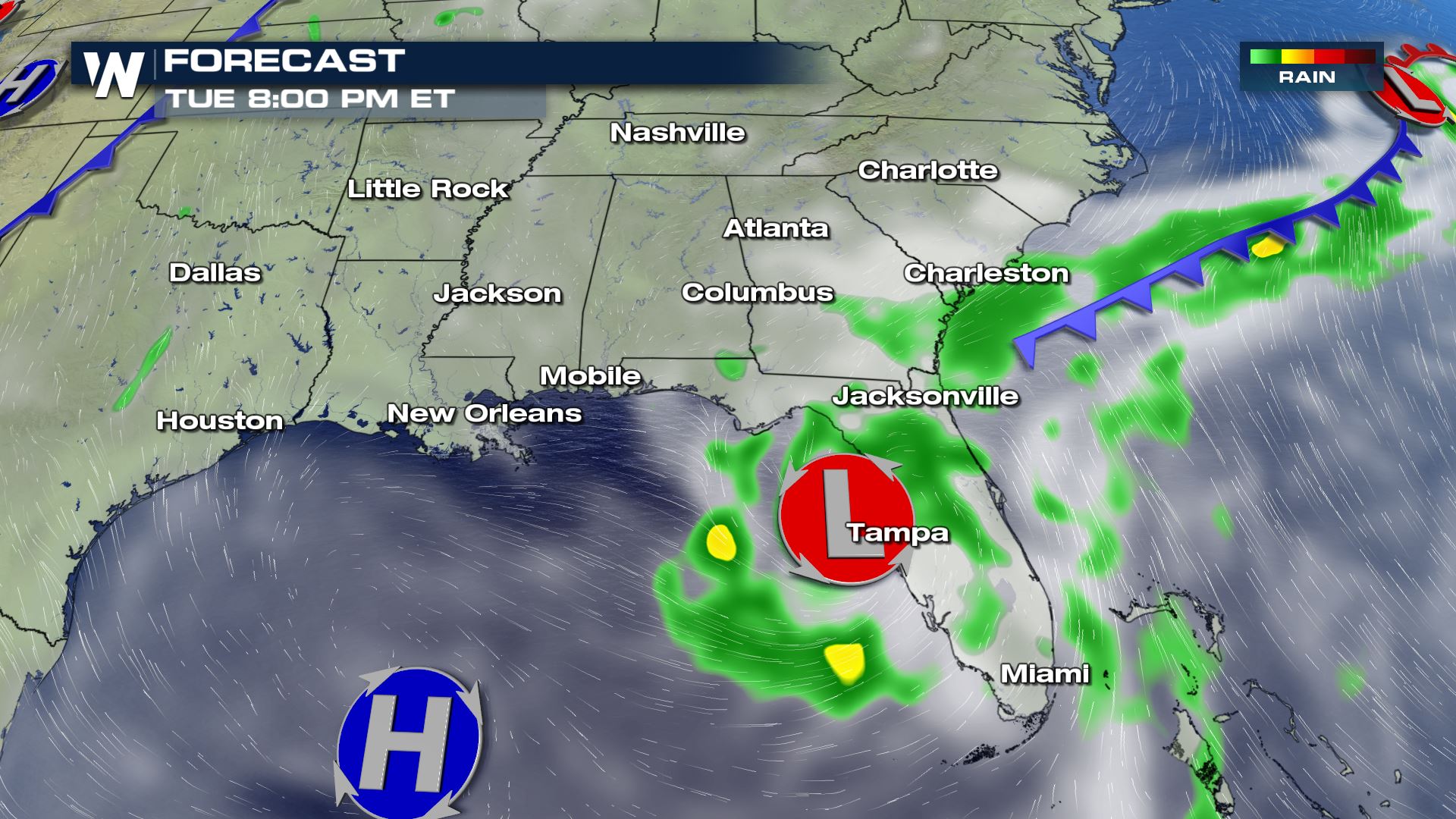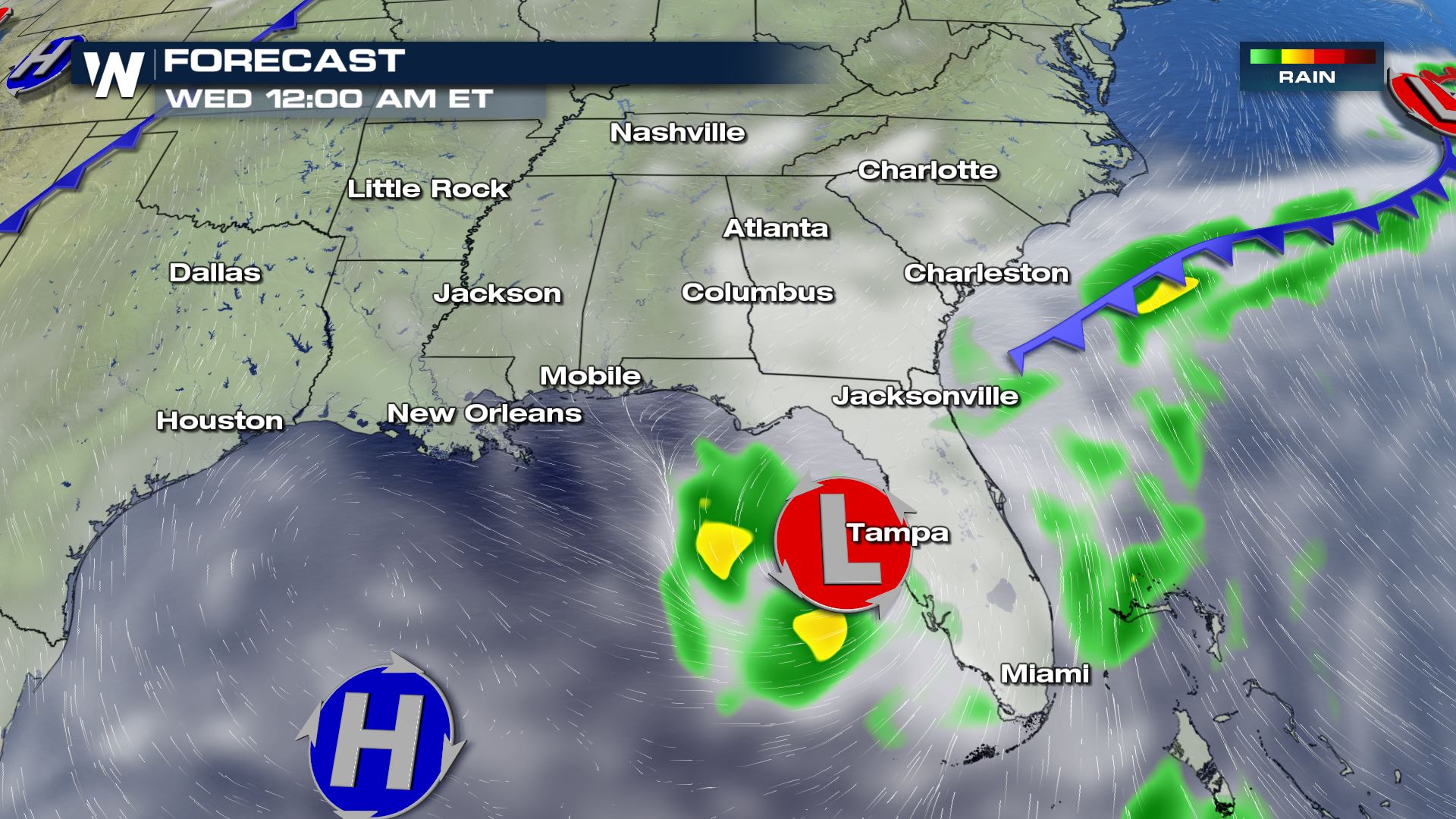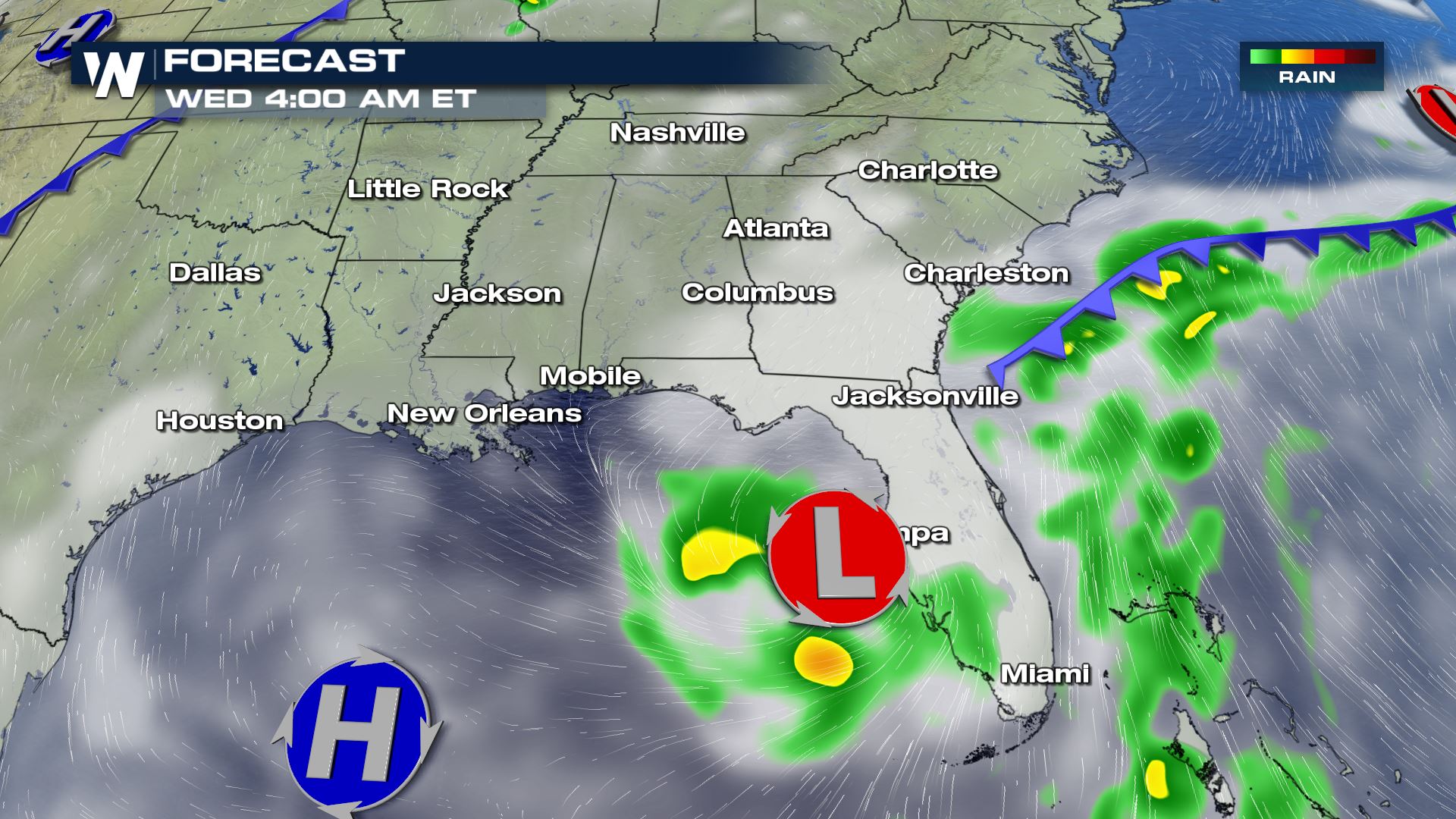 When a front stalls over the warm waters of the Gulf of Mexico it can more-easily produce a low pressure area. Sometimes that low pressure area gains strength enough to bring strong wind and surf, as well as very heavy rain to coastal communities.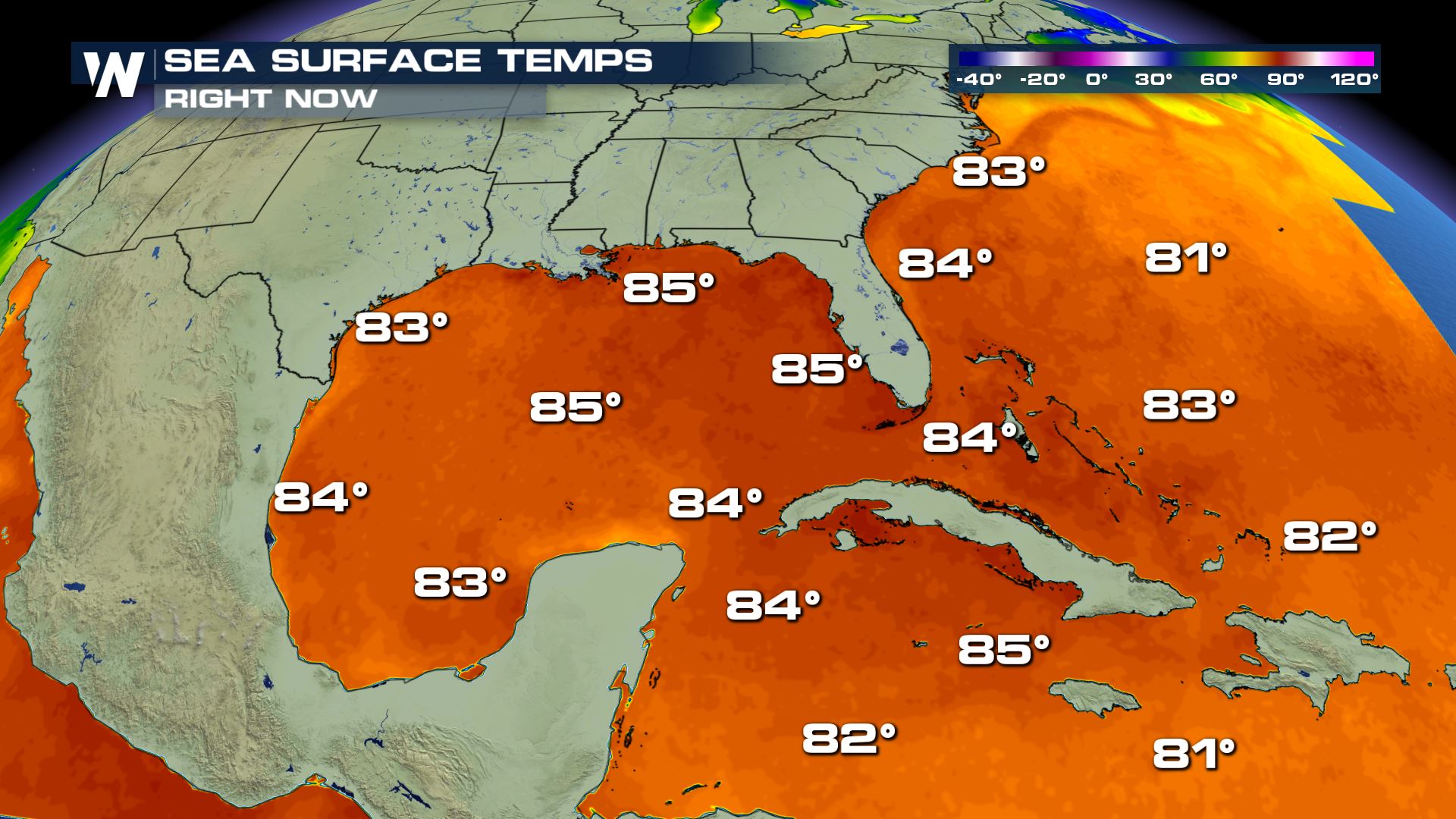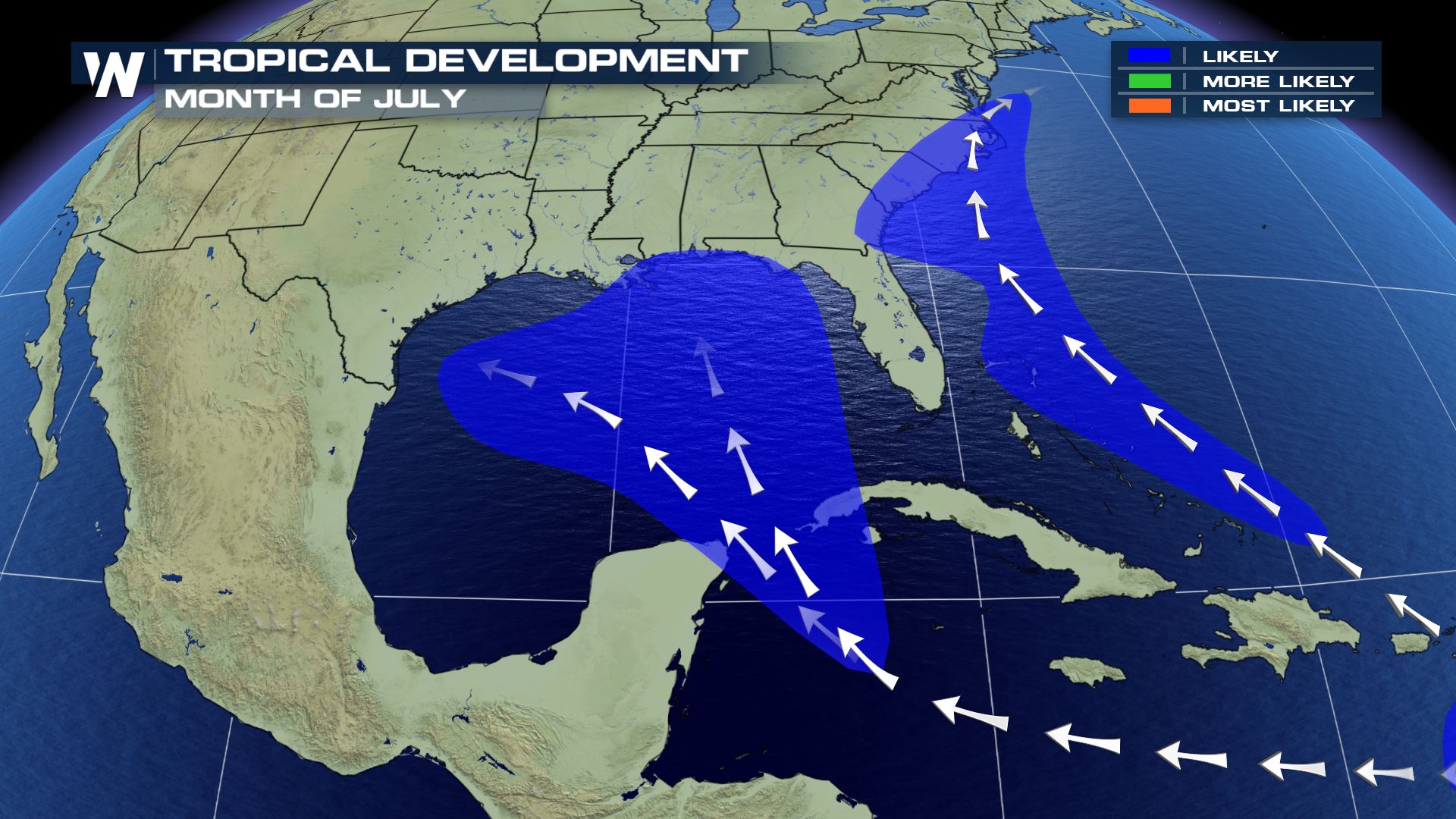 There are still a lot of unknowns regarding this forecast including how much dry air will be in place, the position of the front when it stalls, and where the high pressure system to the east will set up.  Due to the amount of questions and uncertainty, it is not a time to enter panic mode or begin making drastic preparations or changes of plans. For now, monitor the latest
Tropical Weather Outlook from the National Hurricane Center
and we will keep you updated on our WeatherNation platforms. If a storm does develop and strengthen enough to get a name, it would be called Barry.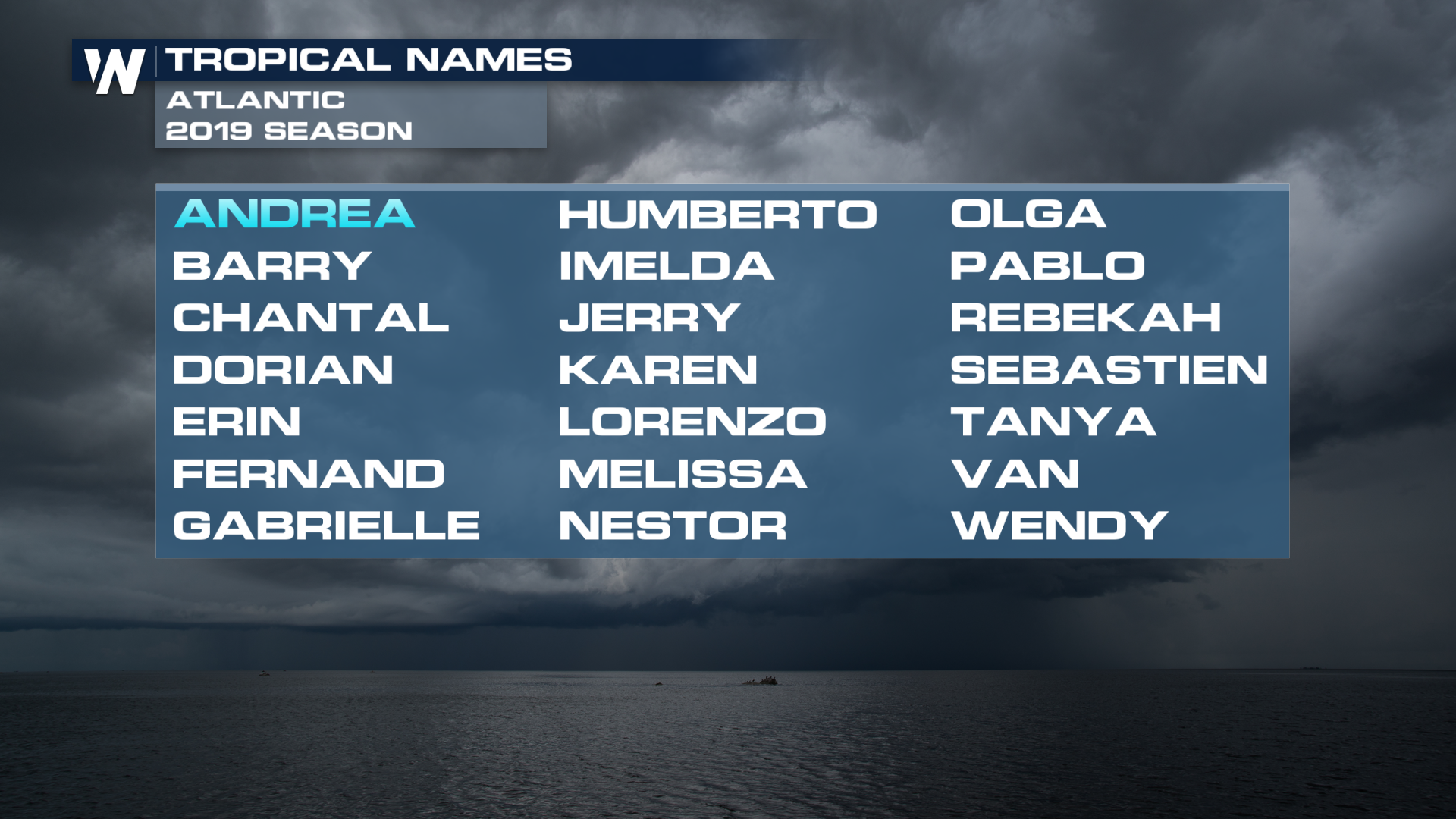 Elsewhere in the Atlantic basin conditions are quiet for now.
TROPICAL PACIFIC
The remnants of Barbara are expected to impact Hawaii this week. Here's a link to an in-depth story for the Hawaiian Islands.
Over in the Eastern Tropical Pacific, Tropical Storm Cosme has been named as the 3rd storm of the Pacific season. As of Sunday morning, sustained winds were 40 MPH and storm movement is to the NW at 9 MPH.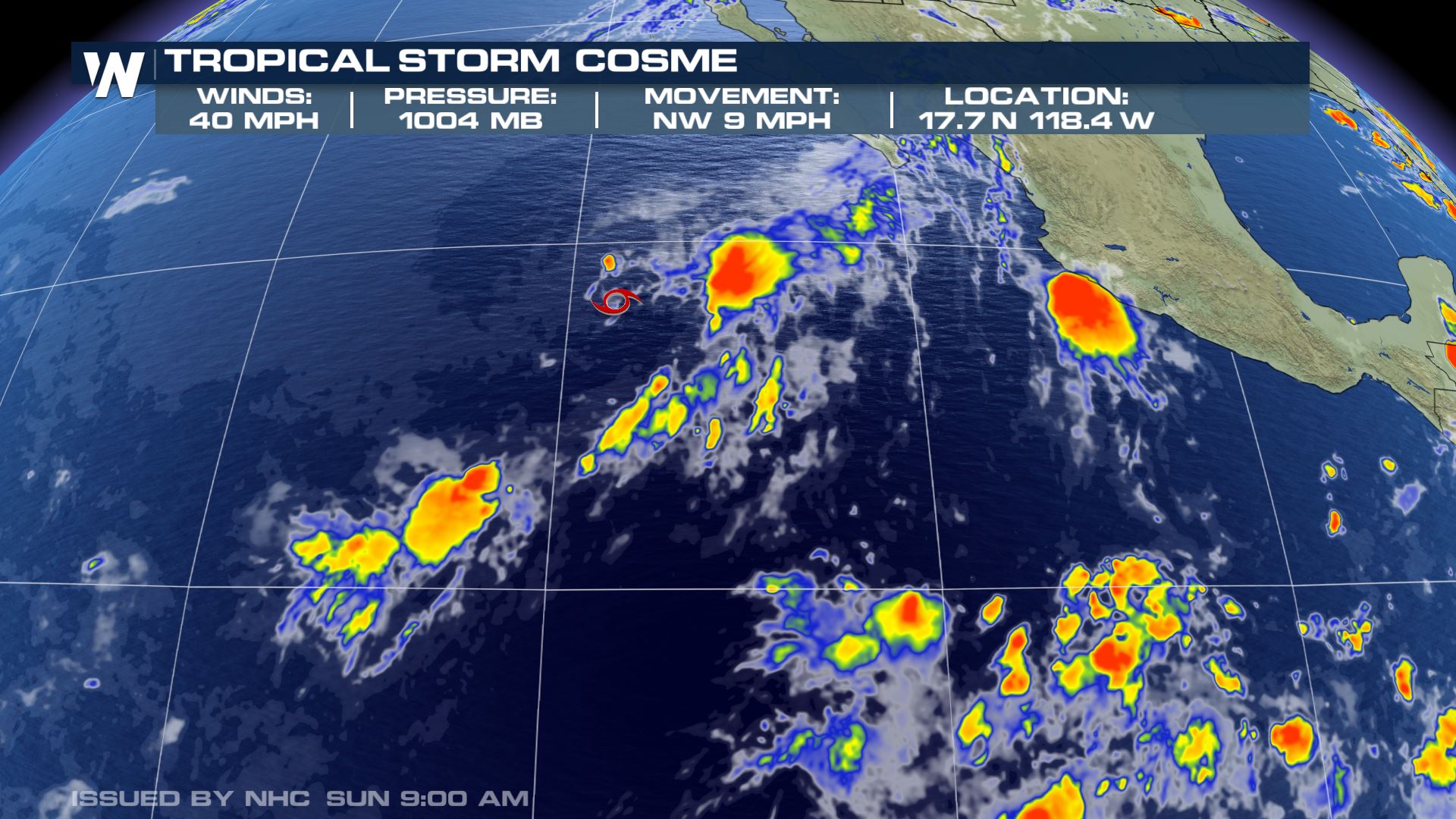 Cosme is anticipated to weaken into early next week while remaining over the open waters of the Pacific. The Baja Peninsula will likely see some larger swells, but impacts will be minimal at best.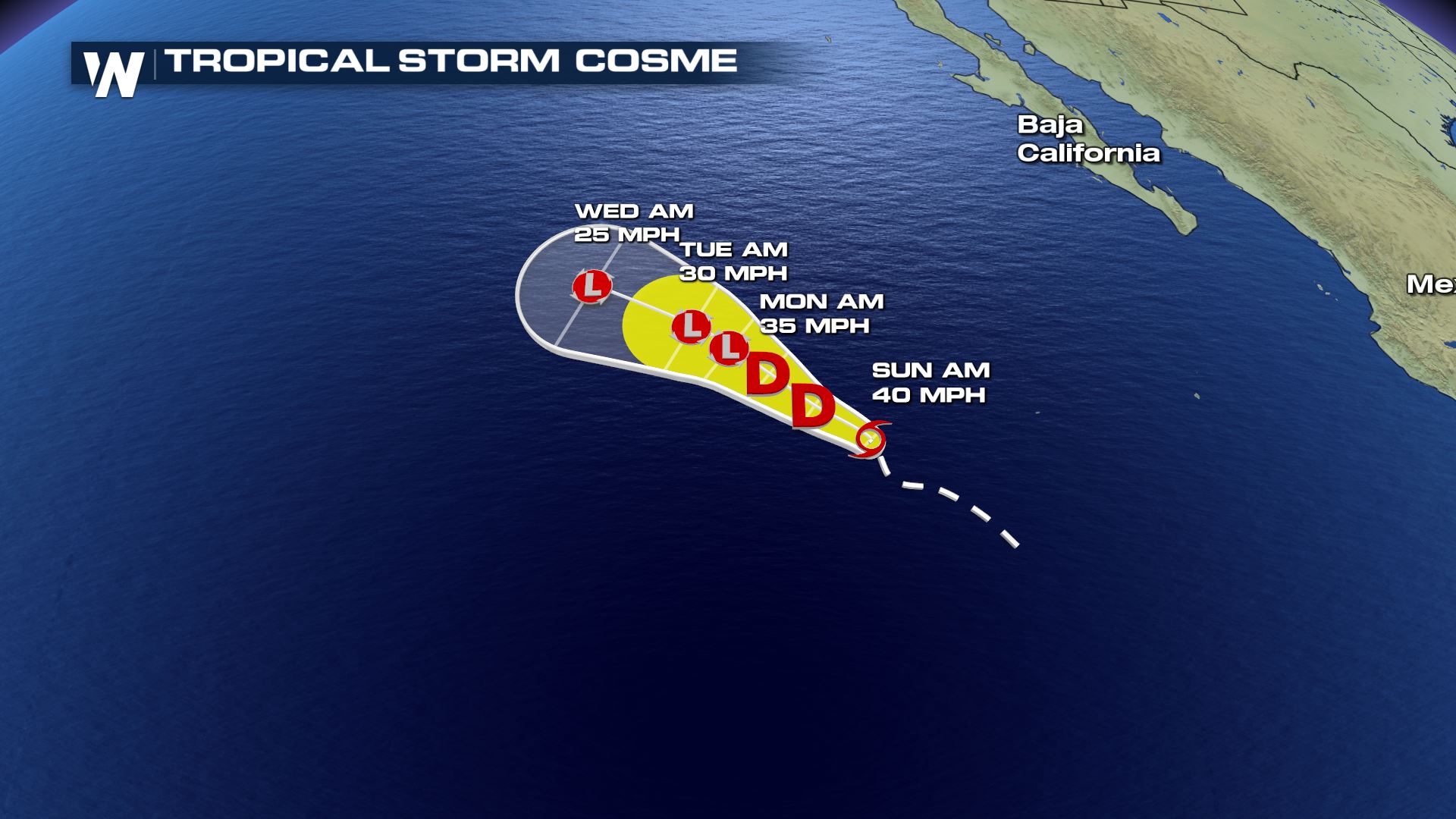 Stay tuned to WeatherNation for all the latest tropical developments, as conditions and forecast will continue to develop and change over the coming days.
For WeatherNation, Meteorologist Steve Glazier