A coast low is bringing strong winds and waves to the Mid-Atlantic coast today and tonight. This is the same low that brought flooding conditions to many of these same areas on Saturday. Here is a look at the very latest forecast.
Flooding & Surf
Coastal flood alerts are in place for Florida's east coast and all of Georgia and South Carolina's coastline. Alerts have also been expanded up into North Carolina and Virginia. 2 to 4 feet of coastal inundation along the immediate shoreline is possible. This is not from rain, but rather strong winds out of the east pushing water from the ocean onto land.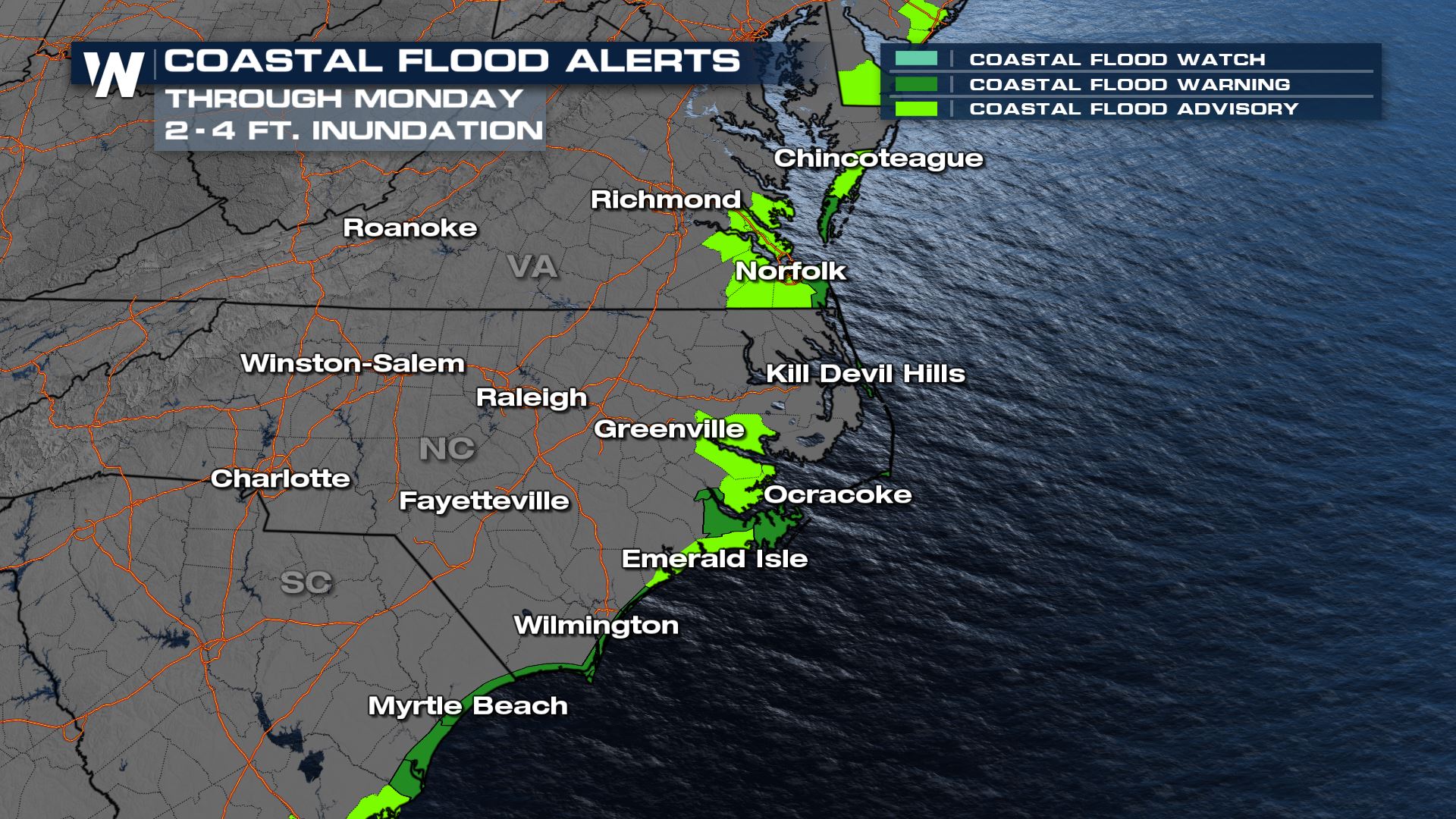 The coastal flood threat extends down along the coast of Georgia and Florida as well.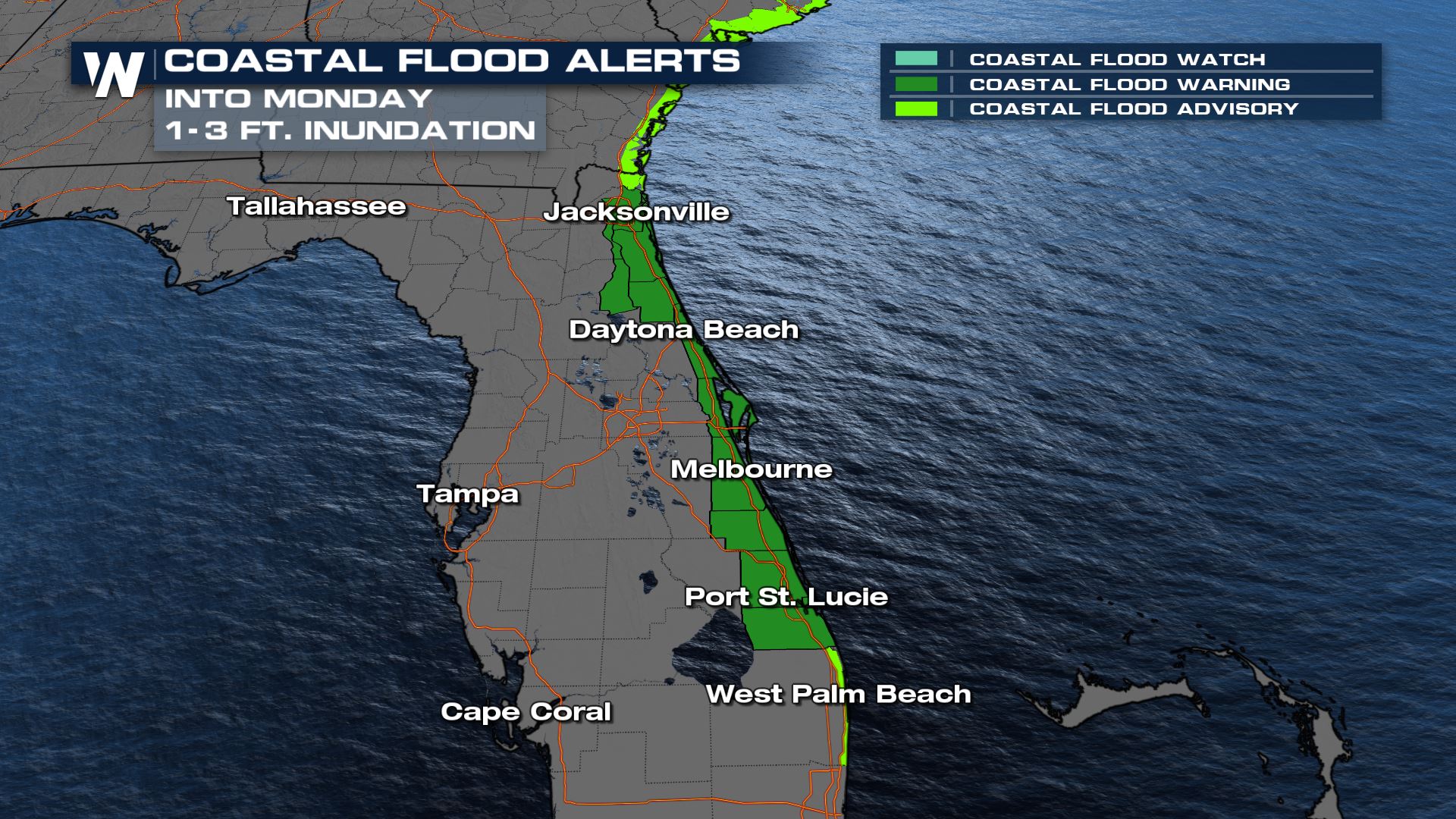 Additionally, strong onshore winds will increase the rip current risk. It will be highest along Florida and Georgia's east coast beaches. Check the flags before you get in the water!
Wind Threat
Wind advisories continue for parts of the Carolinas on Sunday. In the advisory, winds could gust between 35 - 45 mph.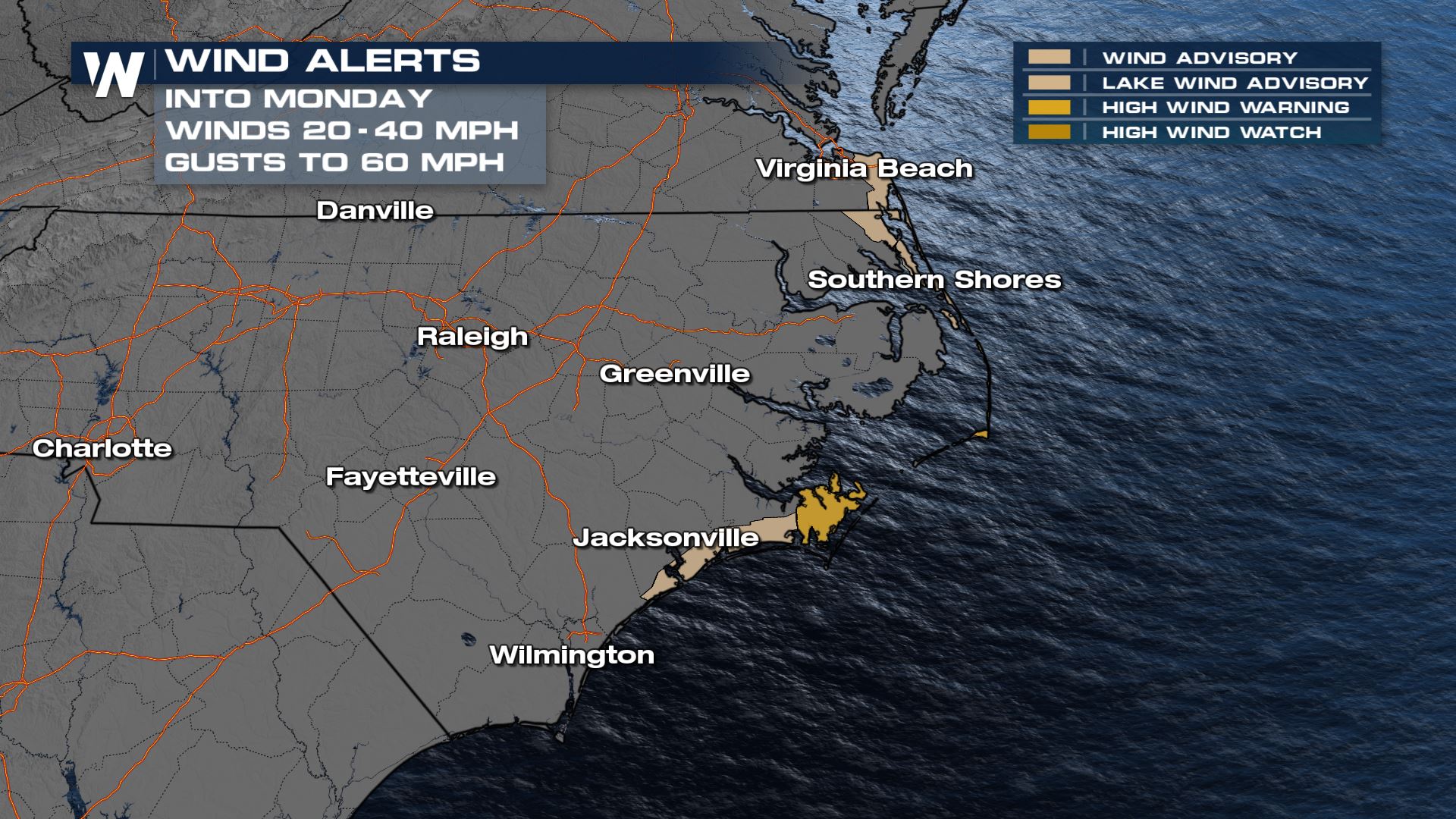 Forecast
This low will slowly be moving away from the coast throughout the day Sunday, but it should still be able to send impacts to areas of the Carolinas and the Florida coast.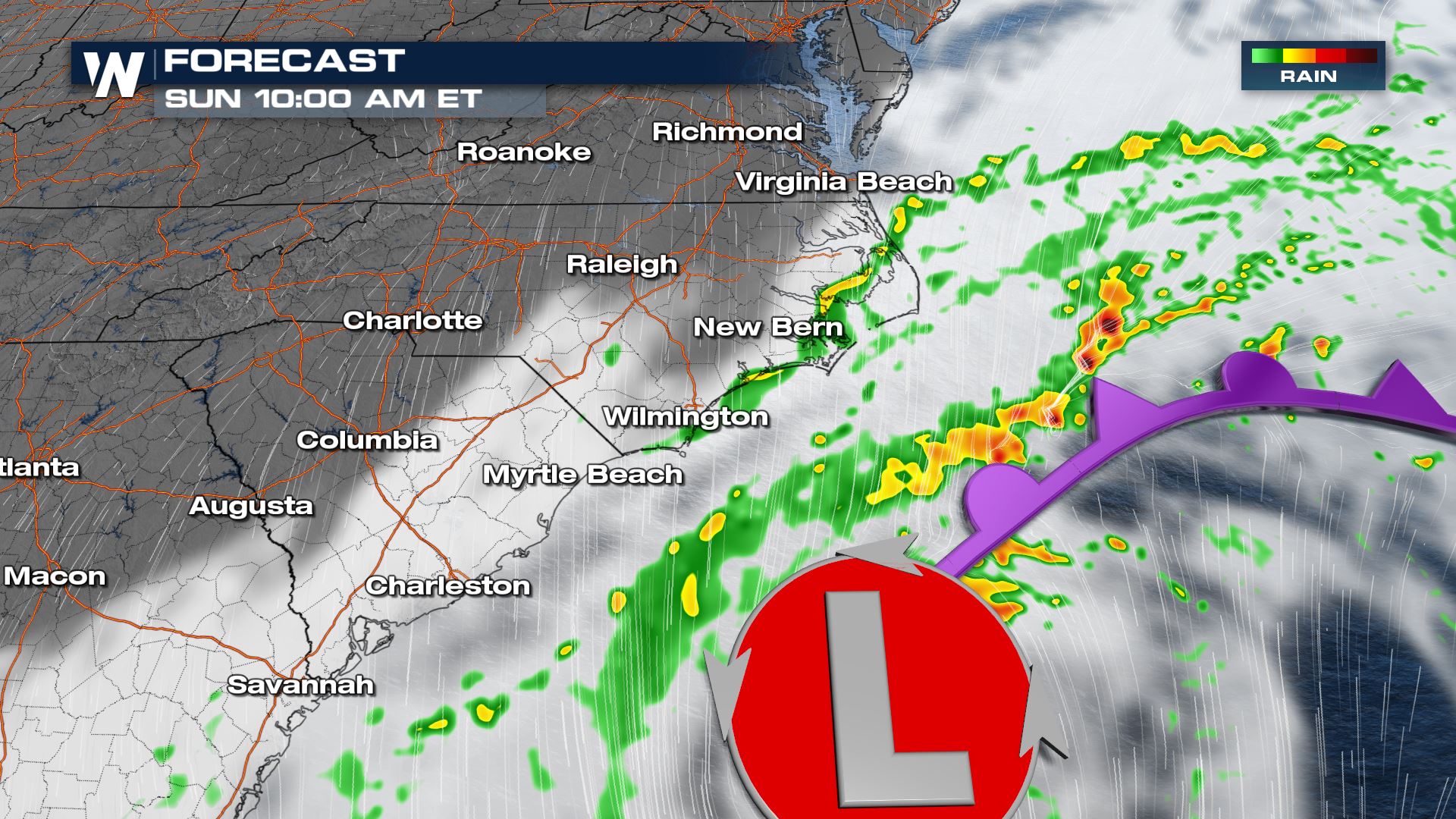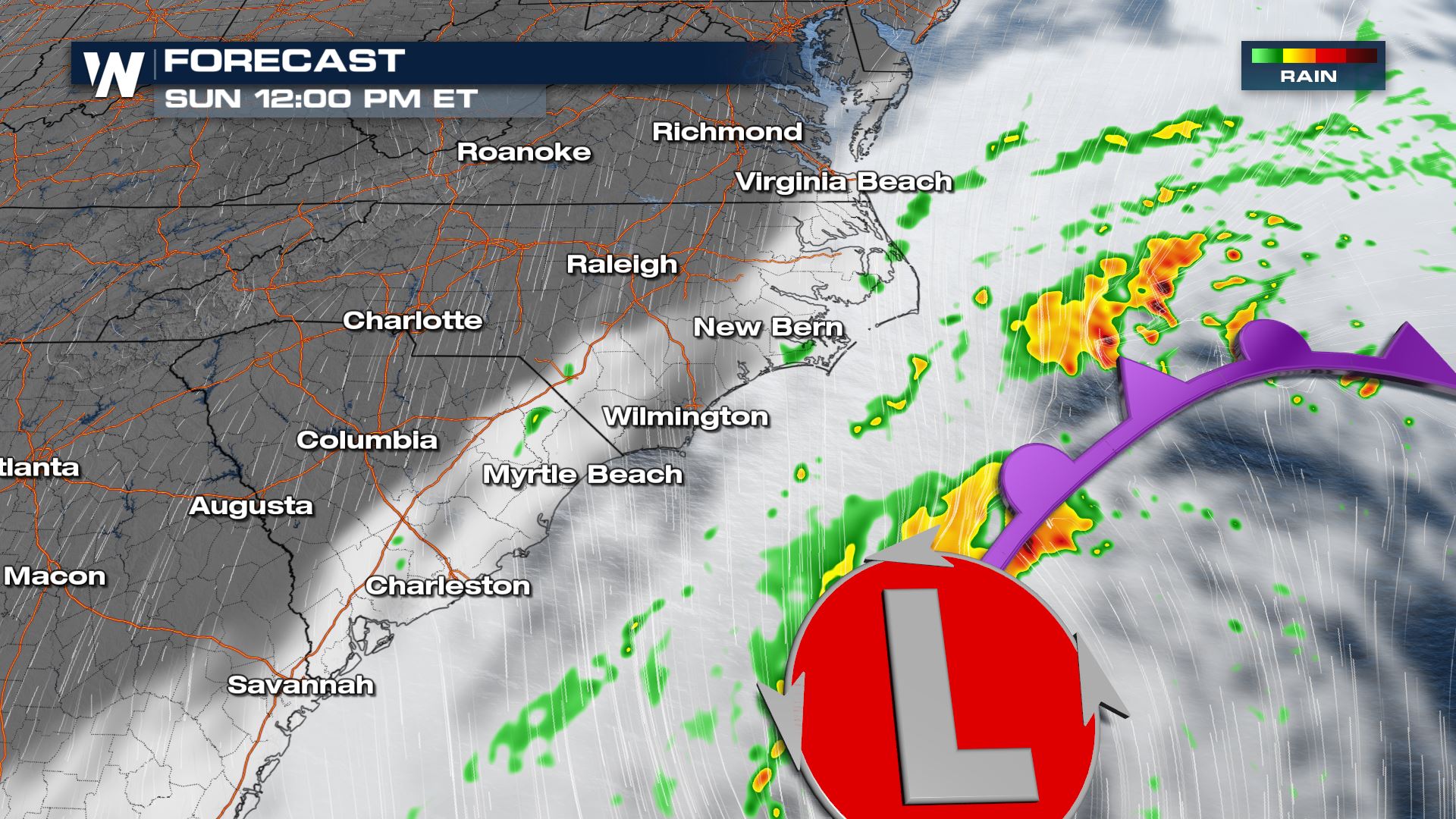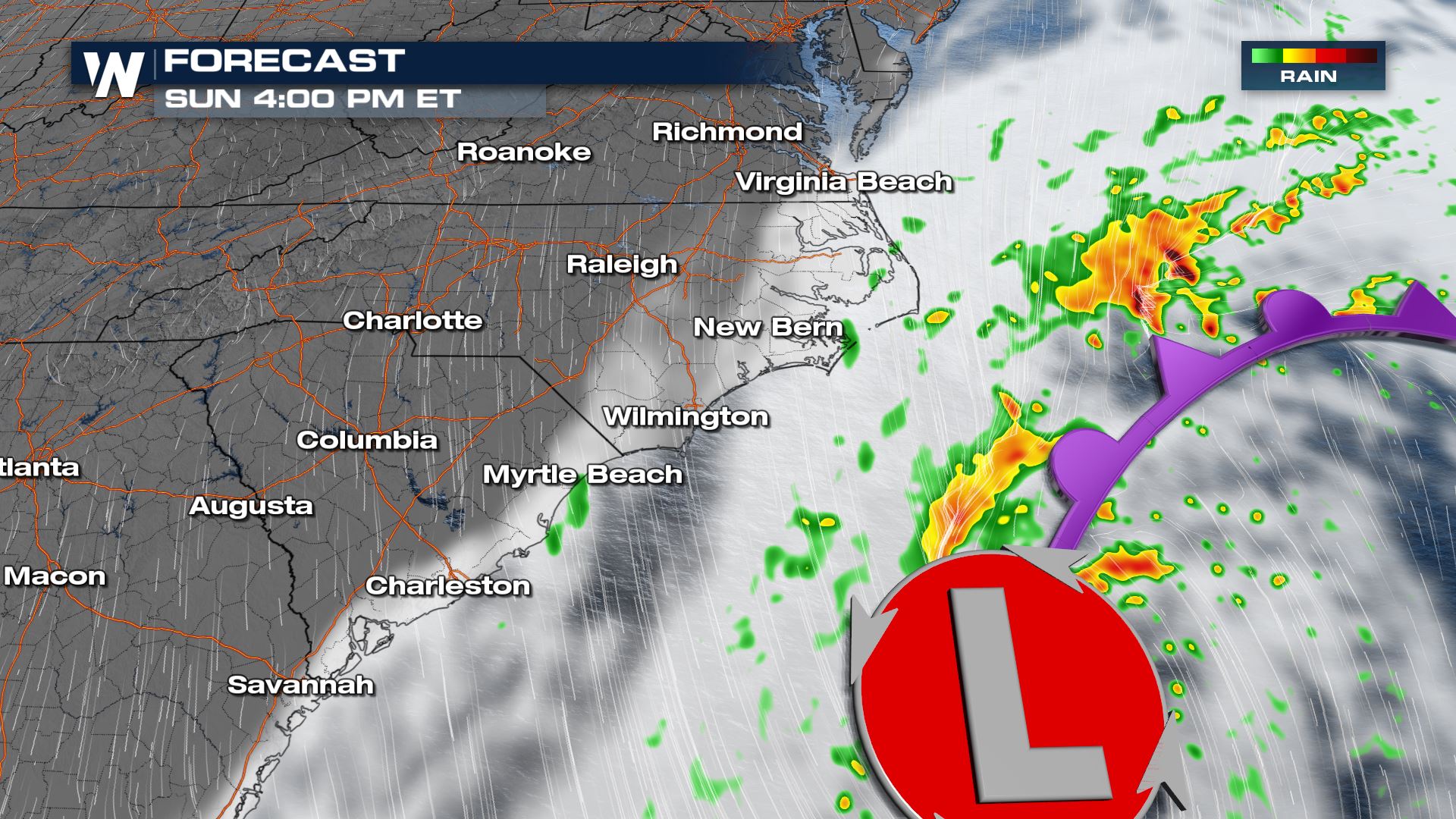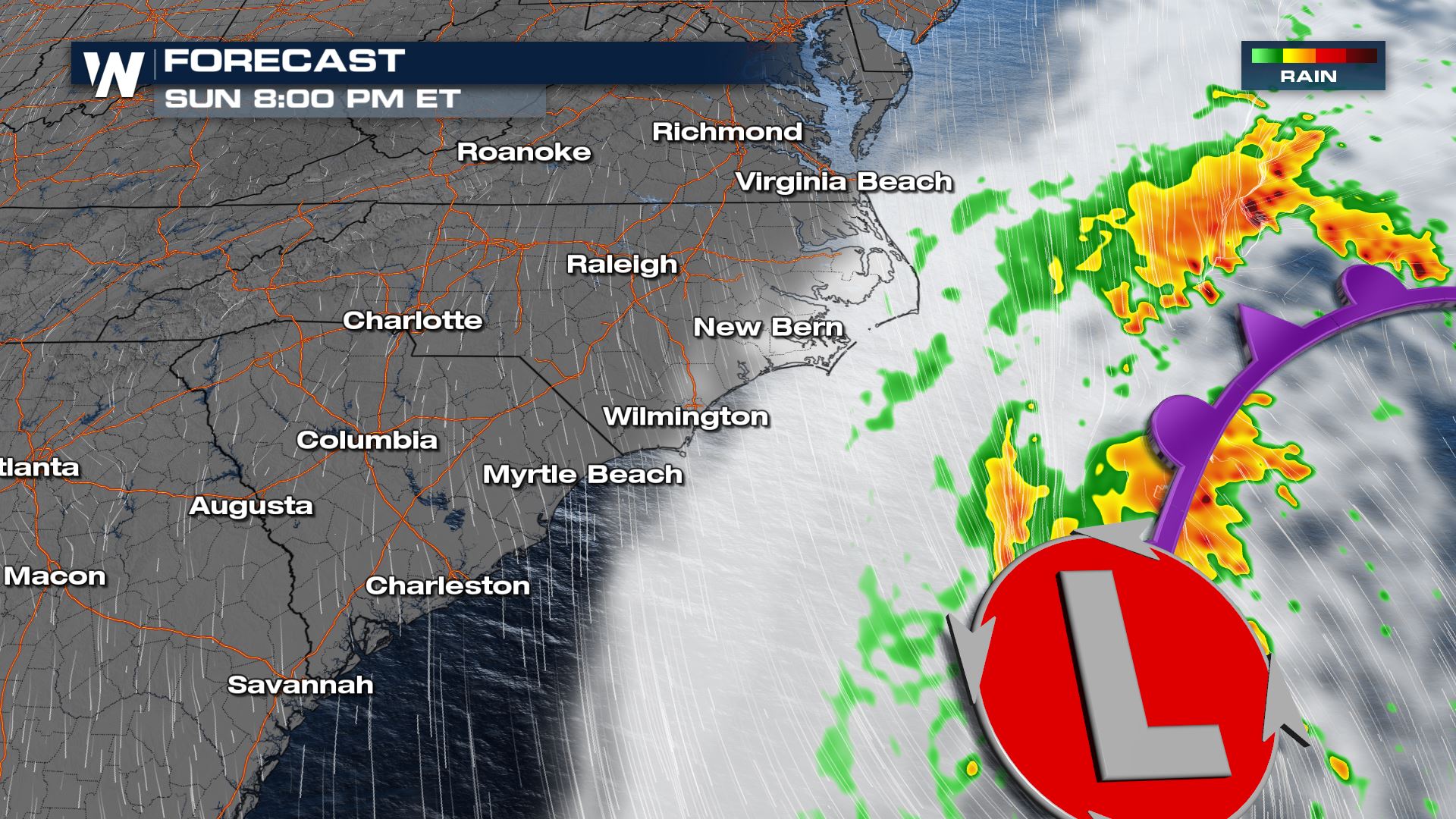 Stay with WeatherNation as we keep you updated on the wind and surf the eastern regional forecast, :10 past the hour.