A slow moving coastal low pressure center continues to bring wintry weather to the Northeast. Here's a look at the forecast ahead:
ALERTS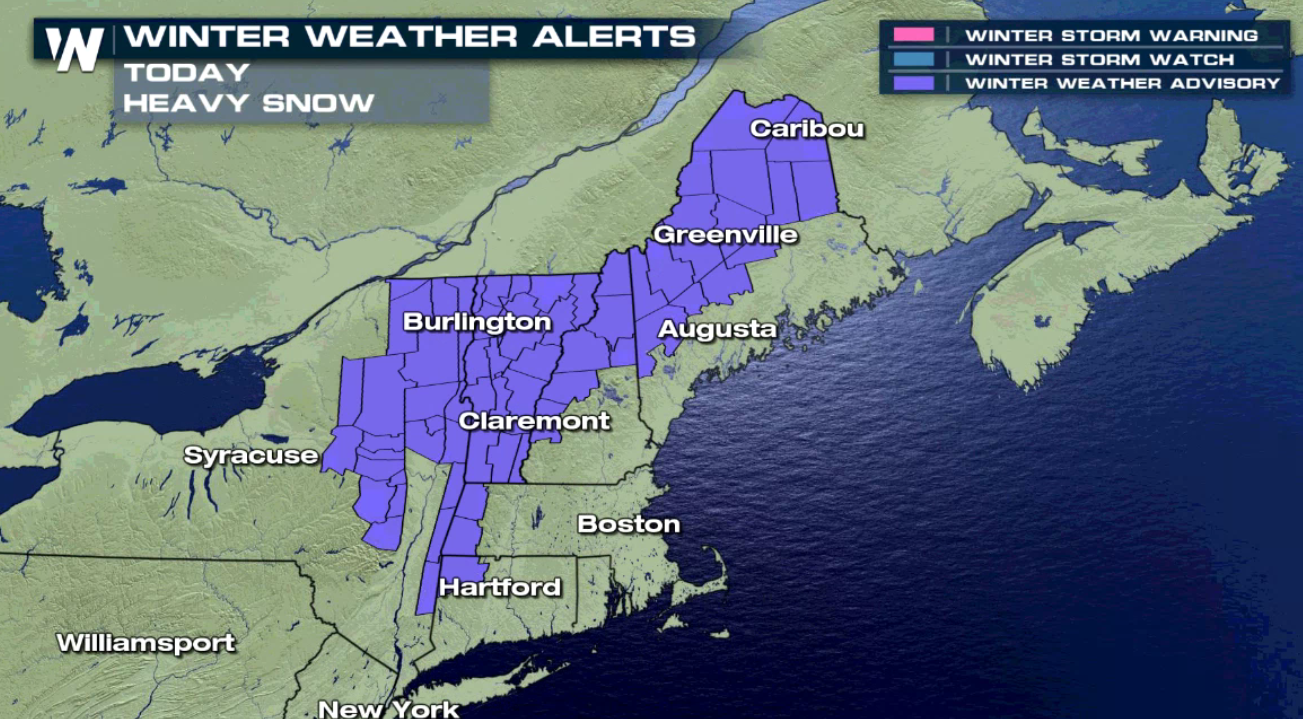 Winter Weather Advisories remain in effect from Connecticut to Maine. More snow is ahead into this evening (Tuesday).
FORECAST  ACCUMULATIONS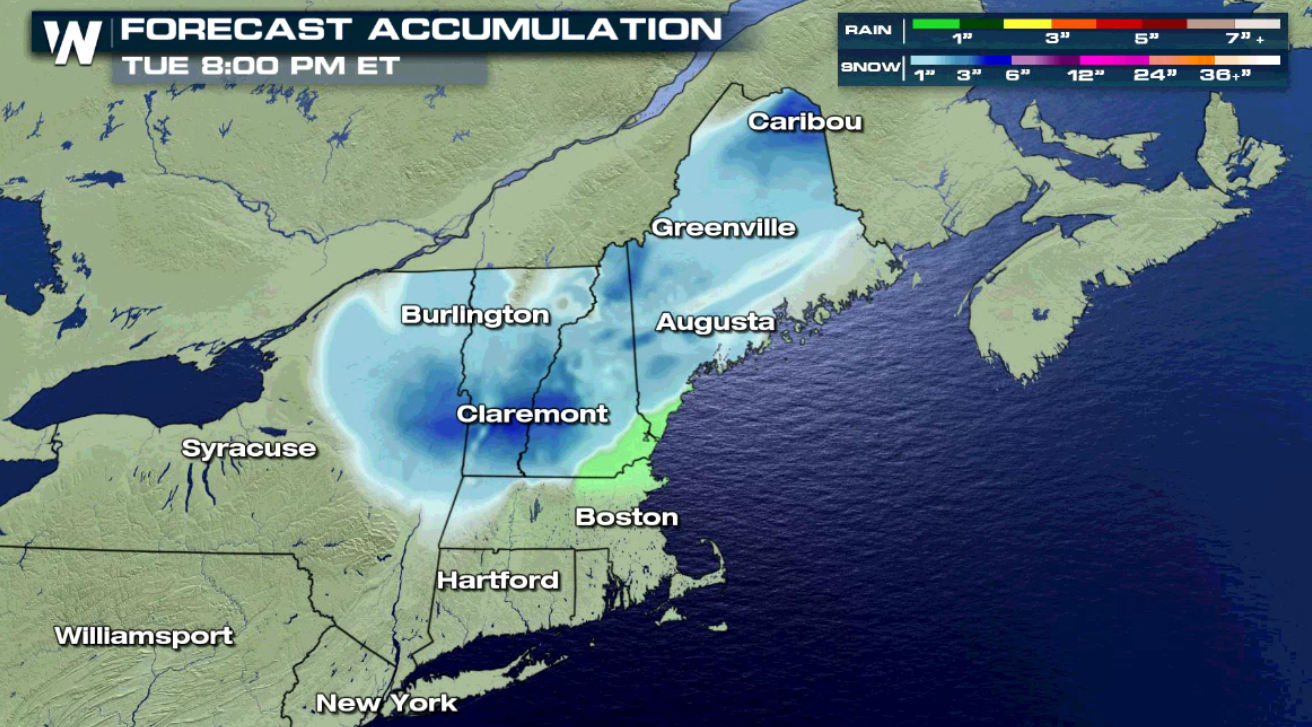 Additional snow totals will be only a few inches in most areas, with 3" to 6" possible in the higher elevations.
FORECAST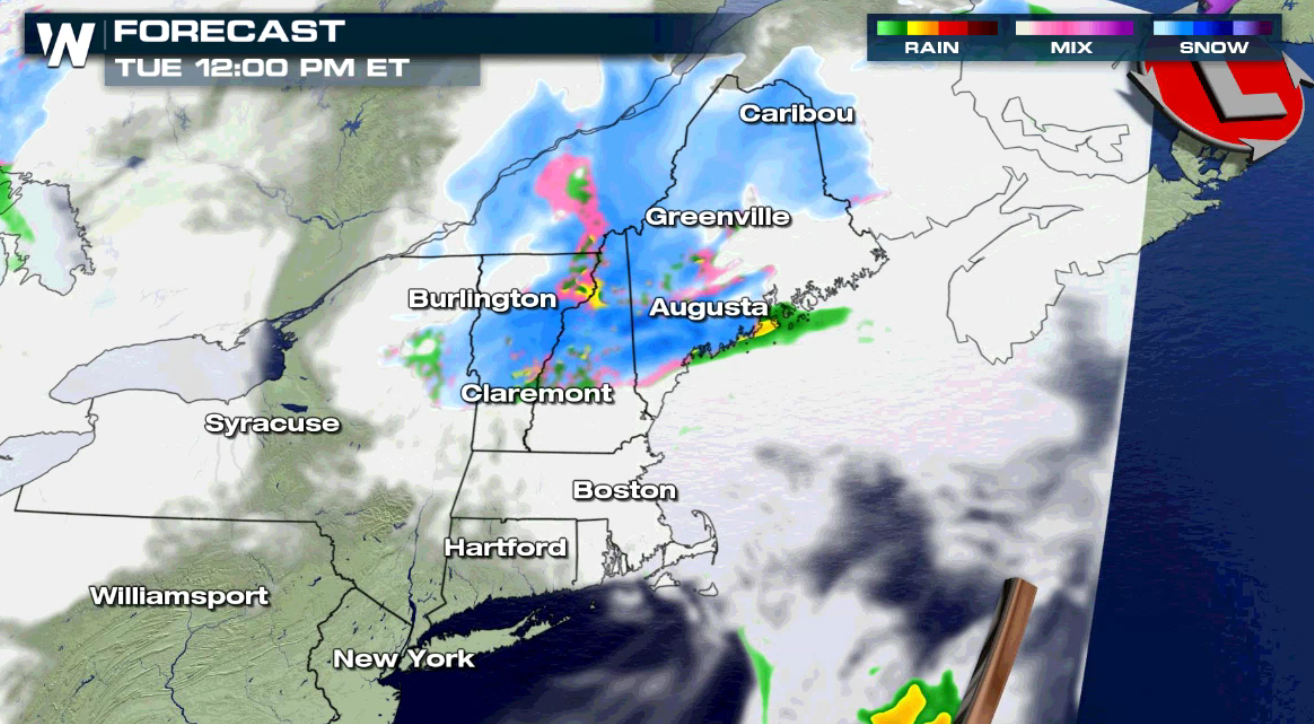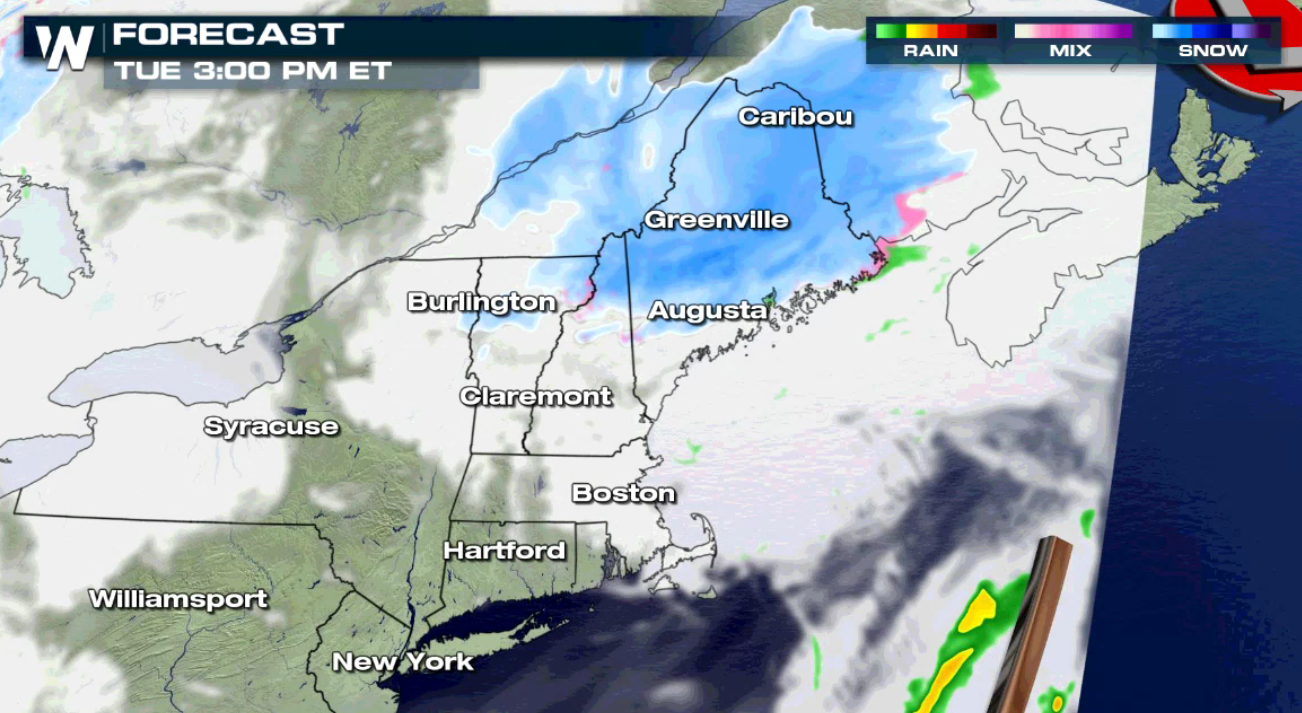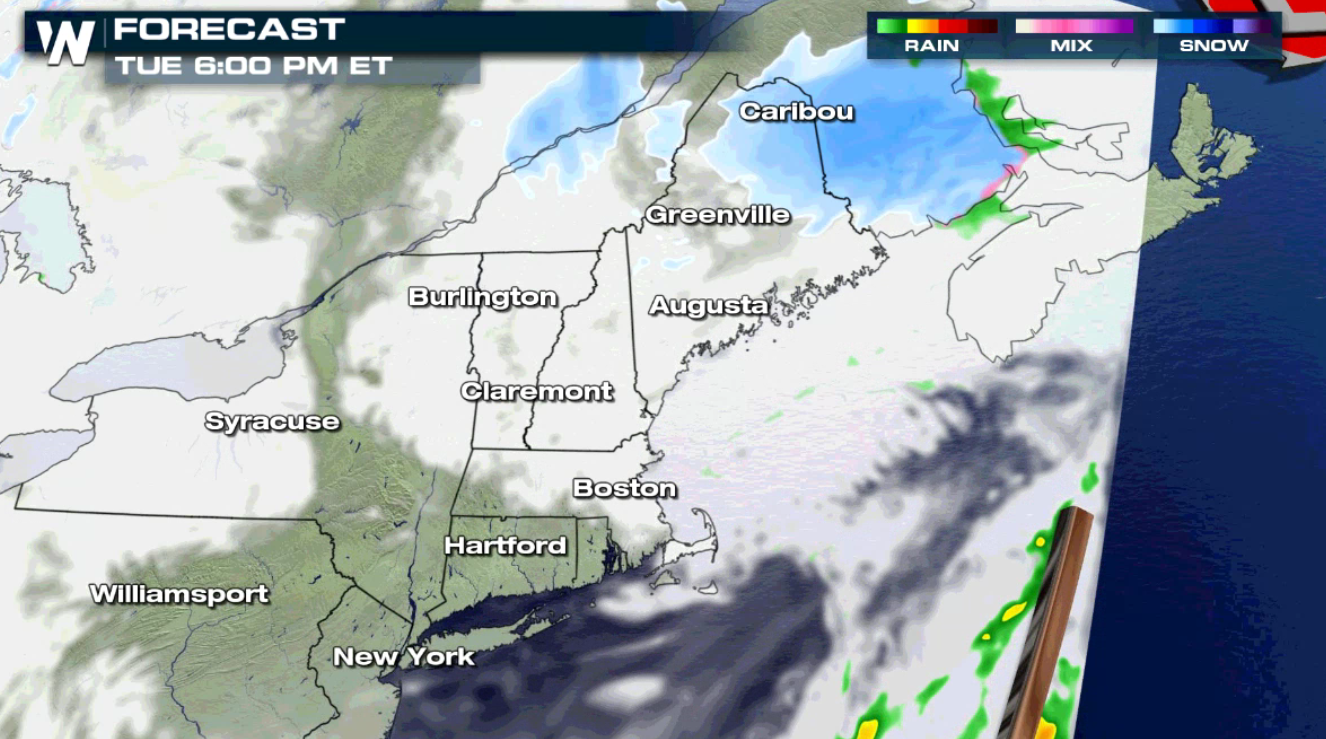 Light to moderate snow will continue into the afternoon. The low pressure center in the Atlantic will slowly move to the north and east, gradually bringing an end to the snowfall in the region later tonight (Tuesday).