An area of low pressure will be moving into the Northeast later this week and could turn into a Nor'Easter.  The name derives from the direction of the strongest winds that will be hitting the East Coast.  These systems bring strong winds, heavy precipitation and dangerous seas.
Forecast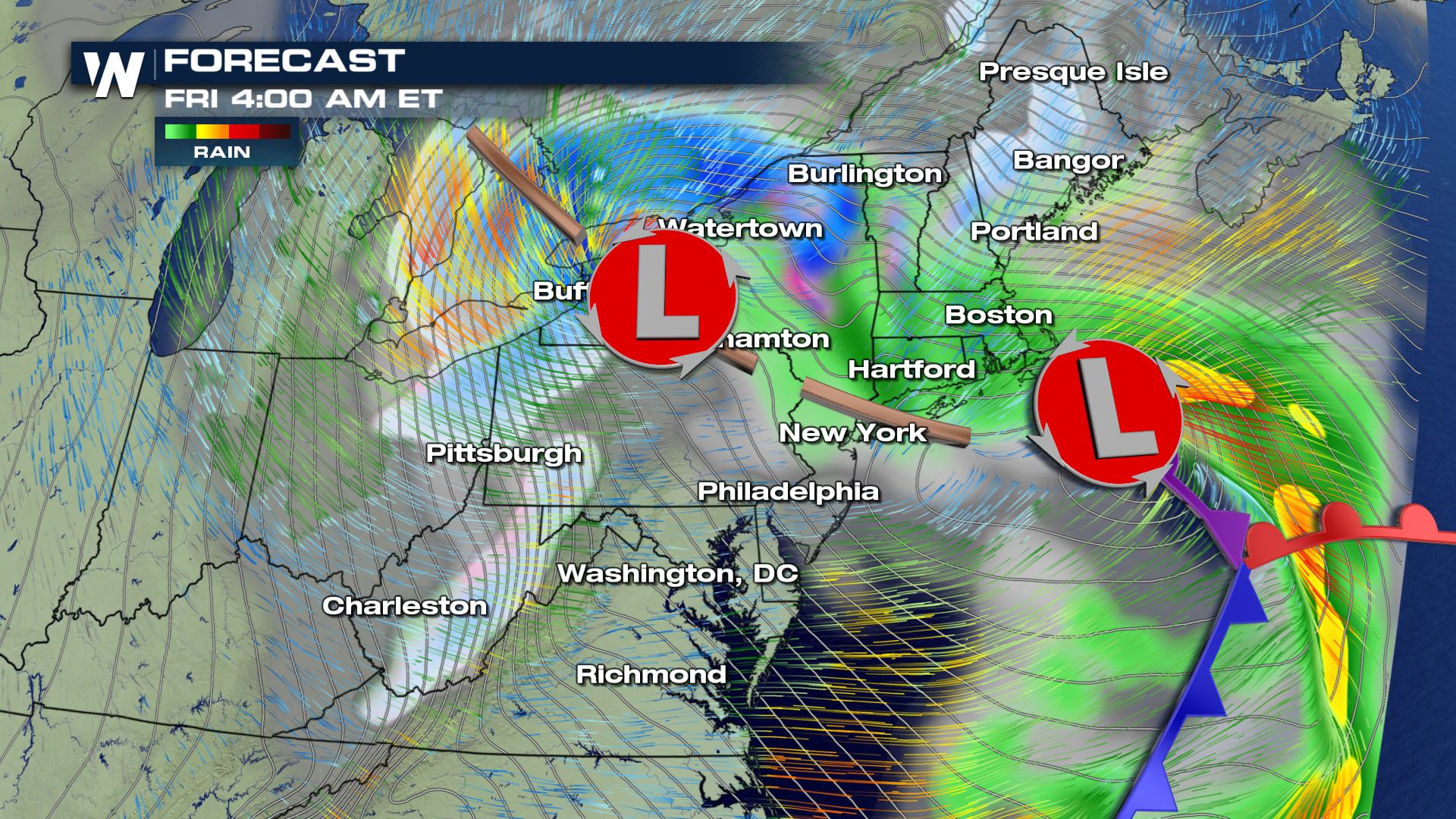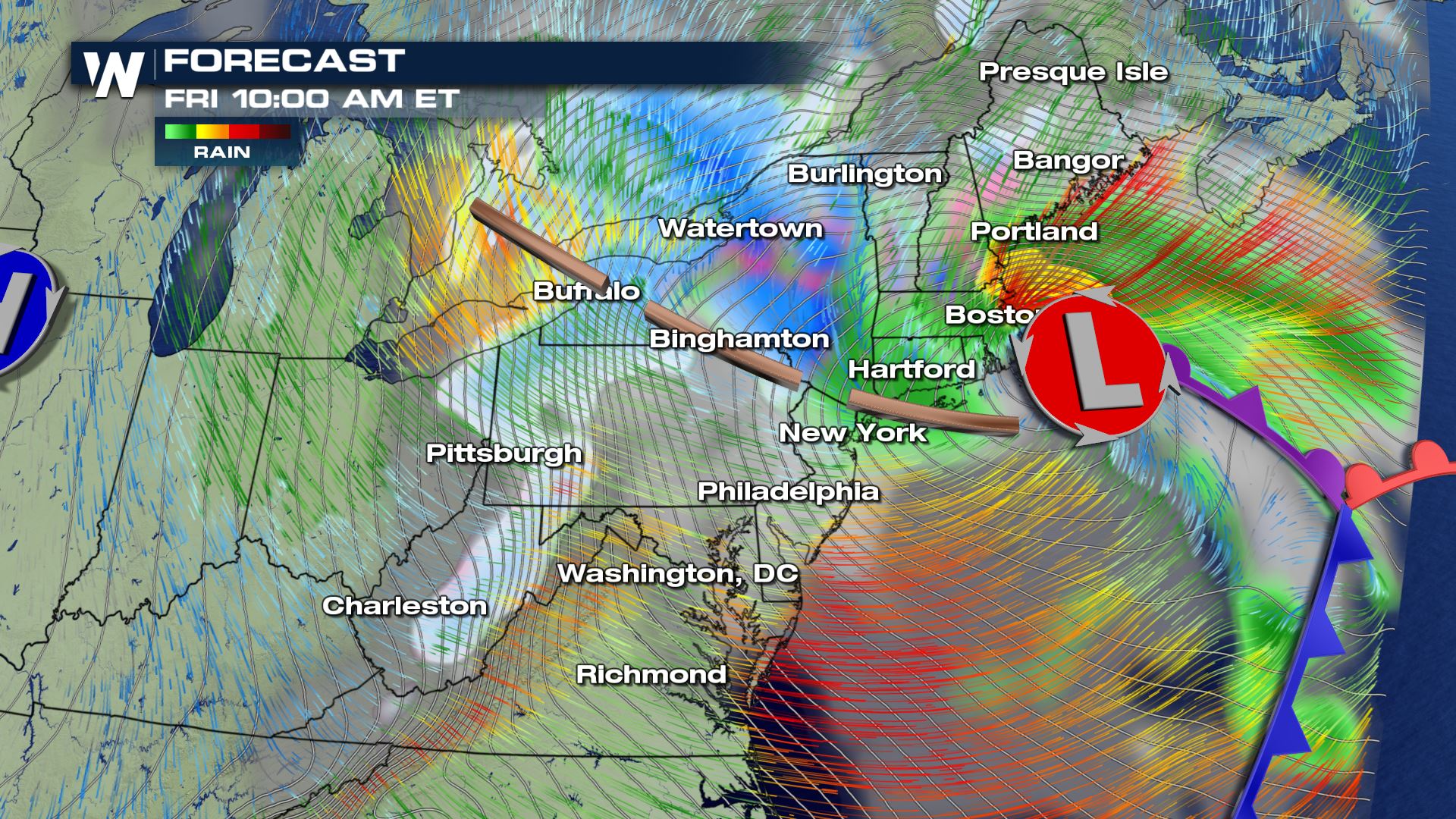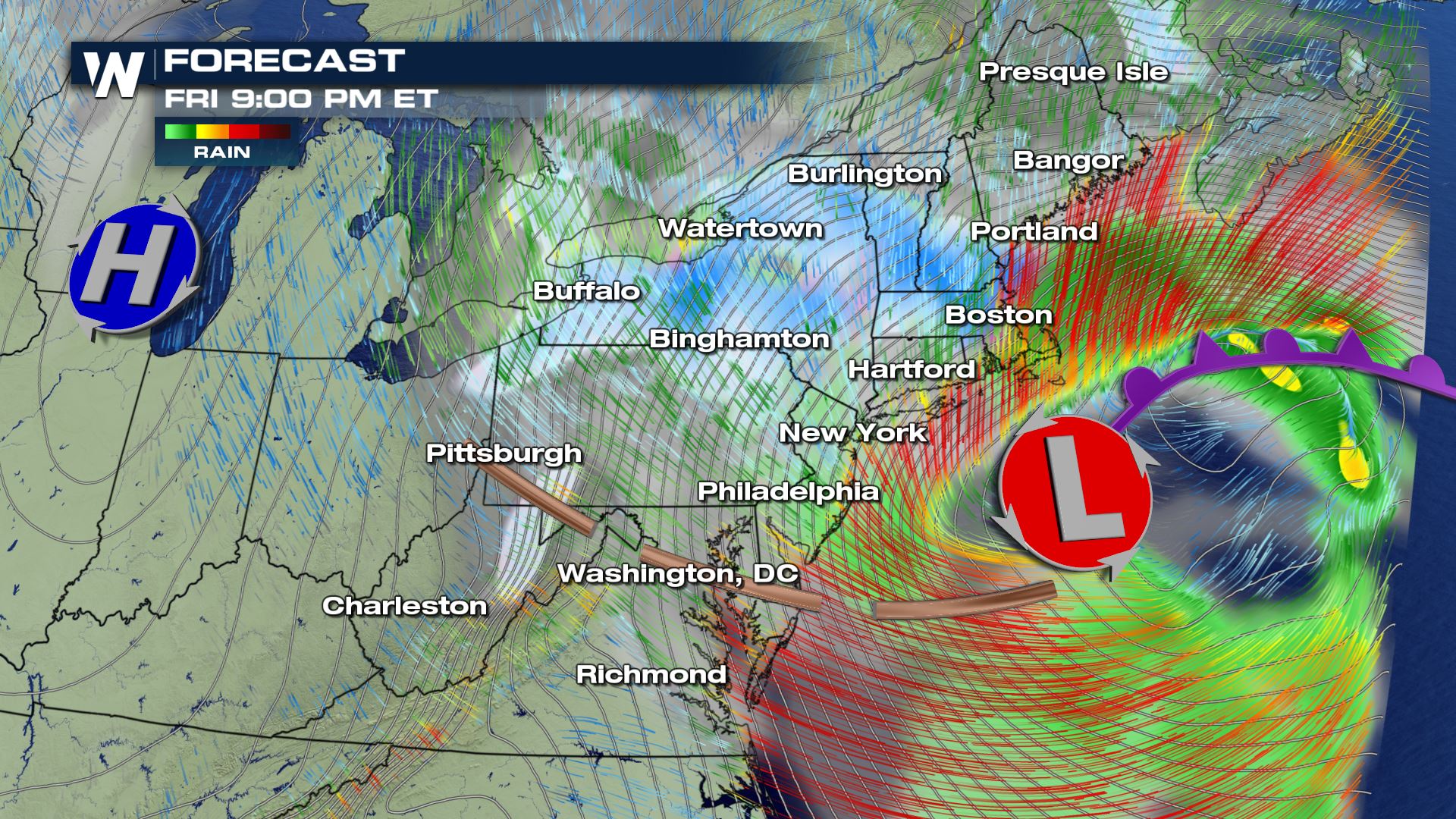 Here is a look at the forecast for the Northeast.  You can see by Friday this low pressure system will be bring strong winds and heavy precipitation to the Northeast.  Closer to the coast the precipitation will be mostly rain, but as we move farther west it will be more of heavy snow chance.
Winds
Strong winds will be very likely with this storm system.  Here is a look at the latest wind forecast for the region.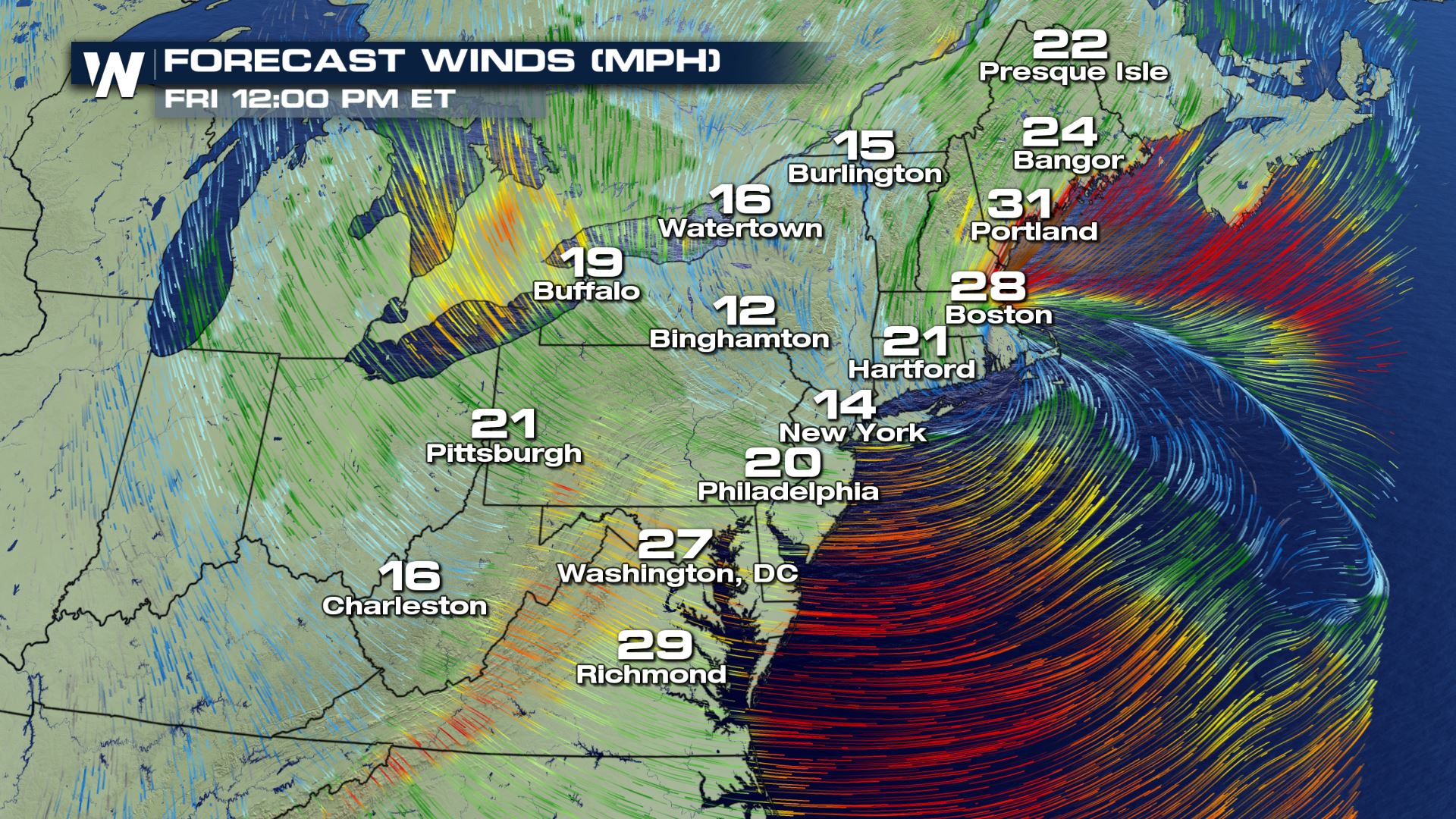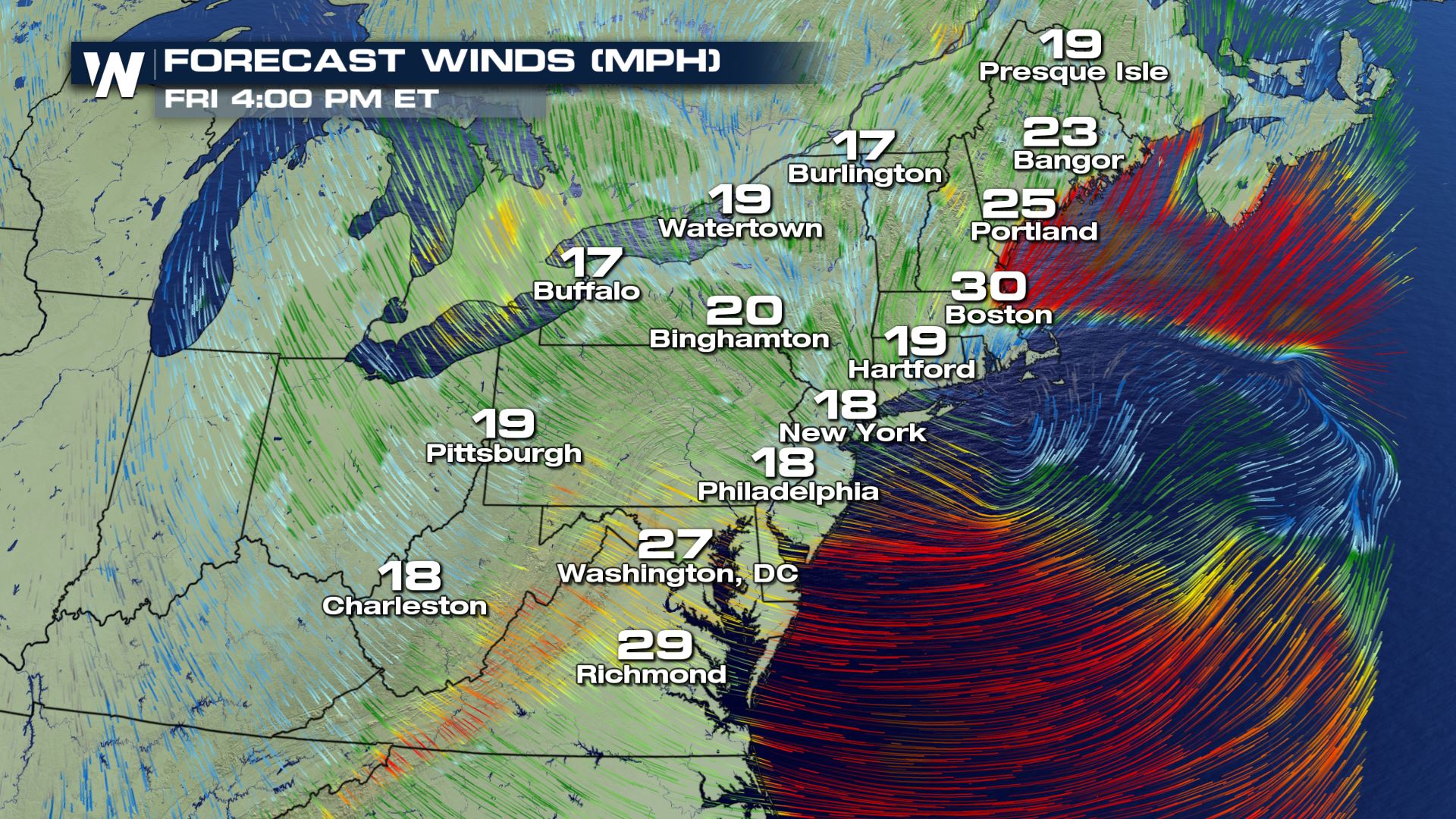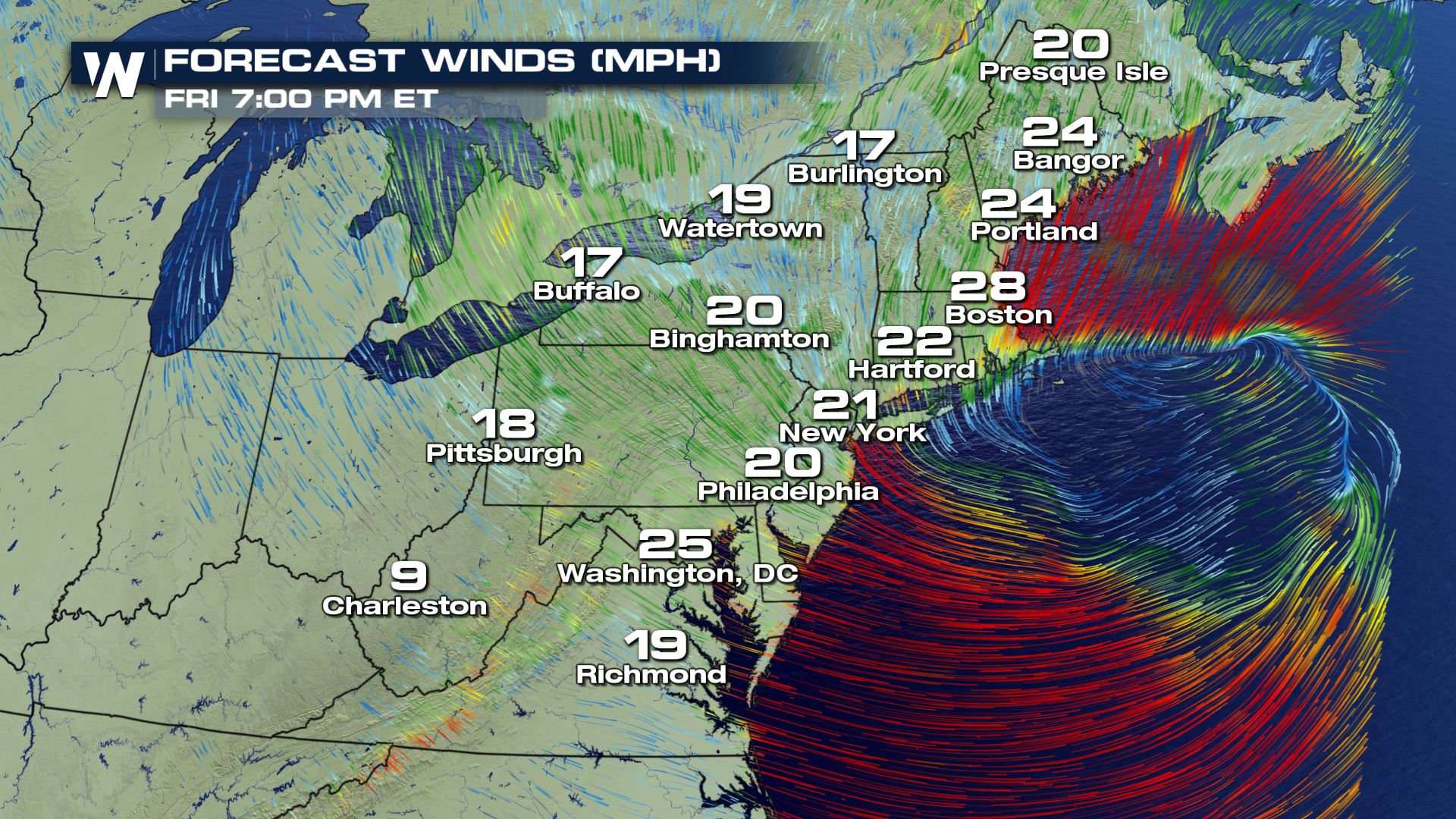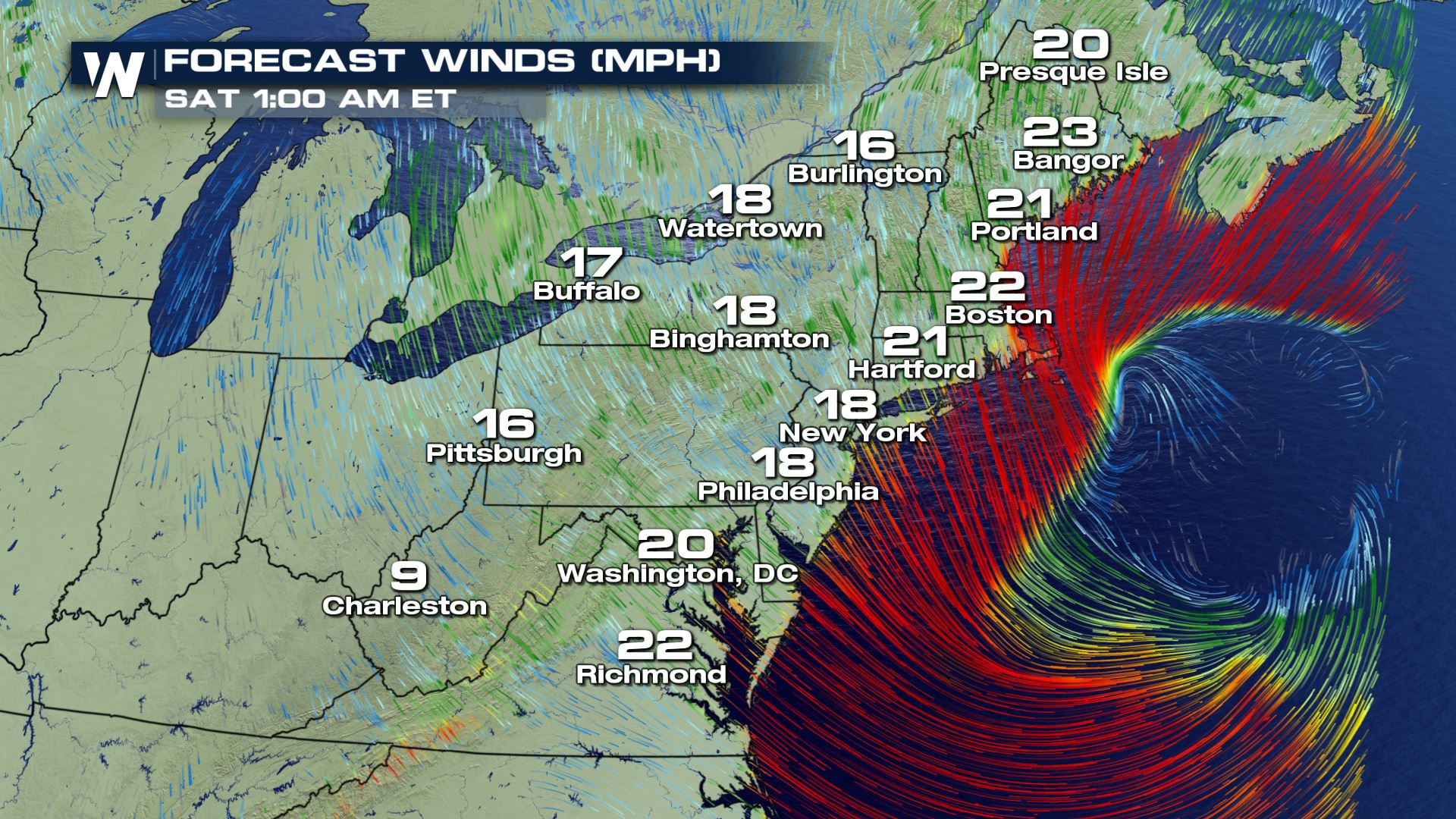 Strong winds out of the east and northeast are setting up for the coast Friday and Saturday.  These winds will lead to 25 to 35 foot seas across the eastern waters with persistent northeast winds at 25-35 mph and wind gusts over 50 mph.  This means dangerous and life threatening conditions for mariners.
Alerts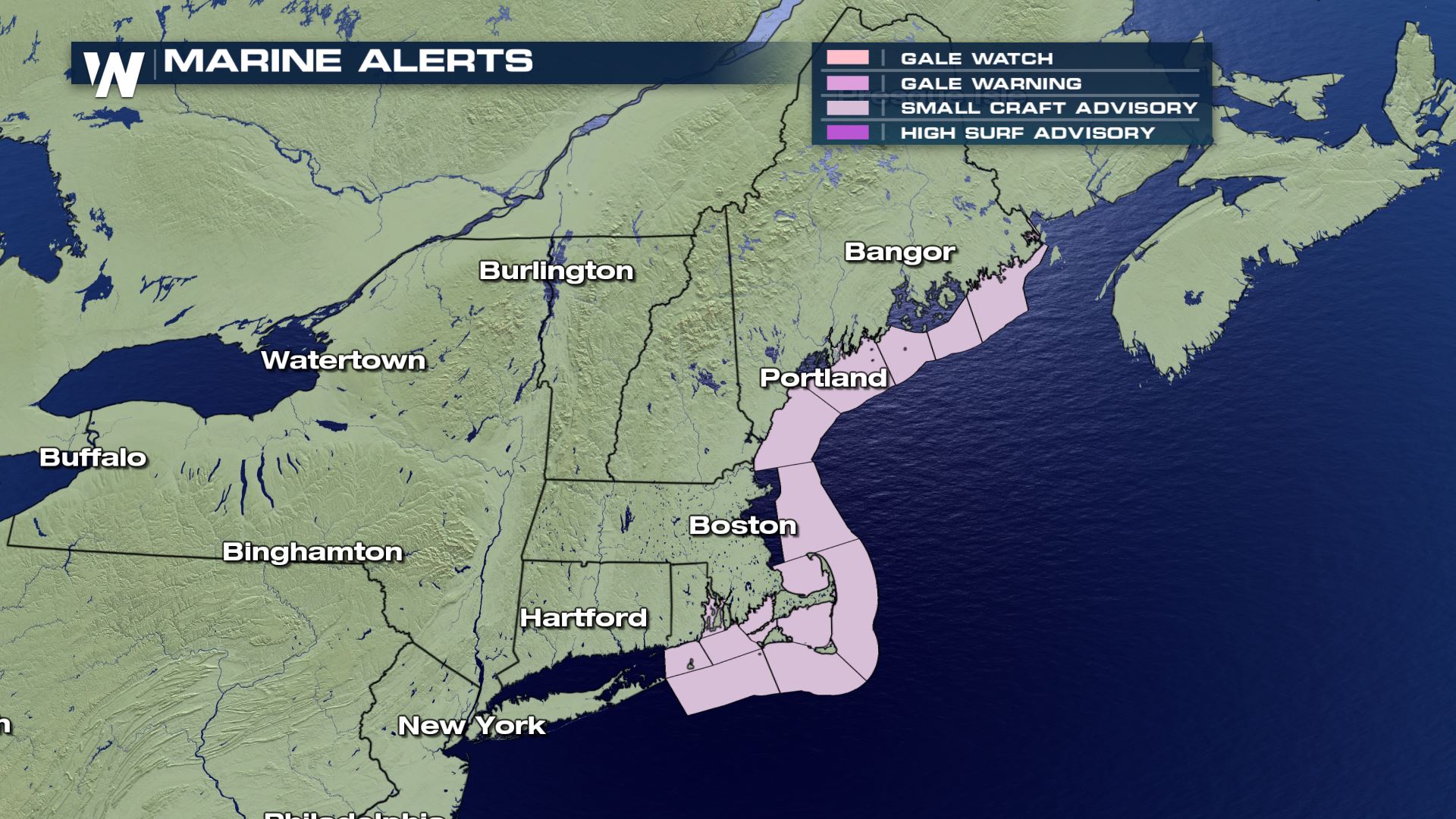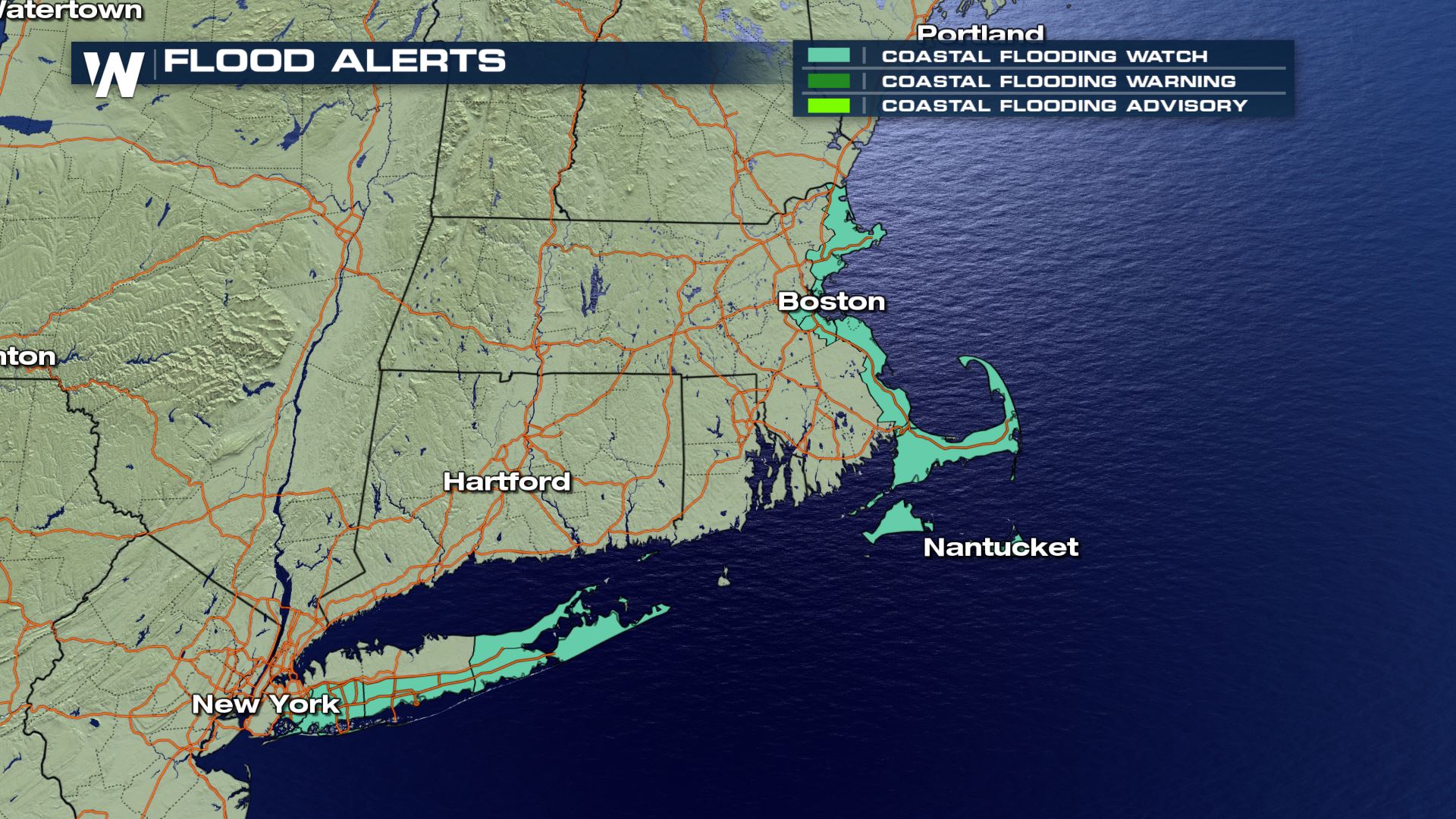 Small craft advisories are in effect off the coast for the potential of seas of 2 to 4 feet.  Moderate coastal flooding and significant beach erosion are looking very likely for parts of the northeast coast.  Heavy rain and high tide cycles will combine for a coastal flood threat and there could be some major property damage.  If you live in these areas, be weather aware and be prepared to evacuate if necessary.
Meteorologist Patrick Crawford