The cold low-pressure system that brought snow to the Mountain West earlier in the week is expected to move east through the weekend, funneling moisture into the Midwest and the Southeast. Heavy rain is expected to from the Central Plains through the Midwest and across Lake Michigan on Saturday. Isolated severe storms are possible as well, primarily with the potential to create damaging wind gusts, but isolated tornadoes and large hail are possible as well. The heavy rain and flooding threat will continue to shift east on Sunday.
Saturday
As the low continues to move east on Saturday, warm southerly winds will help to increase temperatures from the South into the Ohio River Valley, creating an unstable environment capable of producing a few isolated severe storms. The Storm Prediction Center has issued a marginal risk region (category 1 out of 5) for Saturday for the area below. The main concern from strong storms will be damaging wind gusts. A few pockets of small hail are possible as well.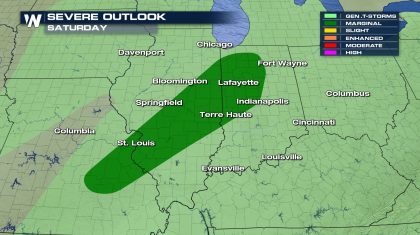 Very heavy rain is likely with this system as well. There is potential for isolated flooding in prone areas and spots with poor drainage throughout eastern Wisconsin, western Michigan, north-central Illinois and northwest Indiana. Later this evening into the overnight hours the heavy rain and flooding risk shifts to the Tennessee and Ohio River valleys. The mountains of western North Carolina down through upstate South Carolina and northeast Georgia may also see enough heavy rain in a short amount of time to trigger isolated areas of flash flooding.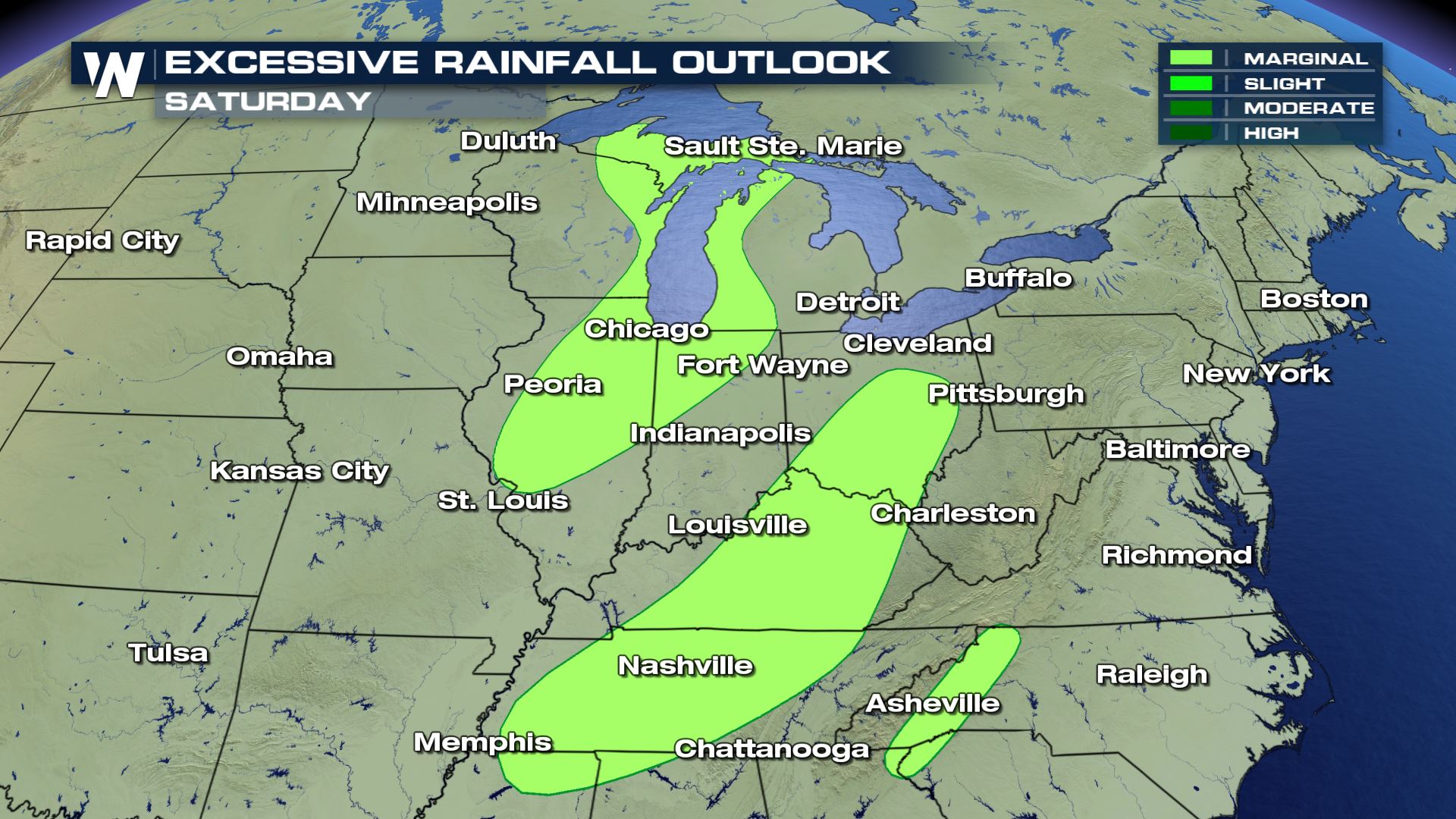 Storms are expected to continue overnight from Friday, with a greater increase in activity during Saturday afternoon, including through Kentucky and Tennessee. Storms are expected to continue to bring heavy rain and flooding potential from Eastern Tennessee into the Central Appalachians on Sunday.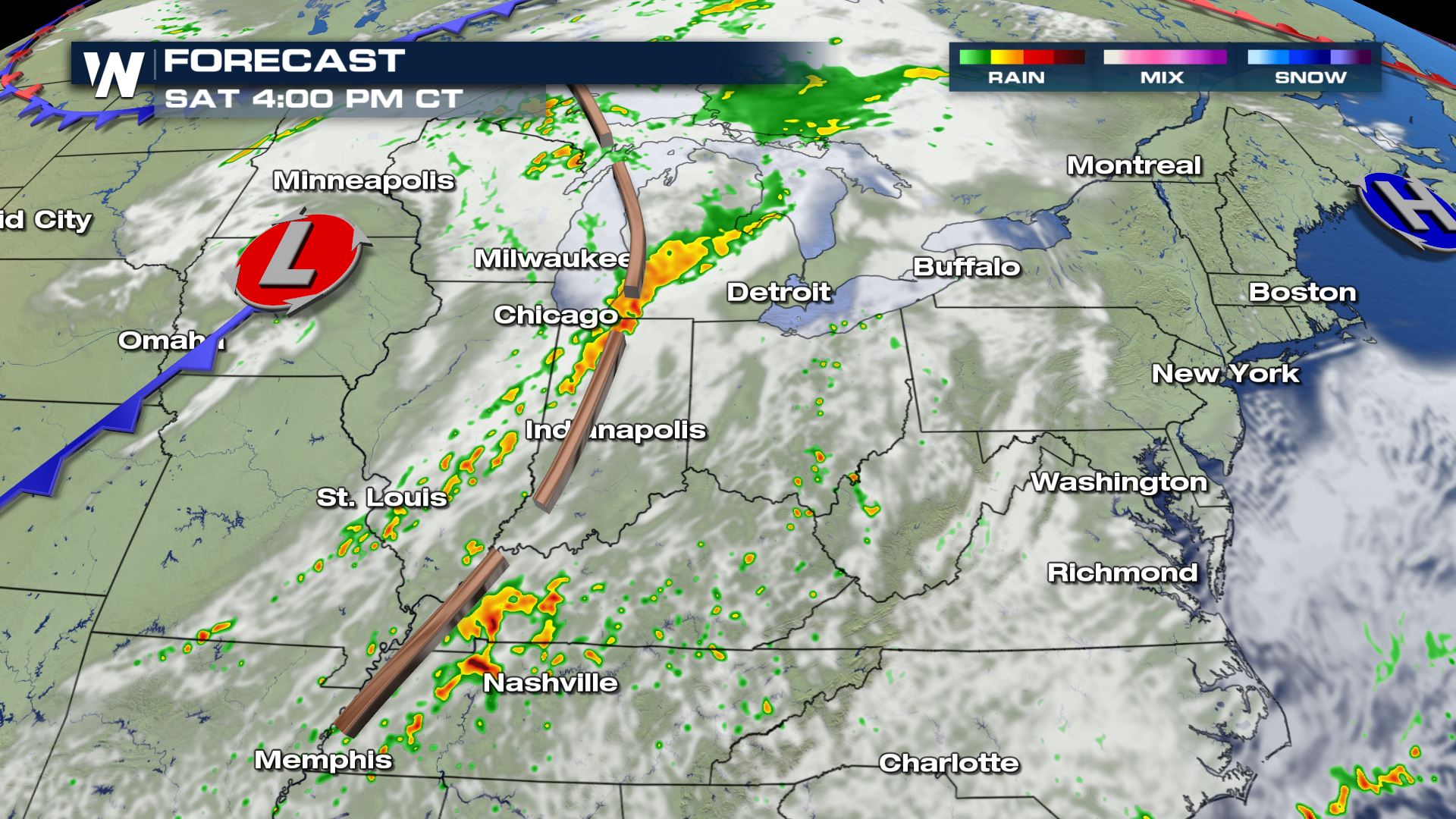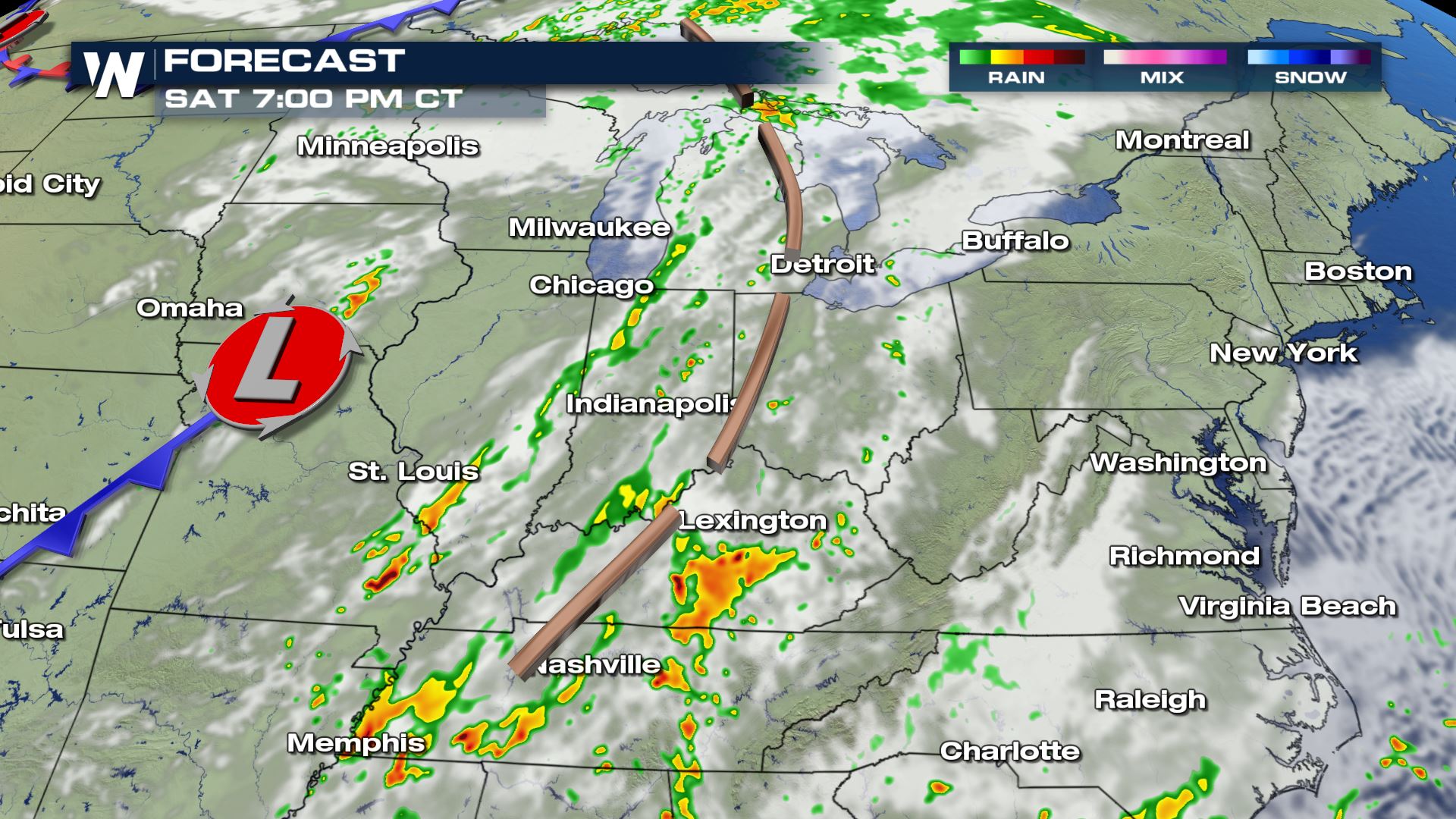 Sunday
The heavy rain is expected to continue on Sunday. There is a risk for isolated flash flooding from Northern Mississippi to the northeast into Western Pennsylvania.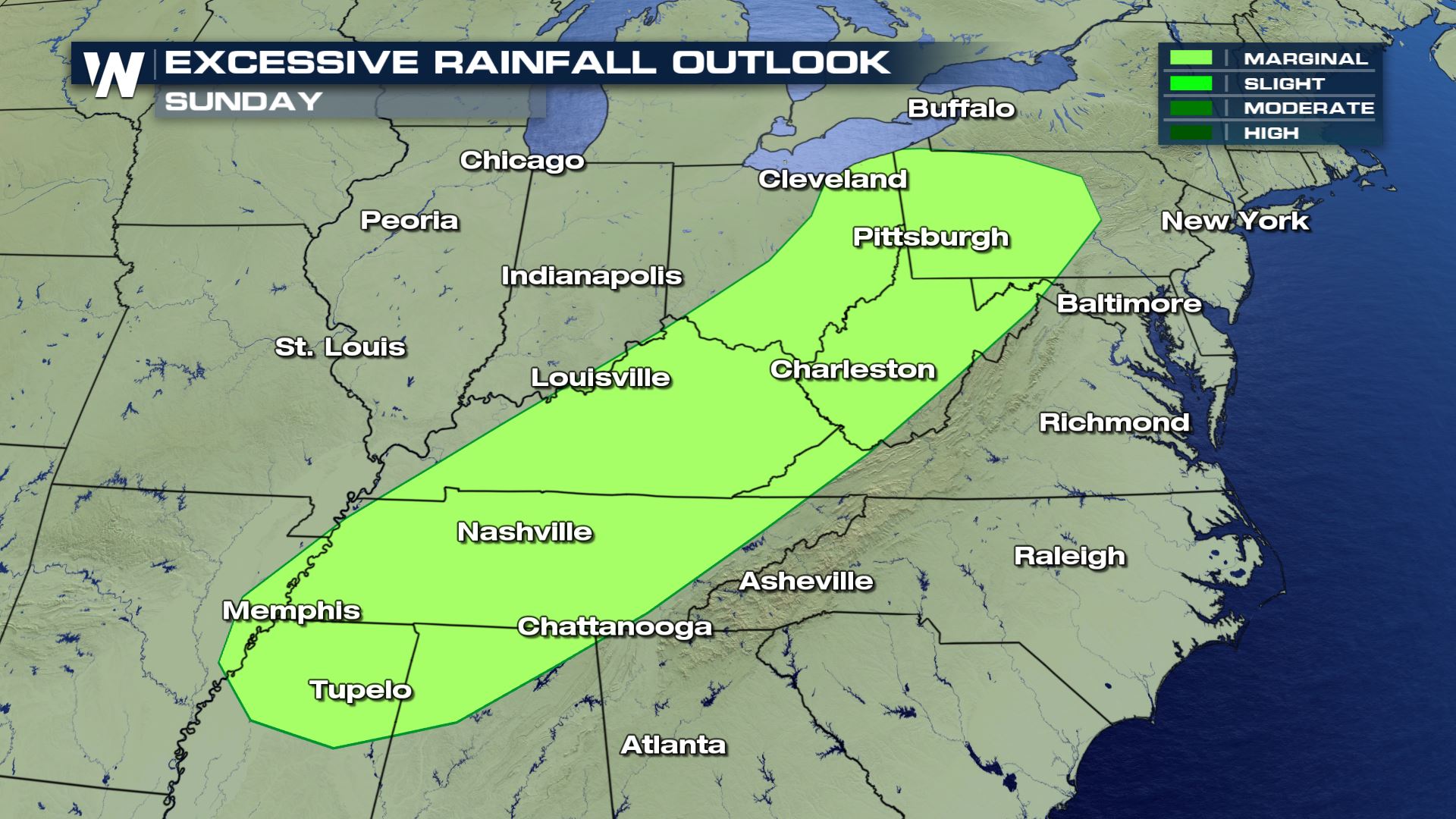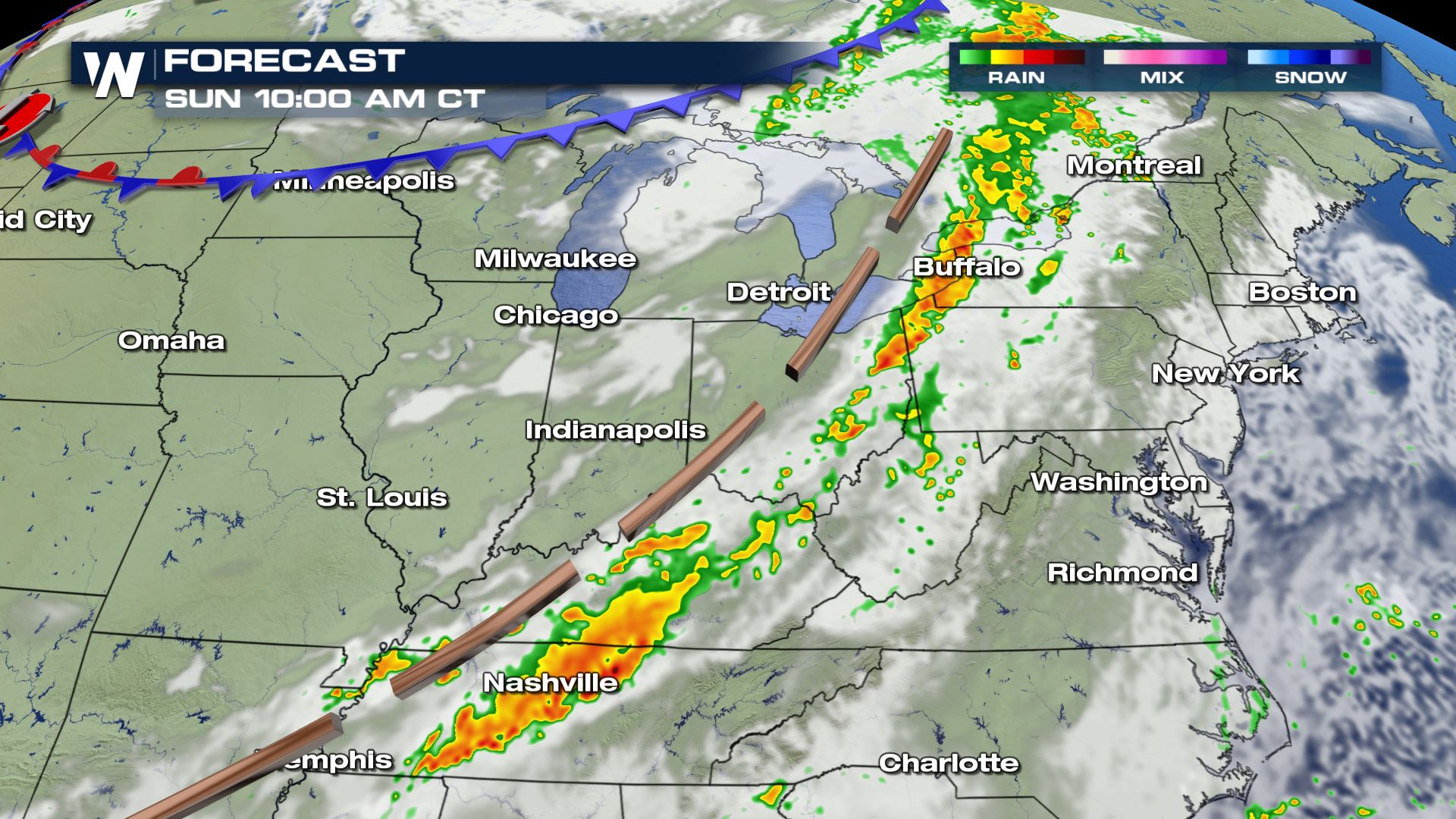 Rain totals through Sunday evening could top 2-3 inches across a wide area in the Midwest and into the Southeast. Isolated totals of 5 or more inches are possible.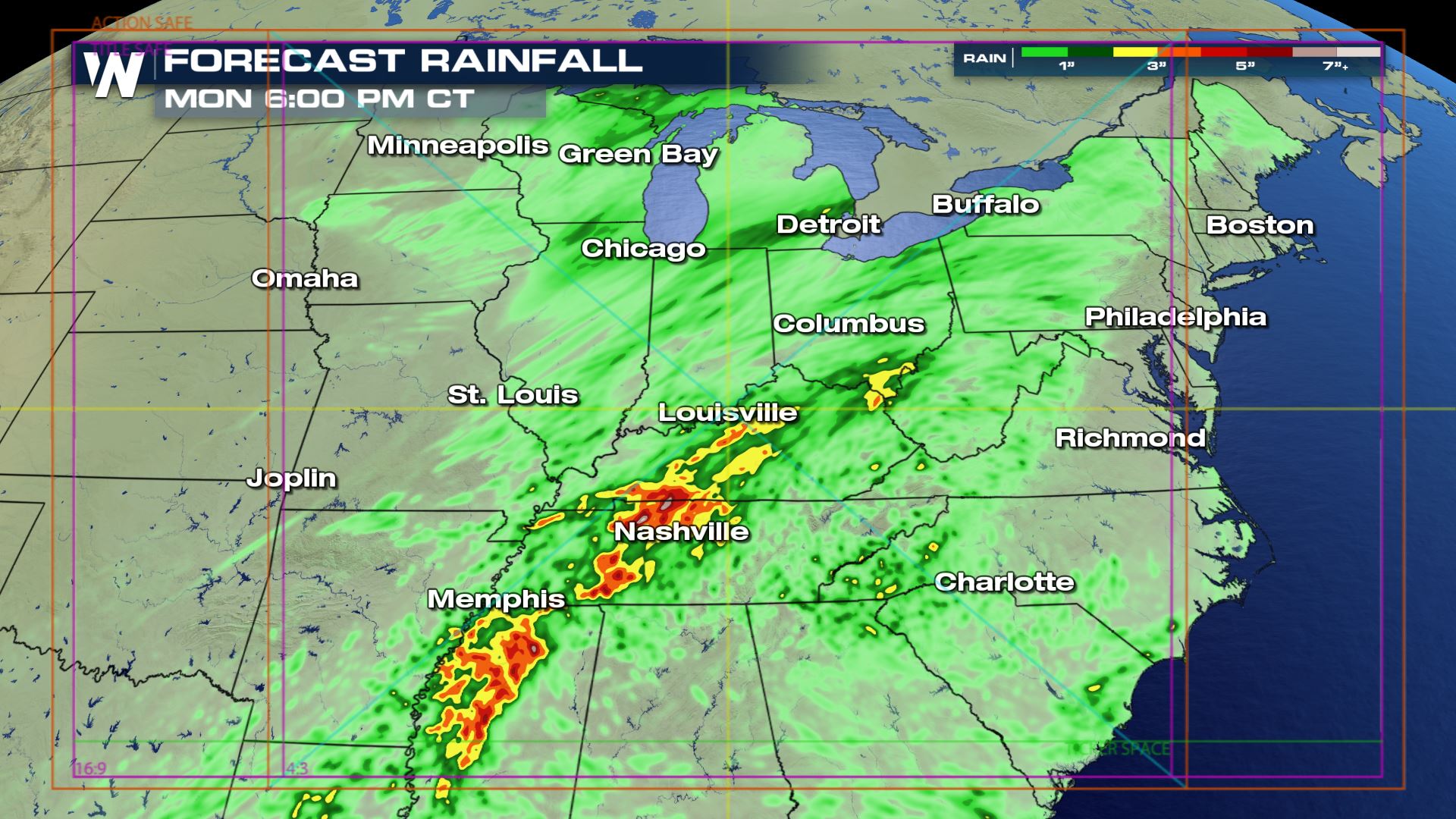 Watches and warnings are always scrolling across the bottom of our broadcasts and live streams. This article will be updated as additional data becomes available.