Fall is here and so are some chilly morning temperatures across the High Plains.  Freeze alerts have been issued for parts of the Dakotas, Wyoming and Nebraska.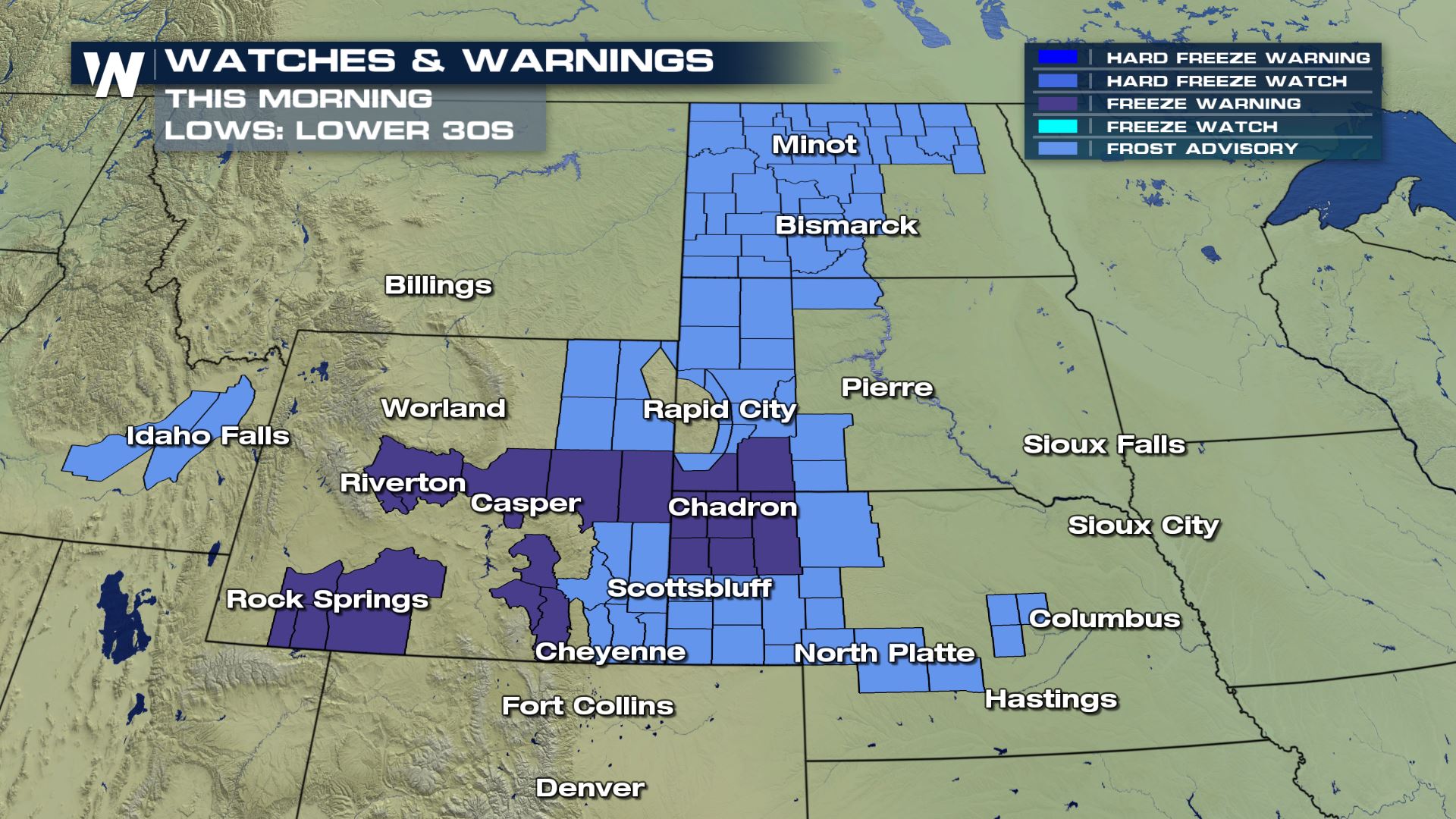 Temperatures in these areas will be down in the lower 30s as you begin your Wednesday.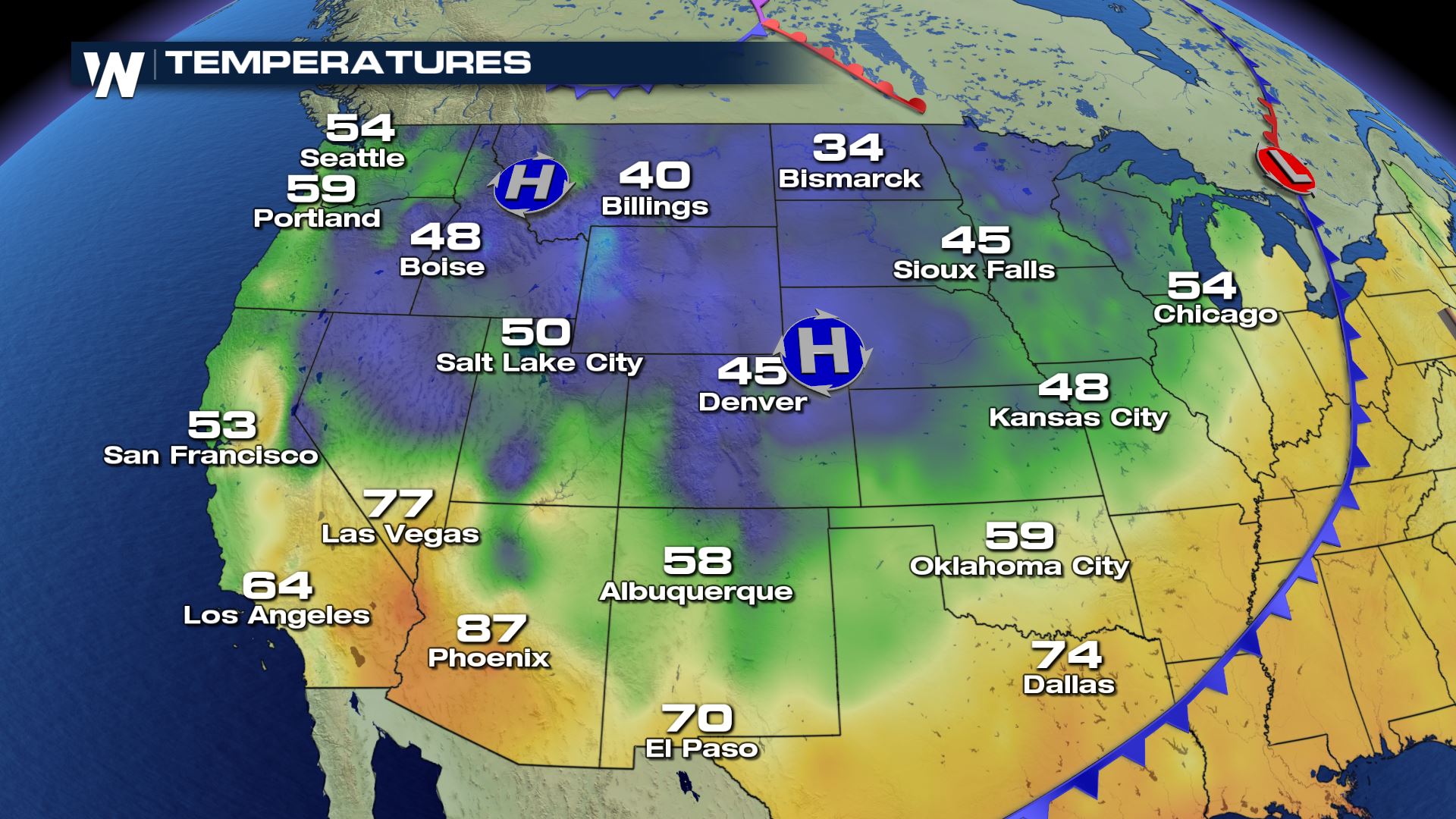 High Pressure is sitting directly over this region allowing for low humidity, light winds and clear skies.  These are the perfect ingredients for a big drop in the temperatures.  Temperatures this cold will kill garden crops and outdoor plants.