As snow swirled into the Front Range of Colorado Wednesday afternoon and continued into early Thursday, some impressive totals have blanketed the area! The heaviest accumulations have been reported in the foothills of Colorado, with anywhere from a few inches up to nearly 2 feet have been reported! Genesee has been the big winner with 19.3" just within the last 24 hours. In the lower elevations, Boulder picked up over half a foot, with widespread 2-4" in Denver metro area.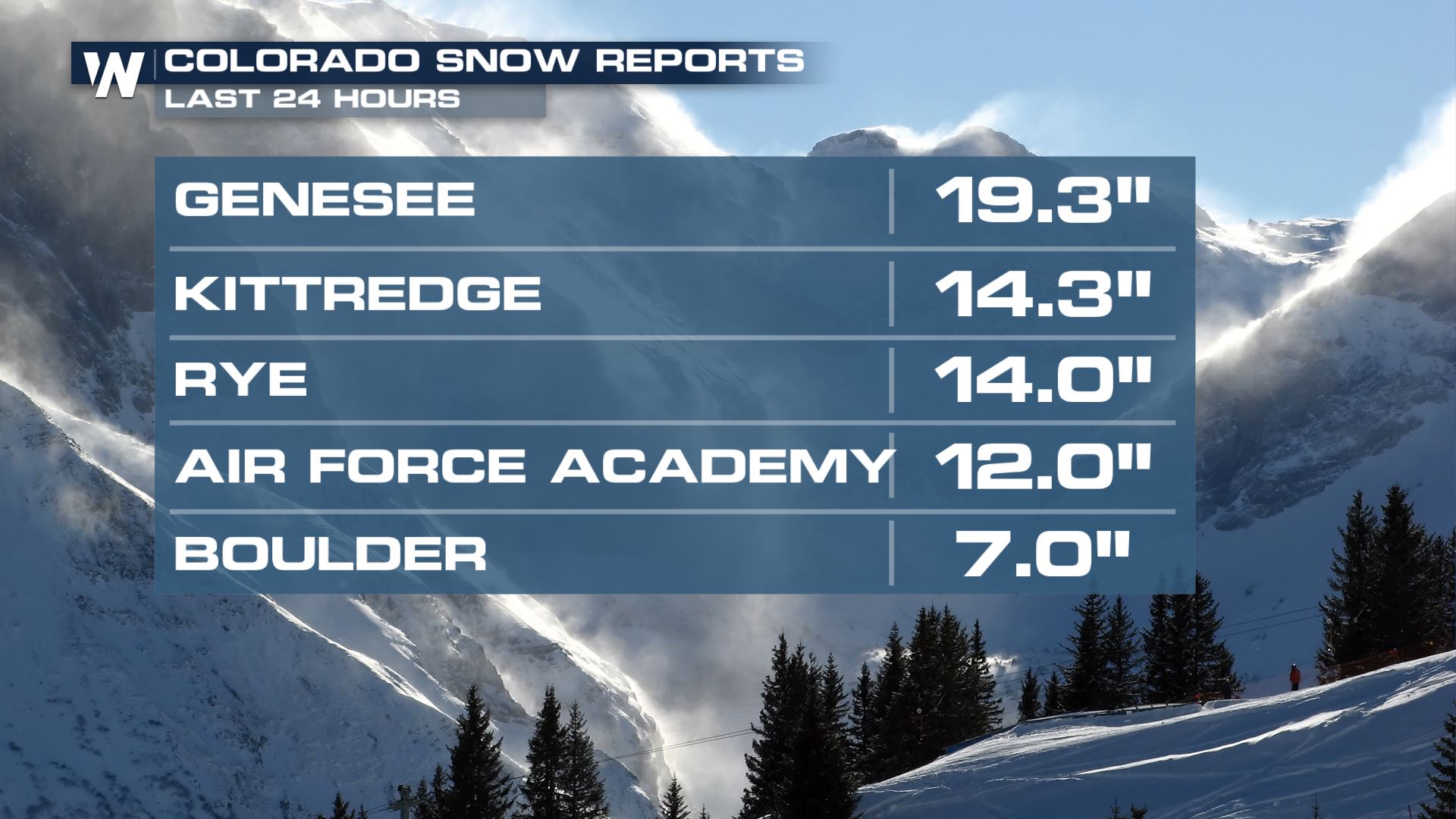 Widespread winter weather alerts will remain in effect through late Thursday morning, until gradually clearing from the north to the south.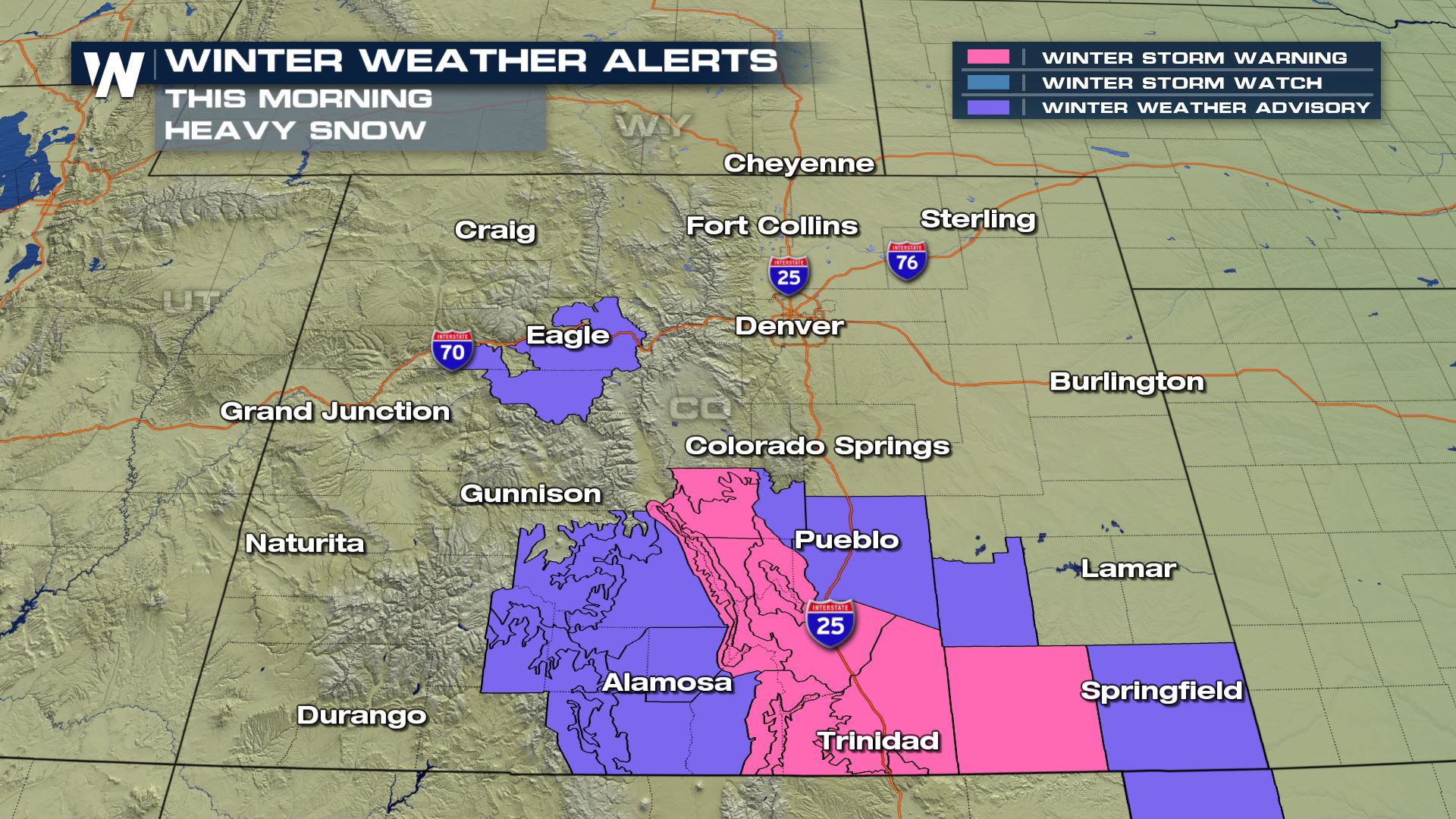 Here is the forecast through the morning with snow moving into New Mexico, Oklahoma and  Texas.
[Related article: Rarity of Texas Snowfall
]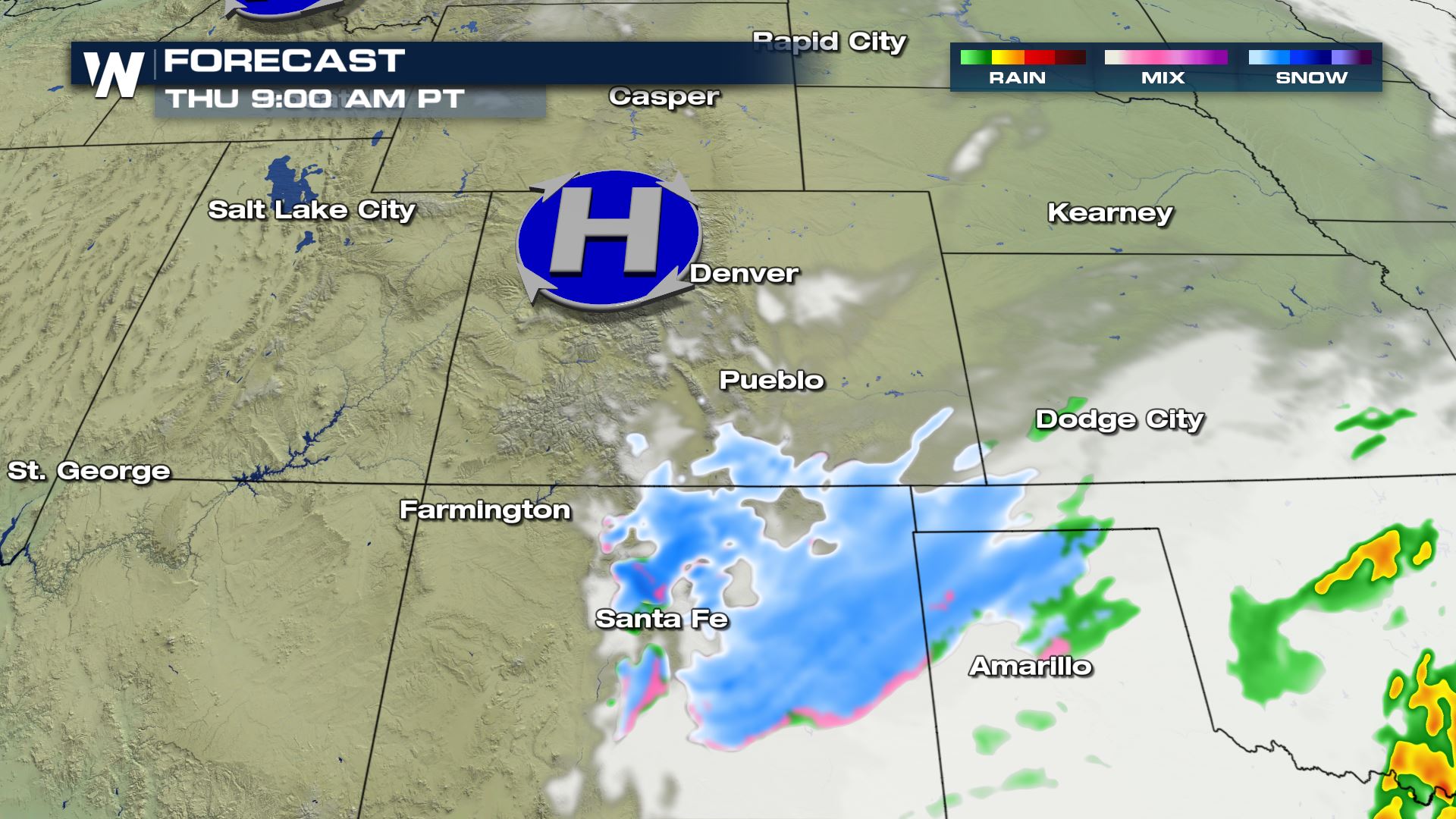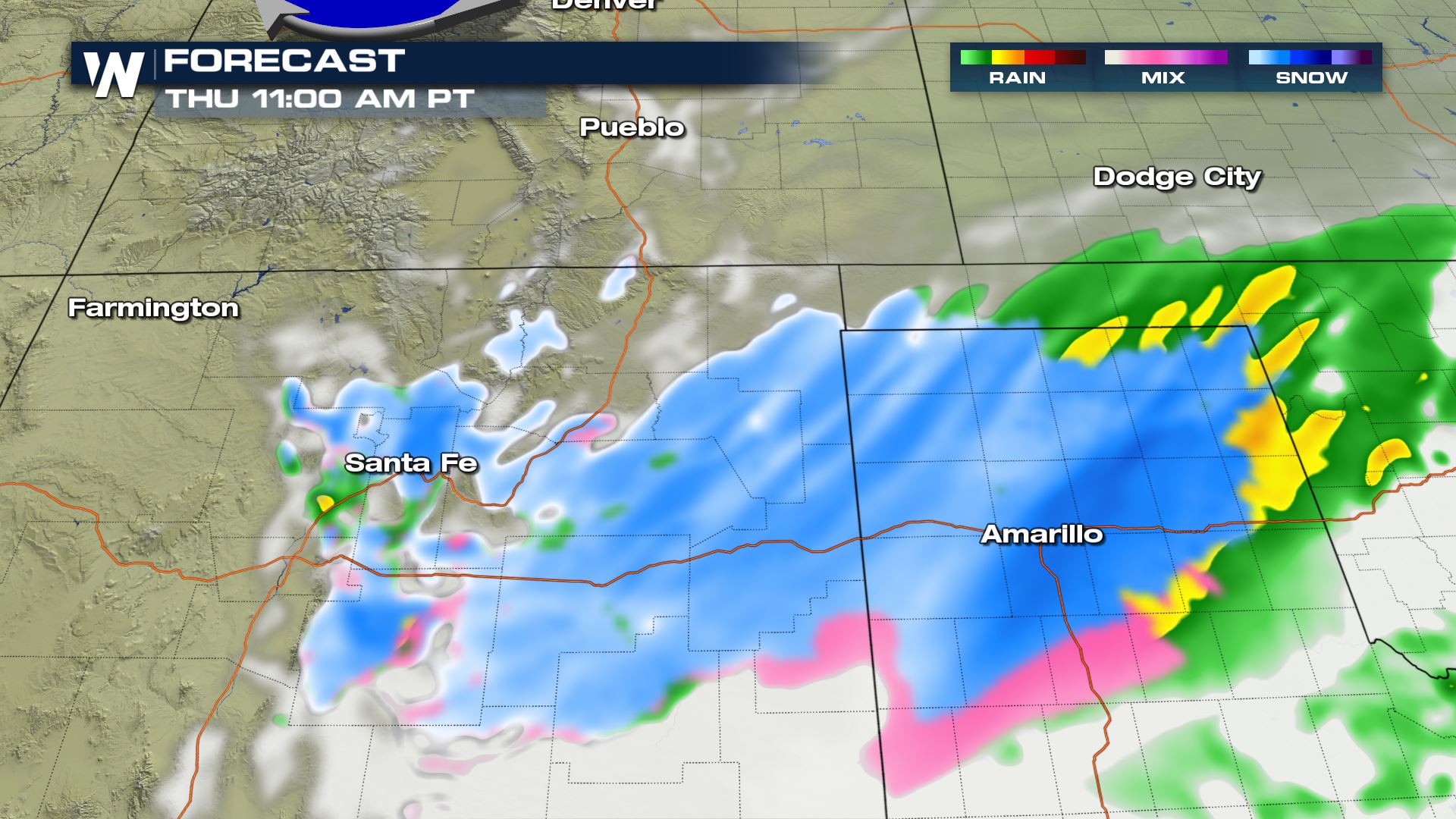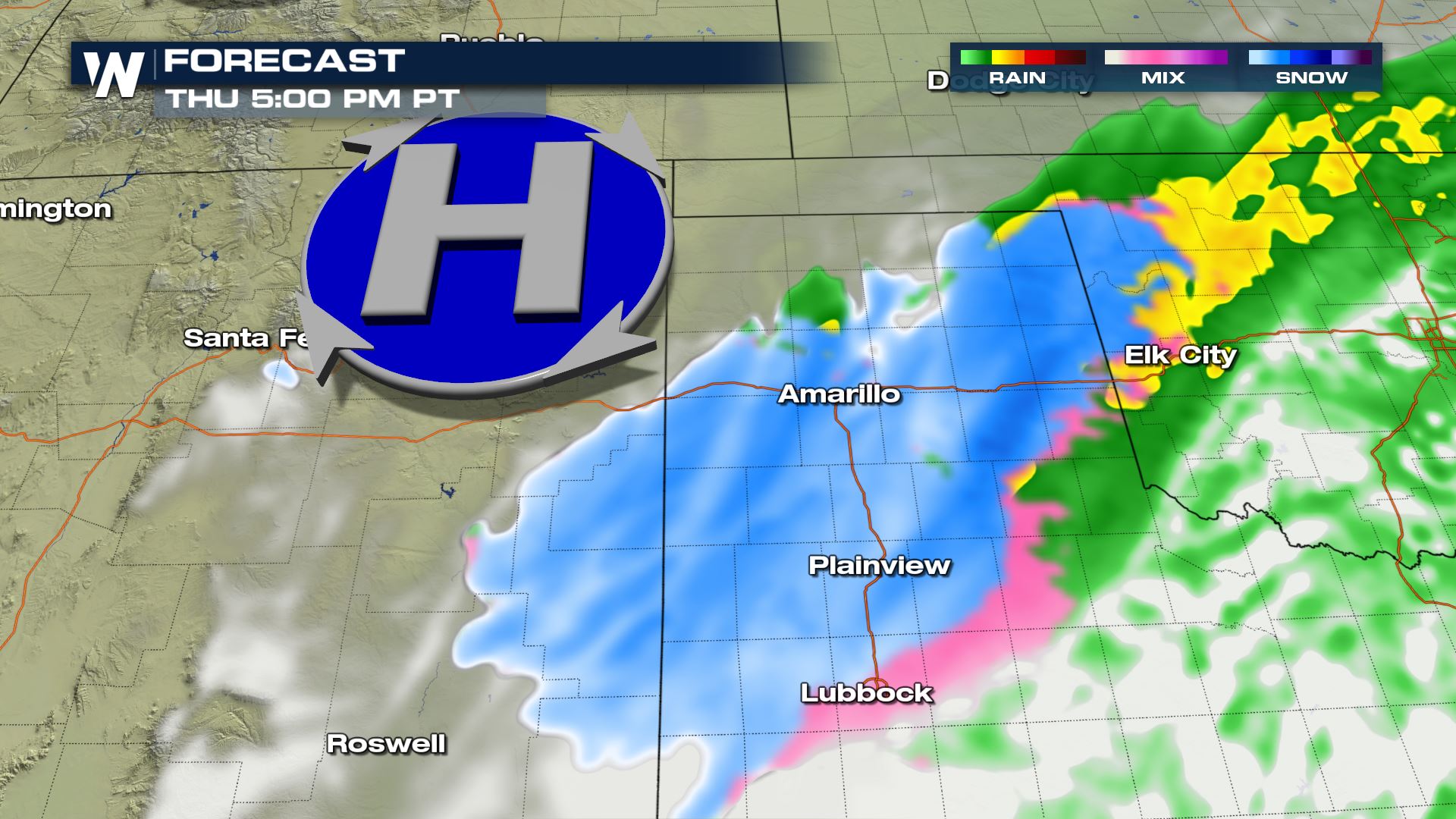 As snow moves into New Mexico and the Texas panhandle, the NWS has issued a Winter Weather Advisory for upwards of 5" of snow through late Thursday. Roads may become slick, icy or snow-packed, so winter driving conditions may be encountered into the overnight hours.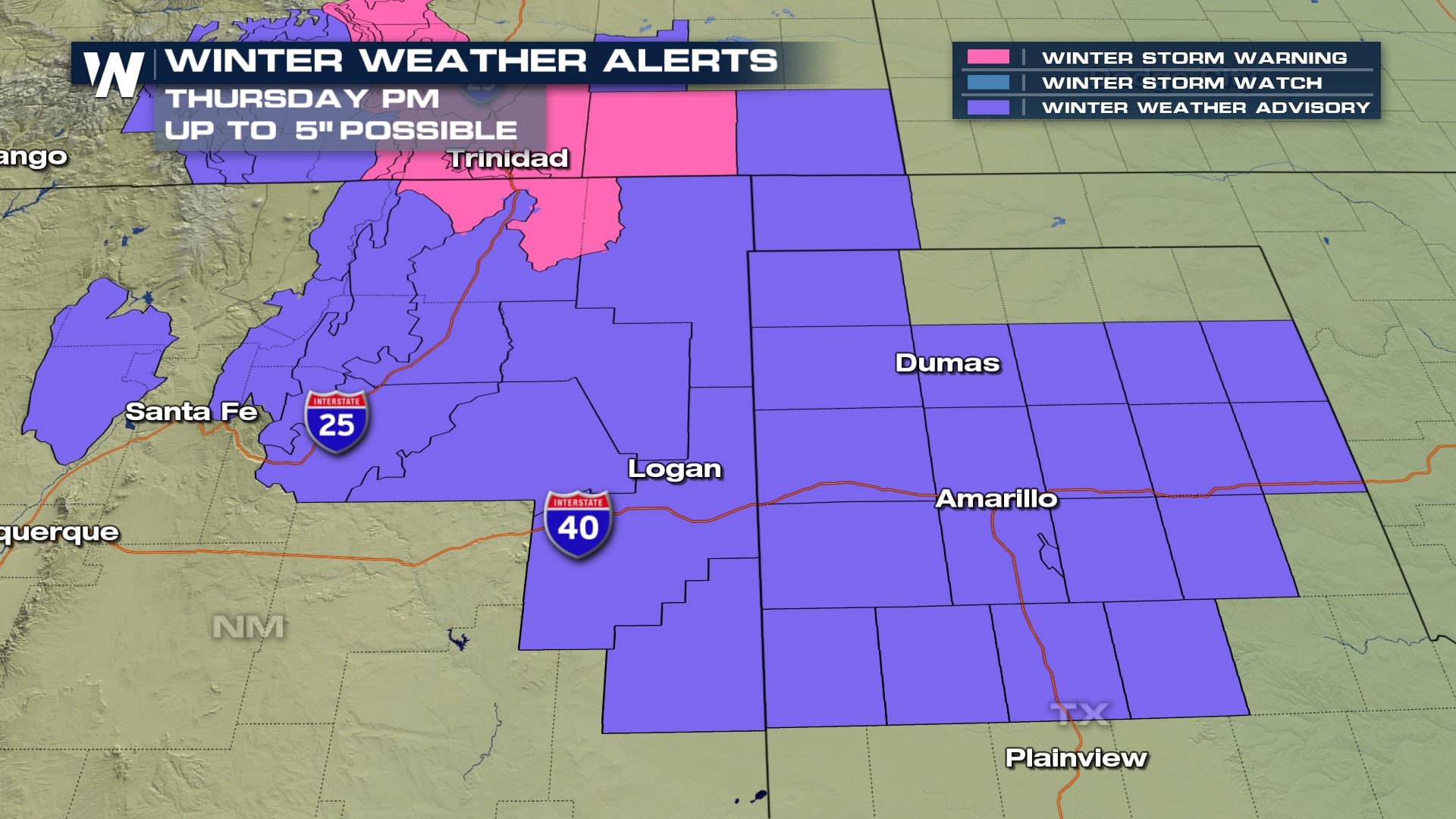 Here is the forecast for snow throughout the region by late Thursday night!