Well below-average temperatures are expected across the northern tier of the United States to kick off the month of April. It looks like it'll hang around for several days too.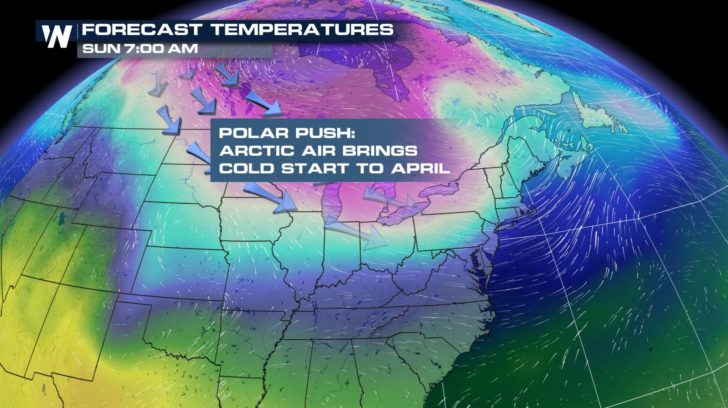 A visualization of the next air mass to move into the Upper Midwest, High Plains, and Northeast during the turn of the calendar. It all begins Friday night into Saturday from North Dakota to Wisconsin as a developing low pressure system brings snow and wind, while drawing in the colder air from the north. https://twitter.com/WeatherNation/status/979464743483146240 The wind chill, or feels-like-temperature, will likely dip below zero for several locations closer to the Great Lakes and Canadian border. It appears the colder air will come in via two weather systems, one Friday to Sunday the 30th to the 1st and then again on Wednesday to Friday, the 4th to the 6th.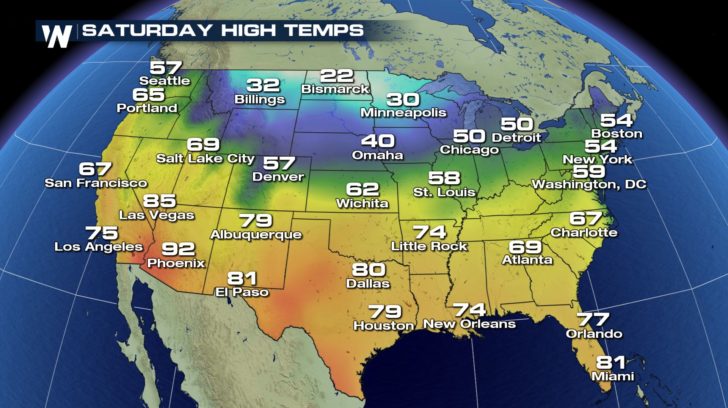 Expected high temperatures for Saturday afternoon, March 31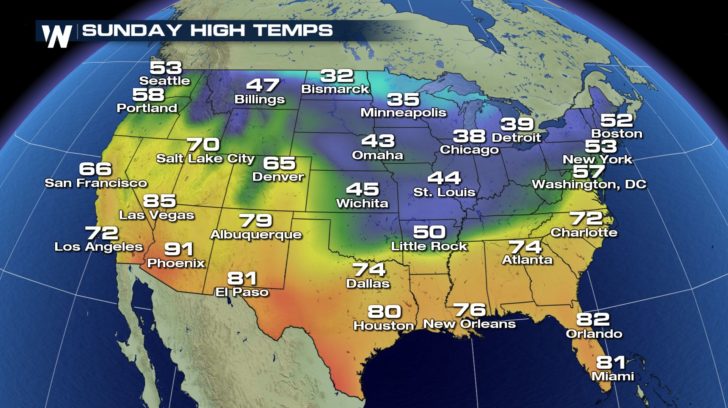 Expected high temperatures for Sunday afternoon, April 1 While the colder air will likely be locked in for the northern tier of the United States, the warmth will likely dominate the southern areas. This is especially likely for the desert Southwest.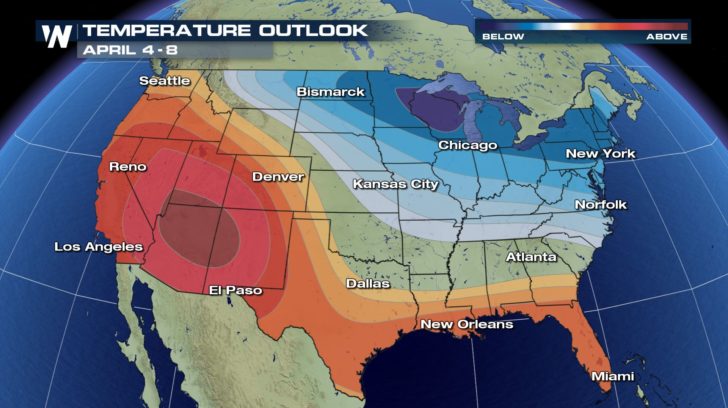 The temperature outlook for Wednesday, April 4 to Sunday, April 8 where blue colors show a higher chance of colder weather and oranges/reds show a higher chance of warmer temperatures (all compared to average this time of the year)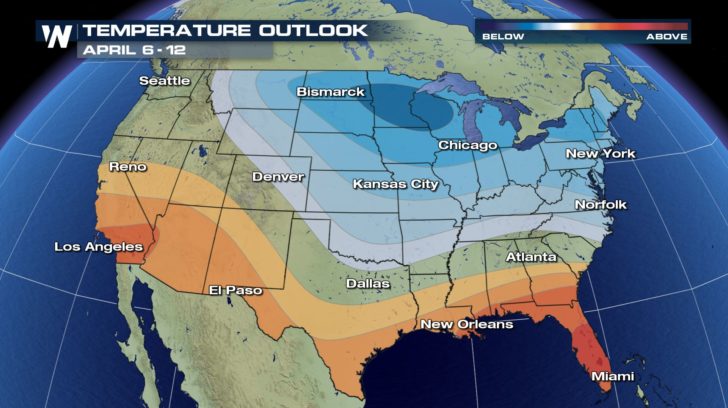 The temperature outlook for Friday, April 6 to Thursday, April 12 where blue colors show a higher chance of colder weather and oranges/reds show a higher chance of warmer temperatures (all compared to average this time of the year) Fortunately, average high temperatures for the northern locations this time of the year are mainly in the 50-degree range. Thus, some colder weather will most likely feel "cool" to most folks. However with the wind factored in, don't put the winter coat/scarf/gloves away just yet! For WeatherNation, Meteorologist Steve Glazier