Numerous tornadoes warnings were issued across the central United States on Tuesday, in Nebraska, Iowa, Texas and Arkansas. Storms surveys are underway recapping the tornado damage through the country.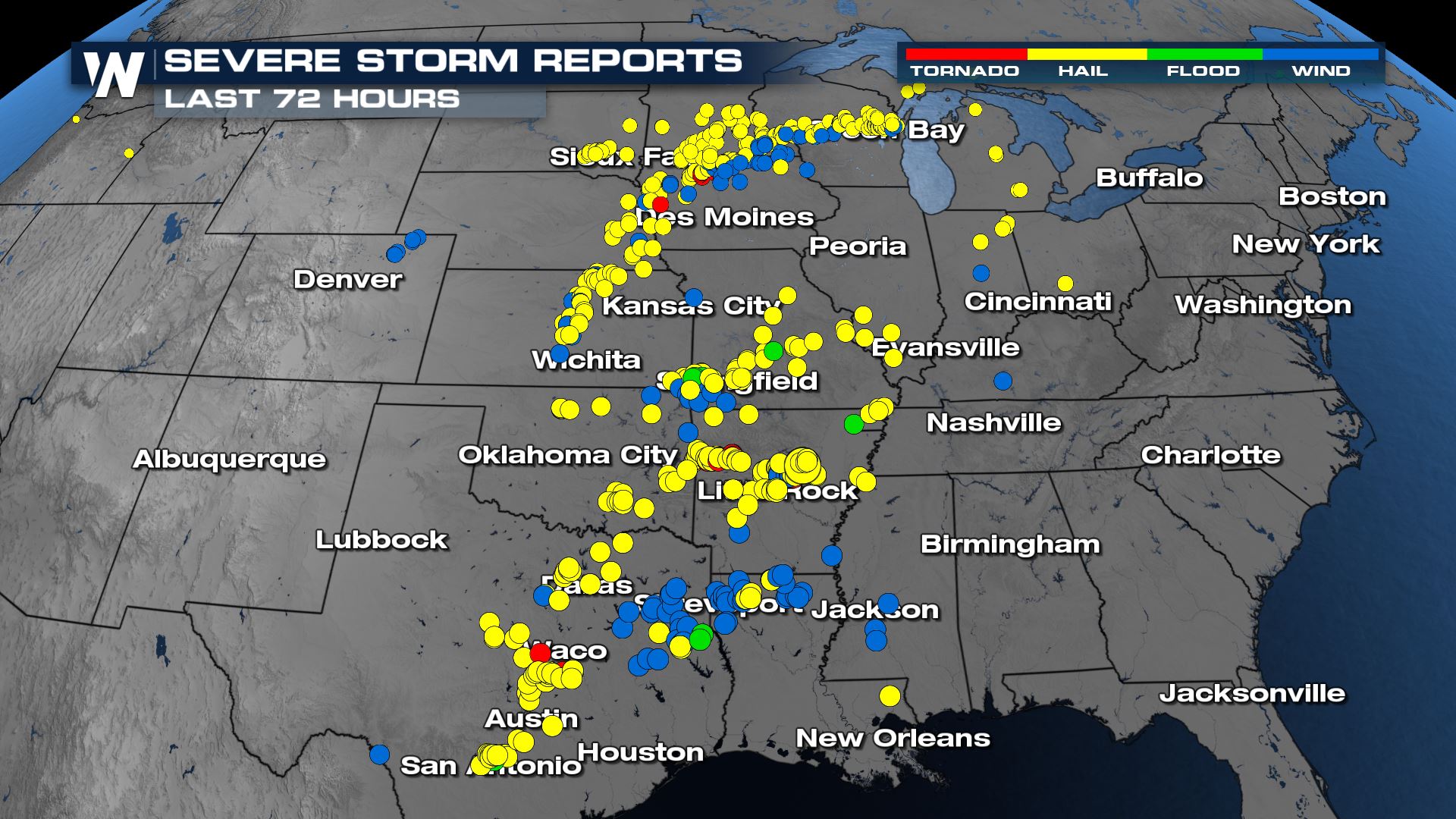 To recap, a moderate risk (level 4 out of 5) was issued by the Storm Prediction Center (SPC) through Iowa with multiple areas of focus.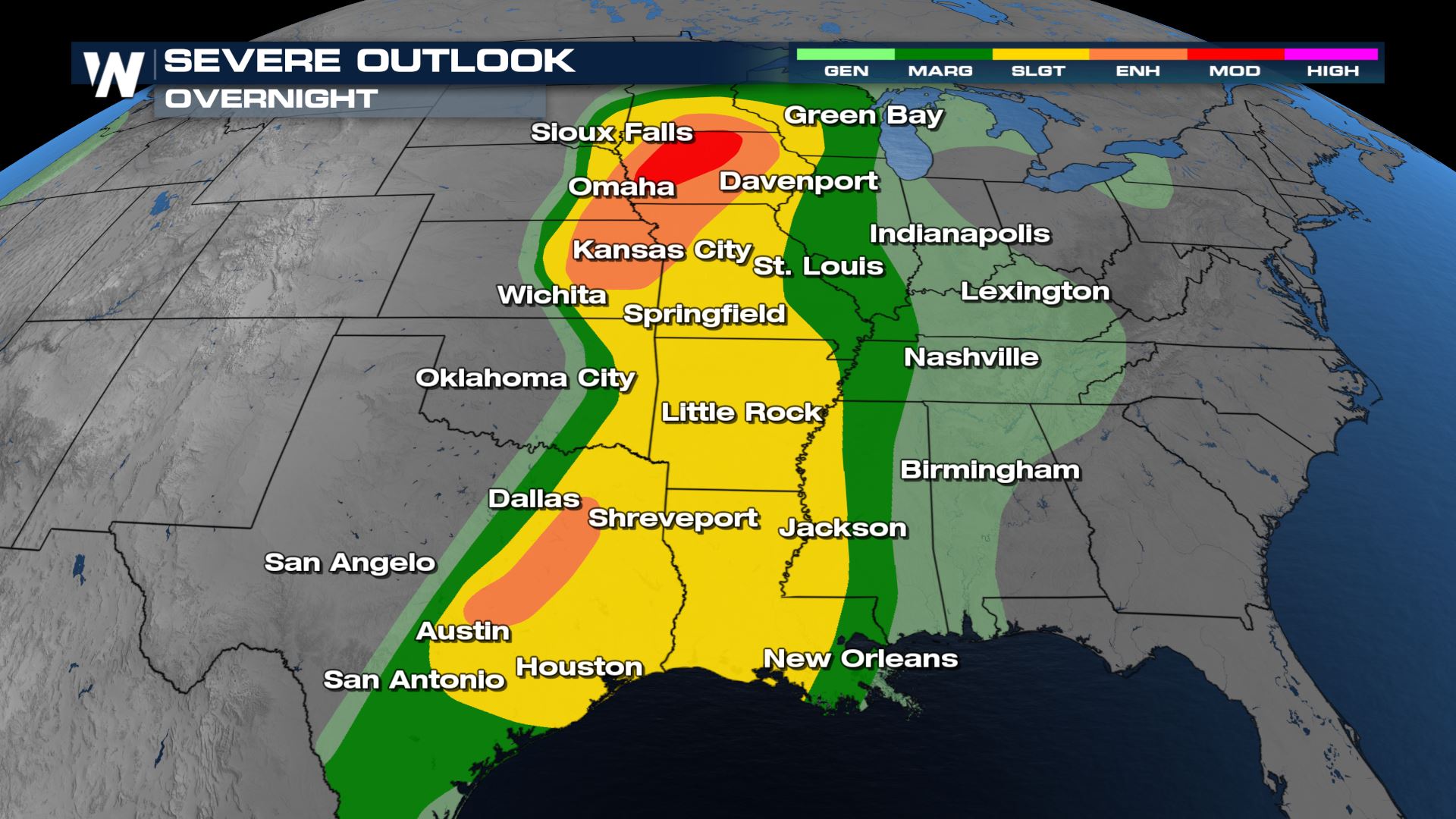 The storms Tuesday were fueled by strong updrafts within a thunderstorm (rising air through a column), and those updrafts have been rotating around the area of low pressure, which produced tornadoes across the area. There was a significant chance for damaging tornadoes for the areas highlighted in brown.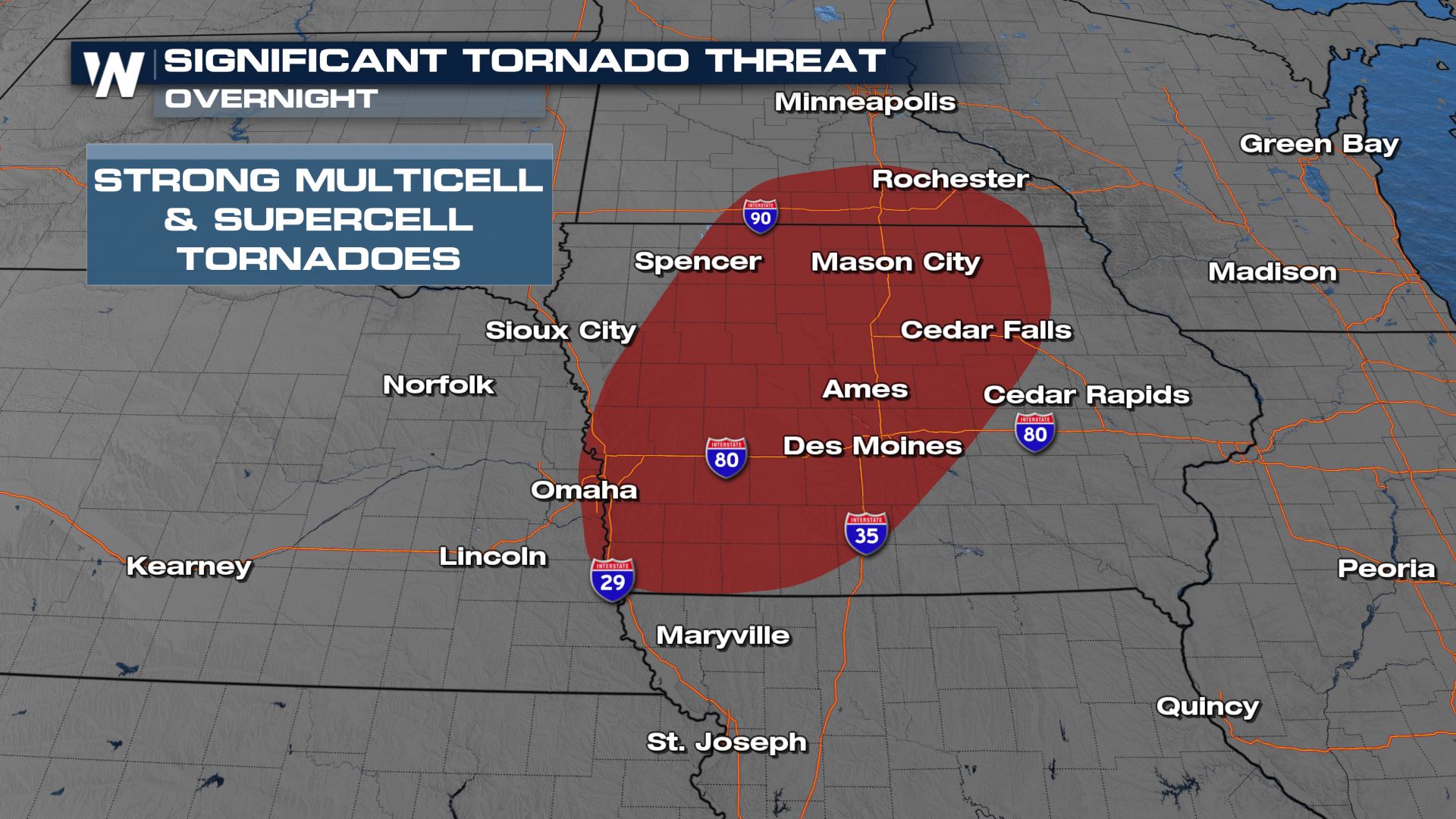 https://twitter.com/WeatherNation/status/1514076539775856643 Our field meteorologist Tim Jones got an up close look at tornado damage in Gilmore City, Iowa, where he says damage spans over 3 miles through the town. Above is a video of the storm as it was on the ground and below is the damage resulting. https://twitter.com/WeatherNation/status/1514257128529137668 Hail was widespread through the Midwest will many people seeing lime to baseball sized hail.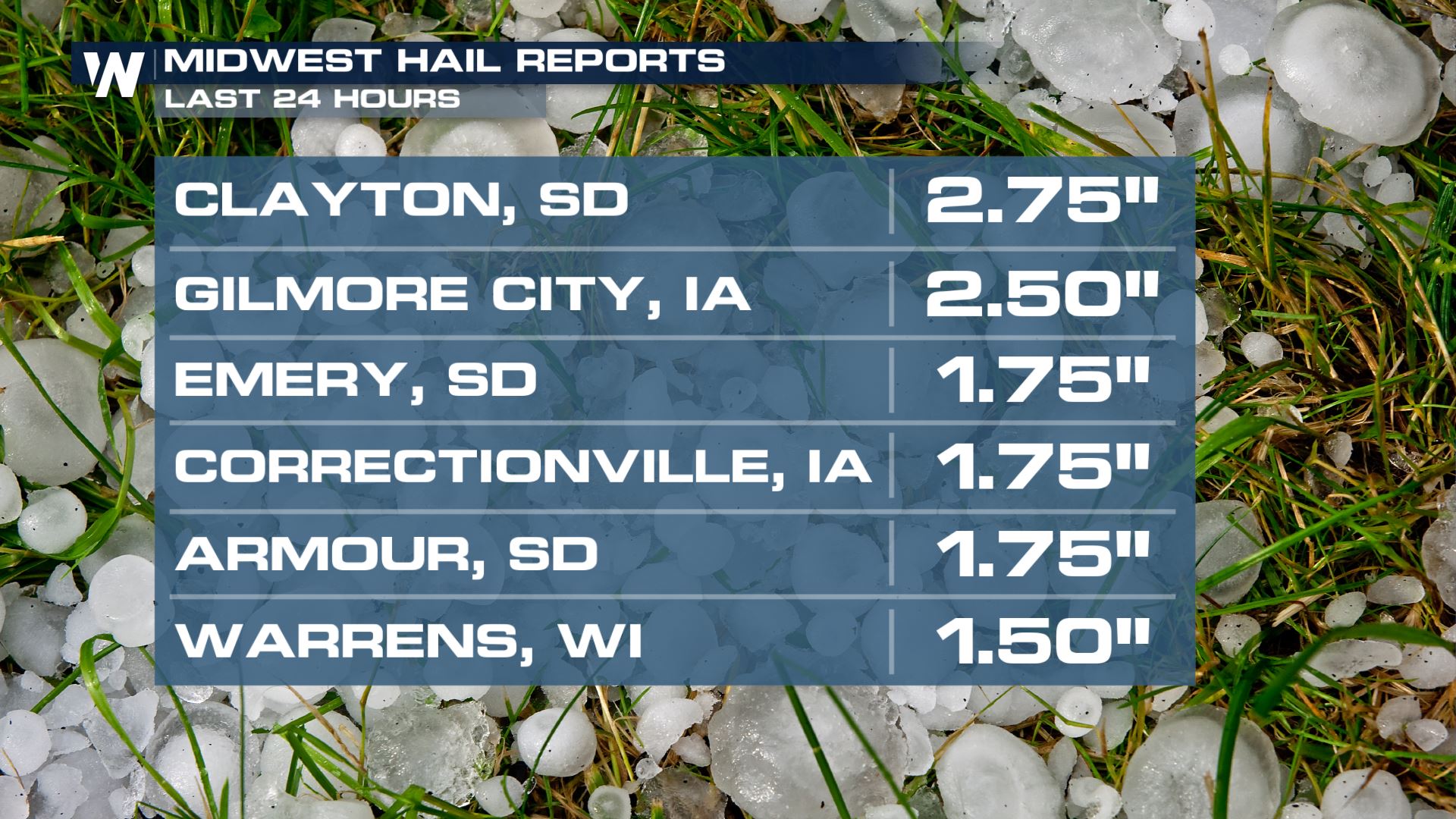 On the southern extent of the storm threat, we had an enhanced risk (level 3 out of 5) of severe weather across the southern Plains of Texas. This is where we saw extremely large hail, 5.5" in diameter. Hail this size usually has to be confirmed by the National Weather Service office itself - we hope this individual put it in the freezer!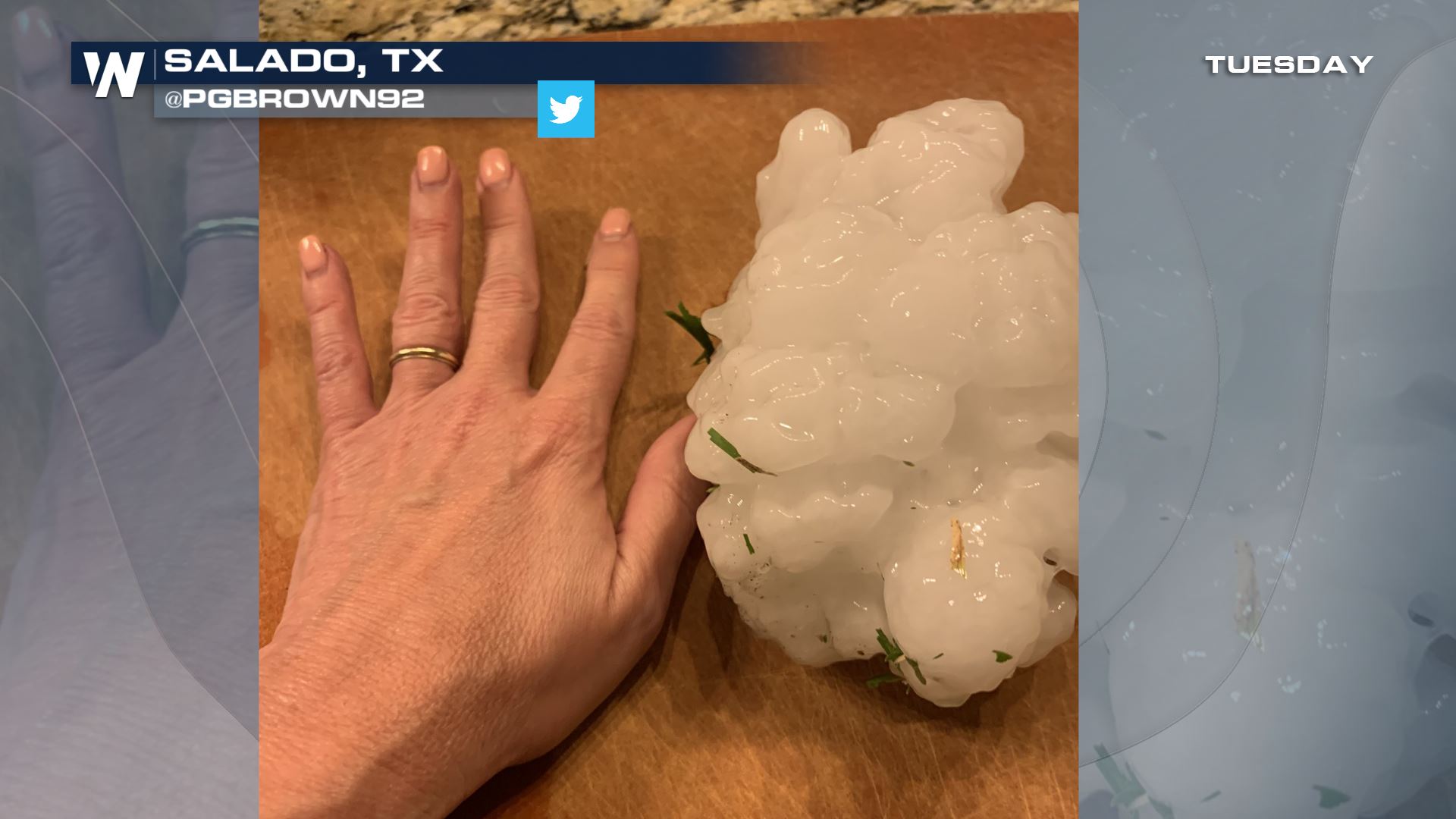 This hailstone was from the same cell that produced a confirmed tornado near Salado, TX. https://twitter.com/WeatherNation/status/1514036864071655426 Stay with WeatherNation as we keep you updated on the Spring severe weather in the Plains. We will be streaming 24/7 to keep you safe.