The National Weather Service in Mobile, AL has confirmed EF-1 tornado damage across parts of southwest Alabama Friday. In two statements released Saturday, NWS Mobile says an EF-1* tornado hit West Mobile with estimated winds as high as 97 miles per hour. There were no injuries or fatalities reported with damage there.  In the latter statement, NWS Mobile also said EF-1 tornado damage was observed in Semmes, AL which is also in Mobile County. The path and length of the tornado is still to be determined. It is still yet to be determined if this was from one tornado or multiple. At the time of the warnings Friday, NWS  Mobile said there were "multiple vorticies" which means the damage may have been from multiple tornadoes. https://twitter.com/WeatherNation/status/1187864365740916736 Our field correspondent Brandon Clement captured these images shortly after the tornado passed through Mobile County.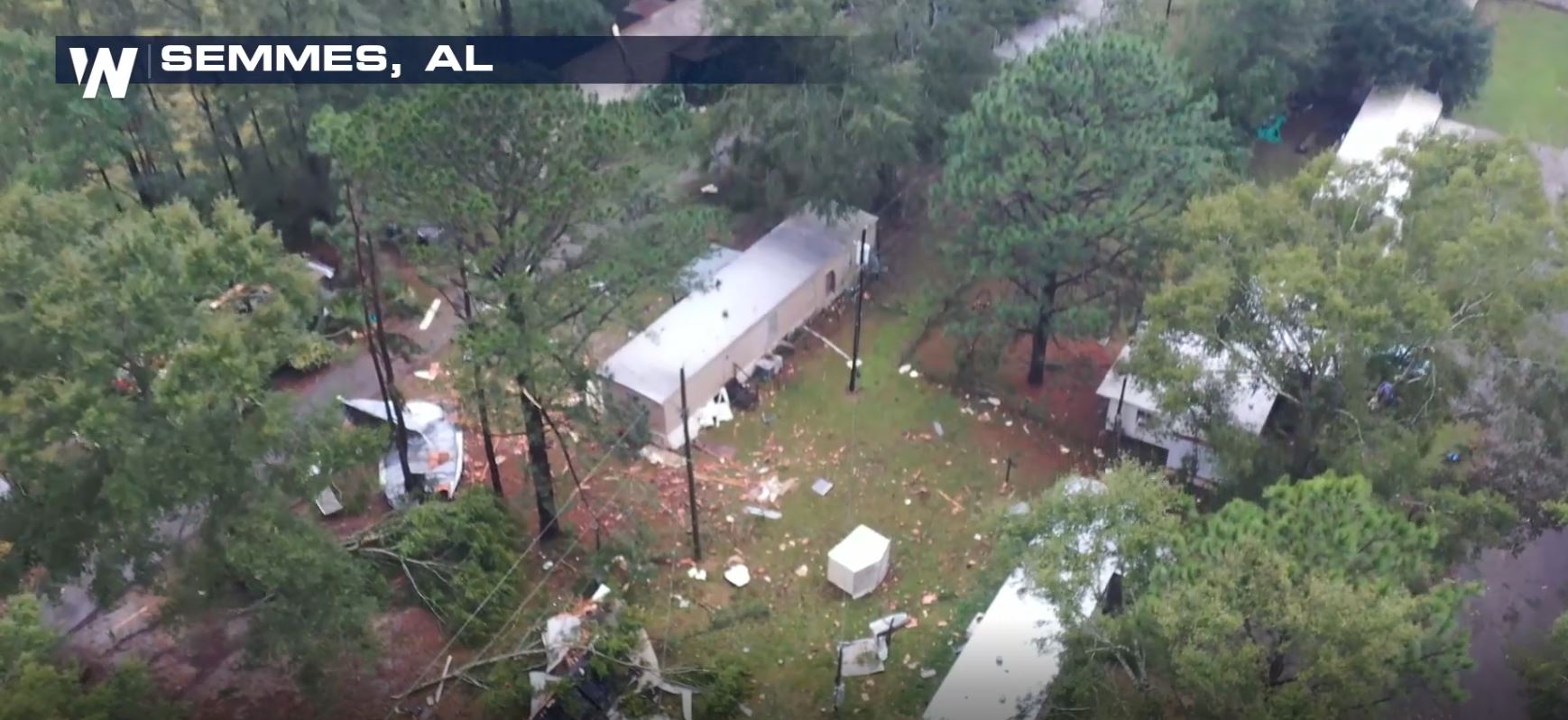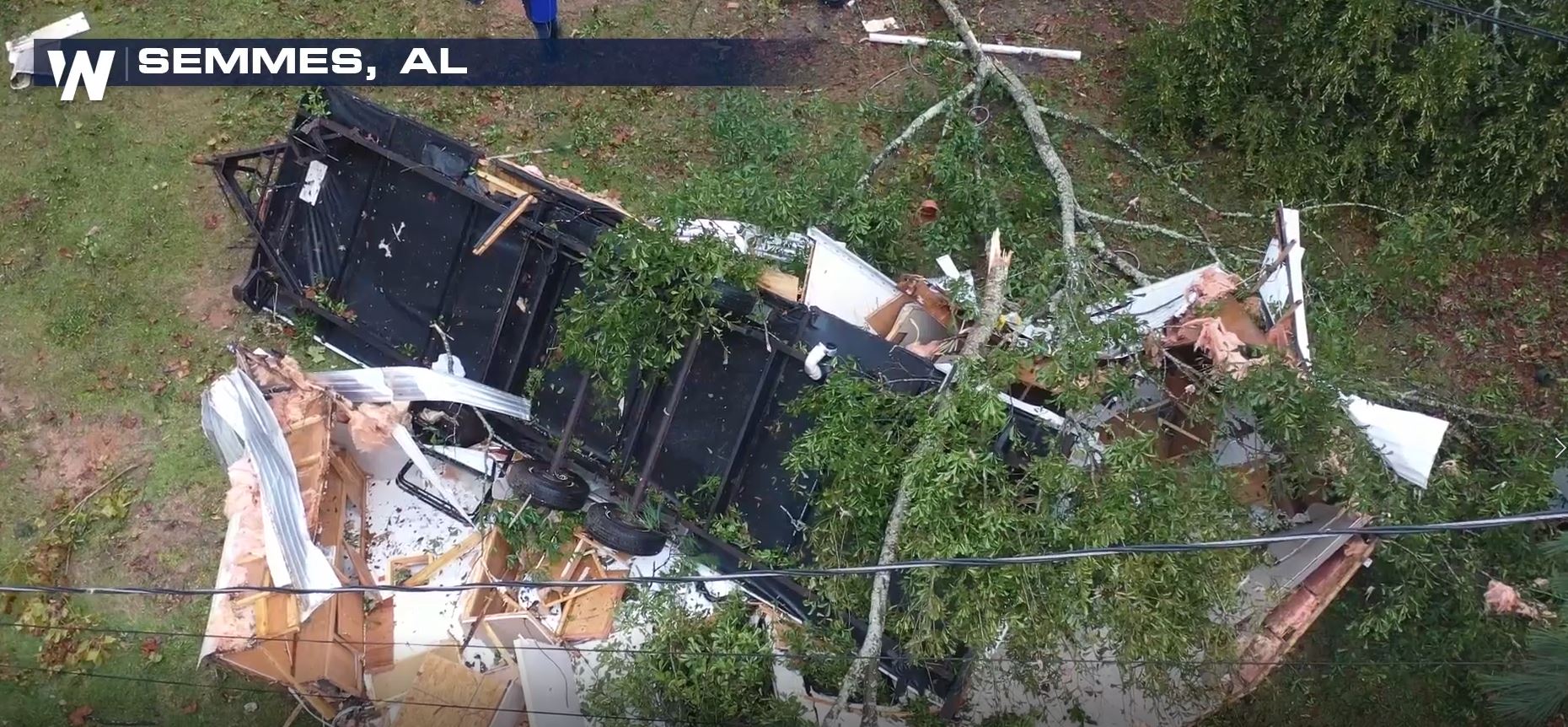 Semmes, AL sits just west-northwest of Mobile. Unfortunately this neighborhood took a direct hit from the quick-moving tornado. Here are other images from the afternoon.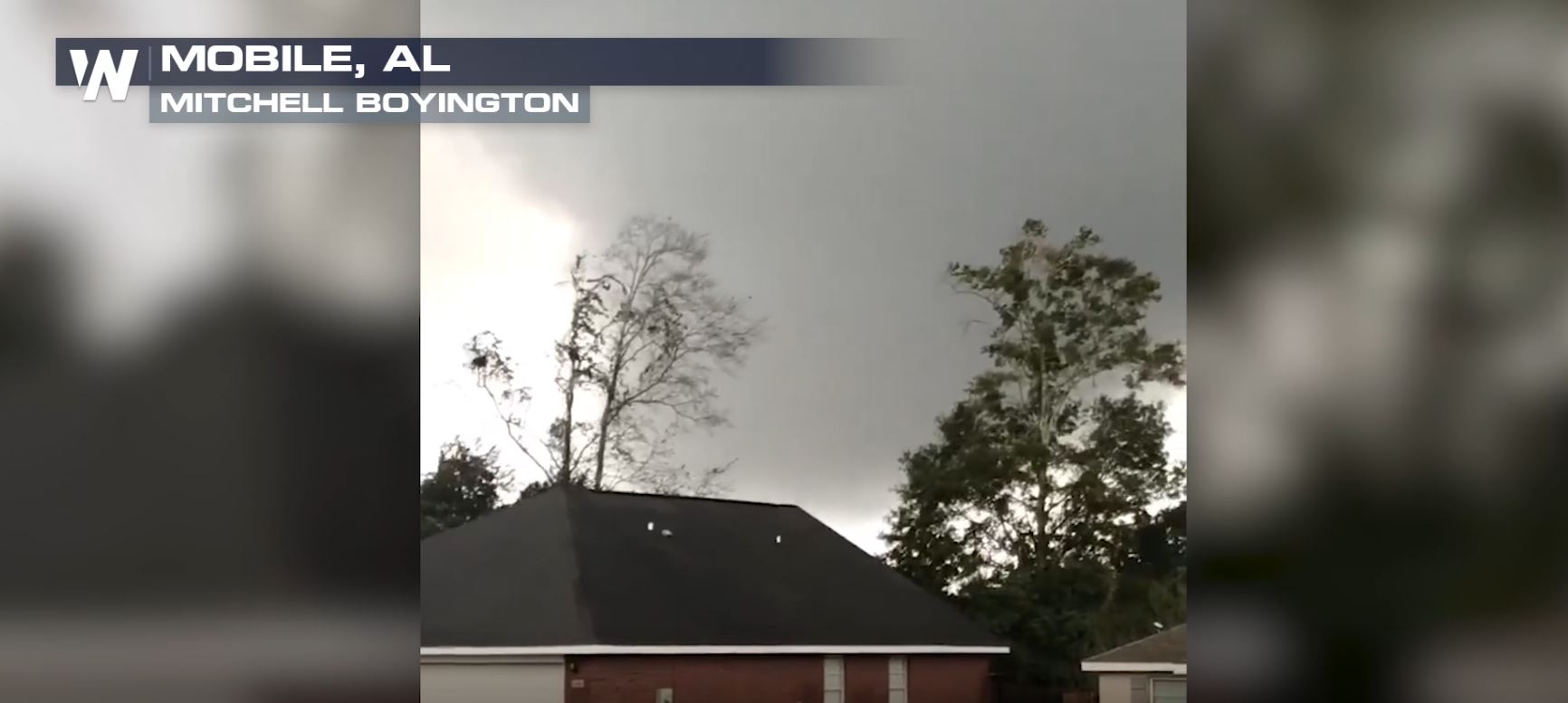 Picture credit Mitchell Boyington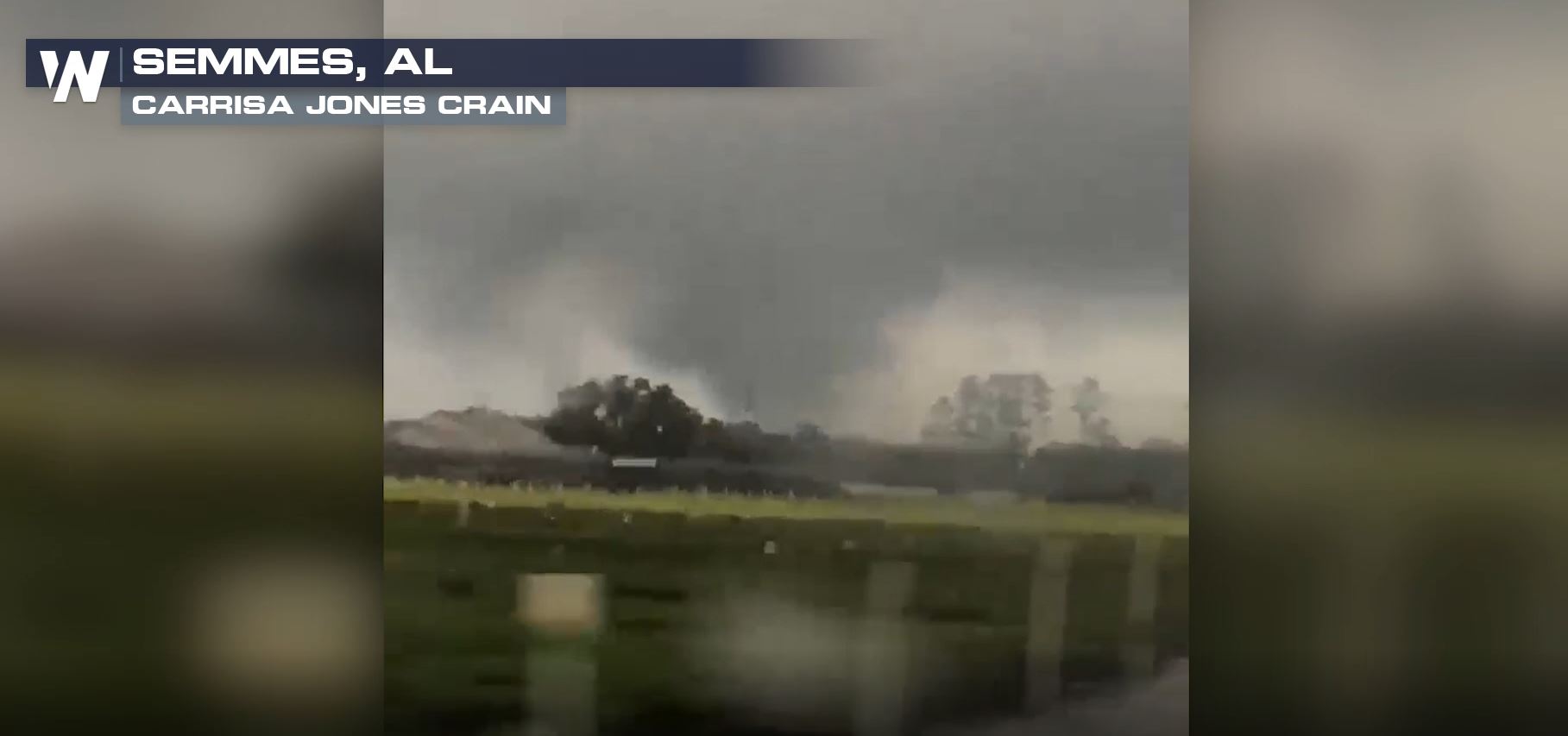 Picture credit Carrisa Jones Crain The summaries below are preliminary and subject to change.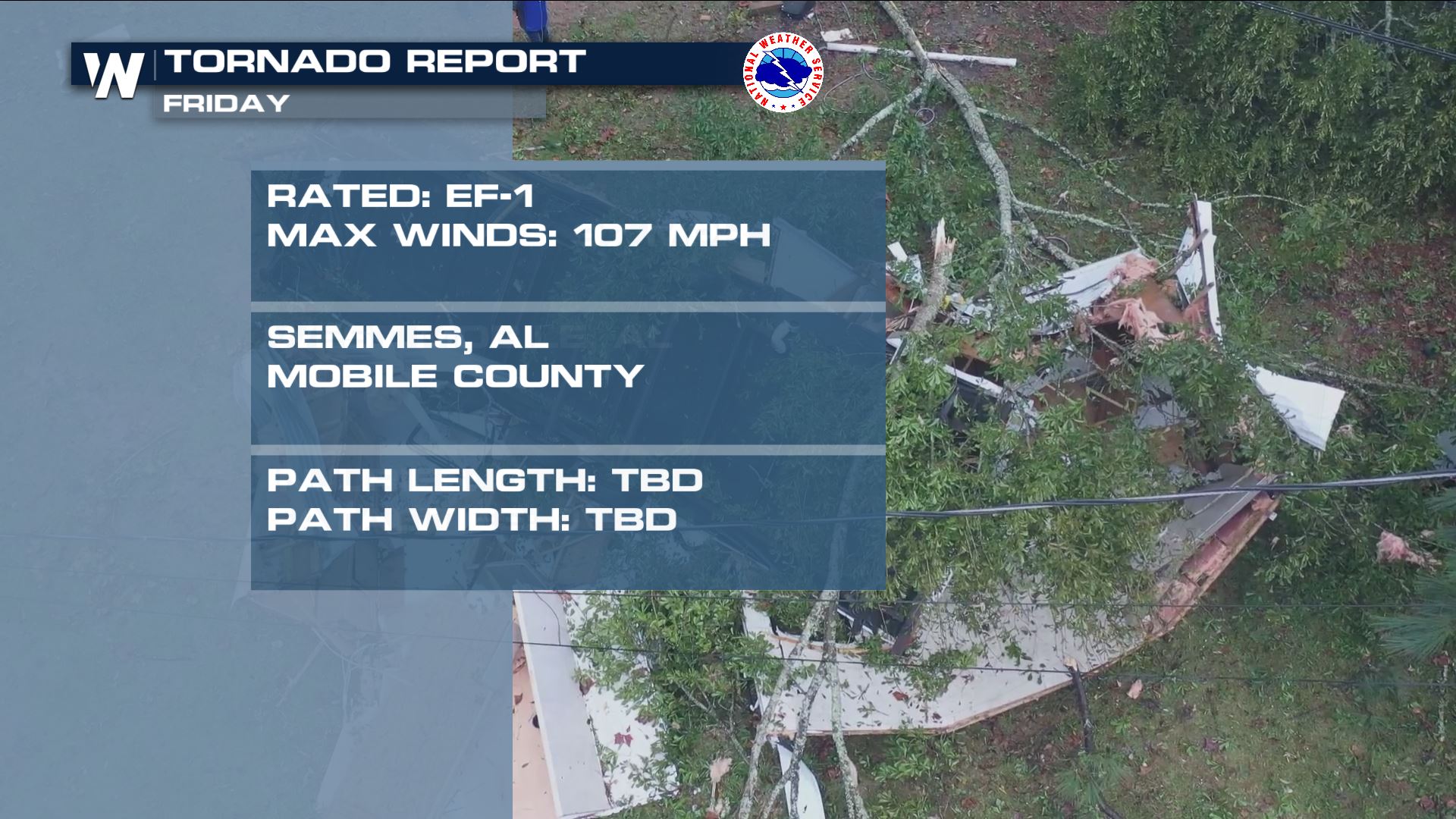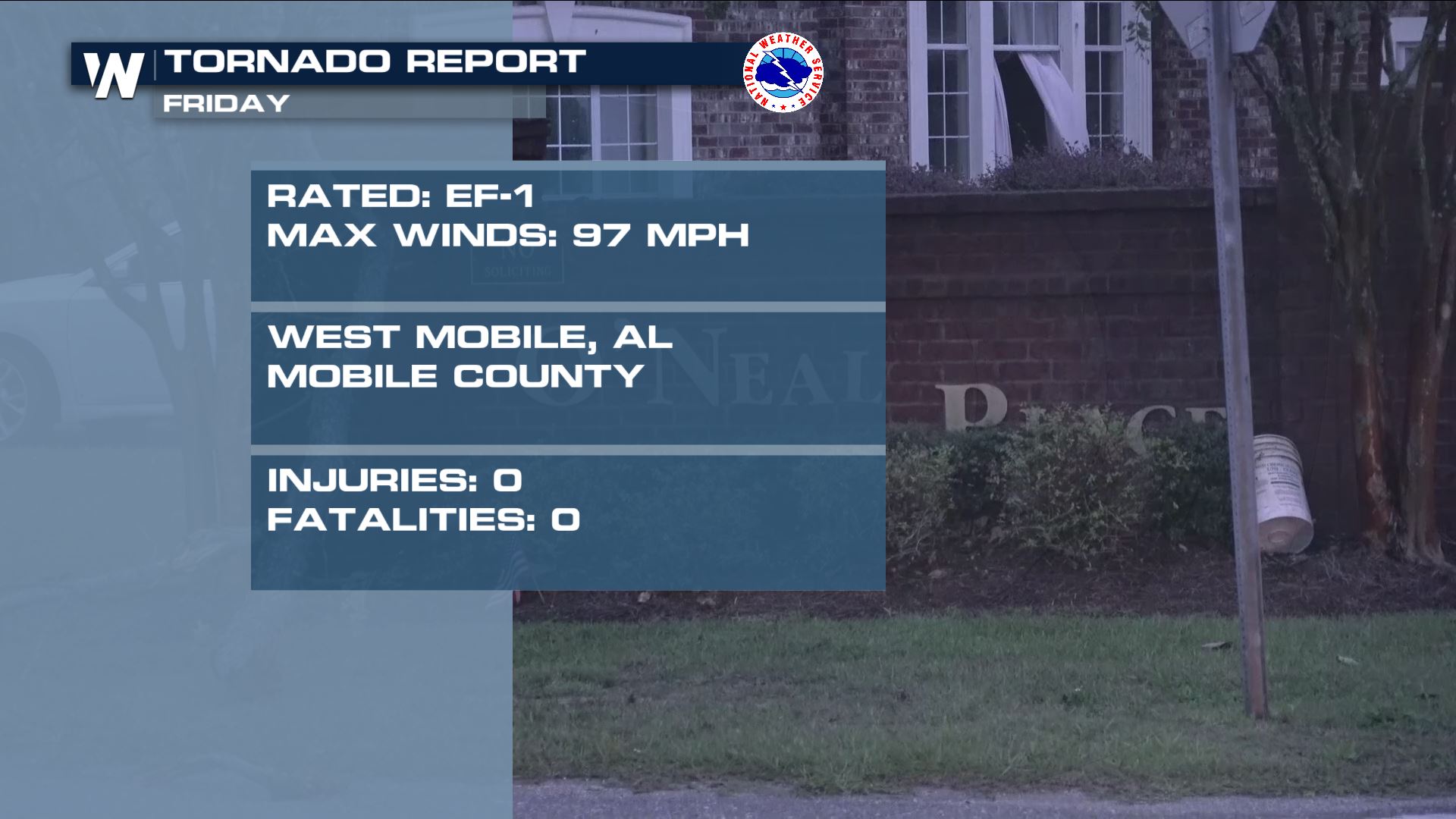 *EF-1 winds are between 86-110 mph and EF stands for the Enhanced Fujita Scale