A ridge of high pressure over the open waters of the Pacific pushed east the last few days. This helped to heat up the Southwest with temperatures in the 90s Thursday and Friday with some spots hitting triple digits! More records fell Friday in parts of California and Nevada.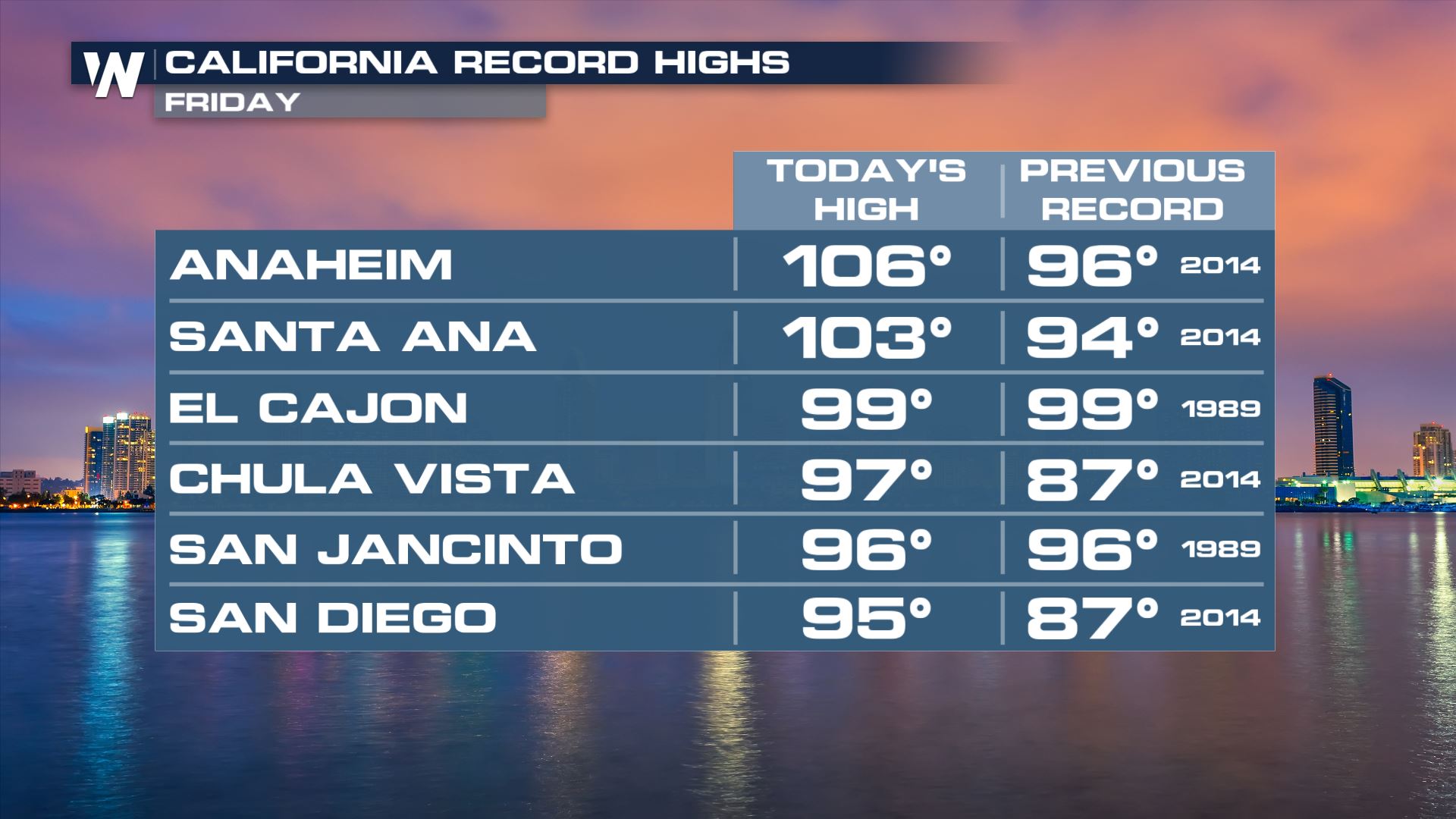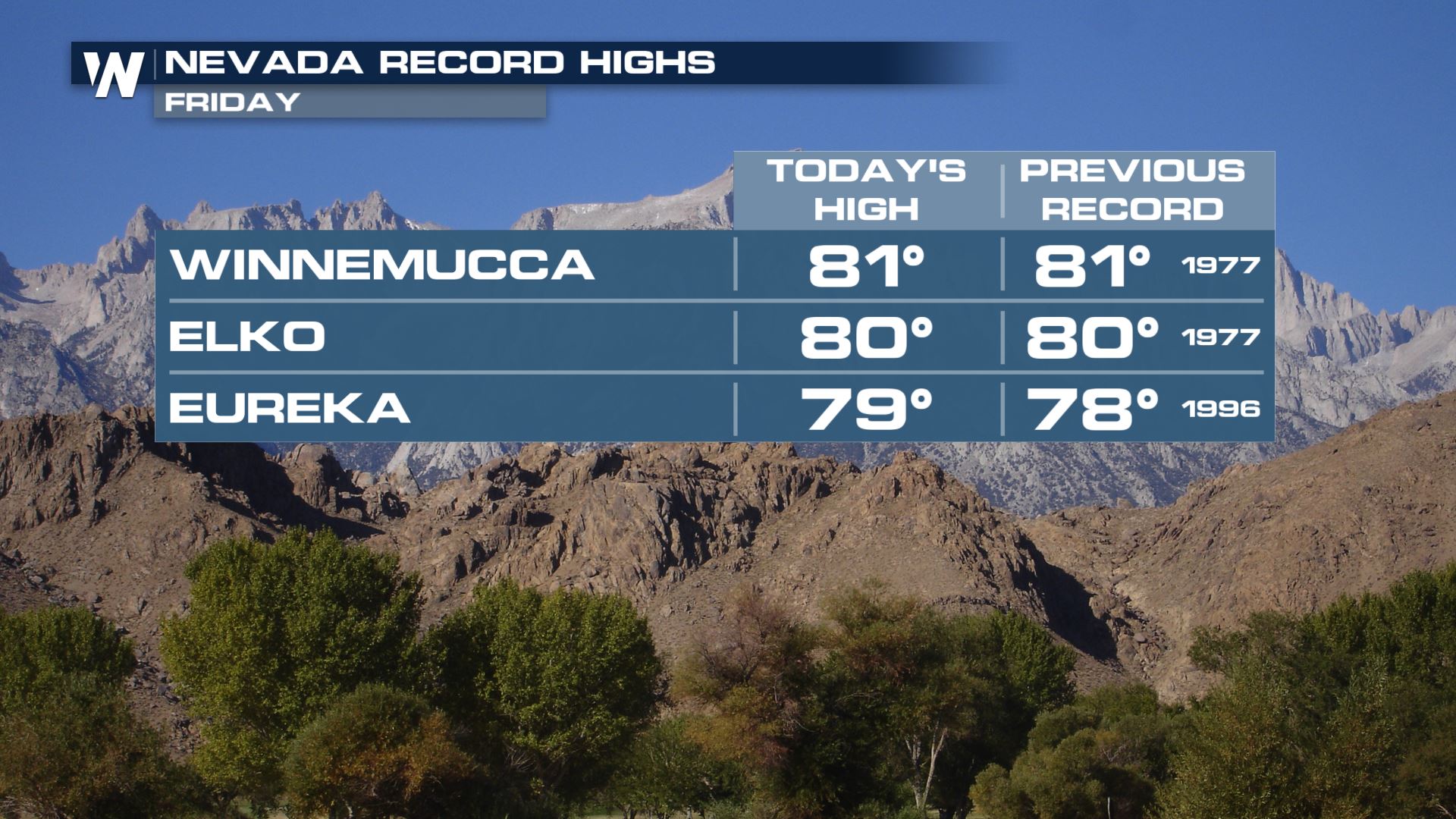 Highs across the board were 15-30 degrees above average Friday. However, this was the last day of the heat and windy conditions! Much cooler weather arrives for the weekend.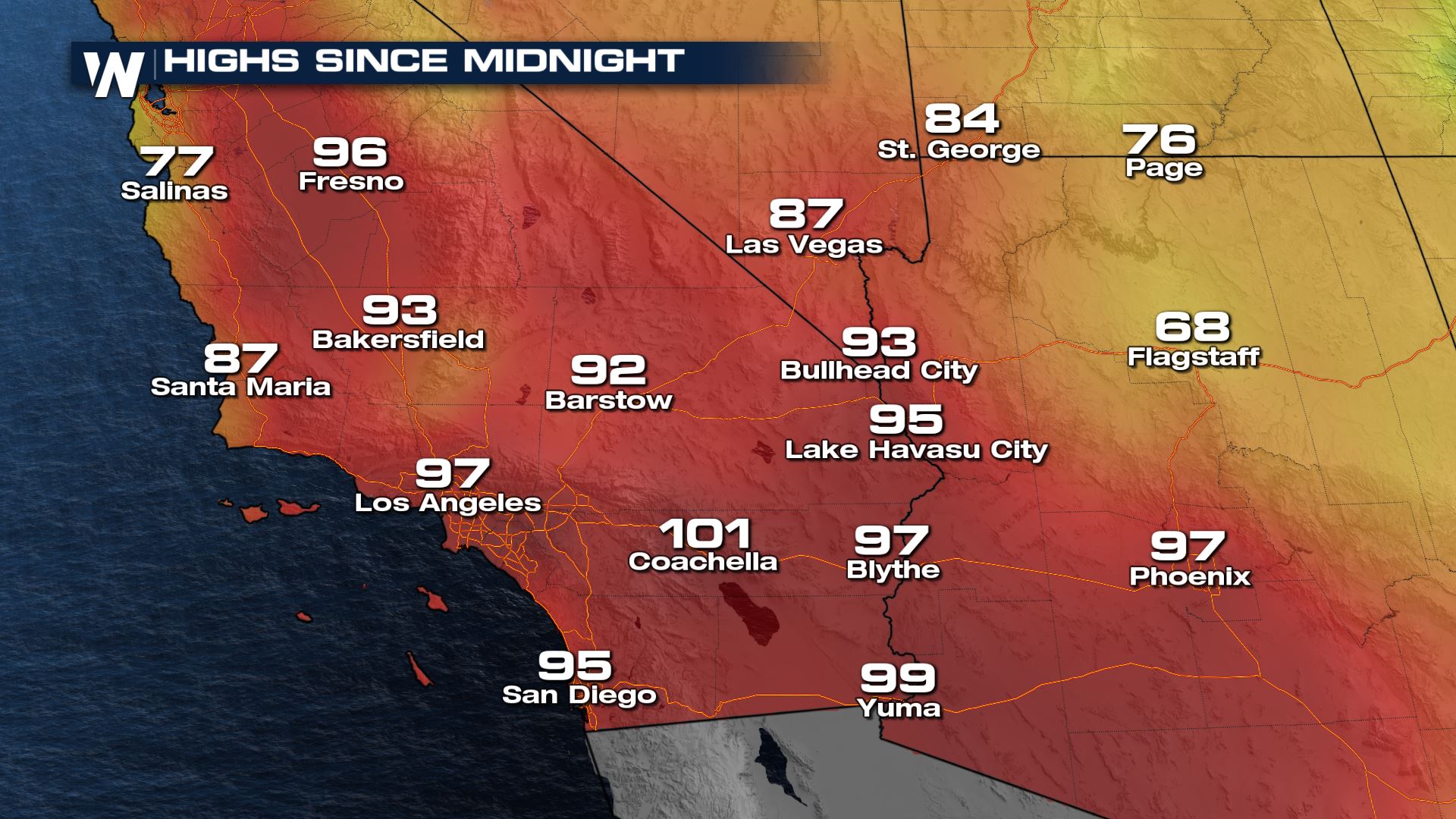 The large high pressure that was responsible for the heat this week will weaken and move south, bringing the warm air with it. At the same time, cooler air from the Pacific Northwest will have a space to drain in as the high pressure exits.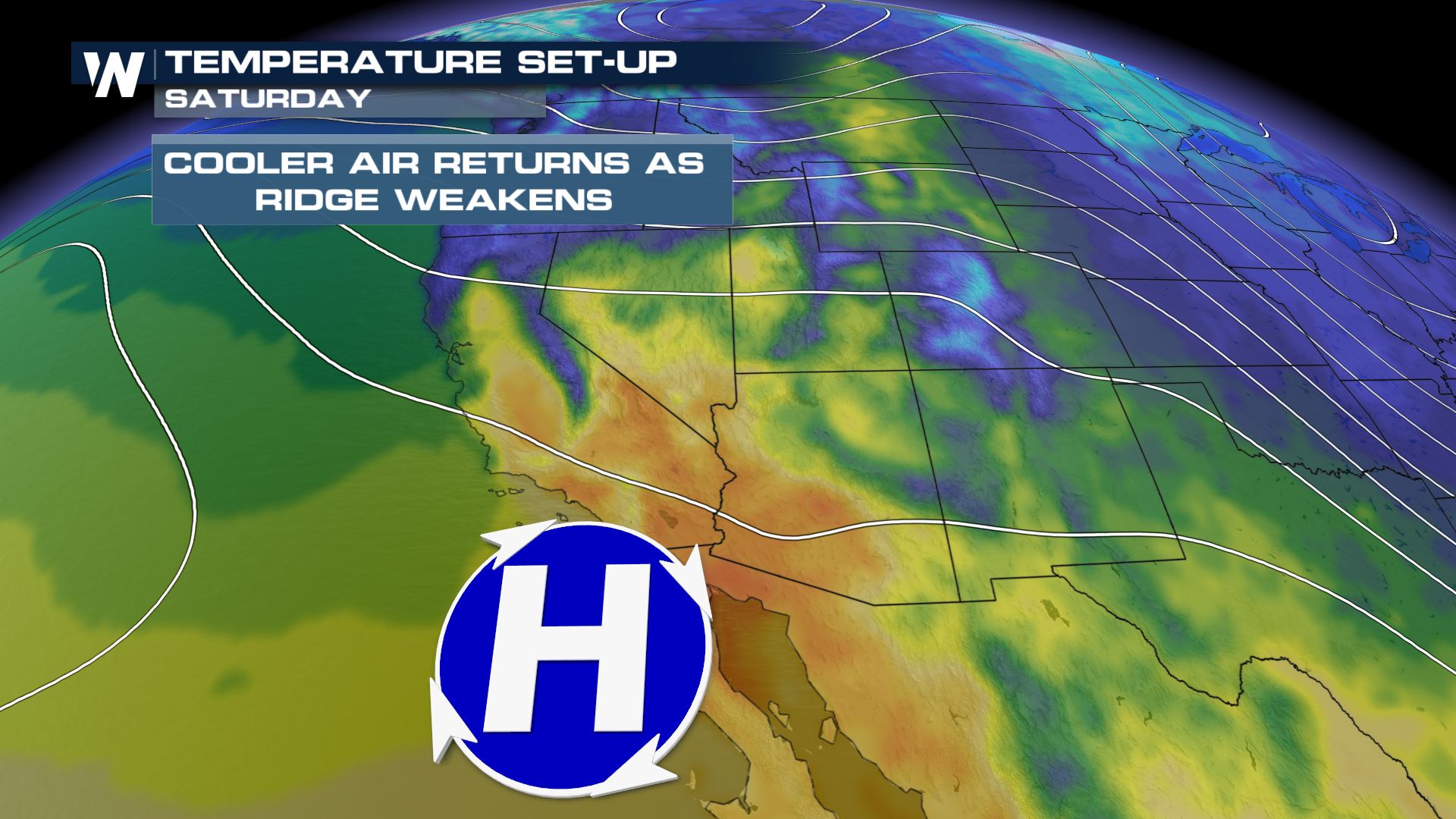 Saturday will be cooler than earlier this week, but still runs above average for most spots. A bigger drop in temperatures comes Sunday and Monday for many. The weekend will still be hot for places like Yuma and Phoenix, which will be some of the last places the high pressure affects before it moves away.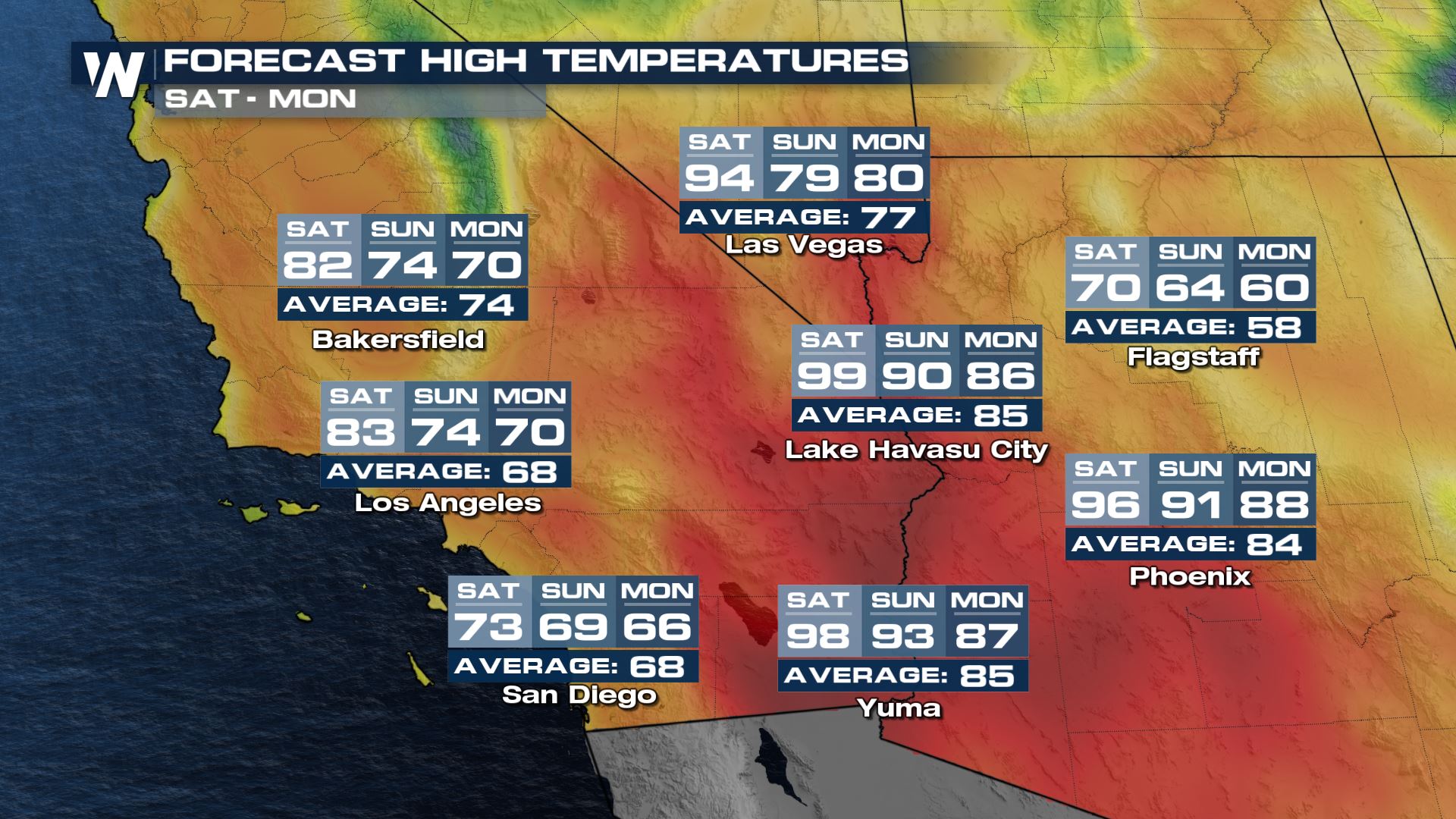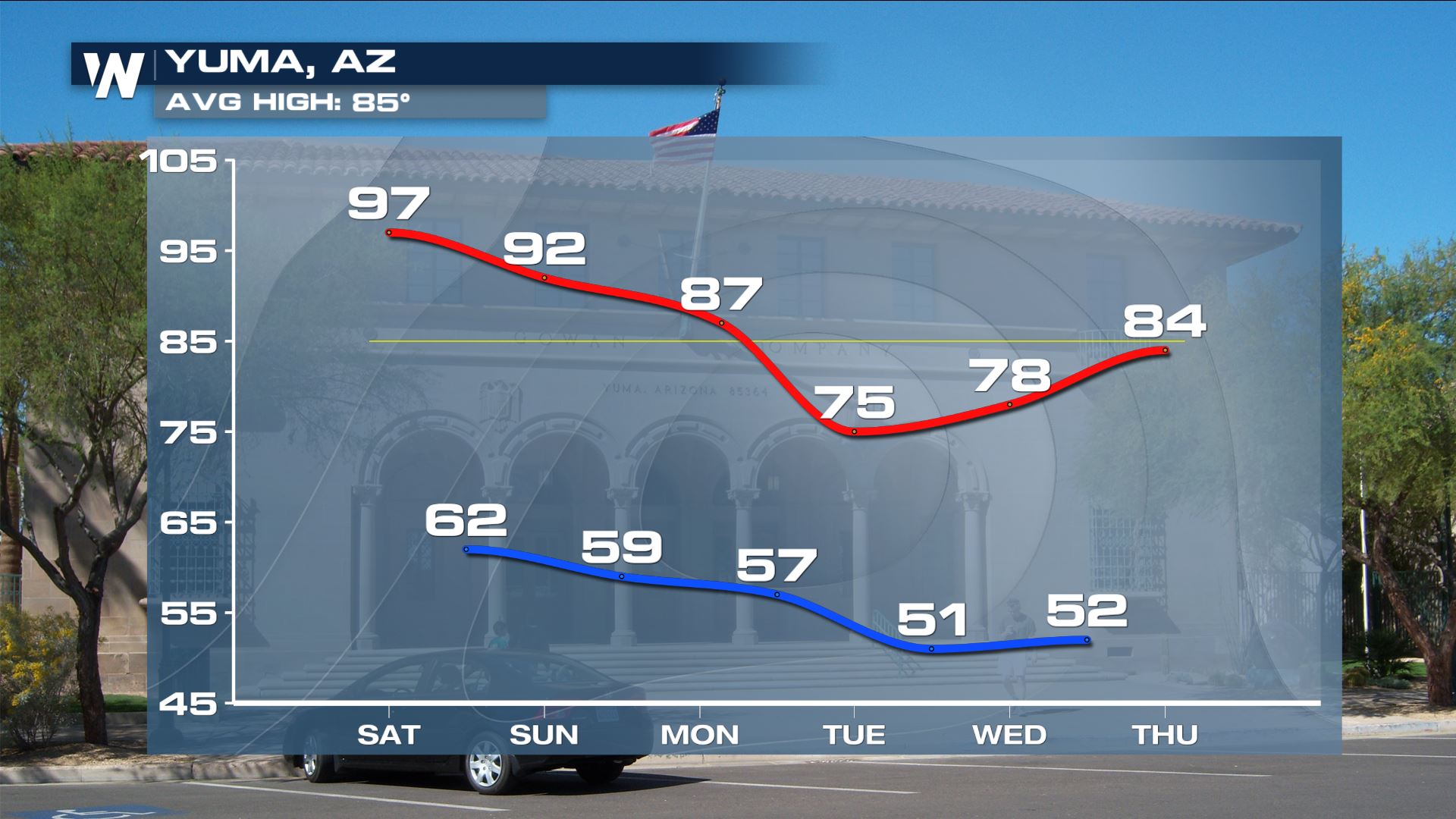 By early next week, many high temperatures through the region will be below average!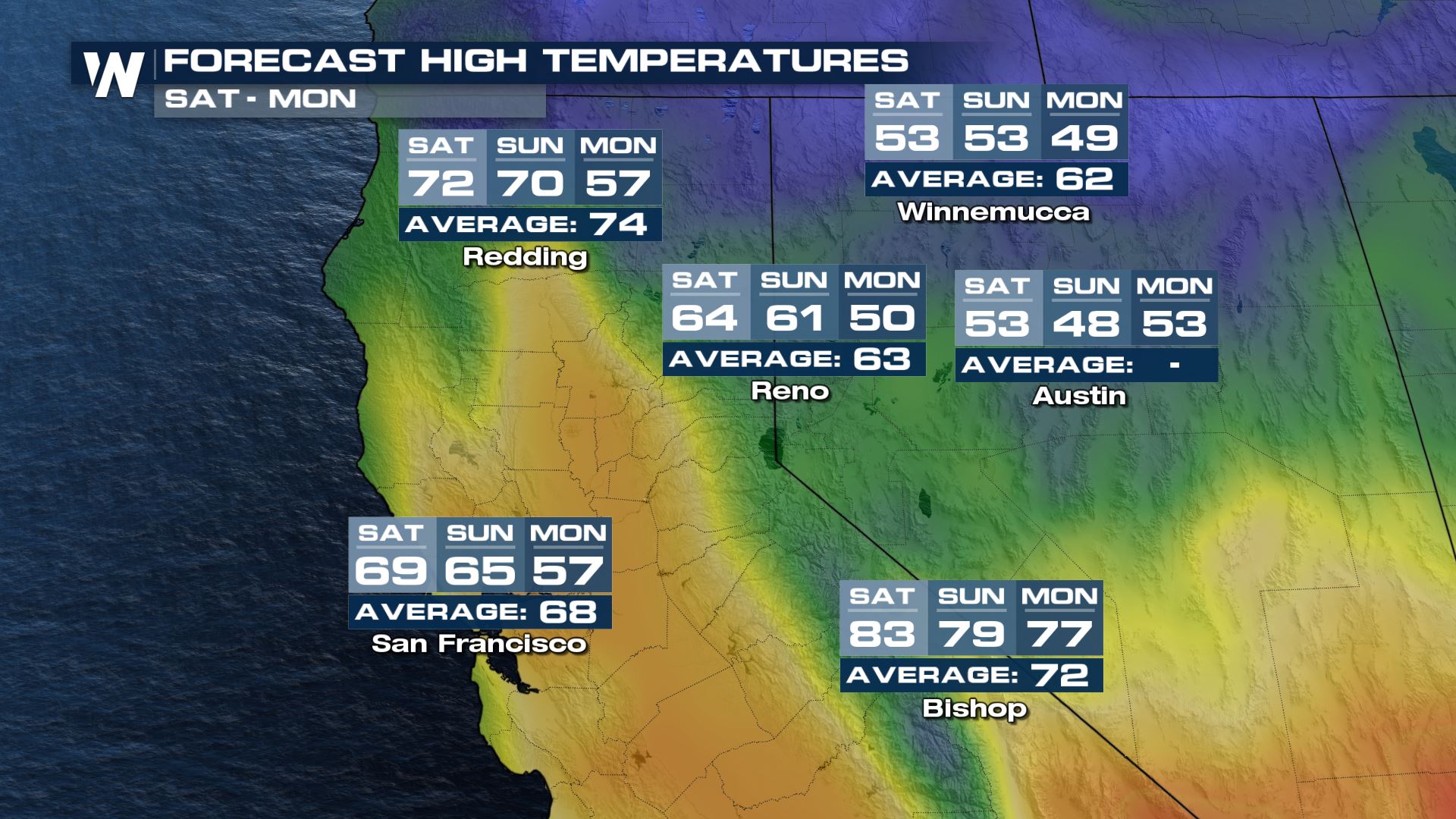 The longer term pattern through the middle of April favors cooler than average temperatures for most of the Southwest US. Darker colors indicate higher confidence levels of cool weather.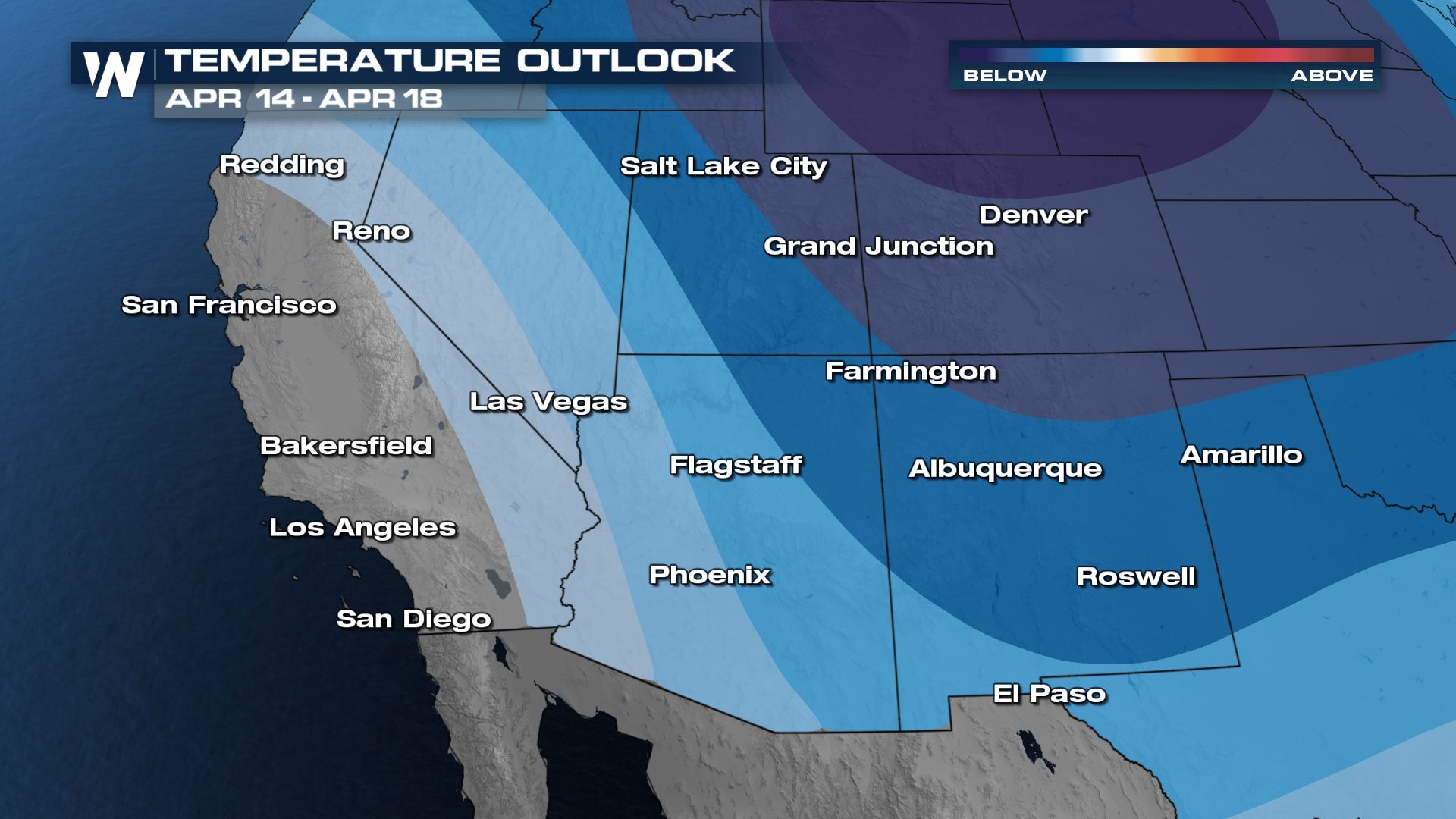 For more details on the forecast for the Southwest, join WeatherNation for the Western Regional Forecast, always at :50 past the hour!