Today meteorologists and research scientists at Colorado State University (CSU) have released their outlook for the 2022 Atlantic Hurricane Season. Dr. Phil Klotzbach and the Tropical Meteorology Project at CSU are among the first to issue an outlook for the season. Early predictions expect this year's hurricane season to be busier than average. This year they anticipate 19 named storms, 9 of which will become hurricanes and 4 of those are expected to become major hurricanes (CAT 3 or greater).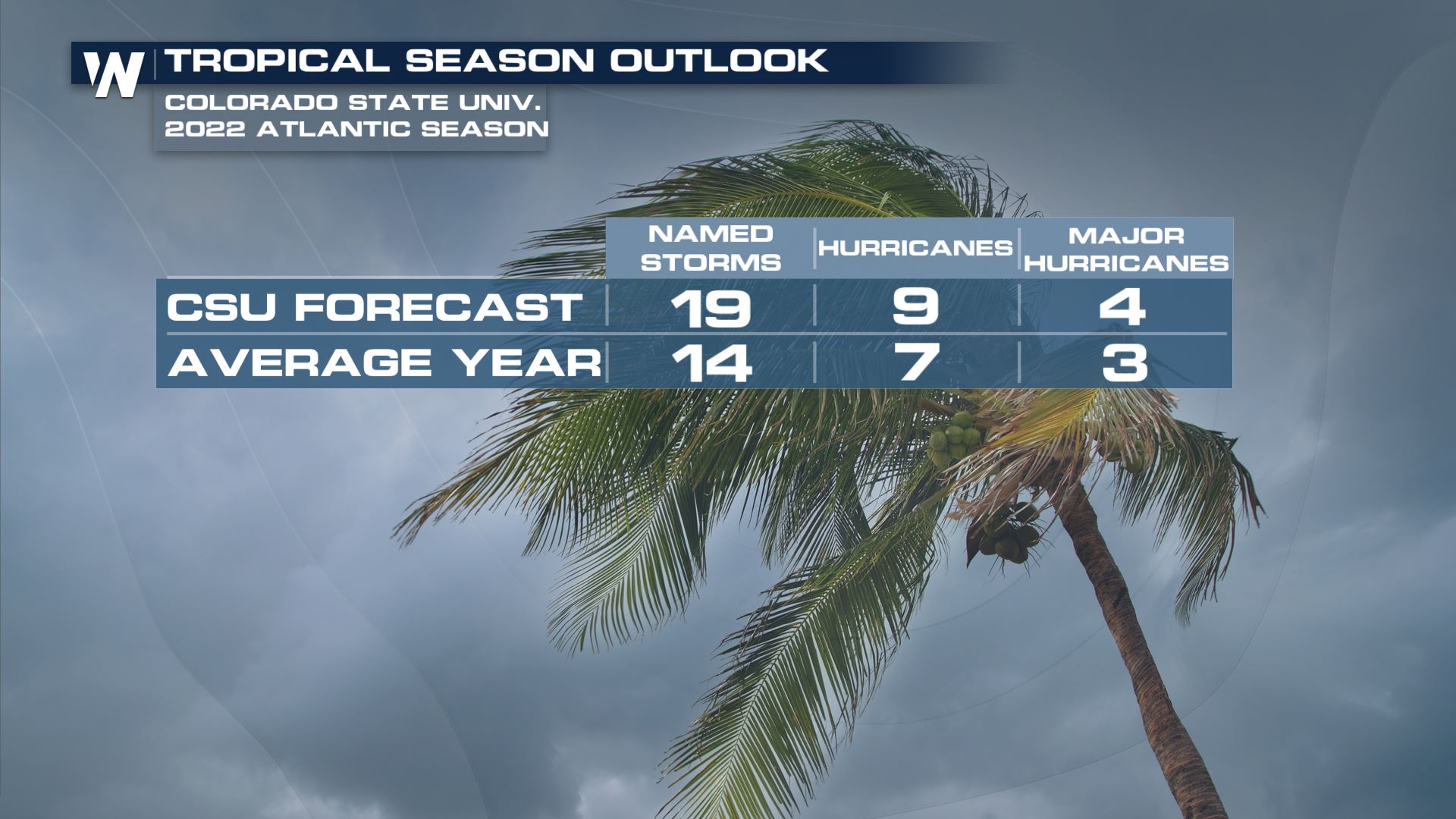 The above average season is attributed to a lack of El Niño conditions. El Niño means would mean warmer-than-normal water in the central and eastern [tropical] Pacific Ocean. That tends to create more wind shear to tear apart hurricanes in the Atlantic. Because El Niño is not expected to limit development, more hurricanes may form. Another factor this year is warm water in the Atlantic Basin.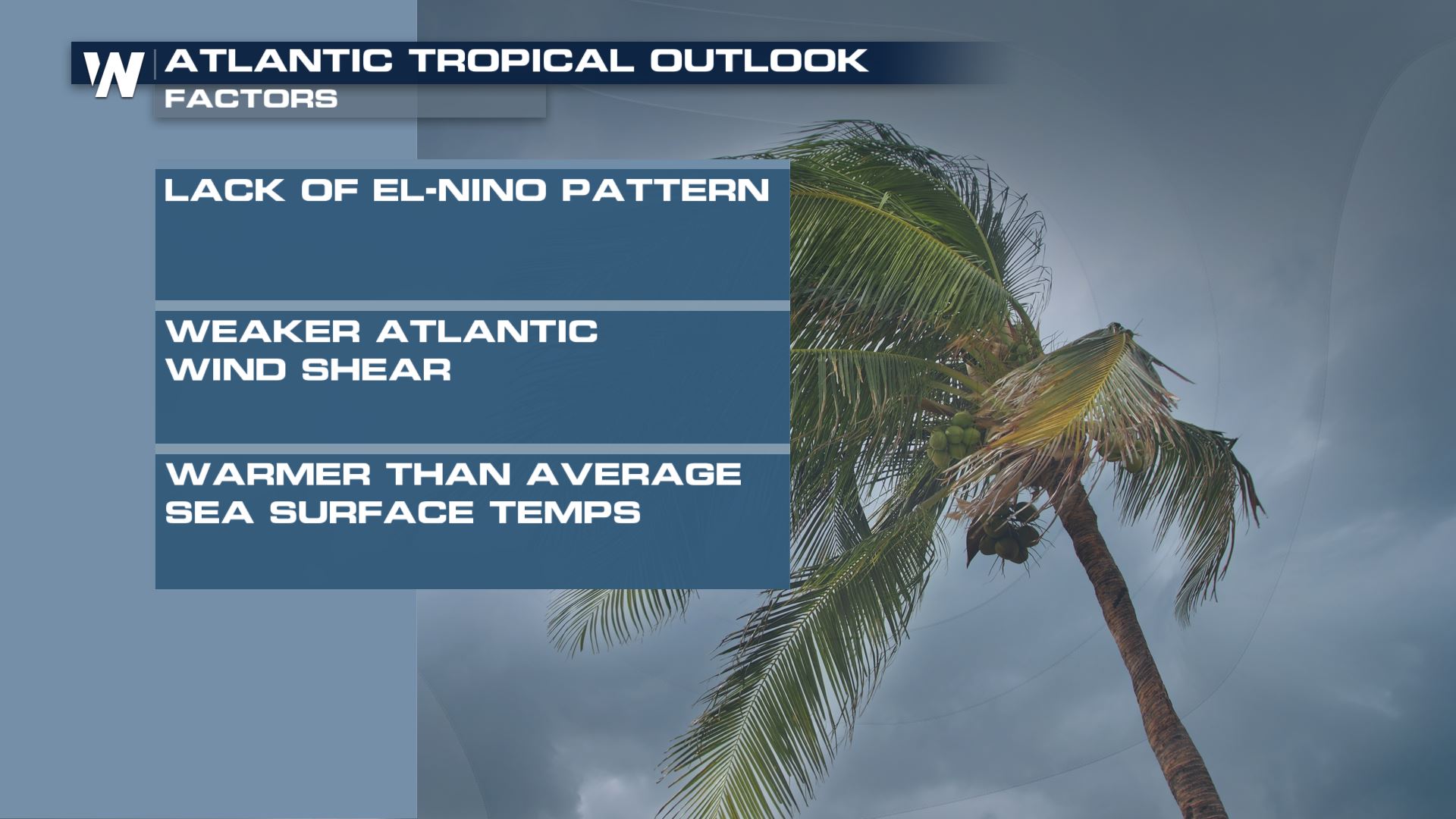 Contributing factors into the 2020 Atlantic Tropical Outlook, courtesy CSU. There are six previous hurricane seasons that compare to this [anticipated] season, according to the CSU report. Those [analog] years are: 1996, 2000, 2001, 2008, 2012 and just the previous season of 2021. https://twitter.com/philklotzbach/status/1512075724093636608 Below are a list of the 2022 Tropical Storm names. We will progress through this list as storms develop and reach tropical storm strength.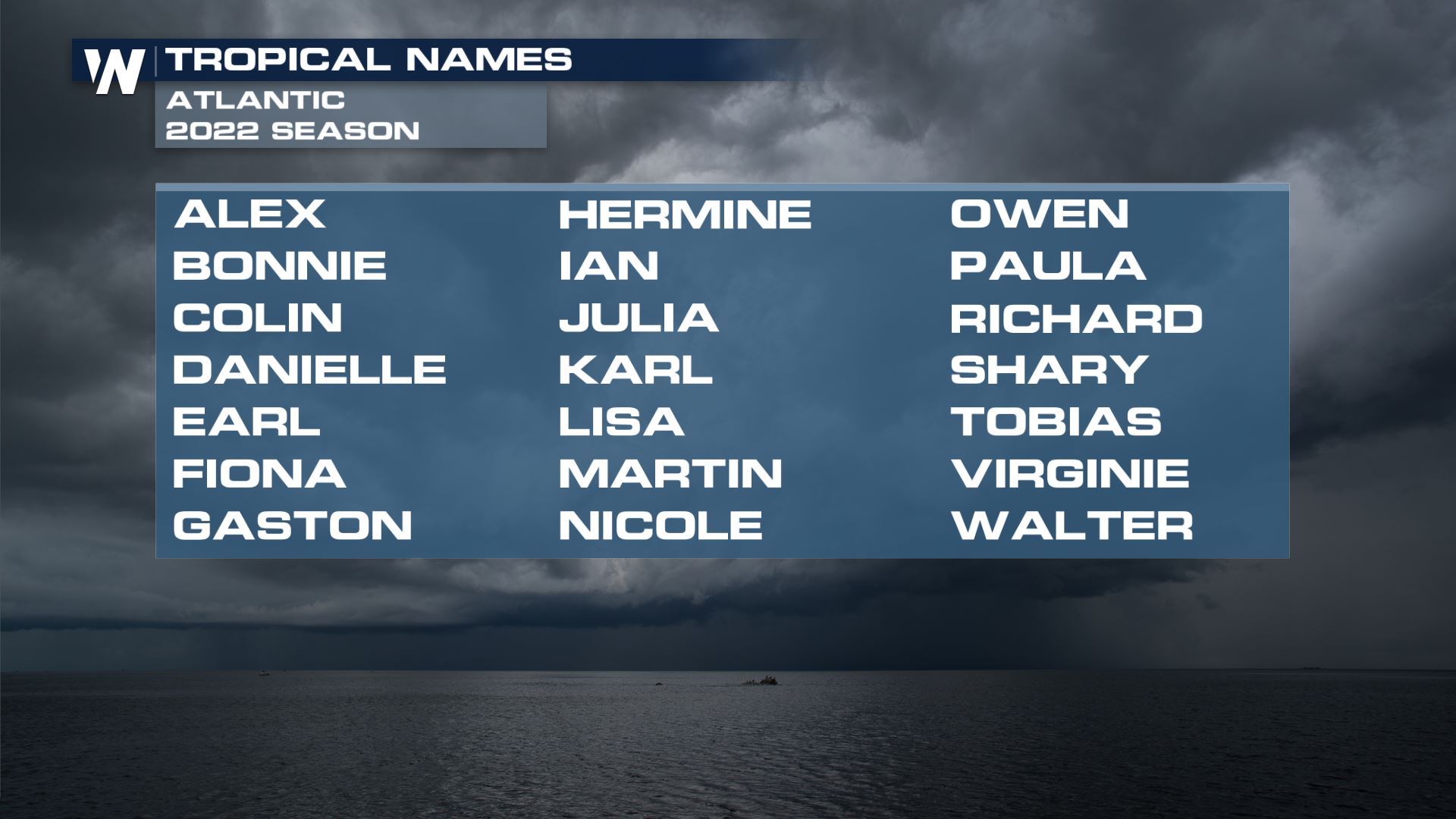 If we exceed the typical 22 names, we will move to an alternate list which was redone after the 2020 hurricane season. Storms will no longer be named after the Greek Alphabet but instead have an alternate A, B, C, ect. name.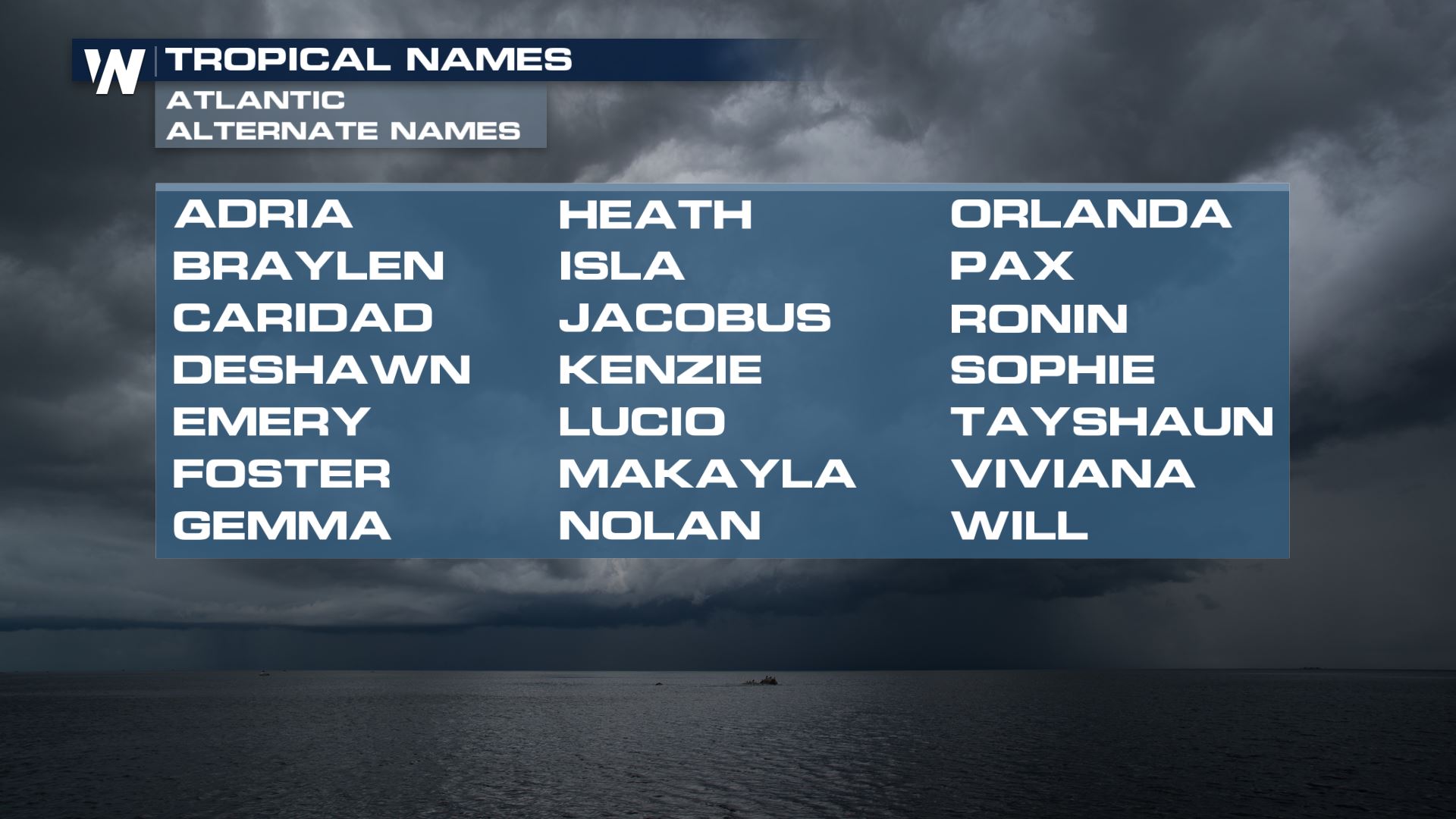 Hurricane season typically peaks in mid-September with the most tropical activity.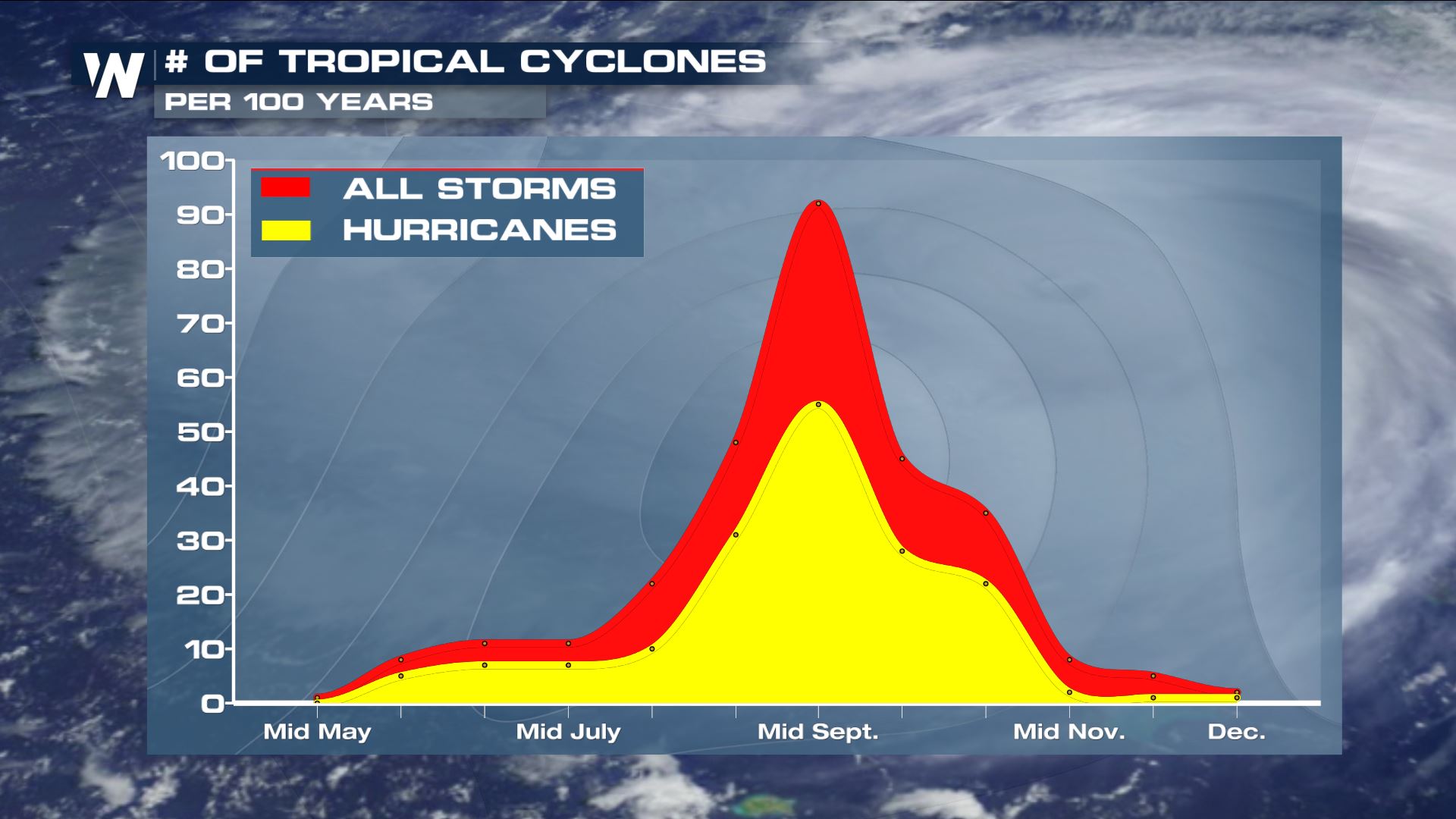 This hurricane outlook covers the entire Atlantic basin from a standpoint of below or above average activity. However, it does not guarantee you will [or will not] experience a tropical cyclone. Now is an important time to get your hurricane plan and kits ready before the start of the season on June 1st.