An area of low pressure in the upper atmosphere is pulling in Pacific Moisture, prompting multiple days of wet weather for California, Nevada and Utah this week.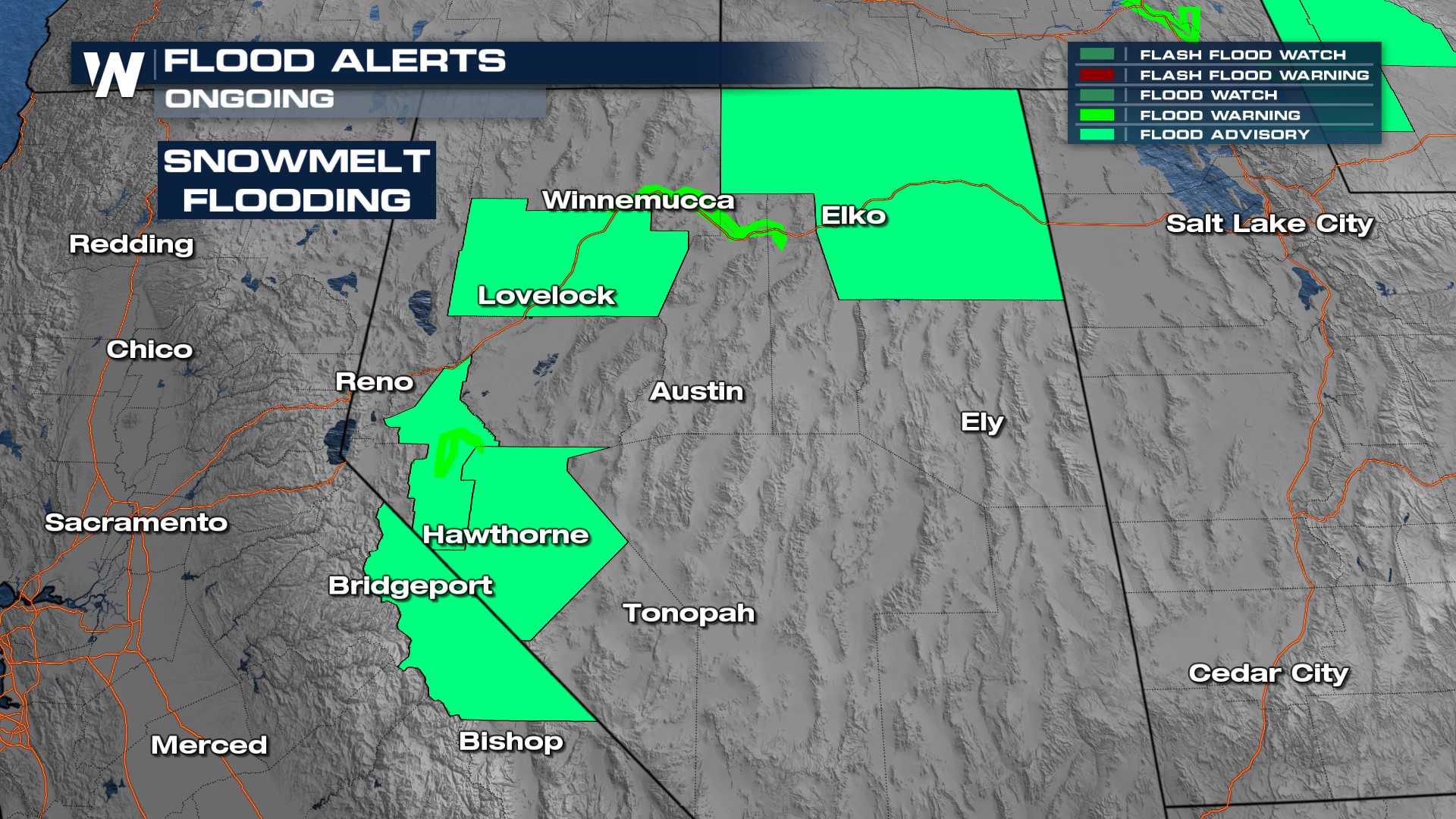 There is the potential for scattered showers and storms, but also heavy rainfall, which on top of a healthy snowpack still in place over the Sierra Nevada will heighten the risk of flooding. Keep in mind rivers, creeks and streams will be running high.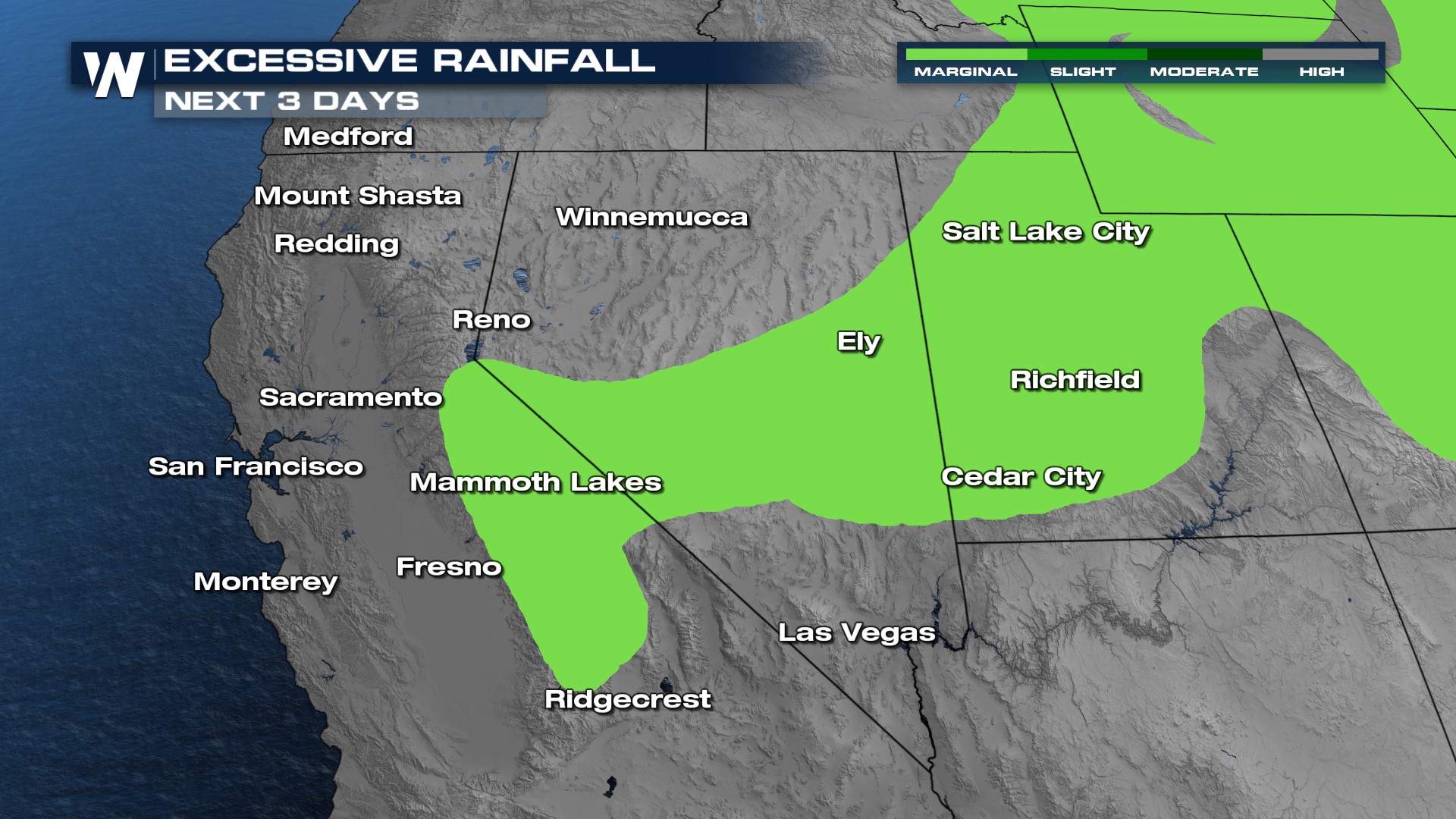 Rainfall totals of 1-2" with isolated higher totals are likely through midweek. There is also a possibility of more snowfall for the highest peaks in the Sierra.
Showers and even a few thunderstorms will be possible through the next few afternoons. Generally, storms will move from Northeast to Southwest around the area of low pressure in our atmosphere. Lightning and gusty winds will be a factor as well, which could prompt wildfires if we see more lightning than rainfall from storms.
This area of low pressure will not only bring rain but will keep temps a tad below average. The cool air, moisture, and cloud cover associated with the low will hold temperatures near 80 and 90 for the next few days, for many running 5-10 degrees below average.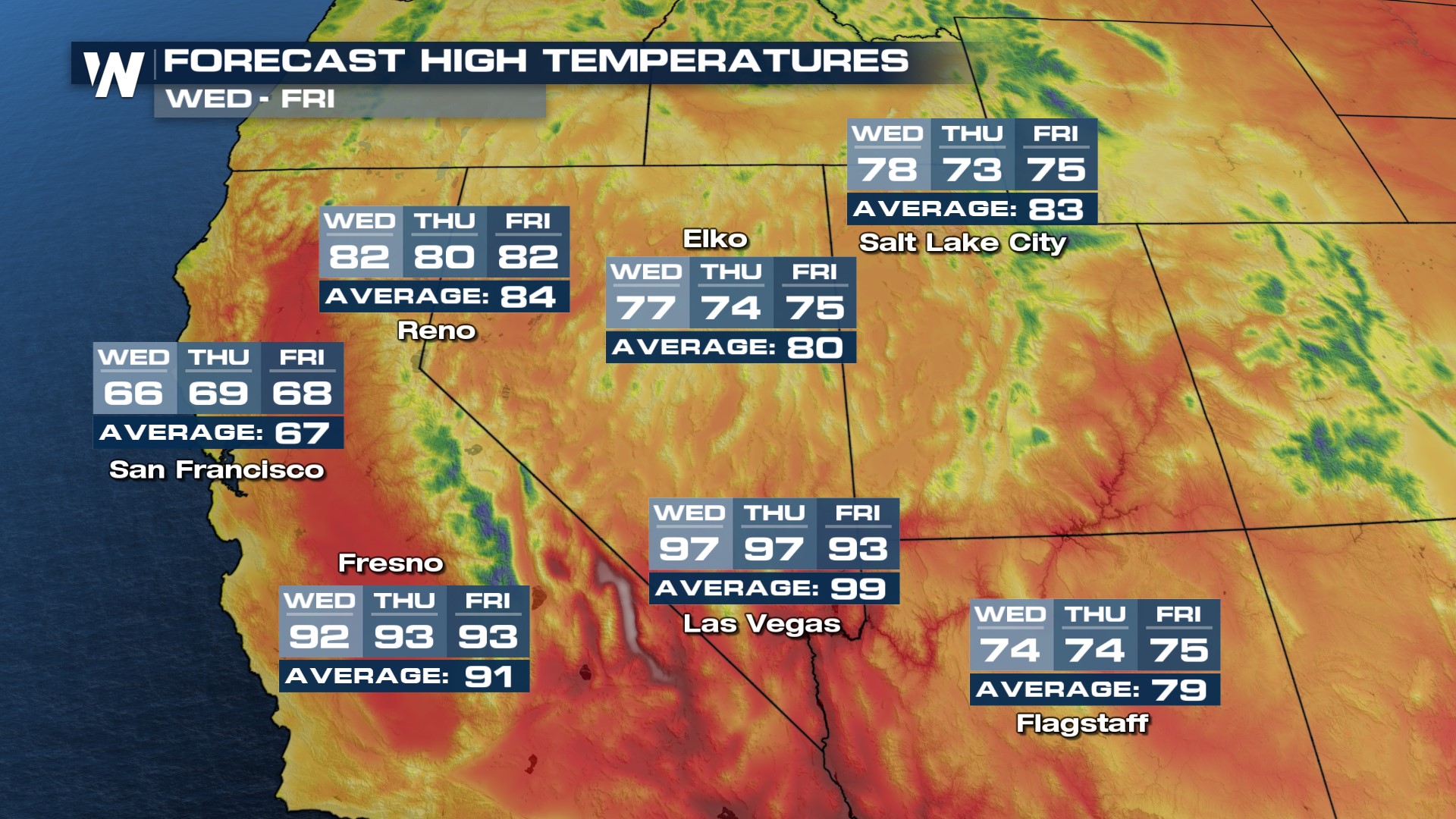 For more on the Southwest forecast, tune in for the Western Regional Forecast, always :50 past the hour.