A cutoff low pressure system in the upper atmosphere is migrating to the east, as it does so it is expected to bring the opportunity of  heavy rain and strong storms to the Southwest. Dust storms, flash flooding, strong wind, and excessive lightning will all be possible. In fact, major flash flooding happened Saturday evening in southern California and Arizona. There were reports of 18" of standing water in El Centro, California and boulders pushed into the road in the Mecca area.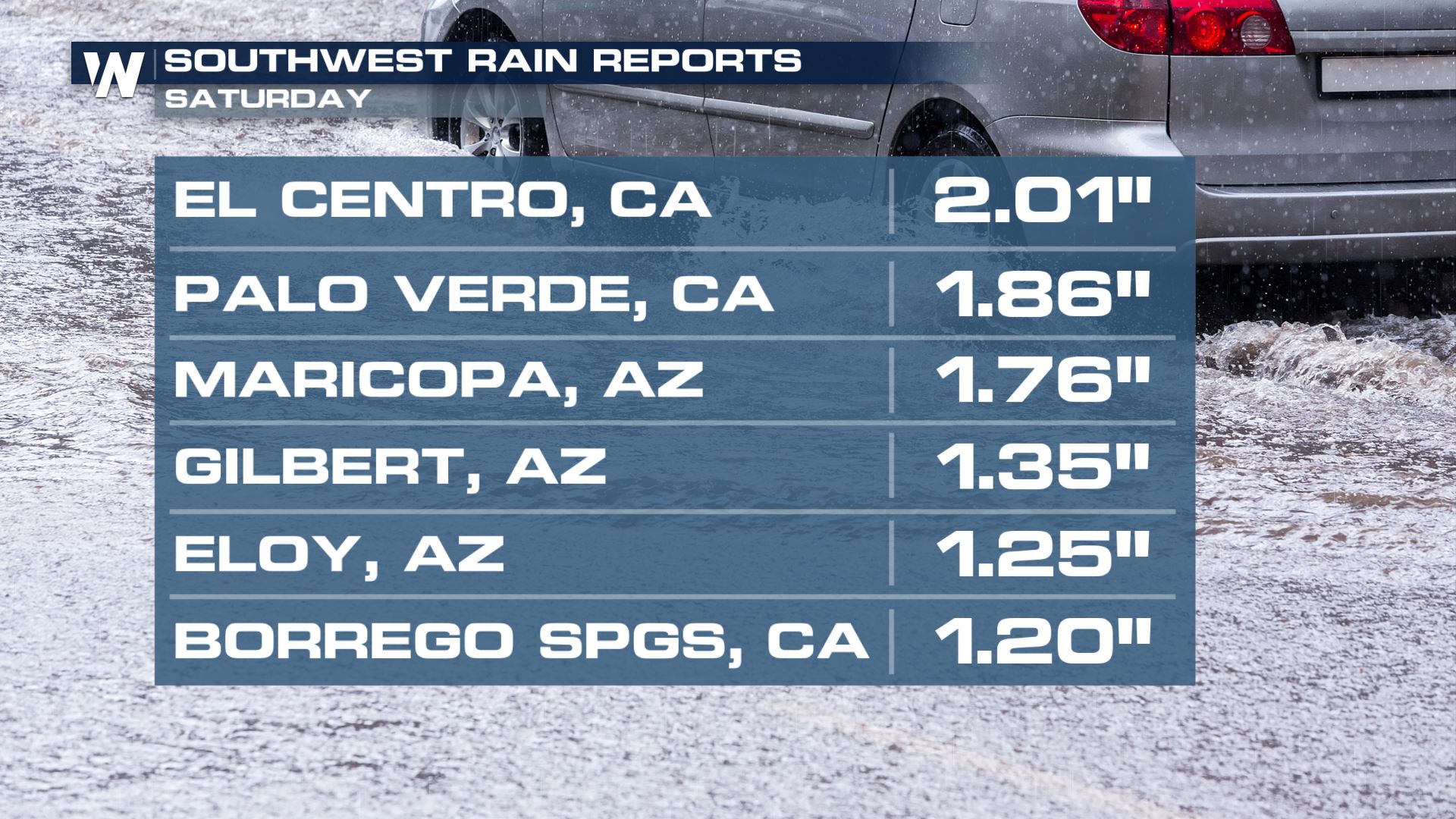 Scattered showers and storms could bring an increased flooding threat due to the forecasted 1-2" of rain for some locations. In addition to the heavy rain, some of the high elevations in New Mexico and Colorado could see heavy snowfall!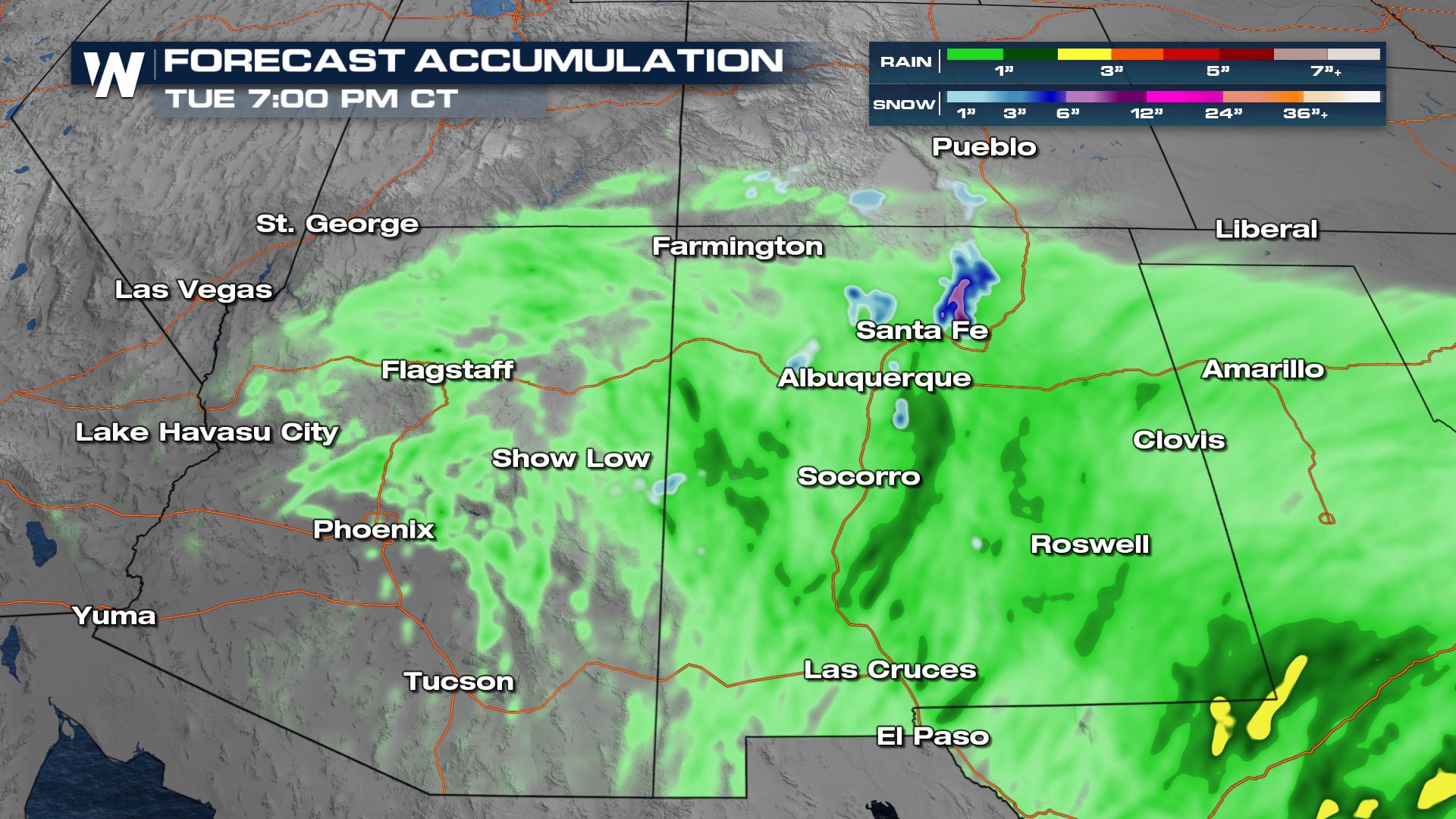 Flood Threat
The WPC has highlighted the risk of heavy rain Sunday with the level 2 out of 4 (slight) risk through the southeastern New Mexico and west Texas. Later in the day, the heavier axis of rain will shift into New Mexico and deliver a lot of accumulation in southern and southeastern portions of the state. A few lingering thundershowers in Arizona could still trigger some additional flooding.

On Sunday, showers and storms will continue through the afternoon. The activity will continue to push from west to east throughout the day. Some of the stronger storms will contain gusty winds and small hail, but widespread severe weather does not look likely at this time. Heavy rain will also fall in the
Lone Star State
into Monday morning along the cold front.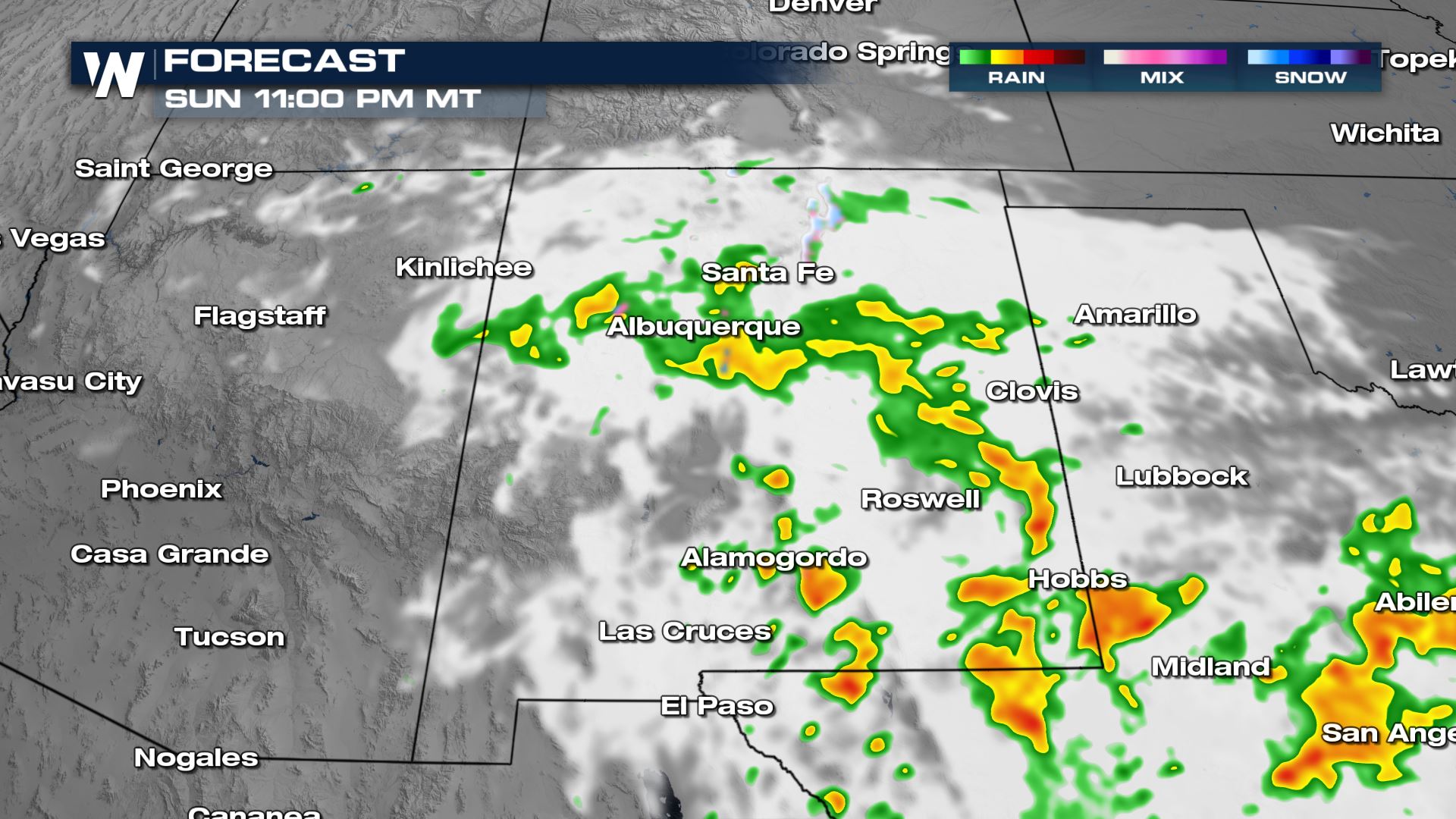 Snowfall
Over the next few days, heavy snow will be expected in some of the higher elevations in New Mexico and Colorado. The highest peaks could be looking at over 6"+ of snowfall!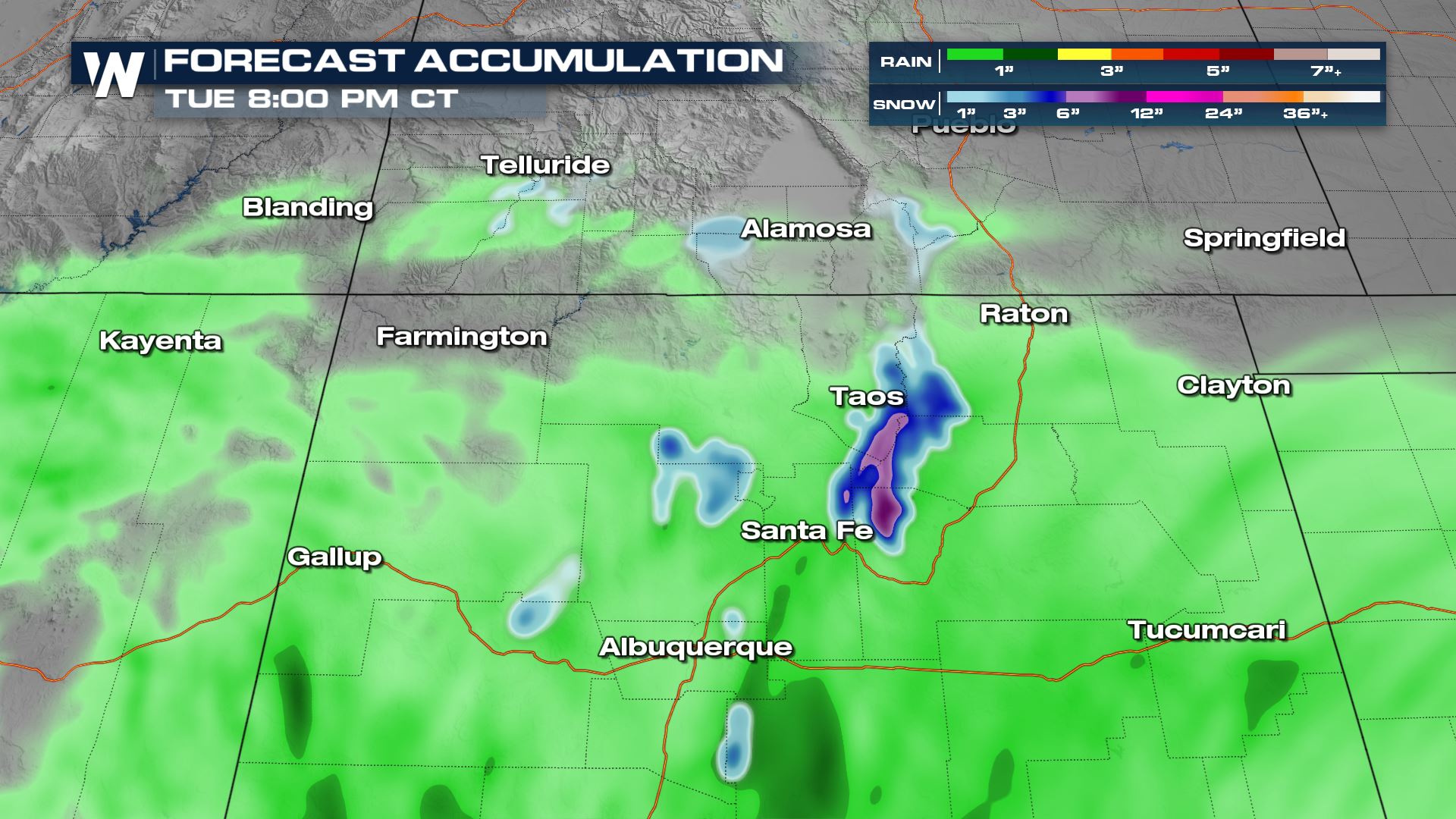 Through Sunday gusty winds up to 60 mph will be expected in the Albuquerque, NM area. Travel impacts will be expected, especially for higher profile vehicles.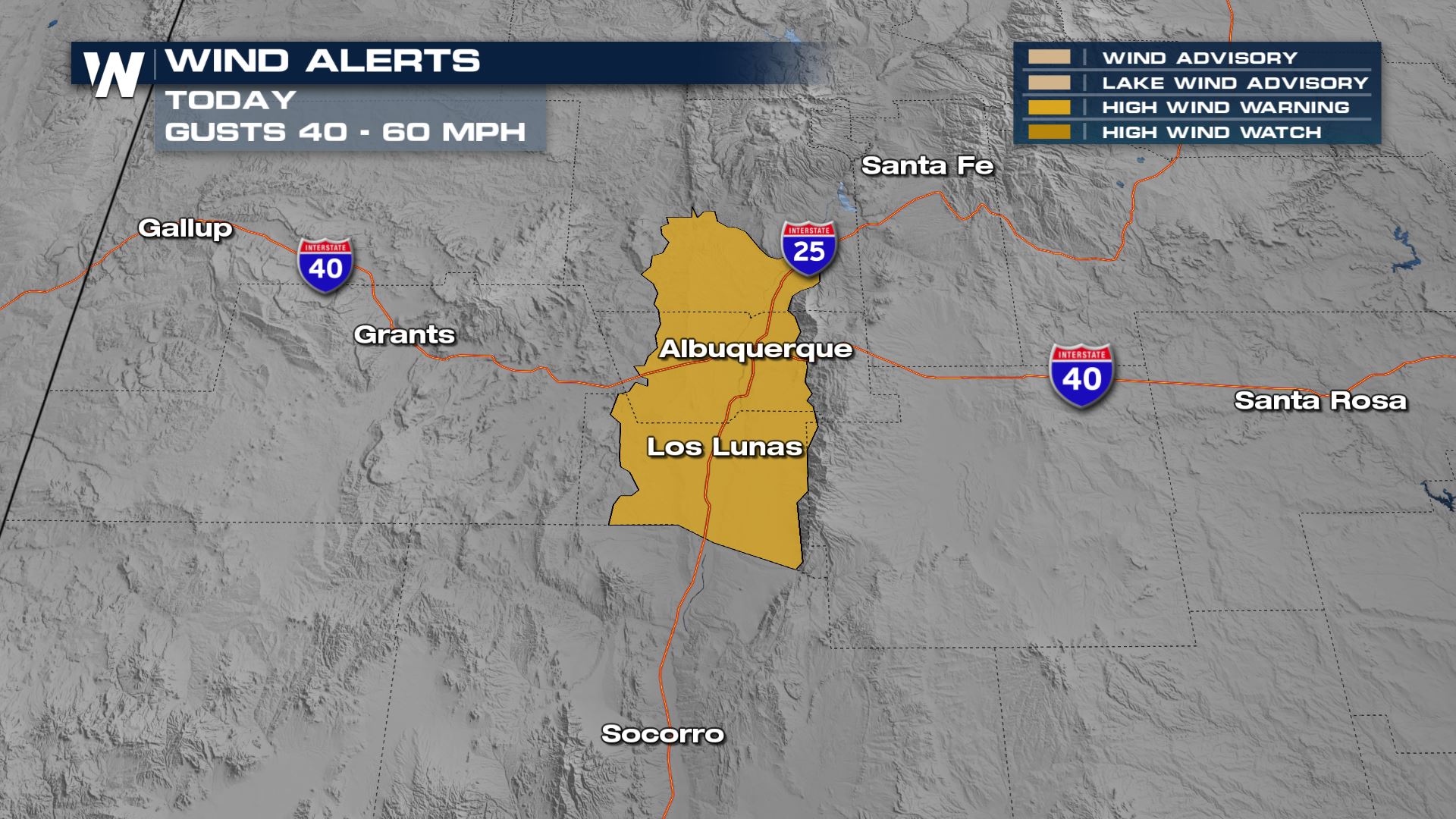 For more on the rain in the Southwest, tune-in to WeatherNation for the Western Regional Forecast at :50 past the hour!