Cyclone Mocha struck Myanmar on May 14 in Sittwe, Myanmar as the equivalent of a CAT 4 hurricane, bringing widespread damaging winds and storm surge. Storm surge was on the order of 10-12 feet! Local news is reported flooded streets and immense wind damage. There are reports of extensive damage and casualties as a result of the storm.
The CAT 4 struck the area of Cox's Bazar, which is one of the world's largest refugee camps, home to over 1 million refugees in Myanmar. According to the U.N. Office for the Coordination of Humanitarian Affairs (OCHA),
"There is no confirmation yet of damage levels in the northern townships of Maungdaw and Buthidaung where more than half of the shelters are either temporary or semi-permanent, placing households at very high risk in case they were not able to reach evacuation centres."
There are failures in the telecommunication systems, leading to the lack of confirmation of casualties and damage extent. Just ahead of landfall the storm contained winds of 175 mph, the equivalent of a CAT 5 storm. It went under a period of rapid intensification on May 14, and is tied for the strongest cyclone on record in the North Indian Ocean basin.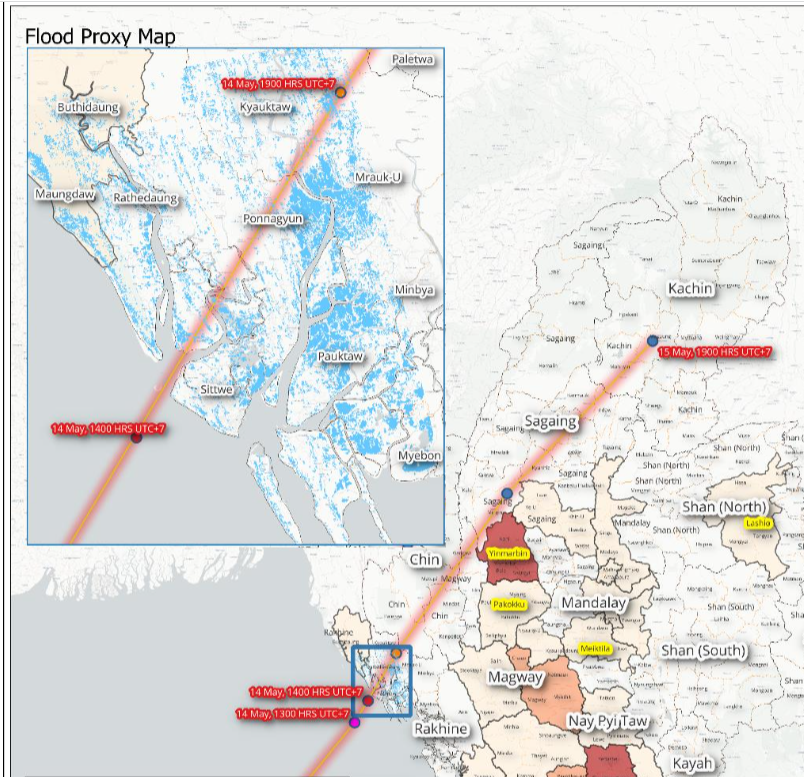 Atlantic Hurricane Season is only 13 days away - stay with WeatherNation as we bring you the most up to date forecast.