Another round of strong and gusty winds is expected across the Southwest today (Friday) into this weekend. While this isn't unusual for this time of year, gusts with this event could be strong enough to down trees, power lines, or topple over high profile vehicles. Offshore winds in the Southern California region could also briefly lead to dry enough conditions for critical fire danger. https://twitter.com/NWSSacramento/status/1364790807690010625 Winds began to ramp up in Northern California on Tuesday, including over the Northern Sierra where a gust reached 100 miles per hour in the Alpine Meadows area west of Lake Tahoe. Since these winds have been in an offshore direction, it is also leading to above average temperatures, nearing 80° F in some California cities. https://twitter.com/NWSLosAngeles/status/1365011878129246211 https://twitter.com/NWSSanDiego/status/1365087543054659586 Wind alerts have now been extended into this weekend in southern California, mainly in the valleys and mountains.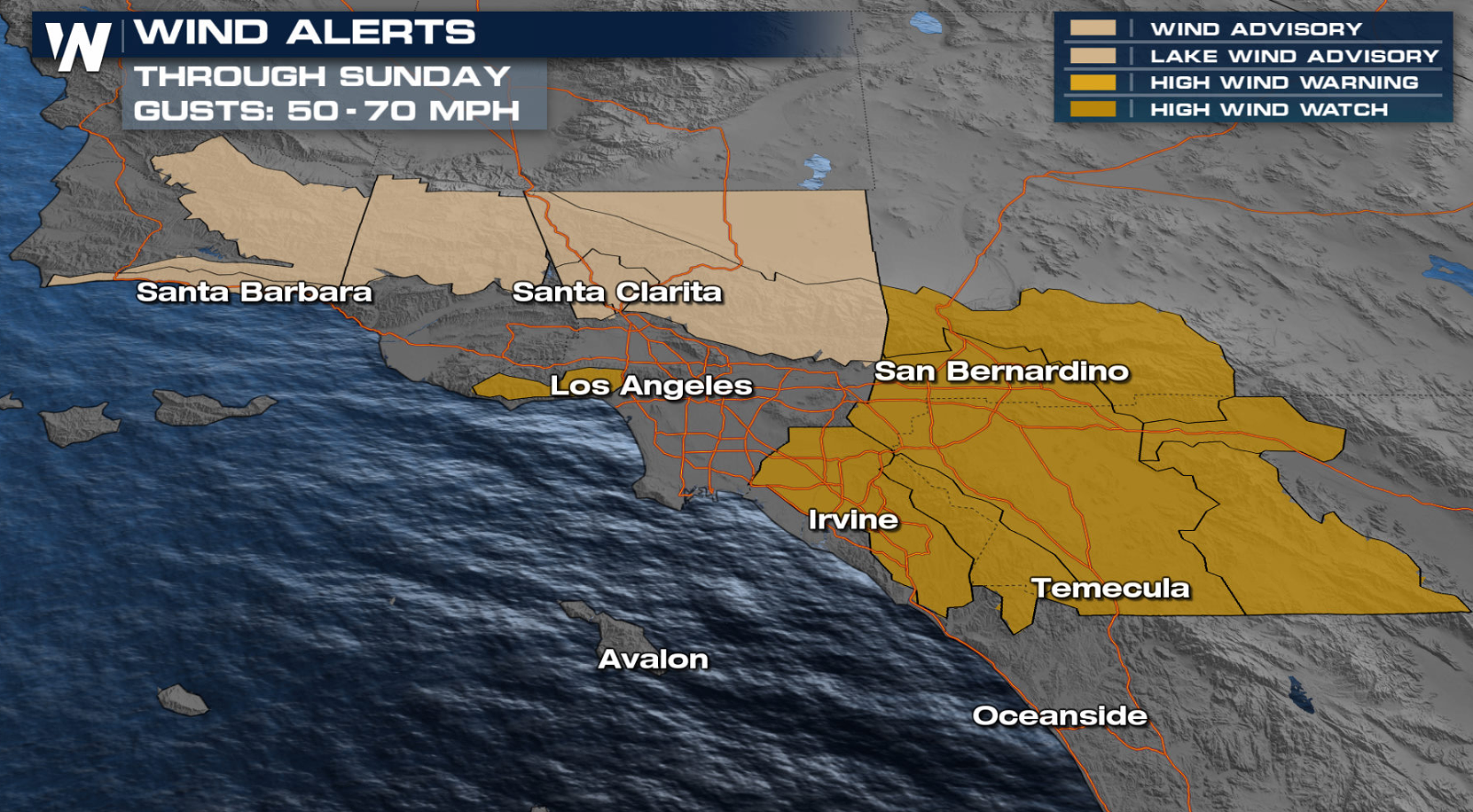 Some of the strongest gusts are expected in the mountains and foothills surrounding Los Angeles. Peak gusts to 80 mph could down trees and powerlines, highlighted by the graphic below produced by the National Weather Service in Los Angeles.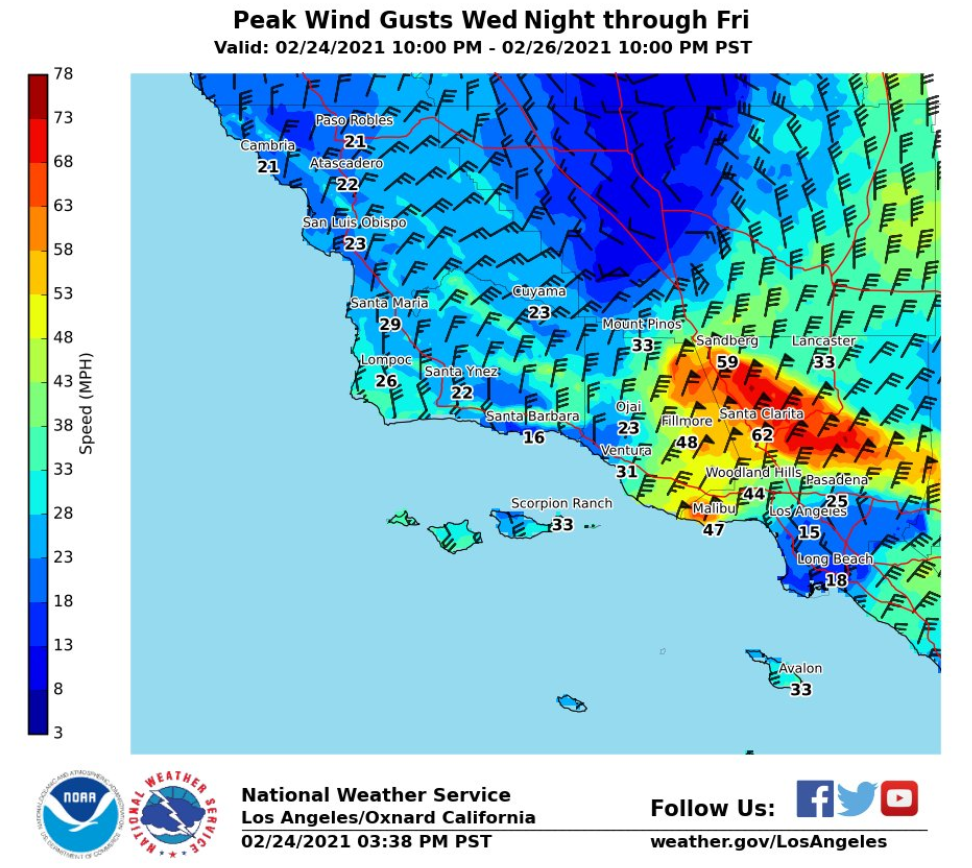 Santa Ana wind events often form from high pressure building over the Great Basin, but this event will be spurred by the strong winds wrapping around a strong upper-level trough digging quickly through the Southwest. https://www.youtube.com/watch?v=m2KmX5Vj2Jc Blowing dust and reduced visibility will be possible at times in the deserts. Motorists in all regions should exercise caution while driving in strong winds, especially in lighter, high profile vehicles. https://twitter.com/NWSSanDiego/status/1365143670811291660 Winds may peak again across a wider area of southern California Saturday night into Sunday as the Santa Ana winds continue. https://twitter.com/NWSPhoenix/status/1365118089017233408 WeatherNation will keep you posted on-air and online with the latest updates on the strong winds in the Southwest.