The storm system that brought numerous tornadoes to the Southeast on Thursday will bring severe storm potential to portions of the Northeast on Friday.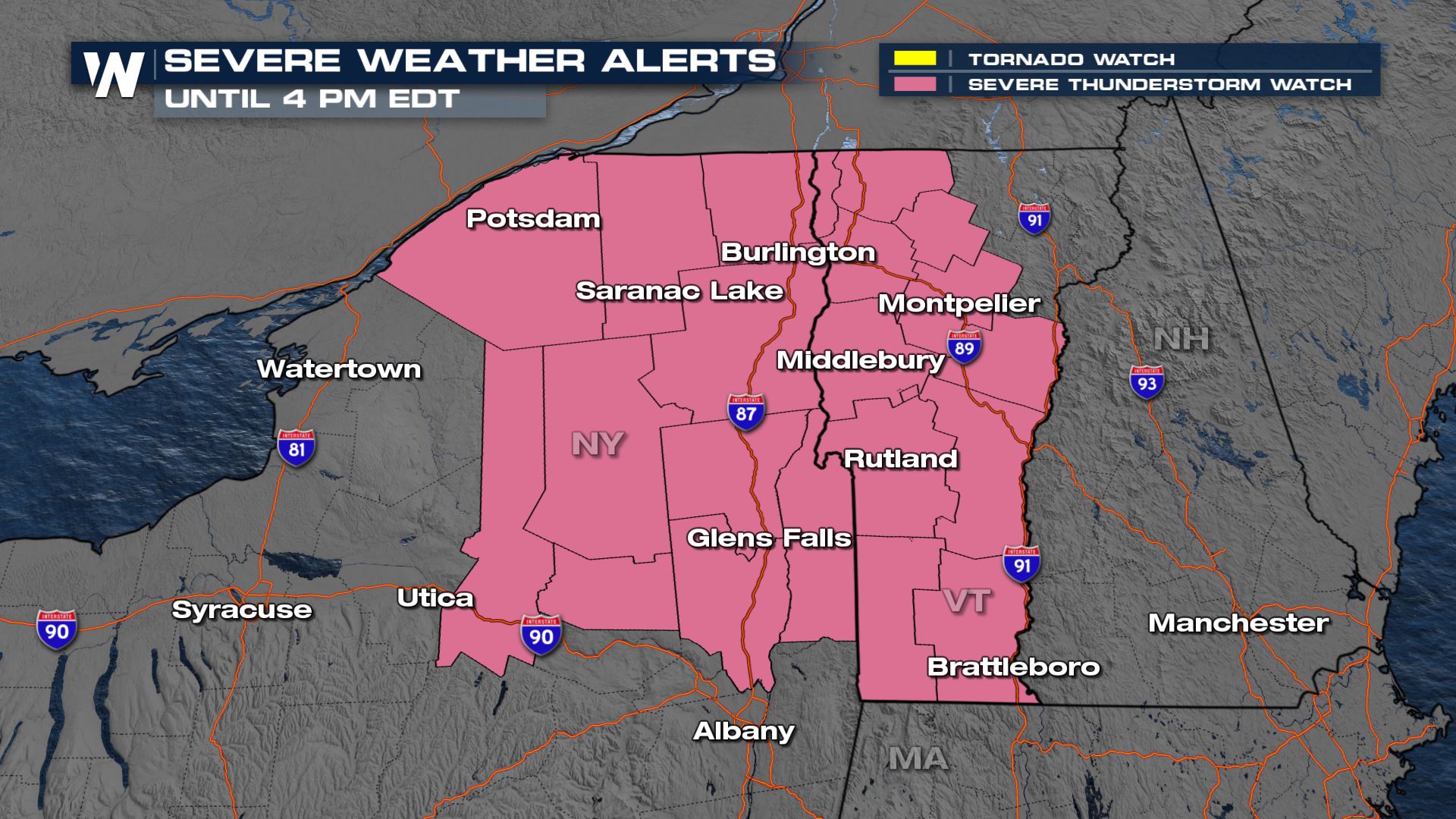 A severe thunderstorm watch is in effect through the afternoon for portions of New York and Vermont. Be sure to check our live stream or broadcast for the latest on this developing situation.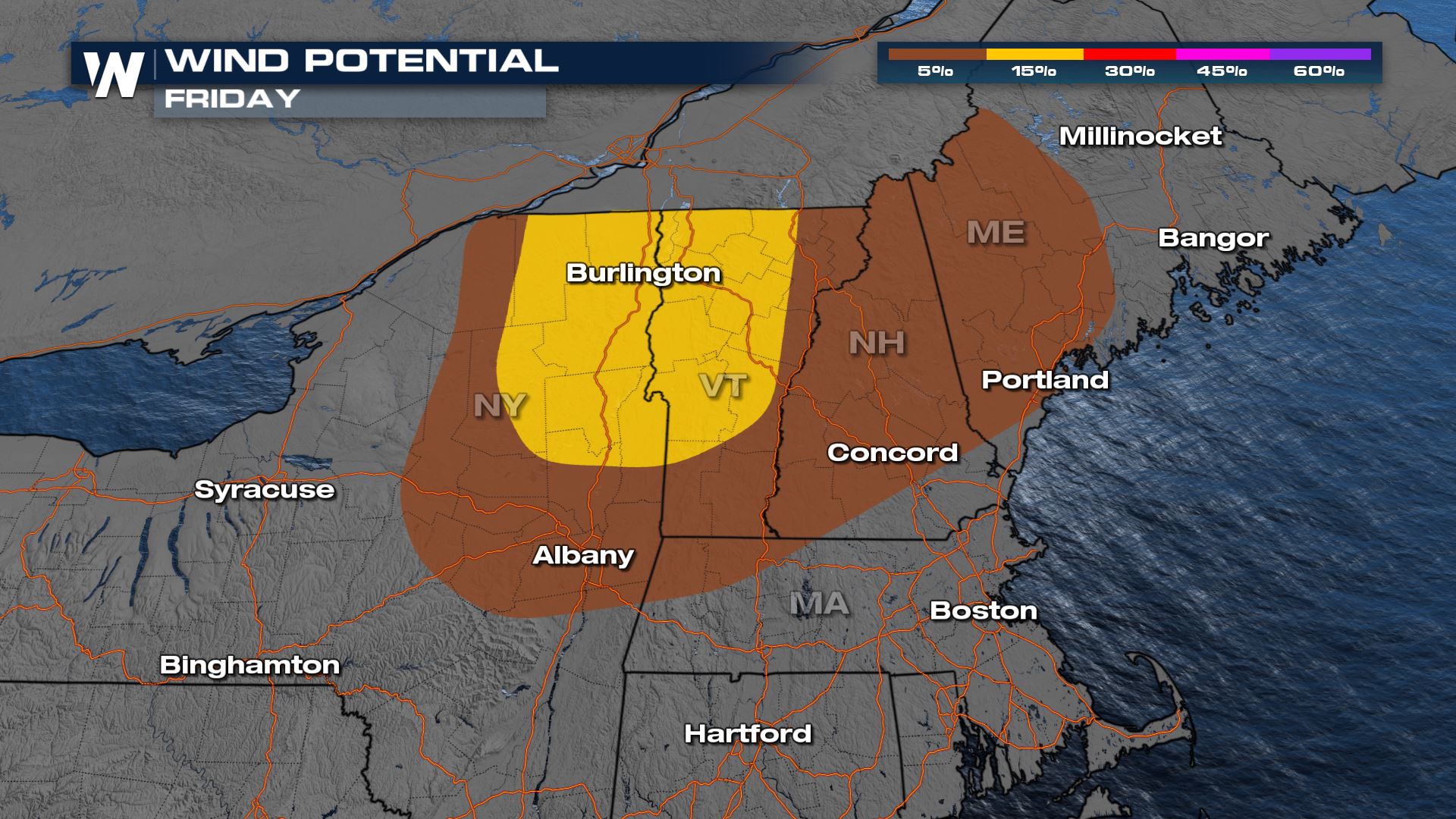 Damaging winds are the primary threat from stronger thunderstorms but an isolated tornado can't be ruled out.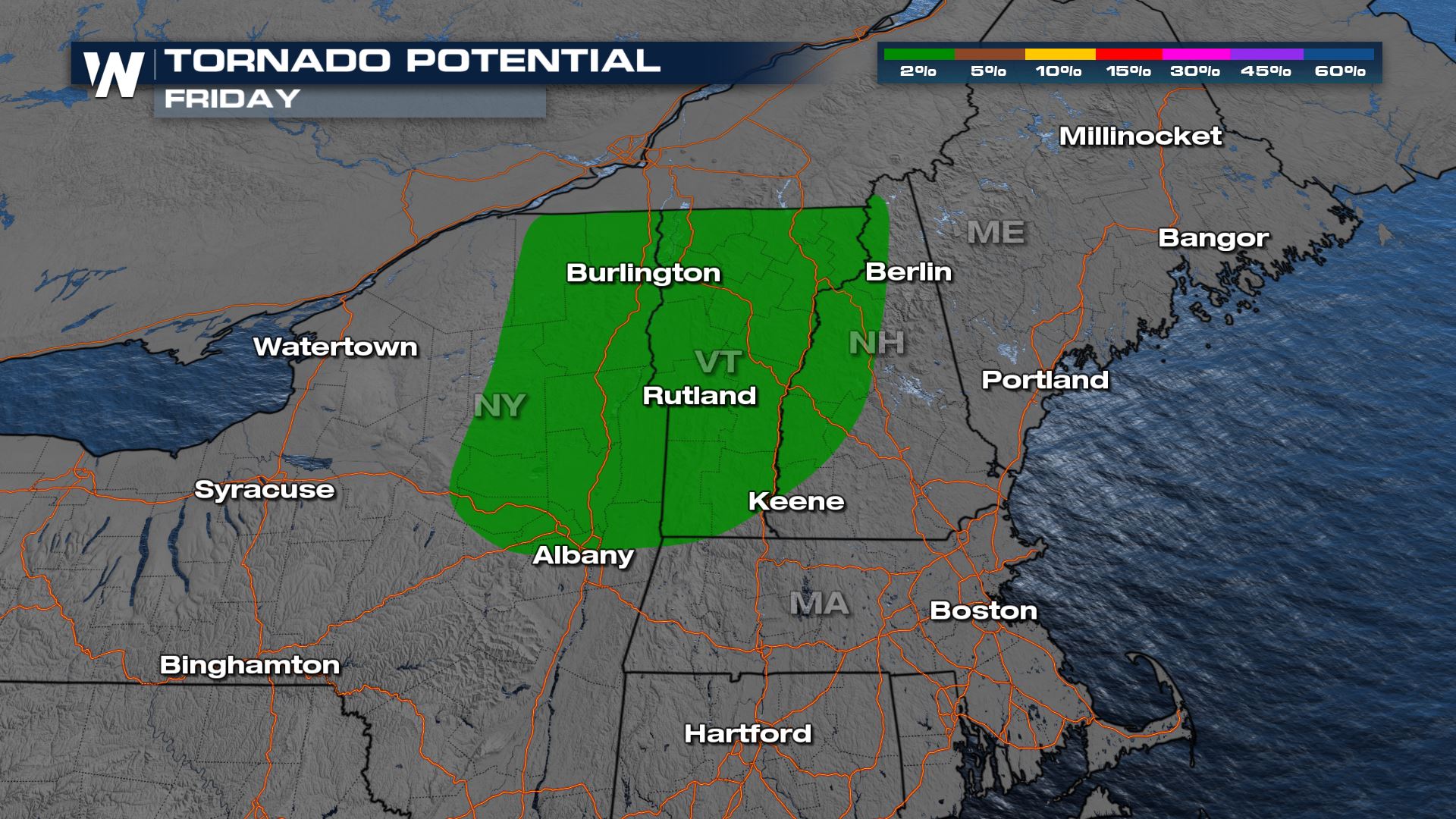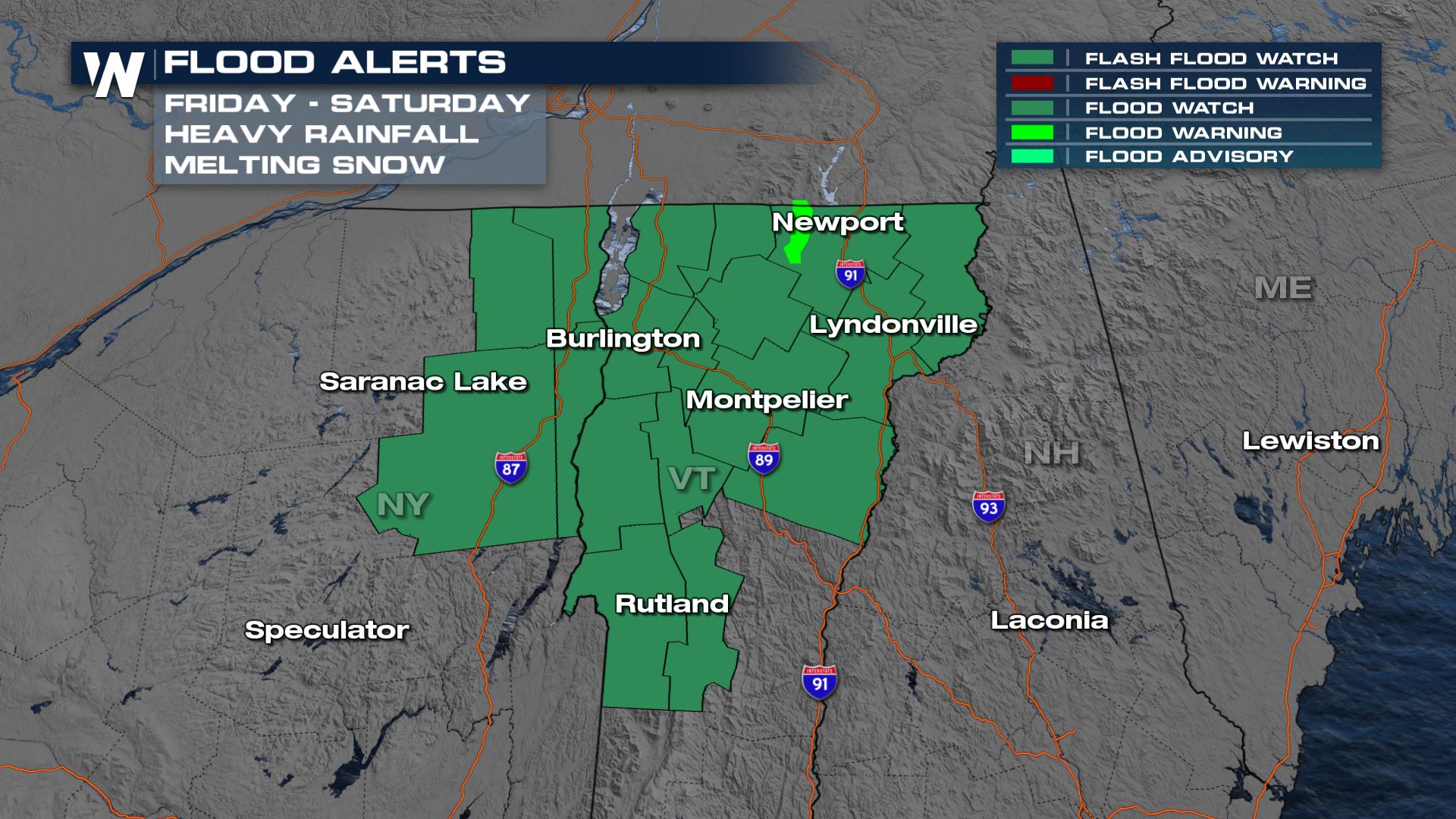 Flooding is the other concern as heavy downpours move over snowpack. Rapid melting could lead to flooding in creeks, streams, and drainage areas.
Forecast
Lines of strong thunderstorms have already moved over the Great Lakes, but additional strong thunderstorms will move east with energy from the front through the afternoon.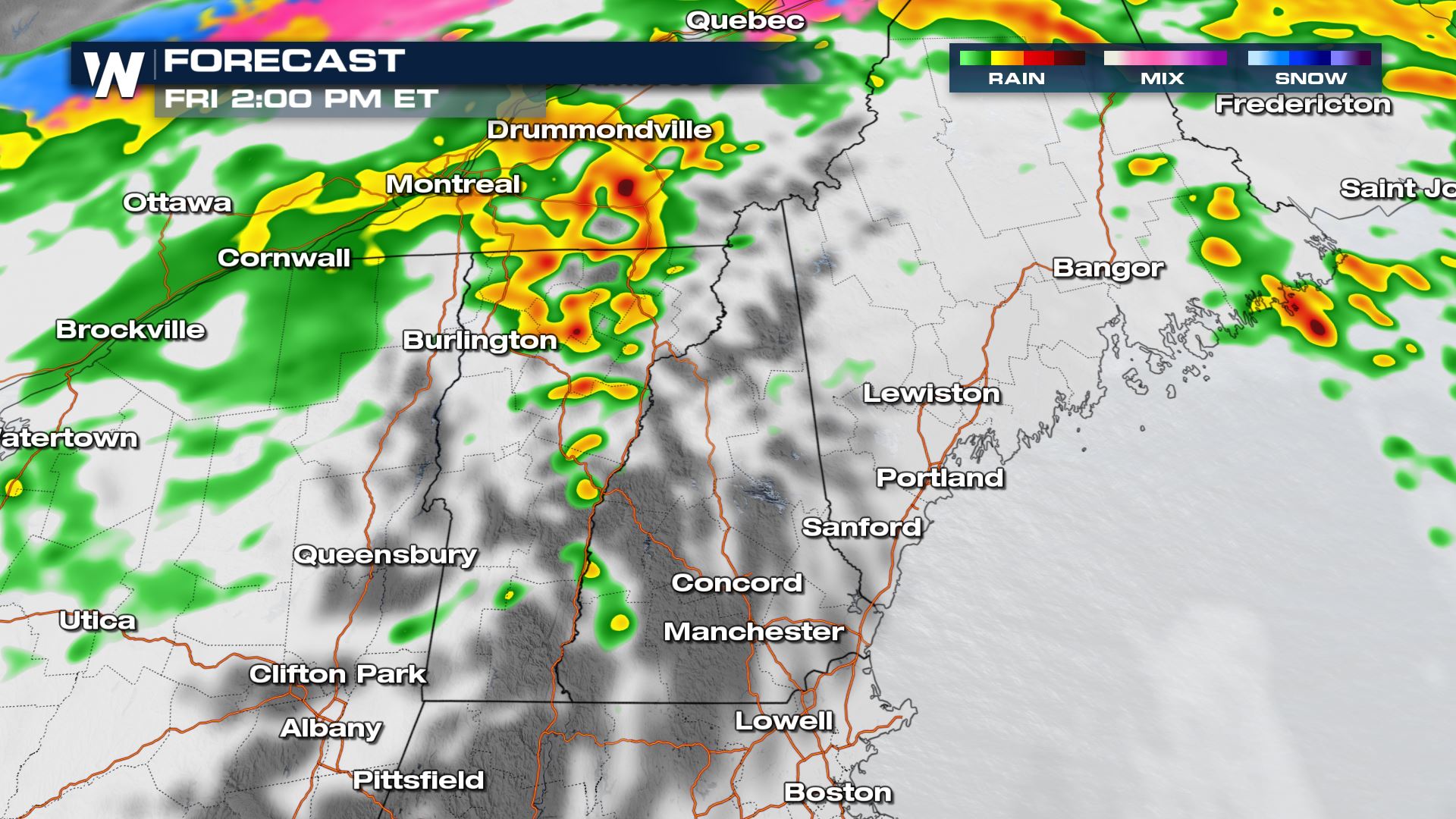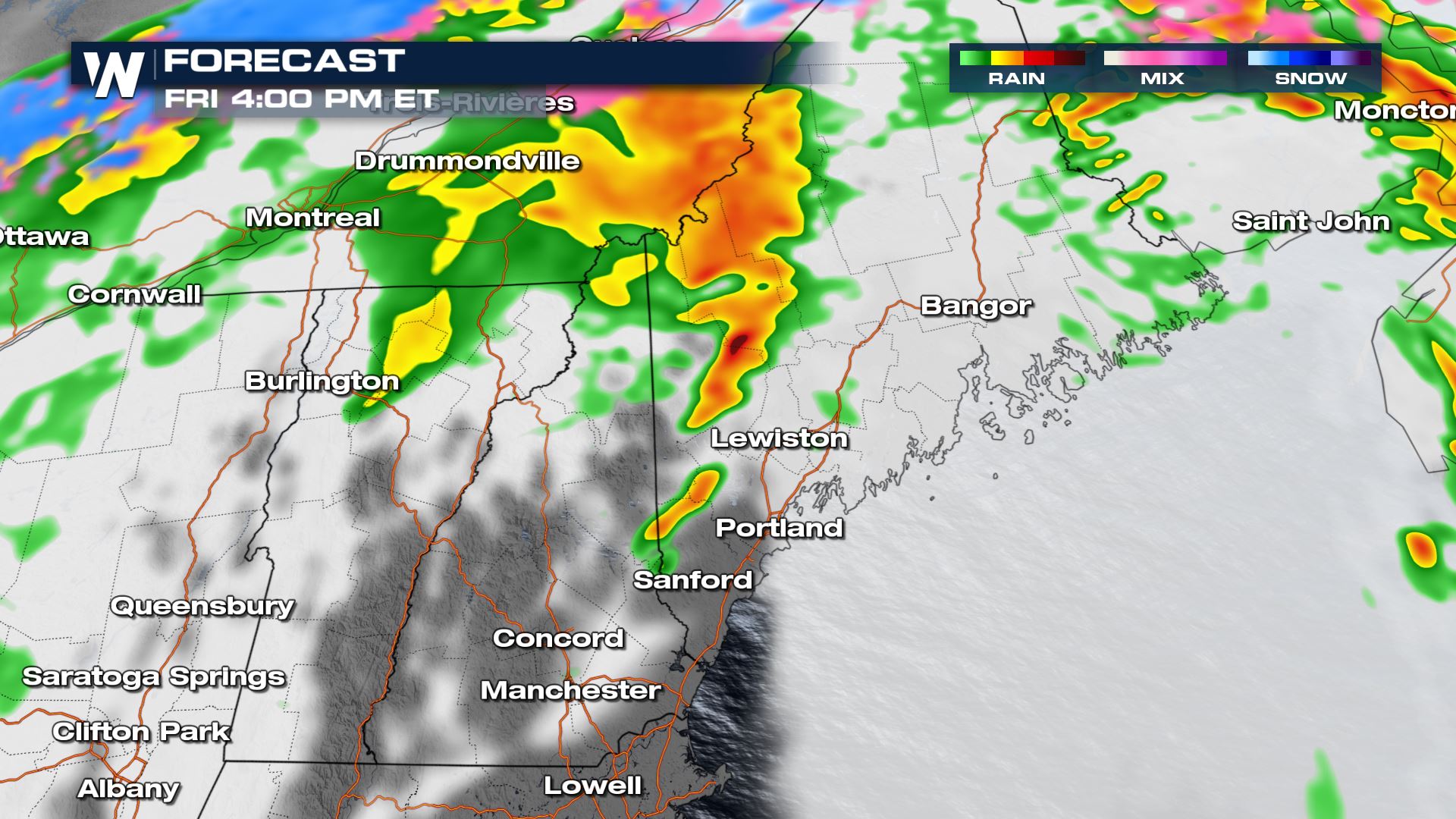 Eventually as storms move east out of Maine, cold air wrapping around the backside of the low will bring a chance for a few more showers, with some snow or sleet mixing in, especially for higher elevation locations.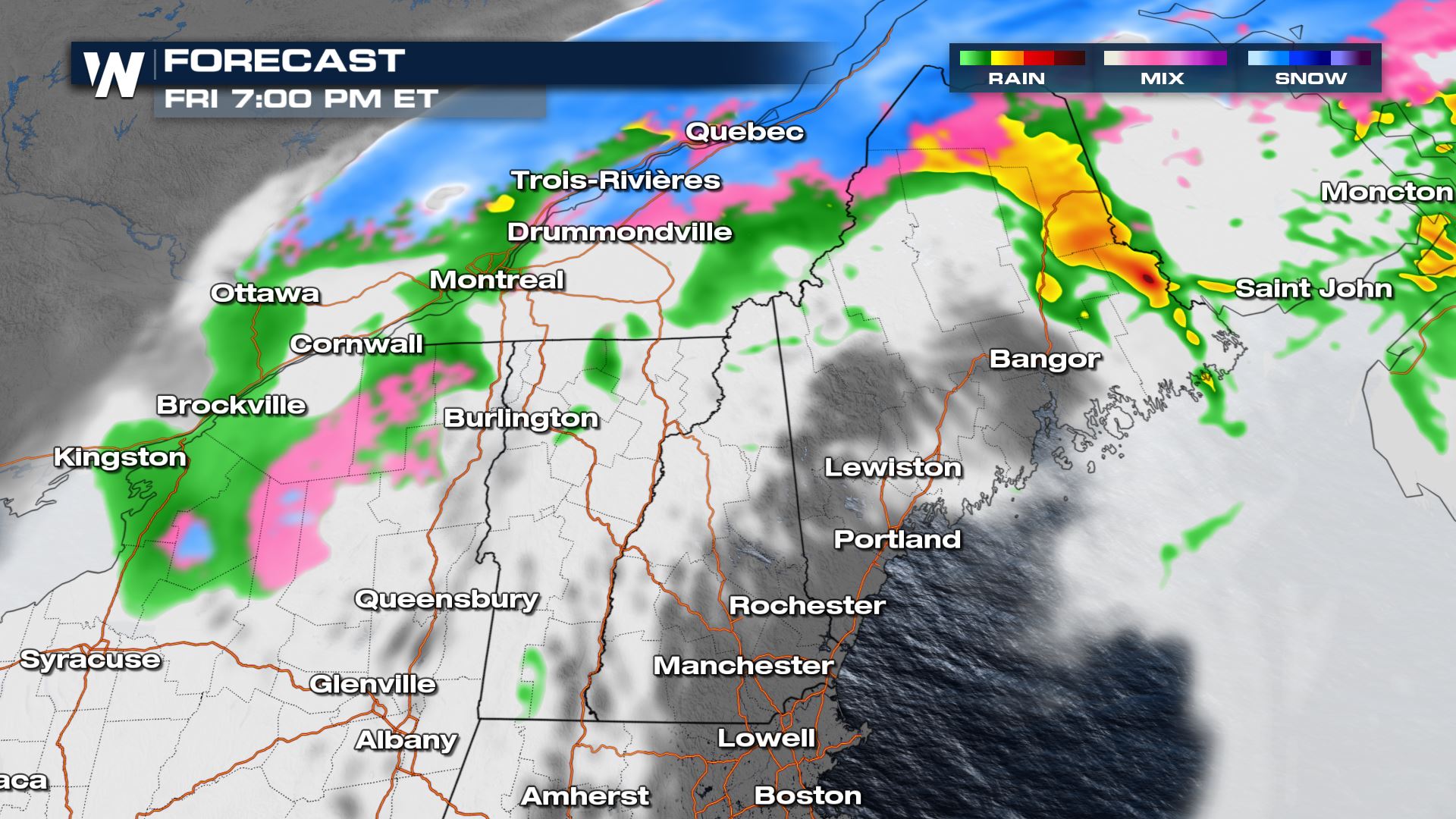 Stay up to date with the latest warnings and advisories on our live streams and broadcasts, as well as on social media.