It is that time of year when wildfires are anticipated for parts of the west; however, it doesn't make dealing with these raging wildfires any easier for the firefighters fighting them or the residents it directly effects.  Contrary to popular belief, these wildfires don't just threaten national parks. Their erratic behavior due to seasonal dry winds and very warm temps can yield a catastrophe if firefighters are not able to gain control quickly. Unfortunately, this seems to be the case with the Ferguson fire that is raging near Yosemite National Park. The Ferguson fire began last Friday and is currently burning in the Sierra National Forest. There are nearly 1,500 personnel helping to mitigate the fire that is a mere 5% contained. Approximately 17,319 acres have already been burned and with a rise in temperatures over the next few days this will likely add insult to injury.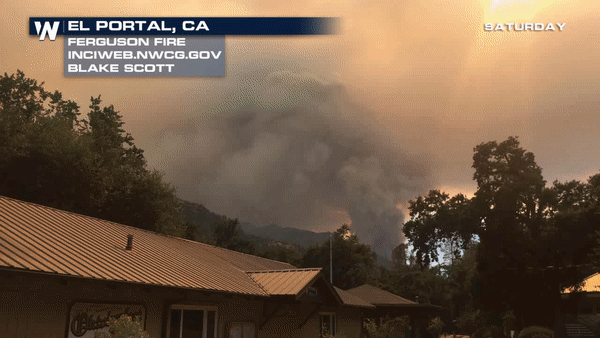 Part of the challenge with this area of the Sierras is the steep and somewhat inaccessible terrain. Mandatory evacuations remain in effect for Incline Road from Clearing House to the last BLM campground; Incline Road from Clearing House to the Foresta Bridge, Jerseydale/ Mariposa Pines, Cedar Lodge/ Indian Flat Campground, Savage's Trading Post, and Sweetwater Ridge. As of late Monday, a pre-evacuation advisory has been issued for Yosemite West, Lushmeadows Community, Ponderosa Basin Community, Triangle Road from Jerseydale Road to Highway 49 South including all side roads, Darrah Road from Triangle to Sherrod Road, the east side of Highway 49 South from Darrah Road to Harris Road (including Boyer Road, Woodland Area, Wass Road, and Tip Top Road), National Park Service El Portal Complex, Rancheria Flat Government Housing, El Portal Trailer Court, and Old El Portal. Highway 140 is closed from 1.9 miles east of Midpines to the Cedar Lodge area. Motorists are advised to find an alternate route. The closure of Highway 140 at Mariposa continues to close the western entrance to Yosemite National Park. Power lines that provide electric service to the Yosemite Valley were re-energized Tuesday restoring some service east of the fire including Yosemite National Park. Timelapse video below shows a plume of billowing smoke on Saturday nearly 24 hours after the fire began.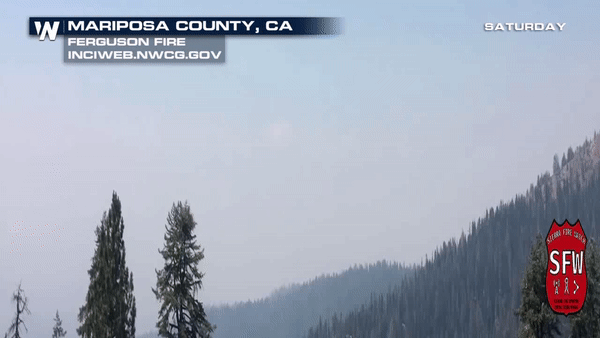 Tourists are still being allowed into Yosemite Nat'l Park even though the fire is growing closer but those who plan to frequent the park in the coming days should be prepare for thick smoke (especially with those with sensitive respiratory issues) and low visibility in higher elevations.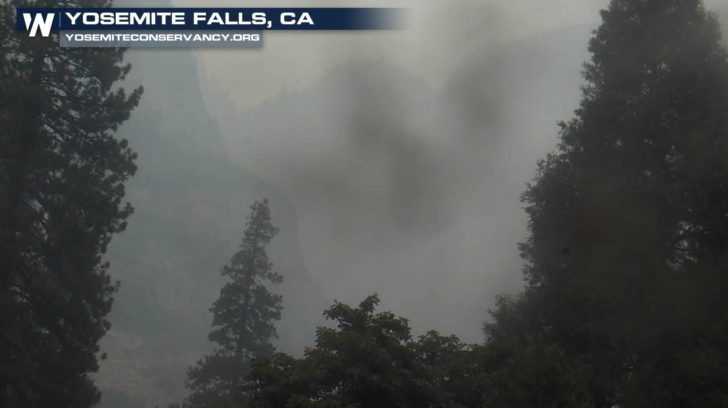 Unfortunately, one firefighter lost his life fighting this blaze. This is still a developing story. WeatherNation will keep updating this page as more information becomes available. - Meteorologist Merry Matthews - Meteorologist Joe Astolfi