Significant and dangerous flash flooding is ongoing in California with numerous cities under flash flood warnings. If you are told to evacuate, leave! The water is dangerous and destroying communities through central California.
A flood watch has been issued for much of the Central Valley through northern California to account for such heavy rainfall and flooding from rain and melting snowfall. The flood risk is dialed back this weekend, but additional heavy rain will prolong the effects of flooding in California.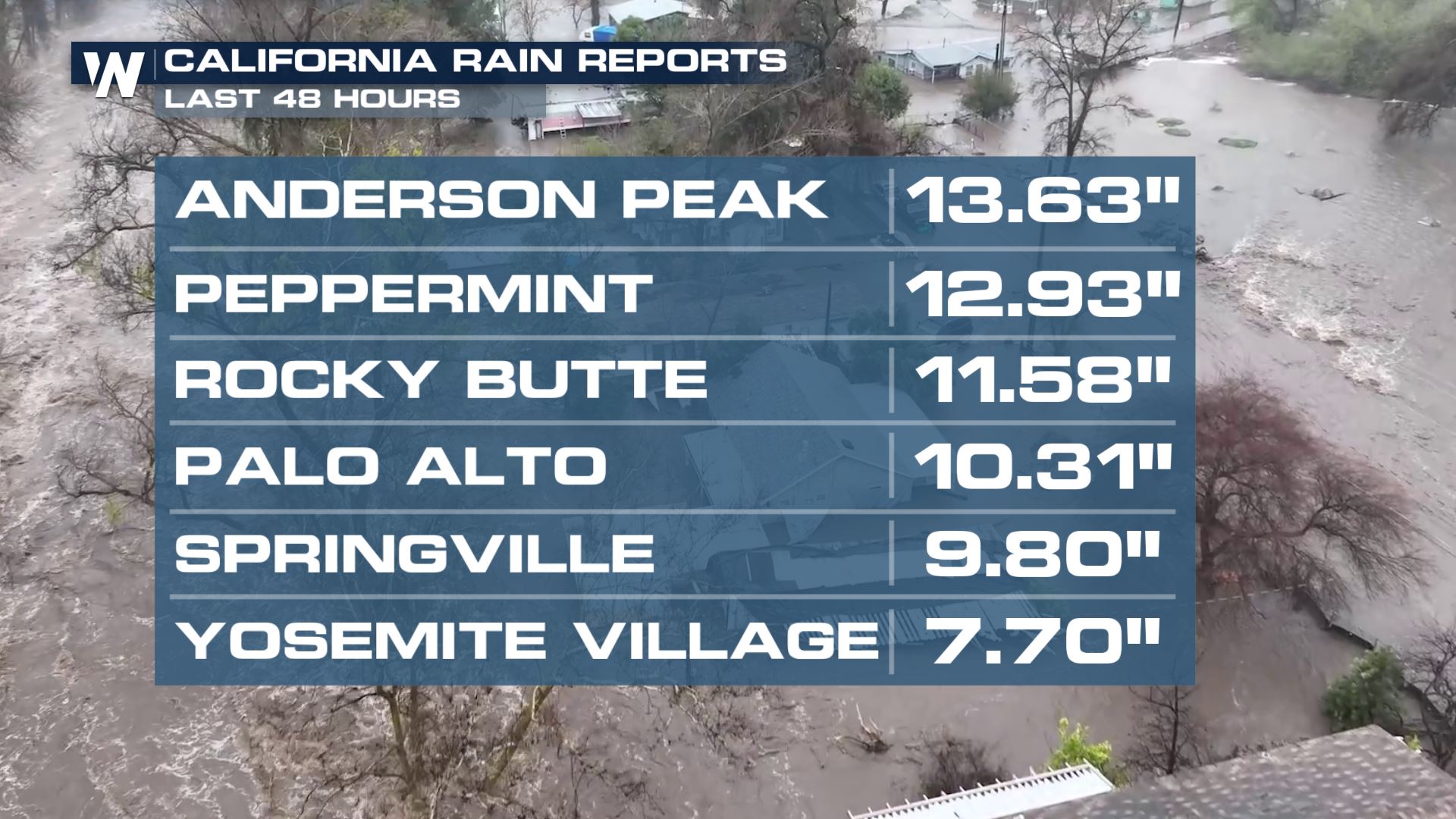 In addition, a tremendous amount of snow has hit California's high country within the last month, so much that it trapped some residents in their neighborhoods. The Central Sierra Snow Lab (in operation since 1946) has recorded its 5th snowiest winter ever on record with over 50 FEET of snowfall in 2023. More snow is expected through this weekend through snow levels will be much higher with this system, climbing to nearly 8,000 feet at times. While snow will continue to be an issue in higher elevations, heavy rainfall on top of a hefty snowpack will create widespread flooding issues and high-running rivers, creeks, and streams. With melting snow flowing into already swollen rivers and creeks, additional rises in water level are possible even AFTER the rain ends.
Forecast indications are for another Trace to 4" of rain through the foothills, even for elevations over 6,000' that have plenty of snow on the ground. Most of this will fall in the San Joaquin watershed, which will be extremely susceptible to flooding as a result. Any additional rain on top of the flooded ground will result in continued flooding. As we head into Sunday, the heavy rain will be found over the northern part of the state.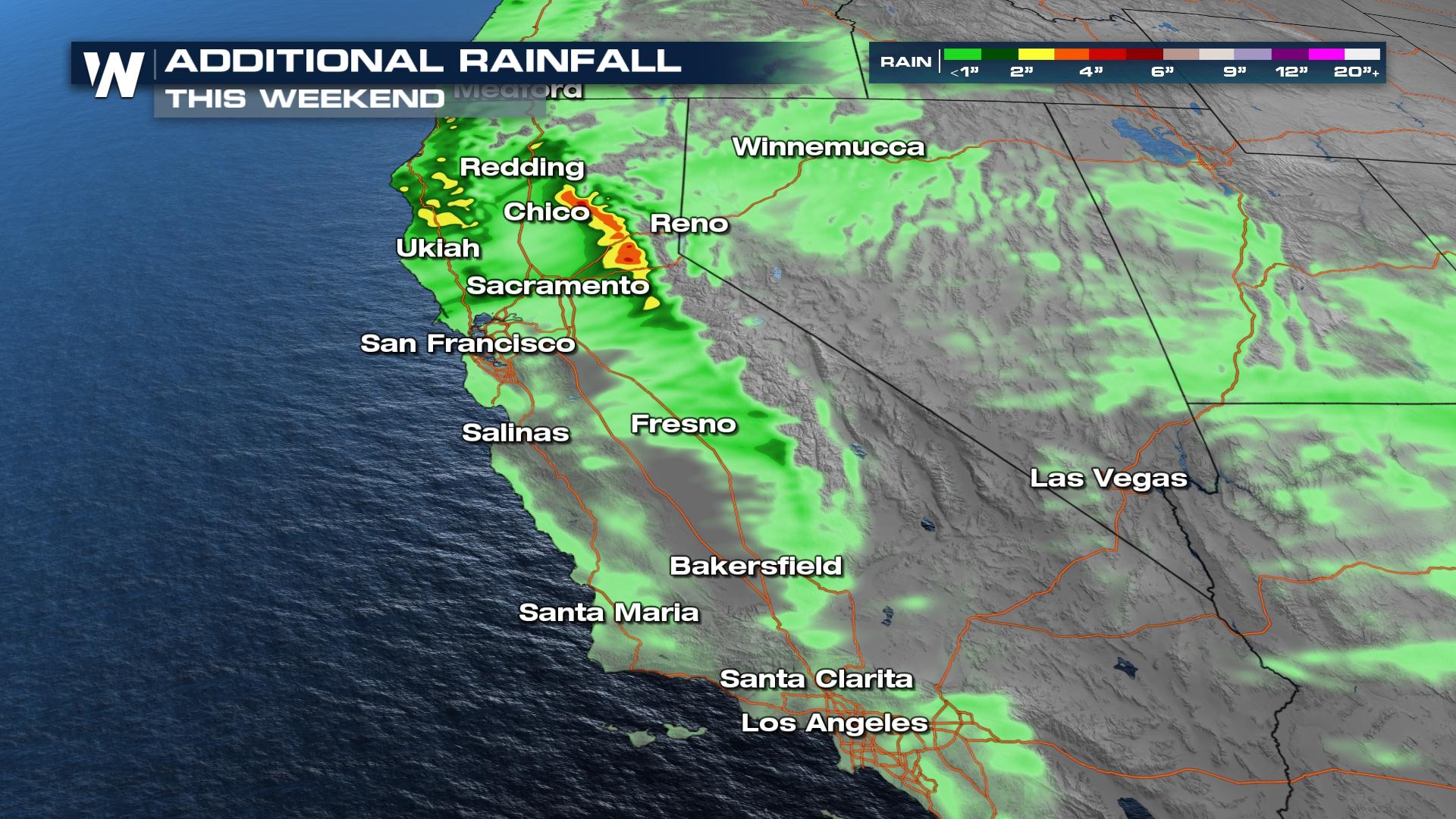 Snow levels will drop to 4,000-6,000 feet Saturday, down from 8000 feet on Friday. Winter storm warnings are in effect for the spine of the Sierra as we will see heavy snowfall over 7,000 feet, with some spots picking up another 3-4 feet of snow! Blowing snow and combo of rain/snow will make for difficult travel.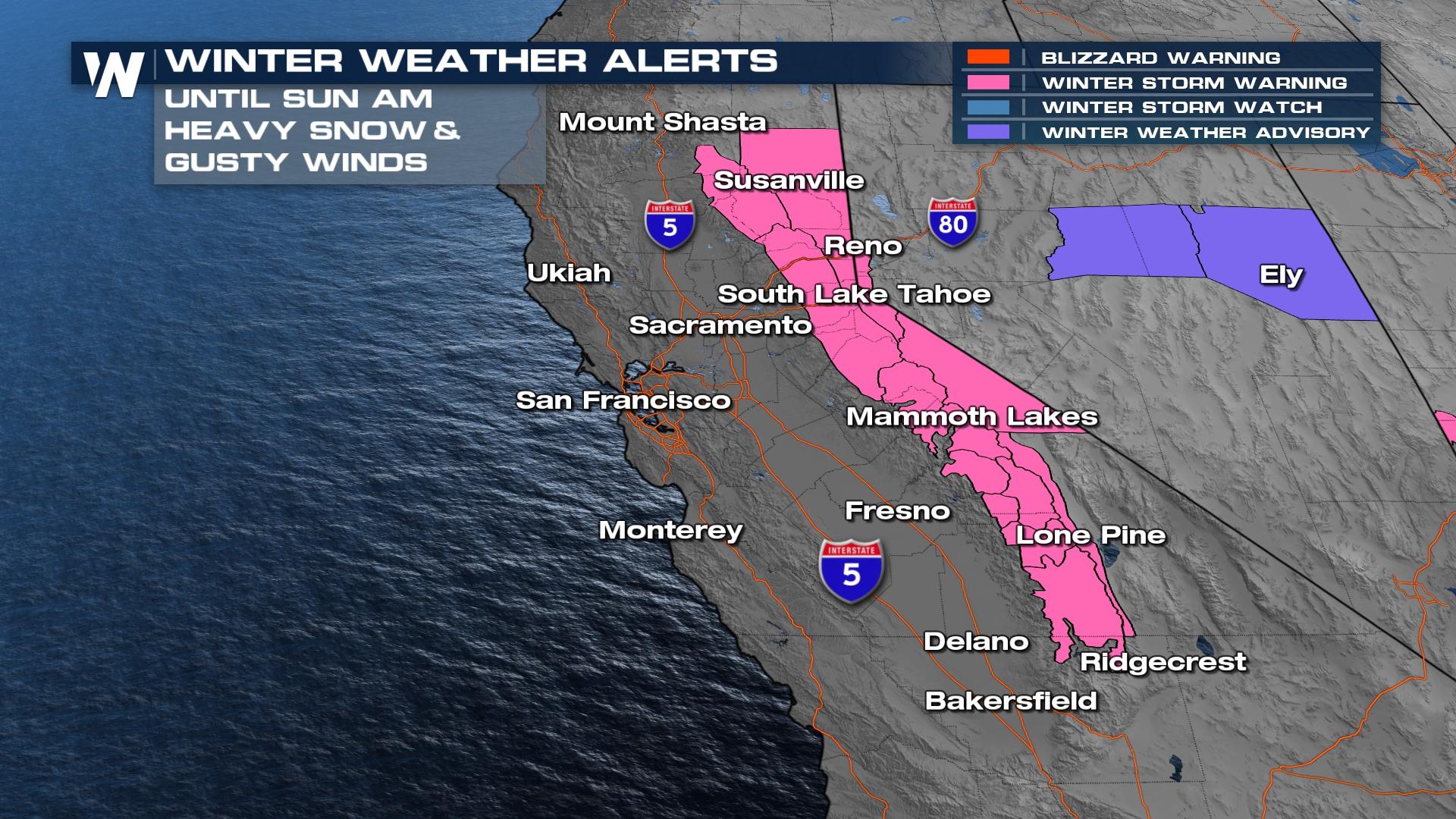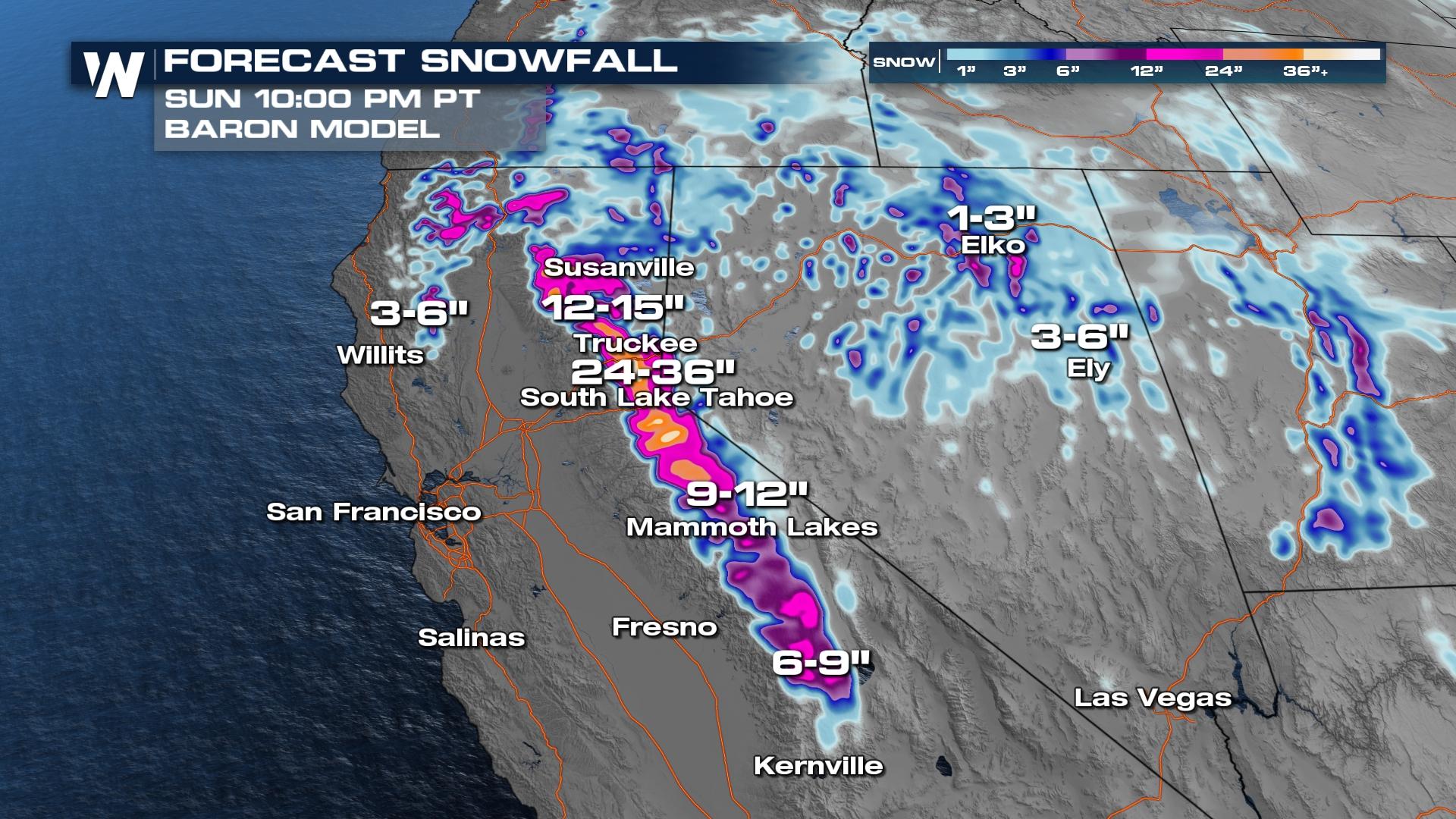 Stay tuned to Weather Nation as we continue to track this storm. Your Southwest regional forecast is always on at :50 past the hour on WeatherNation!