A strong ridge of high pressure building out of the Pacific will lead to dangerous heat today for parts of California and Oregon this afternoon. These temperatures could be hot enough to create heat related illnesses if you don't protect yourself.  Here is the very latest on the heat!
Heat Alerts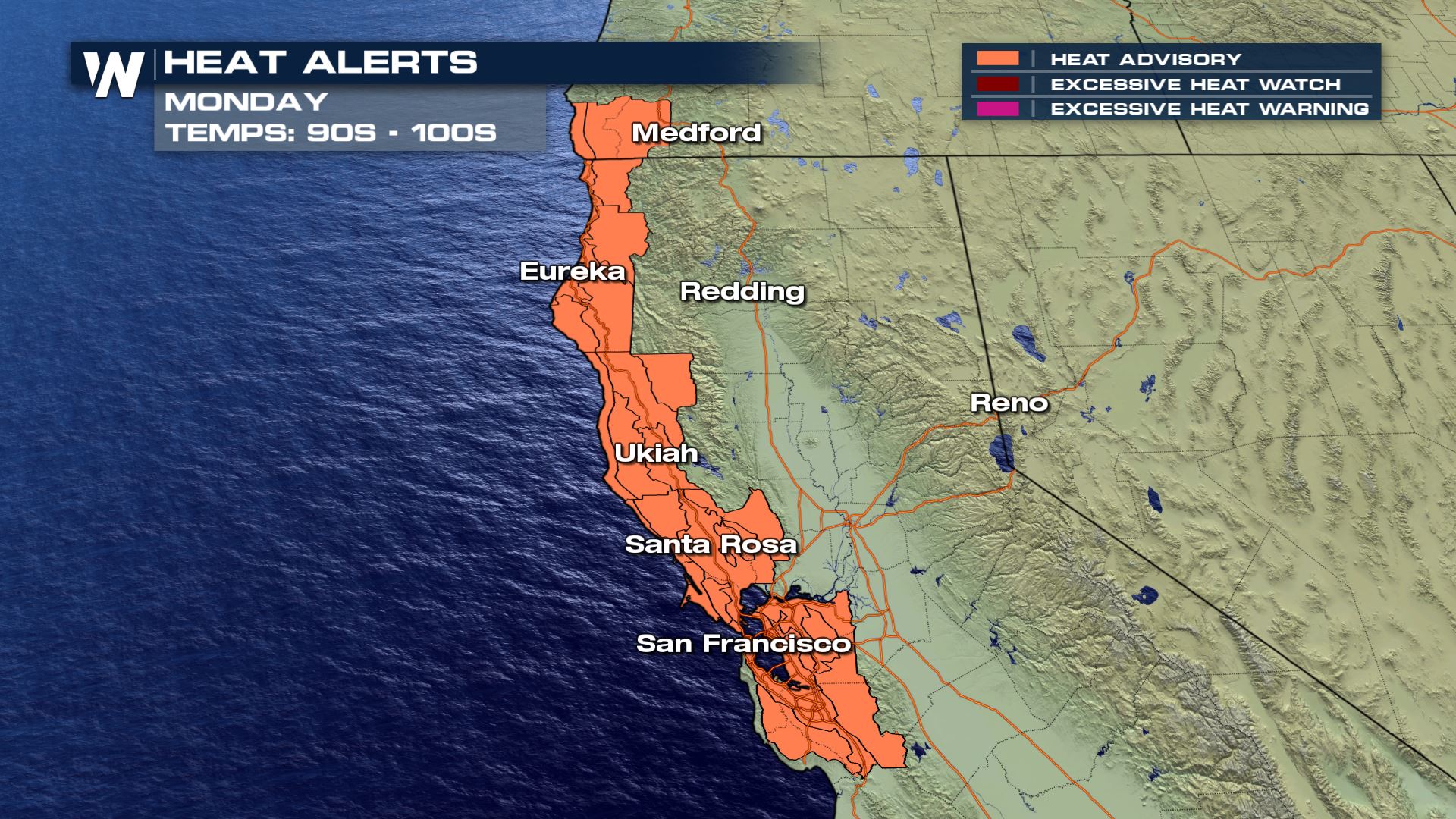 Heat alerts are in place from southwest Oregon down along the Pacific coast of California.  Cities like Eureka and San Francisco are under alert for Monday afternoon.
High Temperature Forecast (Monday)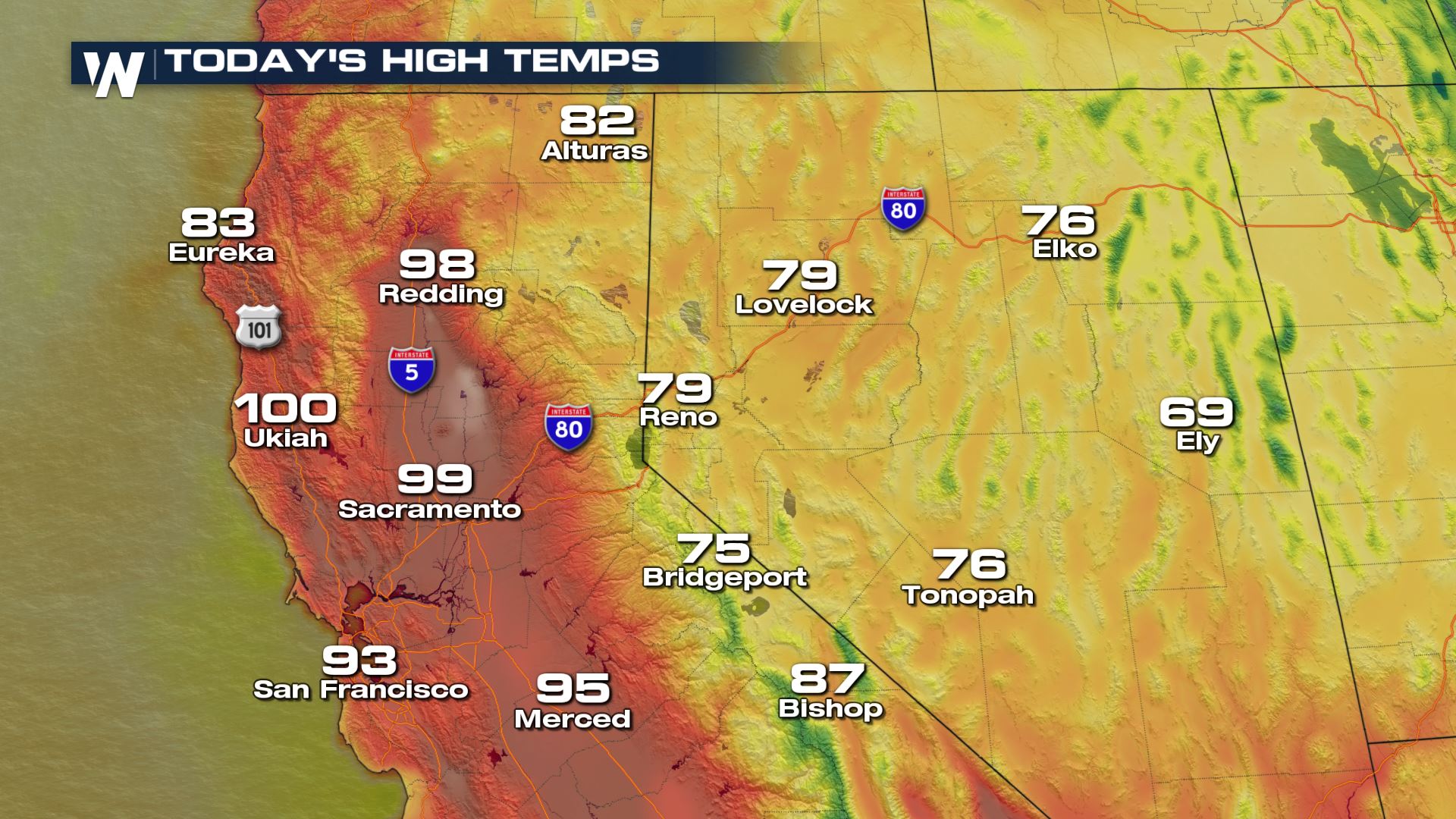 Here is a look at today's high temperature forecast.  Clearly there is a big warm-up on the way for California. Highs could be near 100° for Redding and Sacramento. Additional Heat Advisories are in effect into Thursday evening for the potential of temperatures nearing or breaking 100 degrees in southern California.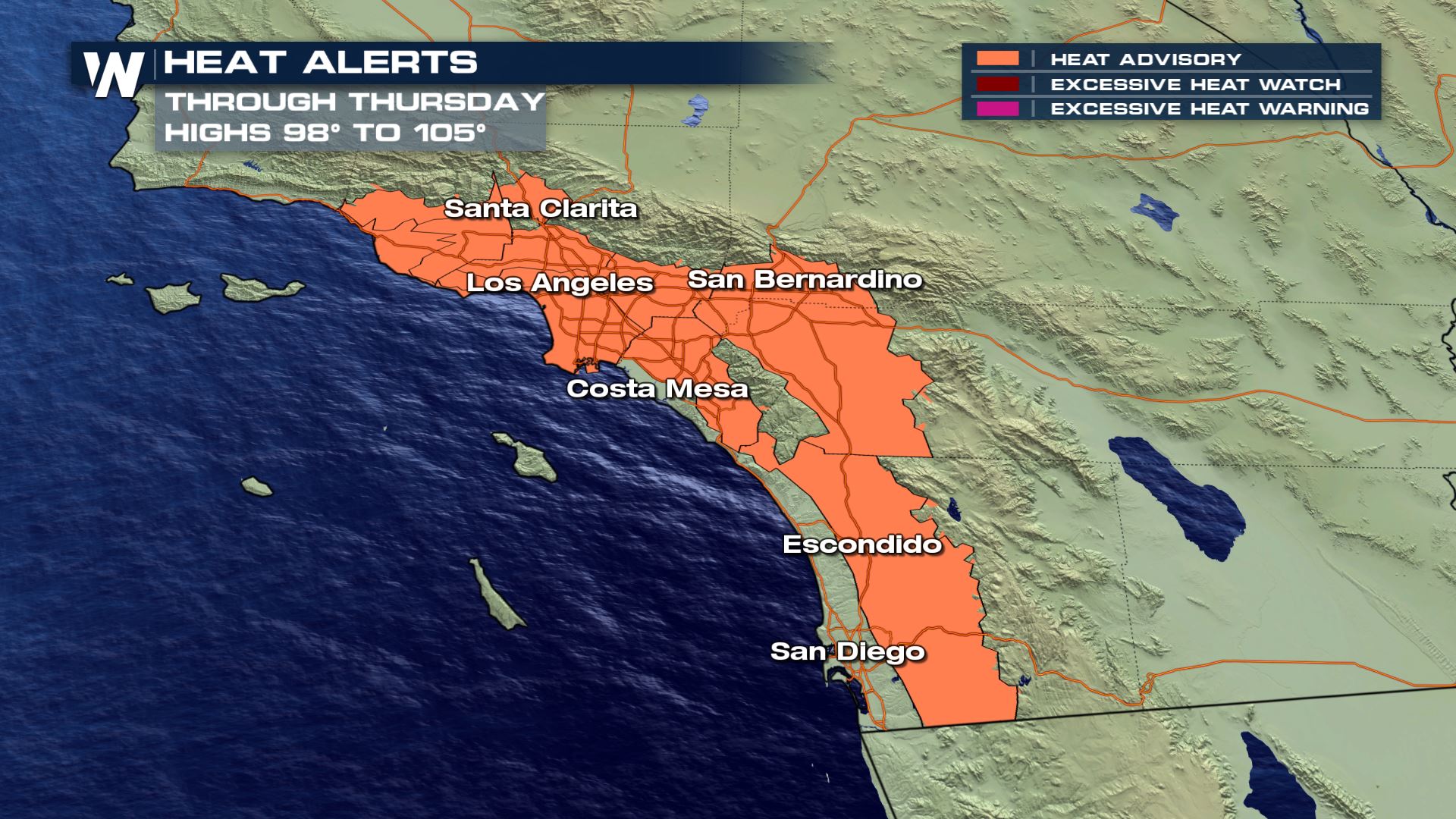 Wednesday is going to be the hottest day Los Angeles sees this week but it'll still be well above average for the entire I-5 corridor throughout the state.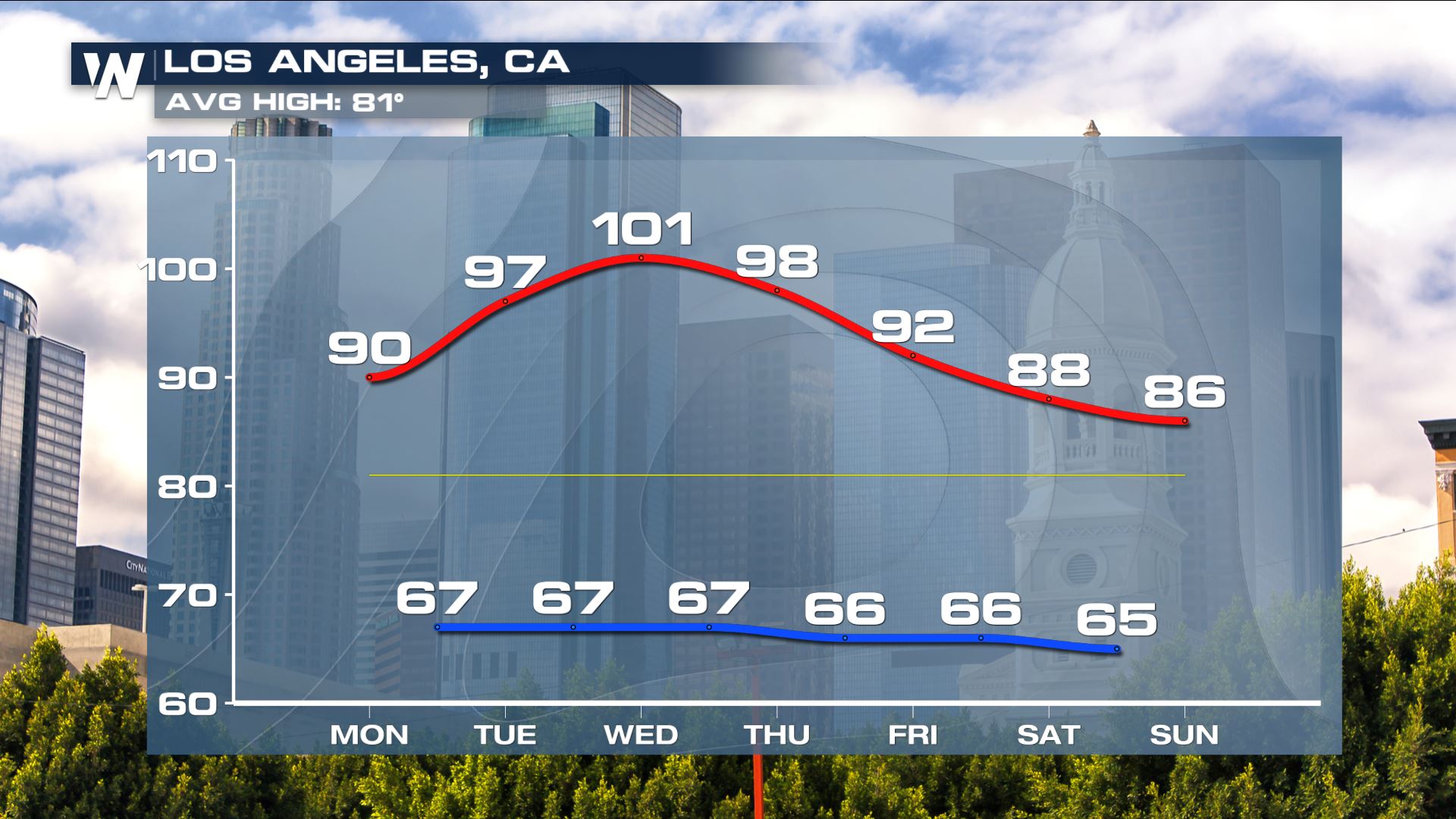 Heat Safety Tips
Always a good reminder to take care of yourself during dangerous heat. Here are some safety tips for today's hot forecast.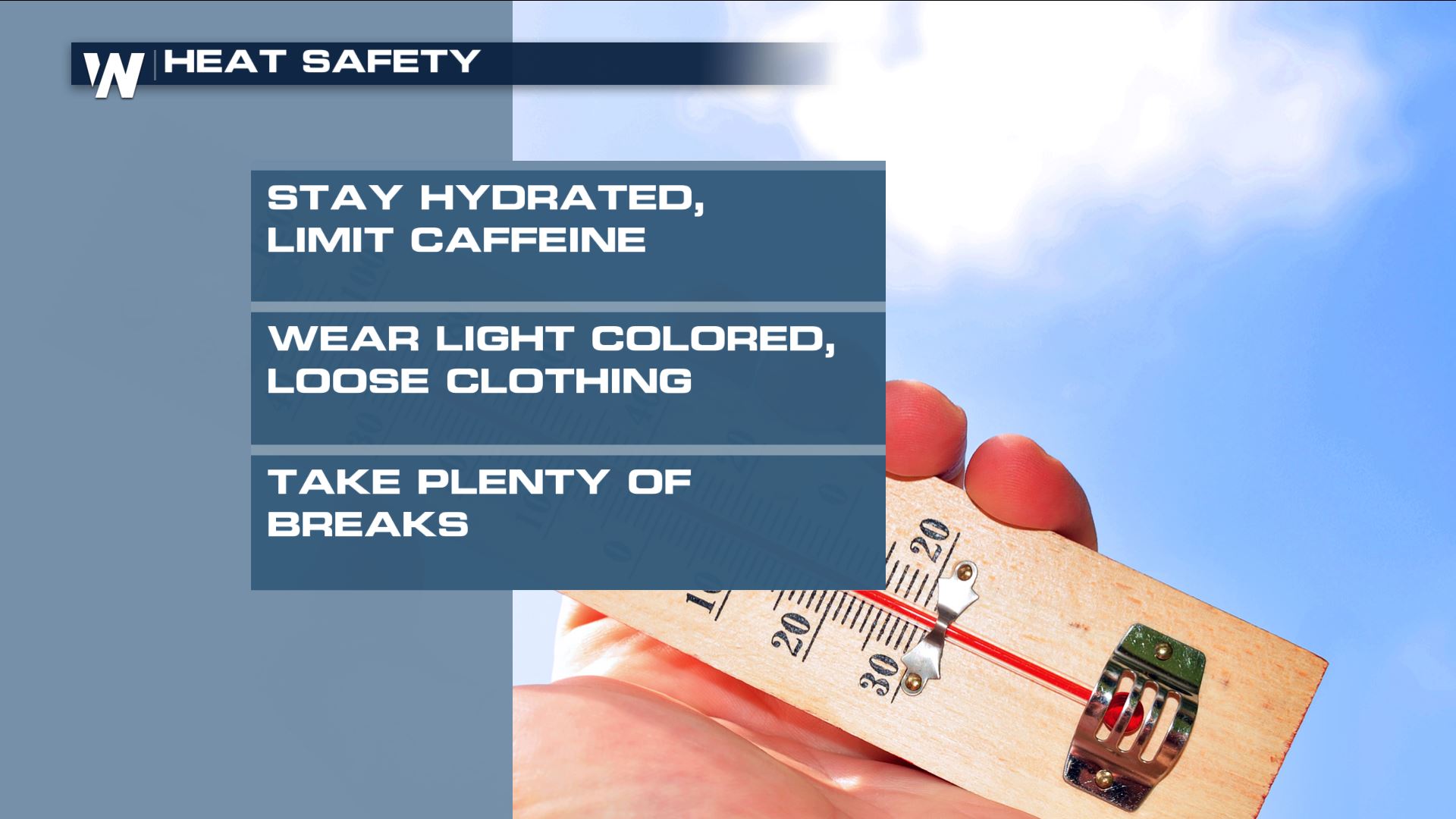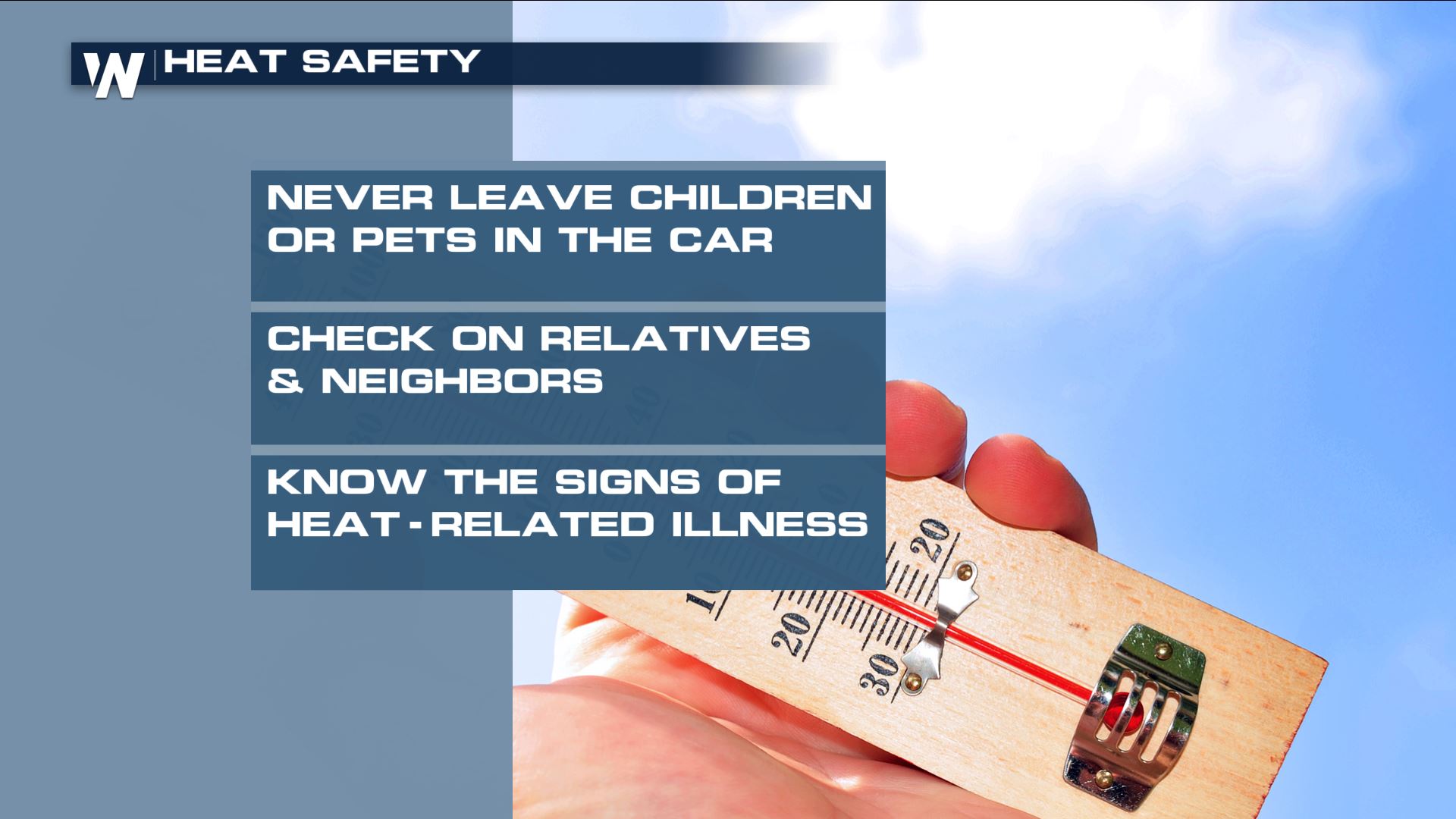 Keep checking with WeatherNation for more updates and don't forget you can stream WeatherNation 24/7 on these steaming outlets. -APPLETV -Roku -Amazon FireTV -PlutoTV