We are looking at a strong chance for large hail, damaging winds and isolated tornadoes over parts of Iowa, Nebraska, Minnesota and the UP of Michigan.  The tornado risk will likely be setting up over Iowa and Eastern Nebraska this afternoon and evening.  Here is the very latest.
Severe Outlook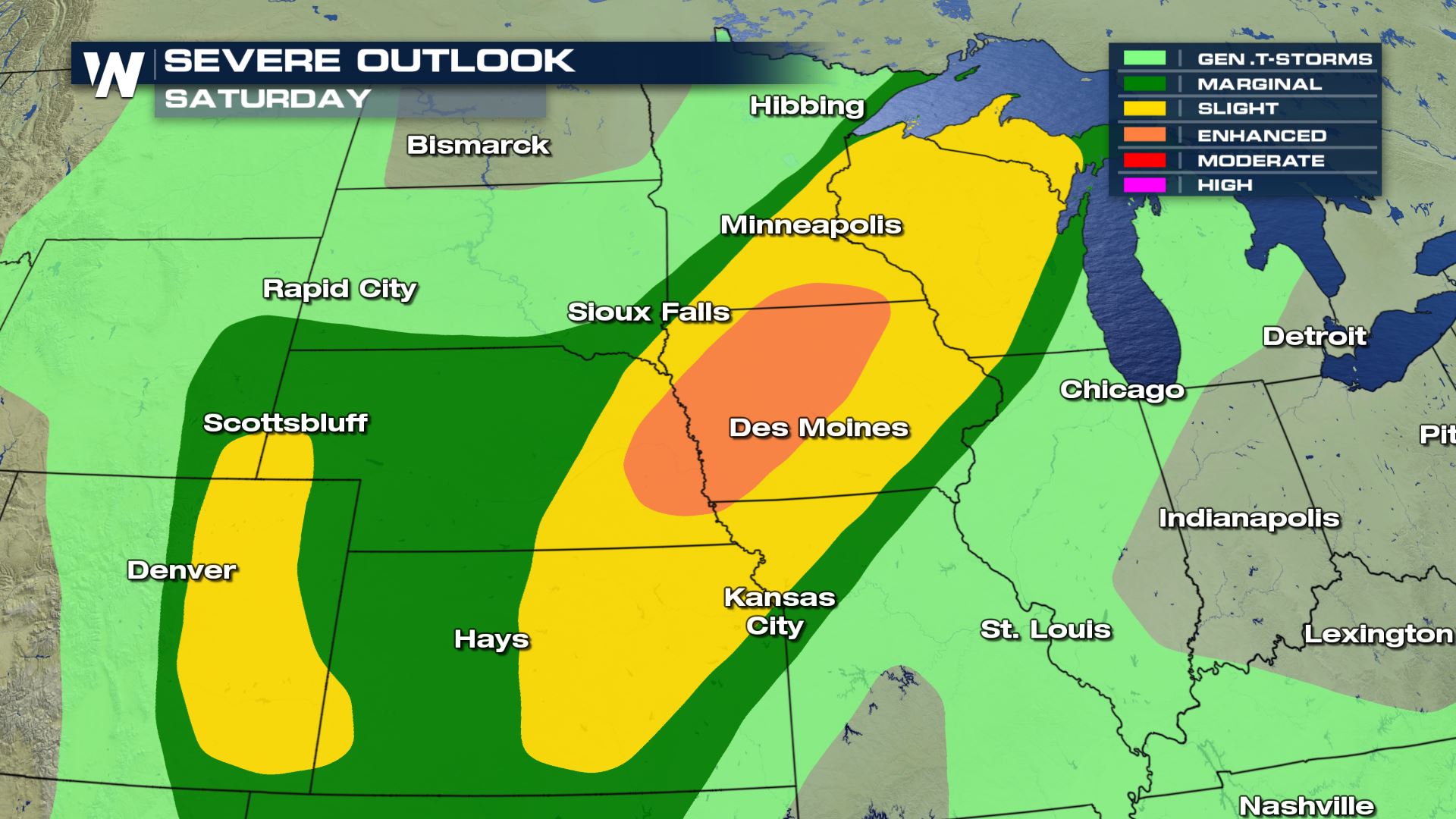 Severe storms will also be possible in Eastern Colorado with damaging winds and large hail being the primary severe risk.
Severe Risks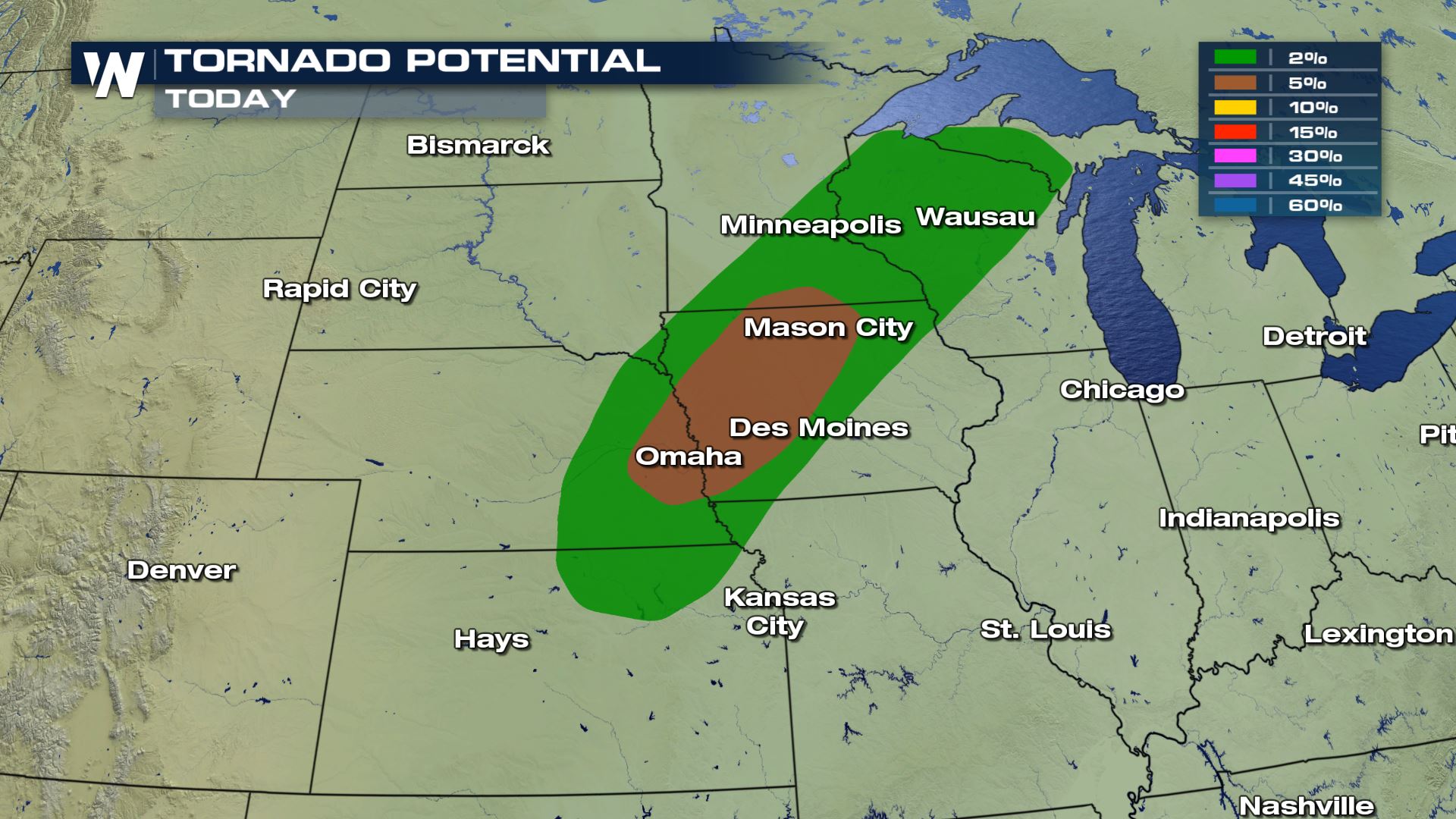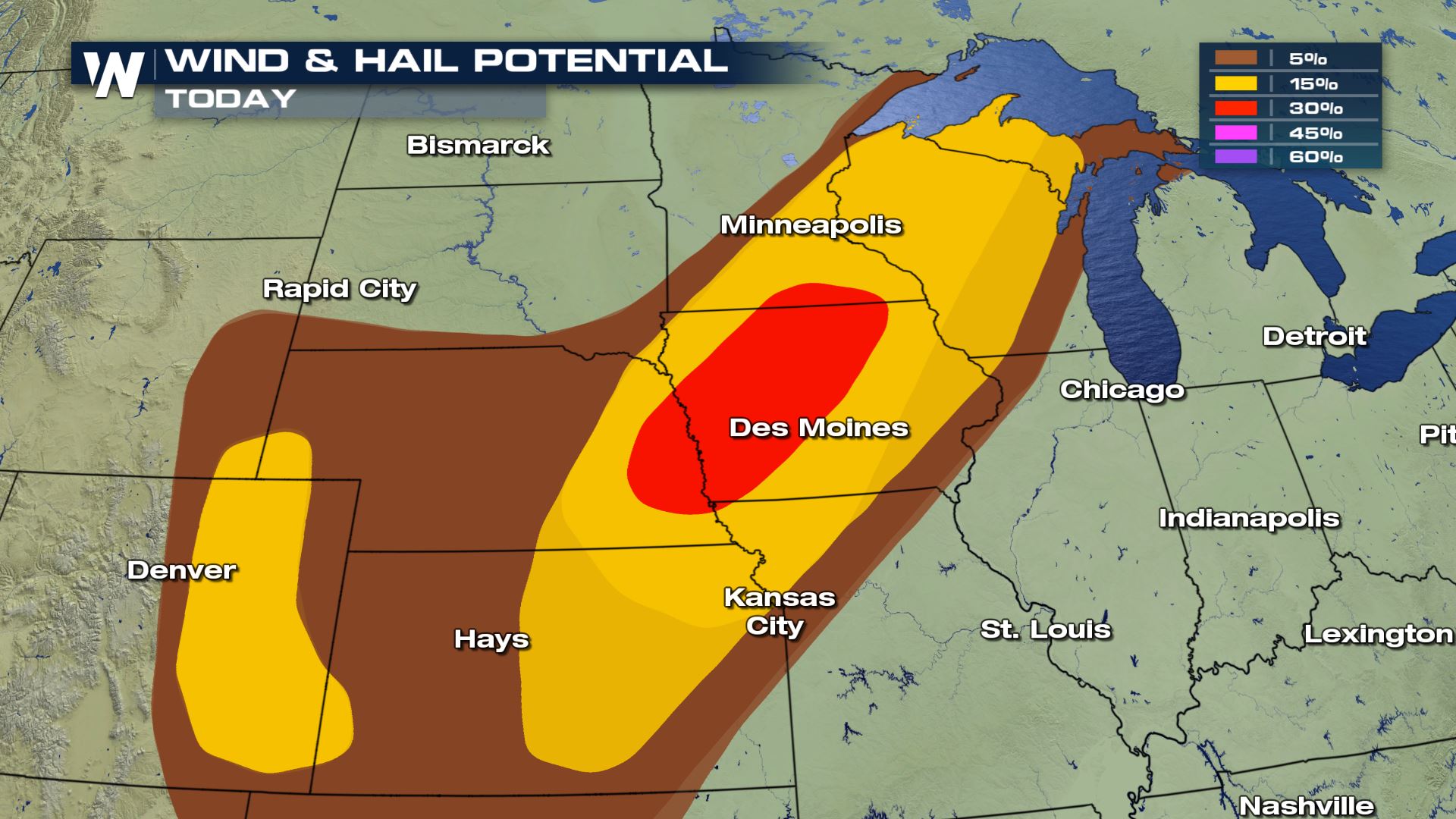 All modes of severe weather will be in the forecast today with tornadoes and damaging winds being the main weather risks.  We could be looking at a tornado watch for parts of Iowa and Nebraska for later today.
Forecast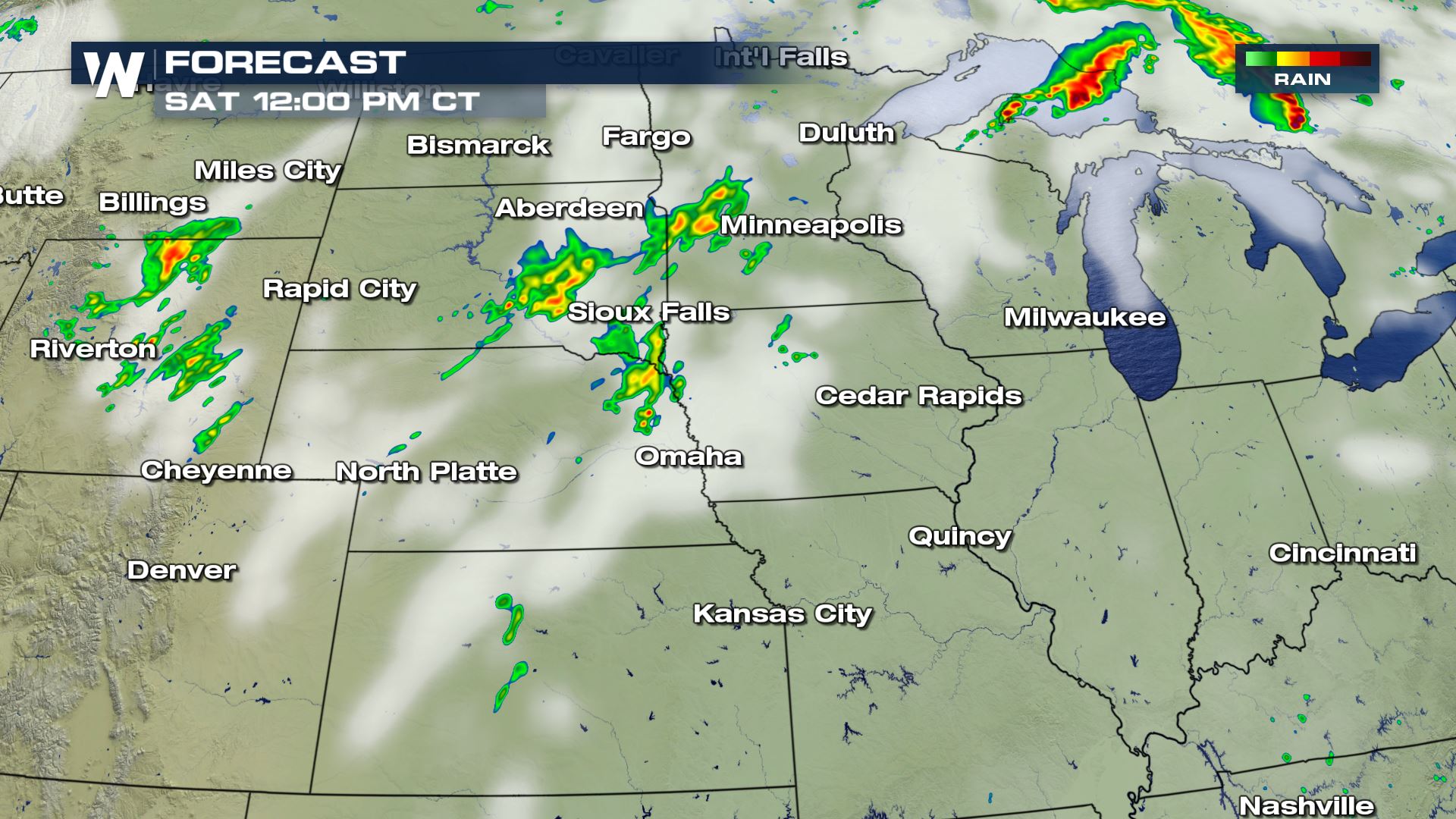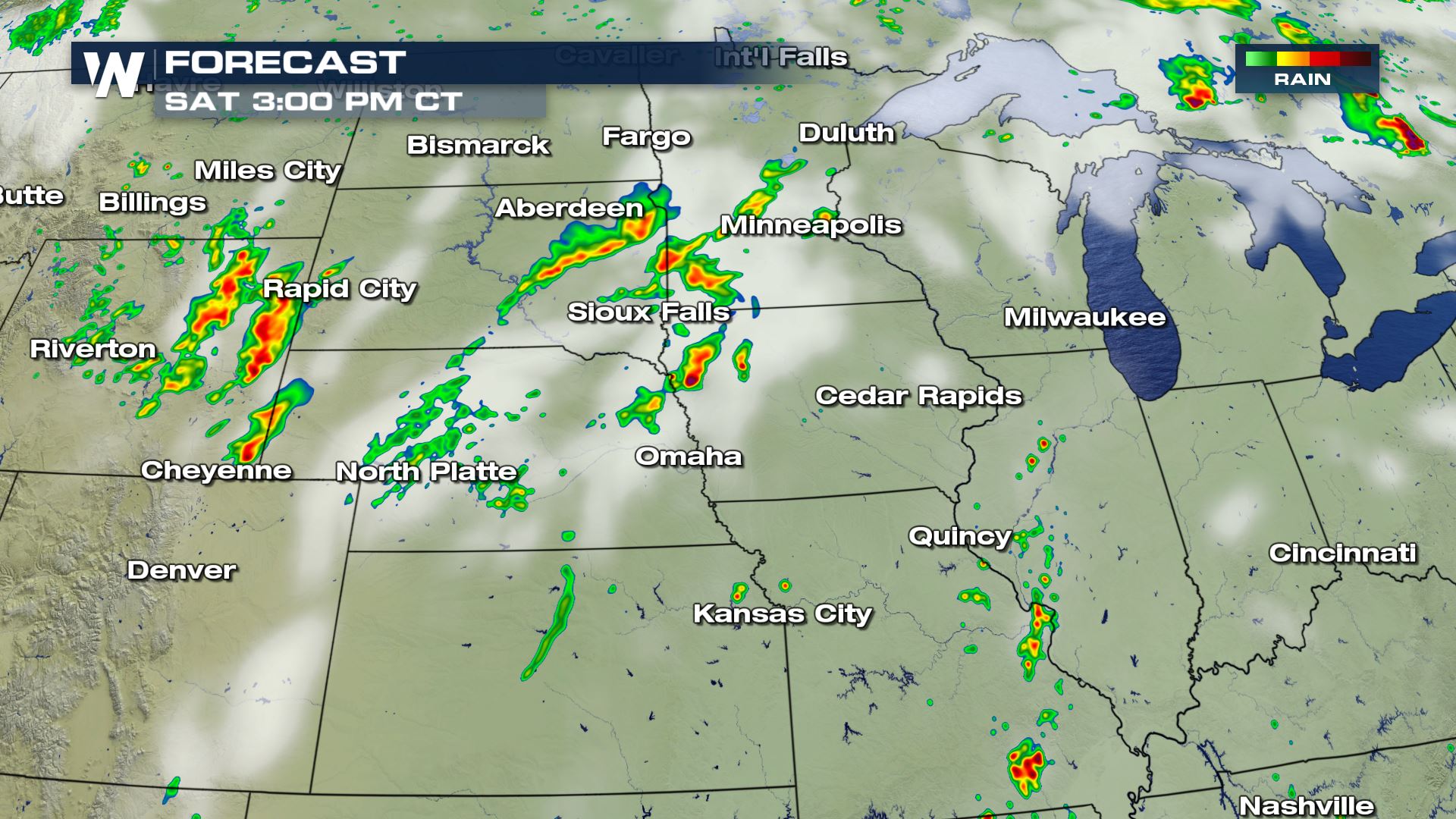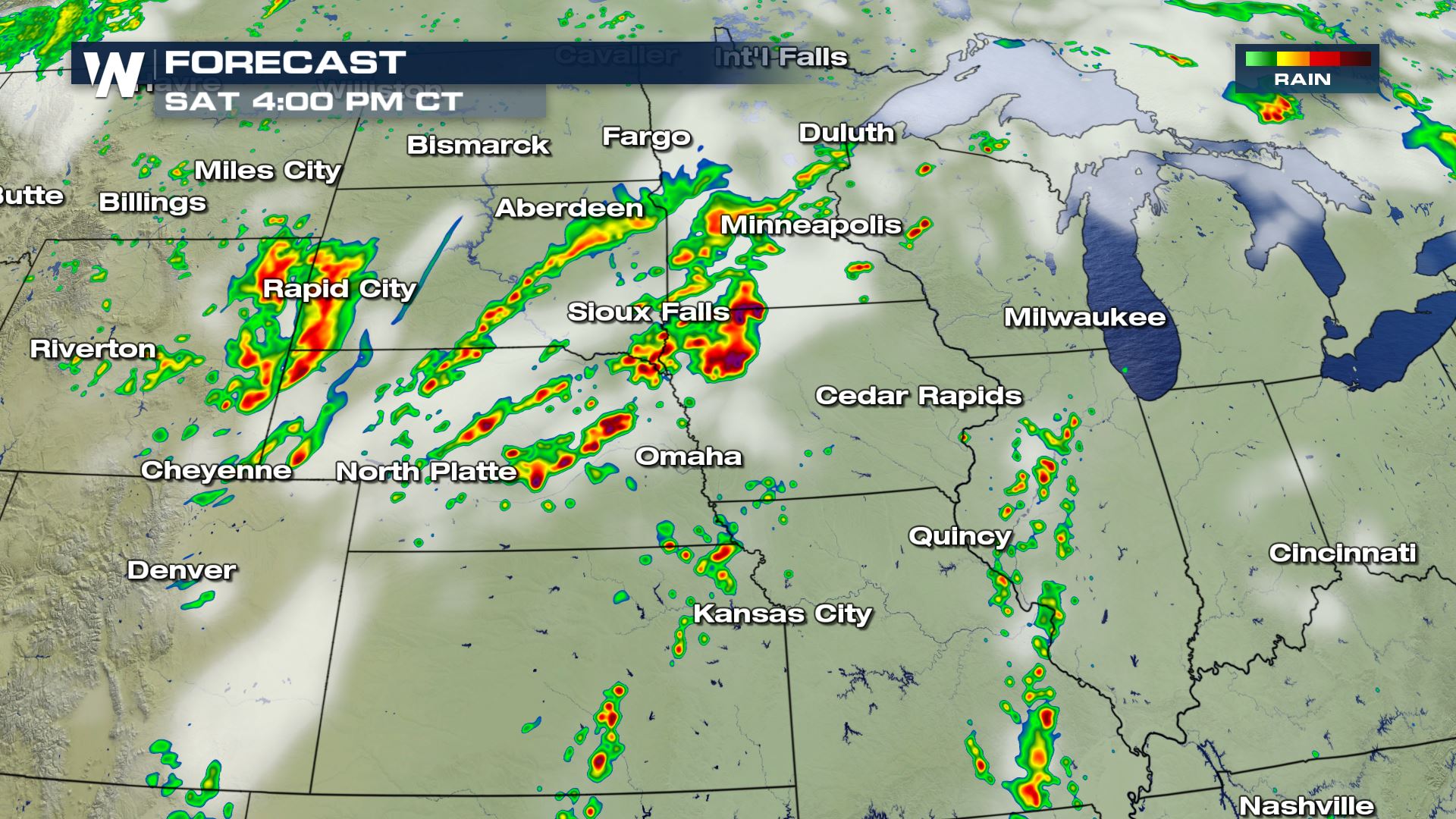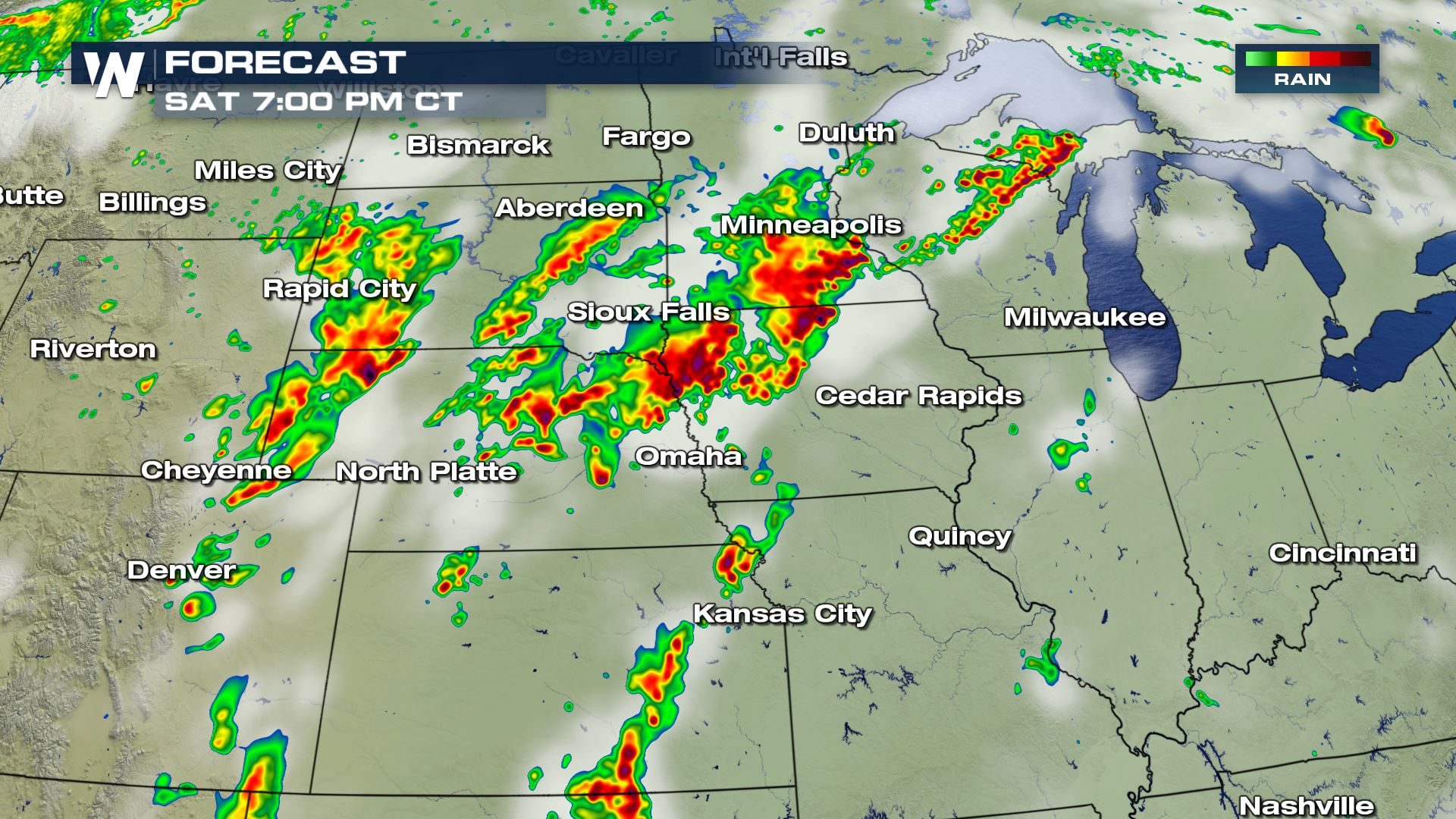 You can see the timing for today's severe storms will be during the late afternoon and evening hours.  Some of these storms could maintain their strength well after sunset and therefore the severe weather risk could last into early Sunday morning. Keep checking
WeatherNation
for the very latest updates.
Meteorologist Patrick Crawford