Strong winds out of the North will not only bring in some very cold temperatures, but the winds will make it feel even colder for several States across the Plains. Here is the latest forecast.
Wind Chill Alerts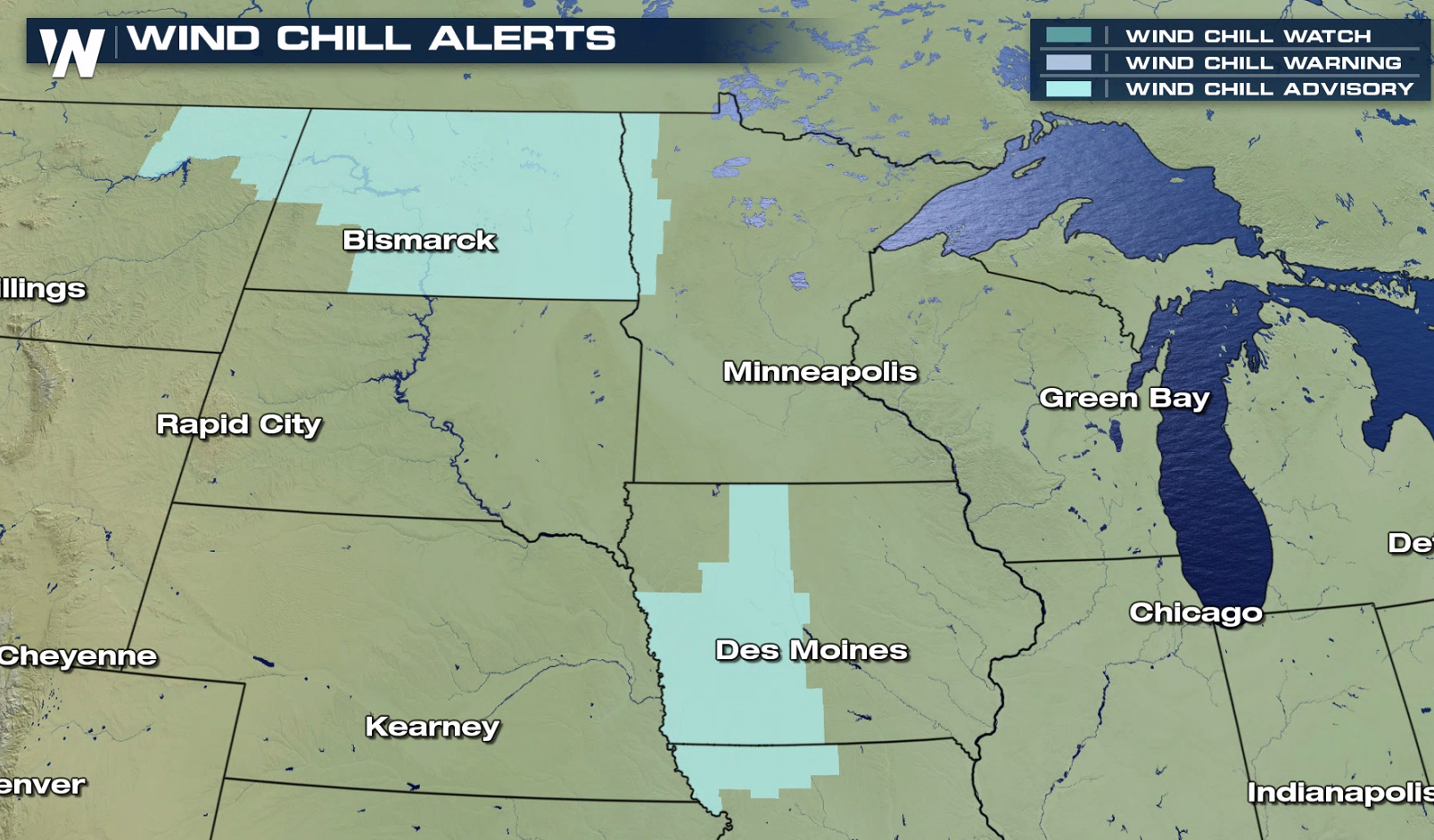 Wind chill advisories are in place from Montana to Iowa this morning. So if you are in Glasgow or Des Moines, you will want to bundle up and stay safe if you have to be outdoors this morning.
Wind Chill Forecast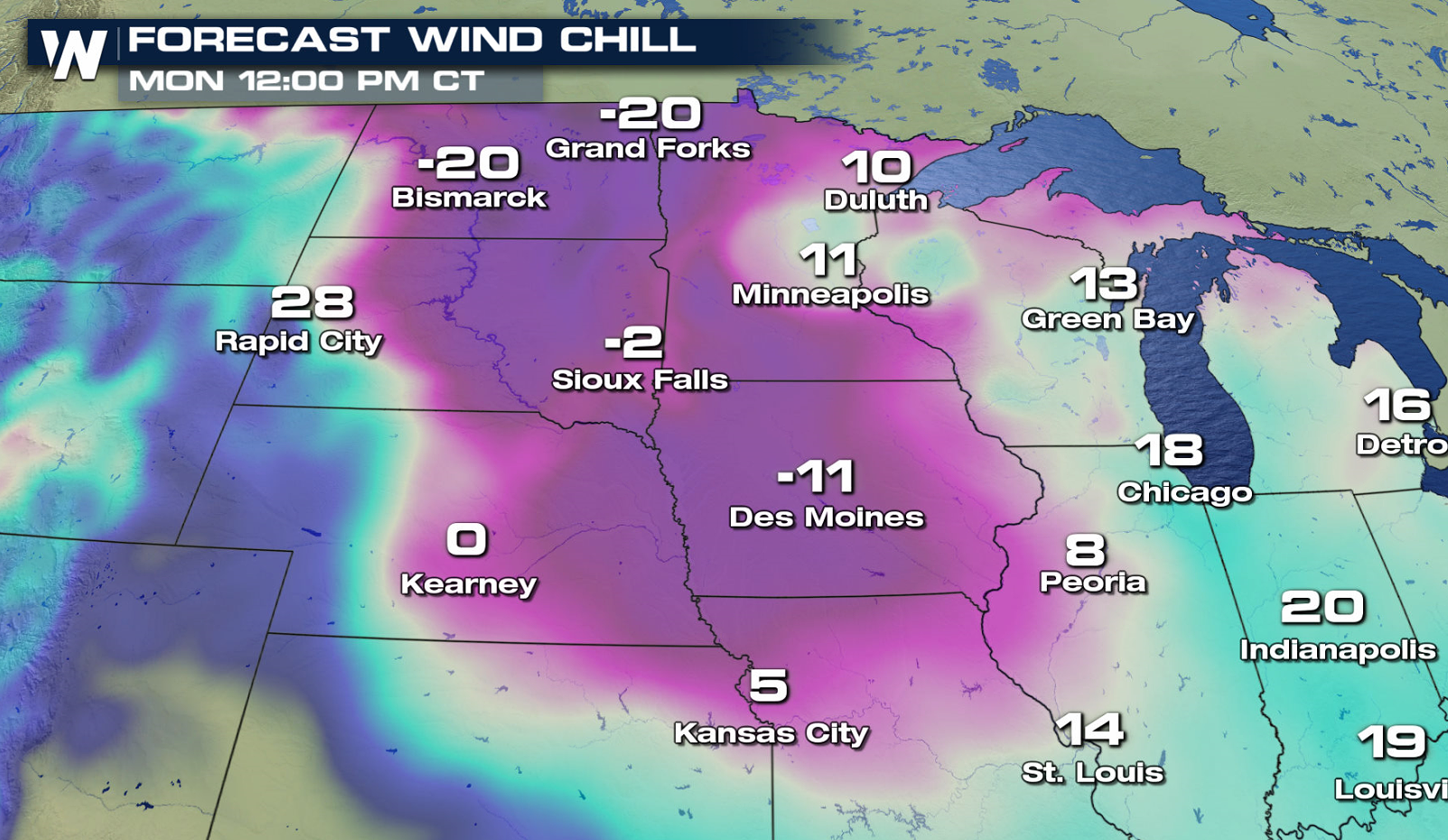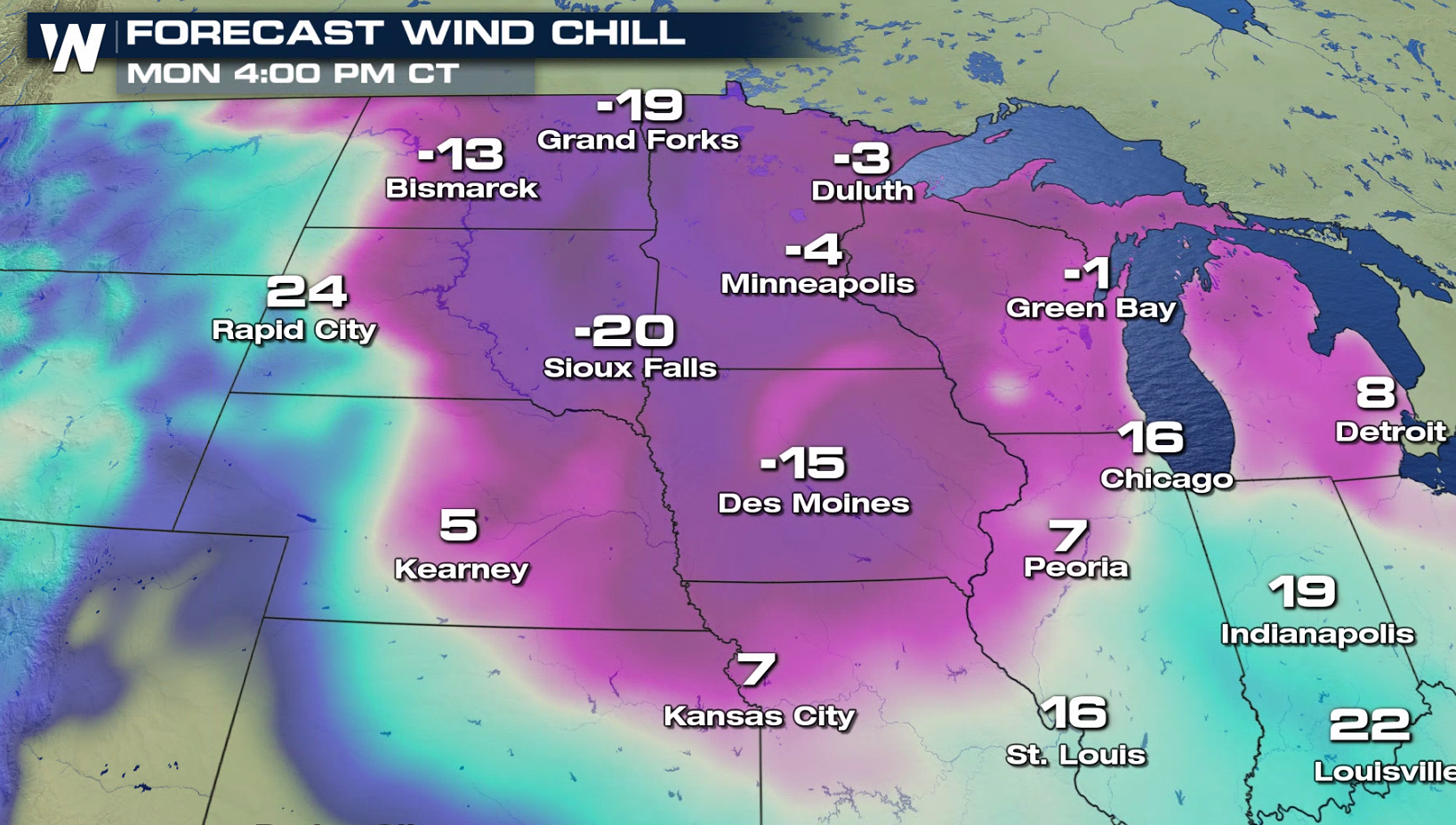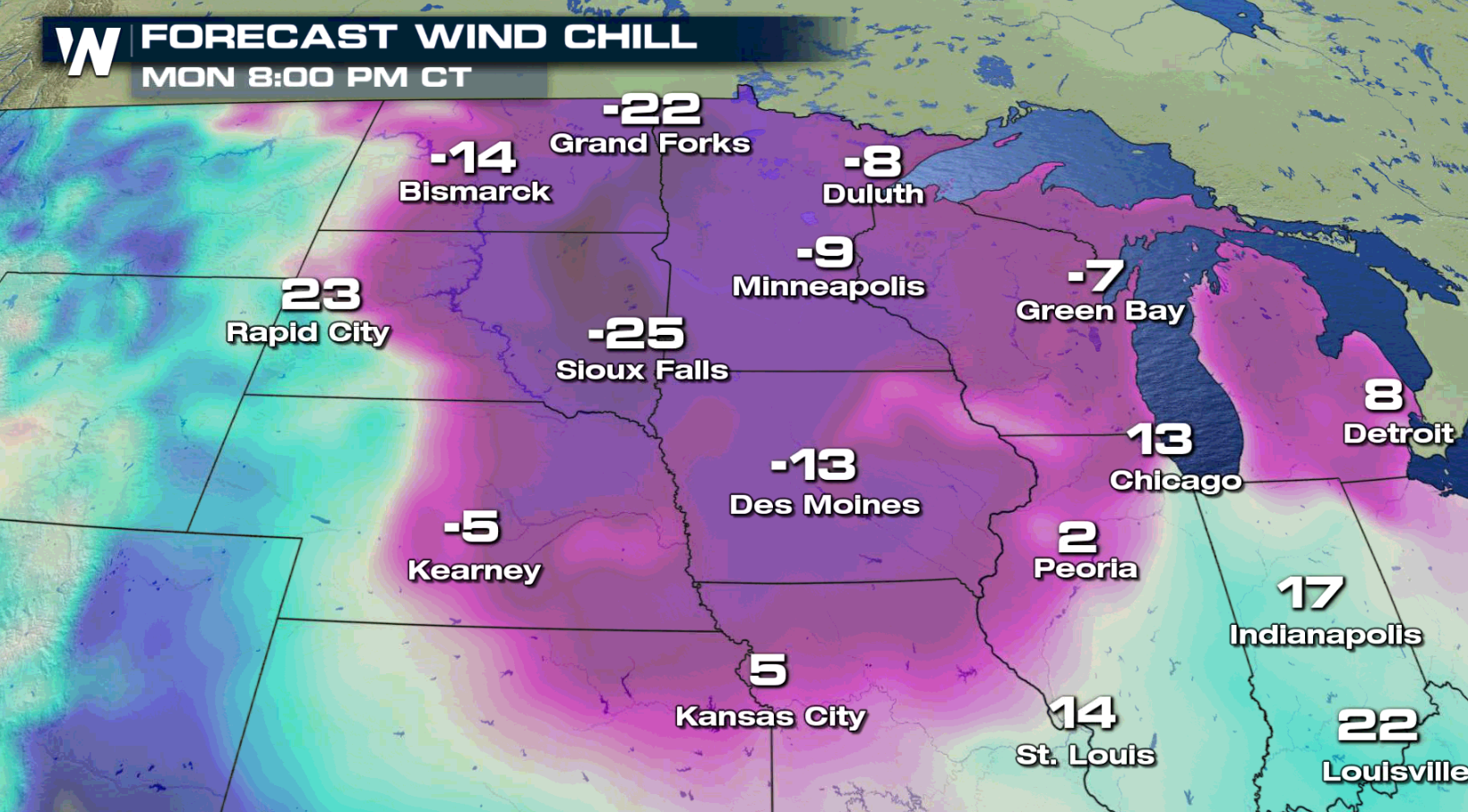 The forecast is showing some minor improvement today, but the bitter cold wind chills will be slow to warm with readings staying near 20 below much of the day in North and South Dakota. More updates are on the way all day on WeatherNation.