An area of low pressure up near Hudson Bay in Canada will bring strong winds to the High Plains over the next few days.  When you factor in the cold temperatures and these strong winds, wind chill values will be very dangerous.  Here is the very latest.
Wind Chill Alerts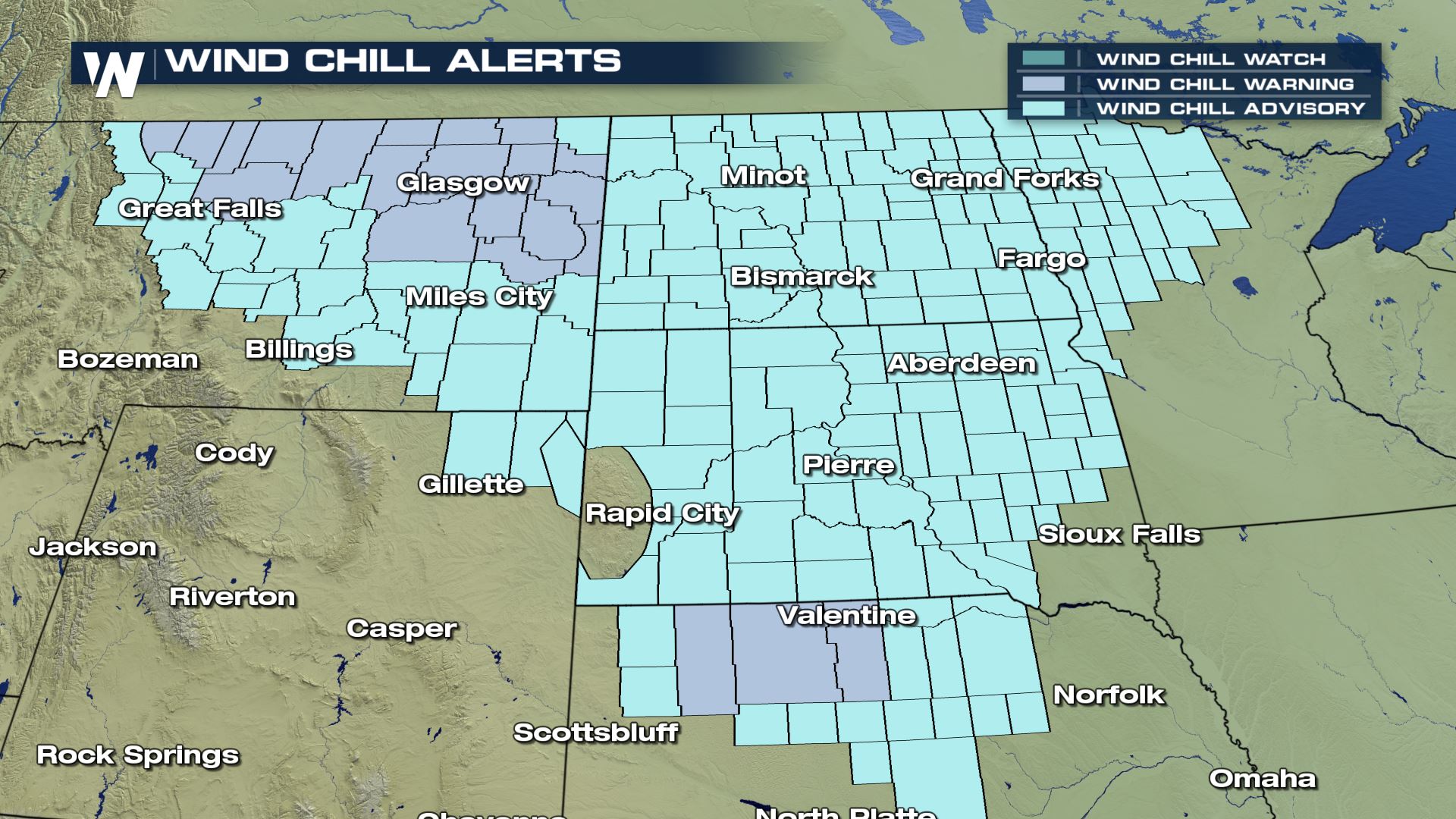 Wind chill advisories and wind chill warnings are in effect for most of the High Plains through Saturday.  This means that Frost bite and hypothermia can occur if precautions are not taken.  So if you live in these areas please dress appropriately and protect that exposed skin.
Wind Chill Forecast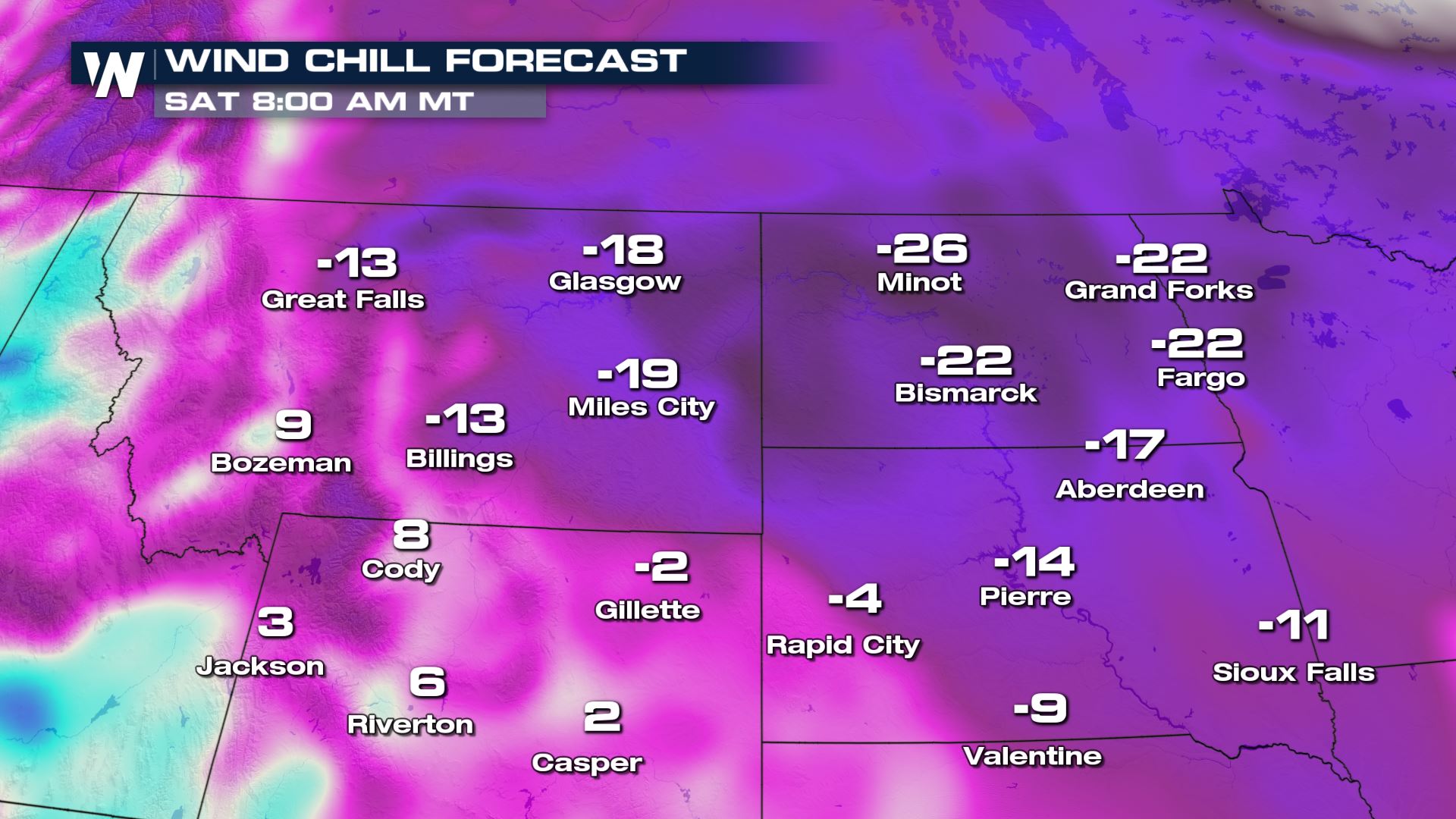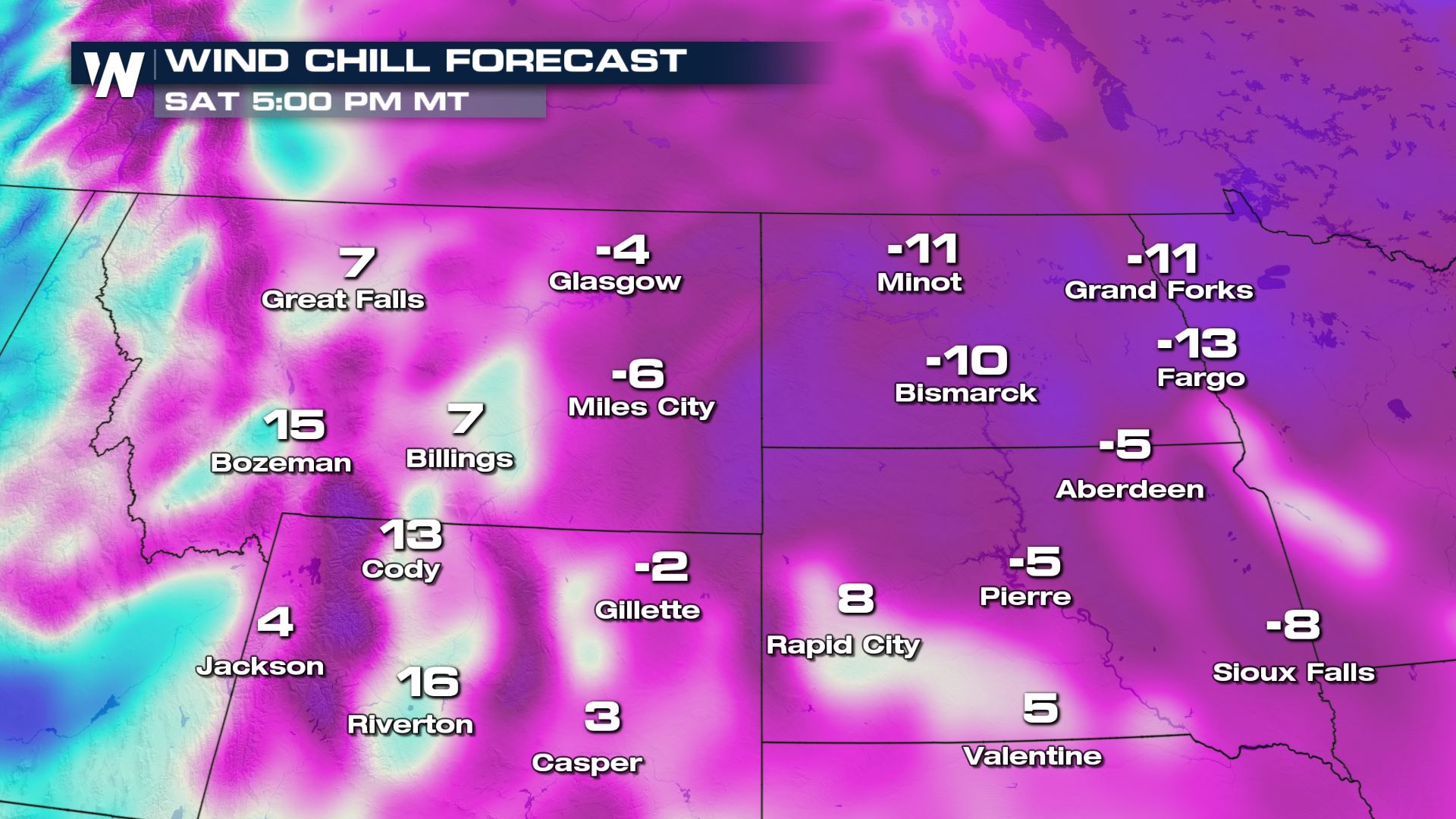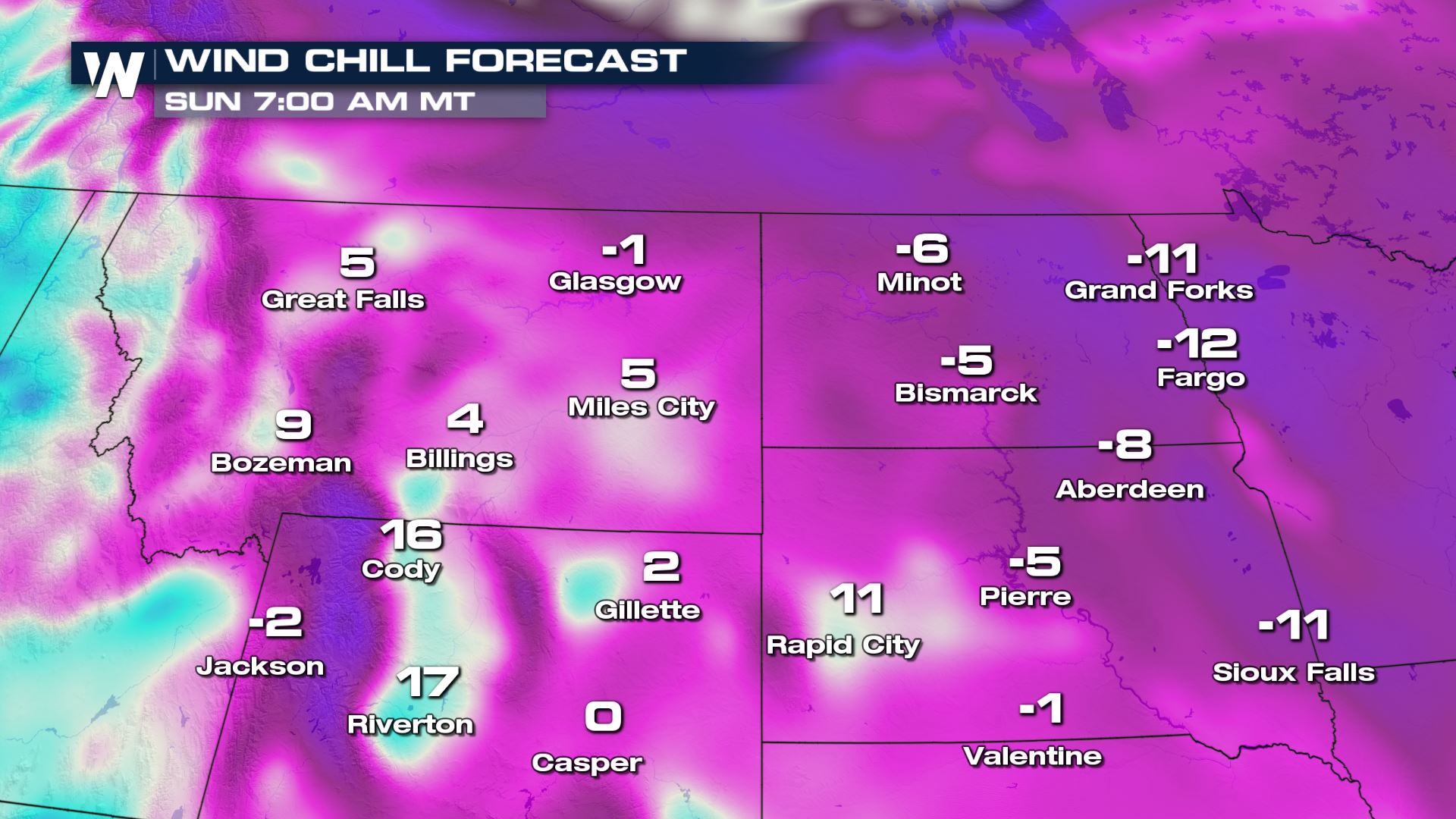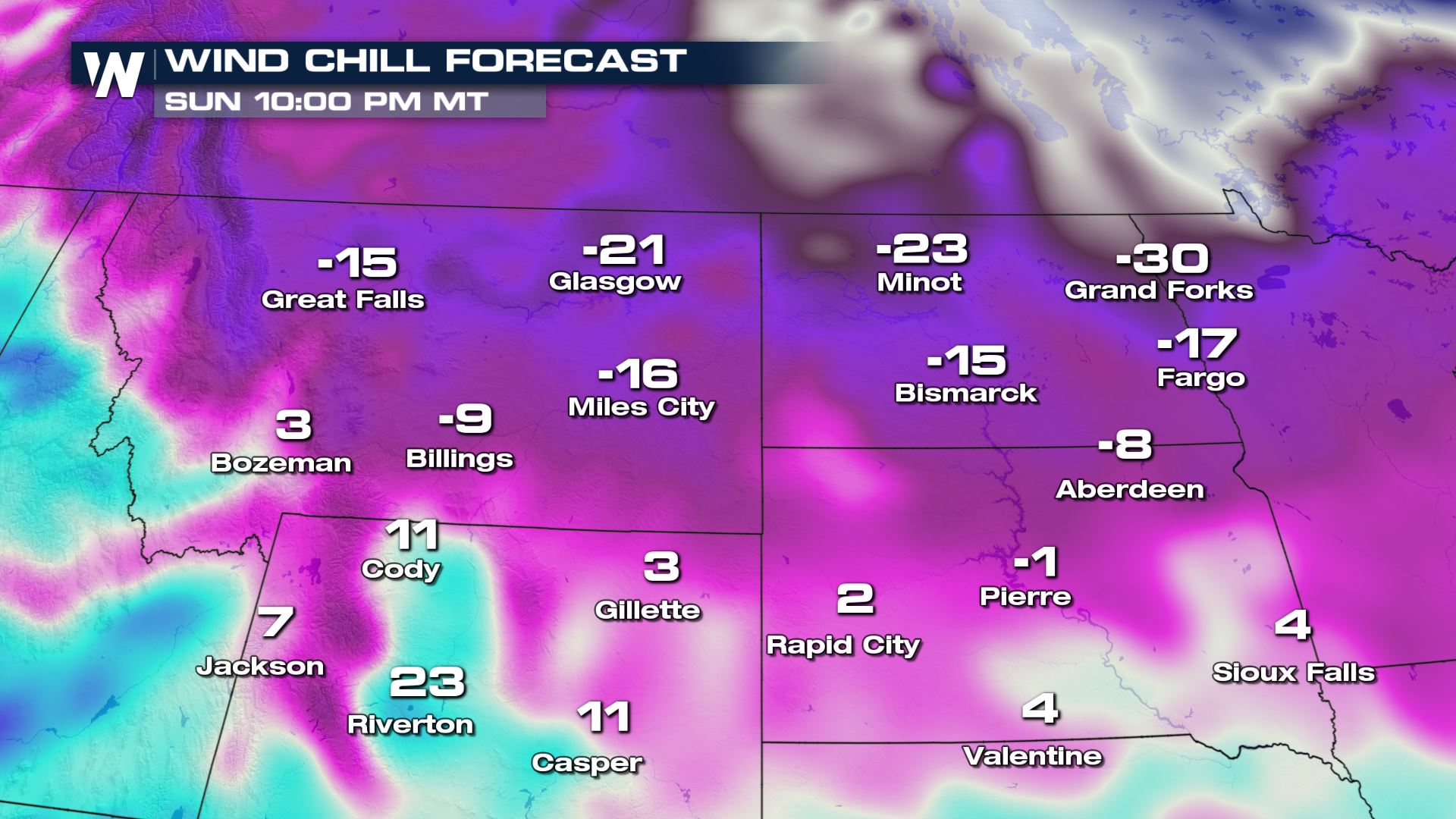 The dangerous wind chill threat will not only be Saturday, but Sunday will have some extreme wind chills as well.  Take a look at North Dakota for Sunday night...Grand Forks could feel like 30° below zero!
Meteorologist Patrick Crawford