Strong winds have been building over southern Wyoming this morning and these strong winds will lead to dangerous travel conditions. Strong cross winds could result in a blow over risk for high profile vehicles.  This includes camping trailers. Here is the very latest.
Wind Alerts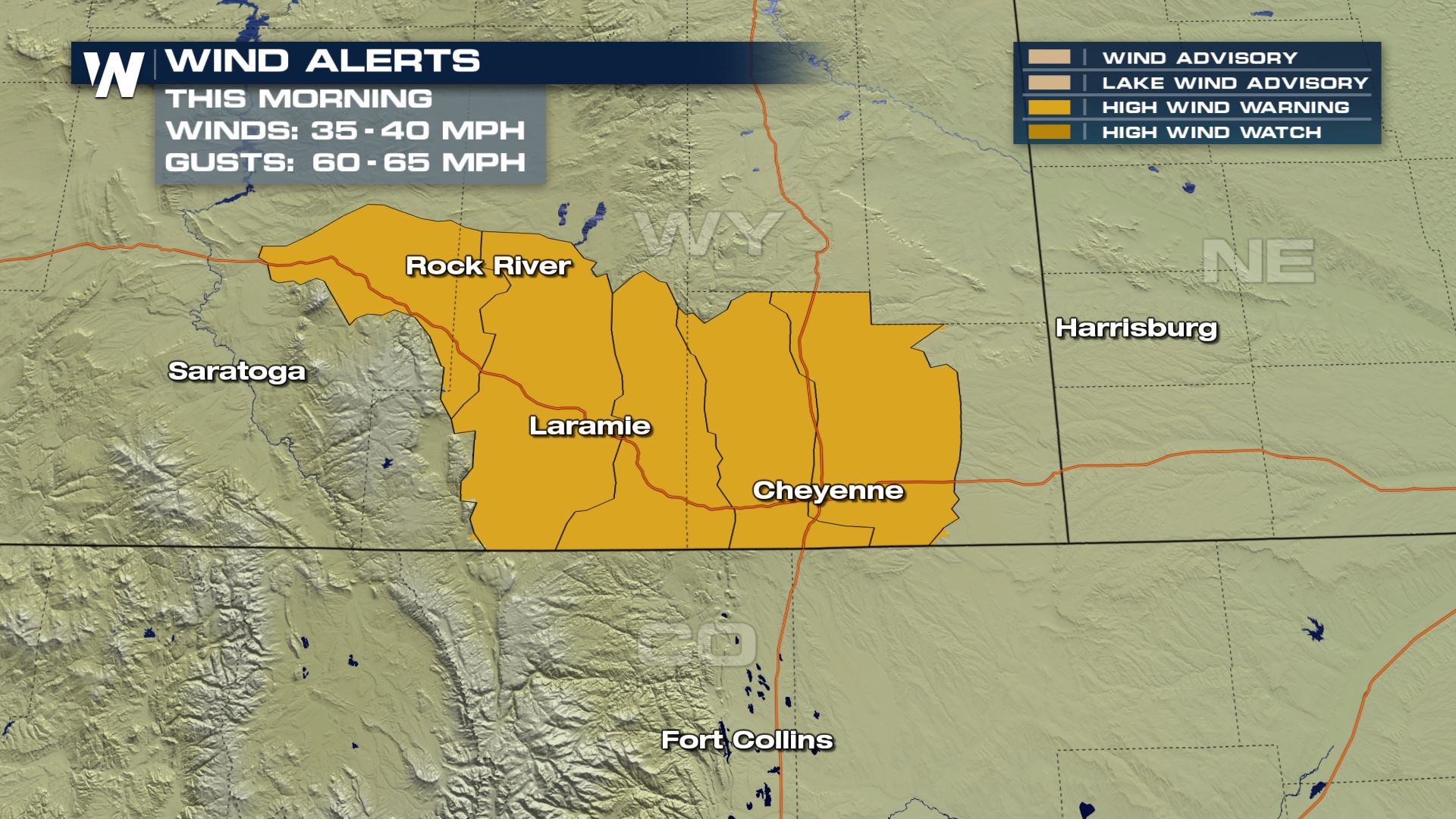 High wind warnings are in place for the Interstate 80 between Cheyenne and Laramie and between Laramie and Elk Mountain. A High Wind Warning means sustained winds of a 40 mph or gusts of 58 will be possible. Winds this strong could lead to property damage and hazardous travel.
Wind Reports

Check out some of the wind reports from early this morning.  Warren Air Force Base had a wind gust of 77 mph. Keep checking with WeatherNation for more updates on today's dangerous winds.