WIND CHILL ALERTS
---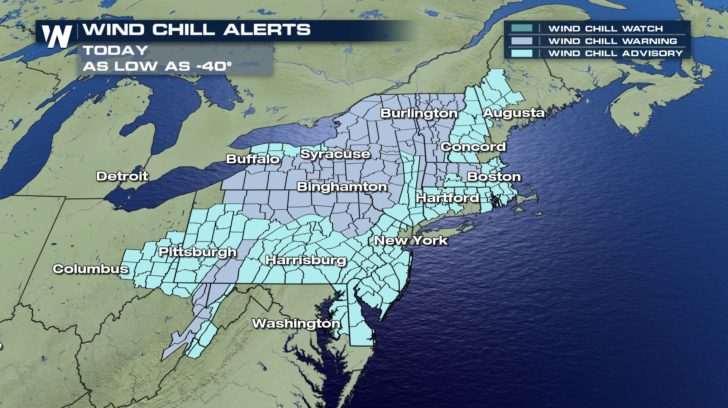 Many wind chill alerts are in effect throughout the northeast as temperatures plummet and wind speeds pick up. These include wind chill advisories and wind chill warnings.
NORTHEAST TEMPERATURES
---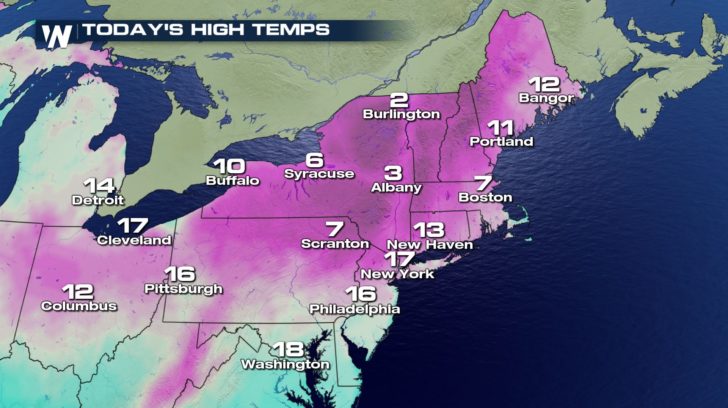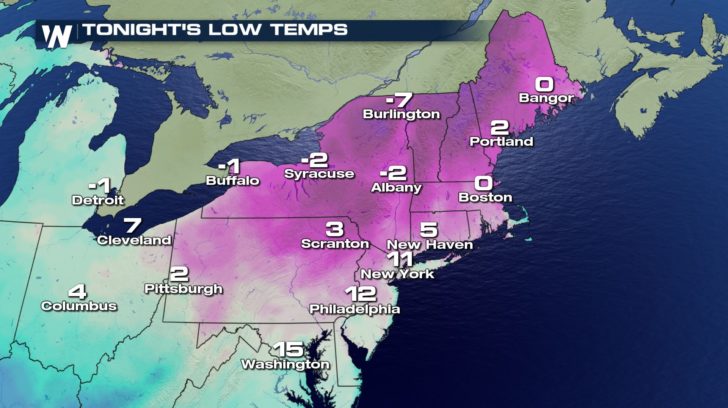 Temperatures in the northeast are MUCH colder than yesterday. Arctic air has settled into the region, helping to bring temperatures 10 to 20 degrees below average for this time of year. Most temperatures for the afternoon will struggle to get past 20 degrees. Tonight's low temperatures will dip below 5 degrees for many cities!
NORTHEAST  WINDS
---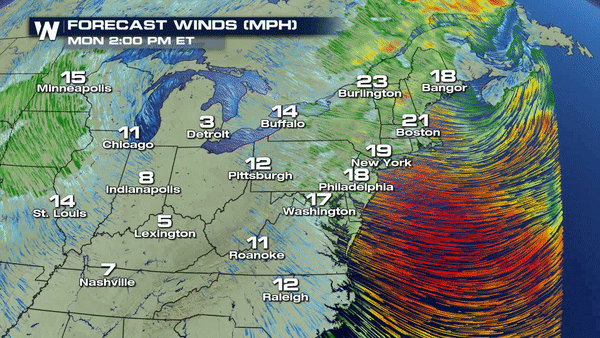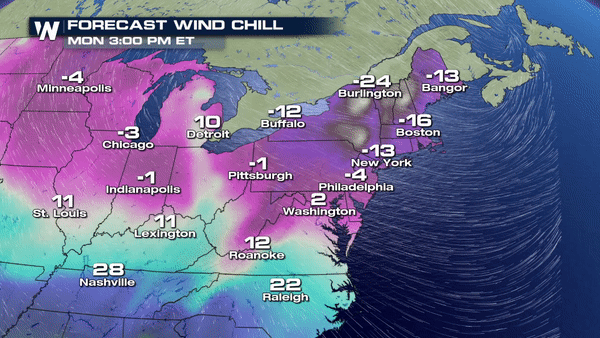 On top of the cold temperatures, we need to worry about the winds! They will make the air temperature feel much colder. Winds will range anywhere from 10 to 25 mph. Gusts could reach up to 35 mph. With the wind factored in, temperatures might feel like they are 20 to 40 degrees below zero! With temperatures this cold, frostbite could occur in less than 10 minutes. Make sure to wear many layers and protect the skin if heading outdoors!
CHECK THIS OUT!!
---
https://twitter.com/jaypeakresort/status/1087361642957103104 Temperatures are so cold, a SKI RESORT had to close down for the day as the wind chill reached -60 degrees. Stay safe, everyone!