The heat and humidity continues to dominate the forecast across the Plains. Tuesday was a scorcher, with temperatures and high humidity leading to very dangerous conditions for parts of Oklahoma, Kansas, and Arkansas.  Heat index ranged from 100- 110° in many areas of the south-central U.S. Tuesday.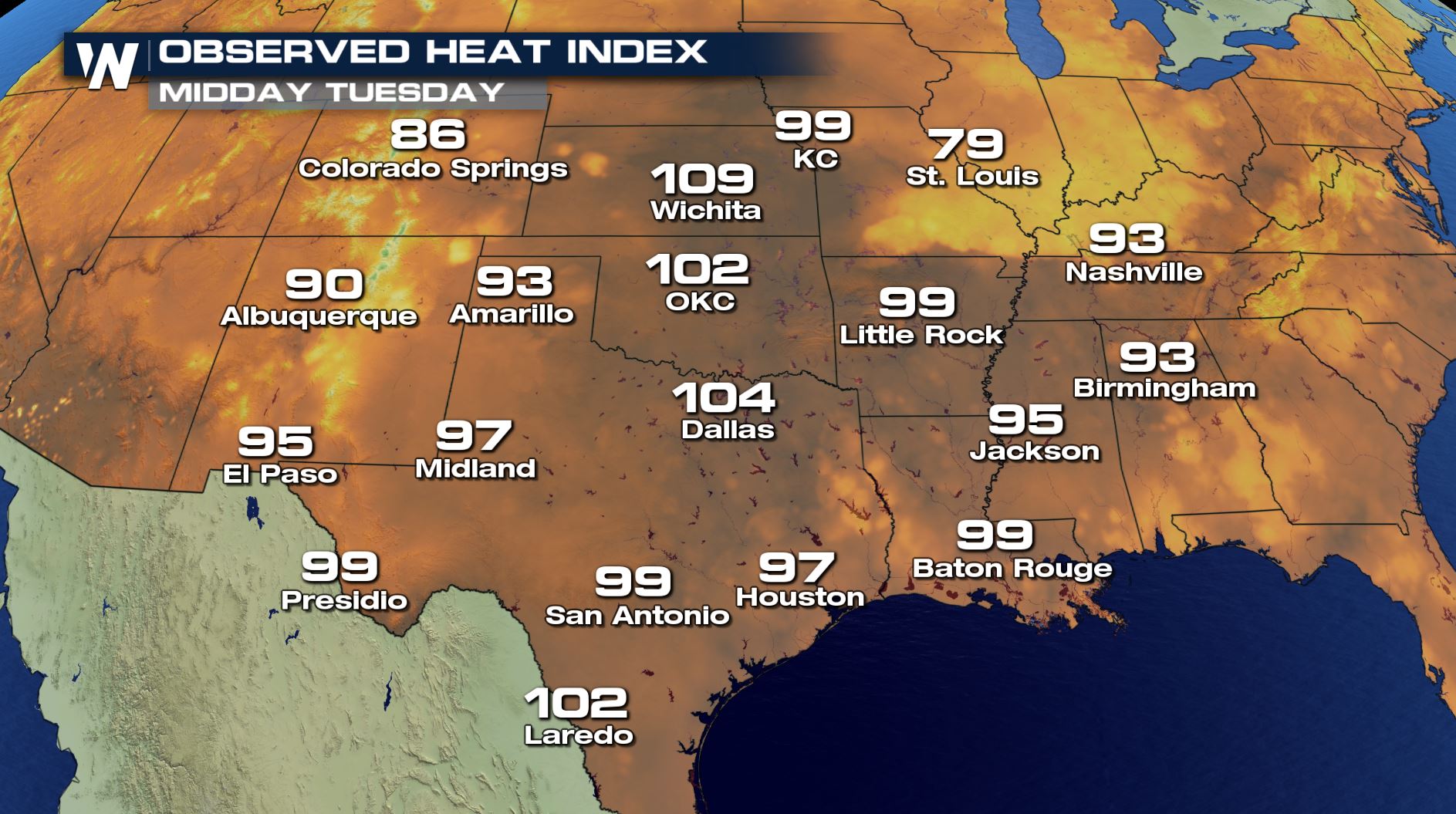 Heat advisories aree in place for a large portion of Oklahoma, Arkansas, east Texas and Louisiana again Wednesday. These area the areas where temperatures could feel close to  110°.  That means you need to use extreme caution if you are planning on being outdoors today.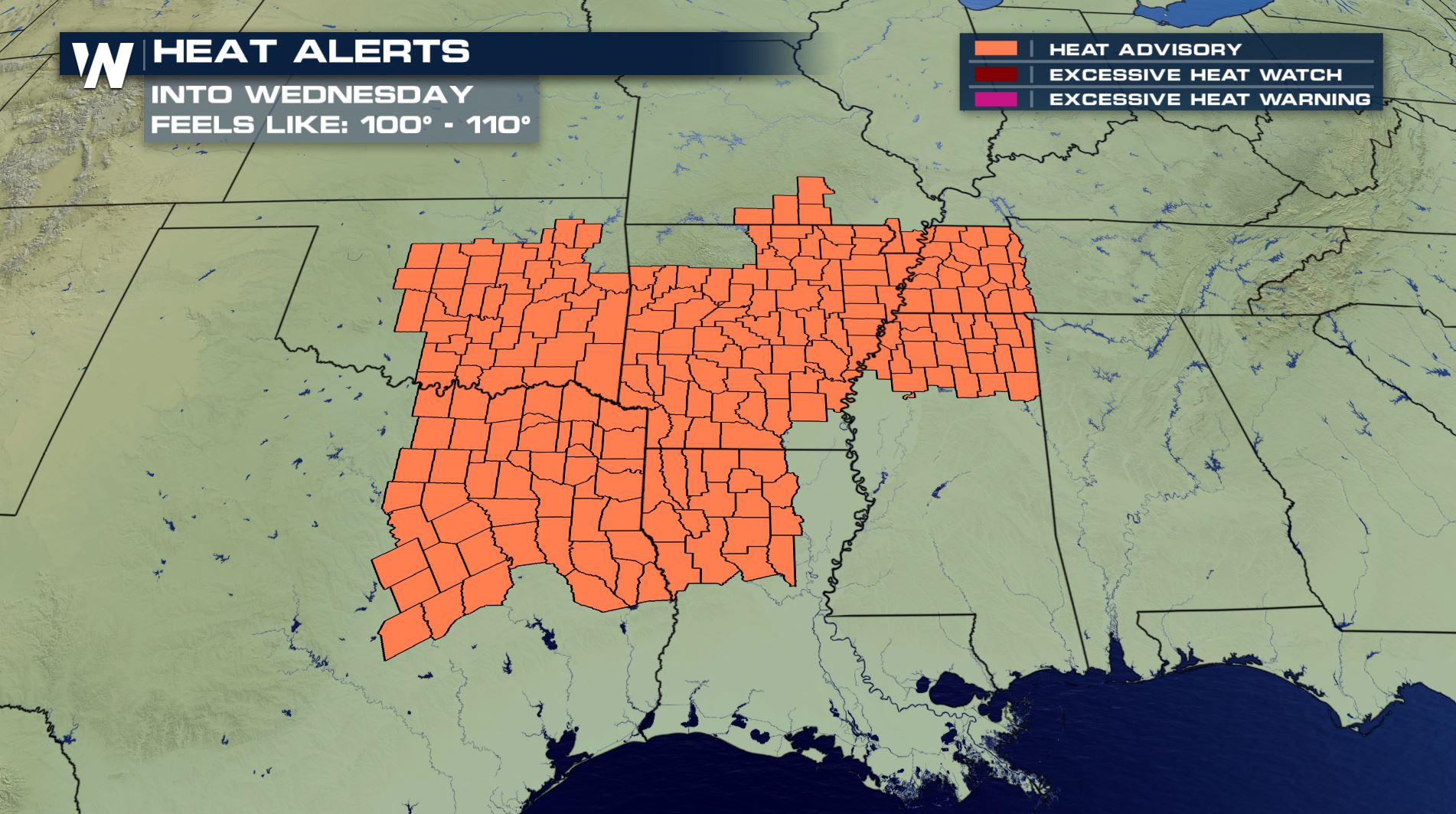 Temperature Forecast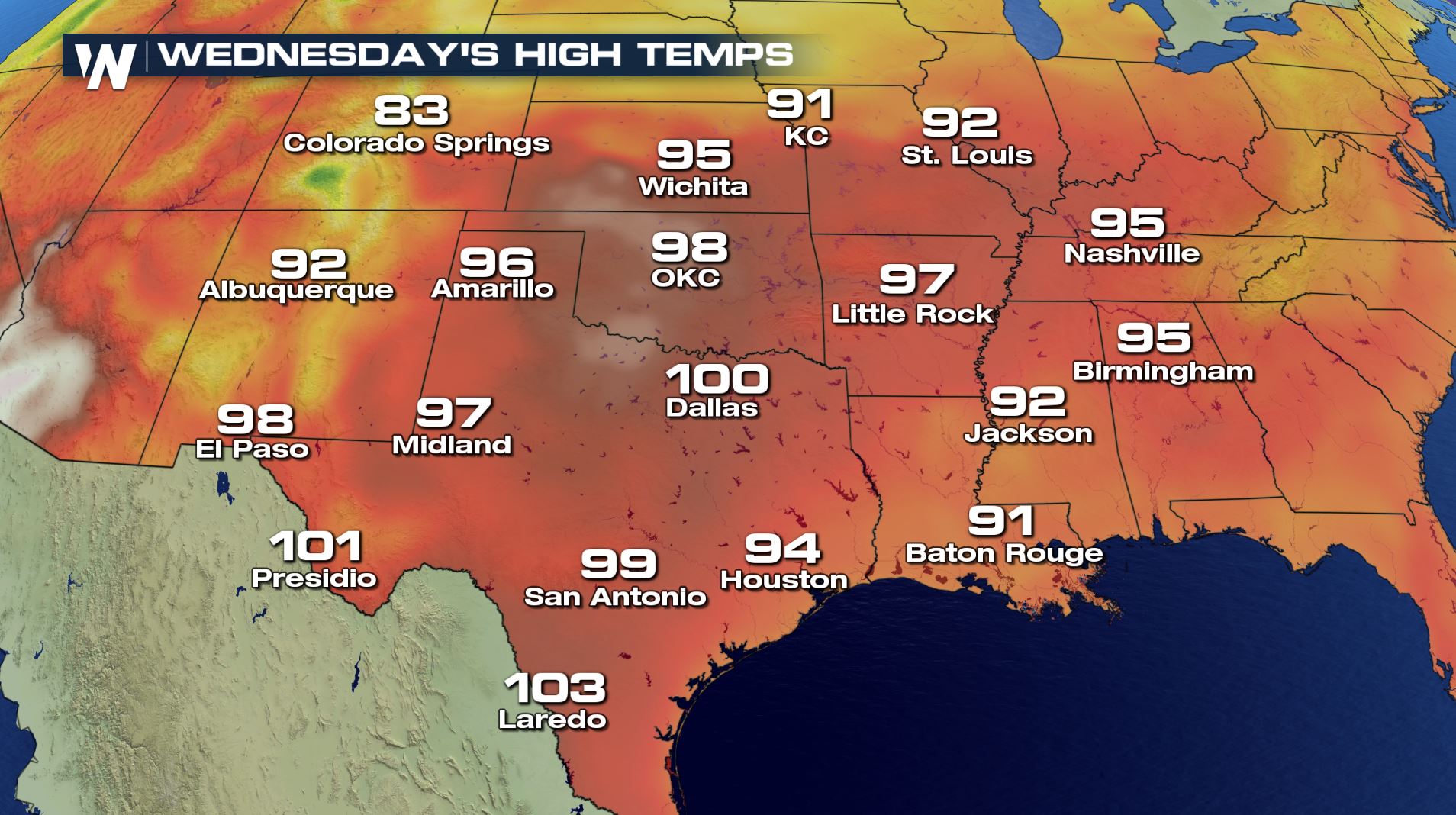 Check out these high temperature forecasts Oklahoma, Kansas and Arkansas. The air temperature will be well into the 90s and low 100s, but when you factor in the humidity it will feel closer to 115° for some of these areas.
Forecast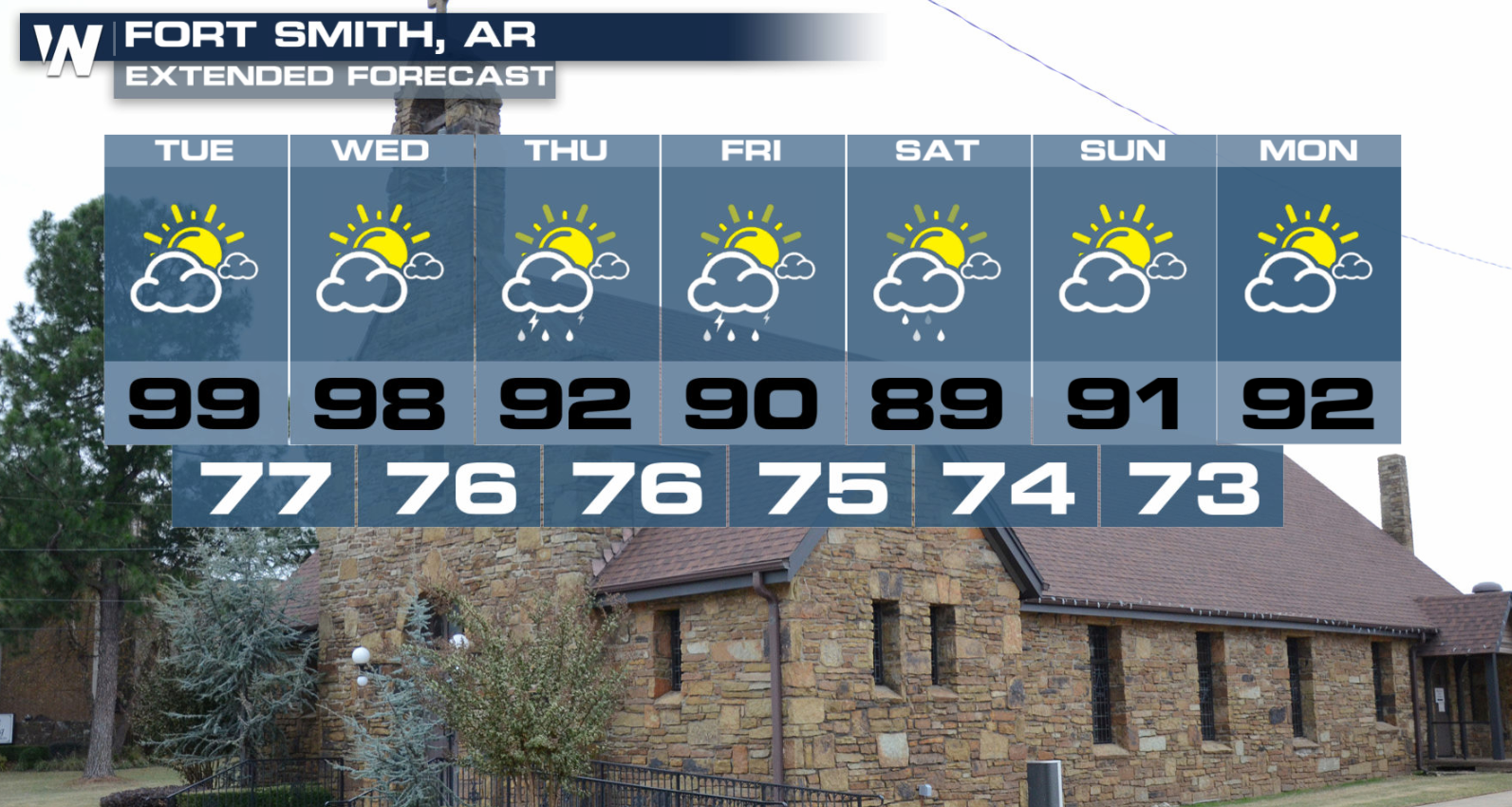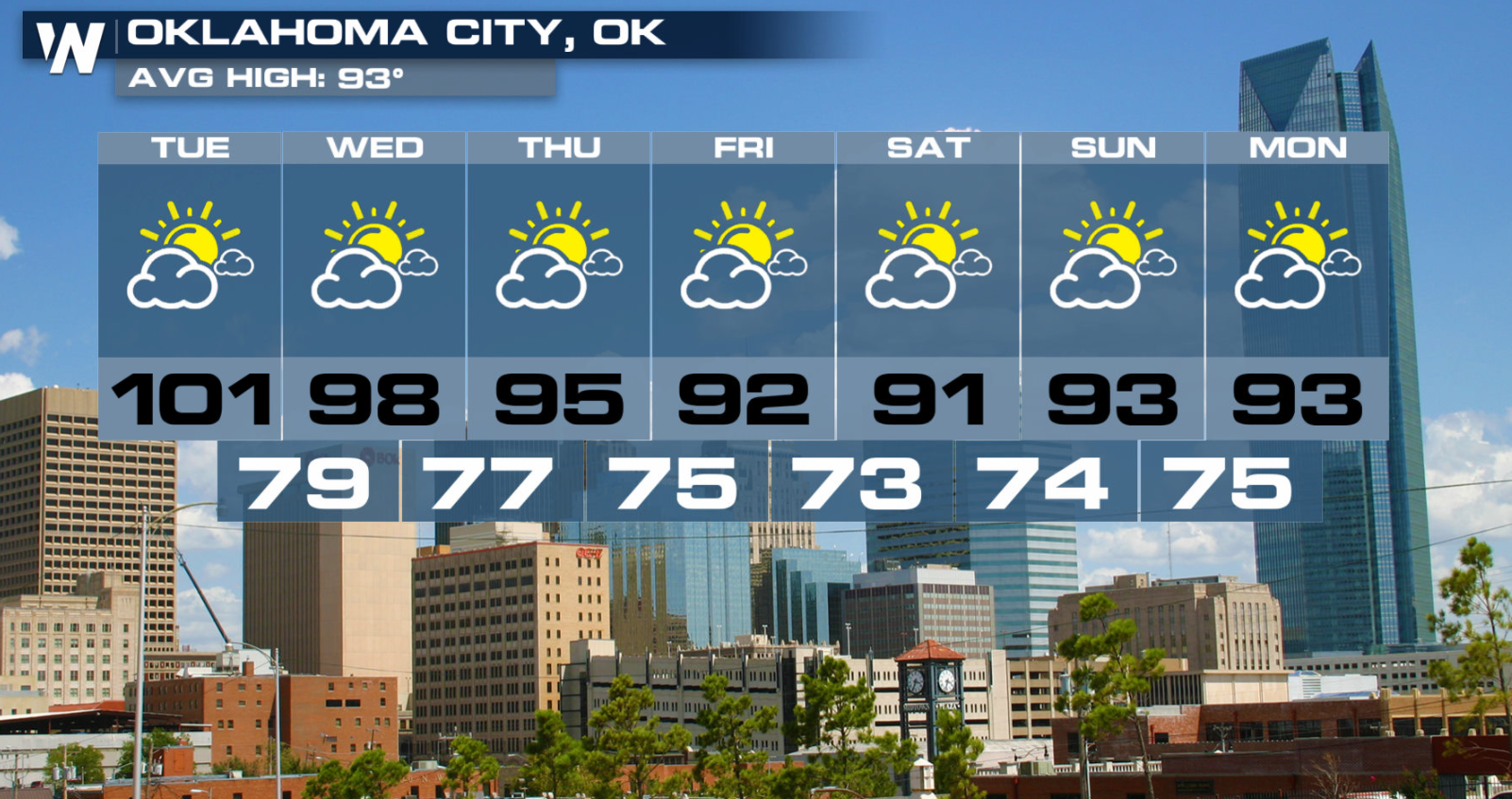 There is some relief on the way!  Temperatures will be cooling down by the end of the week and into the weekend.  Until then, you will want to use caution with any outdoor activities.
Heat Safety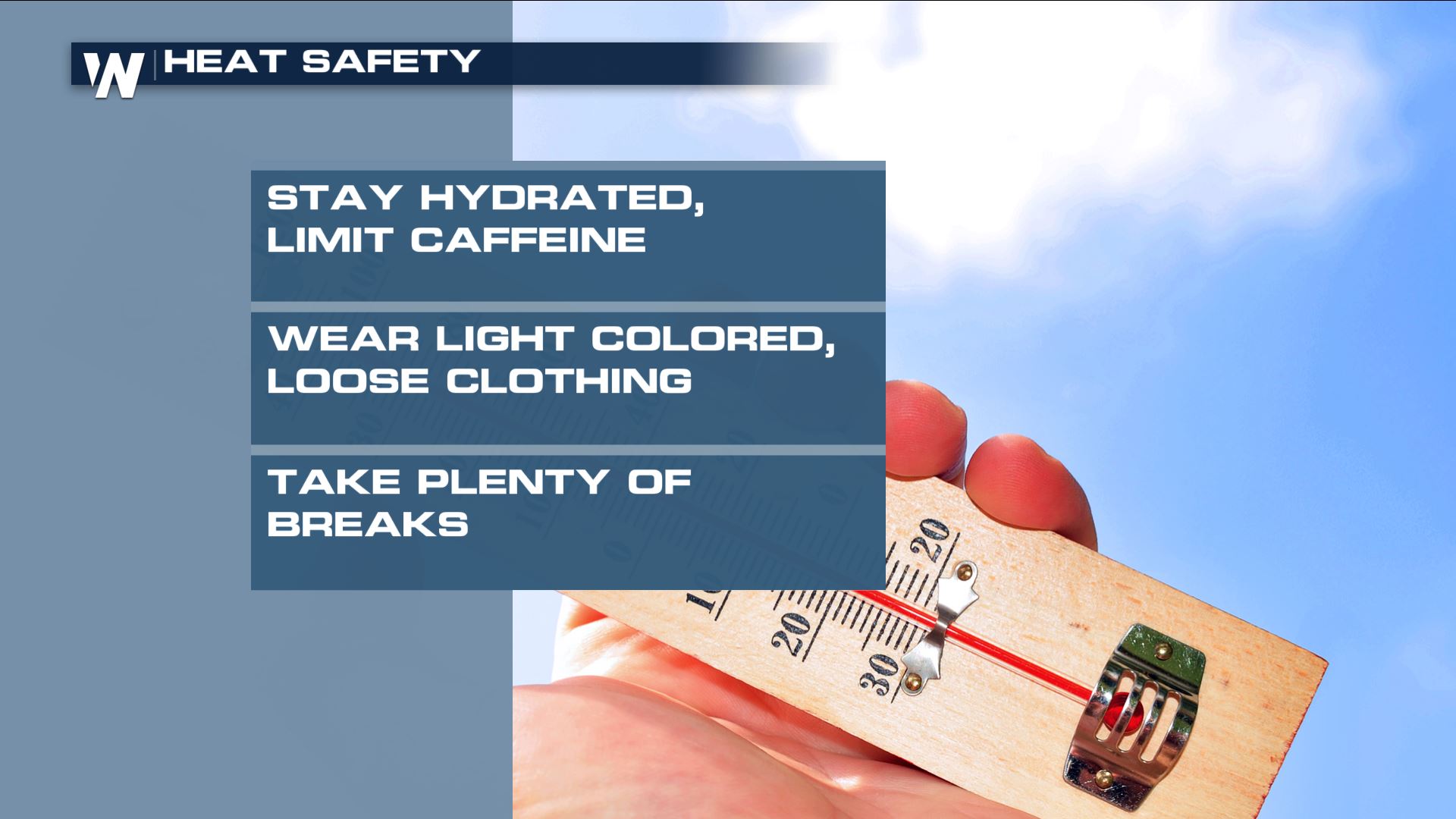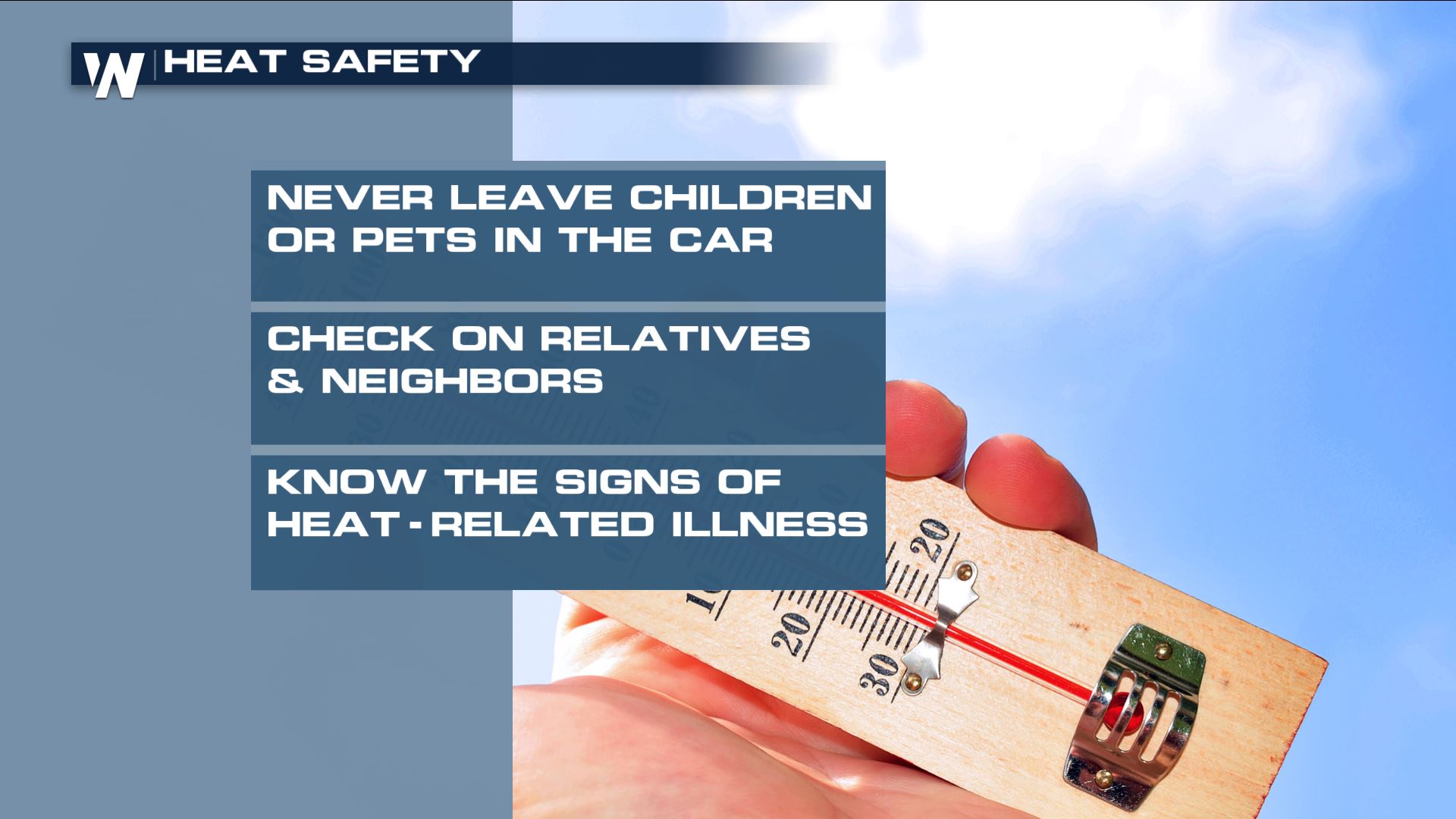 Here area some heat safety tips to help keep you and your family safe in these areas the next few days.  Keep checking with WeatherNation for more updates.