https://youtu.be/HVvraIVLXdU "Shorter" days our in our forecast! The end of Daylight Saving Time is Sunday November 3, 2019 at 2:00am. For many, this is the "good" time change, where we gain one hour of sleep. Turn your clocks back one hour before going to bed Saturday night.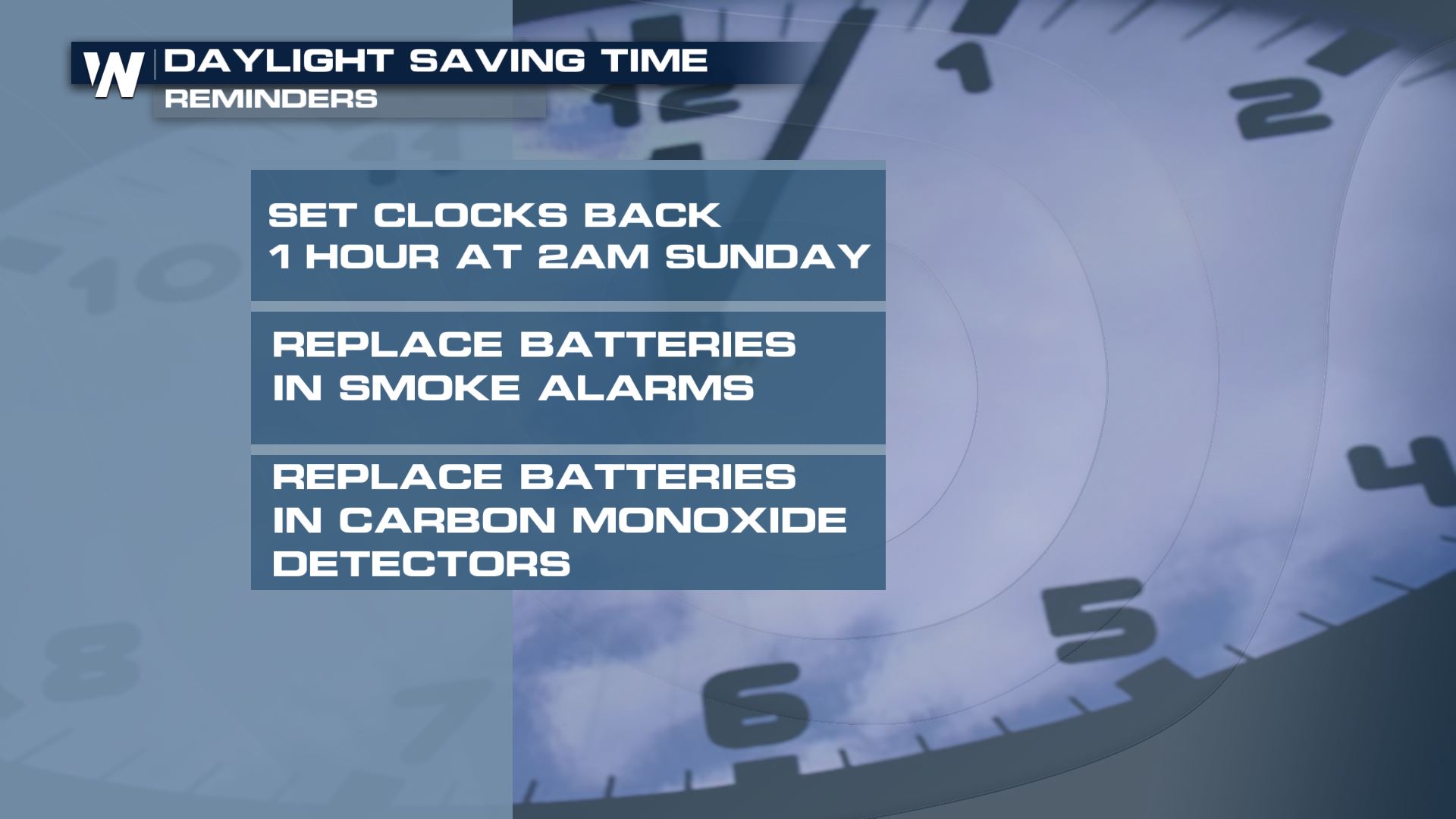 Ben Franklin was the first to suggest Daylight Saving Time in an essay in 1784. Thunder Bay, Ontario was the first city to use the concept in 1908, with Germany becoming the first DST country in 1916. The U.S. began using DST in 1918 according to the 
National Institute of Standards and Technology
. It was first called Fast Time to support the World War I effort. It was repealed 7 months later, but re-established in 1942 during World War II, called War Time. In 1945, several states adopted DST permanently, then renamed Peace Time. In 1966, congress passed the Uniform Time Act making standard start and end dates to DST. The schedule has been revised a number of times since then, most recently in 2007. Daylight Saving Time now starts on the second Sunday in March and ends on the first Sunday in November. Most states participate in this change, with the exception of Arizona, Hawaii. Puerto Rico, the Virgin Islands. American Samoa also does not observe the change. This is a great time to check those batteries in your smoke alarms and carbon monoxide detectors. As we approach the colder season, this could be a life saving safety check for you and your family.