Numerous, long track deadly tornadoes ripped through the mid-Mississippi River Valley Friday night and early Saturday morning, bringing a path of destruction to many. https://twitter.com/WeatherNation/status/1469674078739042312 A moderate risk of severe weather (level 4 out of 5) was issued on Friday ahead of the storms.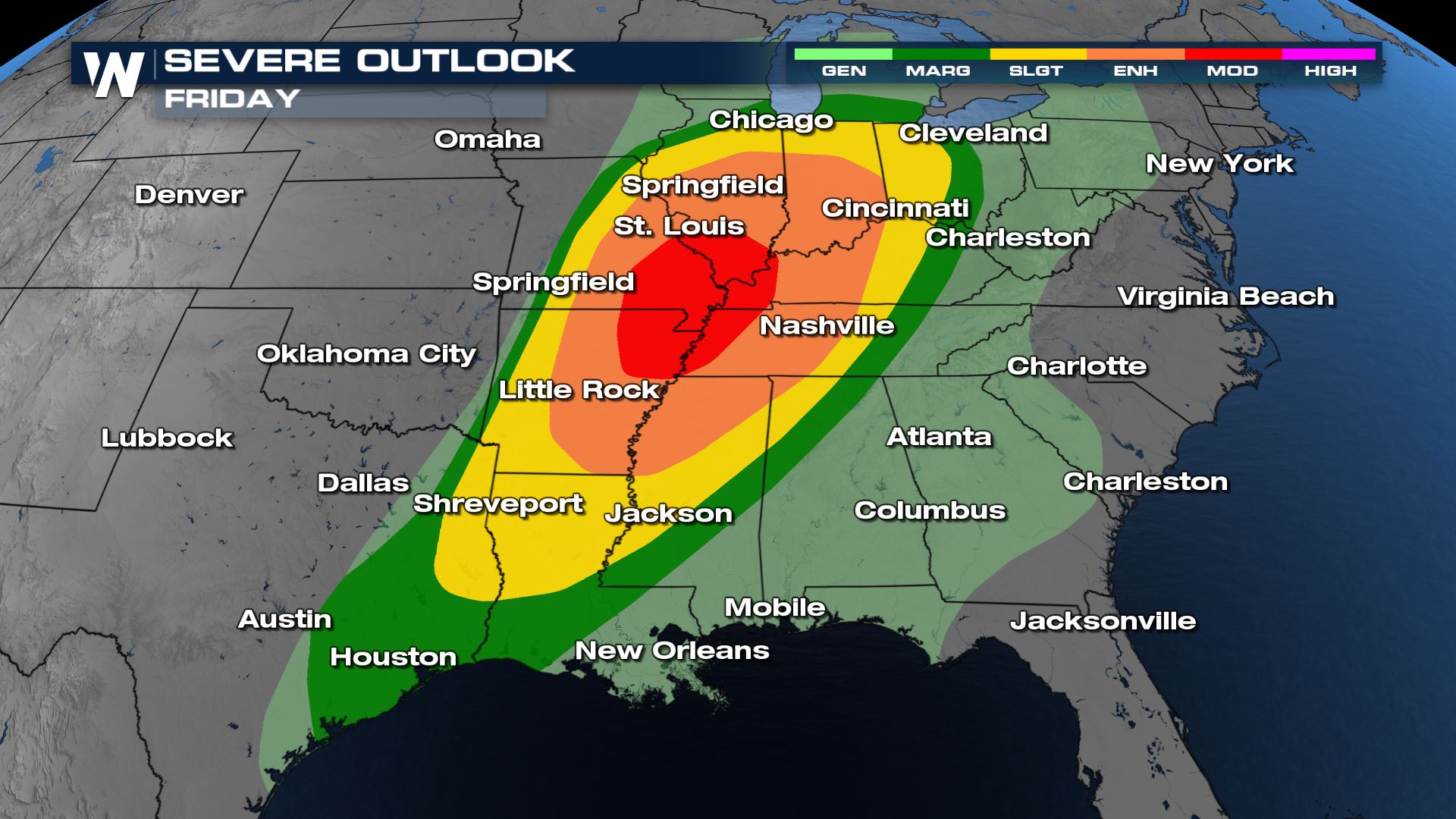 This was only our 3rd Moderate risk day in December in 6 years. The last time a risk of this magnitude was scene was in December of 2019.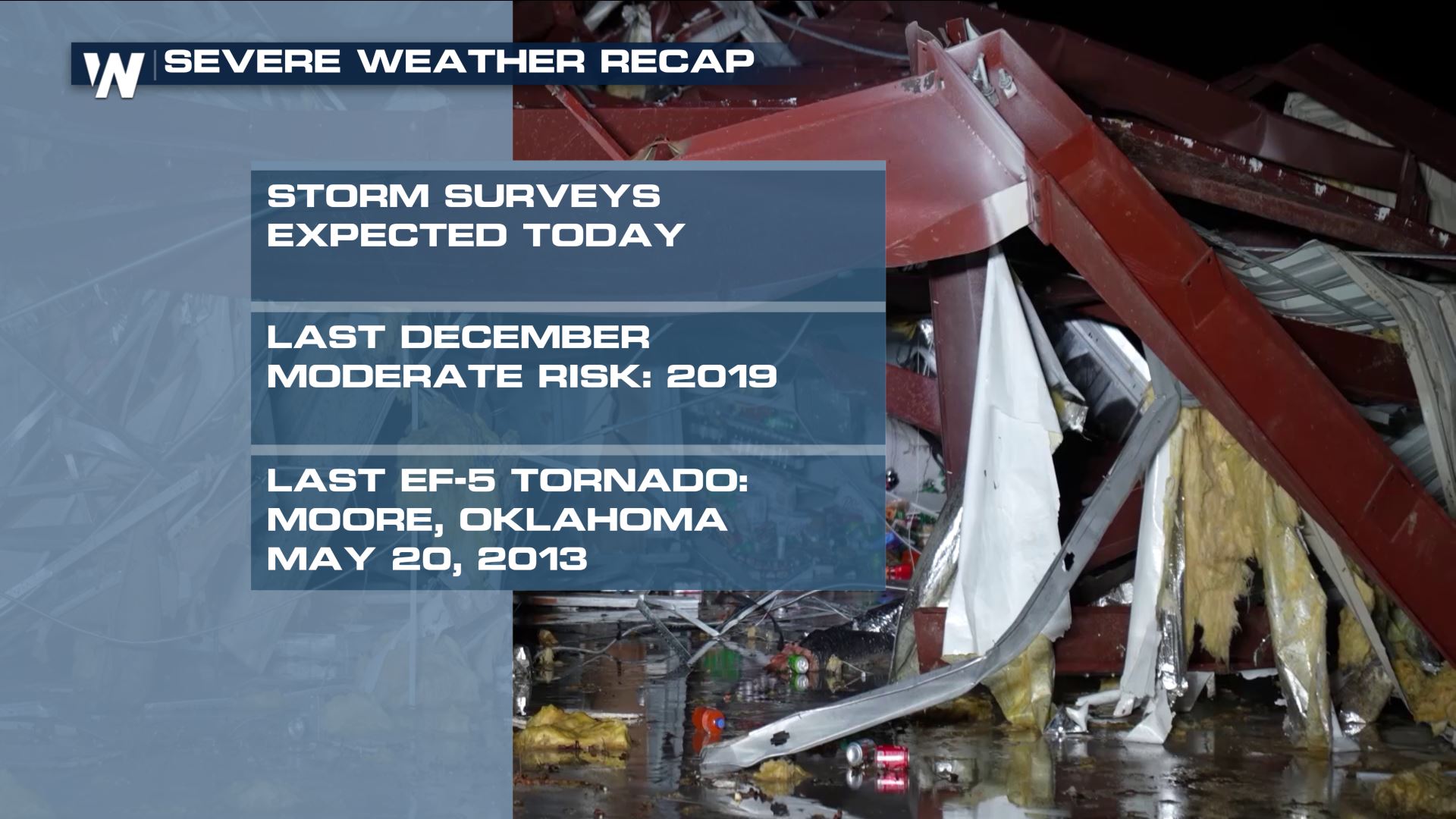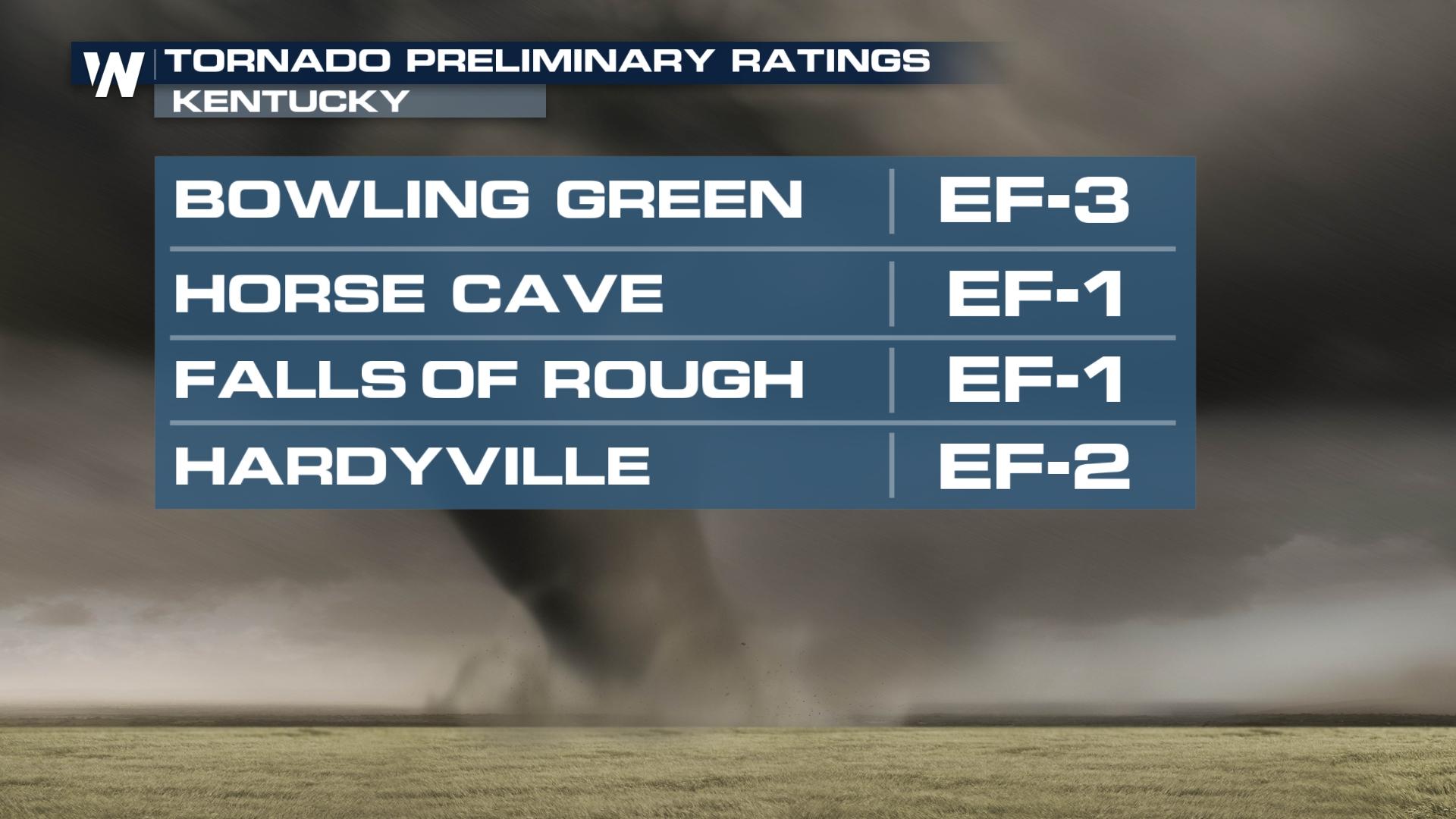 Tornado reports in Kentucky are slowly beginning to trickle in. The strongest tornado hit Bowling Green with at least EF-3 winds. The local weather service is assessing the damage area. It will likely take a few days before hear the latest on the tornado that struck Mayfield.
Mayfield
A tornado that started near Jonesboro, AR traveled over 225 miles on Friday night, ripping through the town of Mayfield, KY, which is about 20 miles south of Paducah on the west side of the state.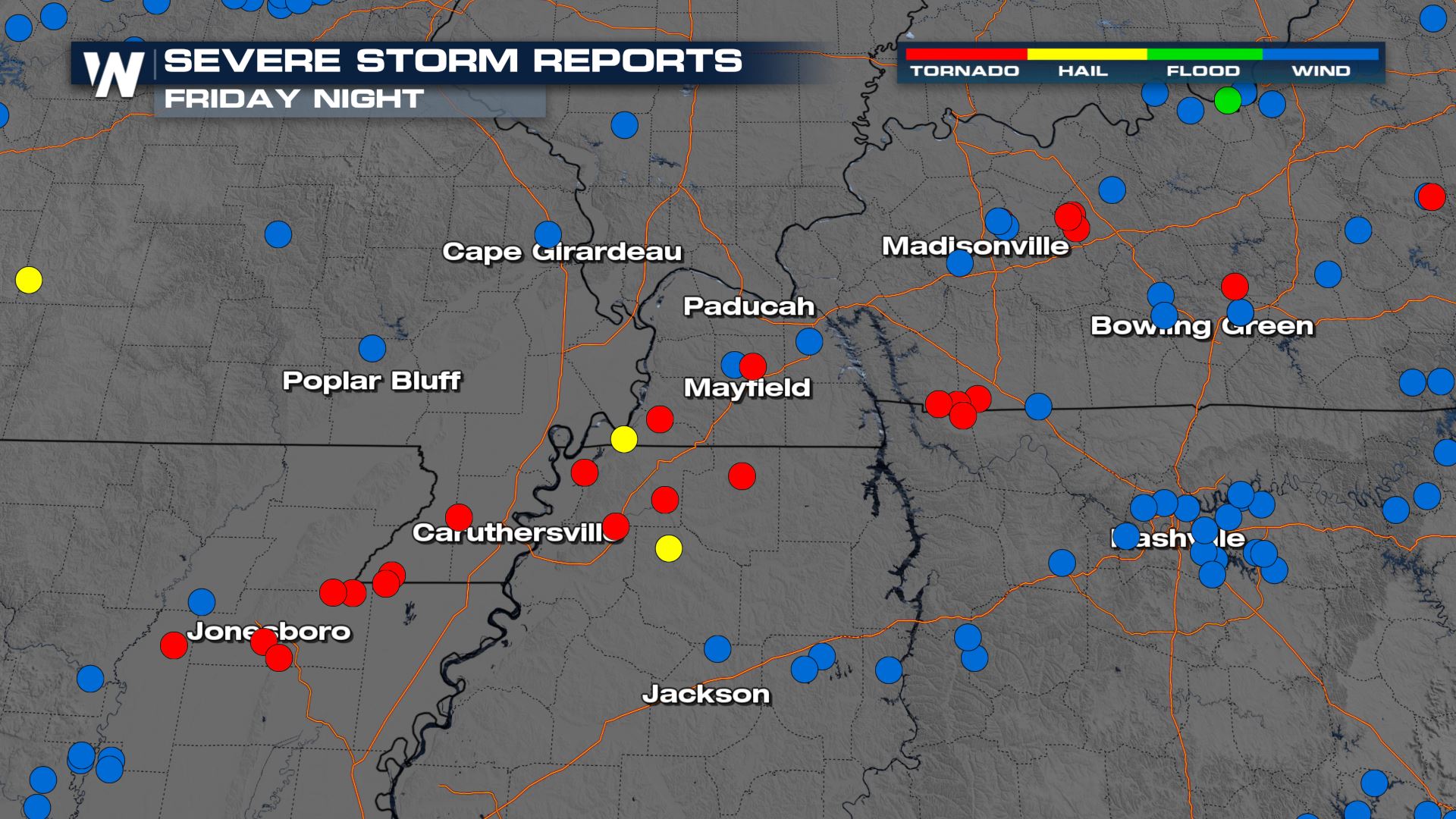 The Governor of Kentucky, Andy Beshear, says that "there will likely be 70-100 deaths" as a result of Friday night's storm.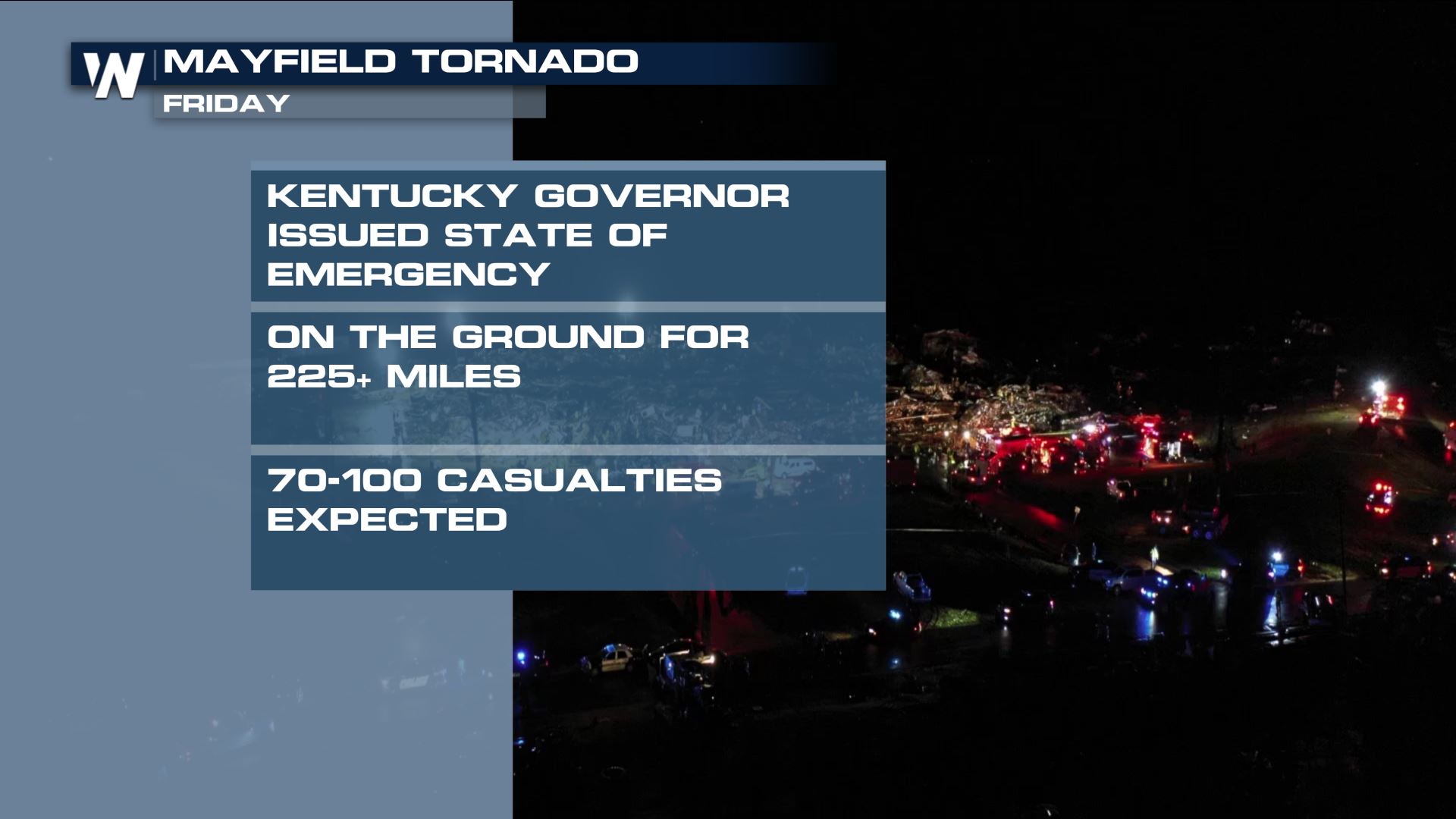 This storm will likely be one of the longest track tornadoes on record. During the time the tornado was moving through Mayfield, radar was estimating the strongest gate-to-gate shear (or inflow into the storms) ever recorded.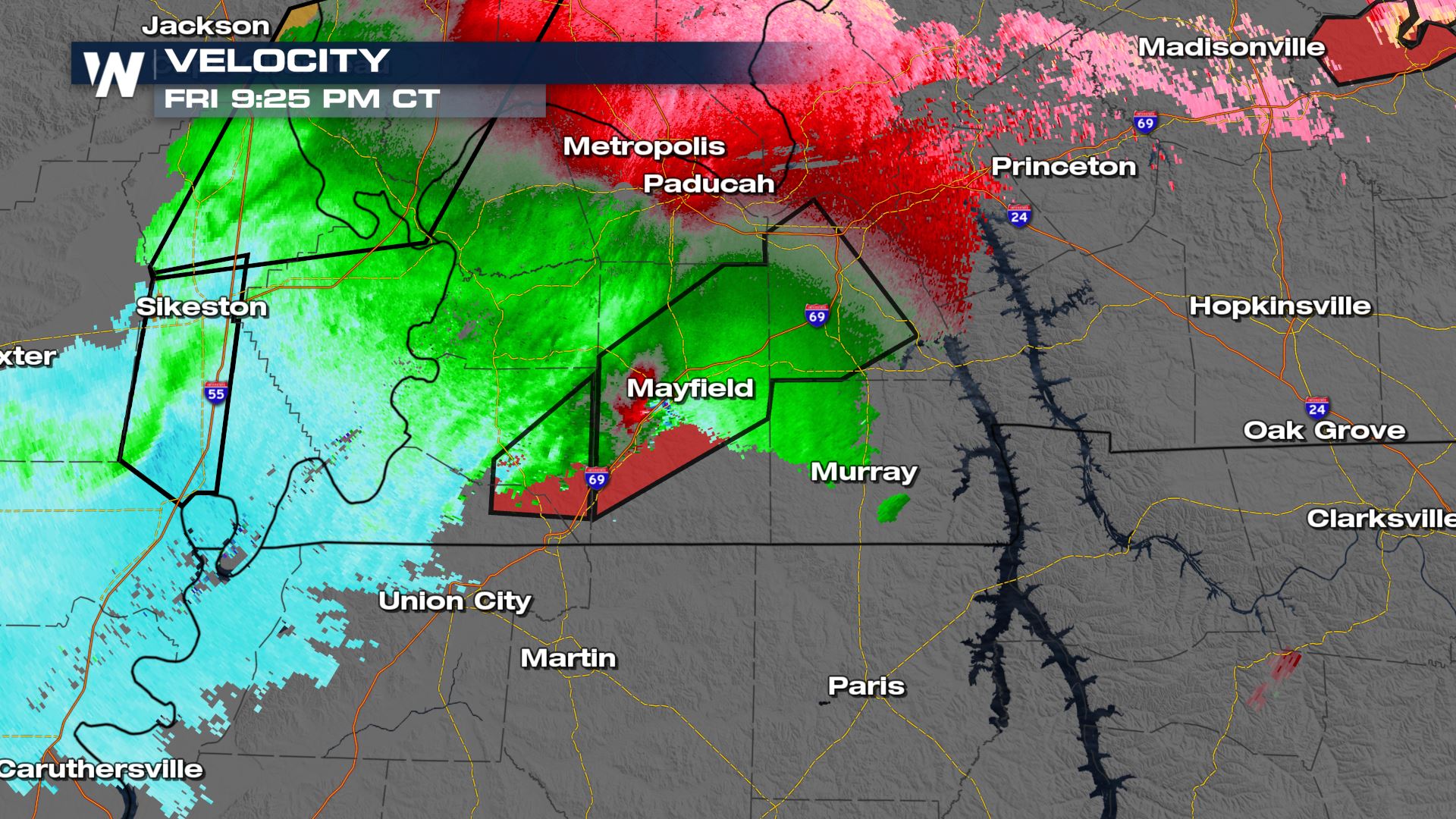 Edwardsville, IL
In neighboring Illinois, in a suburb of St. Louis, another damaging tornado ripped apart an amazon warehouse leading to two deaths.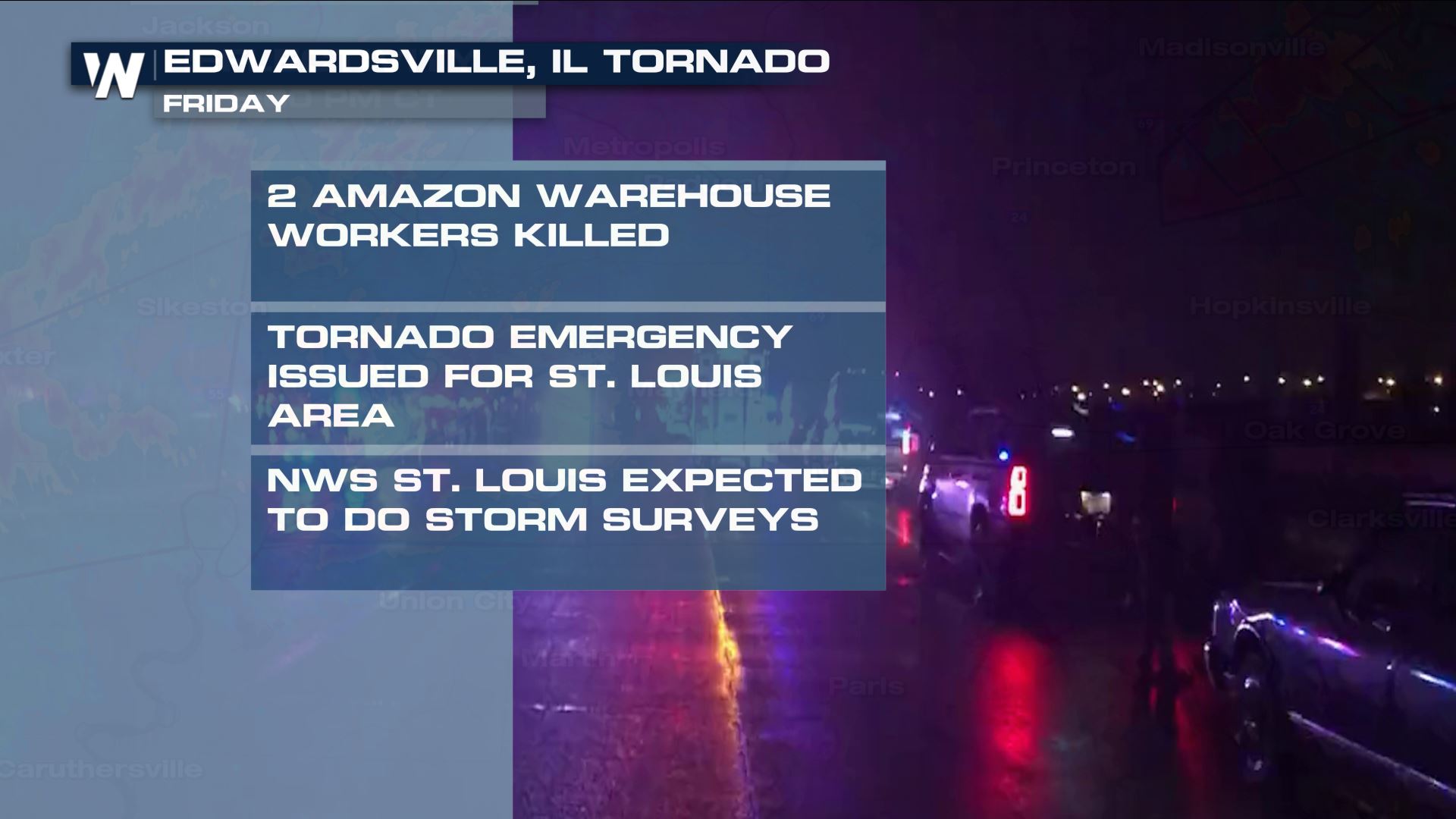 https://twitter.com/NWSStLouis/status/1469814238327689217 At the conclusion of today's survey, the NWS St. Louis office found EF-3 damage that hit the Amazon Warehouse in Edwardsville. Another tornado with at least  EF-3 winds hit the community of Defiance, MO near St. Louis!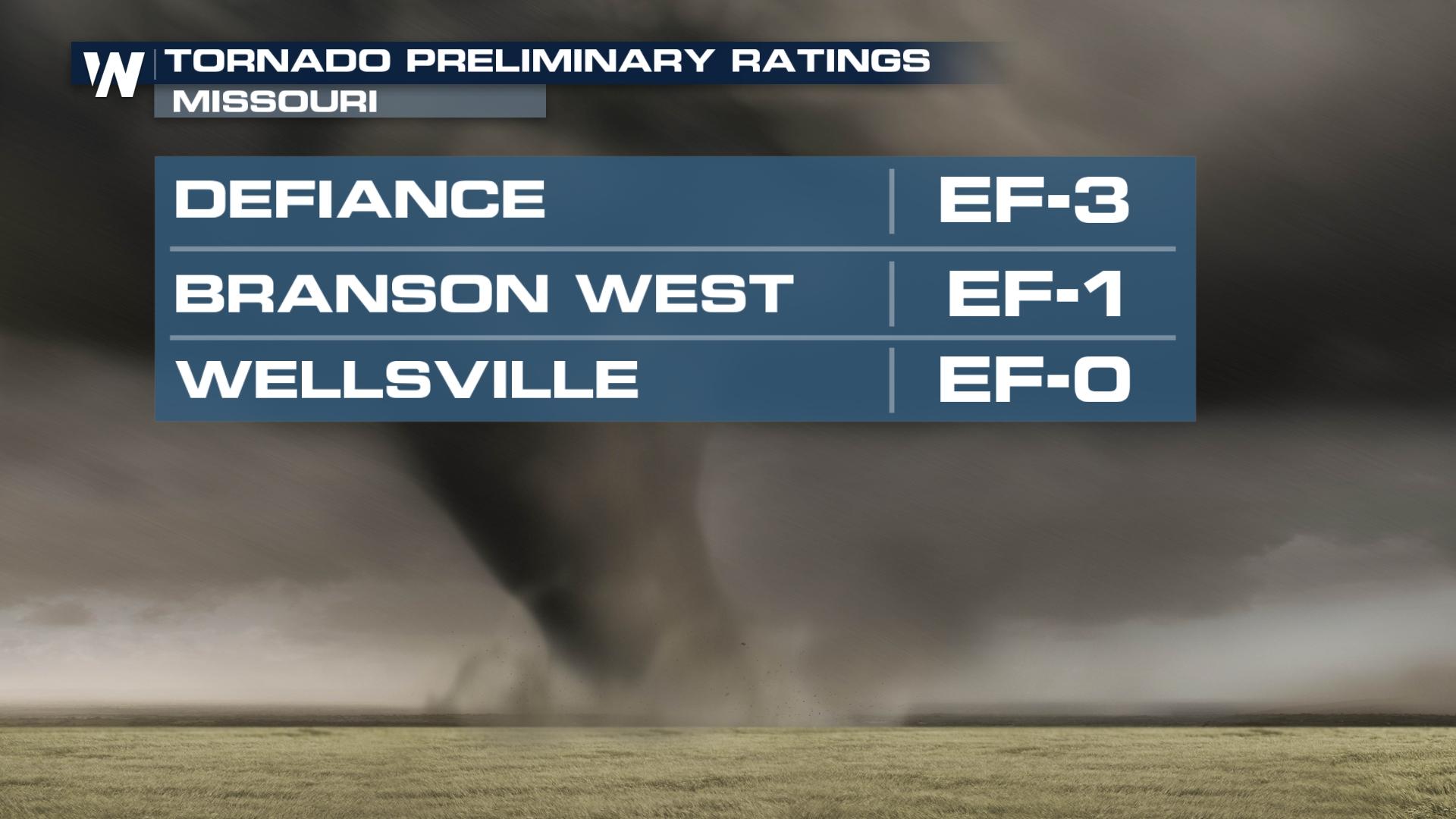 We will update you as we receive more information about the tornado ratings across the South and Mid Mississippi River Valley.