Tropical Storm Debby has strengthened to 45 mph, but the storm is likely to weaken later Wednesday and may dissipate Thursday. The cyclone is not a threat to land areas. It is located more than 700 miles southeast of Nova Scotia and 1150 miles northwest of the Azores in the Atlantic Ocean. Debby is moving to the northeast at 12 mph. Tropical-storm-force winds extend outward up to 45 miles to the north and east of the center.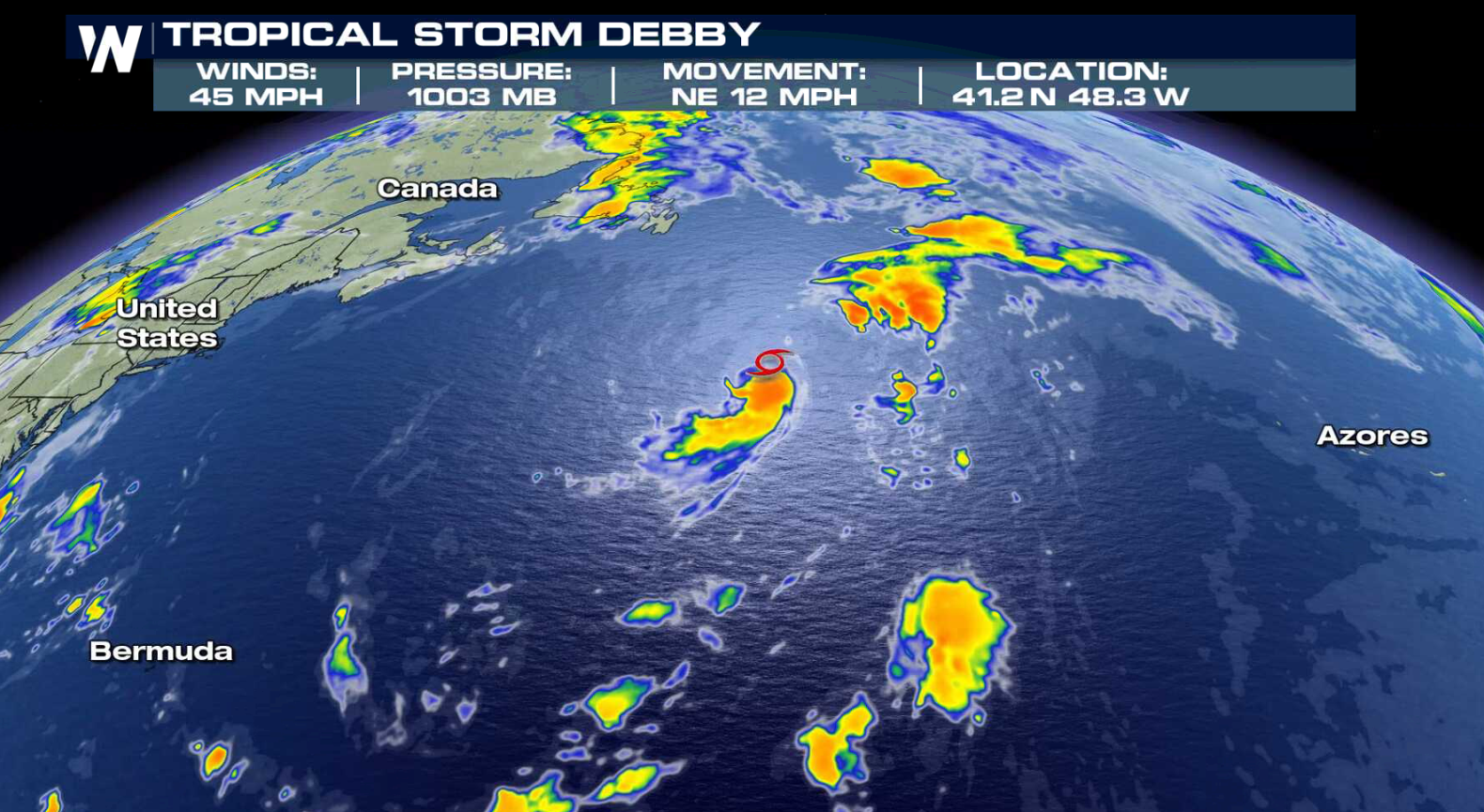 The satellite presentation of Debby still shows signs of a developing tropical system, with thunderstorms near the center and an outflow of upper-level clouds. Even with the strengthen over the last 12 hours, Debby is already moving over colder waters in the North Atlantic Ocean.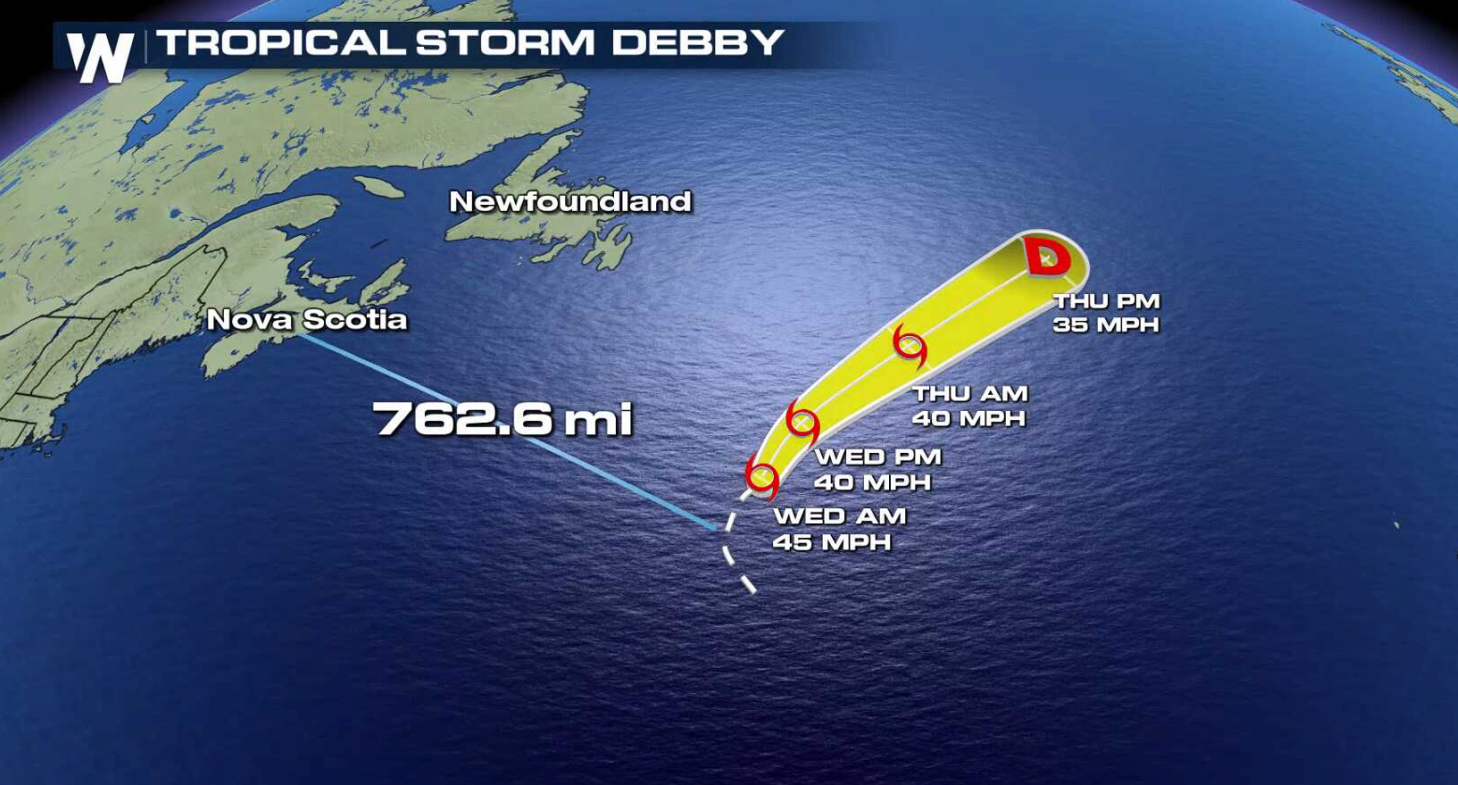 Track of Tropical Storm Debby Model forecasts all indicate weakening over the next 24 hour. Debby is expected to dissipate and merge into a larger trough of low pressure late Thursday or Friday.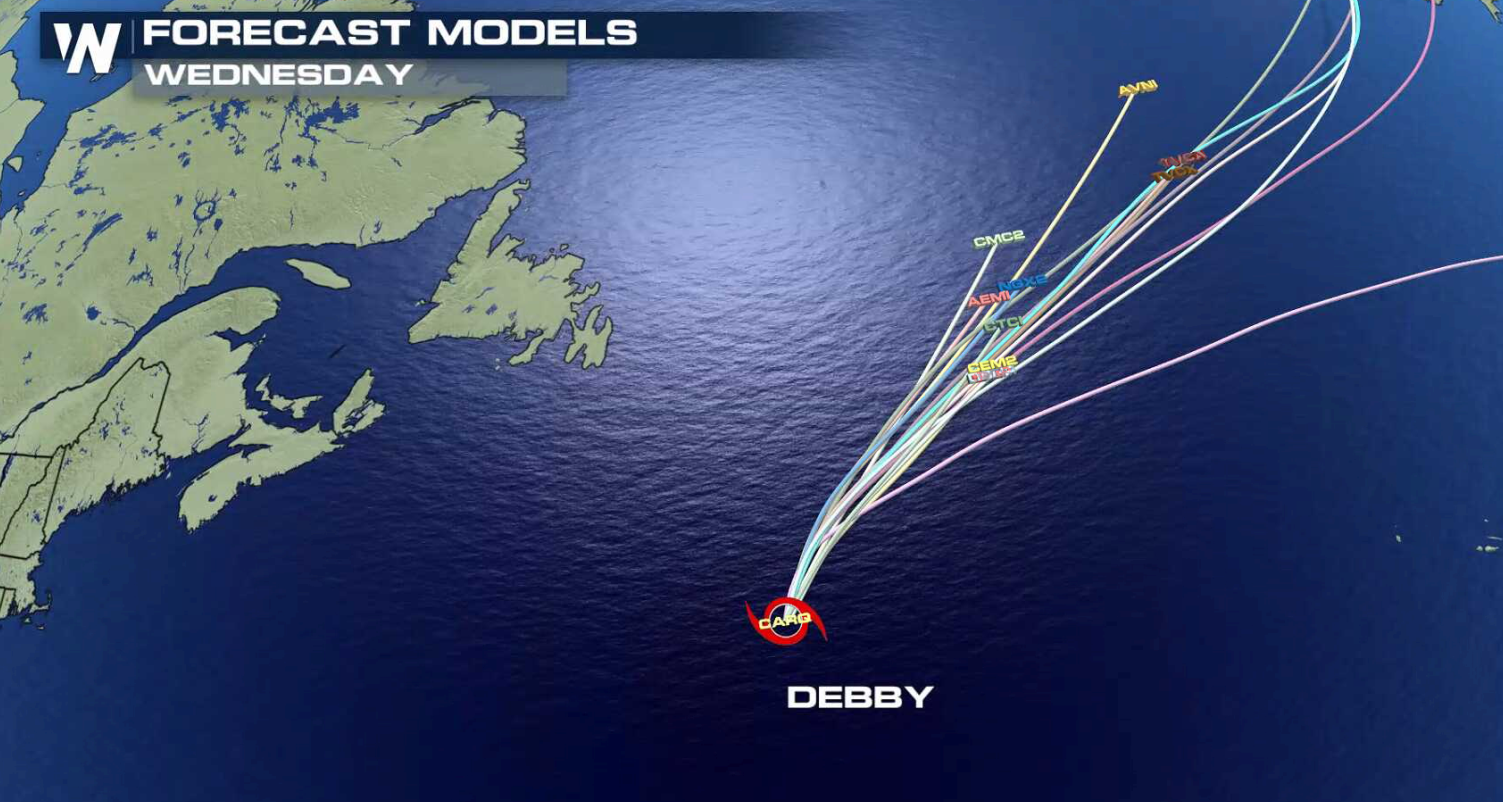 Forecast Models for Tropical Storm Debby Continue to stay with WeatherNation for all of the latest on the Tropics and Tropical Storm Debby. For
WeatherNation
: Meteorologist Mace Michaels