December 1st marks the first day of meteorological winter! Meteorologists and climatologists break the seasons down into groupings of three months.  Statistically speaking, Winter (December, January, February) is the coldest time of year and Summer (June, July, August) is the warmest.  Spring and Fall are the transitional seasons in between.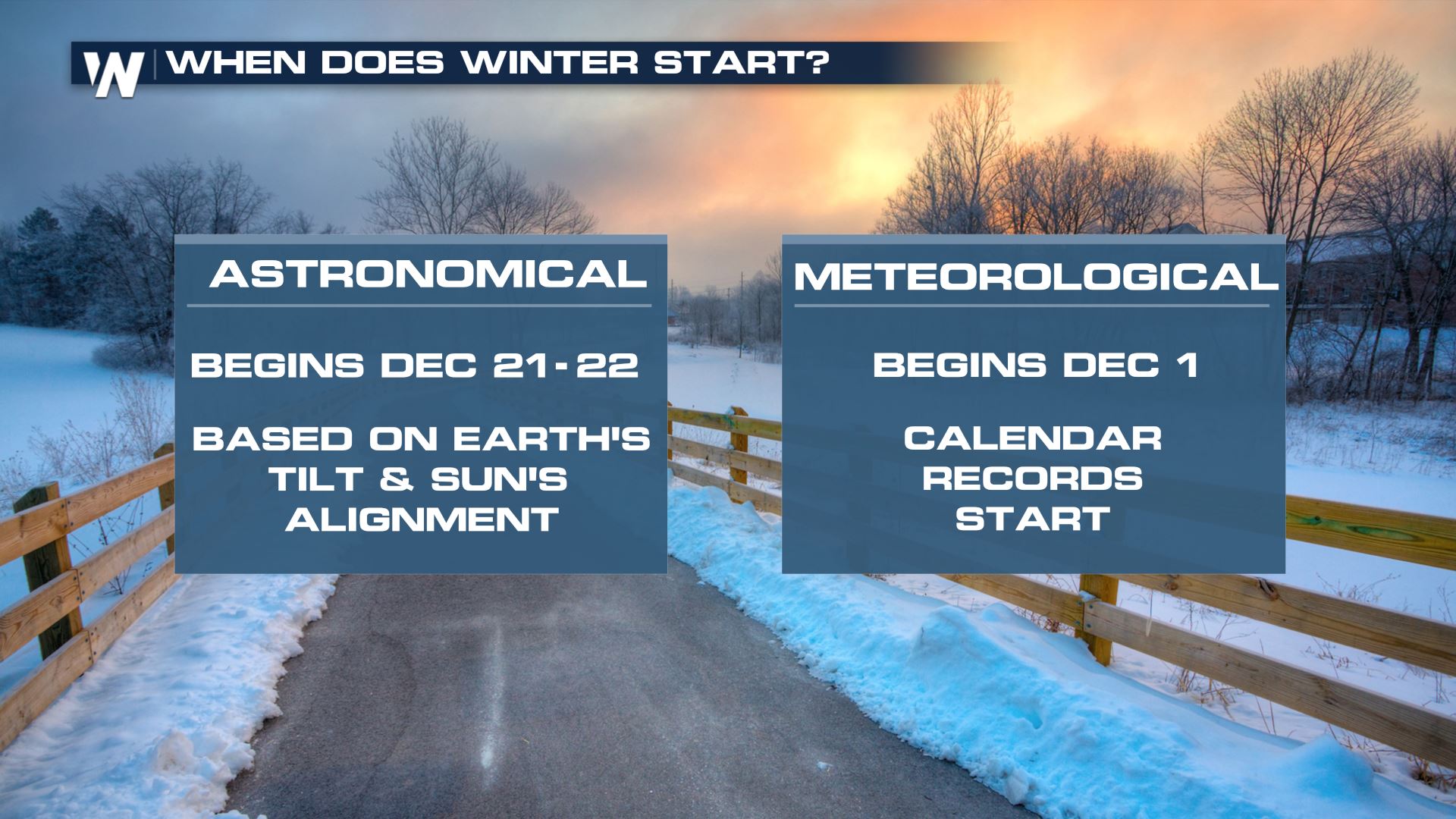 On Tuesday, 
NOAA's Climate Prediction Center
updated the
December outlook
. Expected
La Nina conditions
are a main factor in this 30 day forecast. A busy atmospheric river is expected to continue in the Northwest with wetter than normal weather in the forecast. The Great Lakes may see active lake effect snowfall over the upcoming month as above normal precipitation is expected over the region.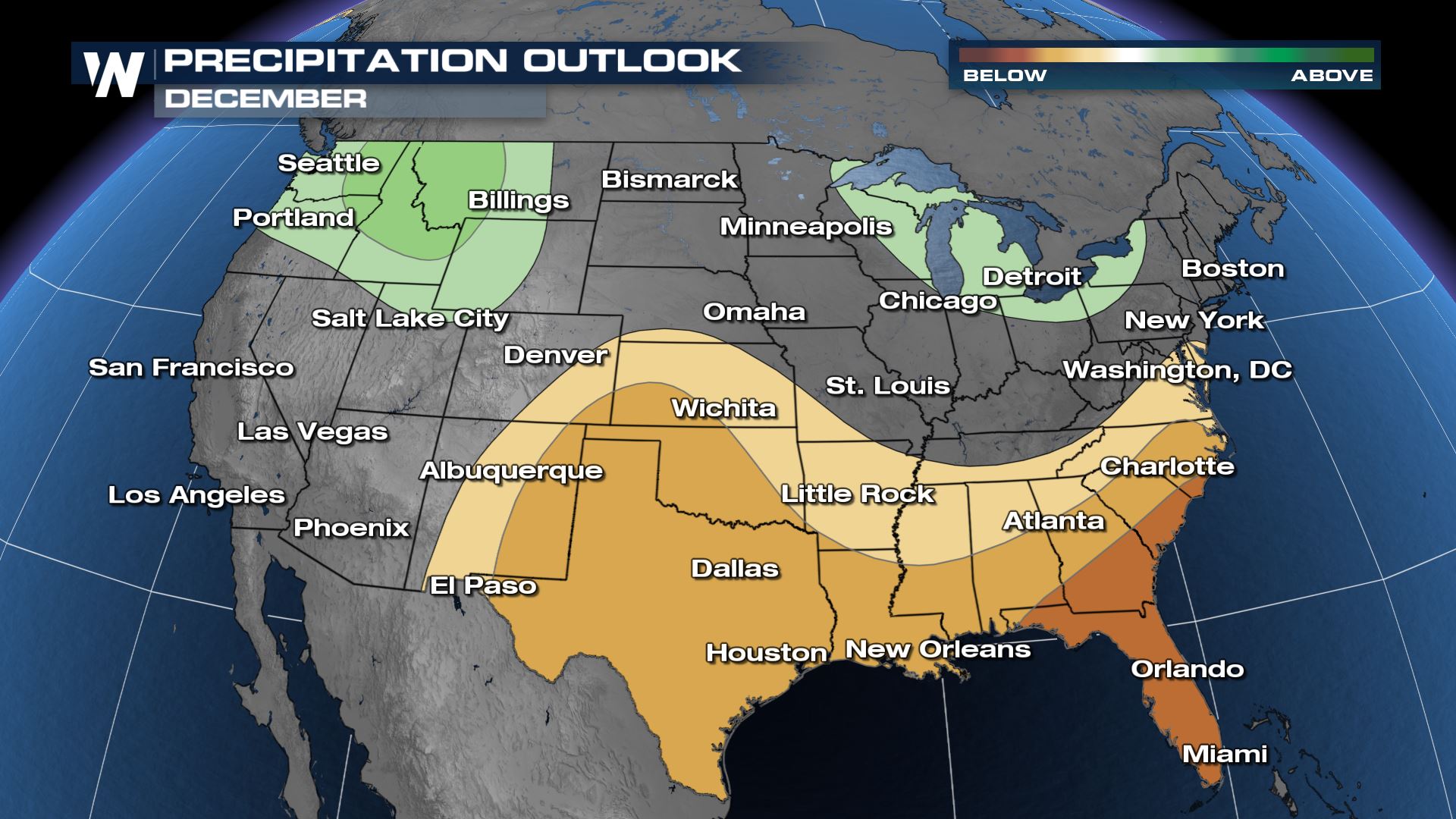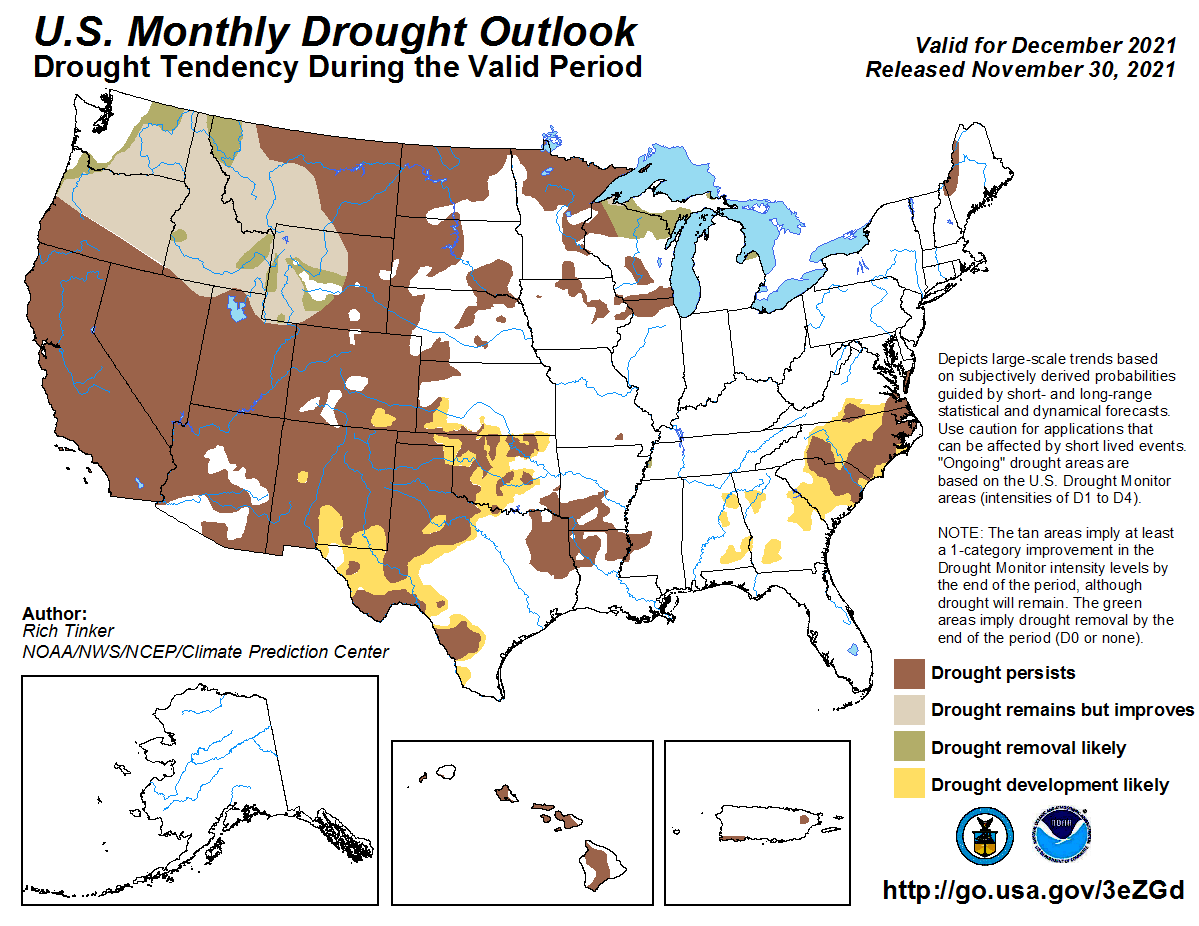 Drier than normal weather is expected in the southern Plains and Southeast. This will likely lead to an expansion of drought conditions. With the jet stream expected to stay well to the north most of the month, odds favor warmer than average weather across the the southern two thirds of the country.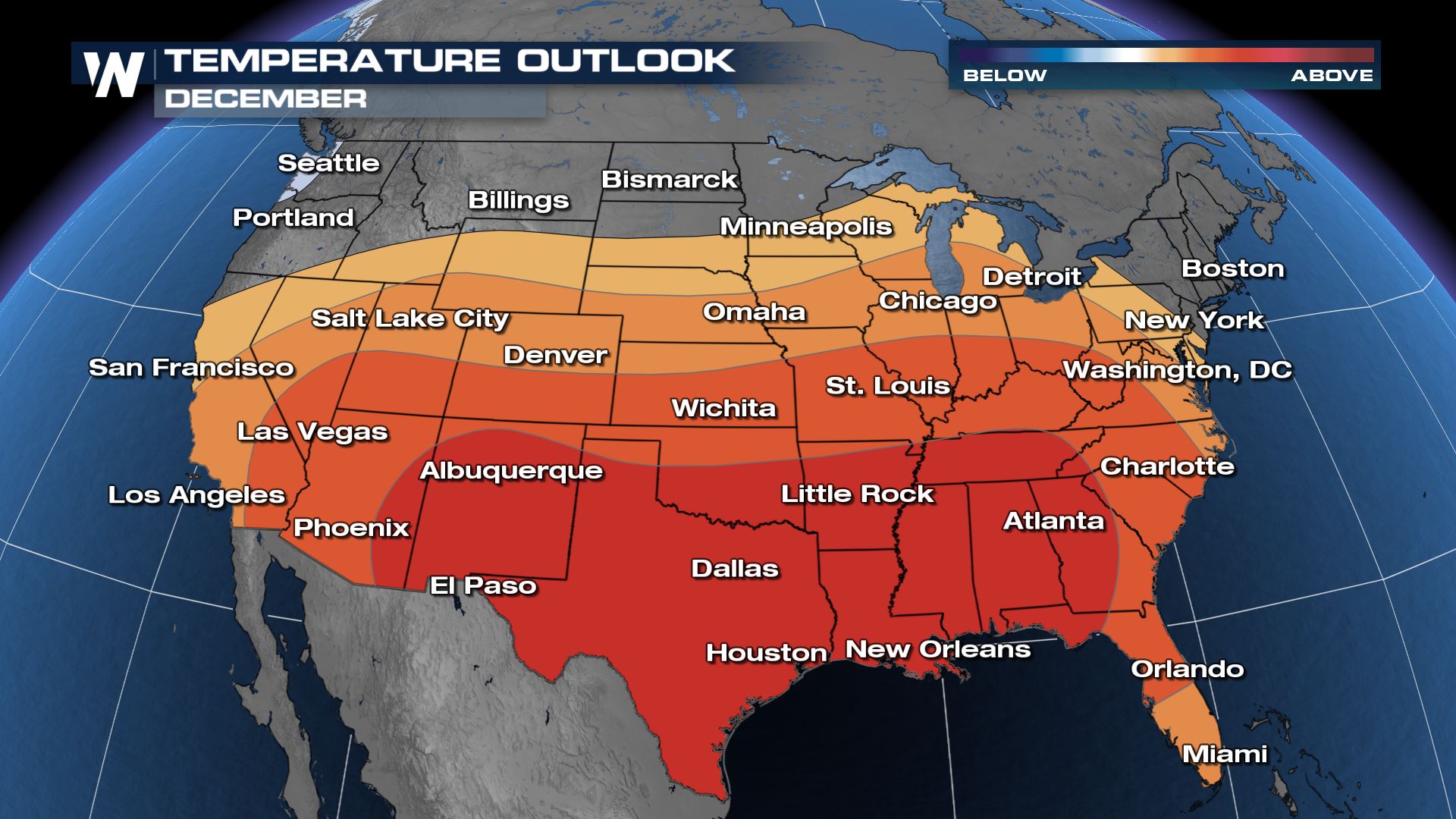 La Nina was the driving factor in the forecast for December and the
Climate Prediction Center expects conditions to last for several months
.  La Nina occurs when the waters of the Pacific Ocean show a general trend of cooling, the opposite of an El Nino. During La Nina periods, the jet stream is less active in the Southern U.S. This typically leads to fewer storms systems and below average precipitation. Cooler than normal weather typically occurs across the northern tier of the country and occasionally wetter periods as well.