Have you ever wondered why one year we're so hot, and the next cooler? Or record snow this winter… then bone dry the next?You can partly blame the "El Nino-Southern Oscillation" or "ENSO" for short. It is a shifting global pattern, pairing sea-surface and atmospheric temperatures in the Pacific Ocean. Fluctuations in these temperatures impact large-scale air movements in the tropics… leading to predictable changes in U.S. weather patterns. ENSO can occur in three stages: El Nino, La Nina or ENSO Neutral. This pattern shifted back and forth every two to seven years.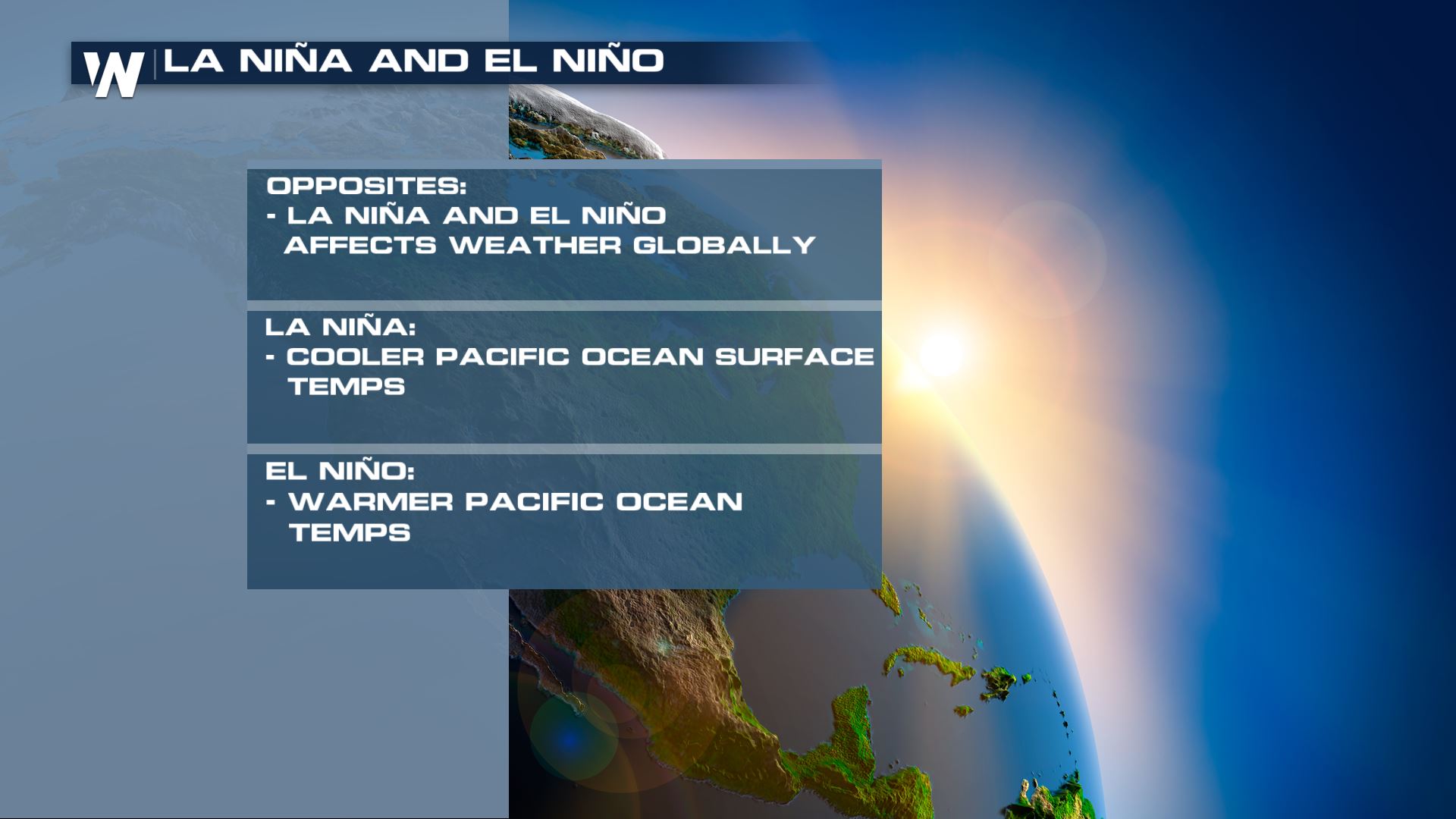 El Nino is characterized by *above* average sea surface temperatures in the Pacific. It is associated with wetter than average conditions along the Gulf of Mexico. In stronger El Nino years, there is a higher probability of heavy precipitation in the southwestern United States.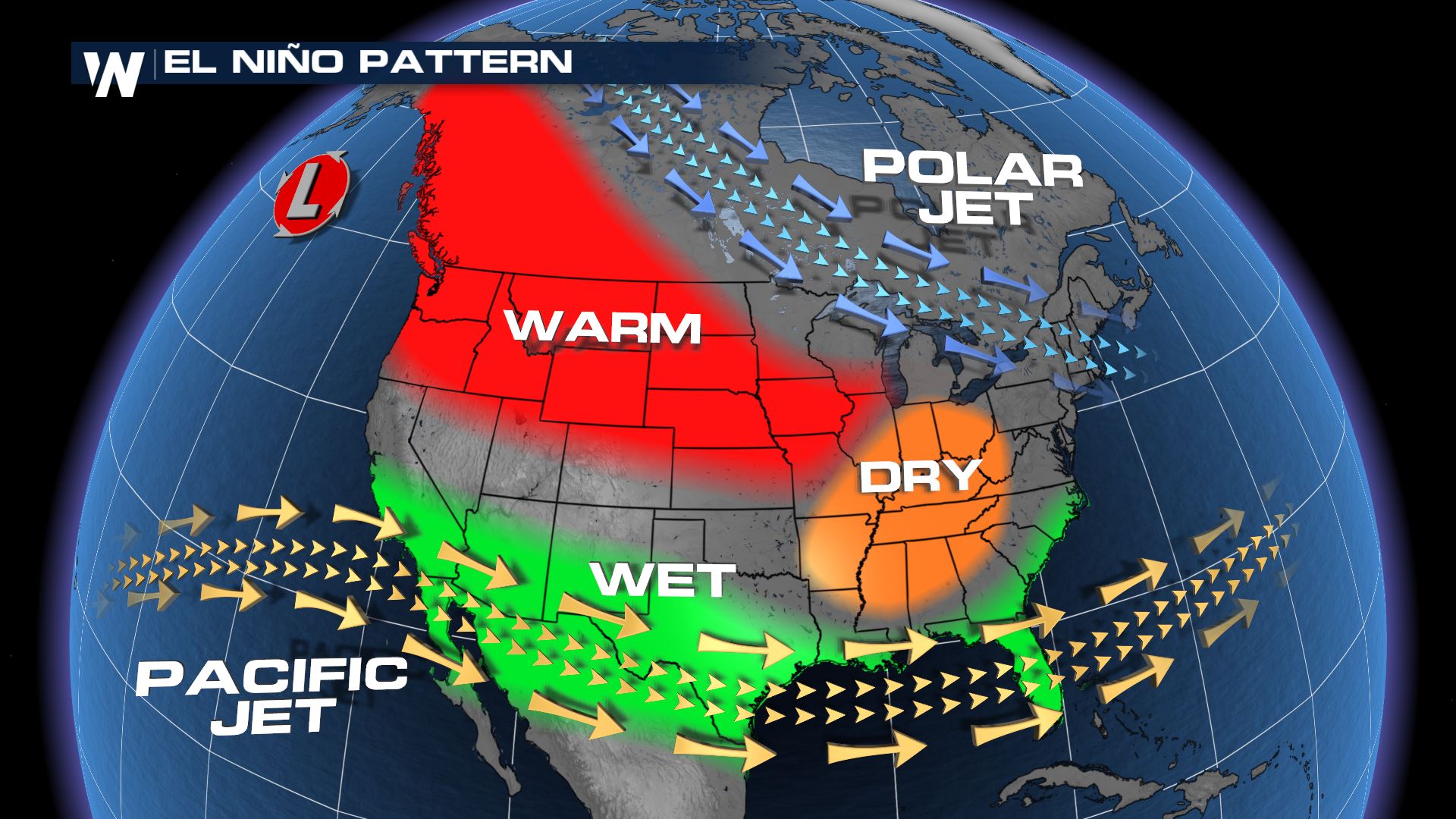 La Nina is the opposite… characterized by *cooling* of the Pacific Ocean surface. La Nina phases tend to favor Atlantic Hurricane development. For example, the record setting 2020 season. In the lower-48, we tend to see cooler and wetter winters in the northern part of the country.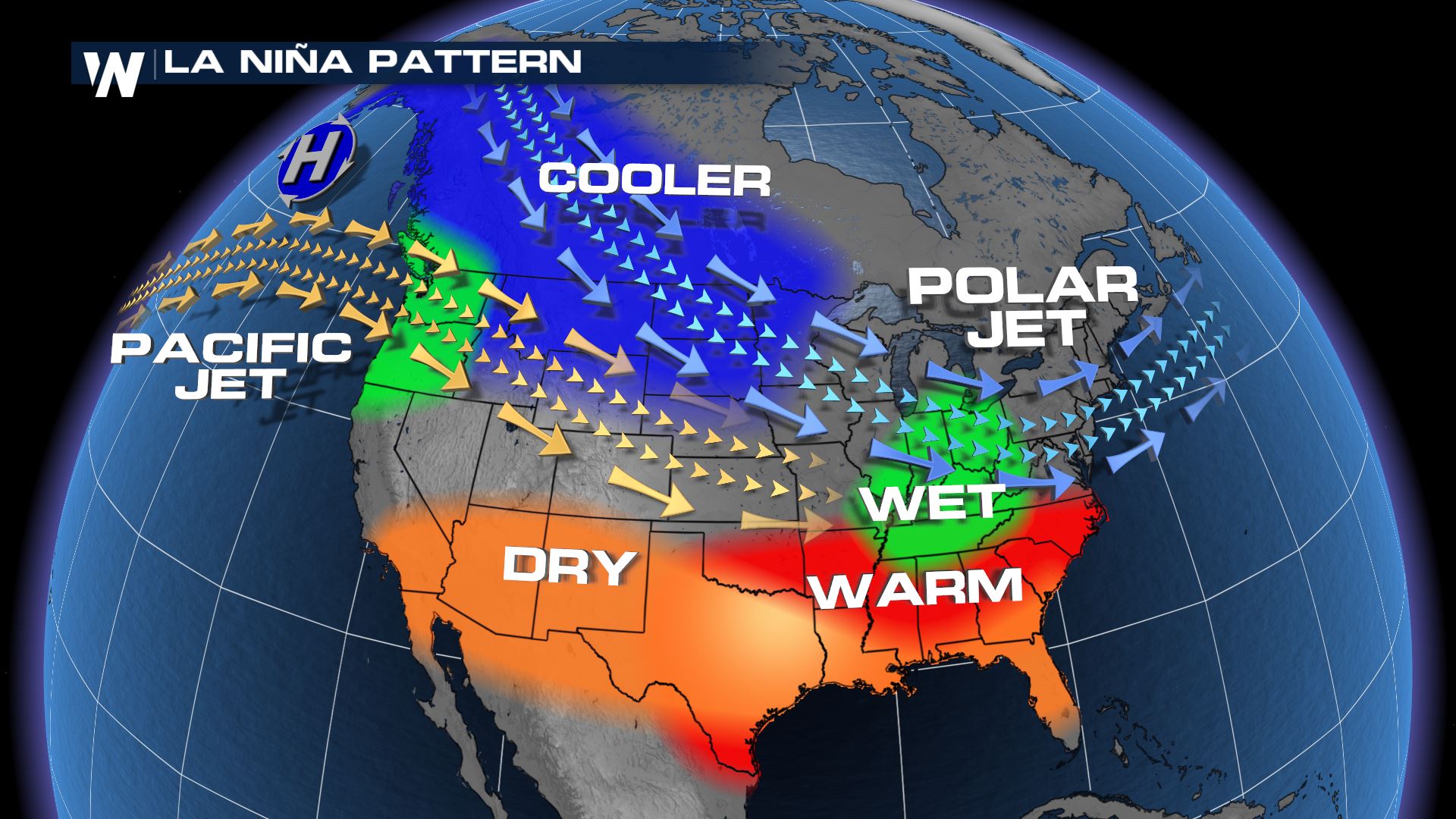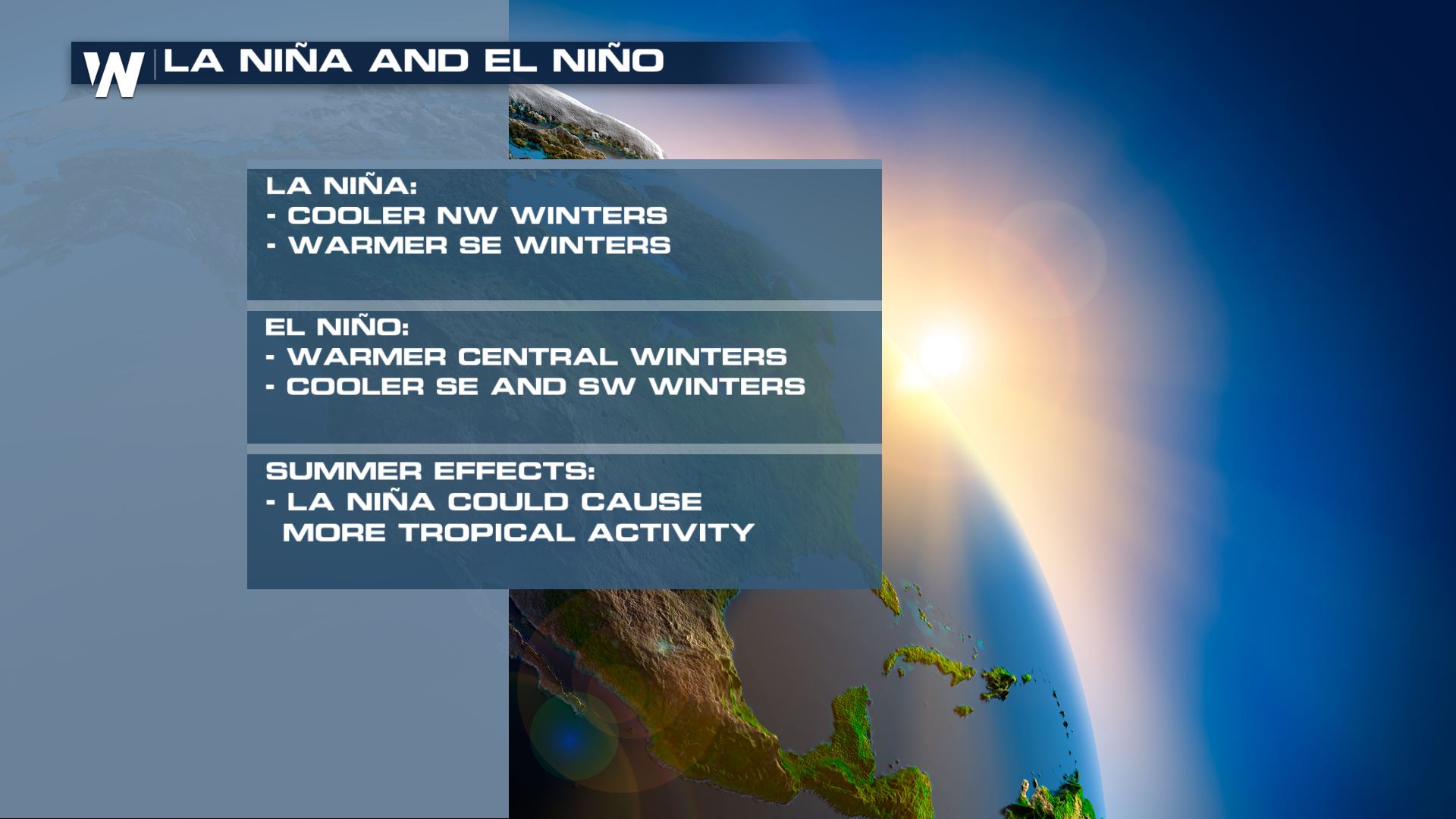 When ENSO is neutral, it means the sea surface temperatures are right around average or the atmospheric temperatures and ocean temperatures even themselves out.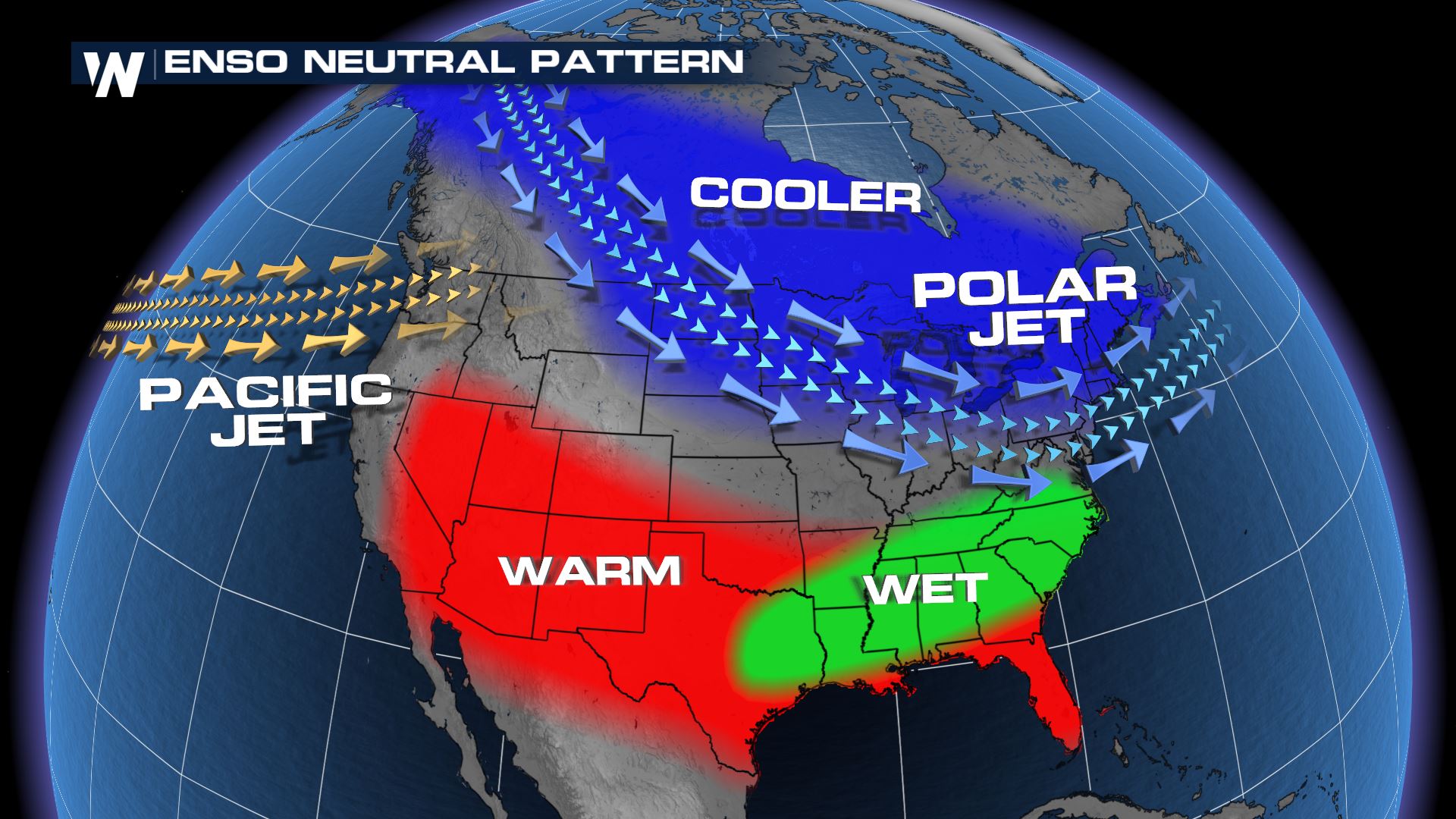 Stay with WeatherNation as we continue to bring you update on what phase of ENSO we are in and your top weather headlines.