Since weather records have been kept, the hottest temperature every recorded for the Denver, Colorado area is 105 degrees. The city may get to that mark Thursday.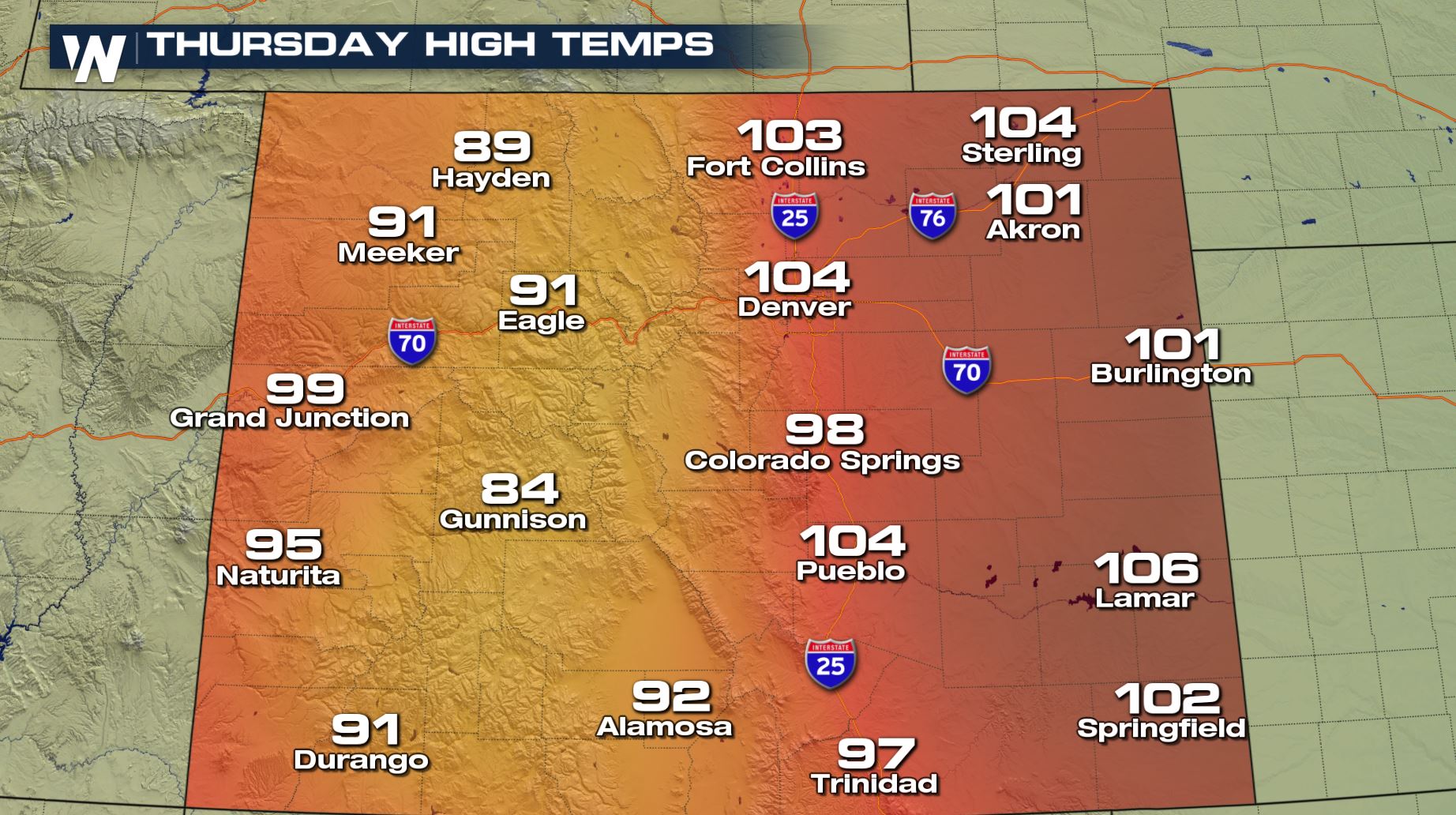 A hot day is on tap for Colorado on Thursday, June 28. Denver is forecast to reach a scorching 104 degrees Thursday afternoon, nearly 20 degrees warmer than the average high of 85 this time of the year. If this high temperature forecast comes true, it will handily beat the daily record high.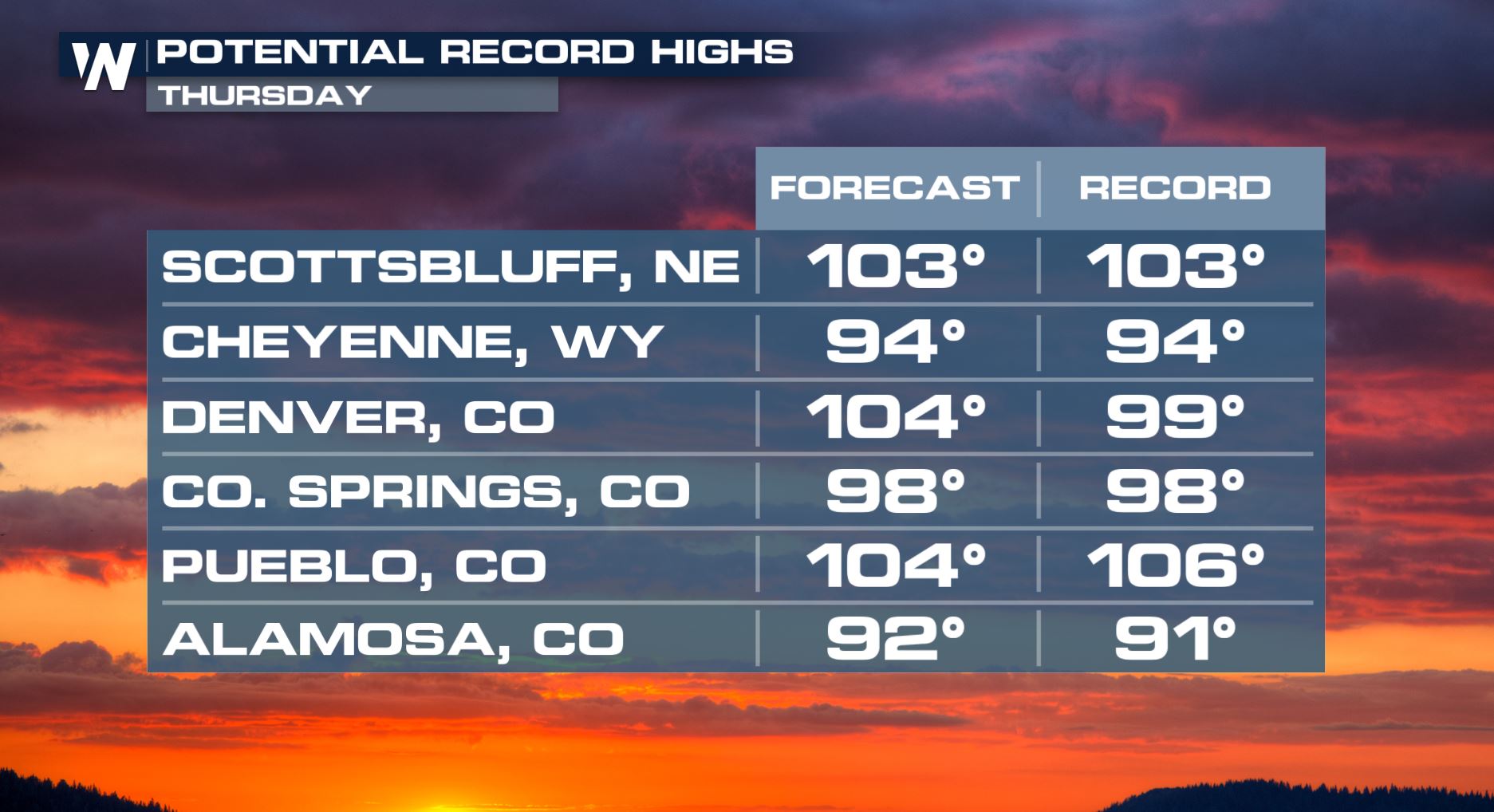 Forecast high temperatures (left) versus current record highs for the date (June 28) The current record high temperature for June 28 in Denver is 99° set in 1986. Temperature records are kept in many ways. You'll usually hear a new record temperature for the specific day it happened. For instance, the 99° record in Denver is only for Thursday, June 28. However the all-time hottest temperature in the Denver area is 105° (for any calendar date).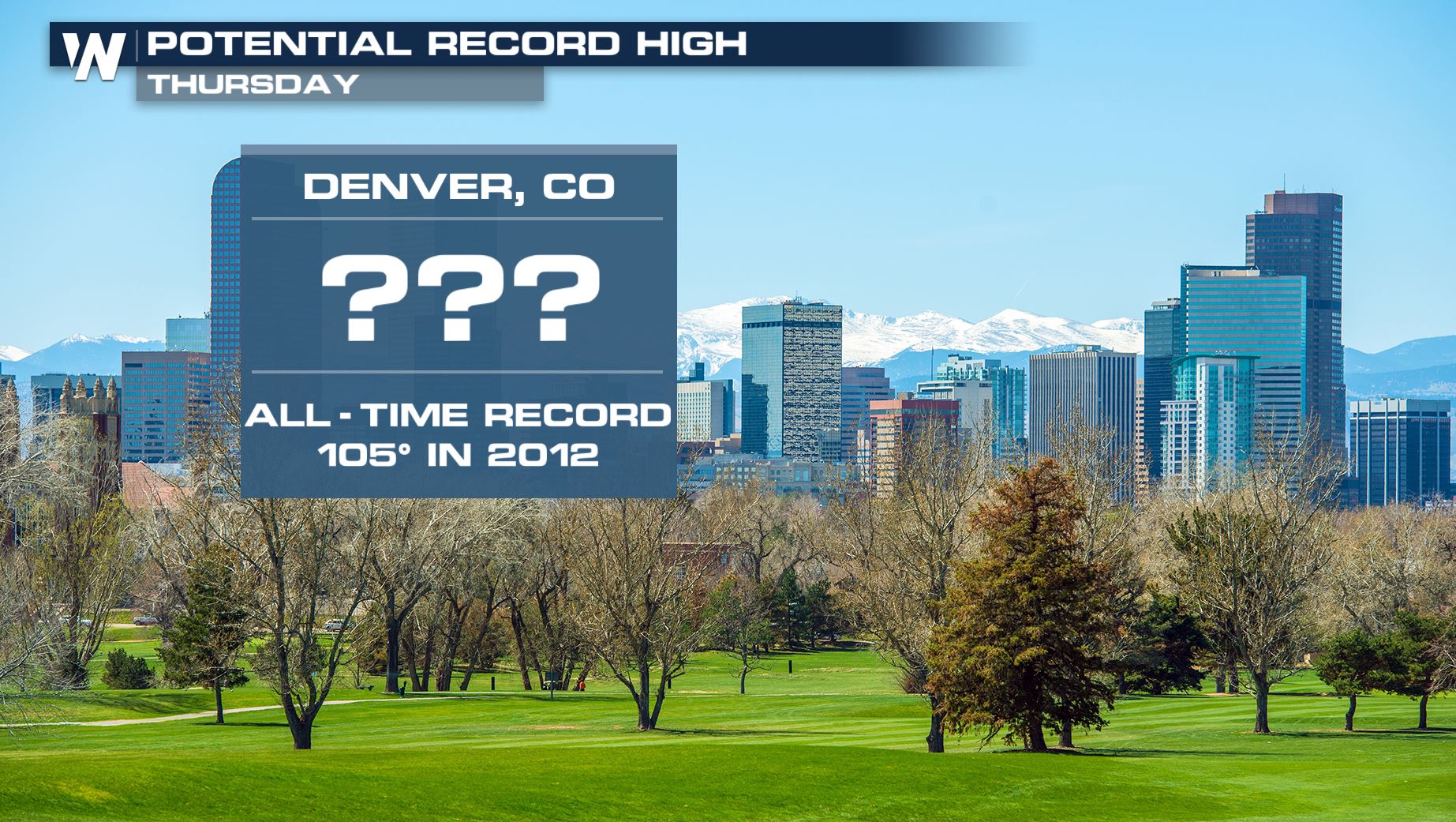 So how hot can Denver potentially get? The National Weather Service forecast is 104°. As meteorologists, we use a few methods of calculation to determine high temperature forecasts.
Weather pattern recognition
Previous events
Forecast model outputs
First, we as meteorologists determine the outcome of a weather scenario based on pattern recognition. In Thursday's case, there will be a dip in the jet stream across the West coast. This amplifies and usually lifts the jet stream north over Colorado, helping heat surge in. Plus, the wind will be coming off the Rocky Mountains and sinking into the Denver area. This sinking air heats rapidly. Thus, we know the weather pattern signals a hot day.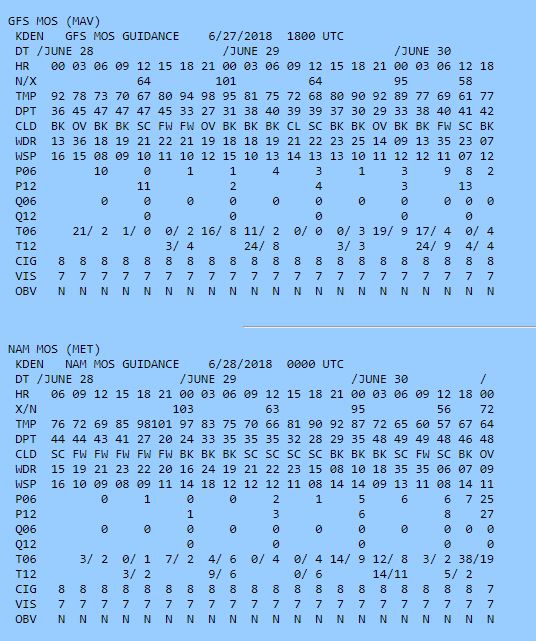 Next we have the computer models. These are models that compute high temperatures (as well as various other data) for various cities. The two listed above show the GFS model forecast of 101° for Denver Thursday, while the NAM model forecast has 103°. This is where previous events can help a forecaster. On Wednesday, these computer models had forecast 94-97° for Denver. The actual, observed high temperature ended up being 101°! That means the models underestimated the heat by 4 to 7 degrees. So if that's the case Thursday, the actual high temperature could be hotter than 101-103°. Nonetheless, only time will tell if Denver gets its hottest temperature. The city has hit 105° a few times in recorded history, most recently on June 25th and 26th of 2012, July 20, 2005 and August 8, 1878.
For a full list of the hot-weather-related climate data for Denver, visit this site
. For WeatherNation, Meteorologist Steve Glazier