The Mile High City of Denver, Colorado has not seen snow since April 21st. To many, this might not sound like an impressive statistic, but let's look a little bit deeper.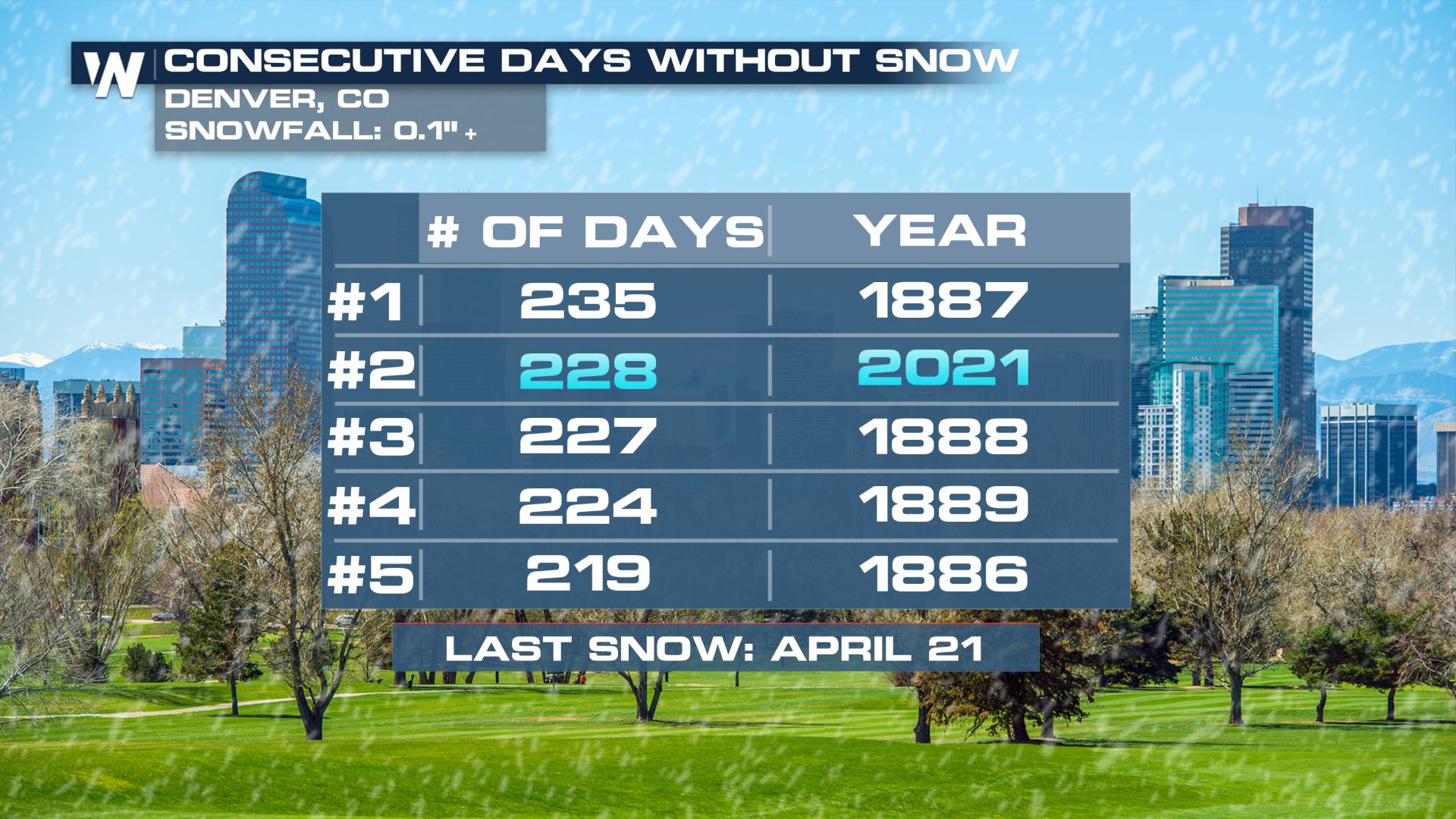 It has been 228 days since April 21st and that puts Denver into the top 5 list of longest snowless streaks. In fact, Denver currently sits in the second spot for longest streak without measurable snow! We should note, measurable snowfall is any accumulation of 0.1" or greater. It can snow, and the amount can accumulate to a "trace" but that's not measurable. Meteorologists in the Denver area keep track of when, and how much, it snows. Then, the data is collected of the sight of final accumulation (spring) and the sight of first accumulation (fall) and calculated for how many days elapsed in between. Since we're on December 5th without any snowfall, that's where the number of 228 straight days comes from.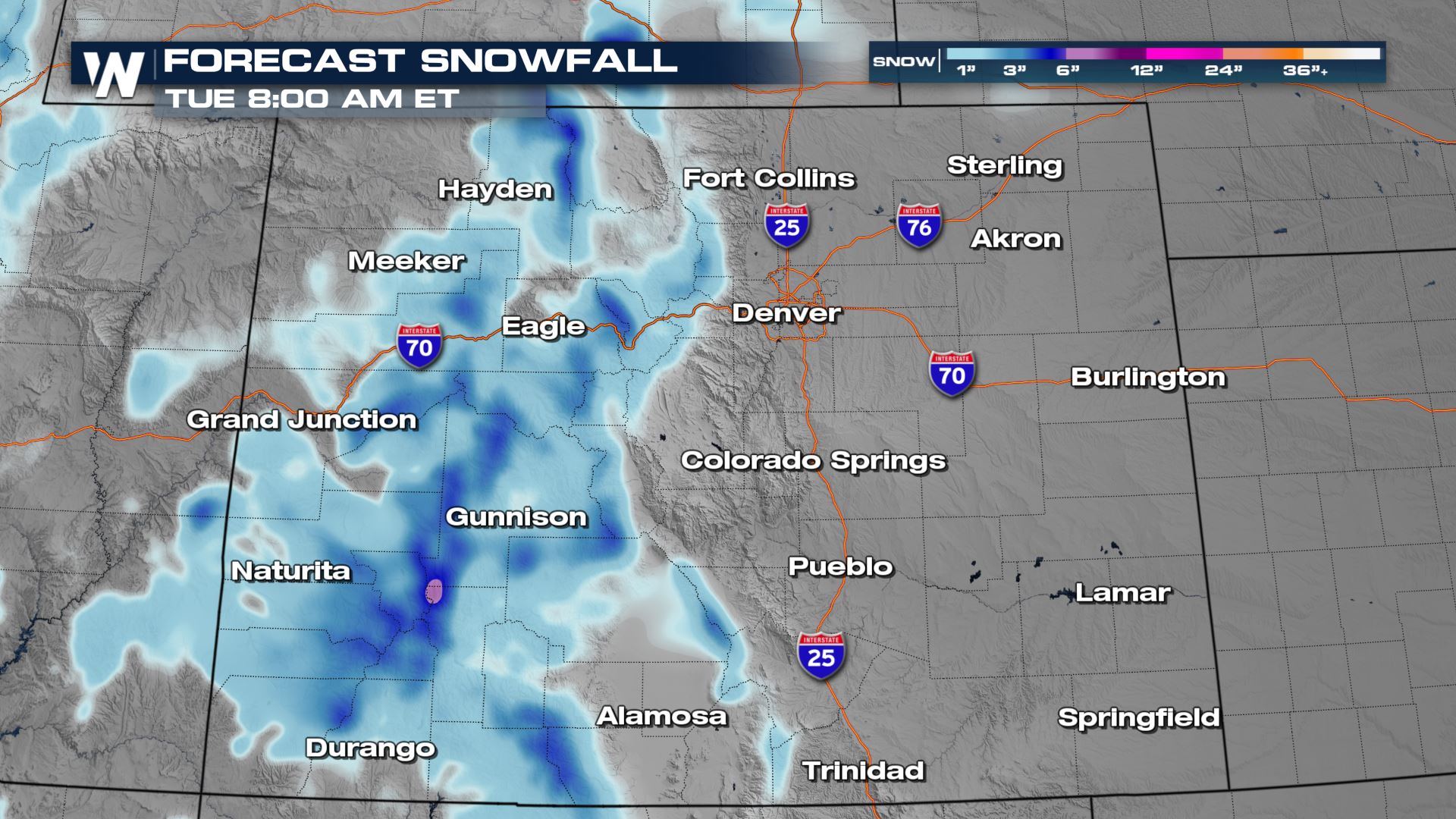 Let's look at three weather models at three various time periods to see if we can find any snow on the horizon. Taking our in-house Baron snowfall forecast out through Tuesday, December 7th shows little to no snow. That will take Denver to 230 straight days without snowfall. That mark would put Denver 5 days shy of the longest snowless streak.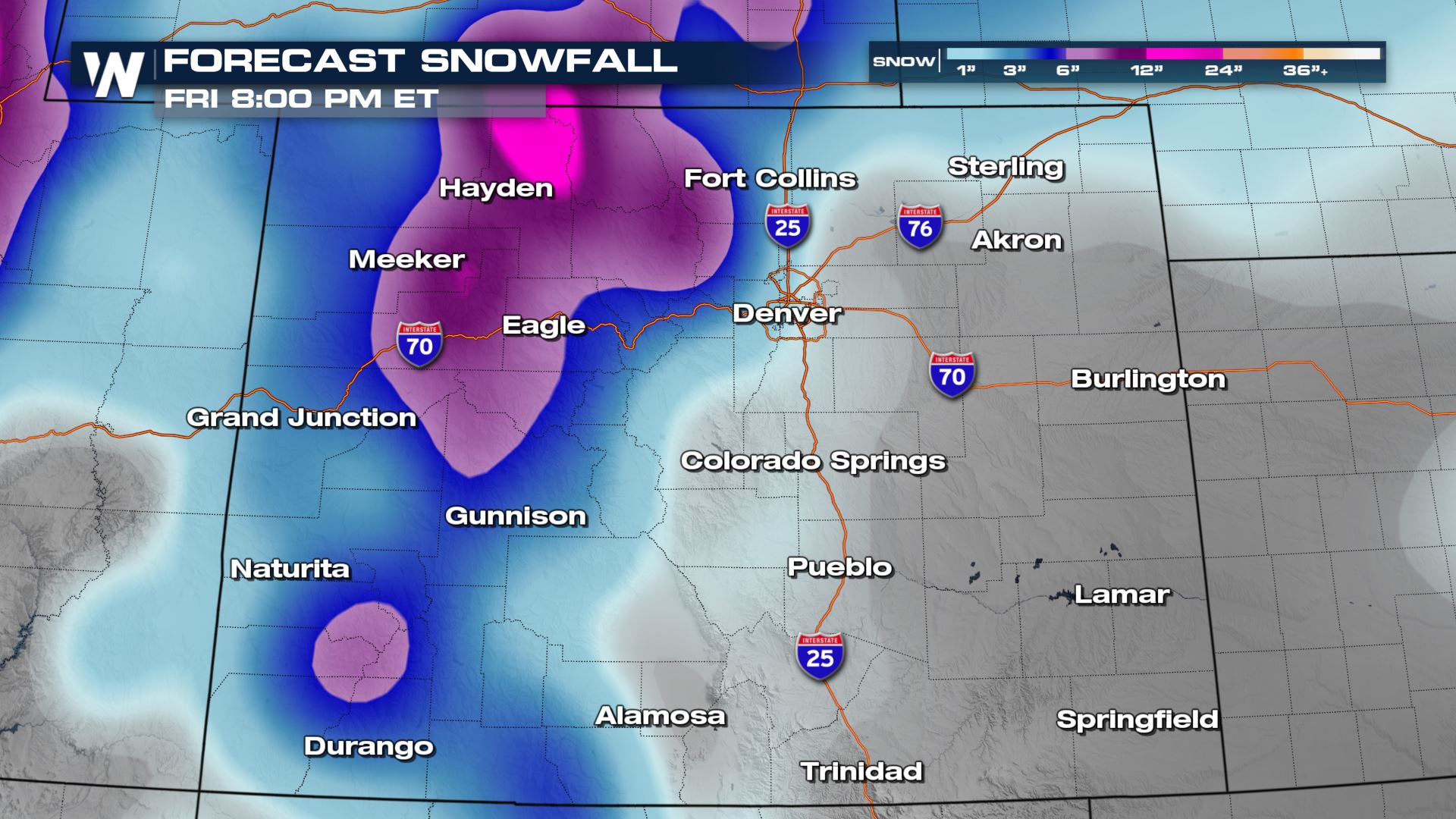 Looking ahead, Denver's next largest snow chance will be on Friday the 10th of December. If that occurs, that will keep Denver *just* out of reach of the longest snowless stretch ever recorded.