A derecho tore through the Plains and Upper Midwest on Thursday, producing widespread damaging wind gusts and a few tornadoes. The front continued to produce a few severe storms on Friday across the Midwest. A few additional severe storms are possible in the Plains and Midwest on Saturday before the next front becomes the focus for severe storms on Sunday.
Derecho Recap
This event will officially be classified as a derecho, meeting the definition from the storm prediction center which is listed below. For severe weather enthusiasts, you may notice the definition for the length of a derecho has changed from 240 miles to 400 miles, which the Storm Prediction Center updated in January of this year.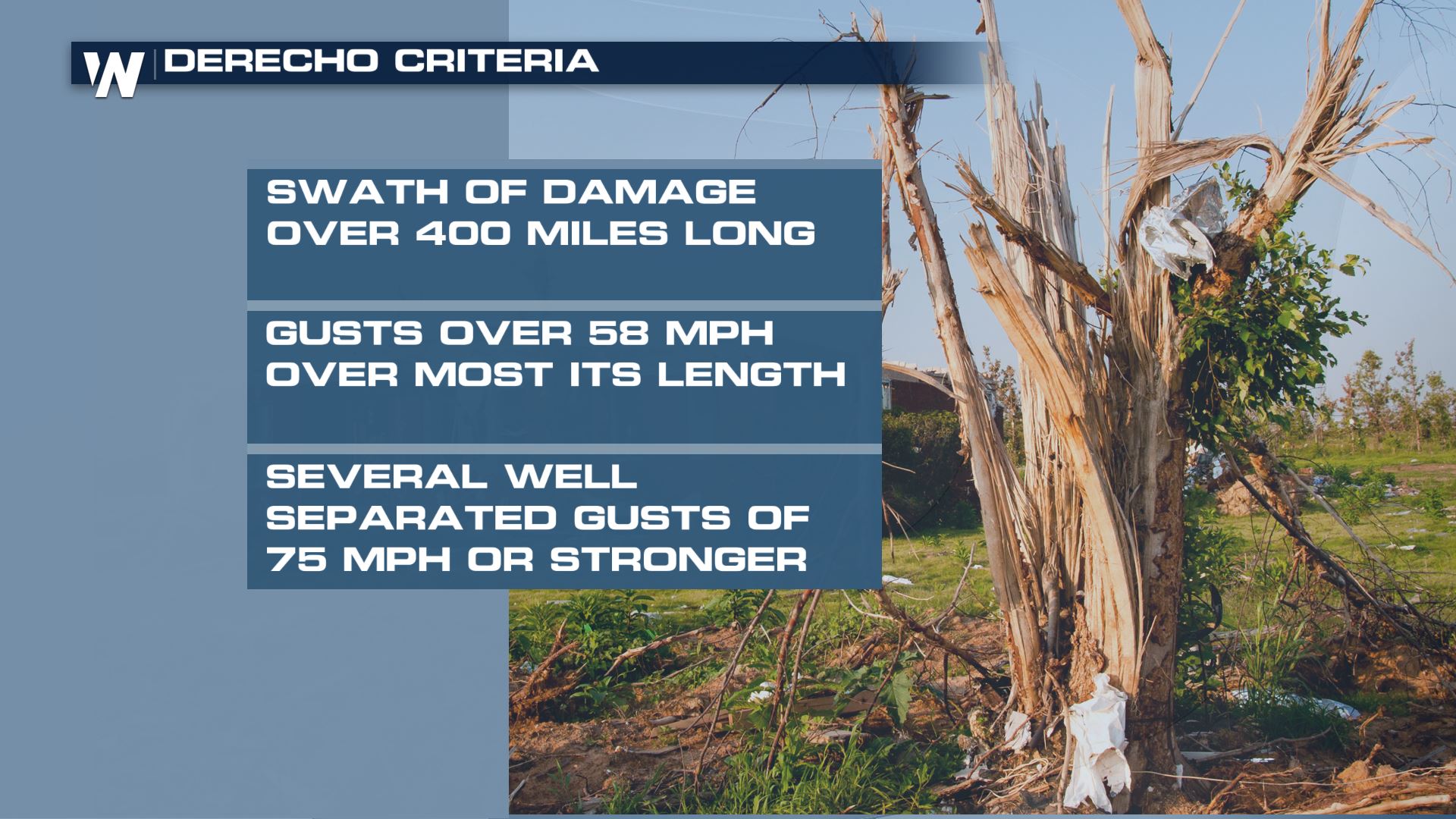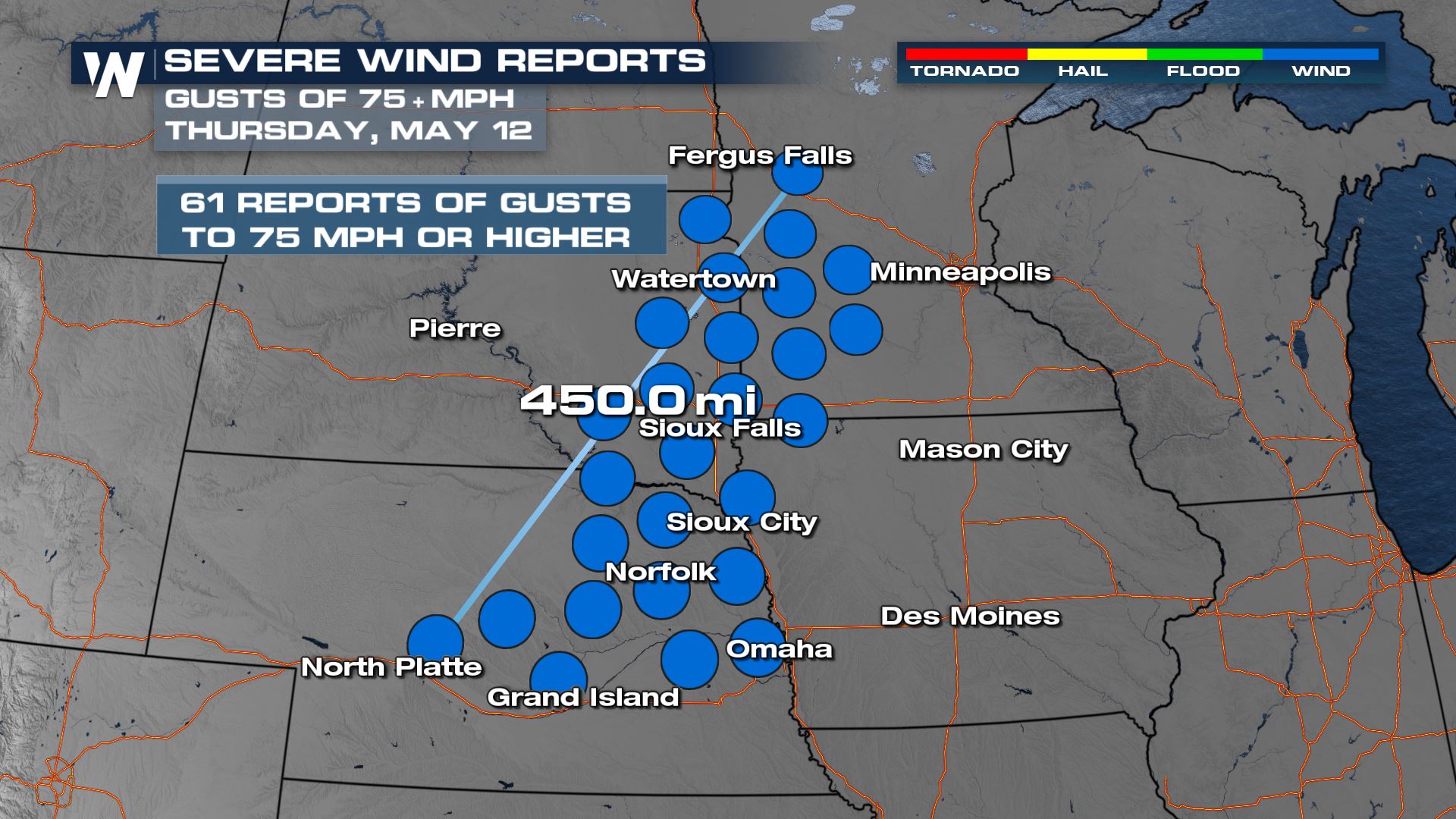 Friday's severe storms were much less intense than Thursday's but still produced gusty winds and penny to ping pong ball sized hail across the north-central US.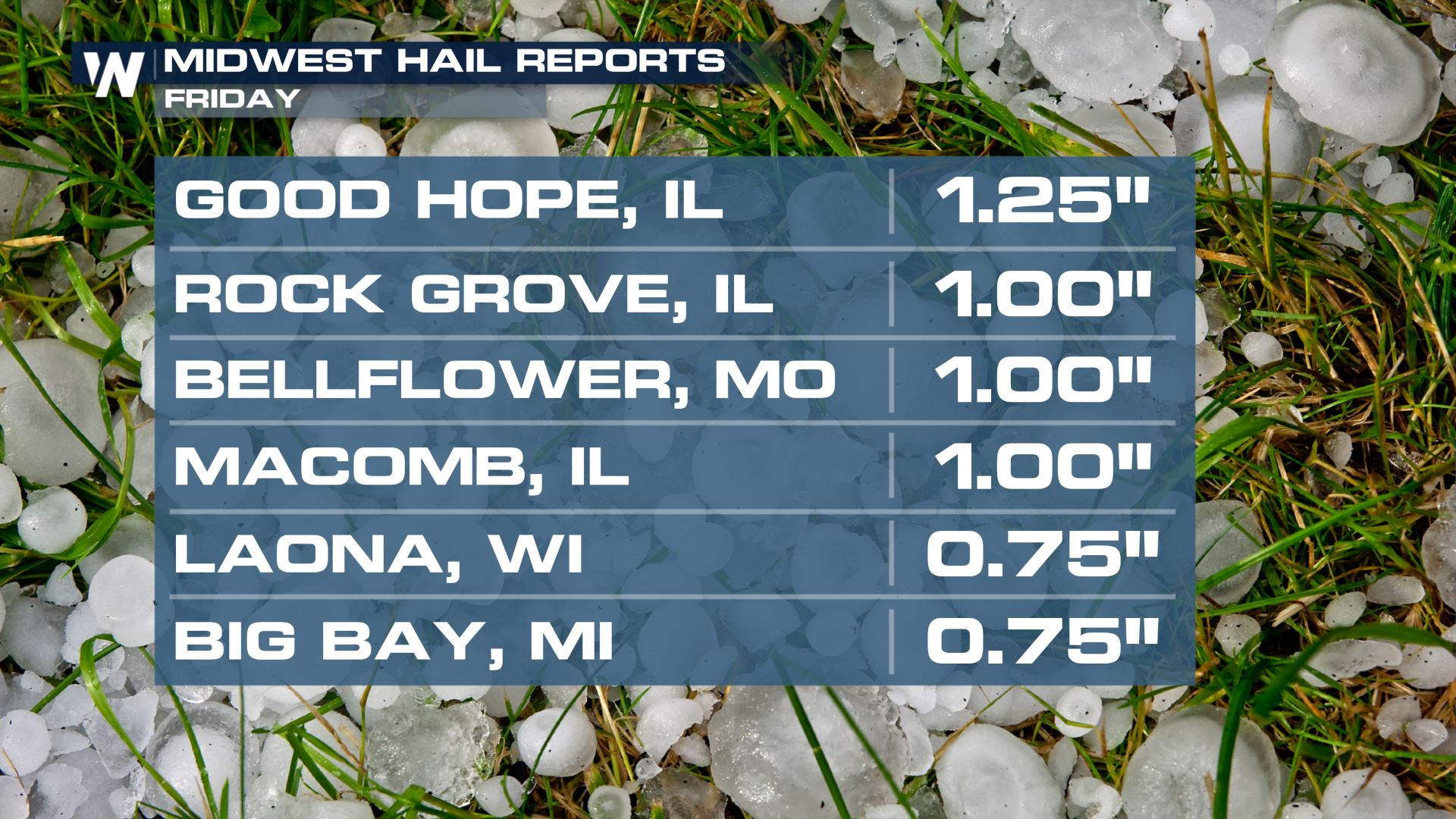 WeatherNation will keep you updated on the potential for severe thunderstorms across the middle of the nation on-air and online. If you are in the risk areas, be sure to check back for the latest updates and alerts.