Accumulations
Impressive accumulations have popped up in parts of Tennessee and Mississippi! Snow continues to roll towards the east coast.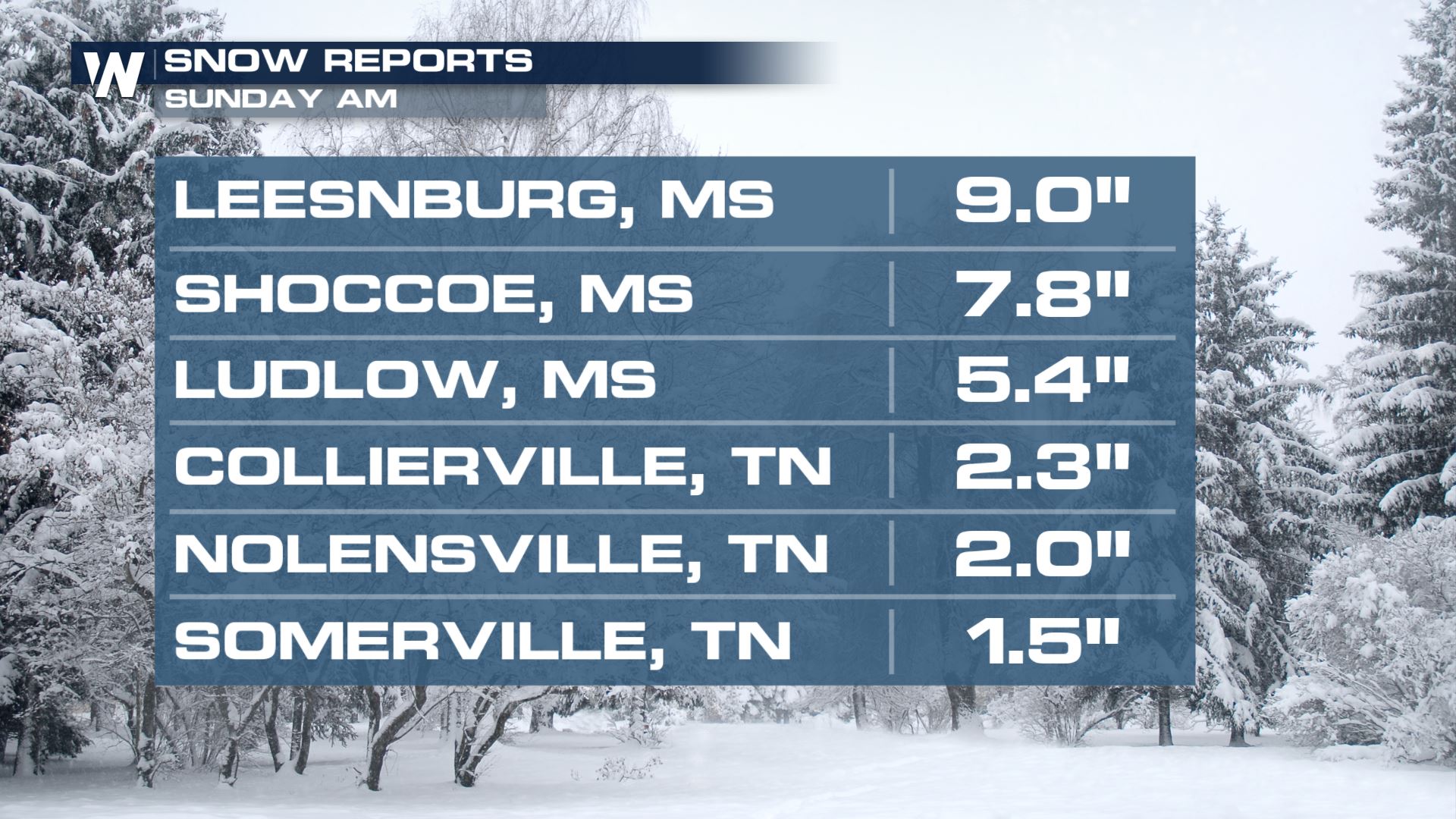 Looking at the respective locations for some of those totals over the last 24 hours: you can see where there were some isolated heavier totals.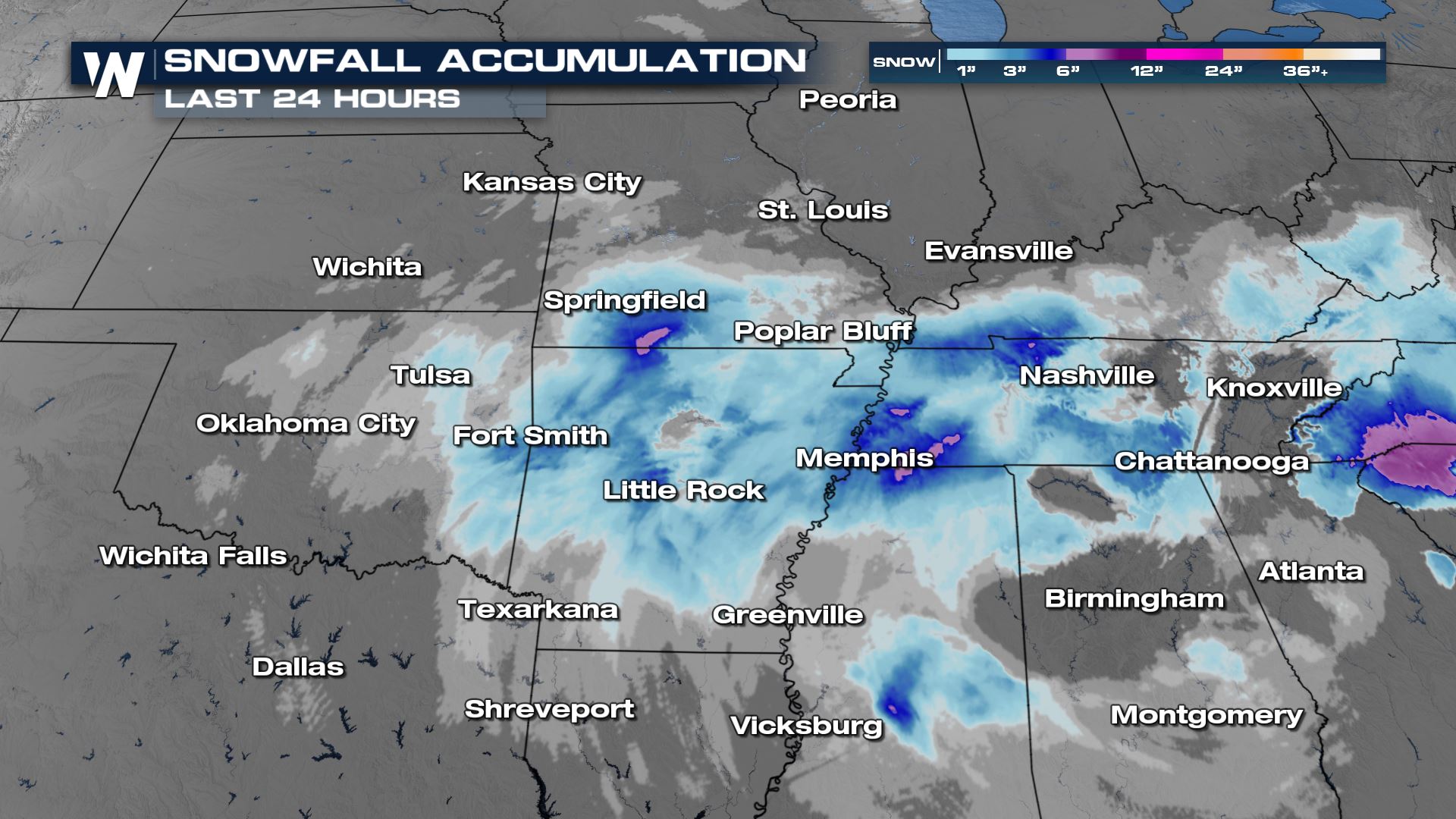 We are expecting the potent storm to move out of the mid south and head off to the north and east overnight Sunday into Monday.
Alerts
Winter alerts continue to drop off as the system continues working east. Heavy snow, over 7 inches in some locations, will be possible.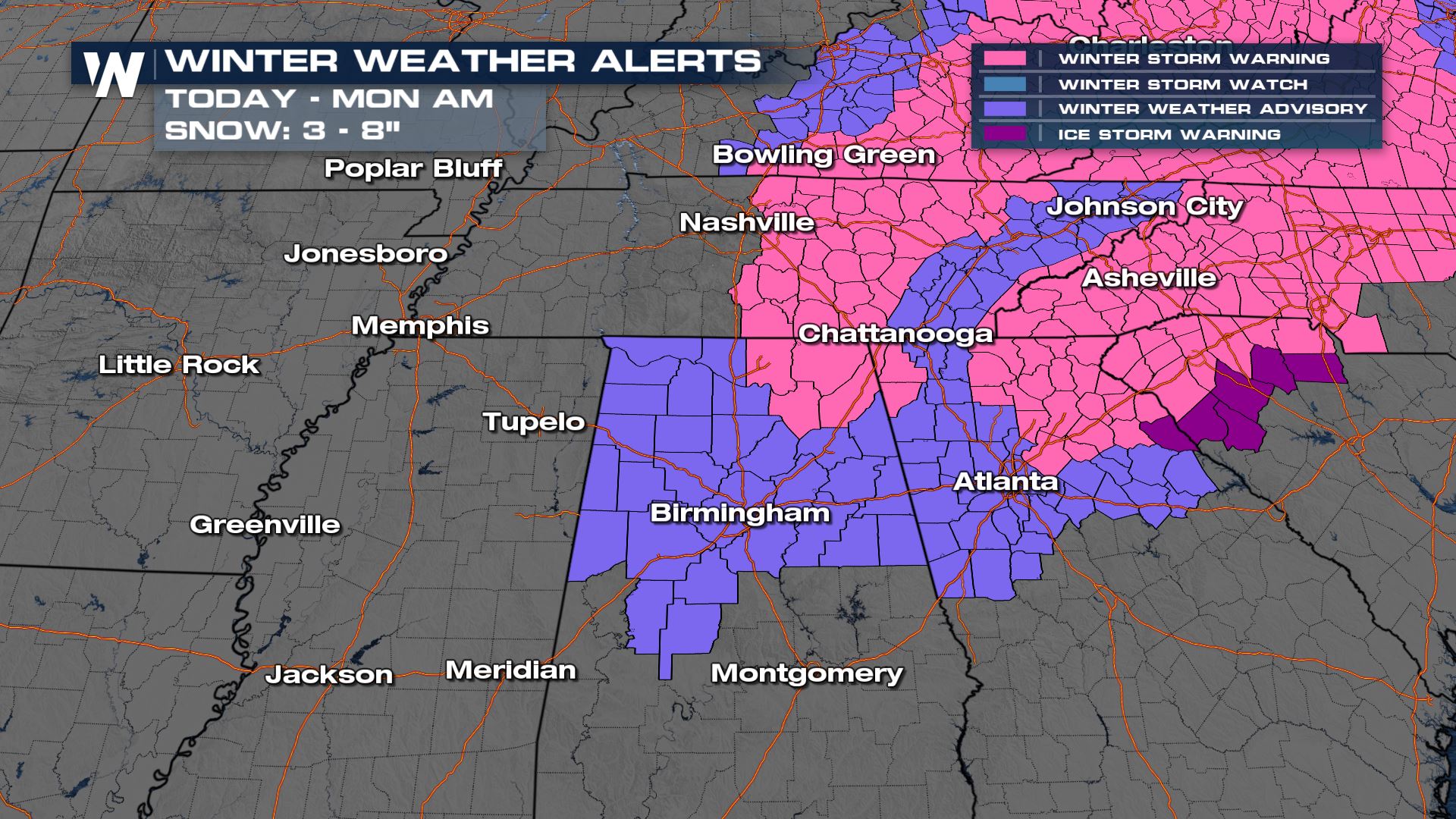 Due to the heavy snow and ice threat, expect locally difficult travel along I-70, I-40, I-55 and many Mississippi Valley Roadways this weekend. I-40 through Tennessee could have very difficult travel conditions as well.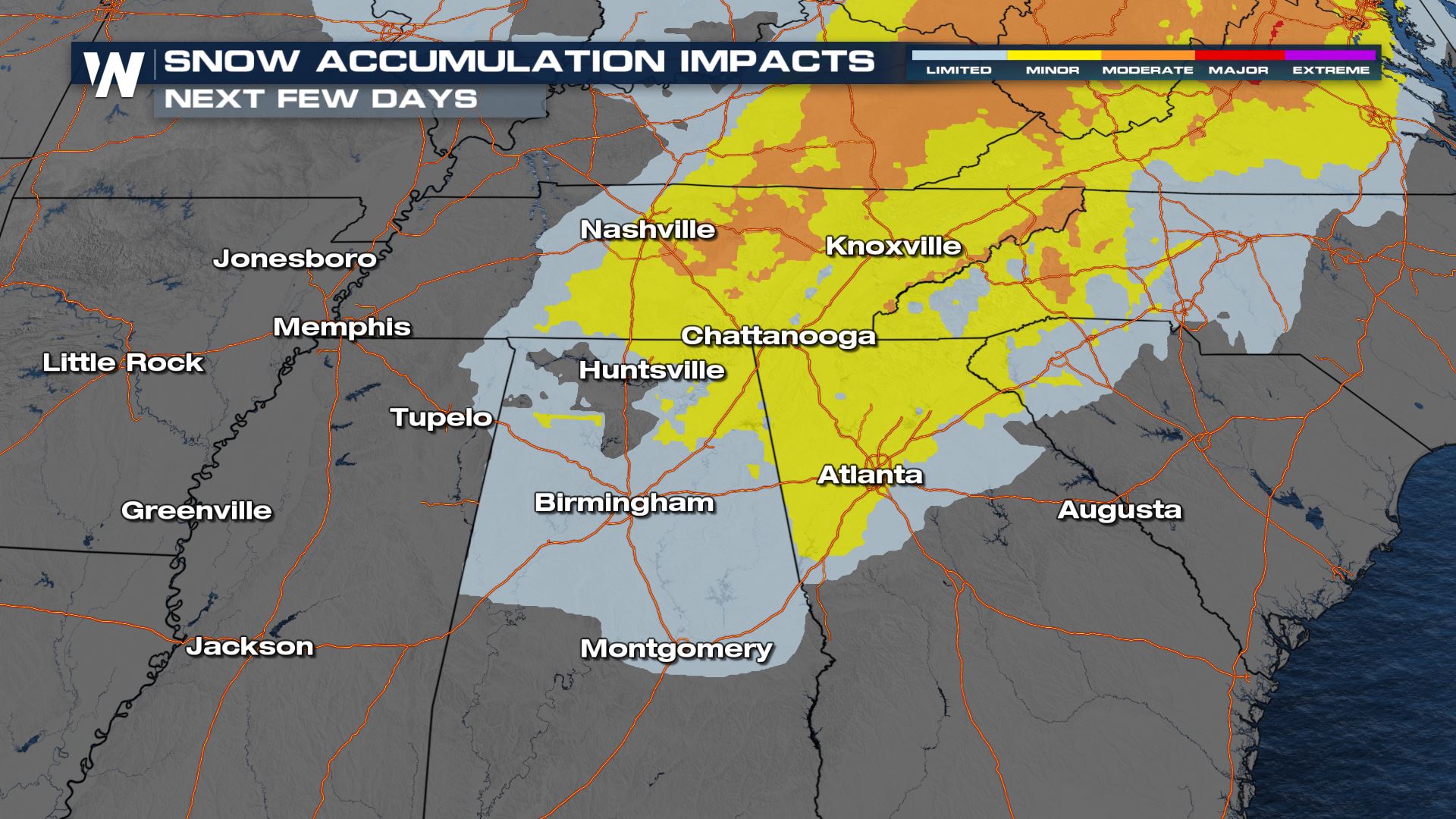 Forecast Timing
Sunday afternoon, there will be improving conditions along and west of the I-40 corridor in West Tennessee. Unfortunately, heavy snow, ice, and rain will be ongoing for middle and east TN for much of Sunday afternoon. Wrap around snow will continue to impact the Ohio River Valley and Tennessee Valley through Sunday night, but precip will effectively come to an end by Sunday evening for many.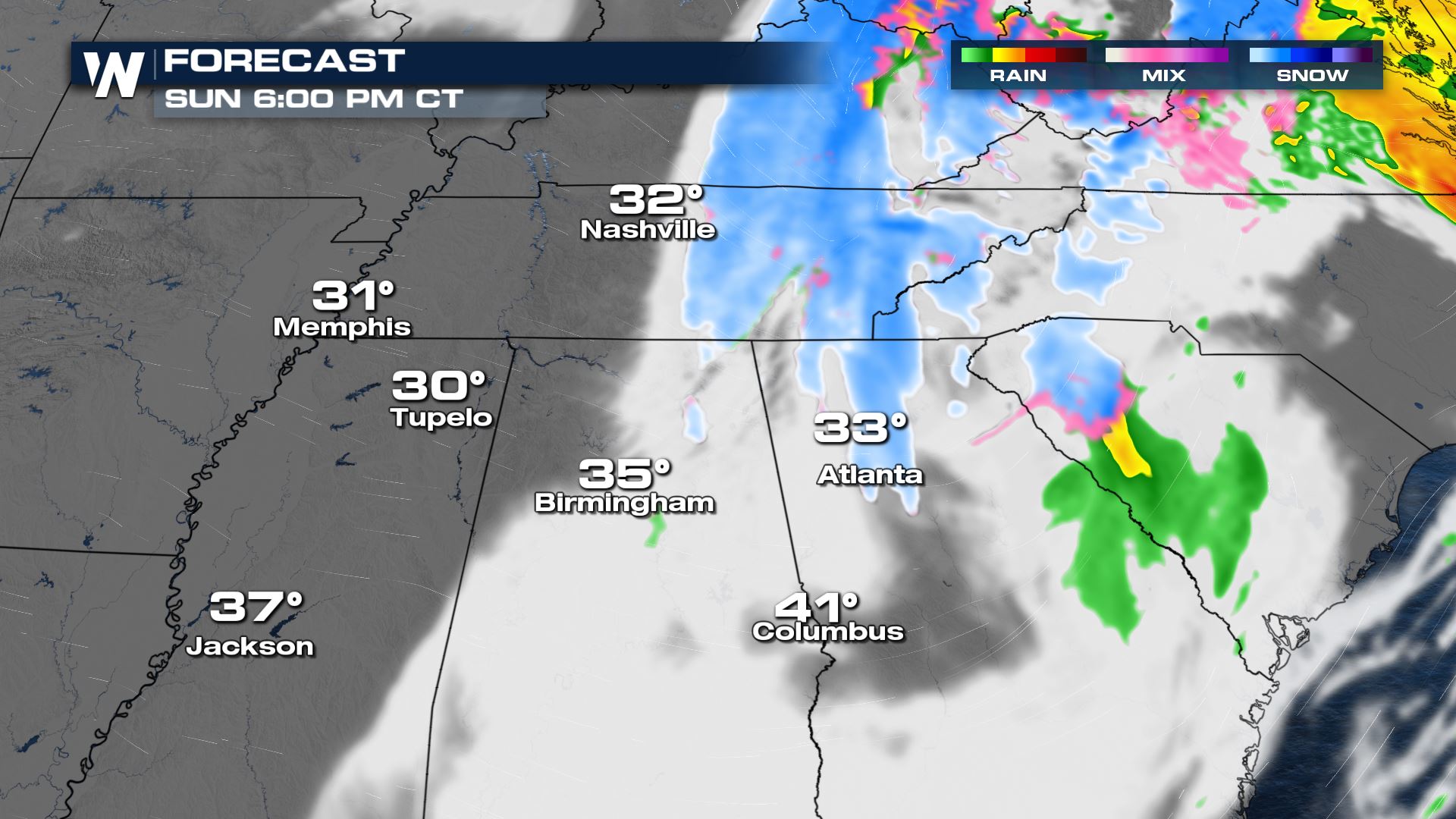 Snowfall Forecast
Additional snow accumulations are looking to bring another 2" - 4" of snow throughout the midsouth. Snow is being reported as heavy and wet with large flakes coming down.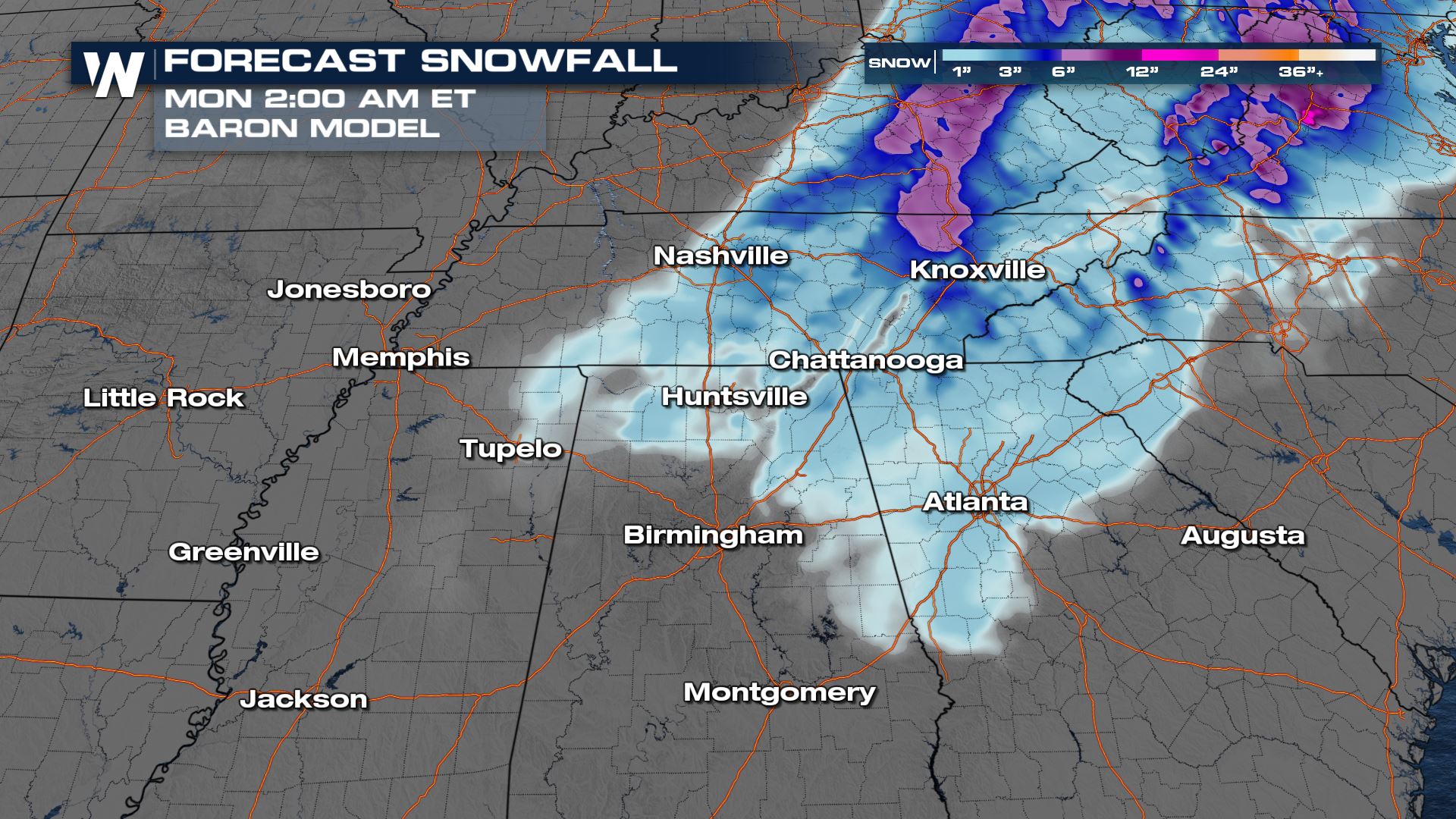 Stay with WeatherNation for the latest on this developing winter storm on air and online.