Texas has been dealing with extreme to exceptional drought conditions from the SW border into Dallas but are also dealing with flooding concerns. The weather pattern over the weekend should provide some beneficial moisture... but too much of a good thing could also bring concerns for flooding into the region.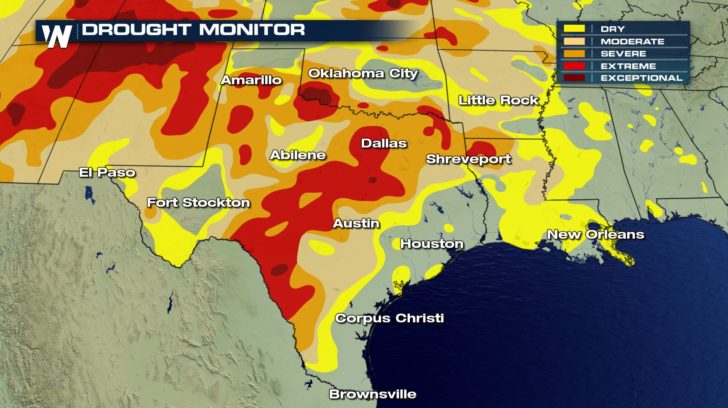 A stationary front remains draped over central Texas. This will provide some lift, one ingredient needed for storm chances. Moisture is also crucial and Texas sees plenty of that over the weekend with a flow from the gulf fueling their storm chances.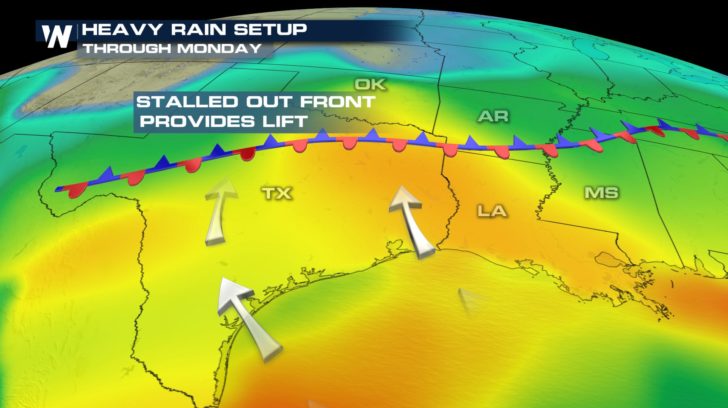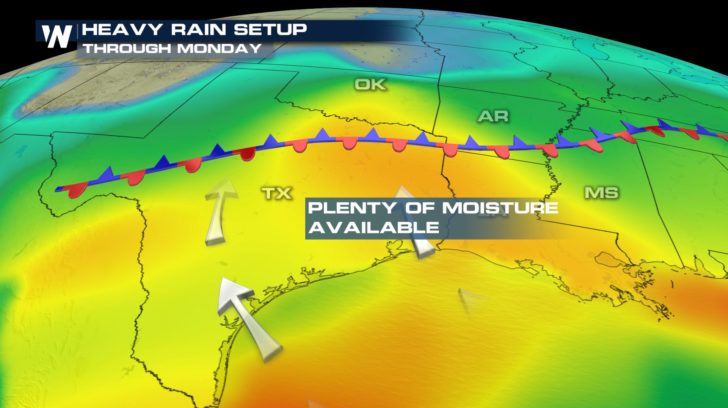 Rain totals could reach as much as 5" for parts of Texas  through Monday, some areas could see even more. All of this rain in a short period of time could lead to flooding. Stay weather aware and never drive through flooded roads.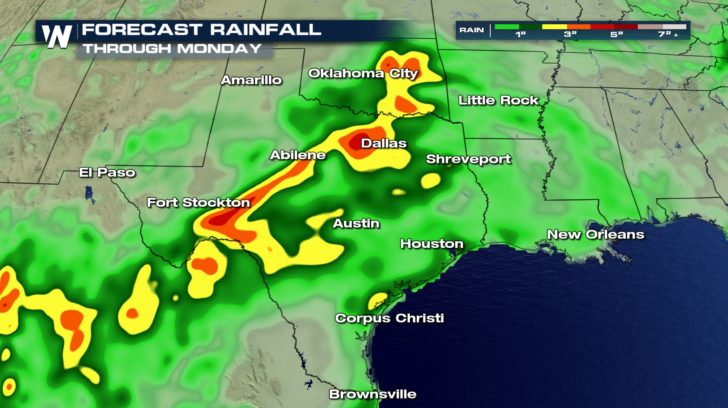 For more on your local forecast, click
here
. For WeatherNation: Meteorologist
Emily Roehler