Fire weather conditions are expected to reach critical levels in parts of the Southwest into Friday. This means the rapid spread and growth of fires is expected if one is ignited. The greatest risk for rapid fire growth today (Wednesday) is expected in far Western Texas and Southern New Mexico, where winds are forecast to reach 15-25 mph from the west/west-northwest in combination with relative humidity values between 5-20 percent.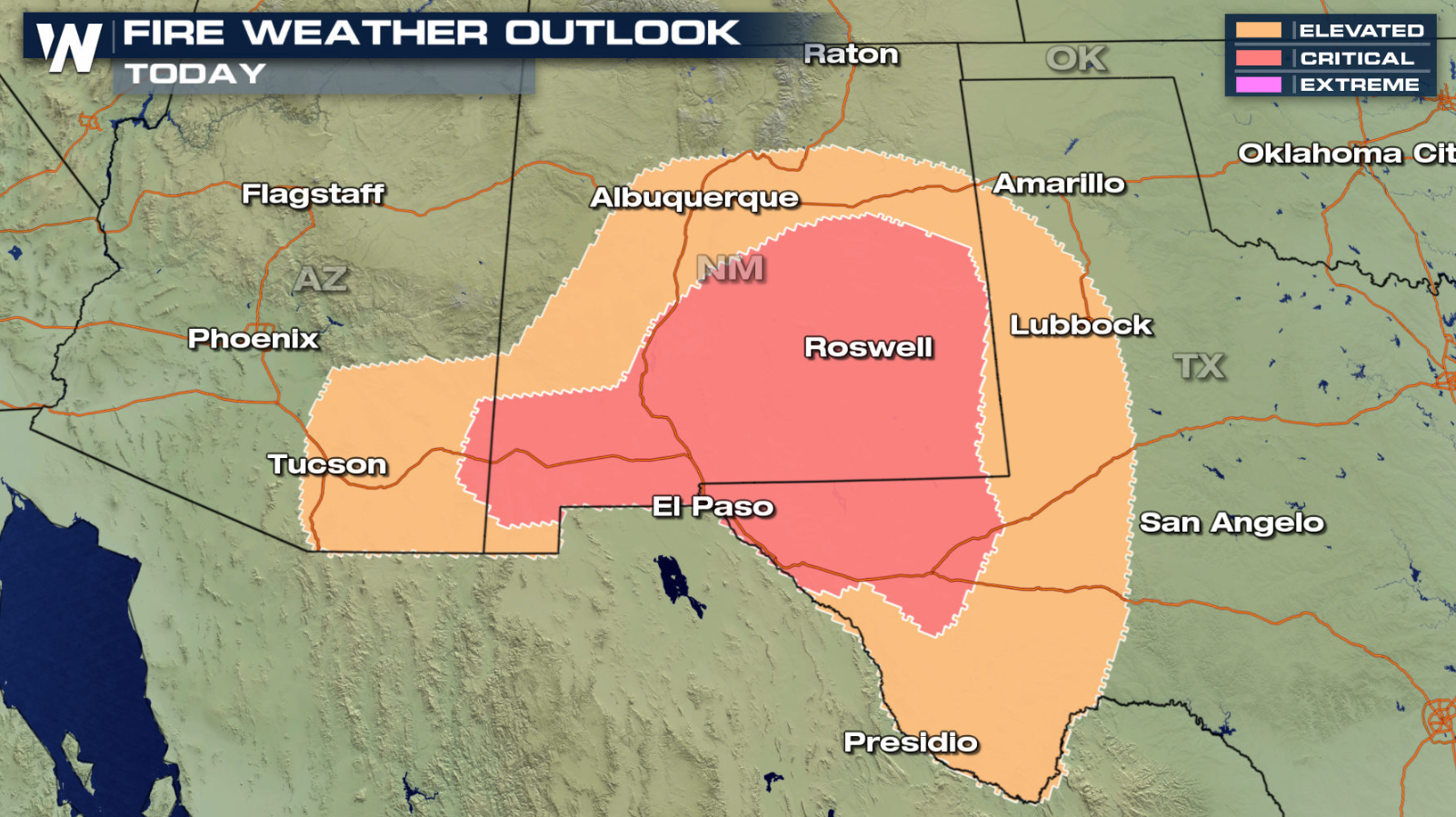 Critical Fire Weather conditions exist when
several criteria are met for at least 3 hours:
 winds are sustained at 20 mph or greater, relative humidity is below the regional criteria for dry conditions, temperatures are above 50 or 60 degrees (depending on season), and fuels are dry.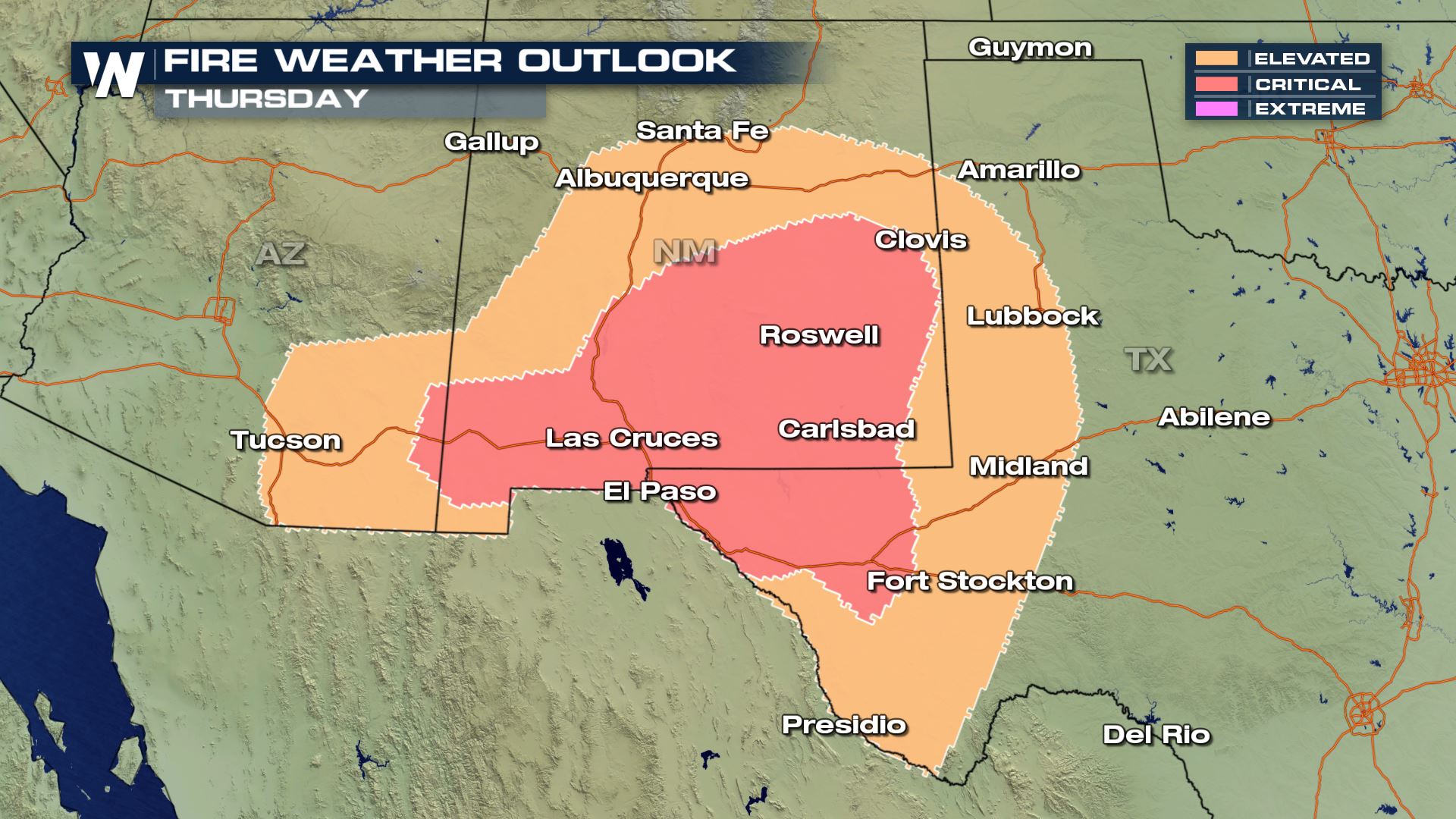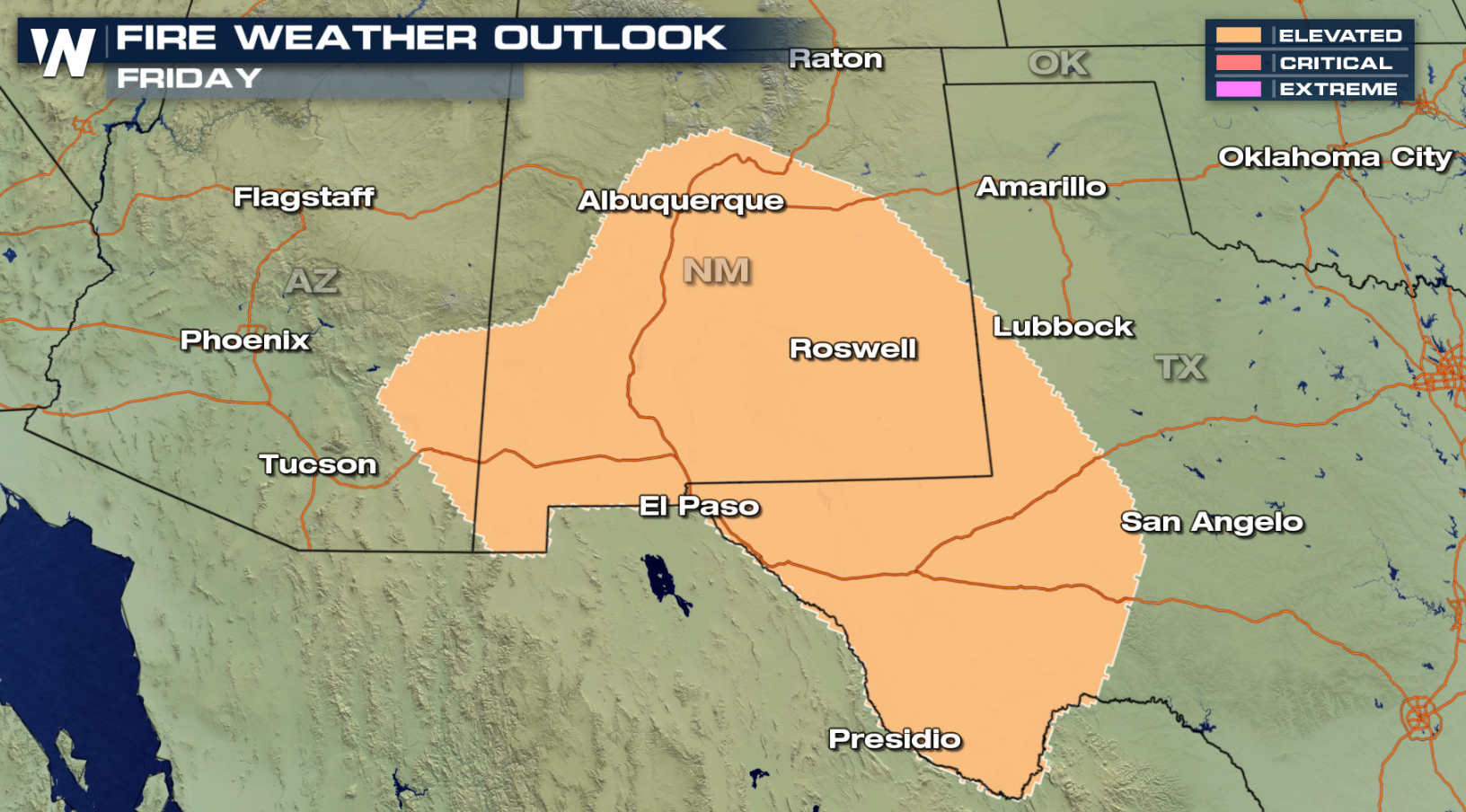 The risk for critical fire conditions covers much of Southern New Mexico on Thursday, including parts of Western Texas and Southeastern Arizona. West-northwest winds are expected to reach 15-30 mph in the afternoon in the highlighted area as relative humidity values drop between 8-20 percent. The National Weather Service in Albuquerque has highlighted the increased threat for fires south of the I-40 corridor and is asking people to avoid outdoor burning. https://twitter.com/NWSAlbuquerque/status/1252937697724977152 Thankfully, many of the areas highlighted under the critical fire risk are not experiencing serious drought conditions, though some small areas are
abnormally dry or are experiencing a moderate drought
. Follow all local burn ordinances and take extra precautions to prevent the ignition of a fire if you live in or will be traveling through these areas.