Scattered severe thunderstorms will be possible today (Thursday) along the Eastern Seaboard.  Thunderstorms will fire up along a cold front pushing through the region.  This same cold front sparked up severe weather on Wednesday in the Great Lakes, including
numerous reports of damaging wind gusts
.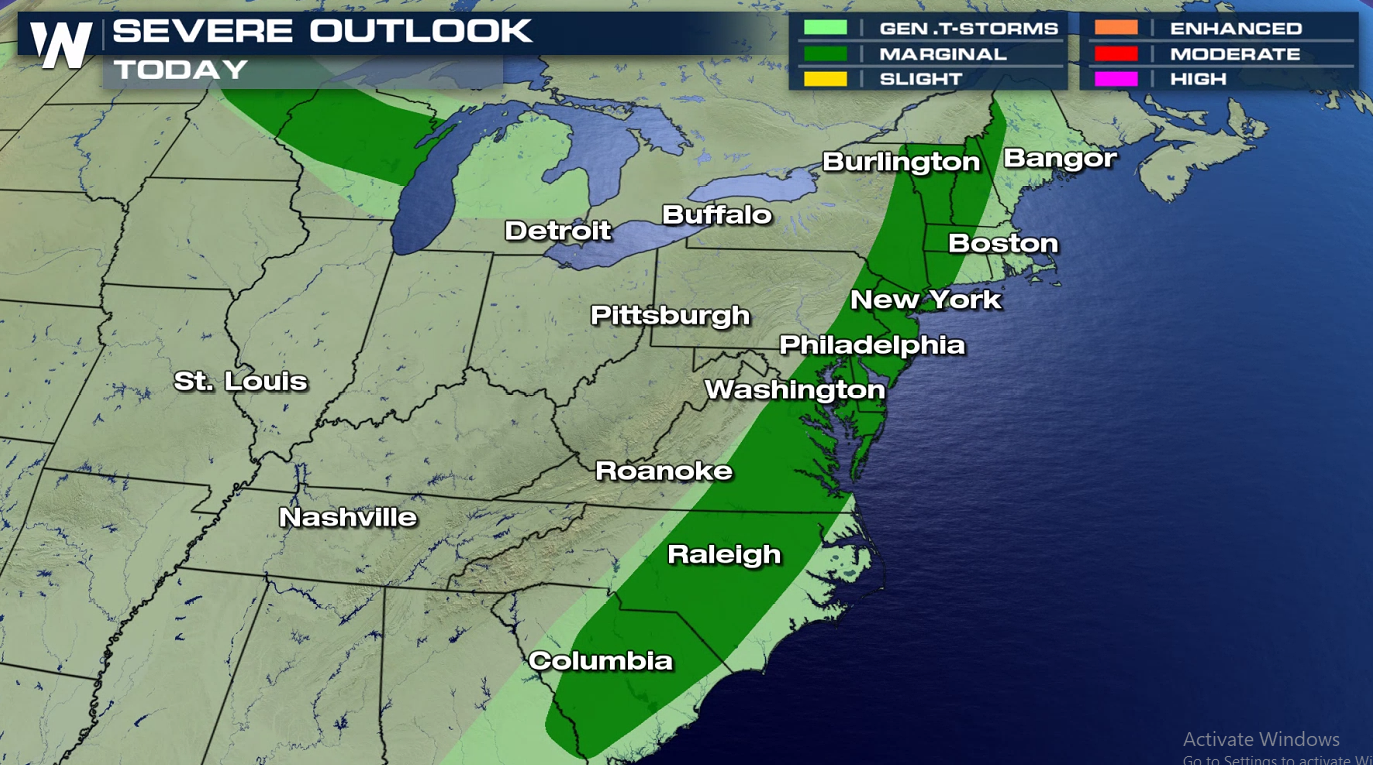 From New England to the Mid-Atlantic to the Southeast, there will be enough instability and atmospheric energy for thunderstorms to produce wind gusts over 60 mph. The risk for tornadoes and large hail remains low.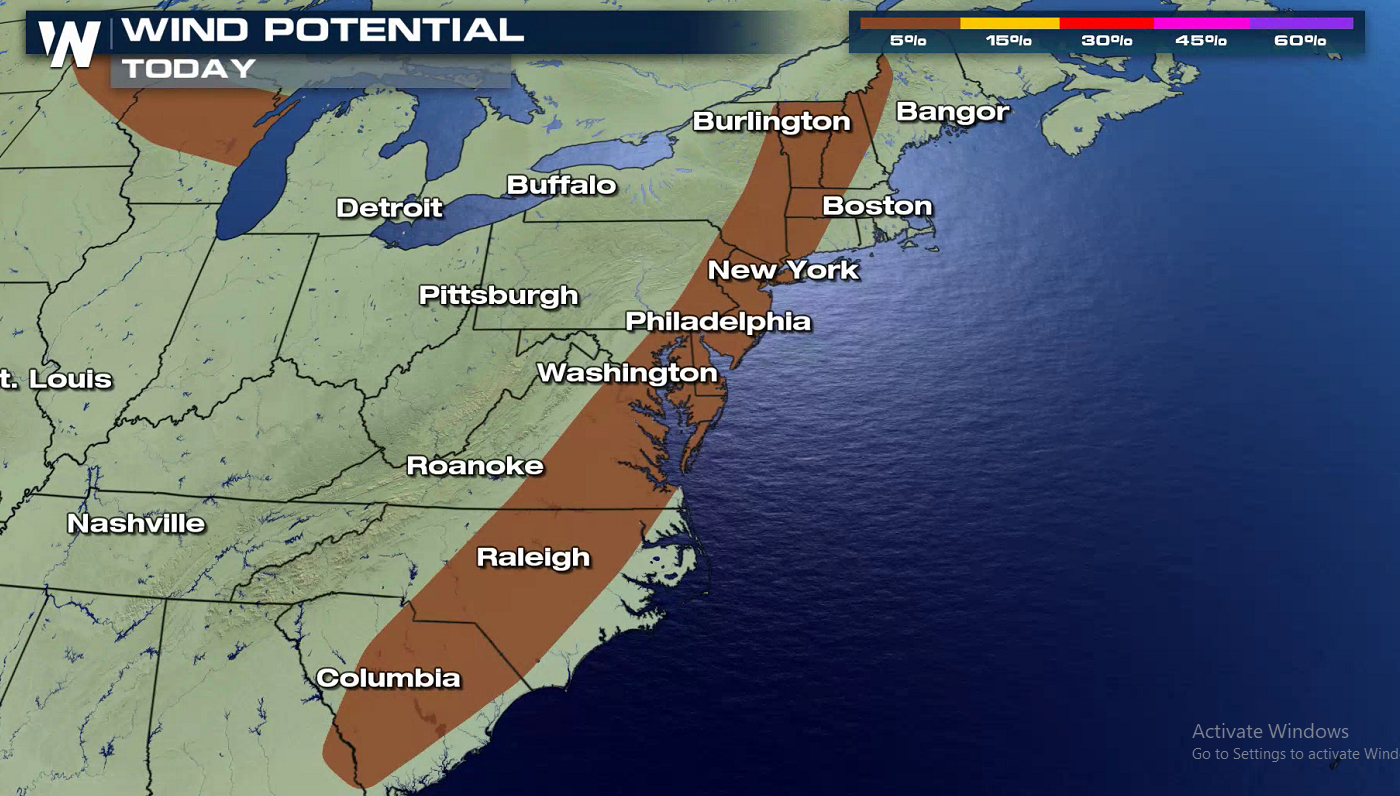 Ongoing morning storms will push through the Appalachian Mountains.  Additionally, daytime heating will allow for new thunderstorms to form along and ahead of the cold front.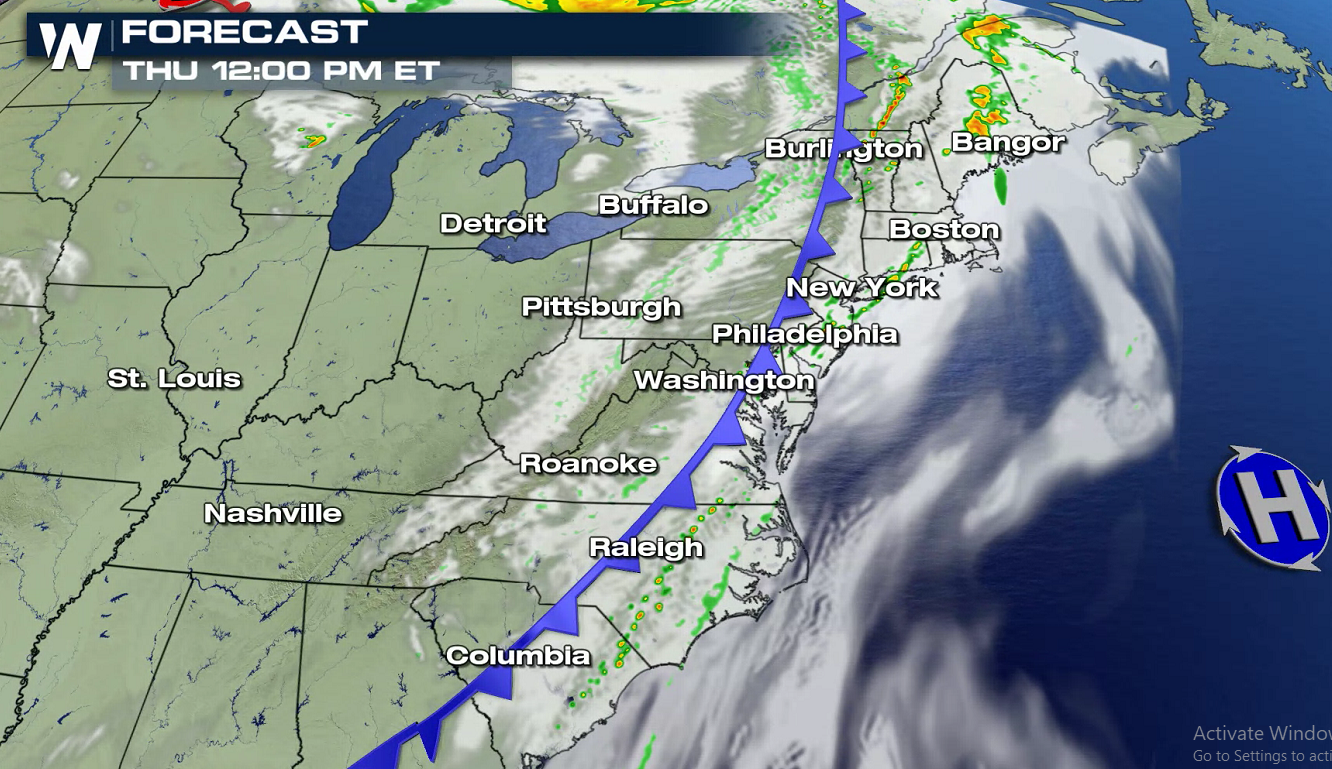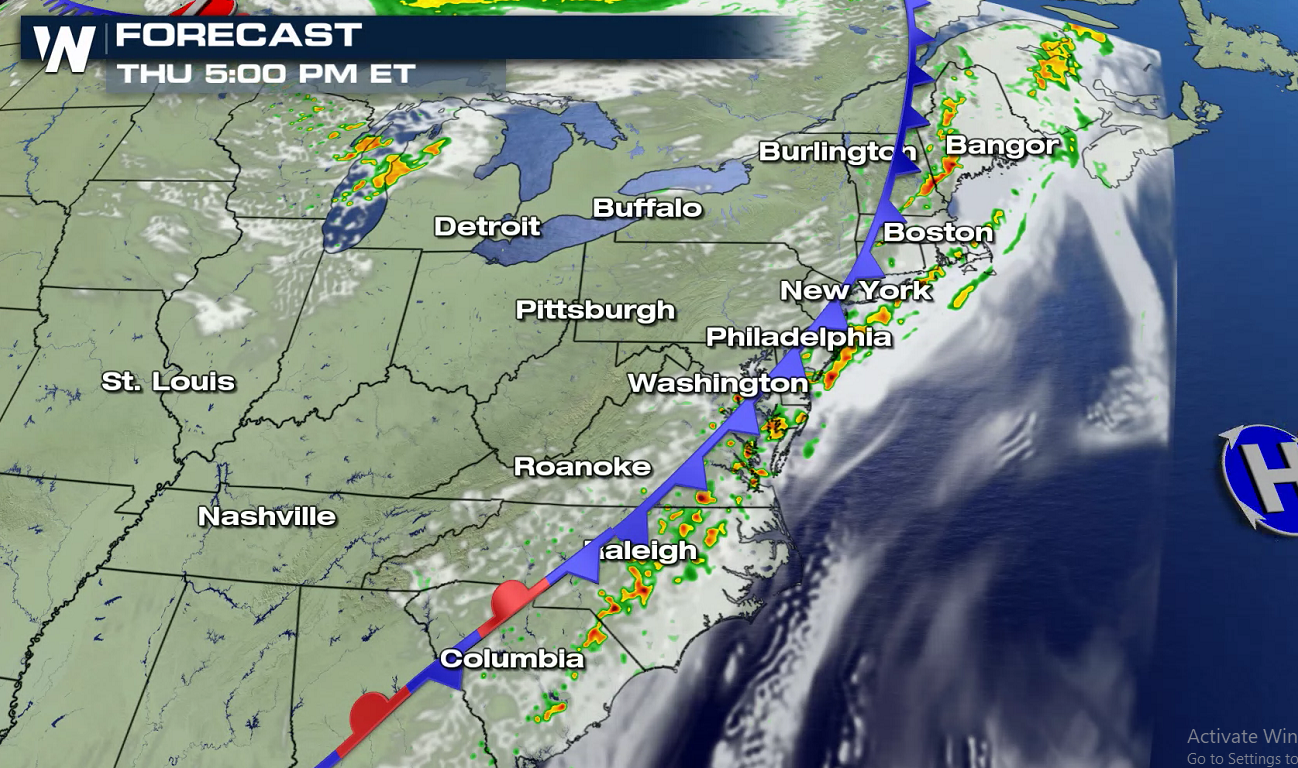 By nighttime, the cold front will push east of the Interstate-95 corridor.  Storms will linger a bit more in the Carolinas, however.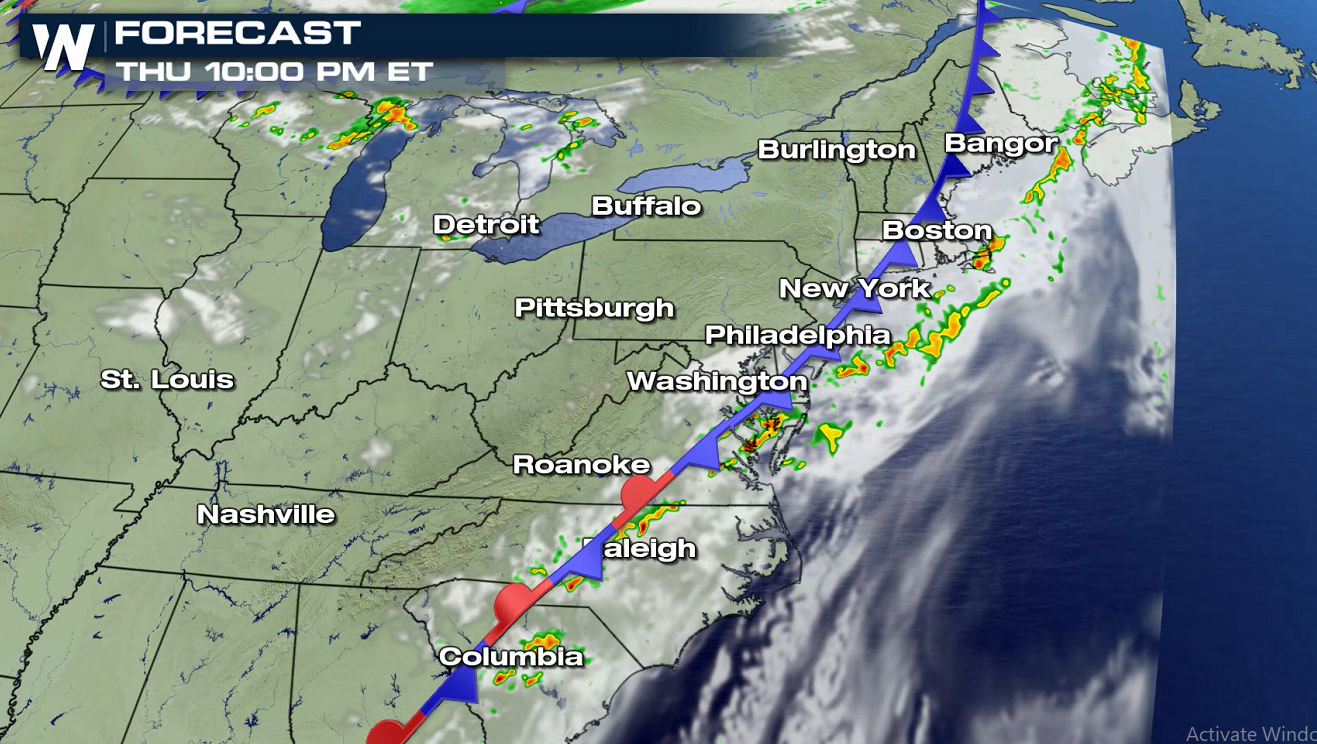 As is often the case with summertime convection, heavy downpours will be a possibility.  Some thunderstorms will include intense rainfall rates of 1 to 2 inches per hour. Flash Flood Watches have been issued in North Carolina.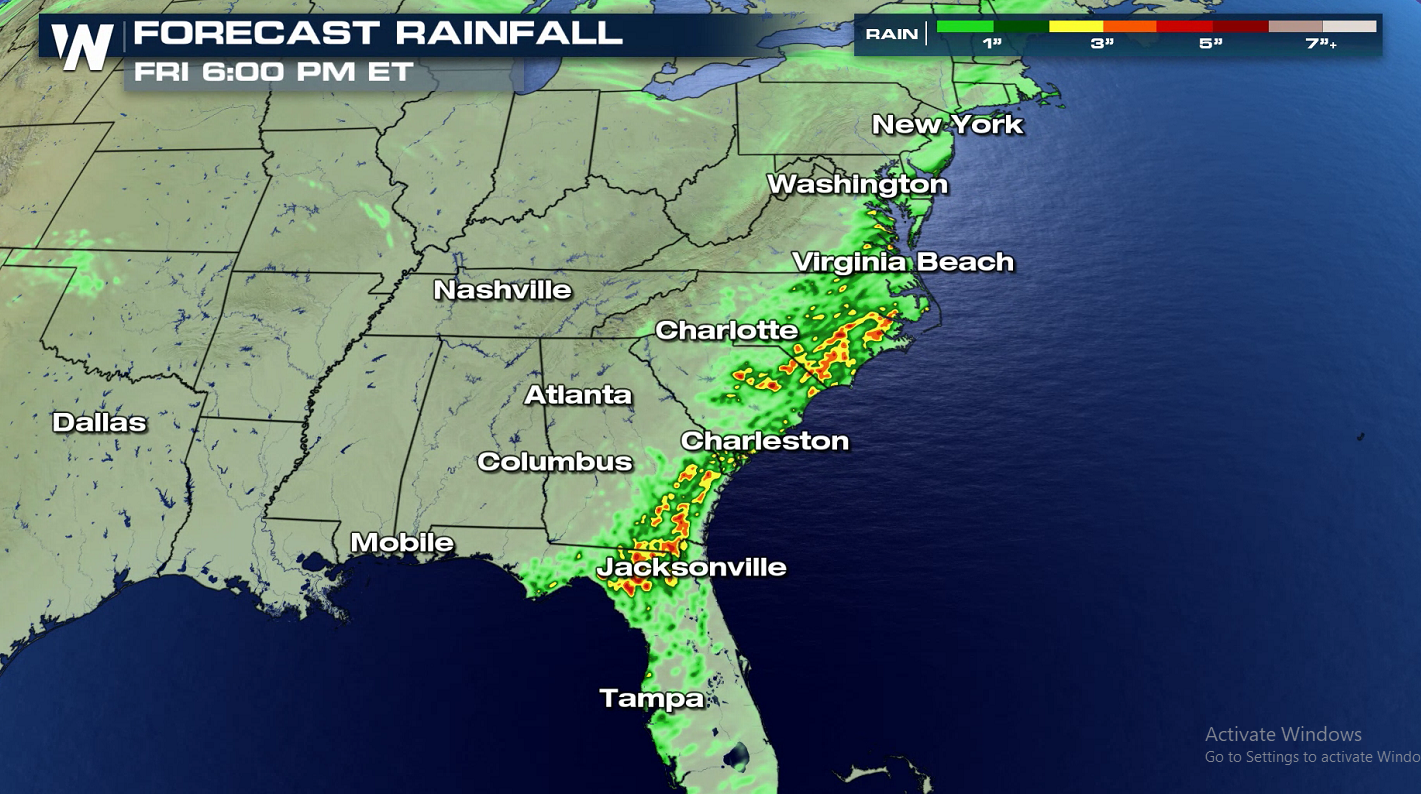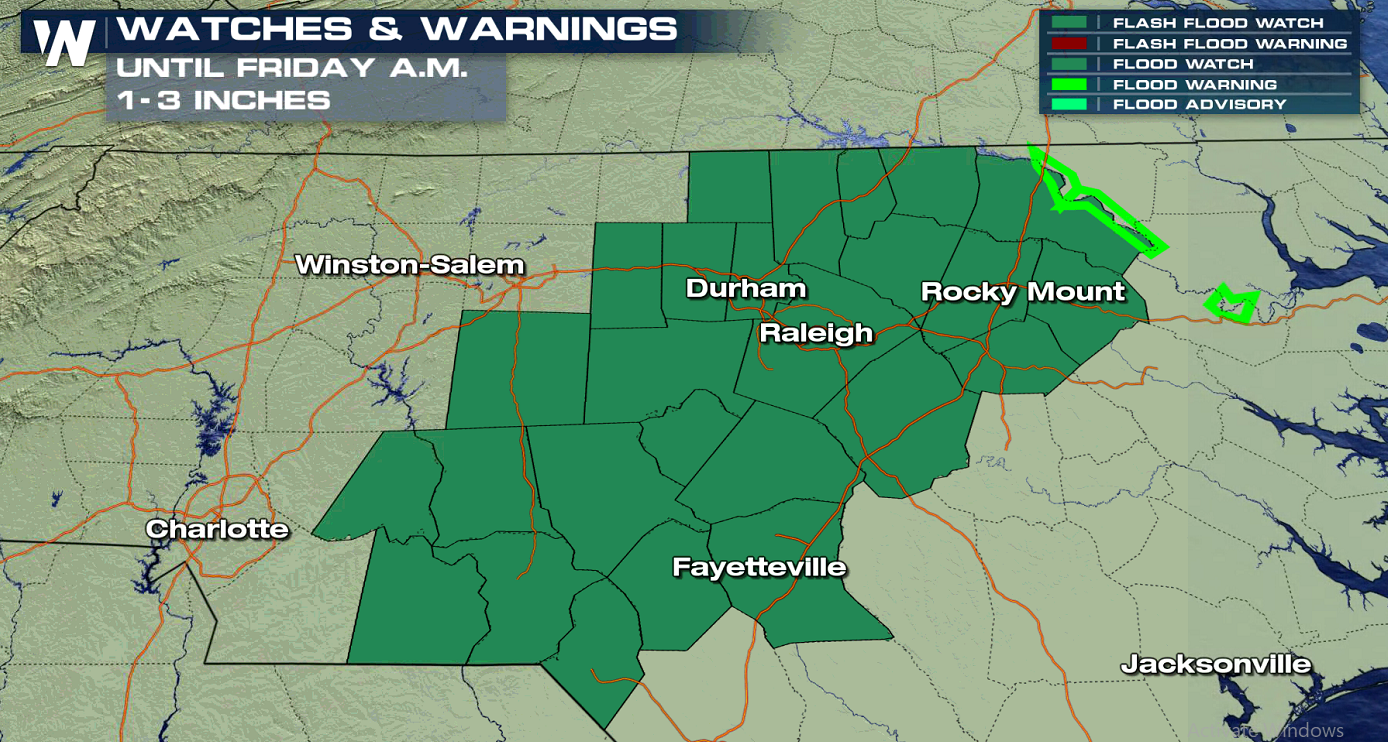 WeatherNation will keep you informed on the severe weather potential. Check back with us for updates on-air and online.