While the Eastern Pacific Ocean has been a tad quieter-than-usual so far this hurricane season, the basin is awakening. This week we had Hurricane Elida, but that storm is quickly diminishing.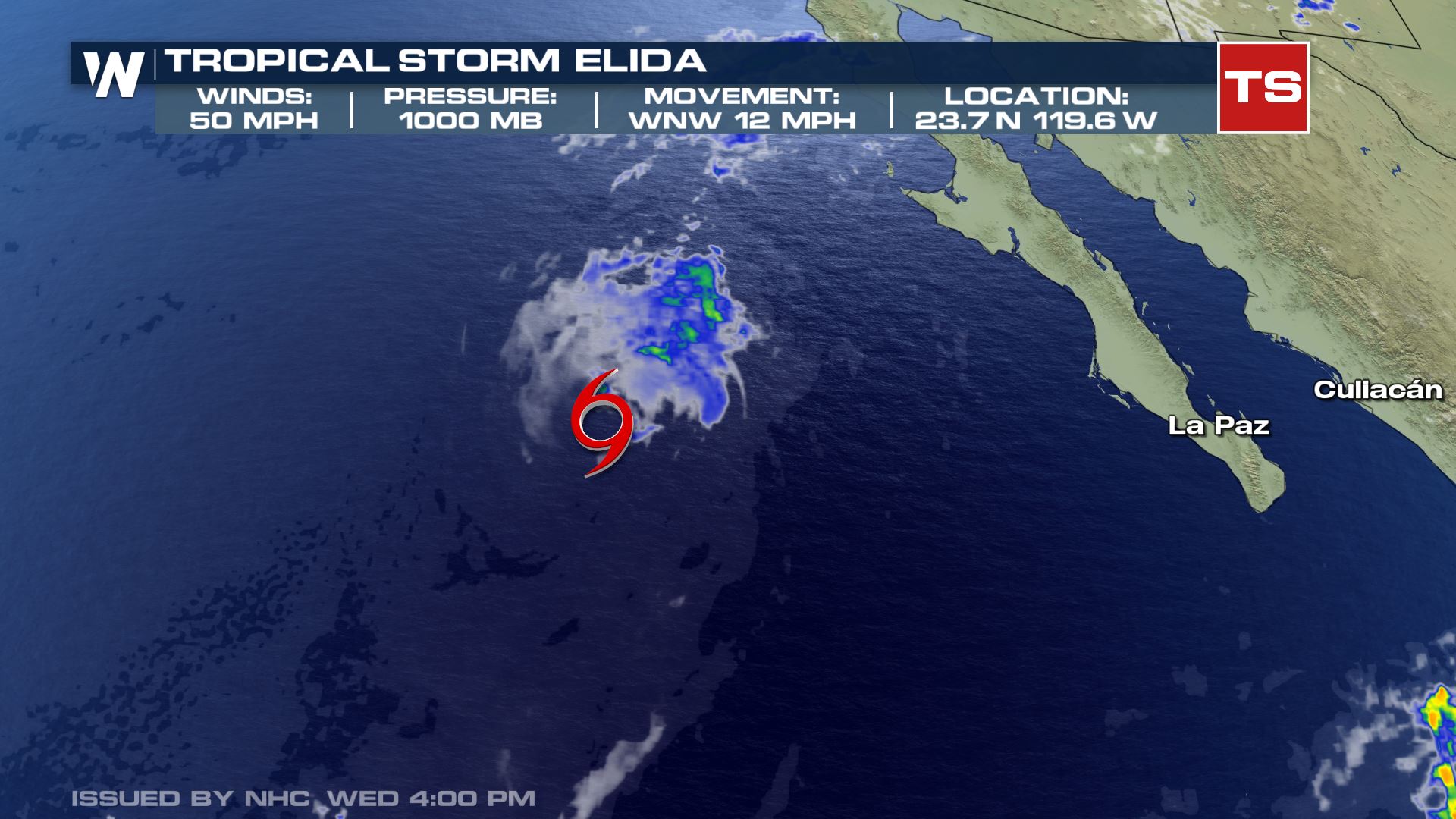 Elida statistics as of Wednesday evening, August 12. The storm is rapidly weakening. Elida reached hurricane status briefly, and was a rather shorter-lived tropical cyclone, but is now weakening so rapidly that it will be completely dissipated by Thursday or Friday.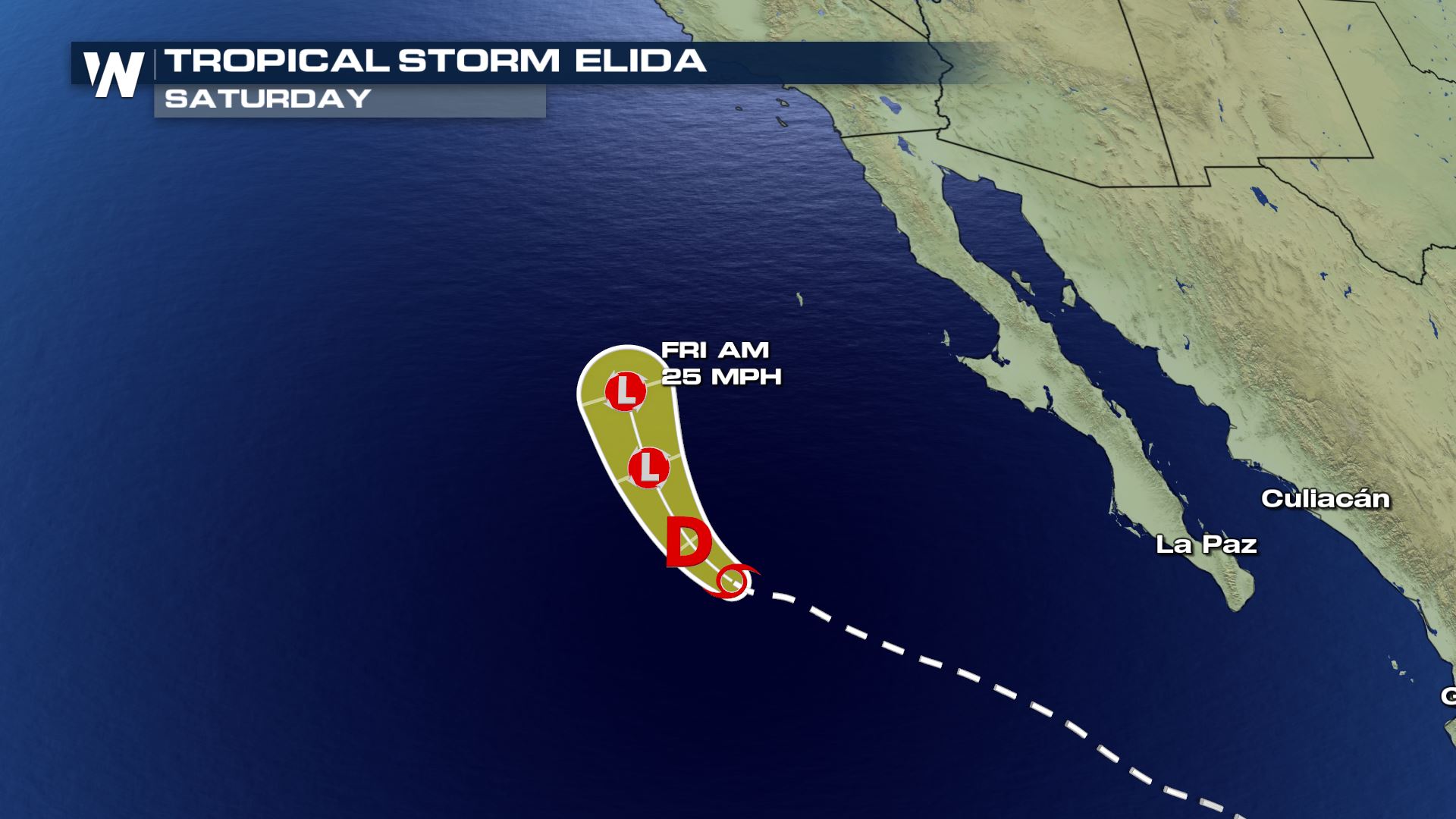 The forecast path for Elida, rapidly weakening, shows it dissipating by Thursday or Friday. Even though Elida will be gone by the end of the week, there are new areas of interest to monitor. In fact, there are multiple new areas to watch. Thunderstorms have become much more numerous during the past week across the Eastern Pacific Ocean and some of these thunderstorms are beginning to develop into areas of low pressure. When this happens, tropical depressions and/or storms begin to form. The National Hurricane Center is monitoring at least three areas of low pressure that all have a high chance of development by this weekend (August 16).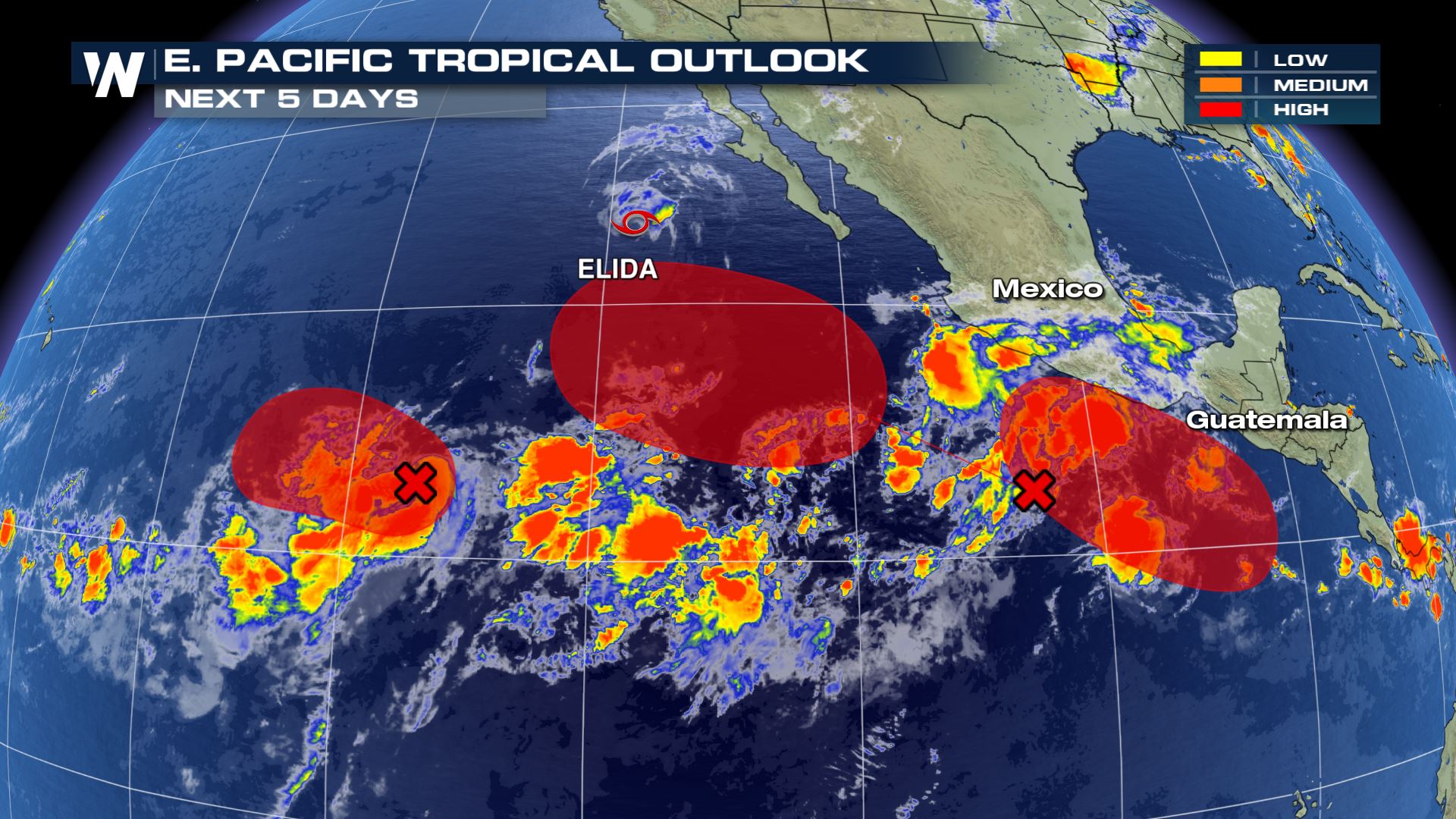 The Eastern Pacific Tropical Outlook which shows multiple areas of possible tropical storm development, in areas of red. The Eastern Pacific Ocean is usually a place for these tropical cyclones to spin and have very little effect on people or land masses. However, these storms are monitored for impacts on shipping routes, the U.S. Southwest states, and Hawaii. We will update you here on WeatherNationTV.com if that's the case with any of these tropical systems!