A significant cold front is helping to produce heavy scattered showers and storms for the Eastern United States today.  Areas in the Tennessee Valley and Eastern Florida could all see several inches of rain by Tuesday morning. Here is the latest heavy rain forecast.
Forecast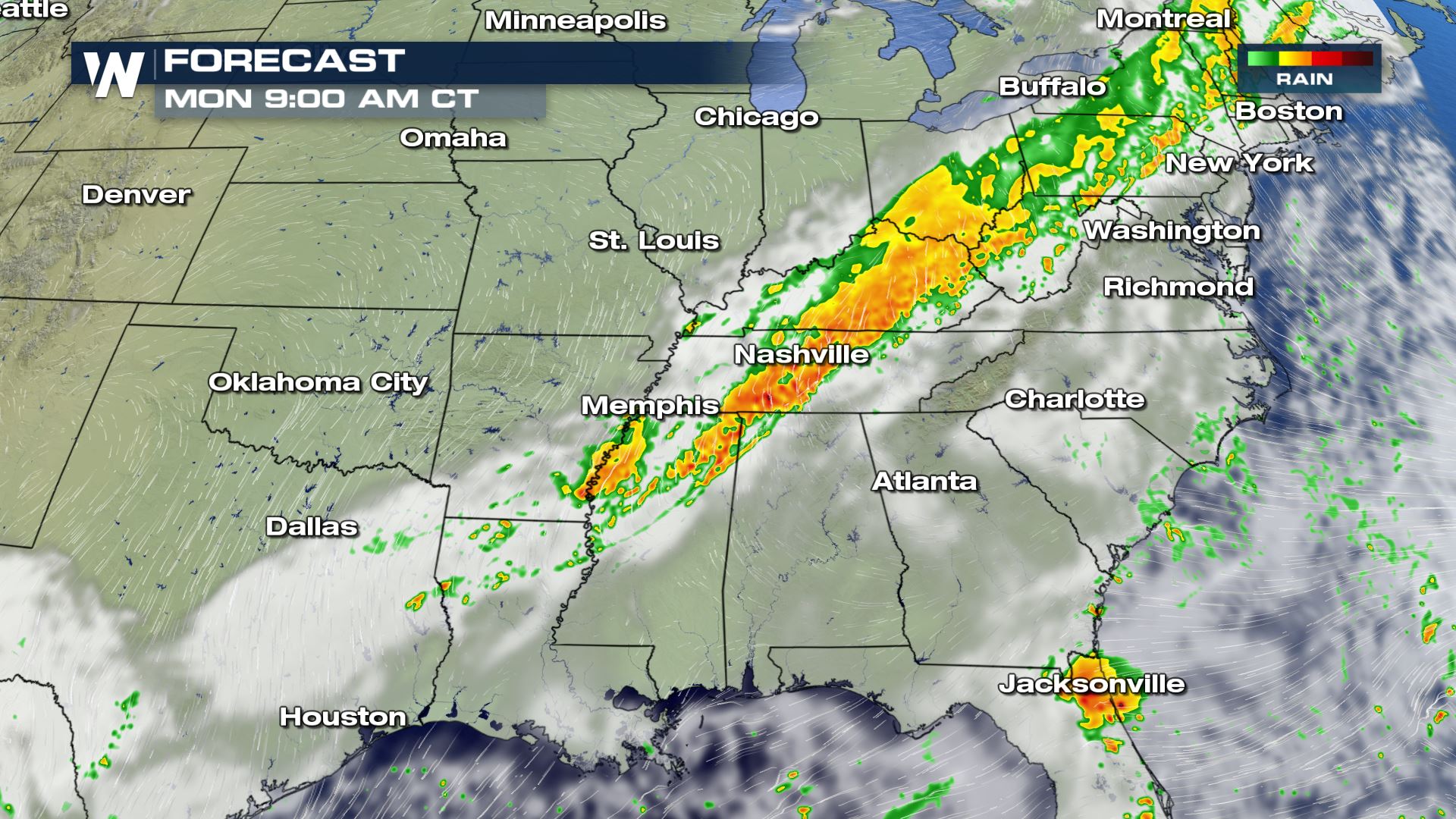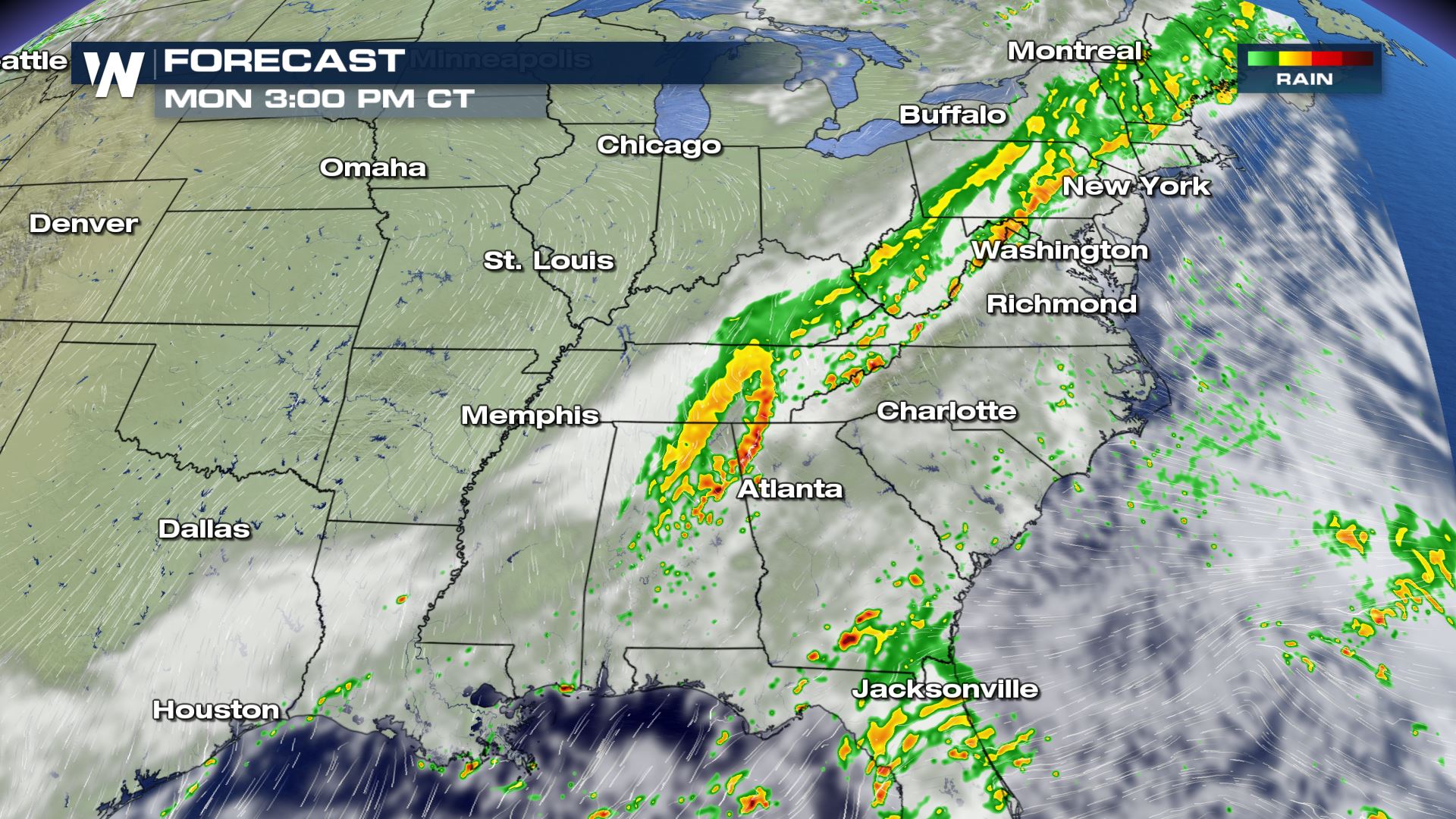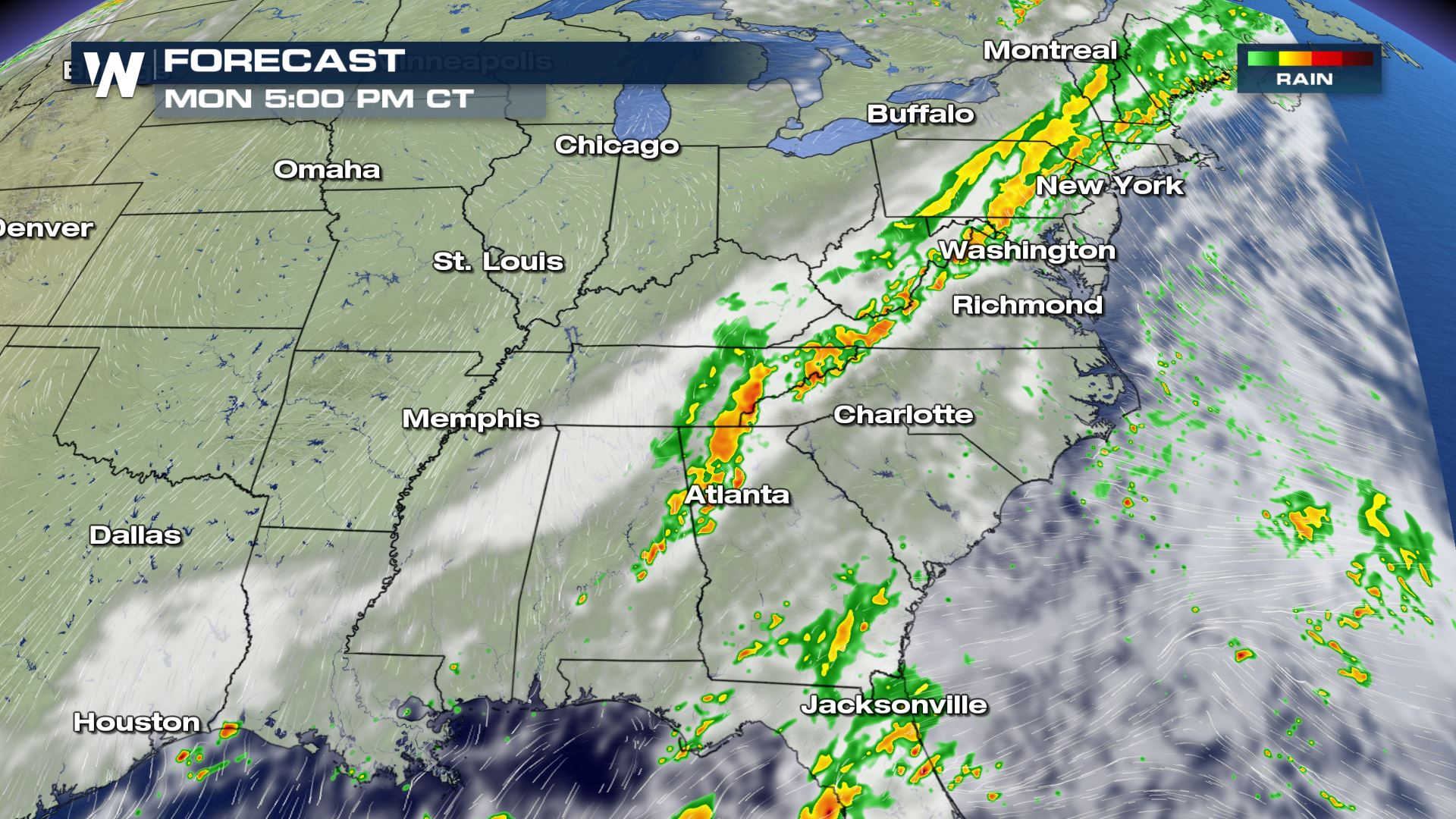 Showers and storms will be moving along the cold front all morning and all afternoon.  Training storms will be the set-up, meaning heavy rain will be falling over a lot of the same areas. This will lead to a risk of flash flooding. Be safe!
Rainfall Potential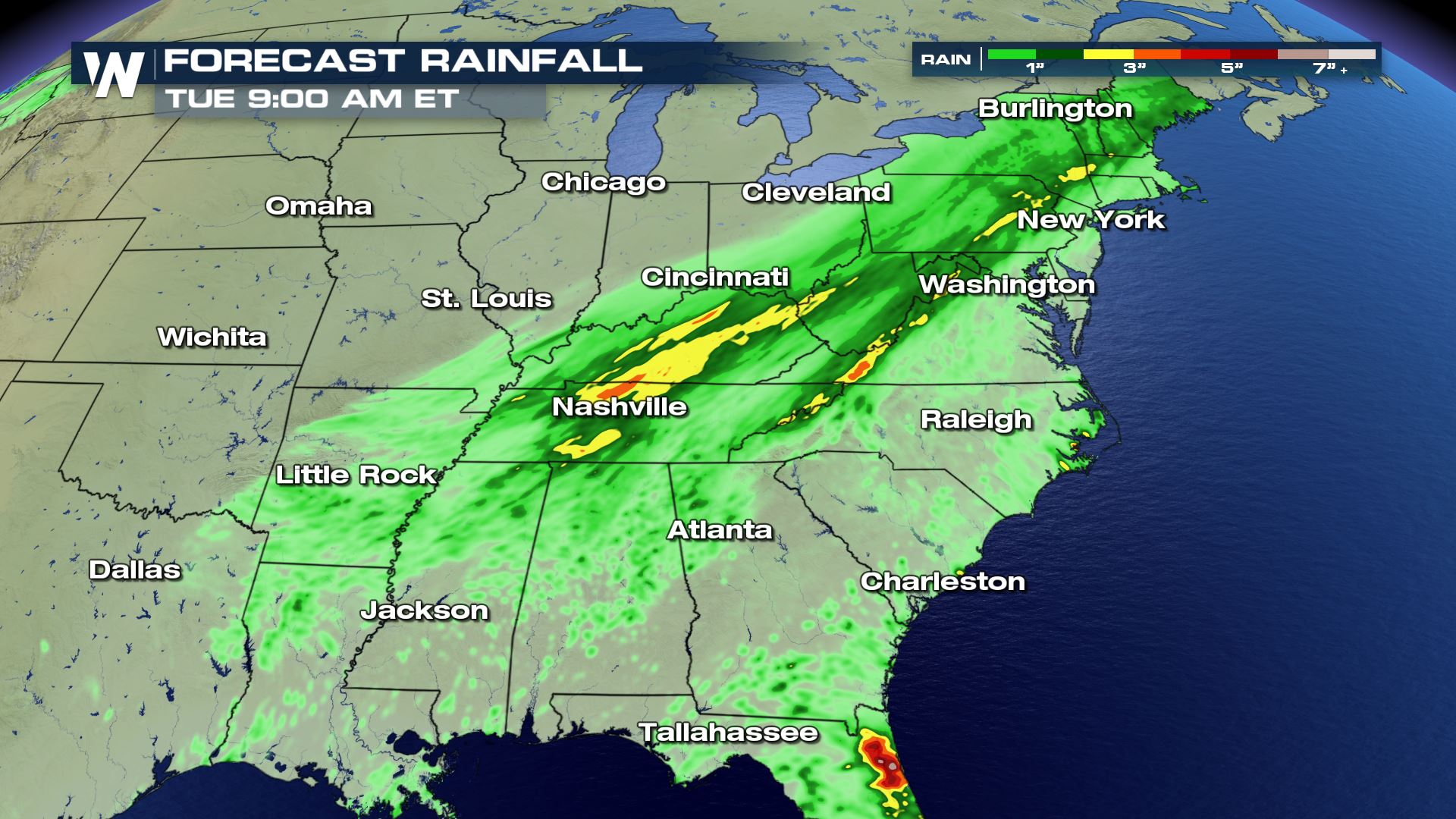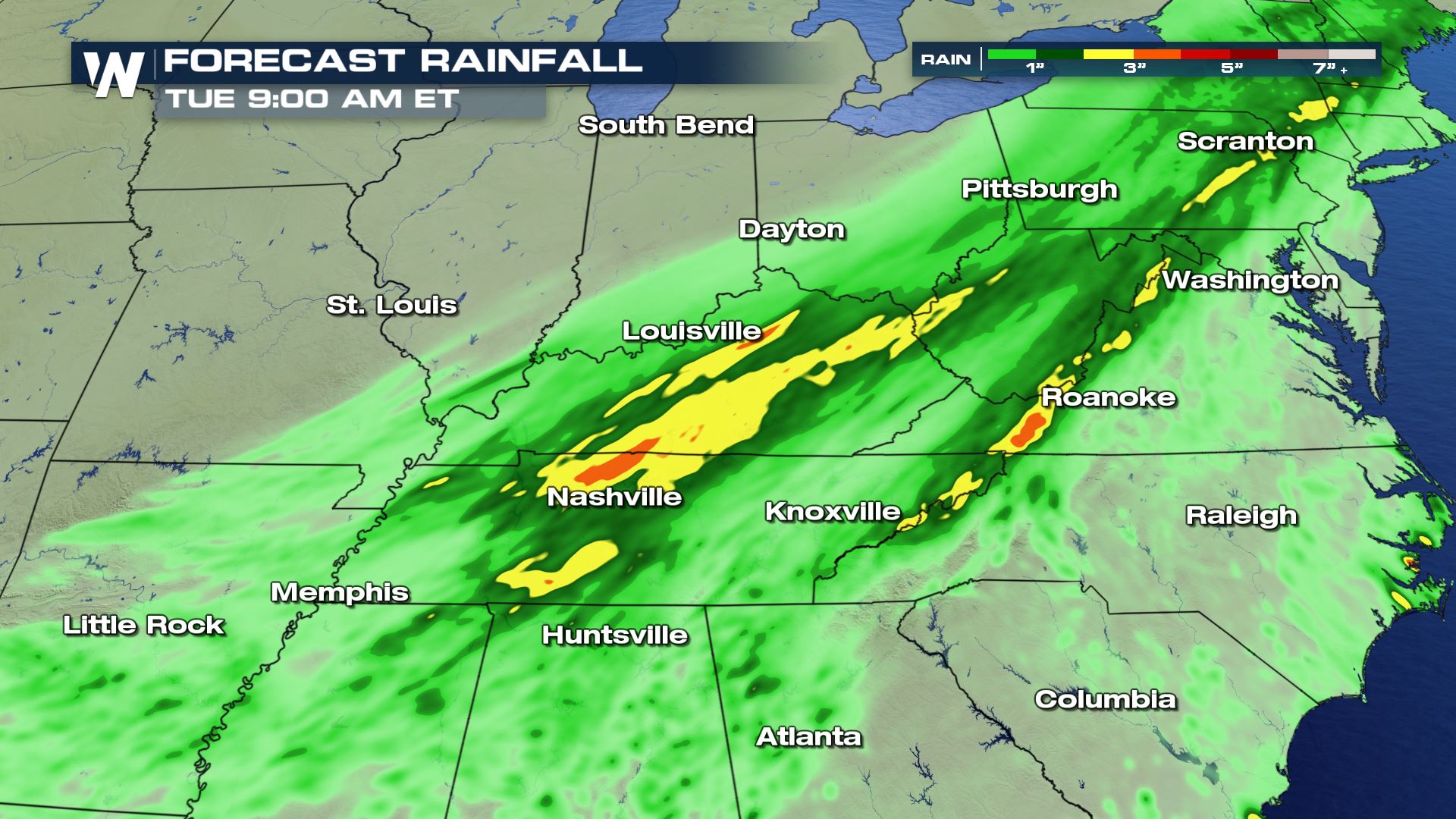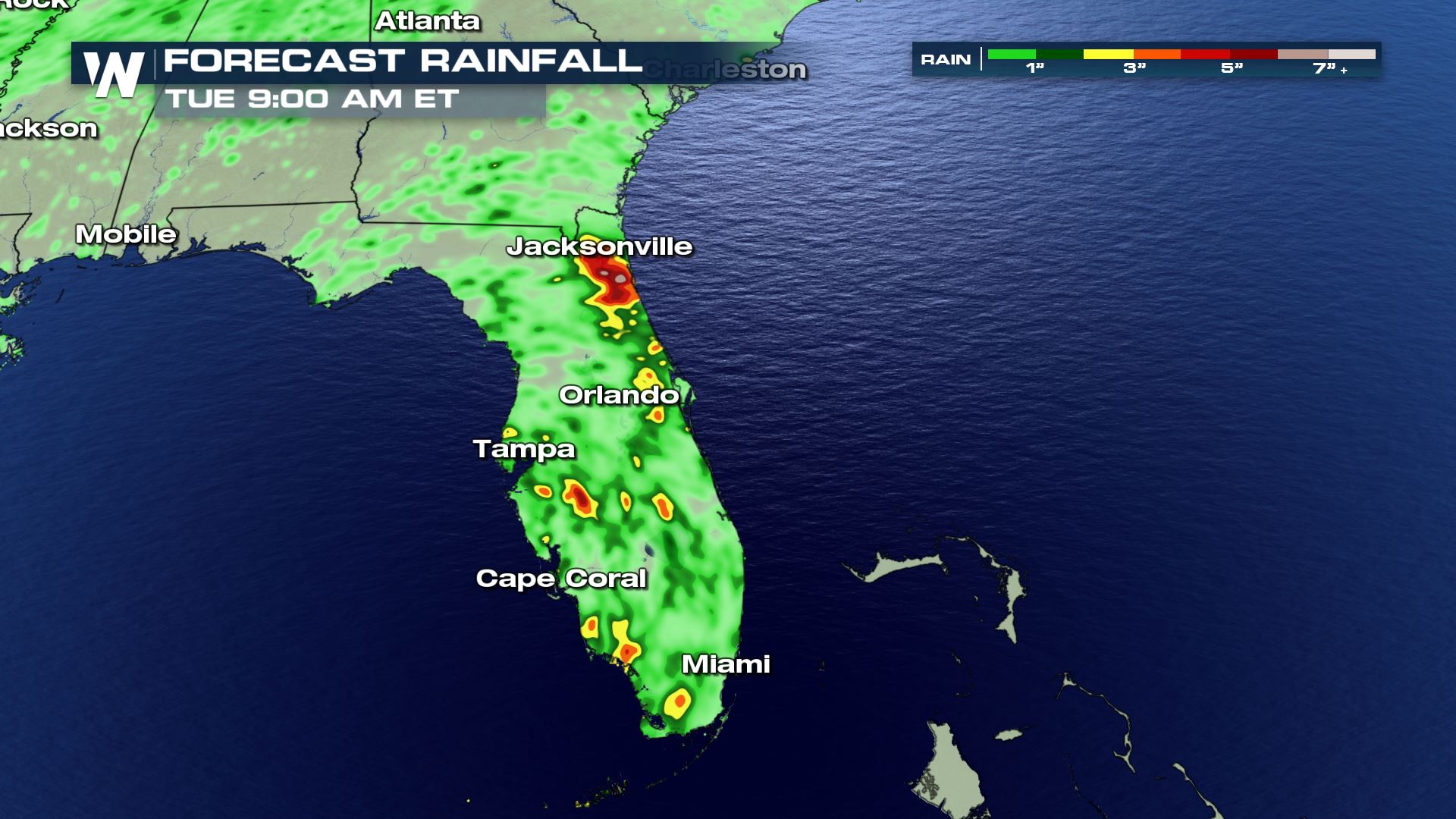 The heavy rain risk will be mostly isolated for areas in the Mid-Atlantic and Northeast, but more widespread heavy rain is likely for the Sunshine State of Florida. Check out that rainfall forecast for Jacksonville, Florida...could exceed 5 inches in that area through Tuesday morning. More updates on the heavy rain are coming up on all day on WeatherNation.