If you live in the eastern United States, prepare yourselves for some colder-than-average temperatures.  In the wake of a
potent storm system
, a dip in the jet stream will usher in quite a chilly air mass for early November standards. Temperatures will be seasonably cold as far south as the Gulf of Mexico by the end of the week.  It may feel more like Winter than Fall.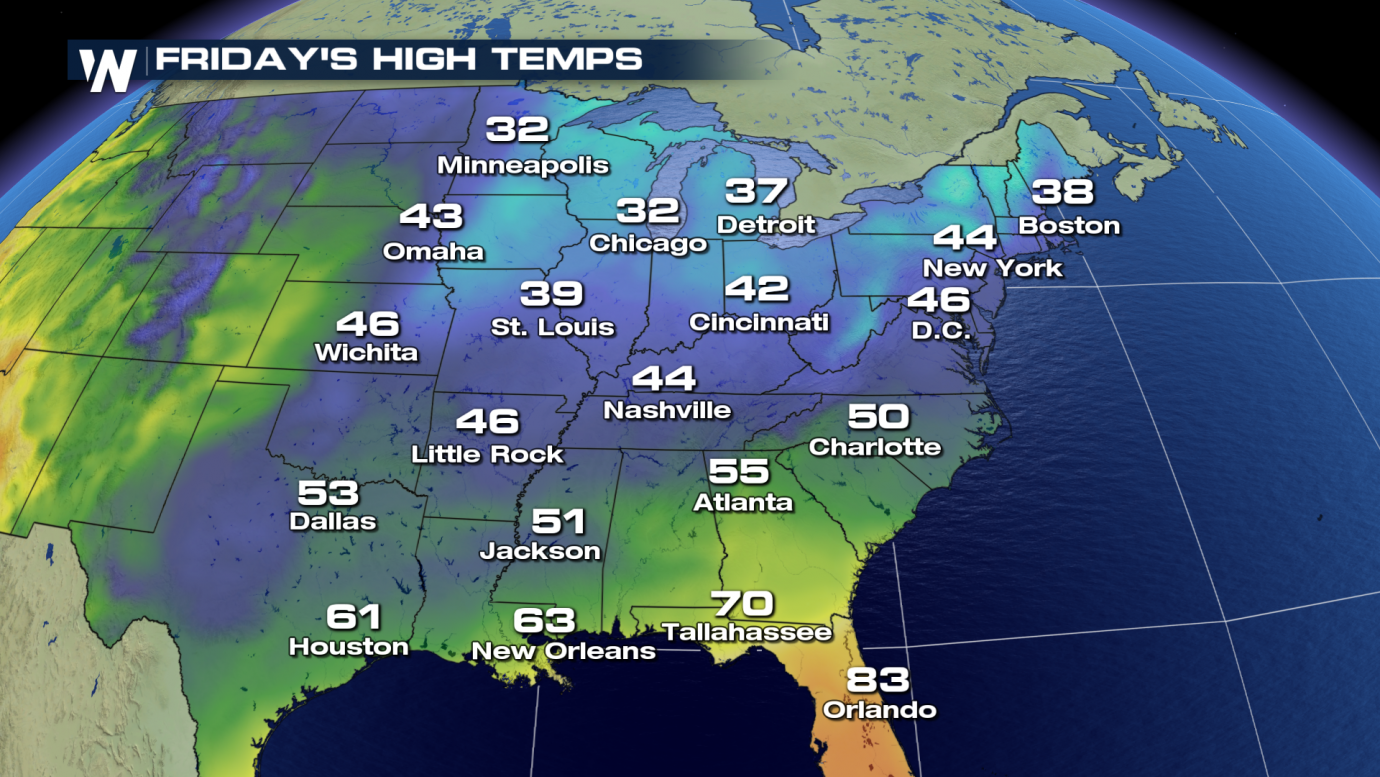 The coldest temperatures, however, will settle into the Midwest and Northeast.  Afternoon highs will range from the upper 20s to low 40s.  Overnight lows will be even colder in the 10s and 20s.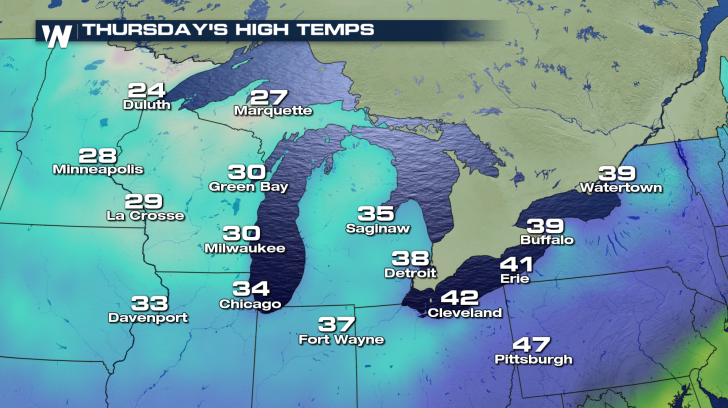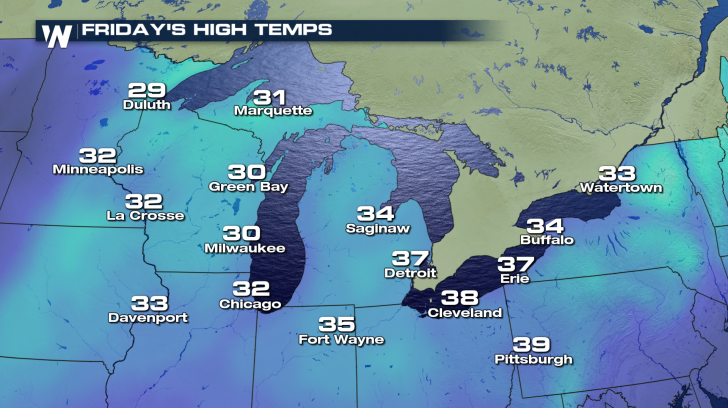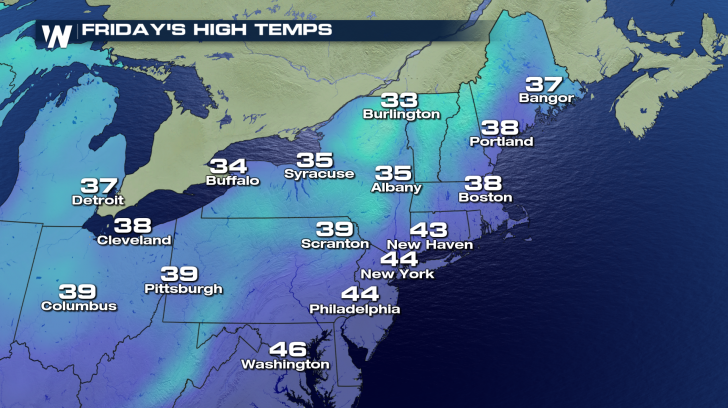 Taking a look at several cities makes it easy to see just how cold it will be.  From the Upper Midwest to the Mid-South to the East Coast, daytime highs will be as much as 20 degrees below average.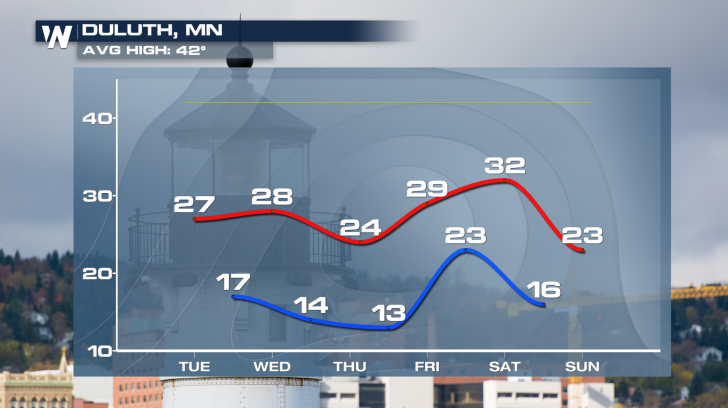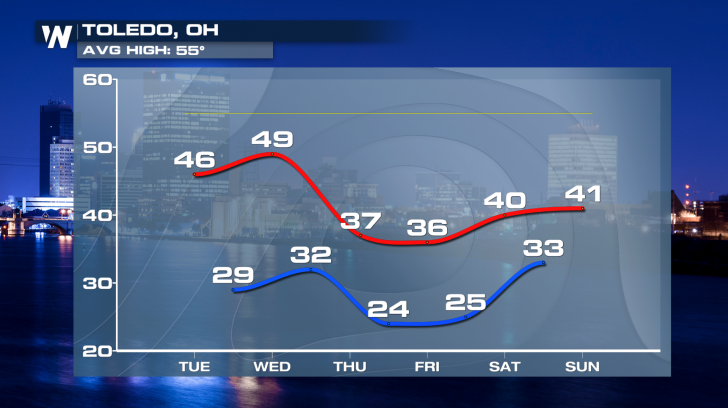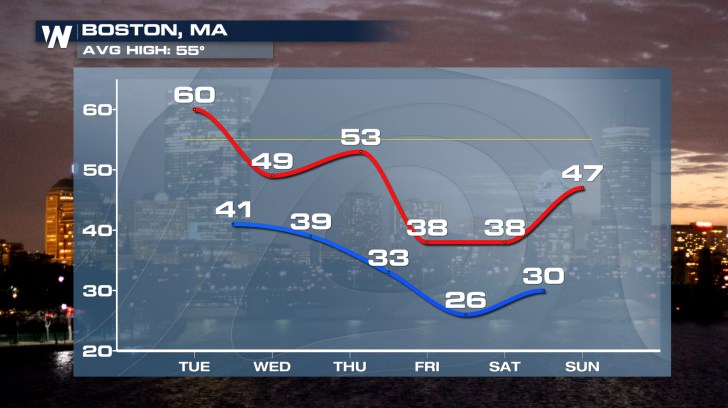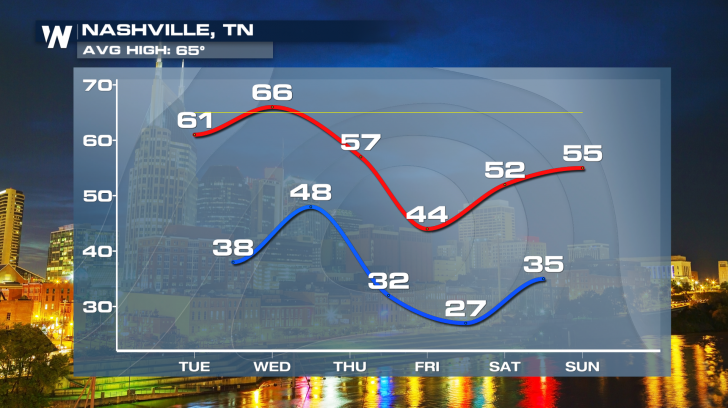 Looking ahead into next week---into the middle of November---the overall pattern will likely keep temperatures throughout much of the eastern United States below average.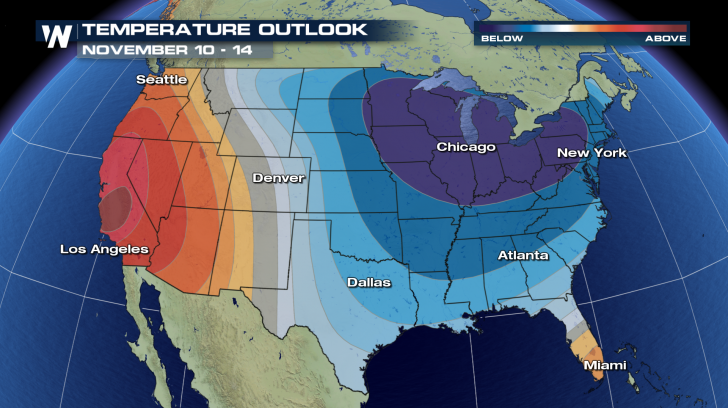 With frigid temperatures in the forecast, make sure you plan ahead to battle the elements. Keep it tuned to WeatherNation and stay warm!