NOAA announced on Thursday, October 12th that El Niño is expected to continue through the winter and has a high likelihood of continuing into the Spring of 2024. El Niño is defined as warmer than average sea surface temperatures in the equatorial Pacific Ocean that has impacts on global weather patterns, including the U.S..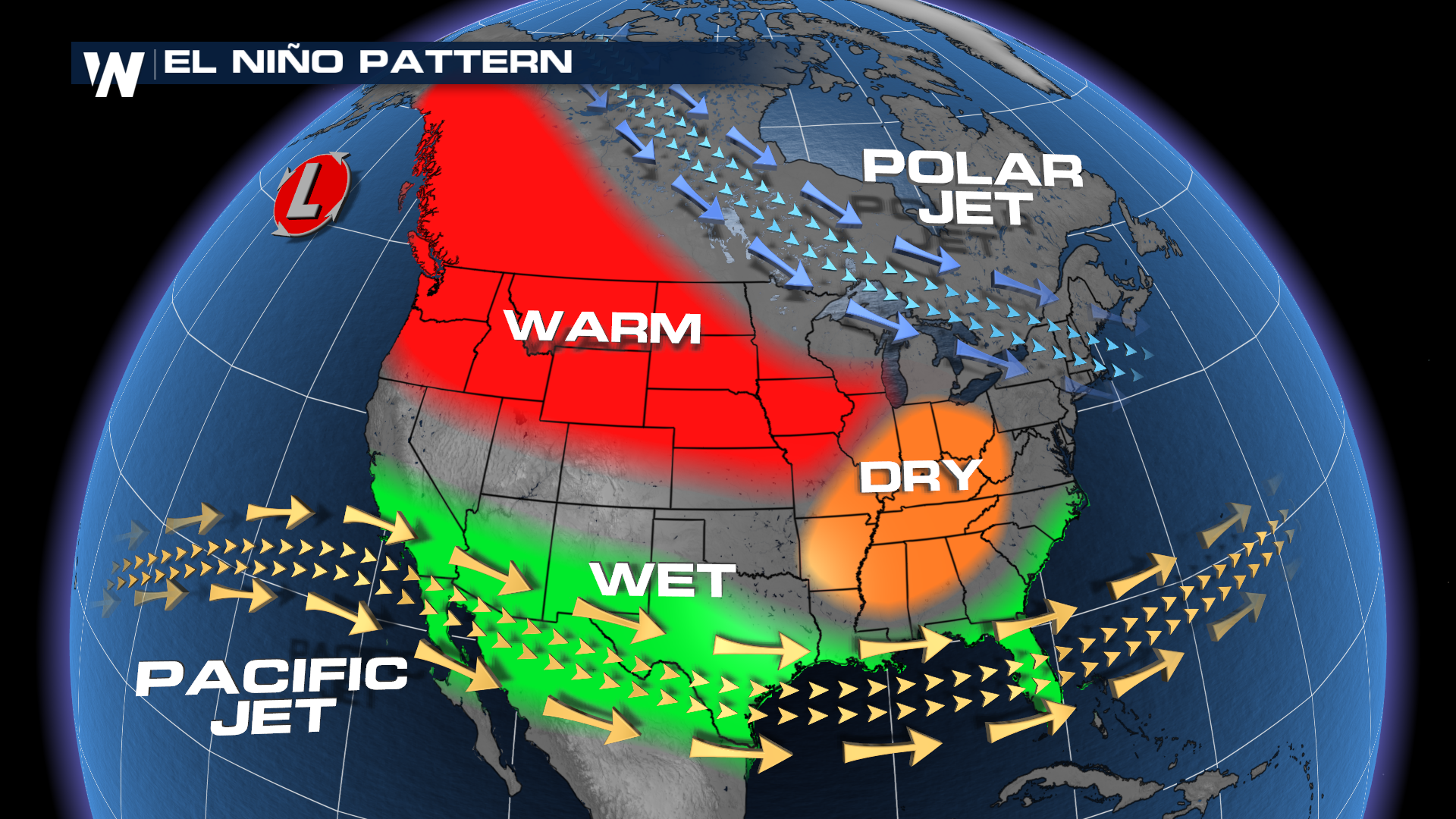 According to NOAA, sea surface temperatures (SSTs) were above average in September and while the anomalies of warmth decreased during the period they were still above average in the central and eastern equatorial Pacific Ocean.
El Niño is the warmer than average sea surface temperatures but also must be balanced with atmospheric conditions, which were seen as consistent with El Niño during September. Per NOAA, "in areas of the central Pacific, low-level winds were anomalously westerly, while upper-level winds were anomalously easterly. Convection was enhanced around the International Date Line, stretching into the eastern Pacific, just north of the equator ... Collectively, the coupled ocean-atmosphere system reflected El Niño."
Forecast modeling shows a "strong" El Niño event from November through January this year with waters likely to run 1.5°C above average. Within that, there is a 30% chance that it will be a "historically strong" event similar to 2015-16 or 1997-98 according to NOAA. However, the 'strong' nature of an El Niño doesn't necessarily translate to stronger impacts globally. Forecasts also show a likelihood of El Niño continuing into the Spring of 2024.
El Niño is part of the El Niño Southern Oscillation Pattern (ENSO) that require certain changes in both the ocean and the atmosphere and is a coupled climate phenomenon. Typically, ENSO phases last 1-2 years and oscillate between El Niño, Neutral and La Niña.