The Climate Prediction Center has issued an El Niño Watch ahead of the upcoming winter season for the Northern Hemisphere. What does this mean exactly? El Niño Southern Oscillation, commonly referred to as ENSO, is a periodic fluctuation of sea surface temperatures over the tropical eastern Pacific Ocean that subsequently affects weather patterns across the Northern Hemisphere. The warming phase of the sea temperature is known as El Niño and the cooling phase as La Niña. In this case for the year, an El Niño is forecasted for late fall/early winter.
How will this affect the U.S. this winter?
The graphic below is a general overview of how an average El Niño plays out during the winter months. But remember, there are strong and weak El Niños which yield variances in certain regions of the country.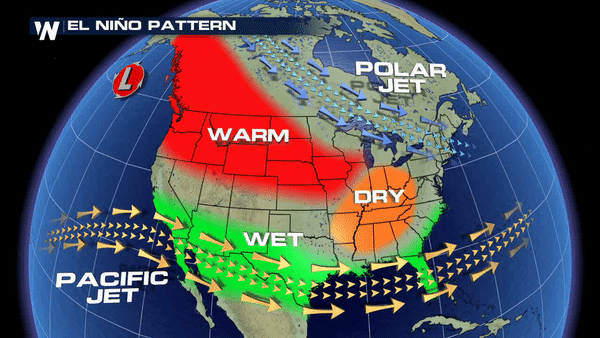 Last year was a La Niña winter which yielded a substantial decrease in snowpack across the West and Southwest which made for increasing drought conditions into the Spring and Summer of 2018.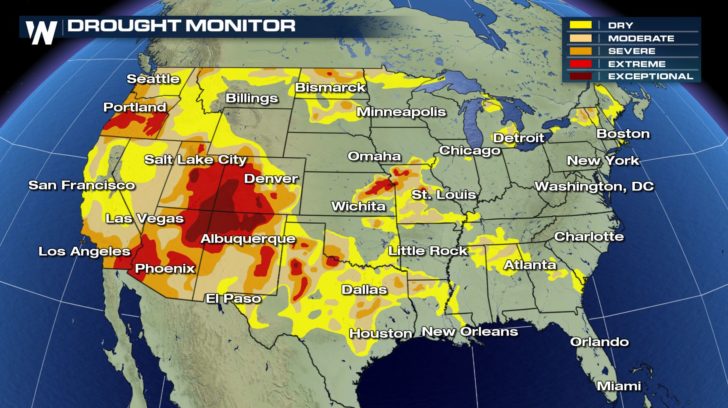 Even an average La Niña would be extremely beneficial for parts of the Intermountain West where drought categories are in the highest range possible. Nearly 70% of the state of Colorado is under some category of drought and moisture is desperately needed. This is the main reason we have seen peak fall color much earlier in the high country as drought stricken trees tend to shut down much earlier ahead of the upcoming winter season.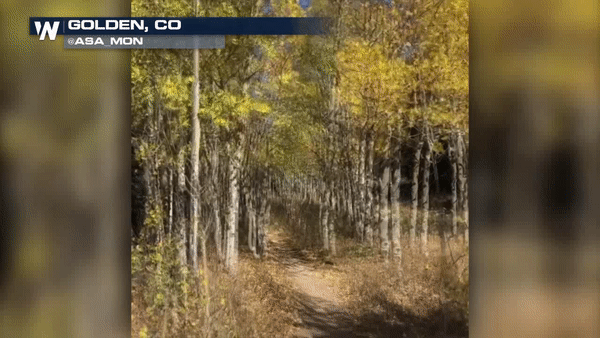 A possible El Niño winter would mean great things for nearly all of the West and Southwest. Colorado, for example, almost always ends the winter season with an above average snow pack during El Niño years. The 2015-2016 winter was a strong El Niño (or what was referred to as a Godzilla El Niño) where most of the mountains ended up with more than double the season's normal snowpack, and Denver saw its first major blizzard in more than a decade. Stay tuned. More of this to come as we look for the next update coming out soon from the Climate Prediction Center. Meteorologist
Merry Matthews