Tuesday November 6 will draw people to voting polls across the United States. The weather may influence some parts of the country on Tuesday as areas experience rain, snow, and wind. Here's what to expect on Election Day 2018.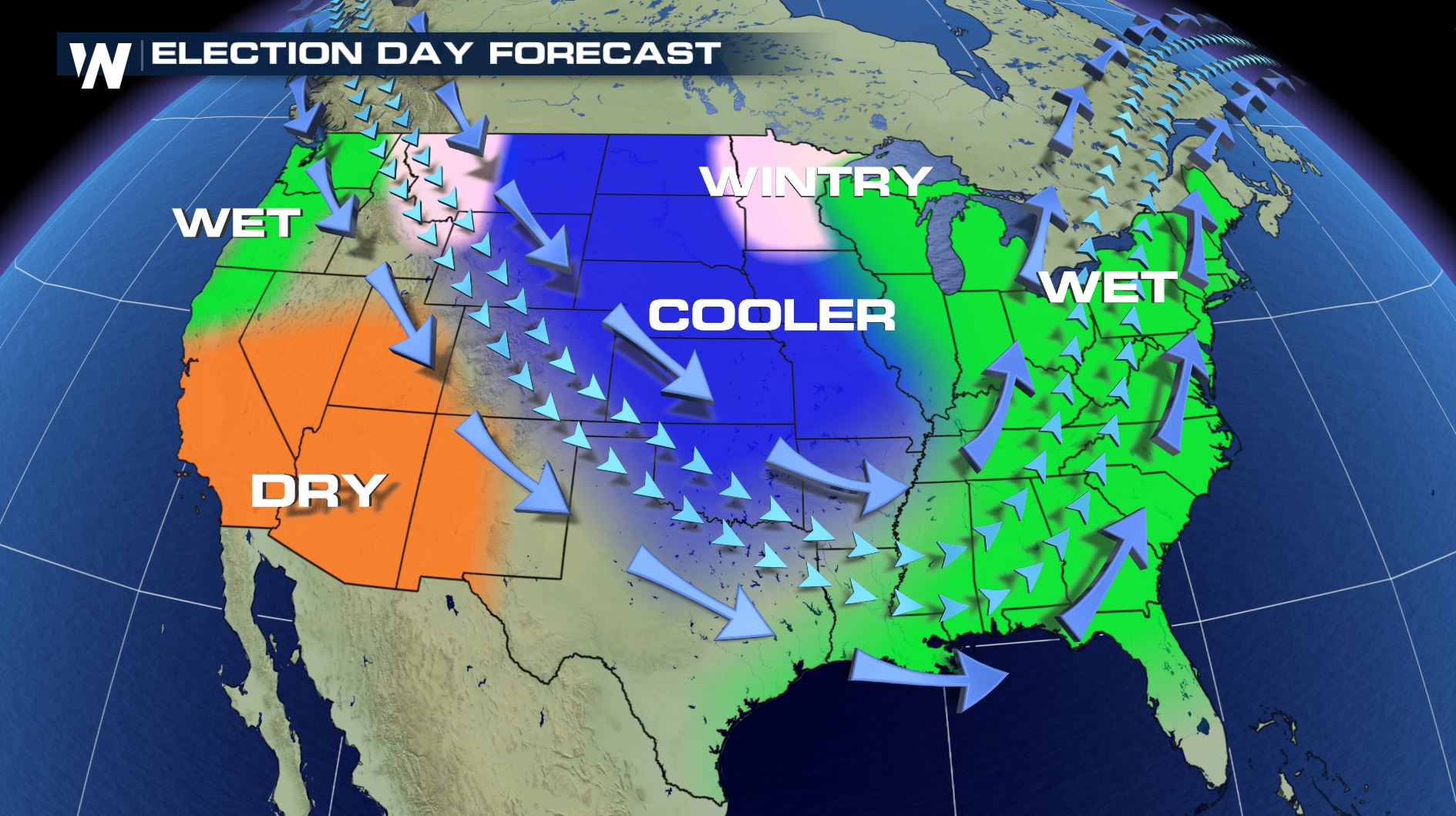 Northeast
The northeast will experience periods of rain showers, some will be heavy across in the interior northeast and areas the northern Ohio Valley. Winds will turn gusty through the day as a strong Low pressure system builds over the Great Lakes. Temperatures will turn colder through the day from west to east.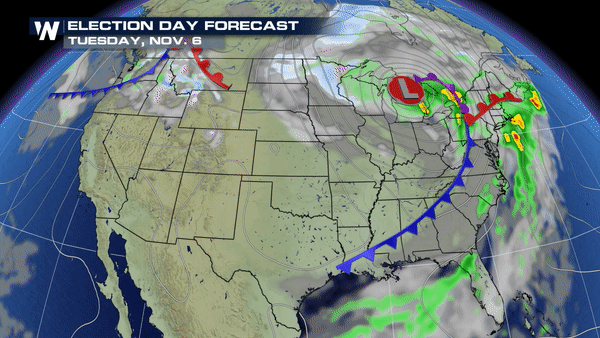 Great Lakes/Midwest
This area will face all weather types on Election Day. As a powerful low pressure system ramps over and pushes through, many will experience periods of rain and blustery winds. Parts of Minnesota and Wisconsin will also see a changeover to snow as temperatures fall sharply behind this system.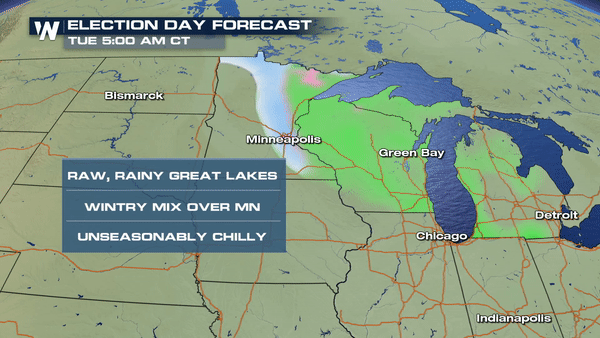 Southeast
A day to be weather aware. There is a risk of severe thunderstorms on Tuesday. Storms will travel through the southeast Monday and carry into Tuesday, especially from Alabama eastward through Georgia and the Carolinas.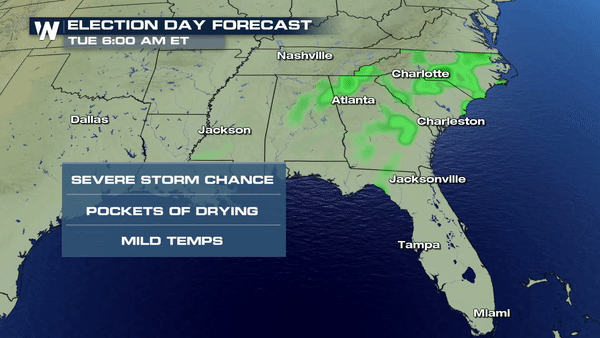 Northwest
Scattered rain showers will move through on Tuesday as a cold front sweeps across the northwest. There will be snow, some heavy over the higher mountain terrain of Idaho and Montana. Temps will be cool, generally in the 40s to low 50s.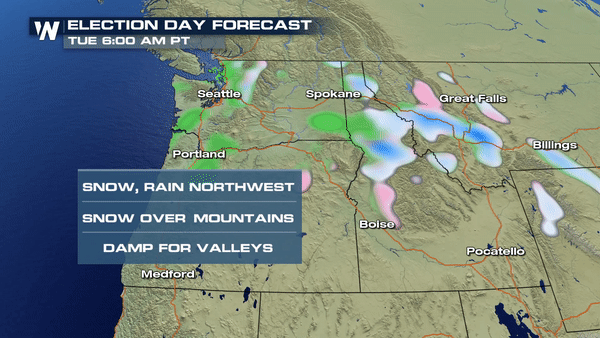 No matter the weather, make sure you get out and vote!