Santa Ana winds are back for California this week. Not only does this mean warmer than average temperatures and breezy conditions but this also brings high fire concerns. What are Santa Ana Winds?
Santa Ana winds are winds that come from the east producing an offshore flow for California. These winds are also directed over the Sierras resulting in downslope winds. Because this flow produces subsidence, downslope winds experience warming, drying, increasing stability, and clearing if clouds are present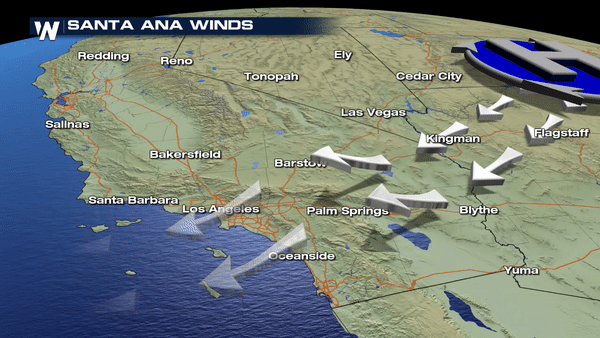 This, unfortunately, is the perfect recipe for high fire danger and with no moisture in the forecast for the next week the atmosphere will continue to dry out so much that any small little spark that ignites could result in a larger problem if winds continue to stay on the breezy side.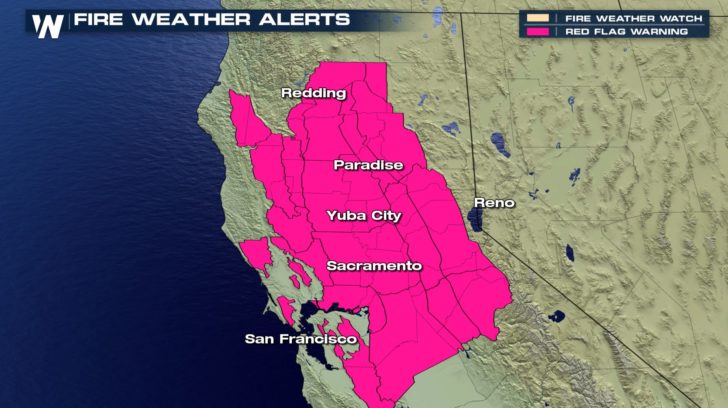 Red Flag Warnings are in place for parts of the Sacramento Valley and parts of the San Joaquin Valley until Friday. Remember: A 
Red Flag Warning
 means warm temperatures, very low humidities, and stronger winds are expected to combine to produce an increased risk of fire danger.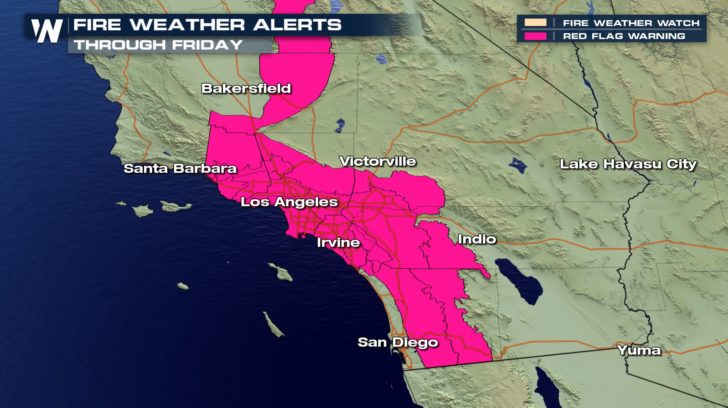 Meteorologist Merry Matthews