We are another day closer to the severe weather event over the Mississippi Valley, but there has been a change to the forecast.  An even higher risk of severe weather has been issued for parts of Arkansas, Tennessee, Texas and Mississippi Saturday.
Severe Outlook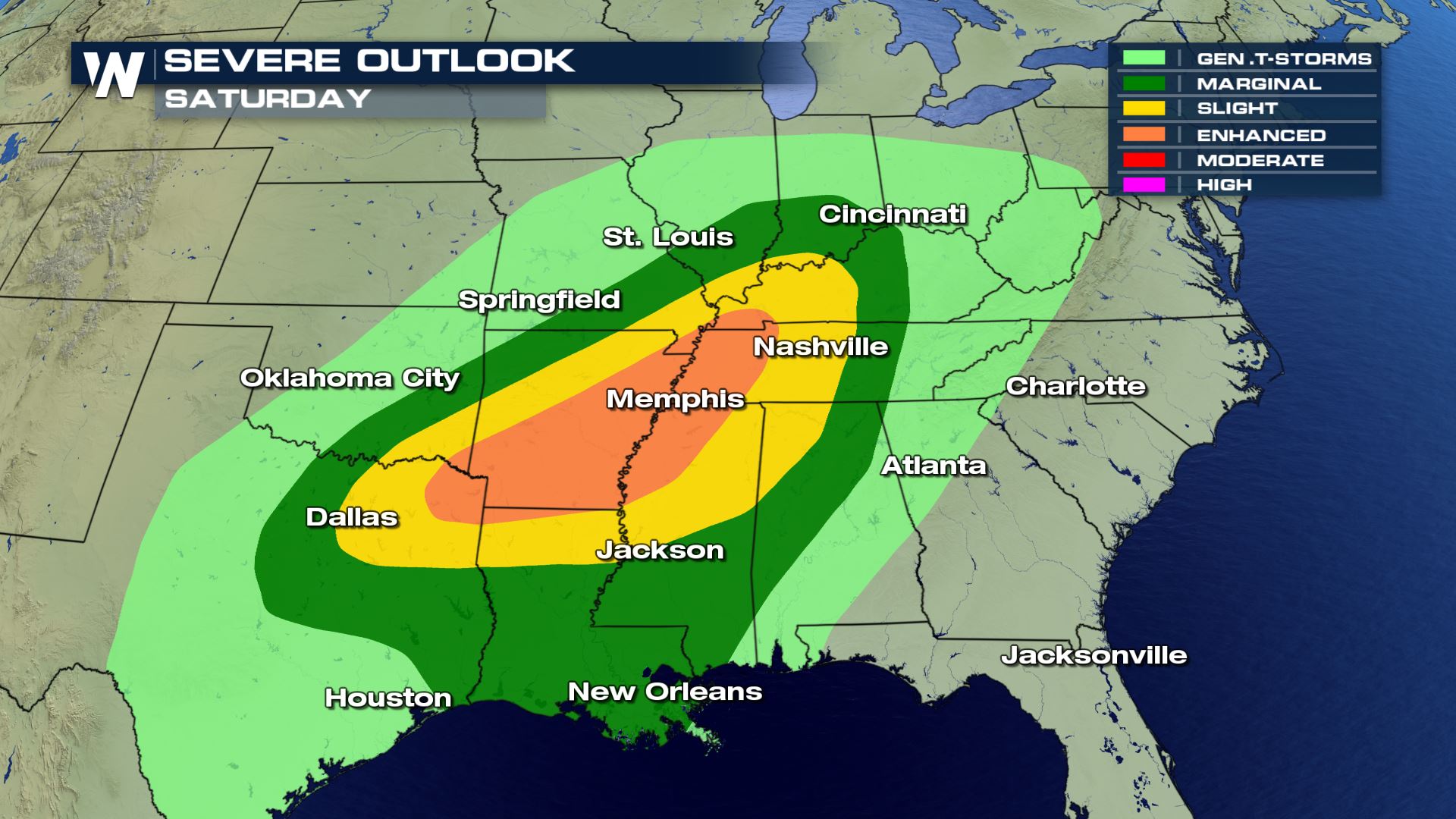 Here is the latest severe outlook from the Storm Prediction Center for Saturday.  You can see there is now and enhanced risk of severe weather for cities like Little Rock and Memphis.
What is an Enhanced Risk of Severe Weather?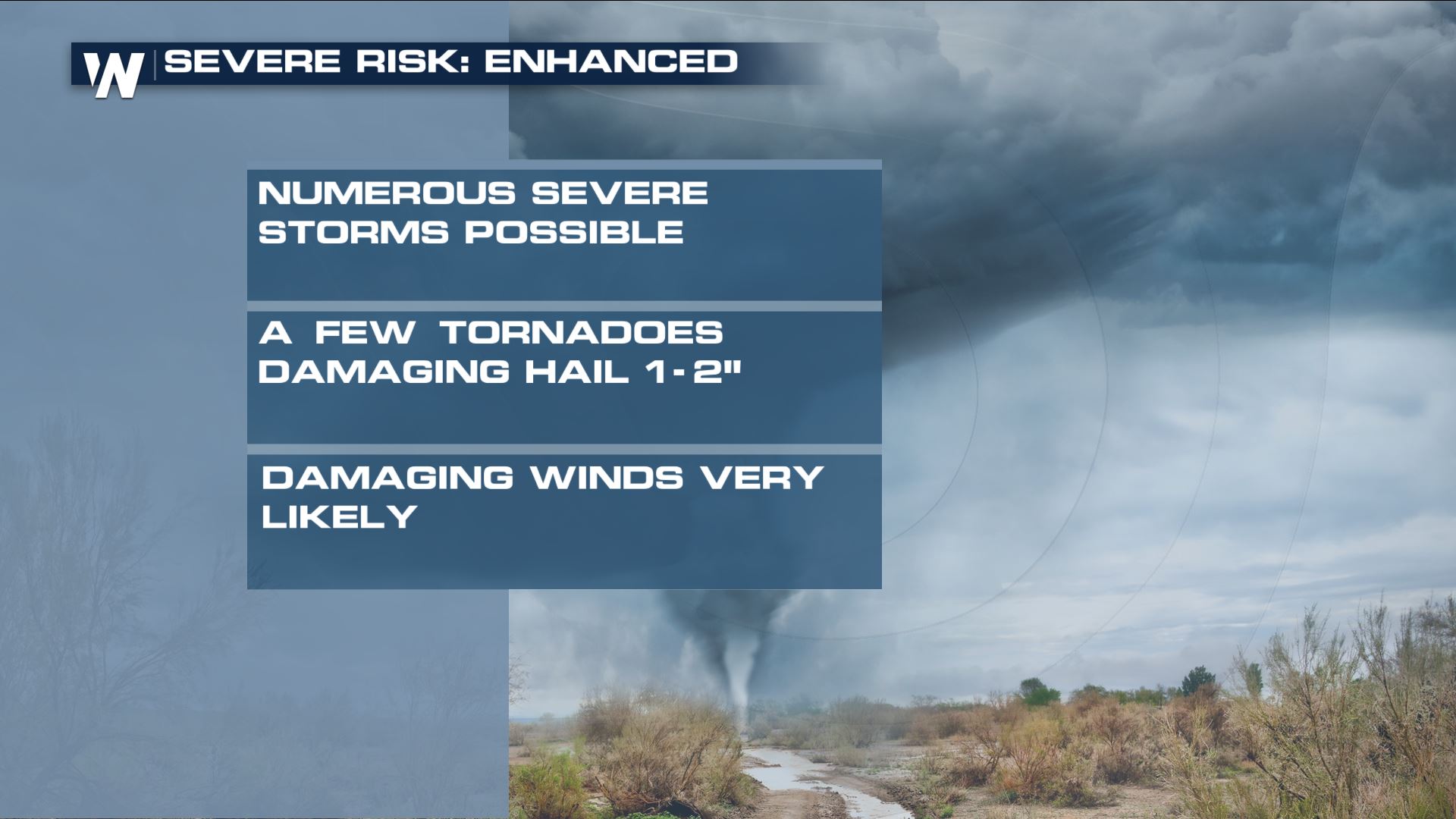 Here is what you can expect with an enhanced risk of severe weather.  Tornadoes, hail up to the size of golf balls and damaging winds over 60 mph.  There will likely be numerous severe thunderstorm or tornado warnings so have you weather radio charged and ready to go!!!
Forecast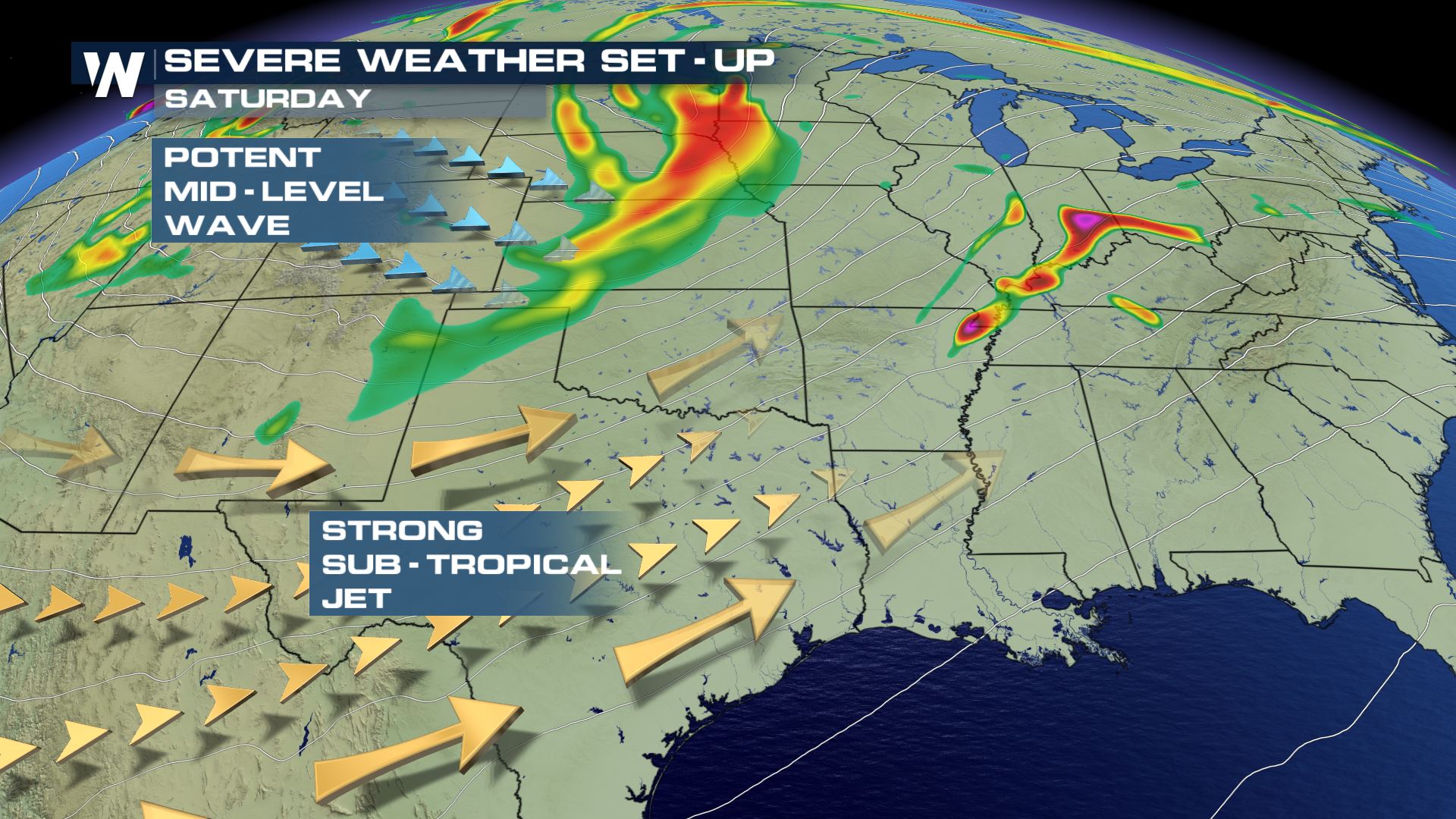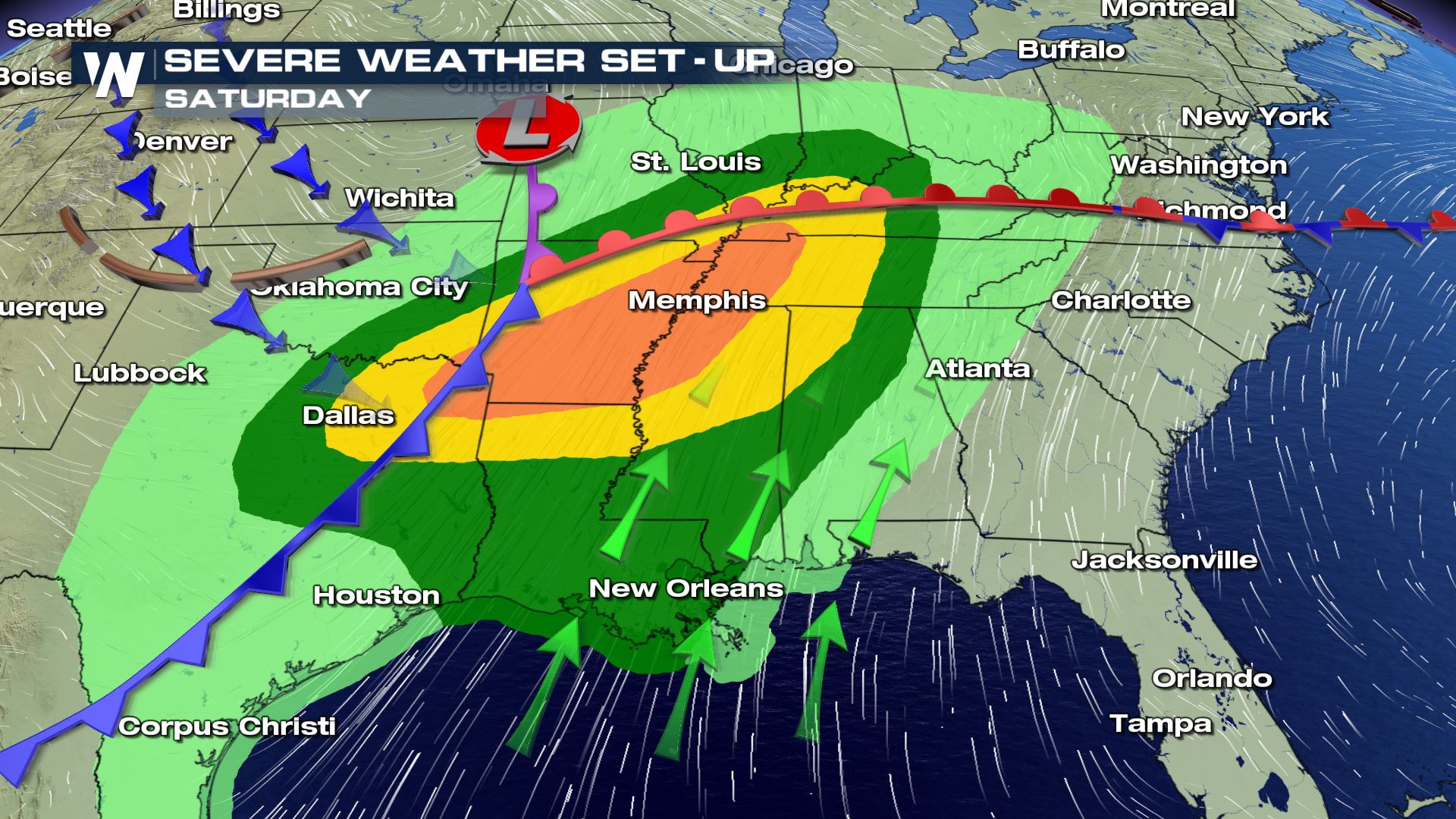 Pacific and Gulf moisture have been building over the south for the past few days and this will be the fuel for showers and thunderstorms on Saturday.  Once a mid-level wave moves into this region, it will provide lift and rotation to the atmosphere and that means tornadoes will be possible. Here is the latest timing for the storms on Saturday.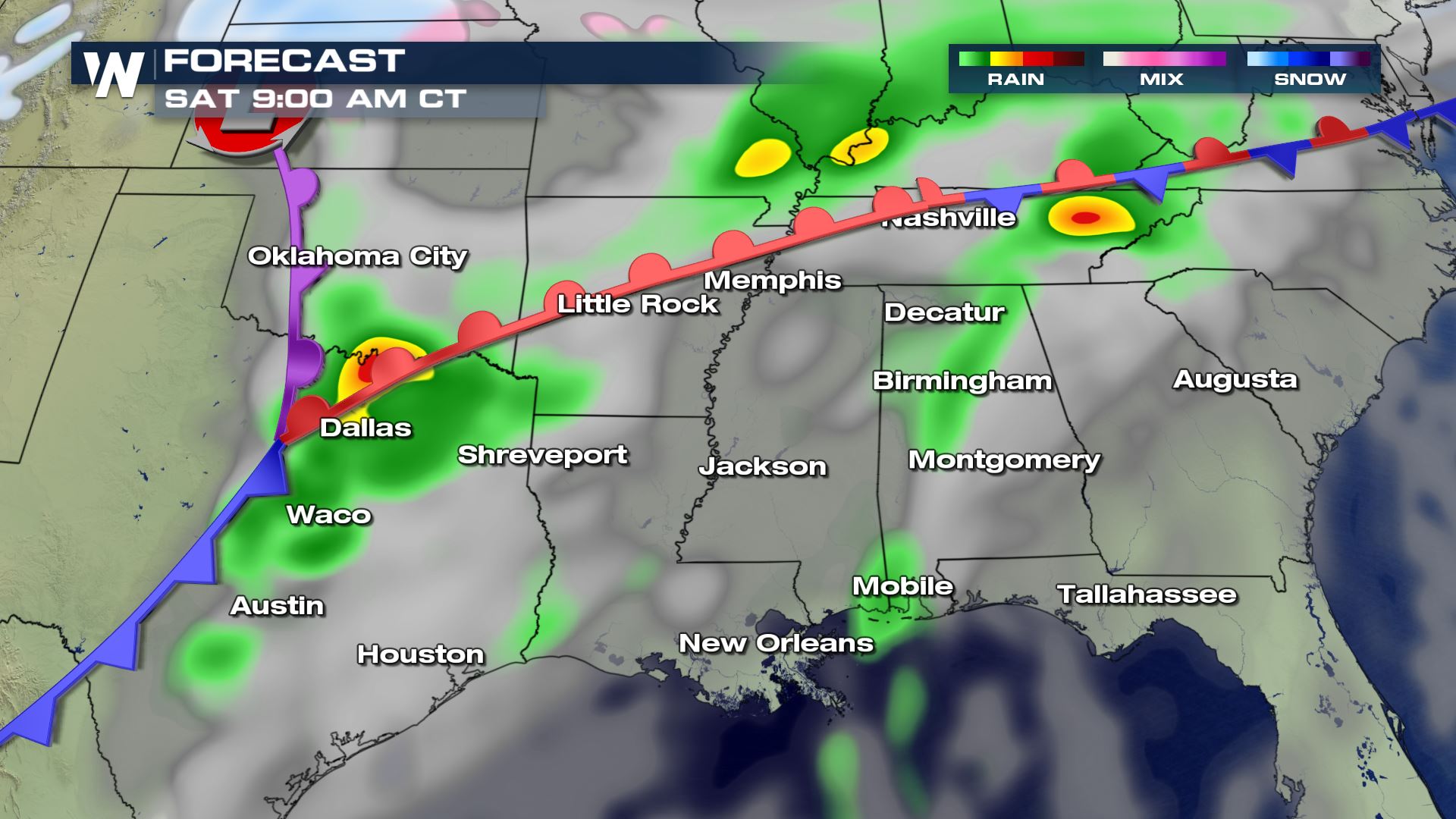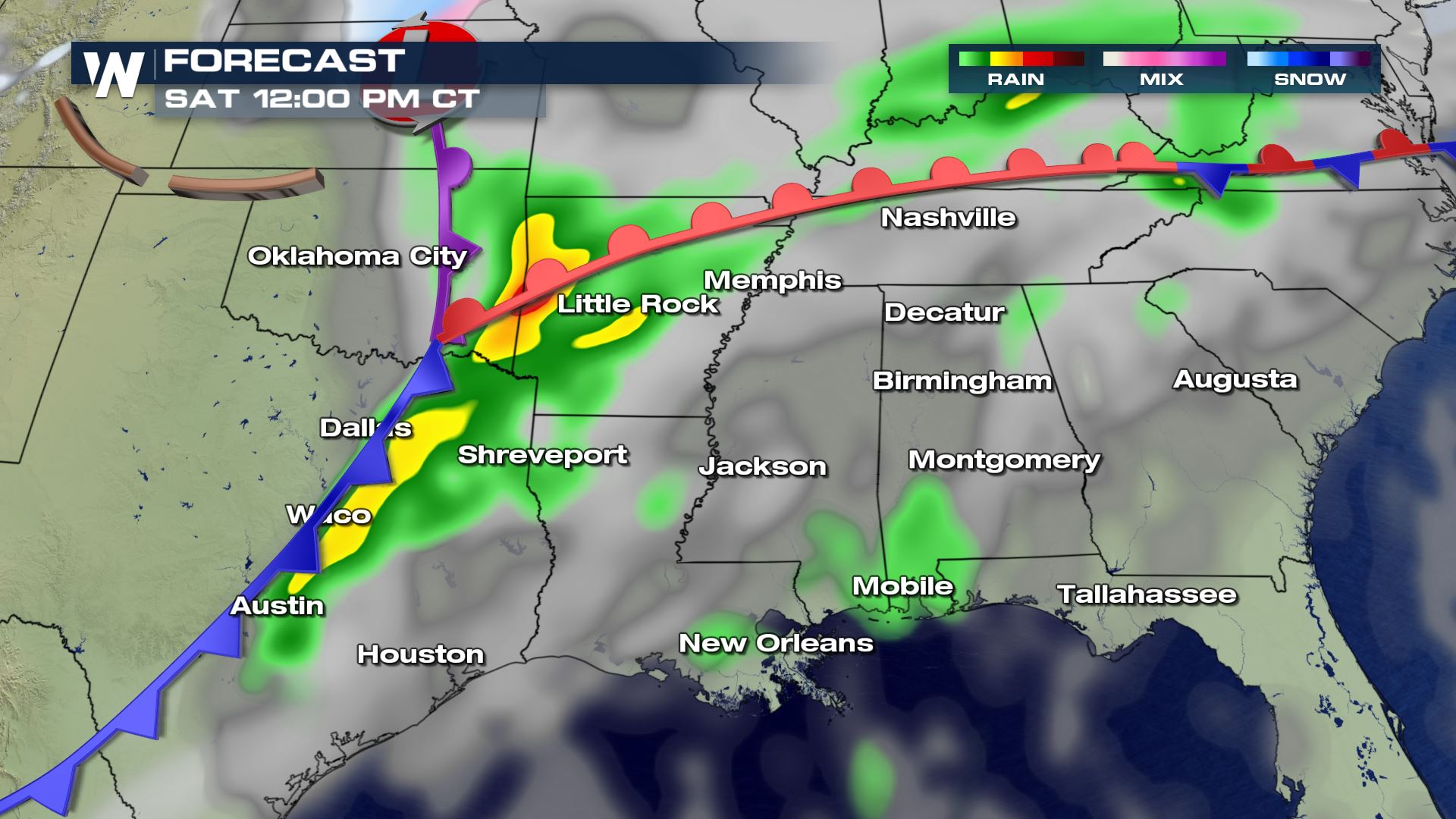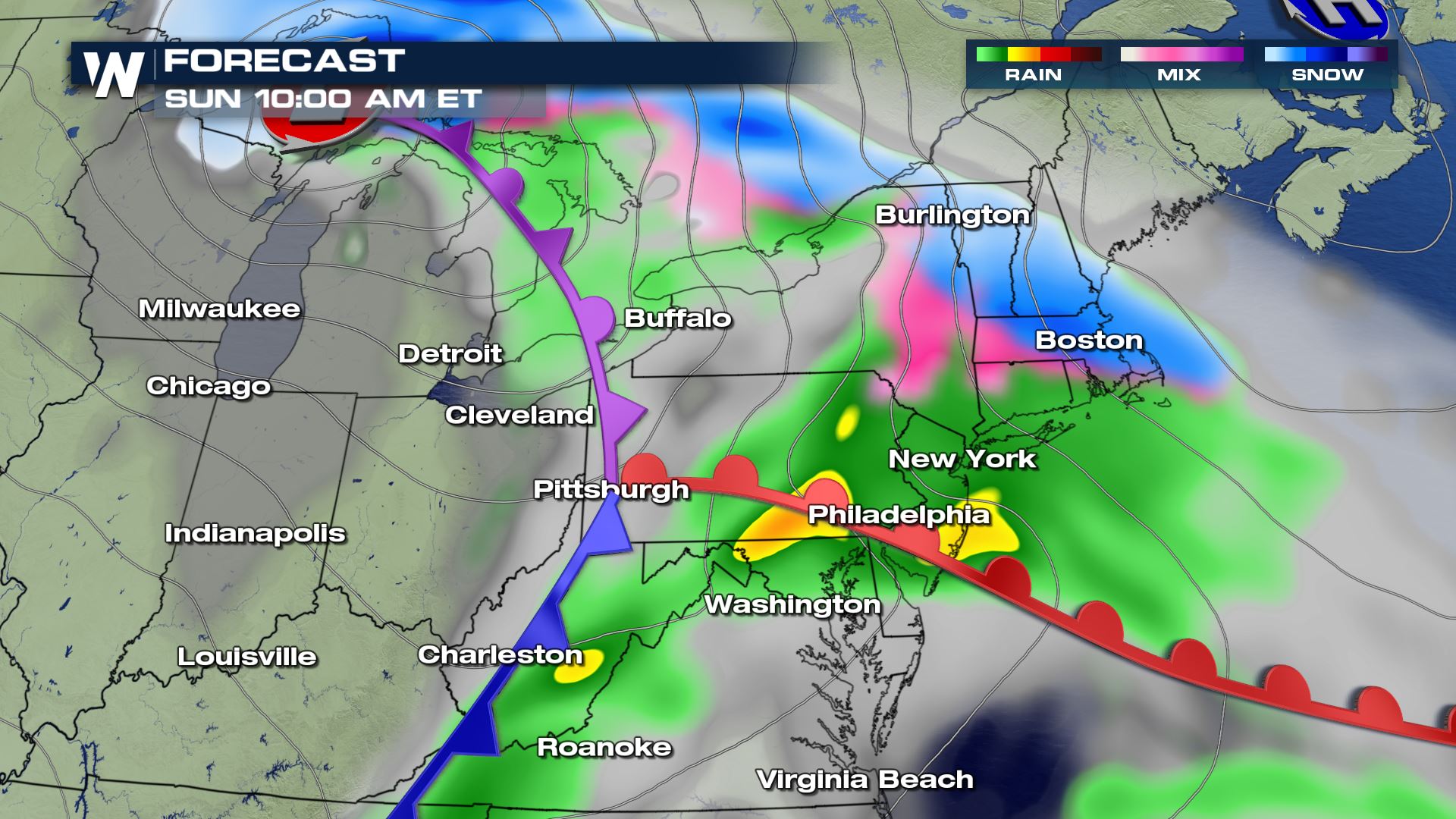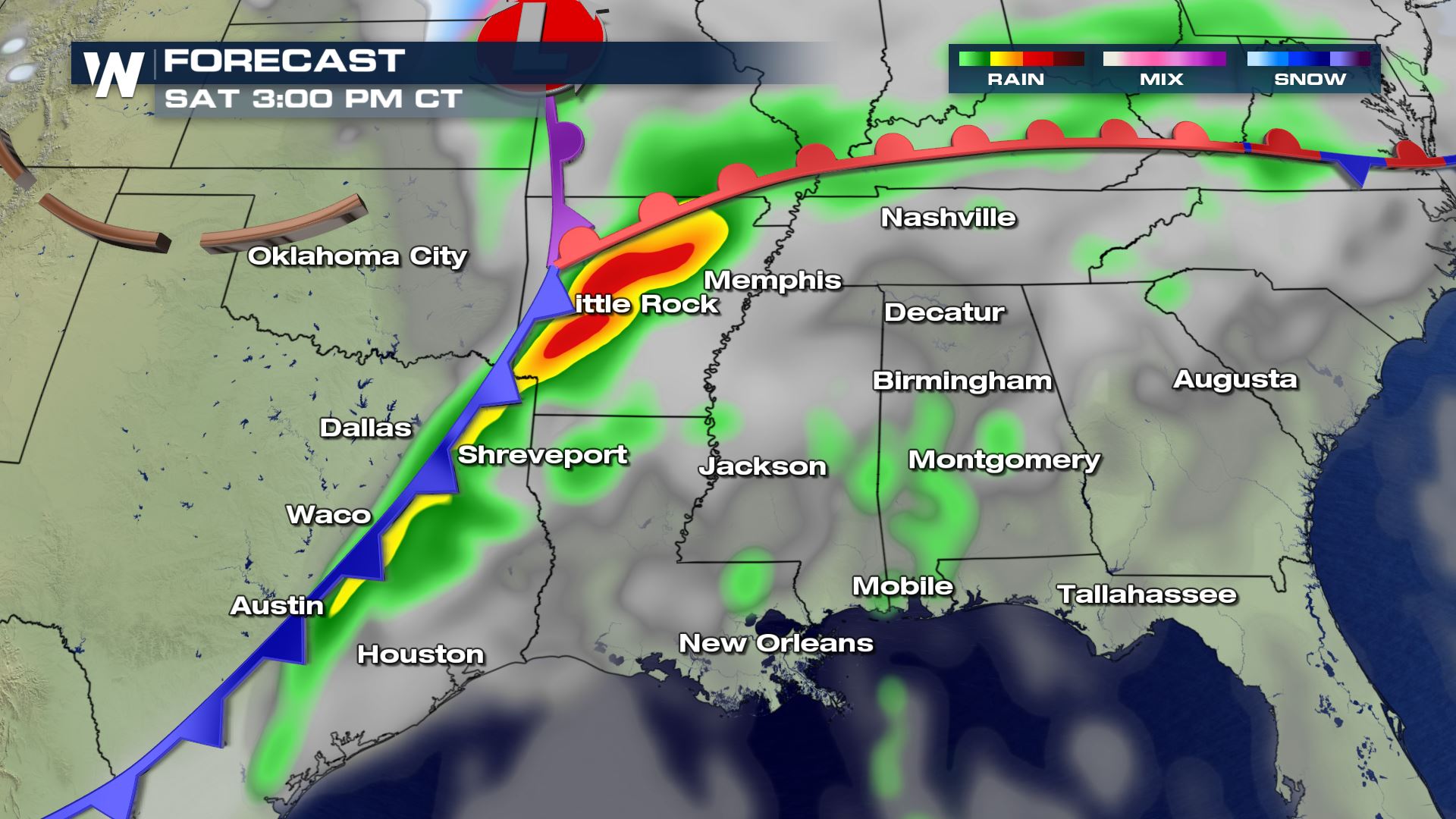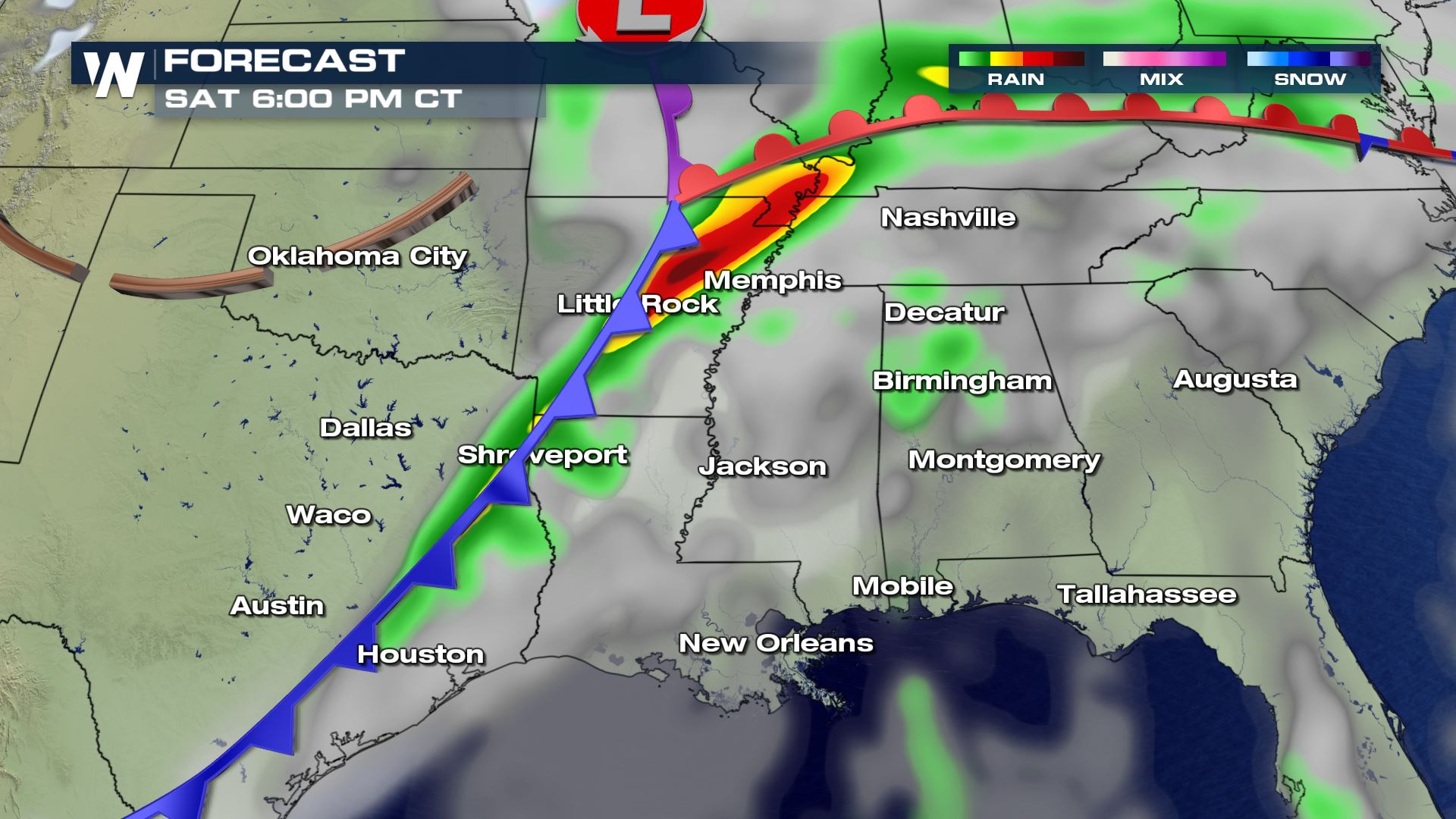 Right now it looks like late Saturday morning storms should be firing up over east Texas and then throughout the afternoon and evening these storms will be moving through the Mississippi Valley.  You can really see the intense storms over Arkansas by Saturday afternoon...and this lines up perfectly with where the enhanced risk of severe weather.
Rainfall Forecast
Not only are we dealing with the threat of hail, winds and tornadoes, but heavy rain could lead to flash flooding...especially in those areas that have seen heavy rain over the past few days.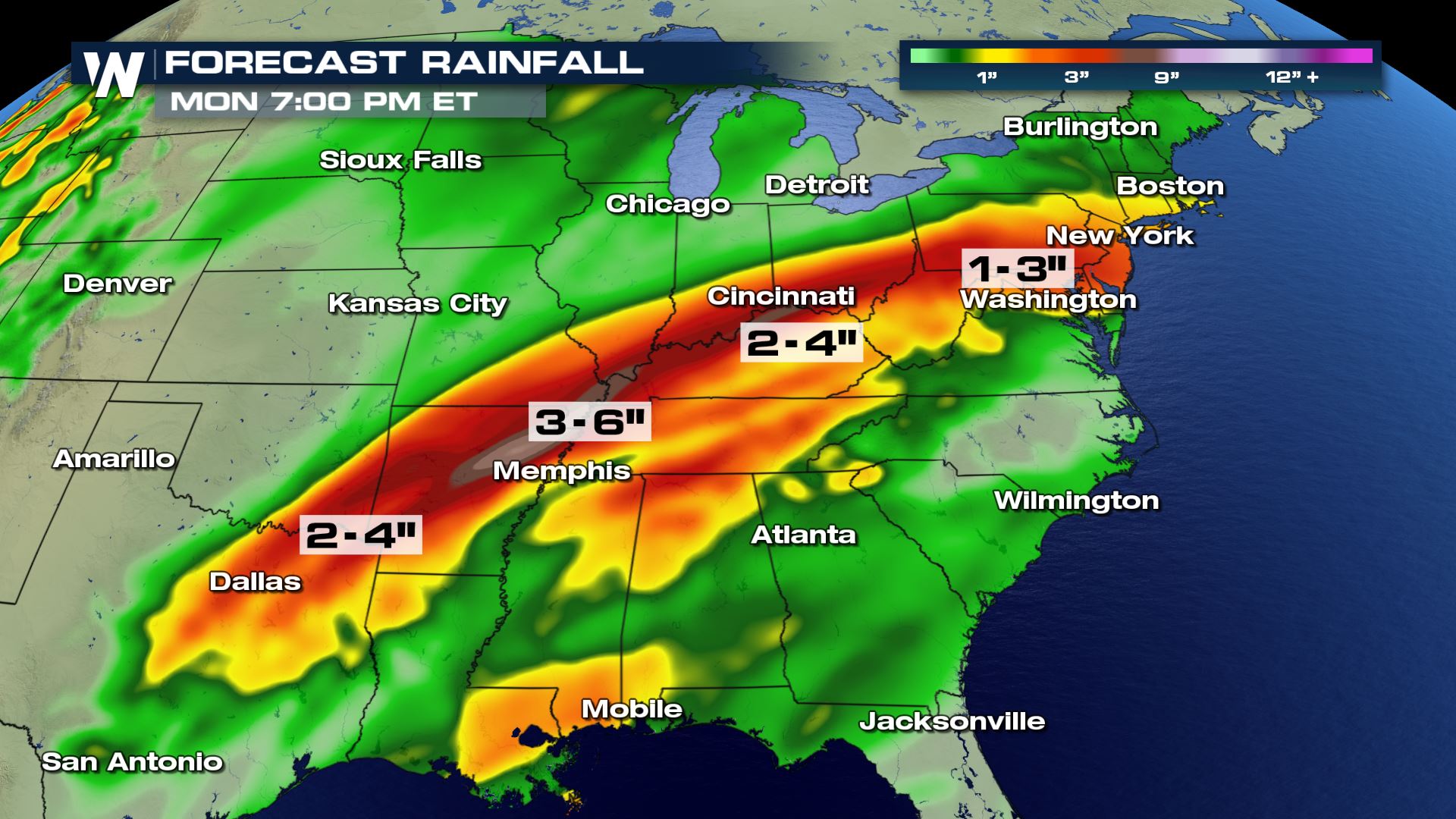 Keep it tuned to WeatherNation for the very latest updates on this severe weather event.  We have crews in the field that will provide live reports as this event is unfolding.  There will likely be numerous severe thunderstorm warnings and even tornado warnings for a large portion of the South.
Meteorologist Patrick Crawford