Eta has finally weakened and is no longer a tropical system. The storm made several landfalls during its lifespan: Nicaragua, Cuba, and Florida. Eta had two landfalls in the Sunshine State: one near Cedar Key as a tropical storm early Thursday morning, with its first Florida landfall in the Keys earlier this week.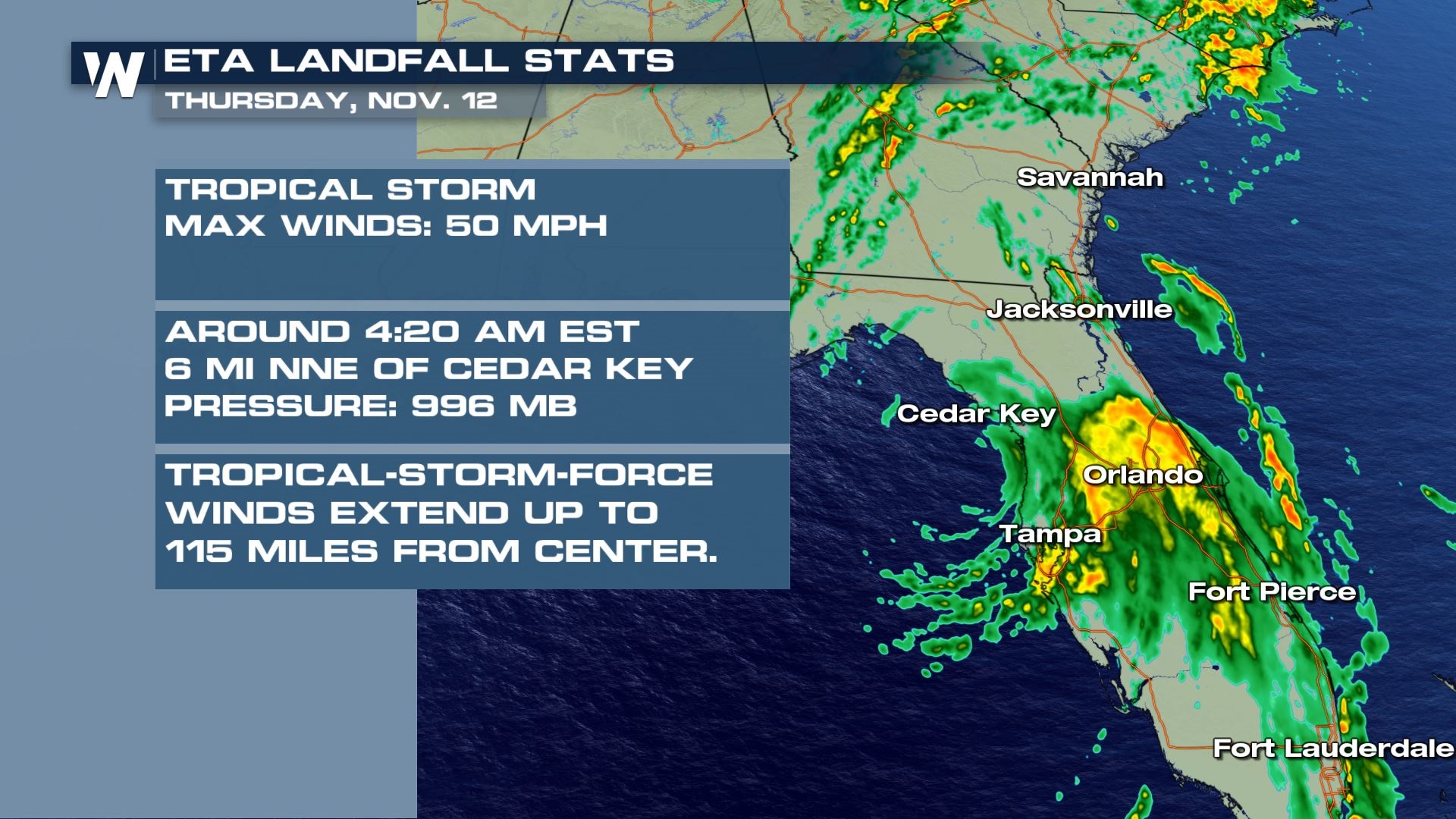 Stats
Eta weakened further with winds around 45 mph as it emerged into the Atlantic Ocean near the Florida/Georgia state line. It is moving at 21 mph to the east-northeast. It still presents a threat for occasional gusty winds and heavy rain in its rain bands. All alerts have been discontinued as Eta continues to weaken and moves away from the United States and is no longer a tropical system.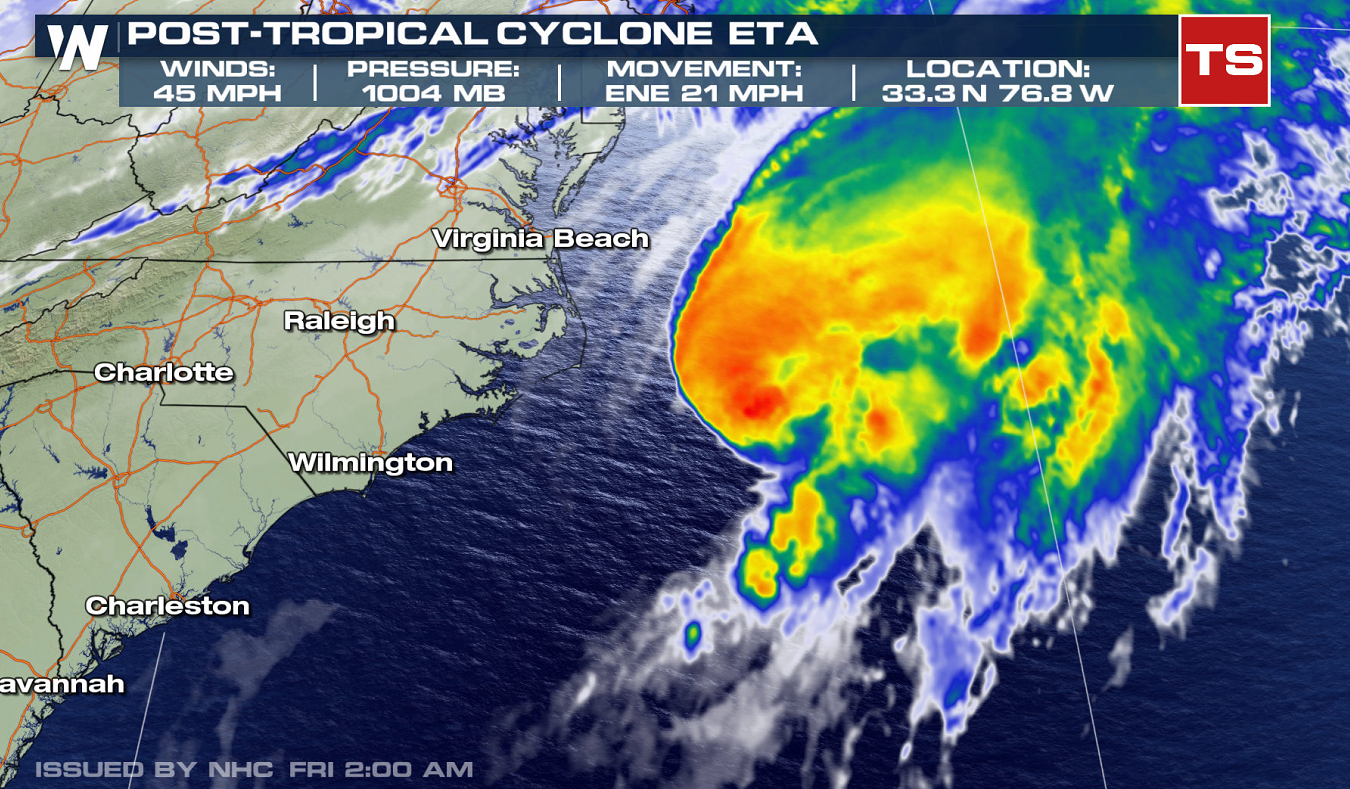 Forecast
Eta will remain well out to sea in the Atlantic, moving away from the U.S. mainland.  Dangerous surf and rip currents will be possible along the southeast US coast through the weekend.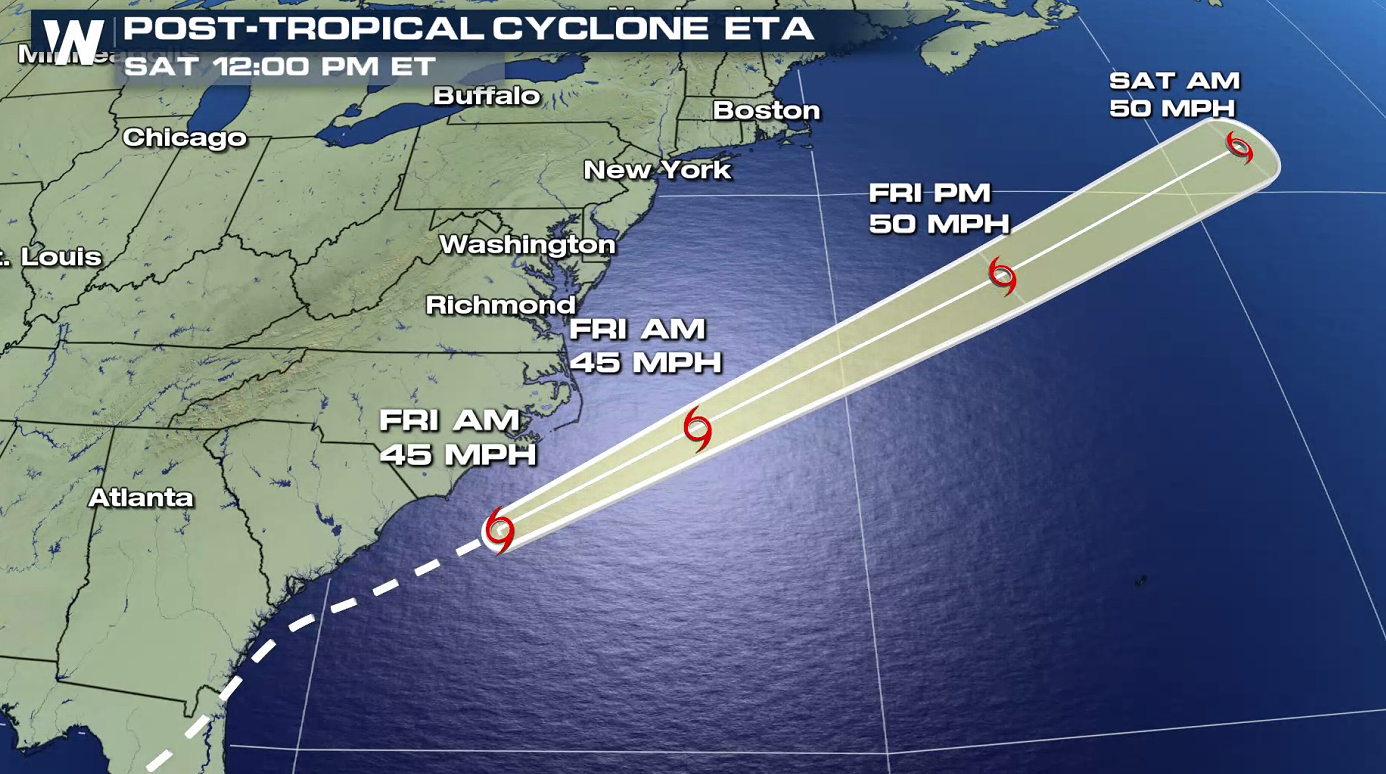 Eta Landfall Stats
Eta made its first landfall as a category 4 hurricane with winds sustained at 140 mph just south of Puerto Cabezas, Nicaragua on Tuesday, November 3rd around 4:00 pm ET.  Last weekend, Eta became the 28th named storm of the 2020 Atlantic Hurricane season. Eta has never before been used as a tropical cyclone name.  The last named storm of the 2005 season---the only other year the Greek alphabet has been used to name tropical systems---was Zeta.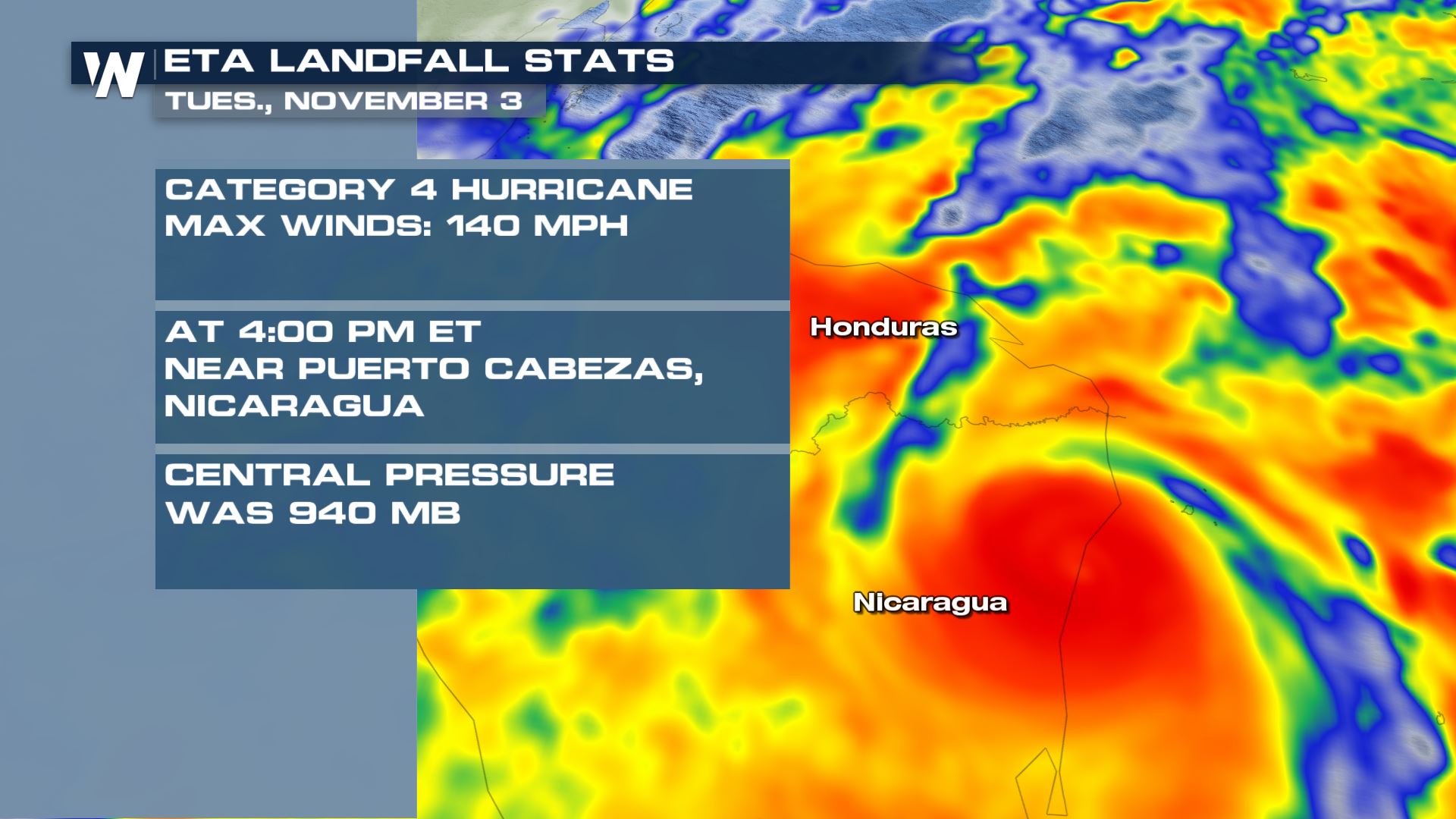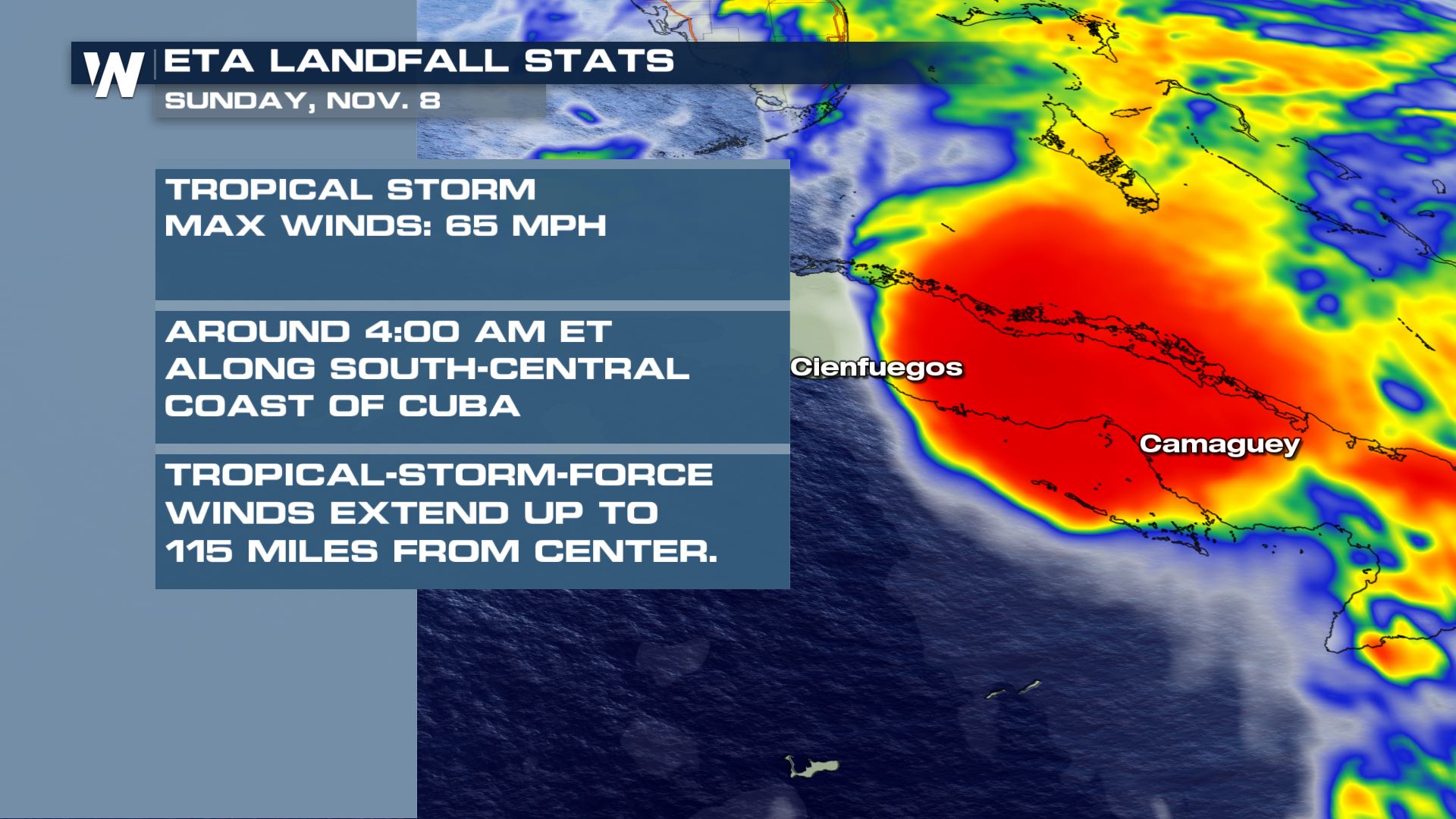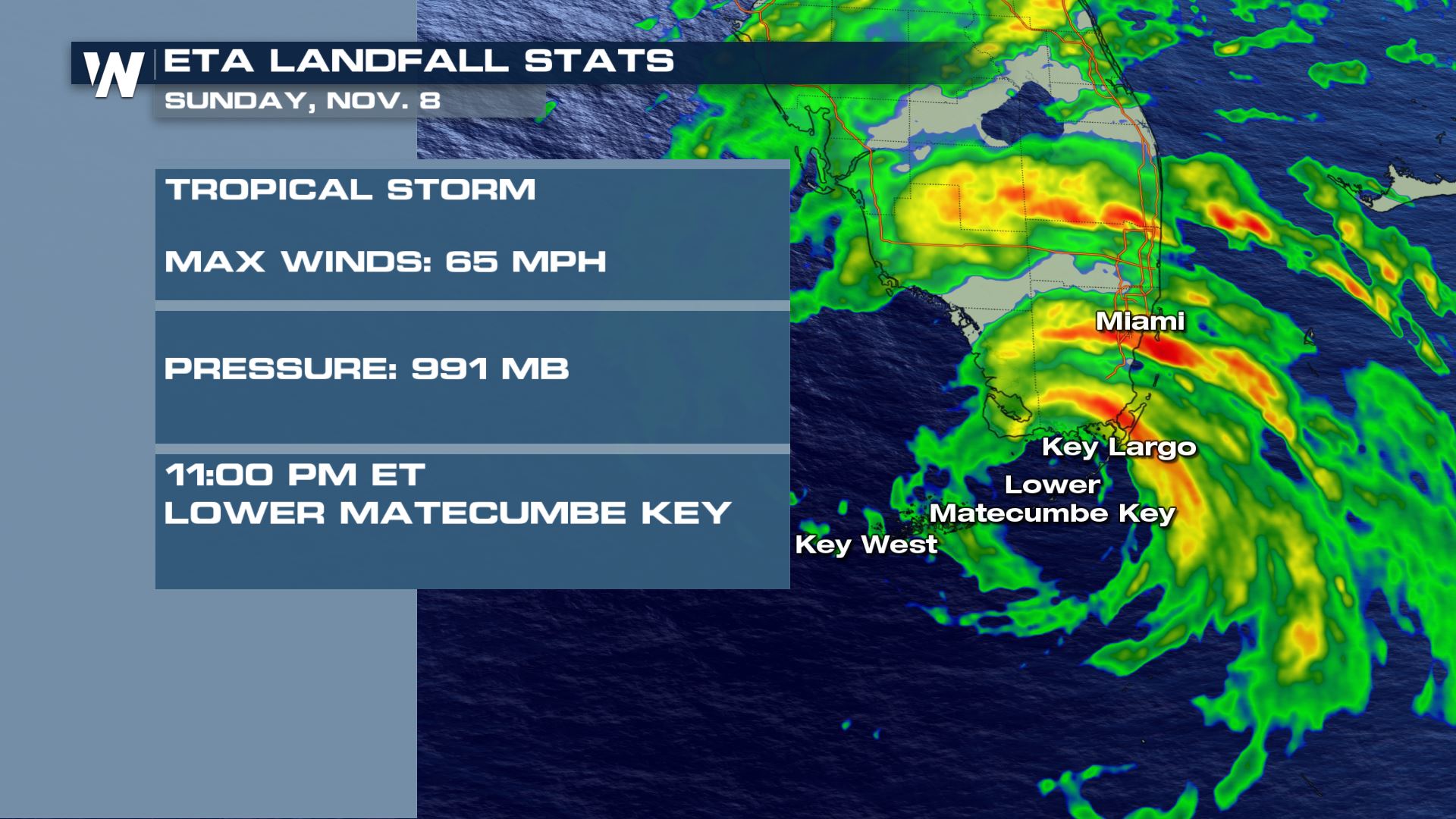 With Eta becoming the fifth major hurricane of the Atlantic 2020 season here's a look back at the year so far: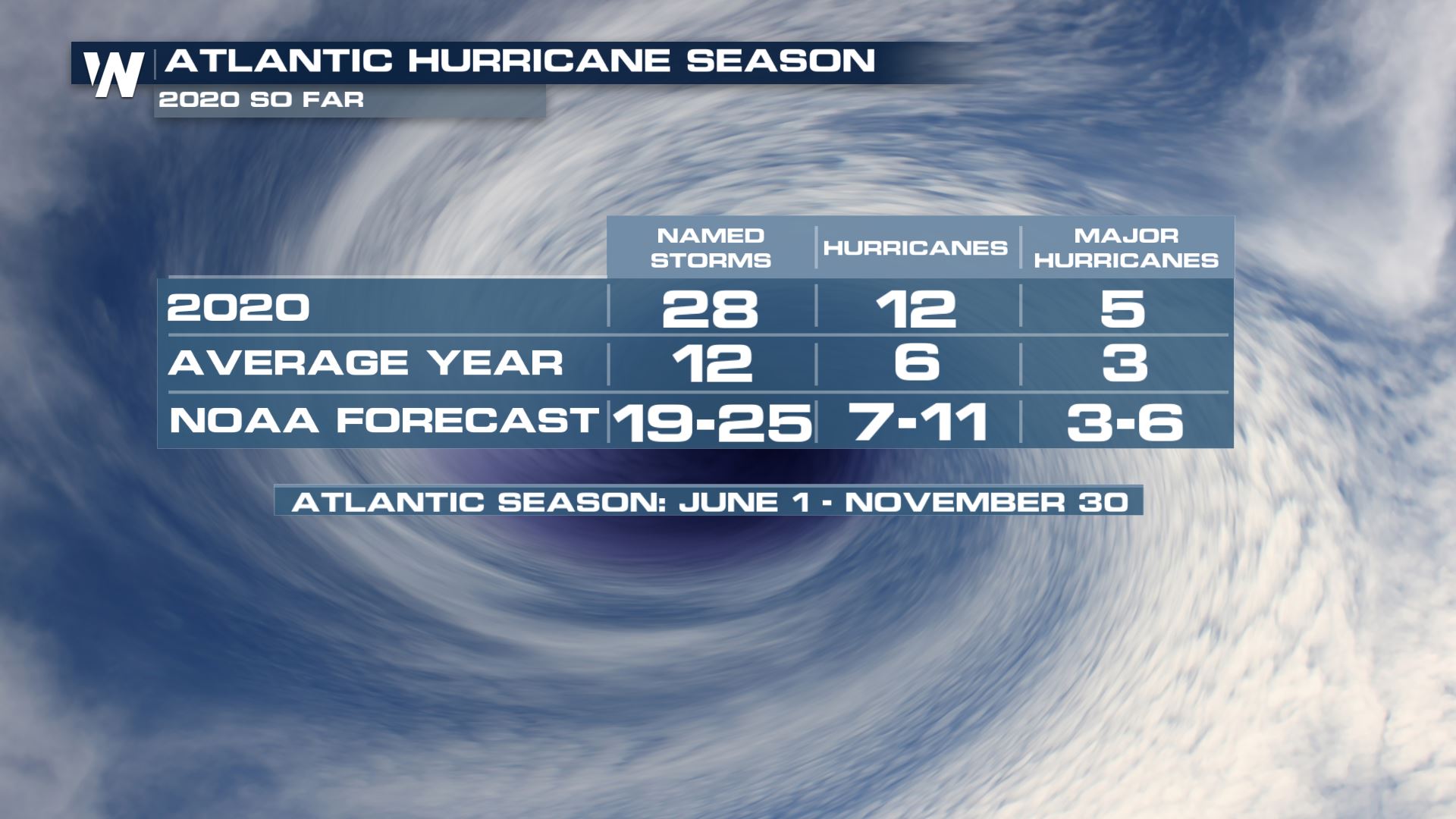 While somewhat unusual, there have been several landfalling hurricanes during the month of November.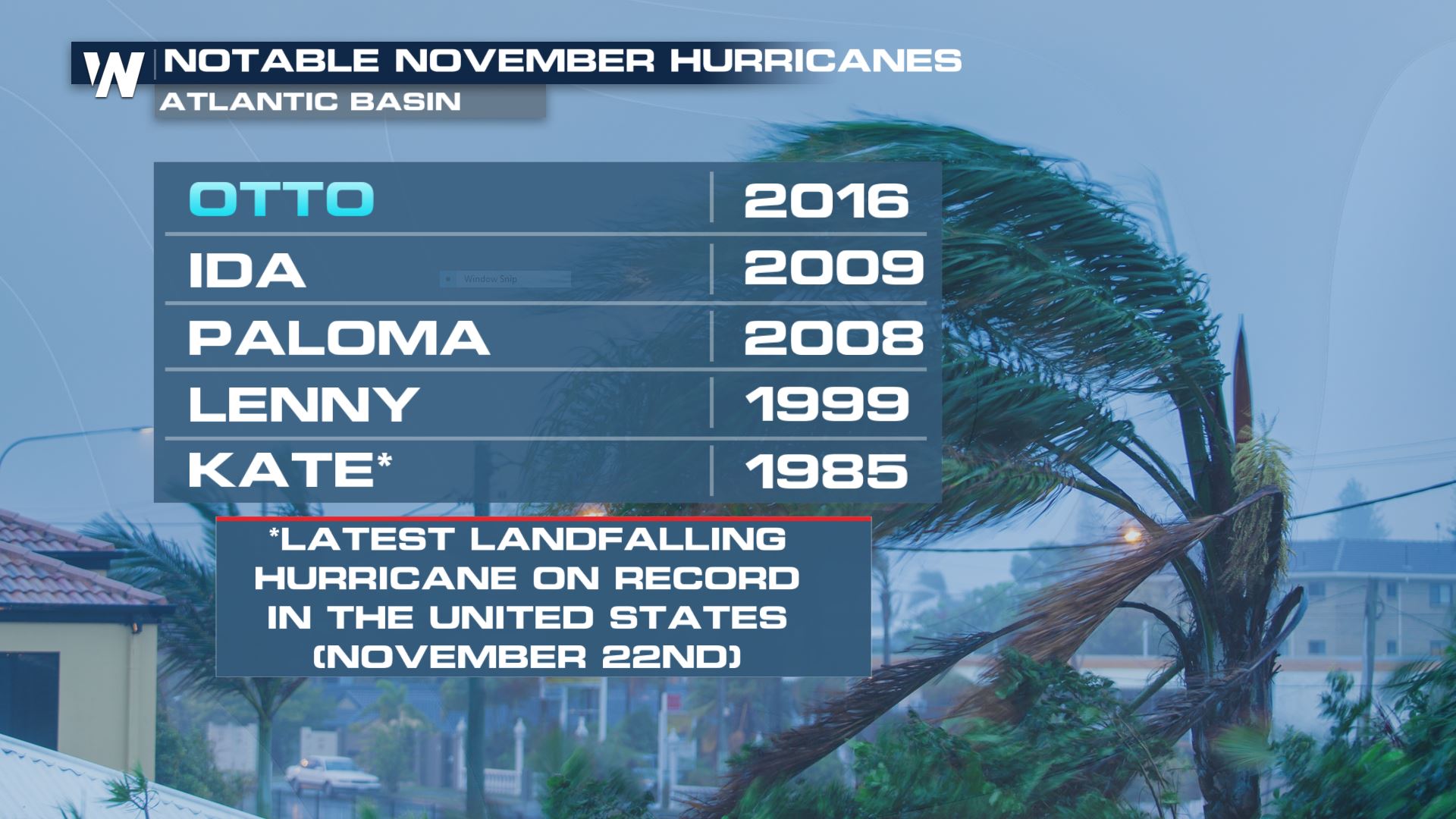 Stay with WeatherNation for the latest updates on the tropics along with other top weather headlines.