Excessive heat returns for the Southwest and West. The break from the heat seemed brief in the West as another furnace blast is setting in for this week. Excessive Heat Warnings have already been issued in the Southwest, with watches in effect for the Northwest. Triple digits highs will settle across the desert areas, with 90s common throughout most of the rest of the region.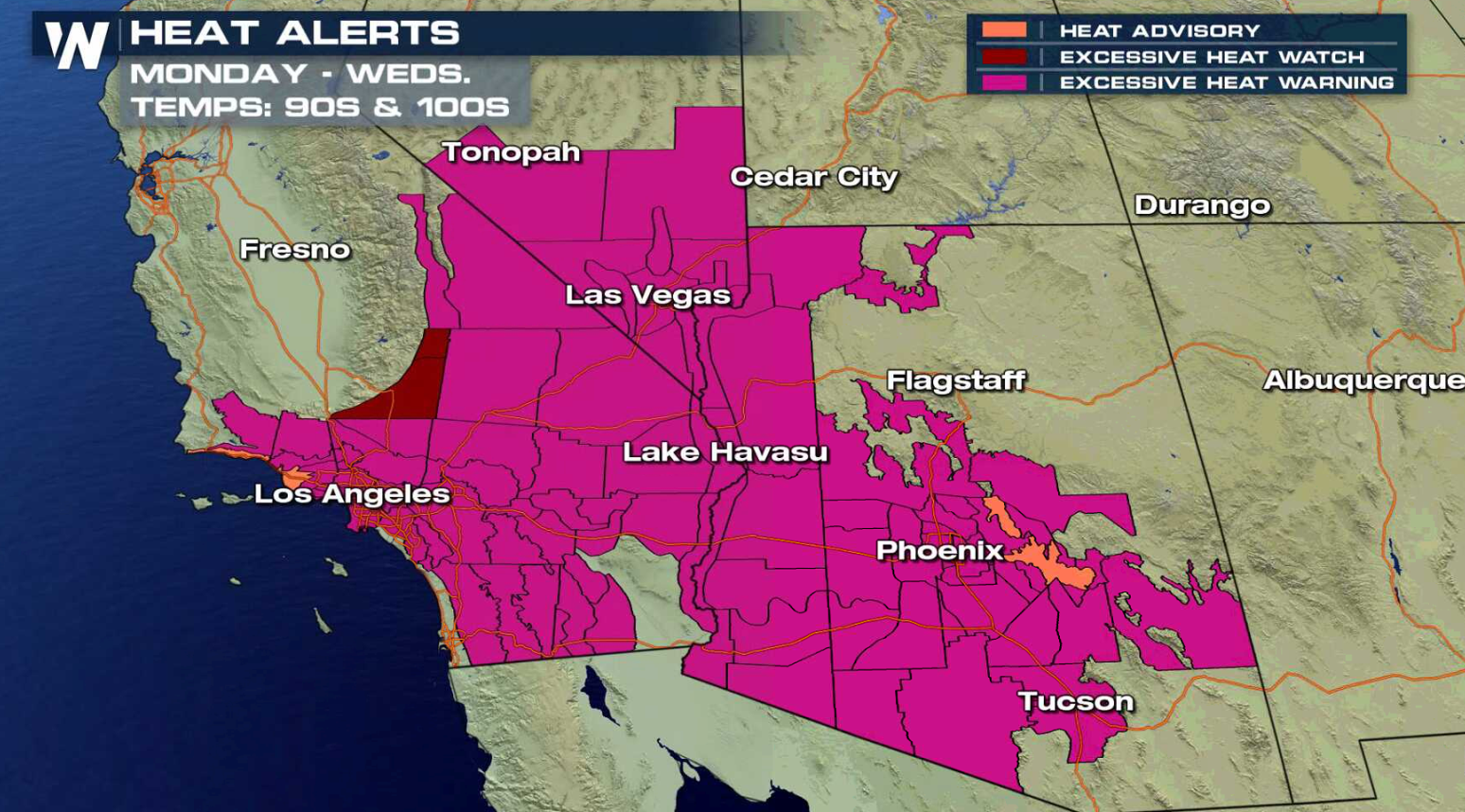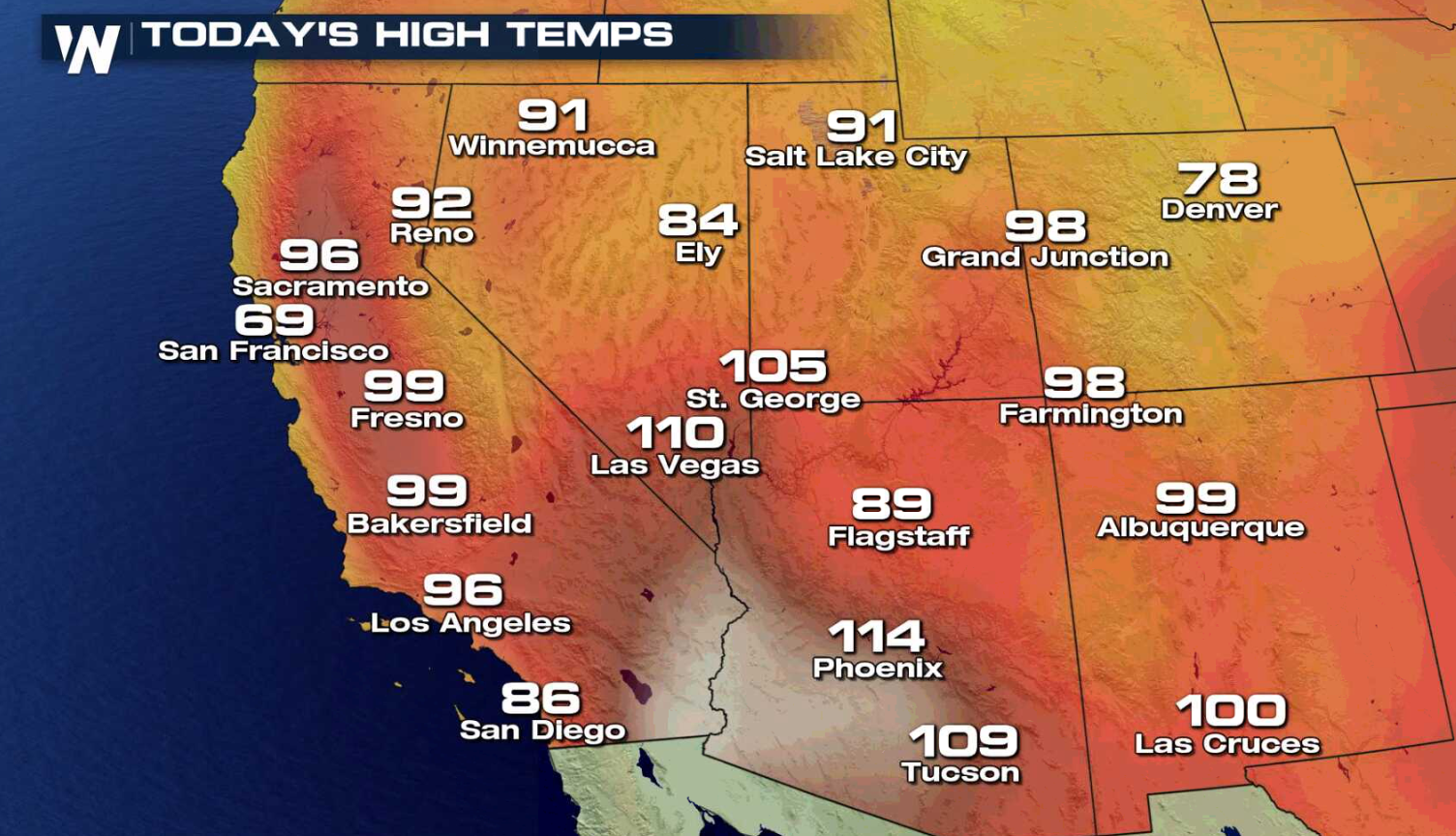 On Tuesday, record highs are possible in several southwestern cities, including Las Vegas. Even coastal areas like Santa Barbara will see highs well into the 90s. Downtown Los Angeles will approach the century point.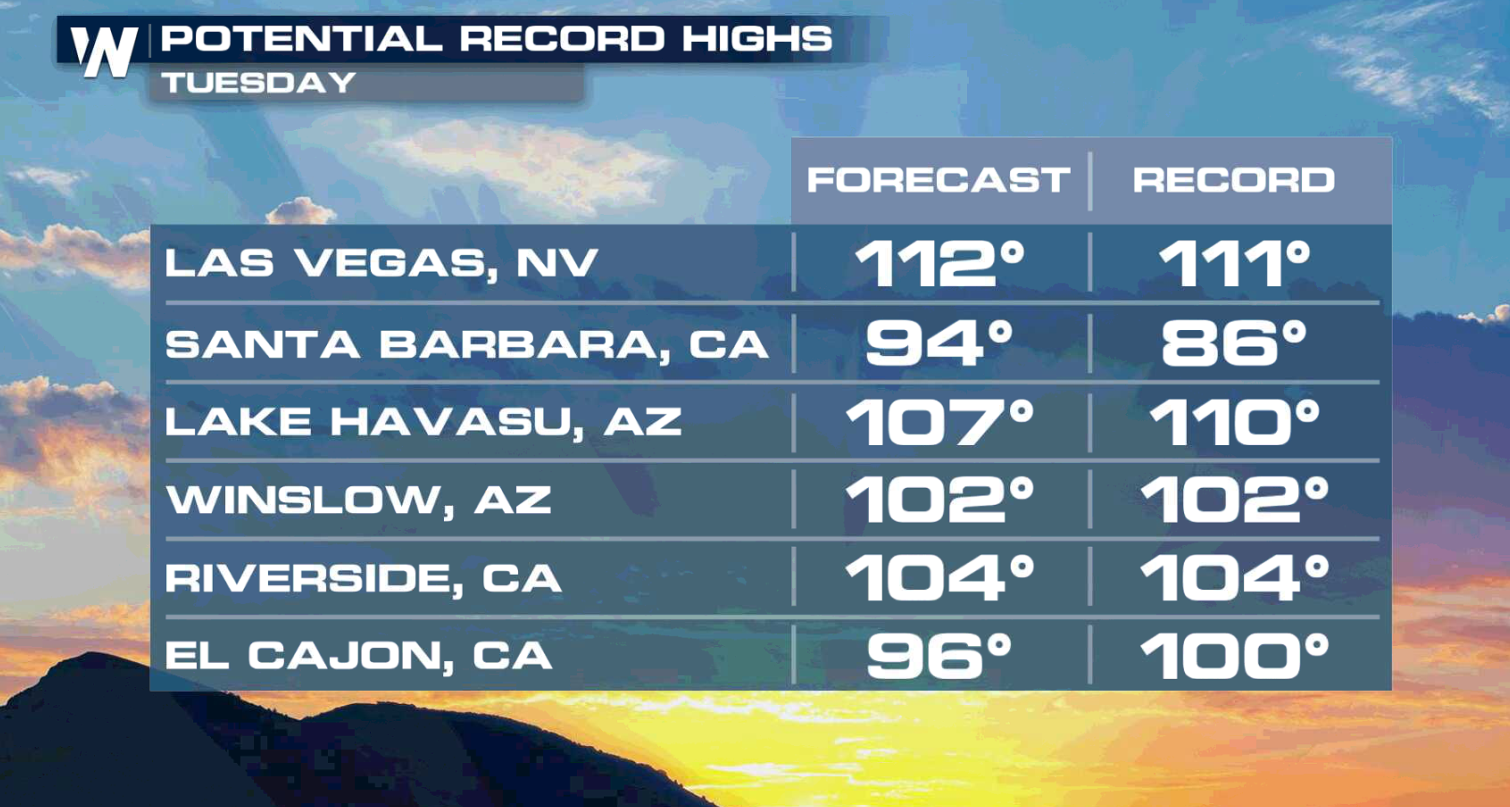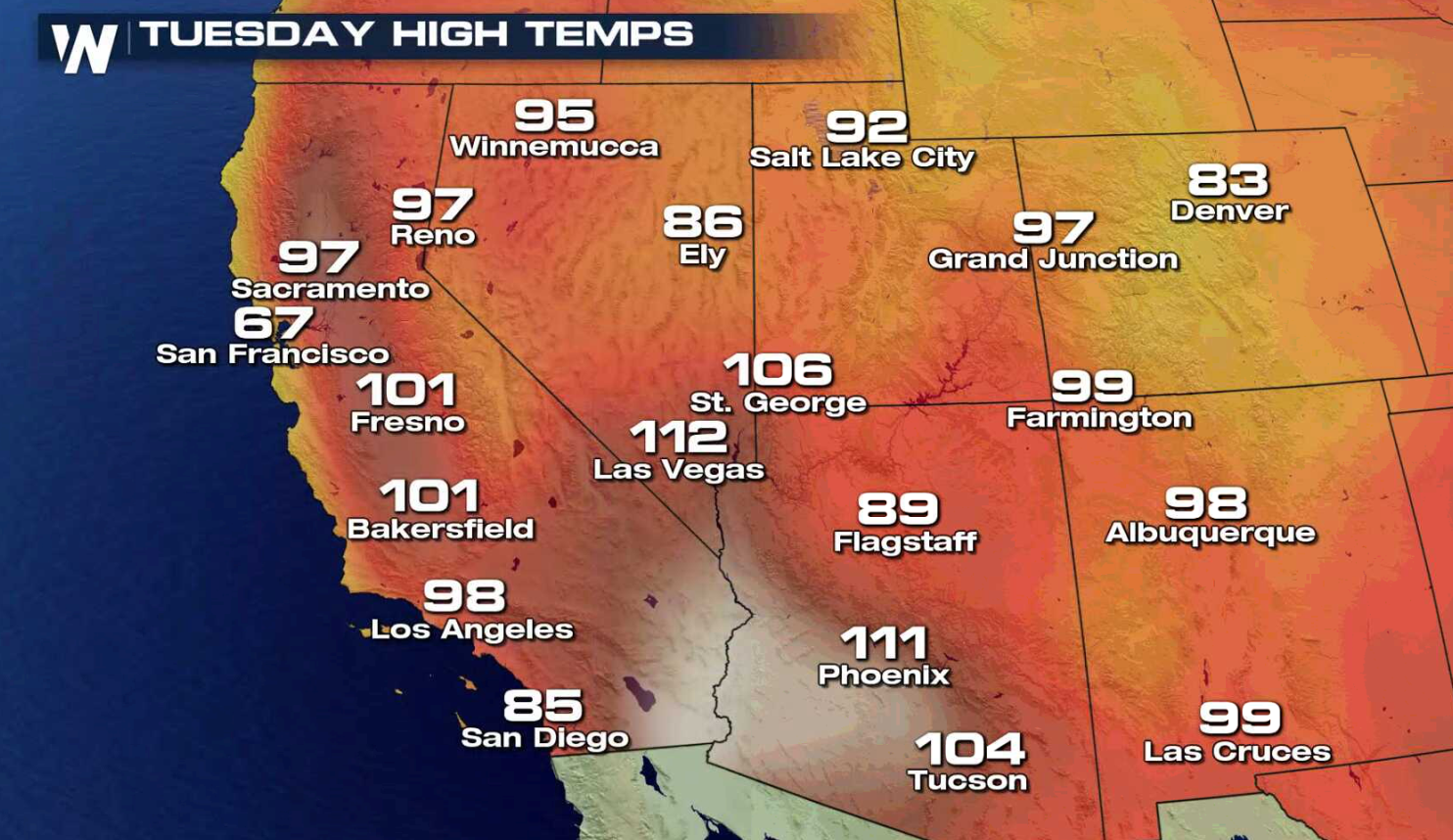 As the high pressure ridge aloft wiggles to the west and north, the heat will expand into the Northwest. Excessive Heat Warnings have been already issued for Wednesday and Thursday in parts of Idaho, Washington, and Oregon.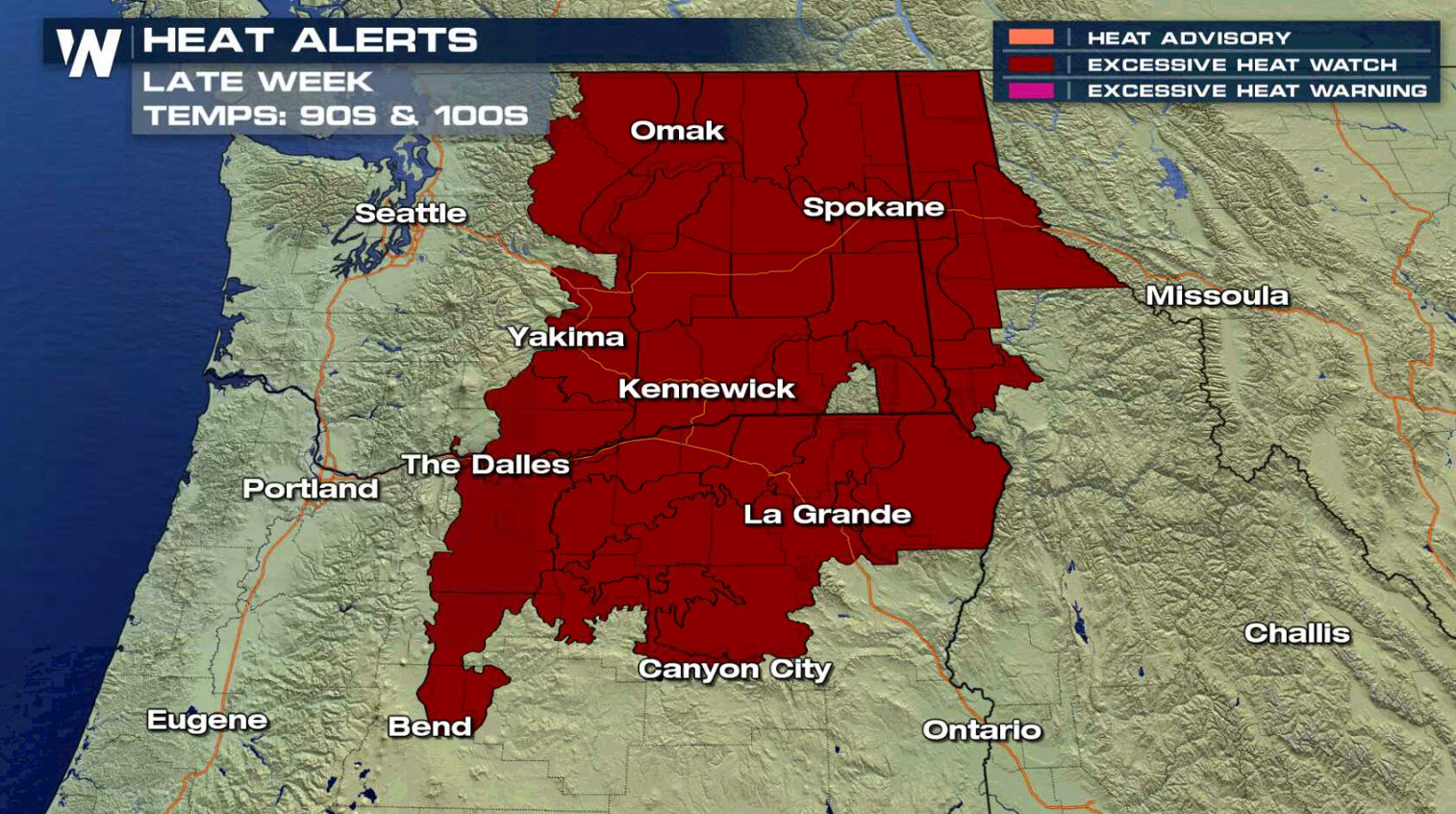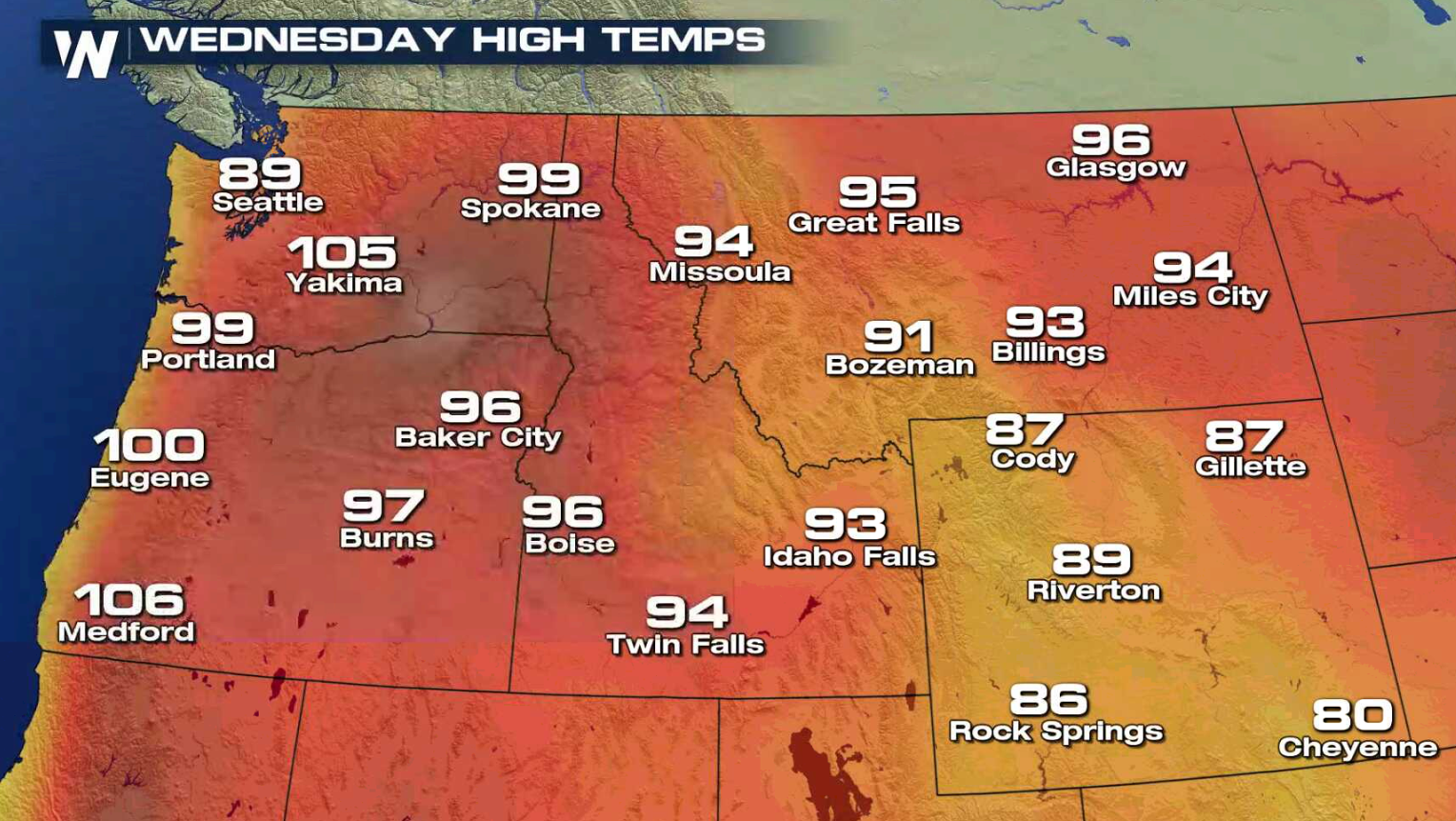 Record highs are already in the forecast for Thursday as the heat bubbles northward. Highs will be well into the 90s and triple digits.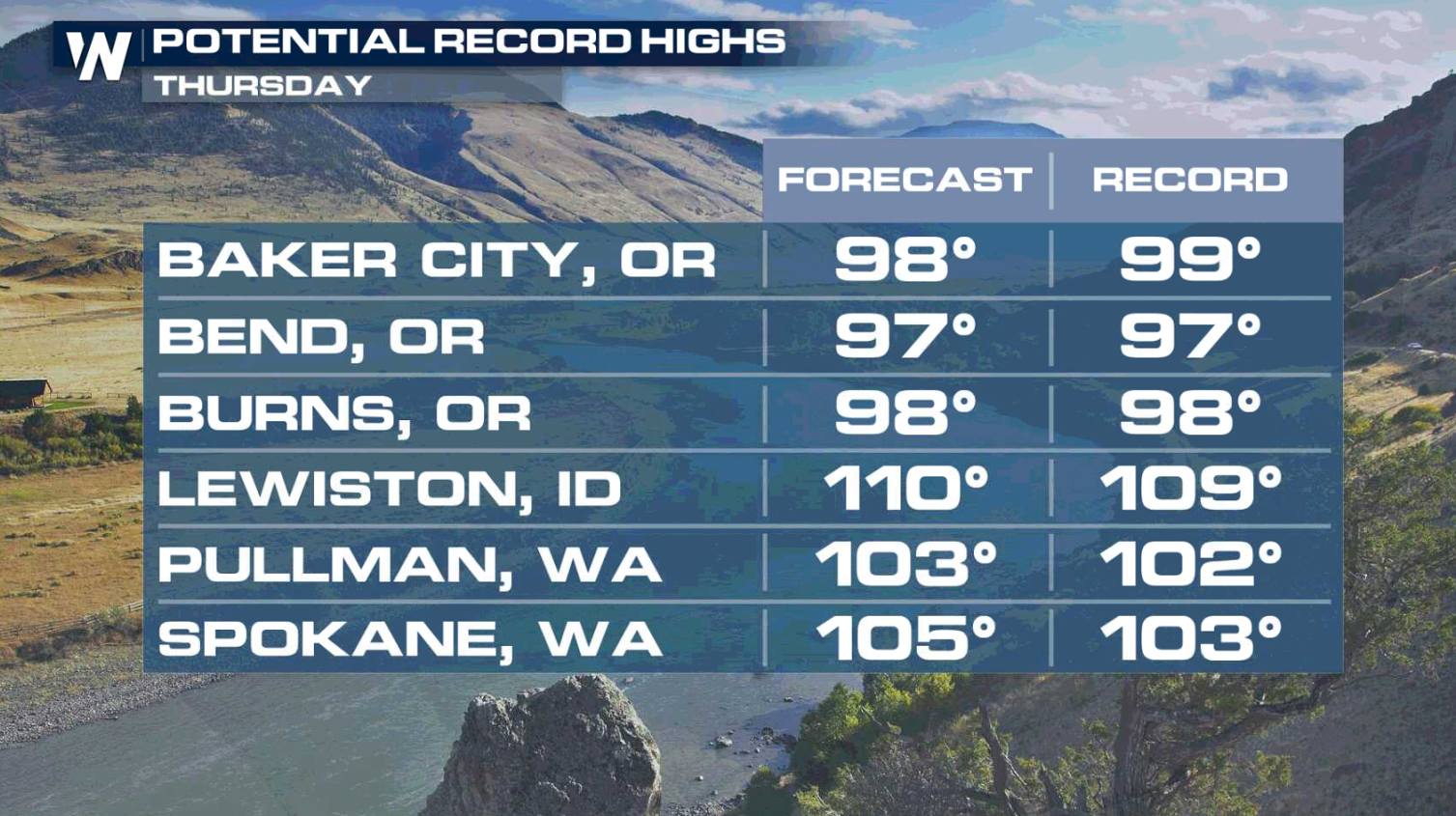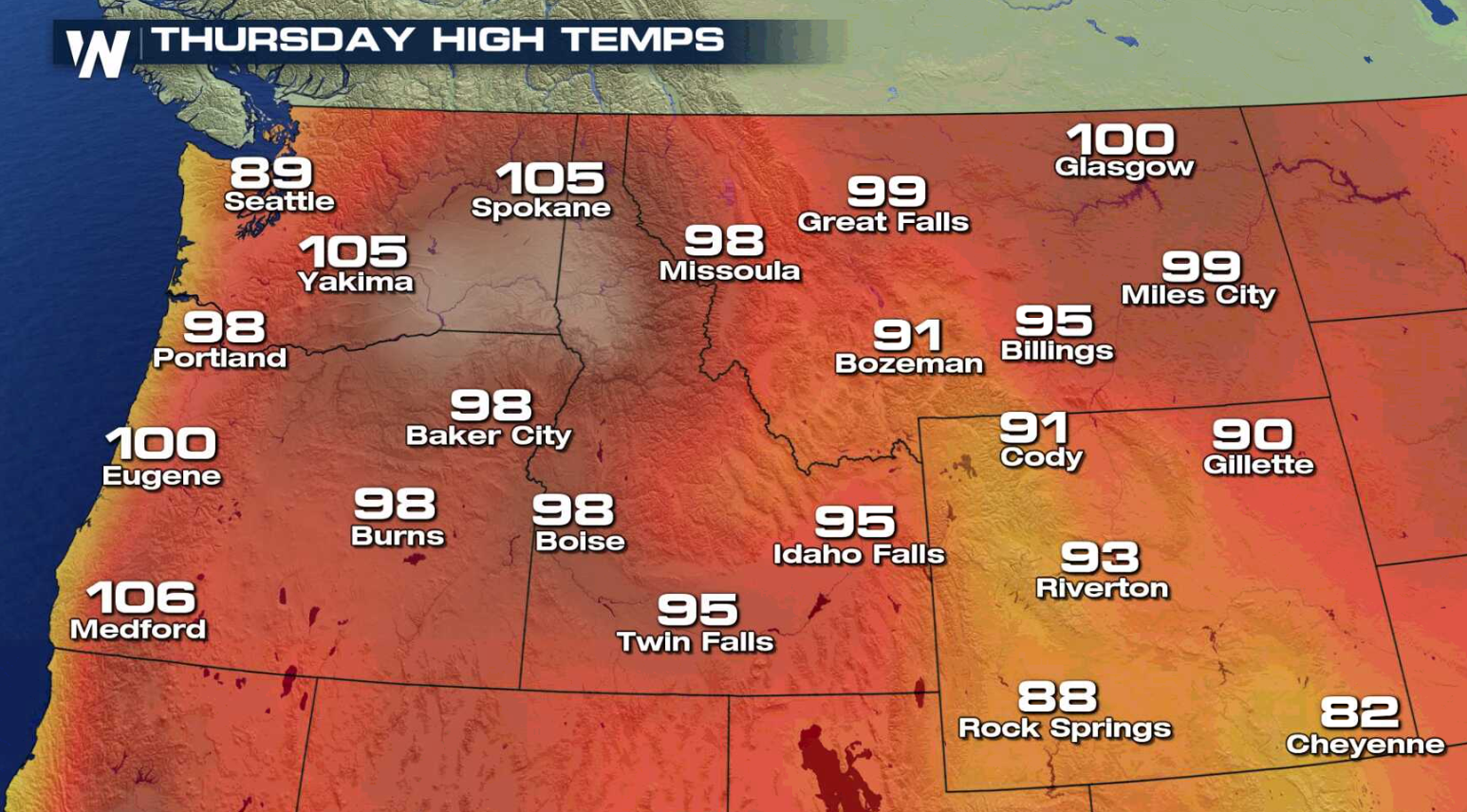 For WeatherNation: Meteorologist Mace Michaels