By the end of the week, a big ridge of high pressure will begin to form over the Southwestern U.S.  Over the weekend, this big bubble of warm air will expand northward and bring potentially dangerous heat as far north as Nevada and Southern Utah.

Alerts
Excessive heat watches are up for Southern Nevada and parts of the Mojave and Sonoran deserts.  Much of Southern Arizona has been upgraded to excessive heat warnings and heat advisories. Areas under the watches are most likely to be upgraded to excessive heat warnings. The difference between a heat advisory and an excessive heat warning are just differences in how hot it's forecast to be for a particular spot.  Under an advisory, heat could be uncomfortable and cause those who work outdoors to have to take more frequent breaks while air conditioning becomes more necessary as well.  Under excessive heat warnings, the heat reaches to more dangerous levels where it could pose a health or even life threat.

Forecast
Over the weekend, the Colorado River Basin along with the Mojave and Sonoran deserts will reach well over 100°, while some locations could top out around 110°.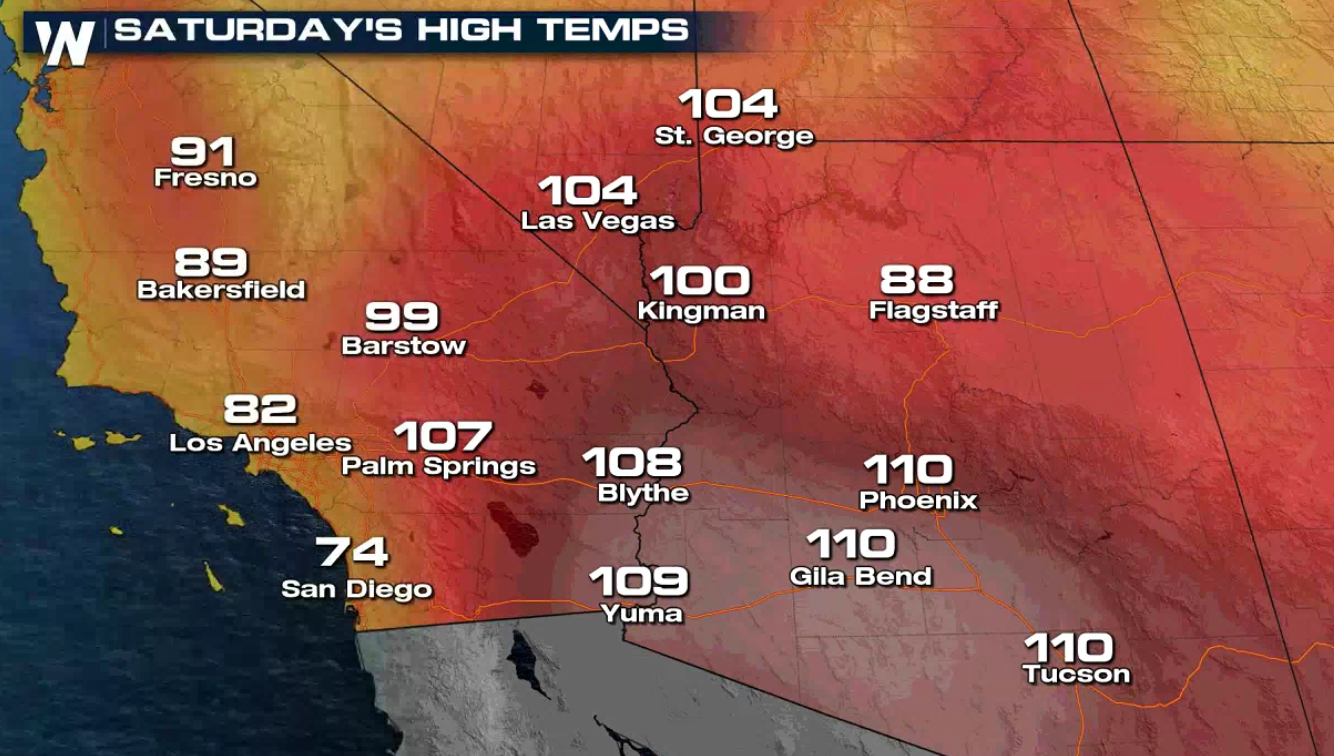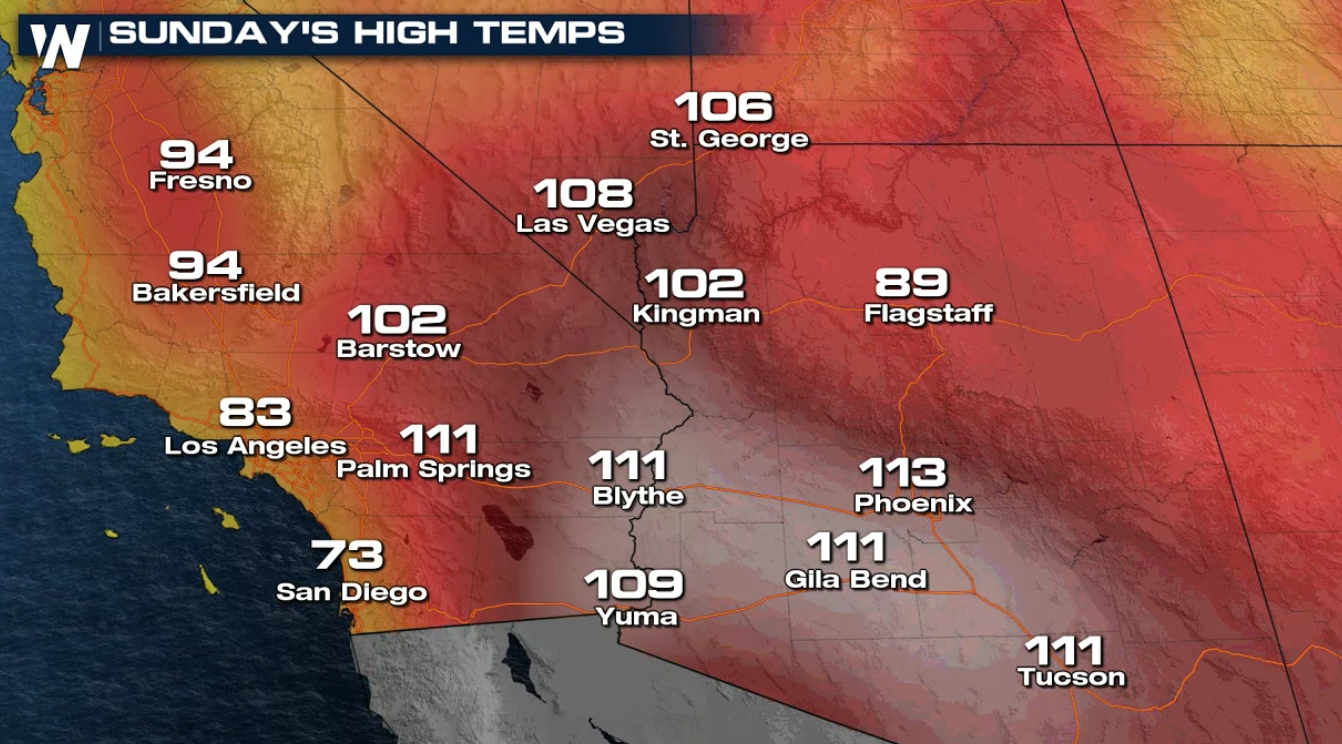 In Phoenix, the hottest days don't arrive until next week where highs could be closer to around 115°!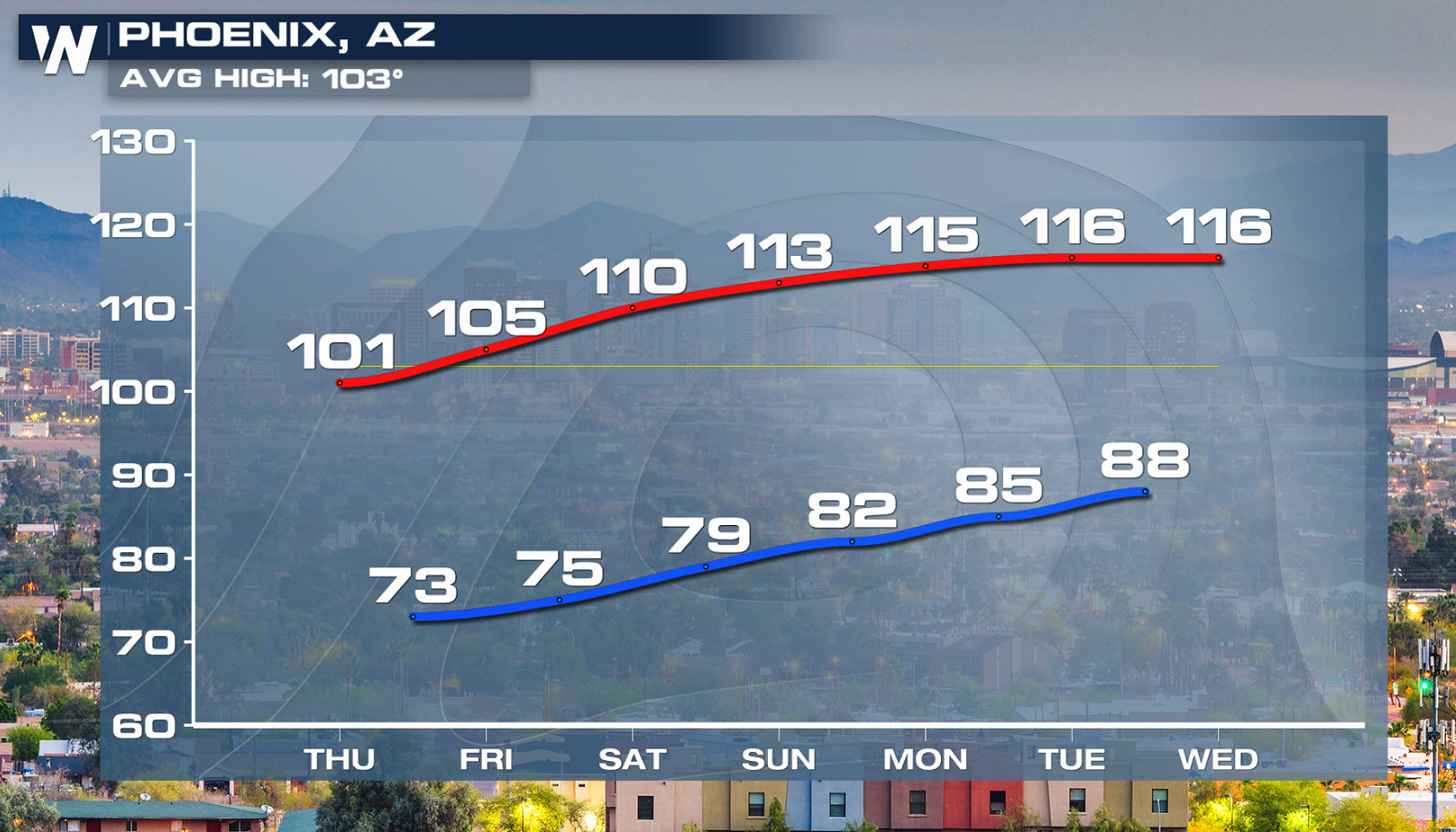 It's the next work week where Las Vegas, Nevada will also find its hottest temperatures forecast right now where highs are likely to range from 110° to 115°.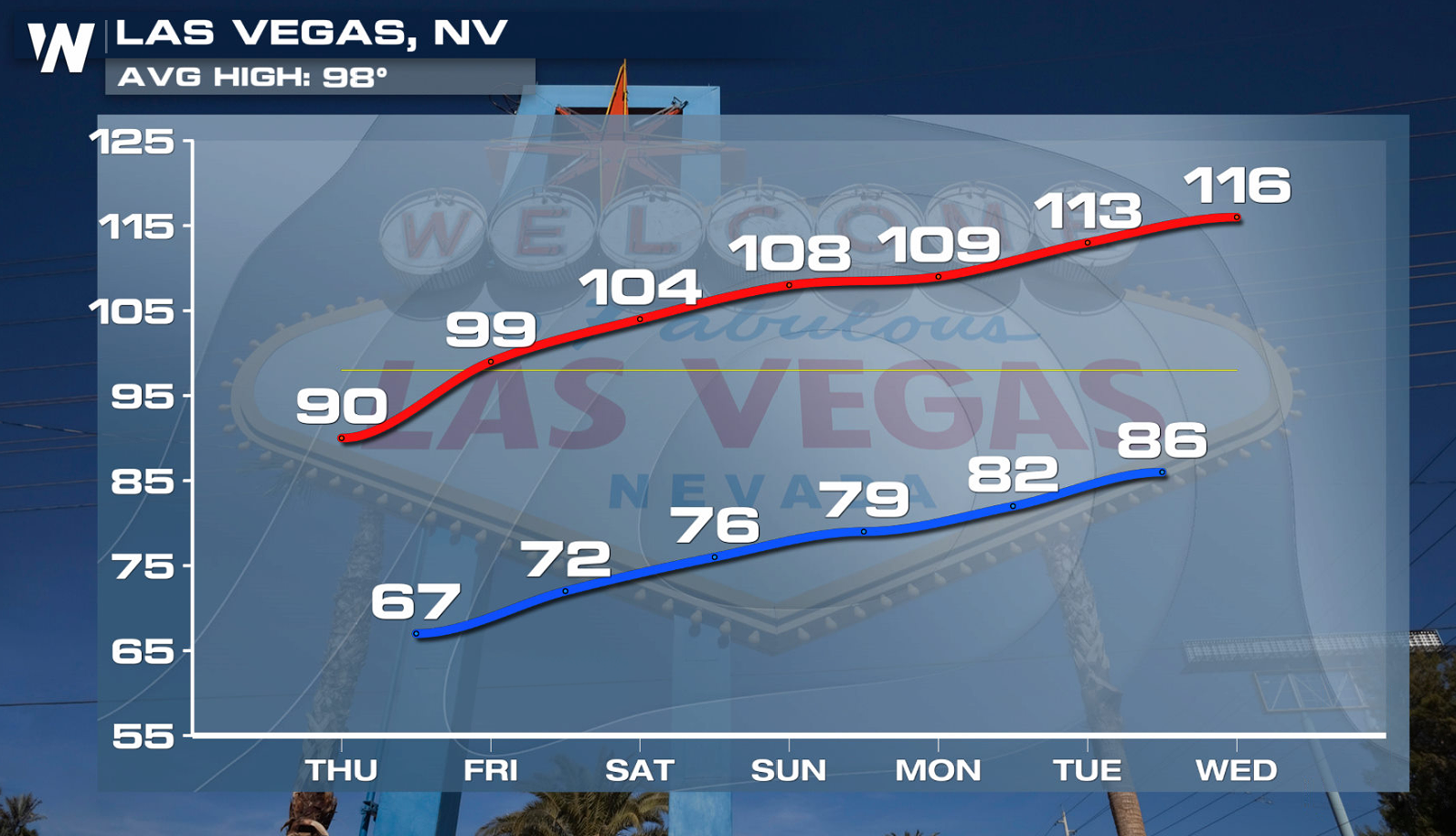 Record Potential
Several cities and towns are already forecast to come close to, meet, or even exceed record high temperatures this weekend and into next week.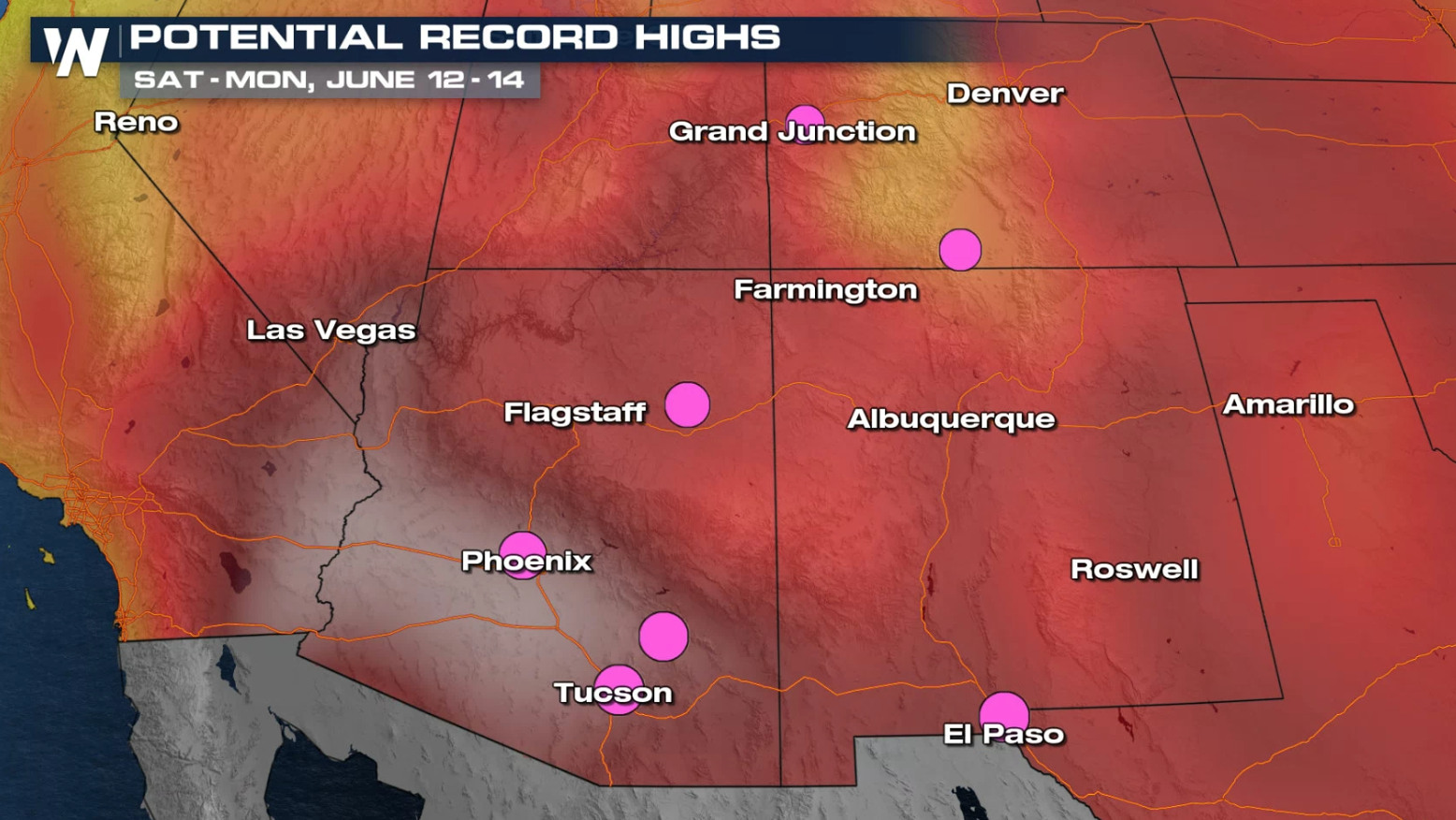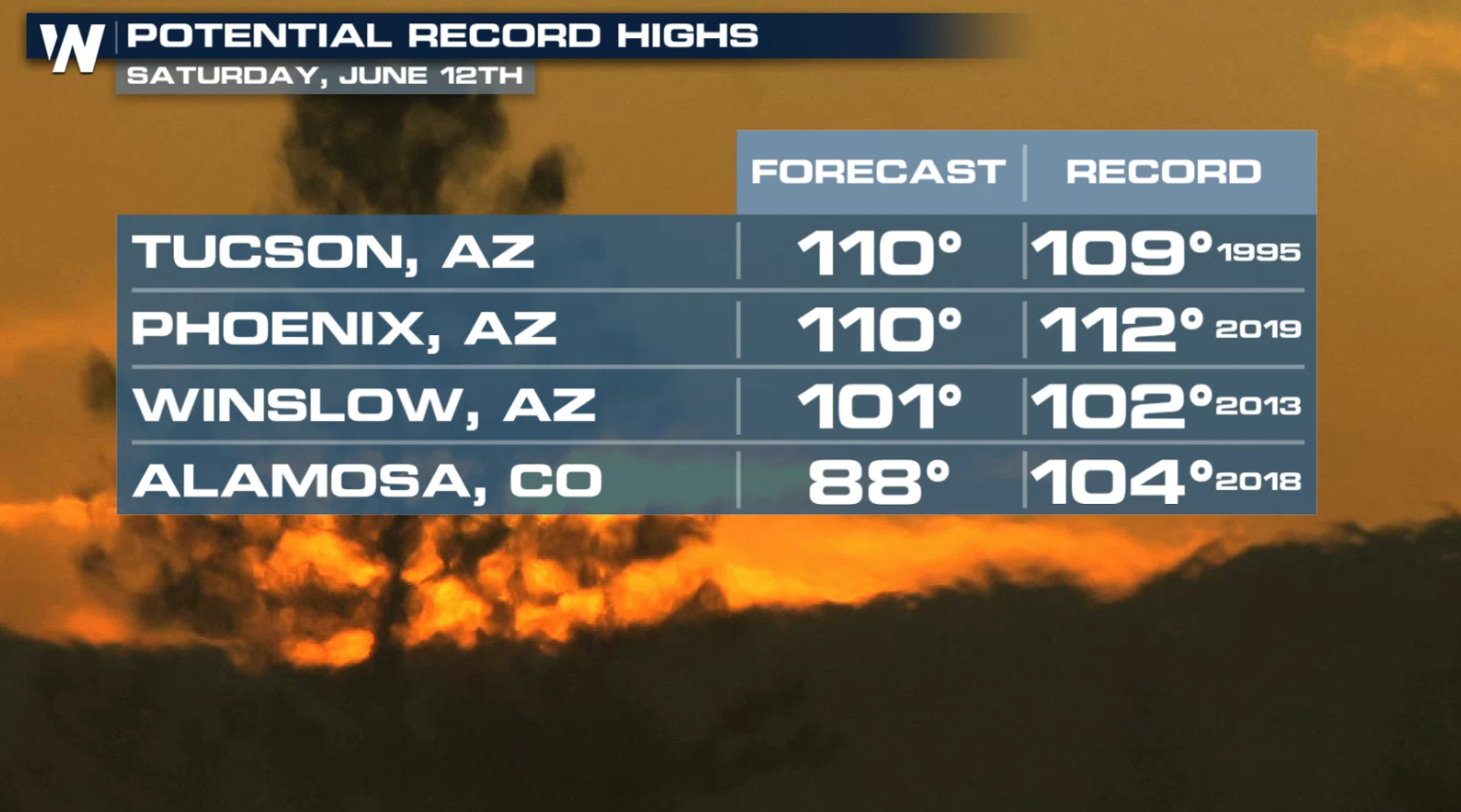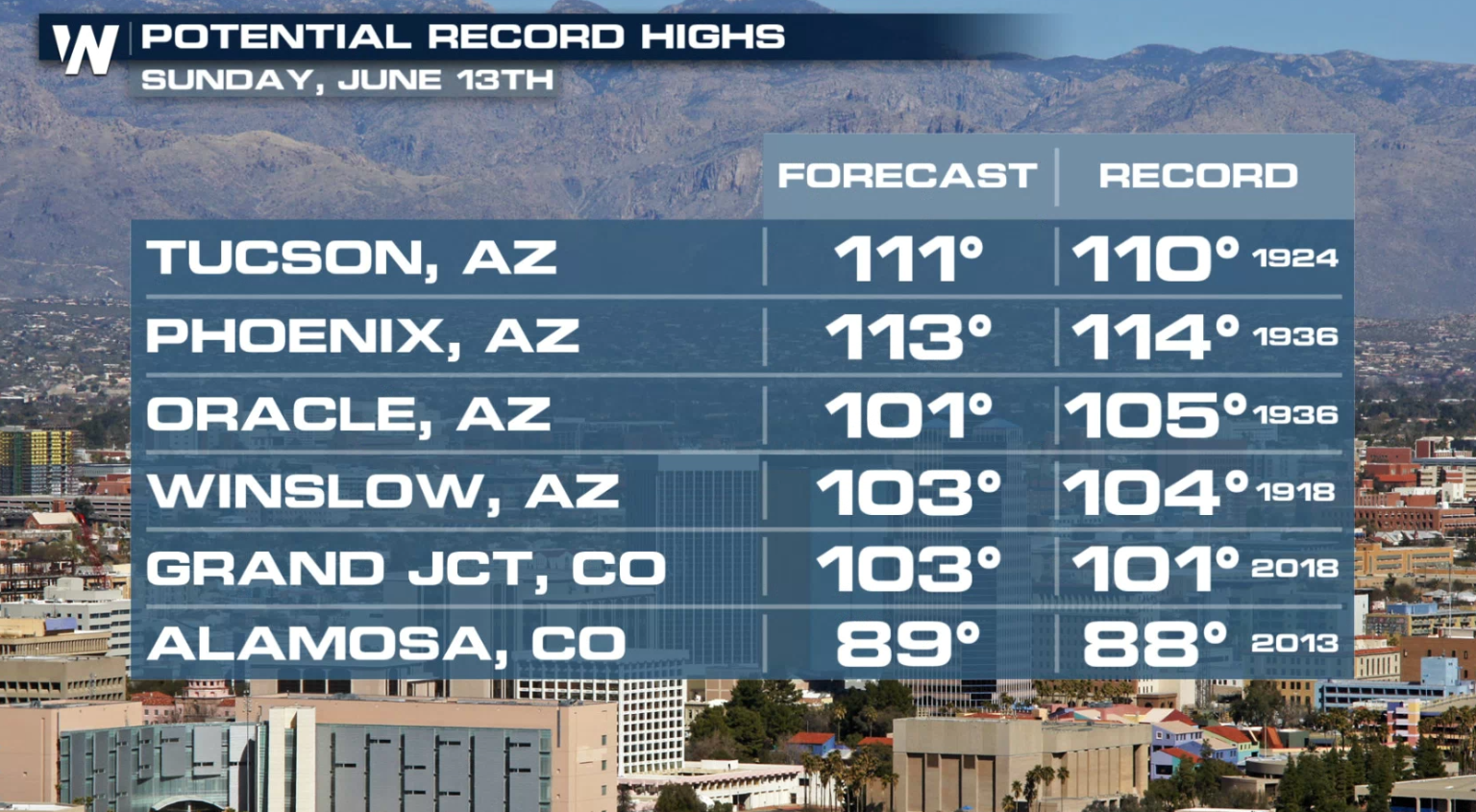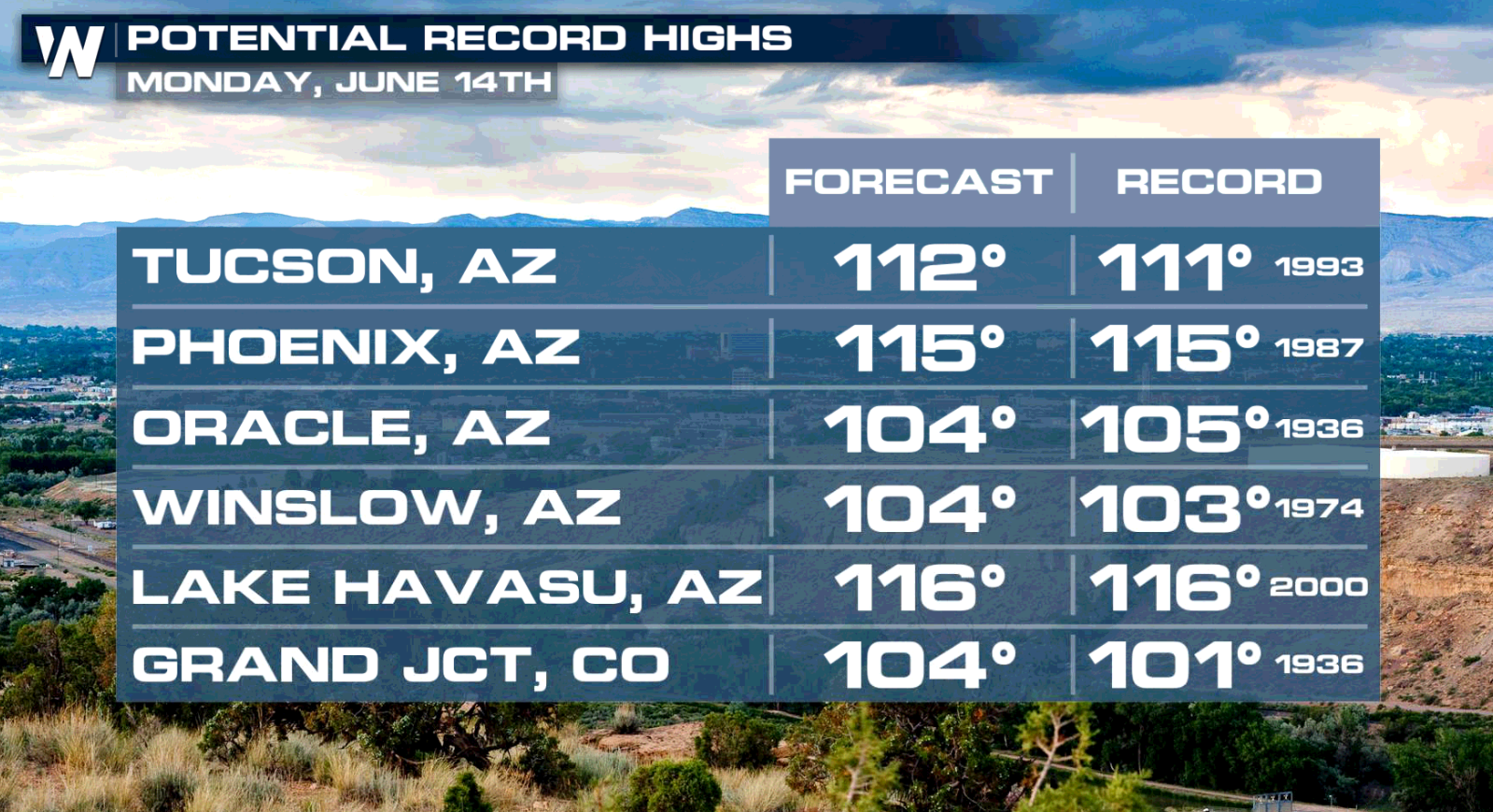 Looking beyond even the next few days, temperatures are forecast to stay well above average all the week through next week too.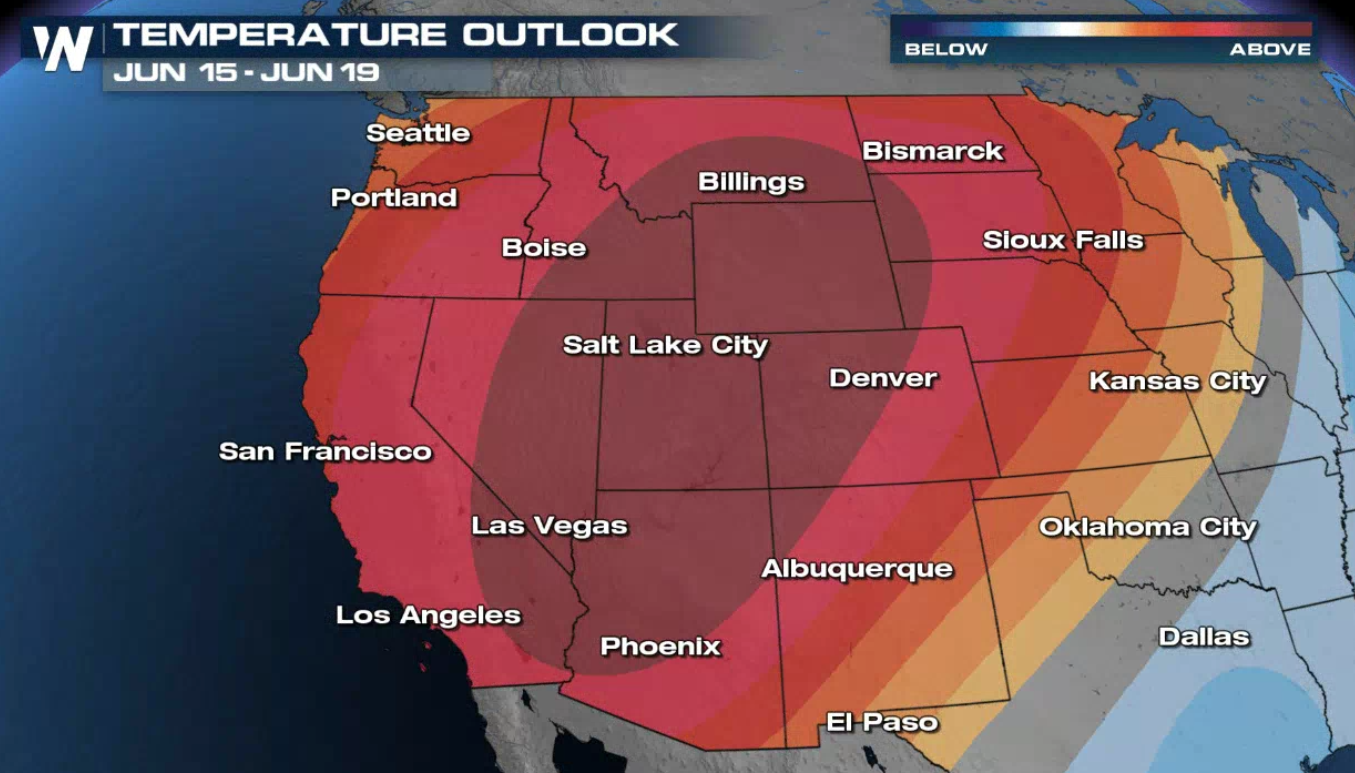 Stay with WeatherNation for all the latest on this round of high heat for the West.