We now have
Tropical Storm Claudette
impacting Gulf States. It continues to move inland with heavy rain and strong winds. Below is a round-up of what to expect with Claudette through the rest of the Father's Day Weekend.
Tropical
Tropical Storm Warnings continue for the Gulf for the weekend. Winds will gust up to 40 mph at times, but locally stronger gusts will be possible.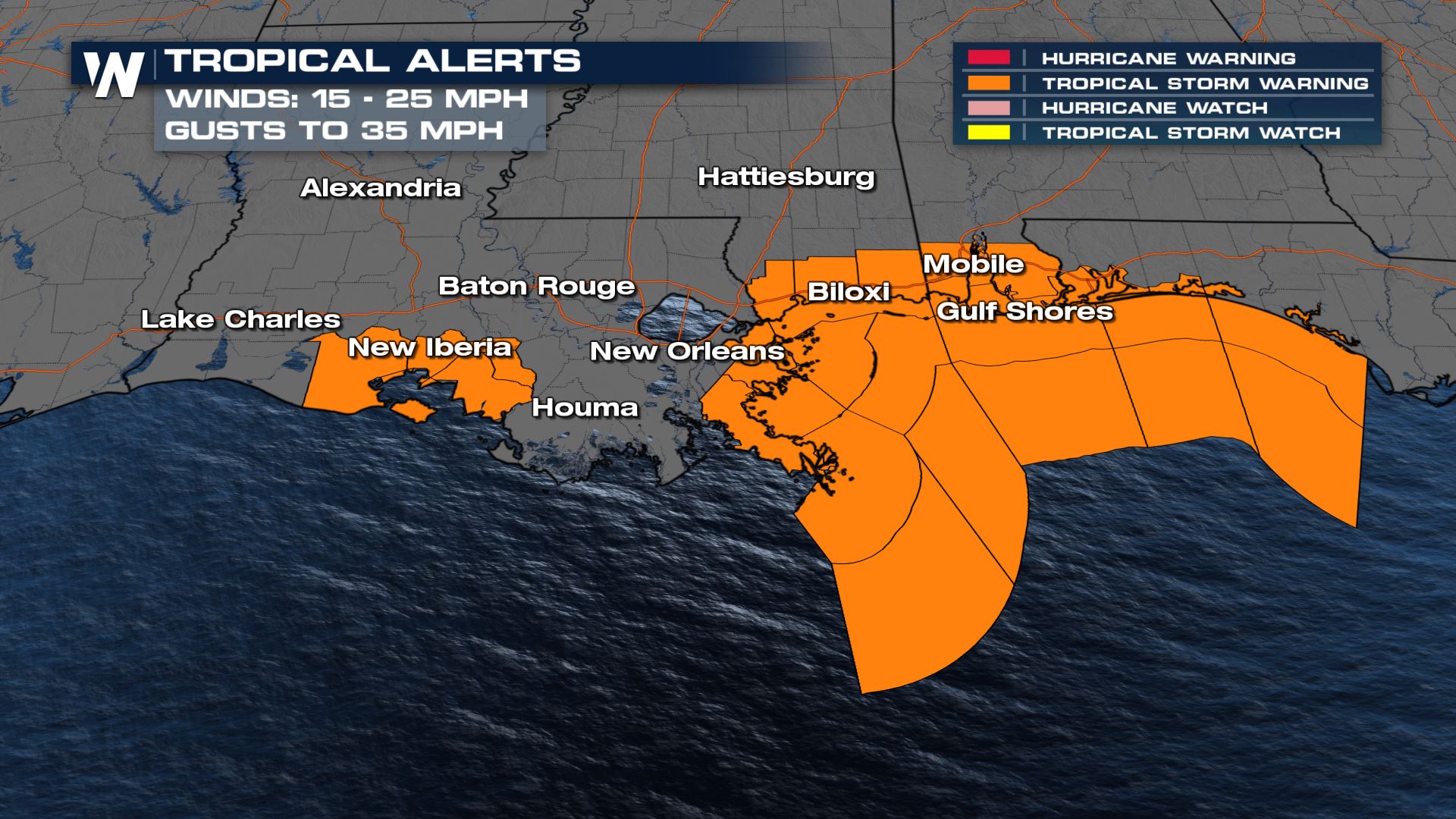 Claudette may weaken as it moves east and then re-strengthen in the Carolinas. As a result, a Tropical Storm Watch has been issued for the area.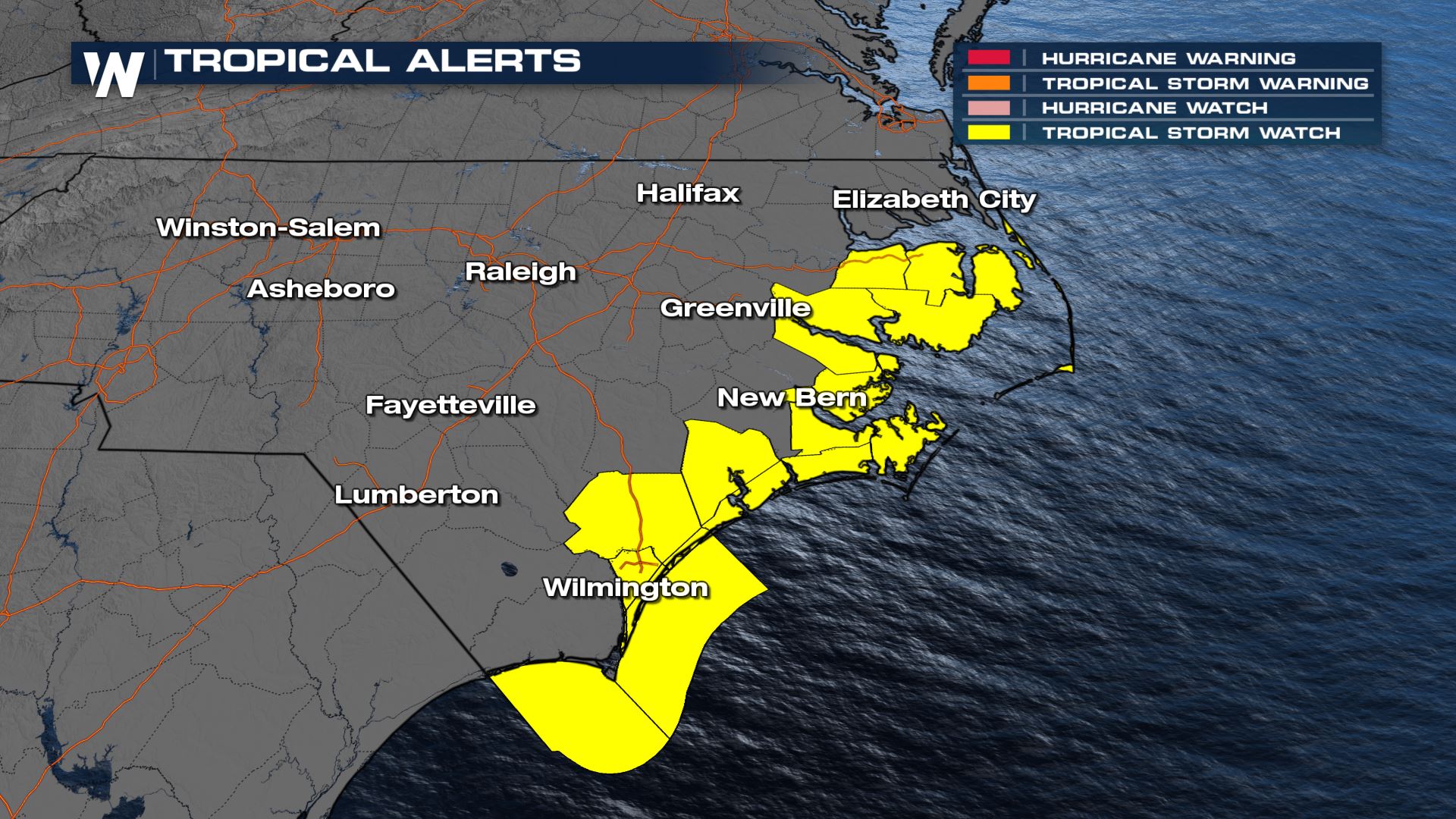 Rainfall
A flash flood watch has been issued into the Gulf States through the weekend. Isolated spots of 6-10" will be possible.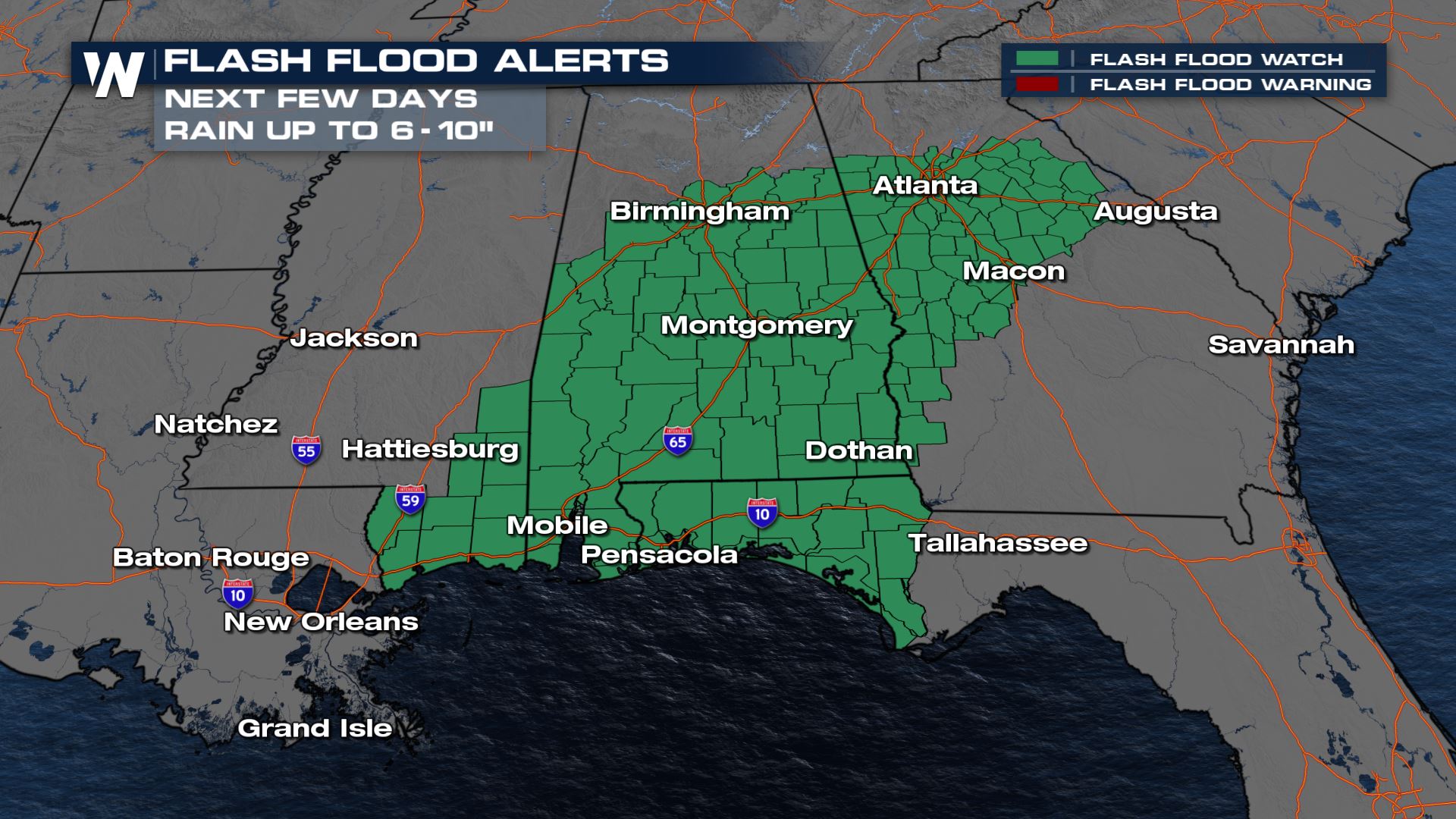 The heaviest rain will fall along the Gulf Coast today, with the threat shifting to the Carolinas by Sunday.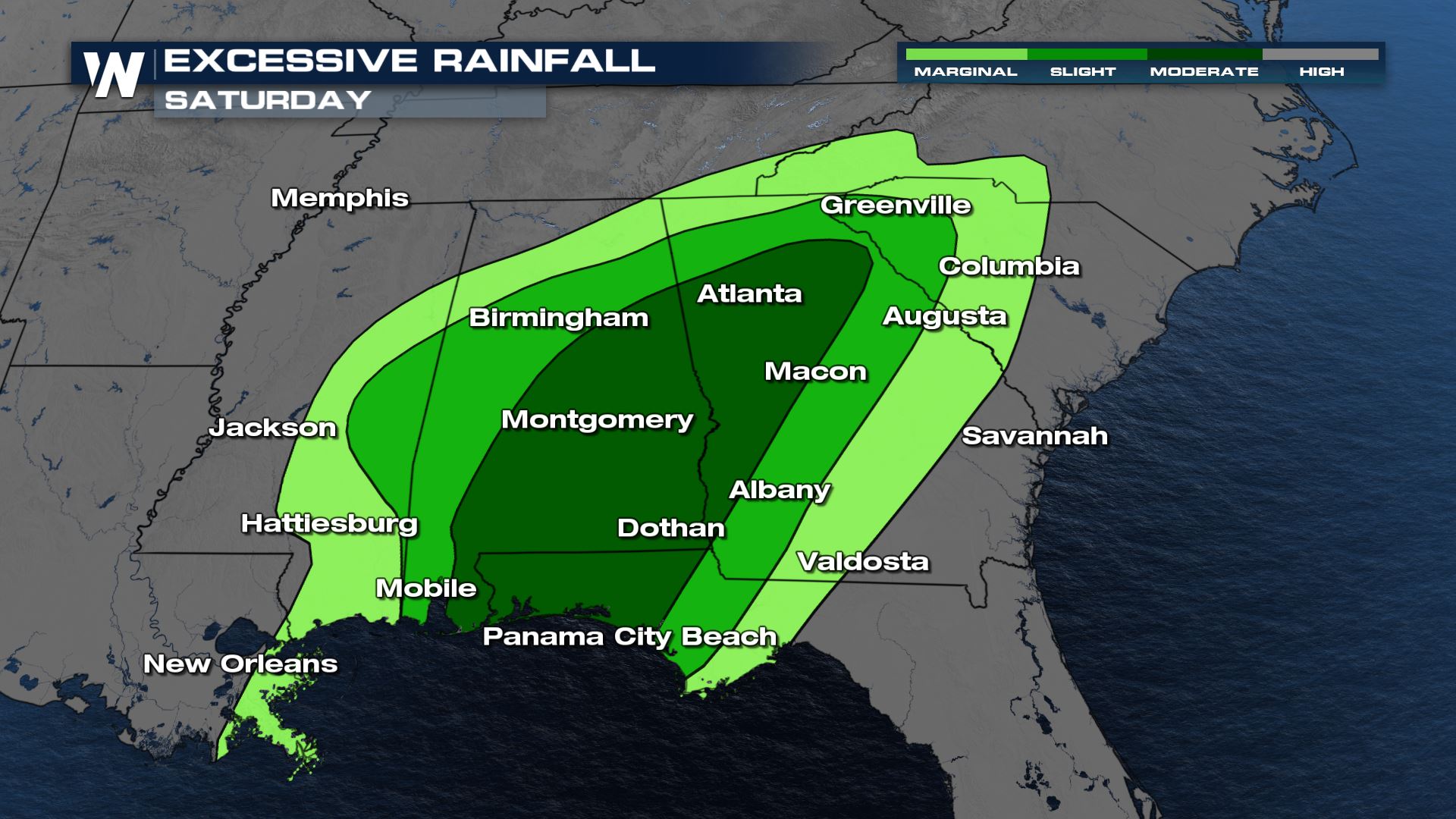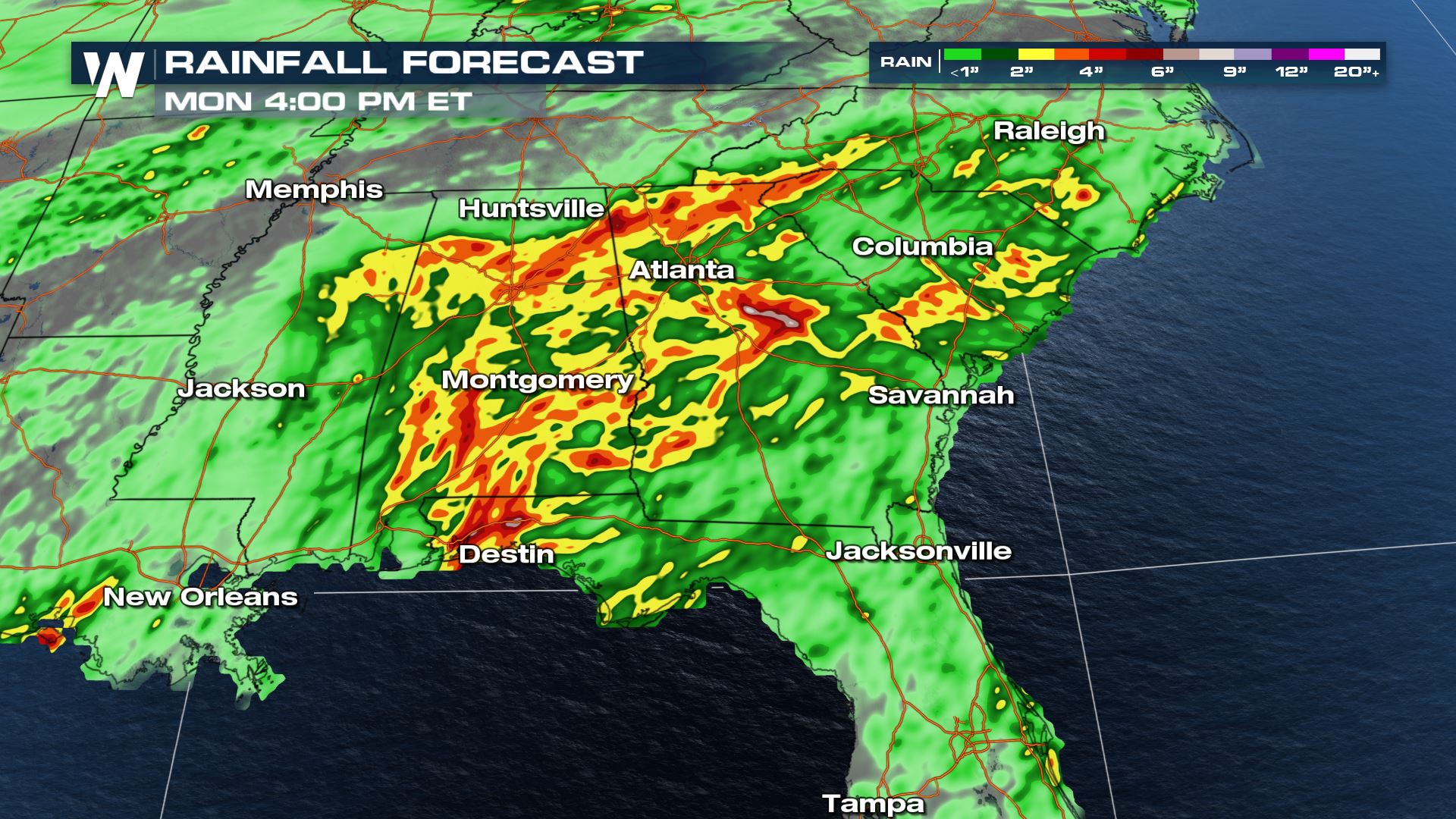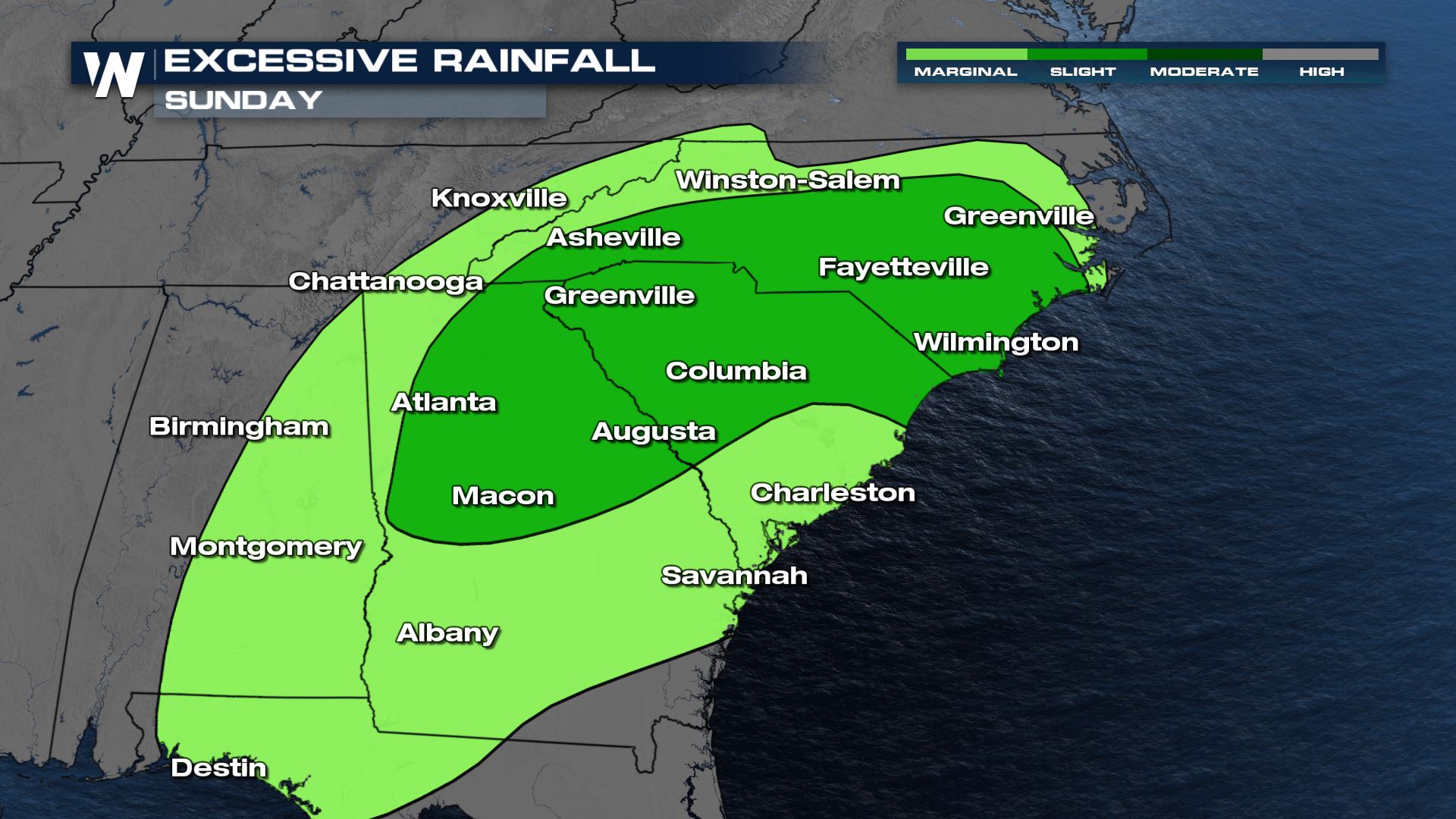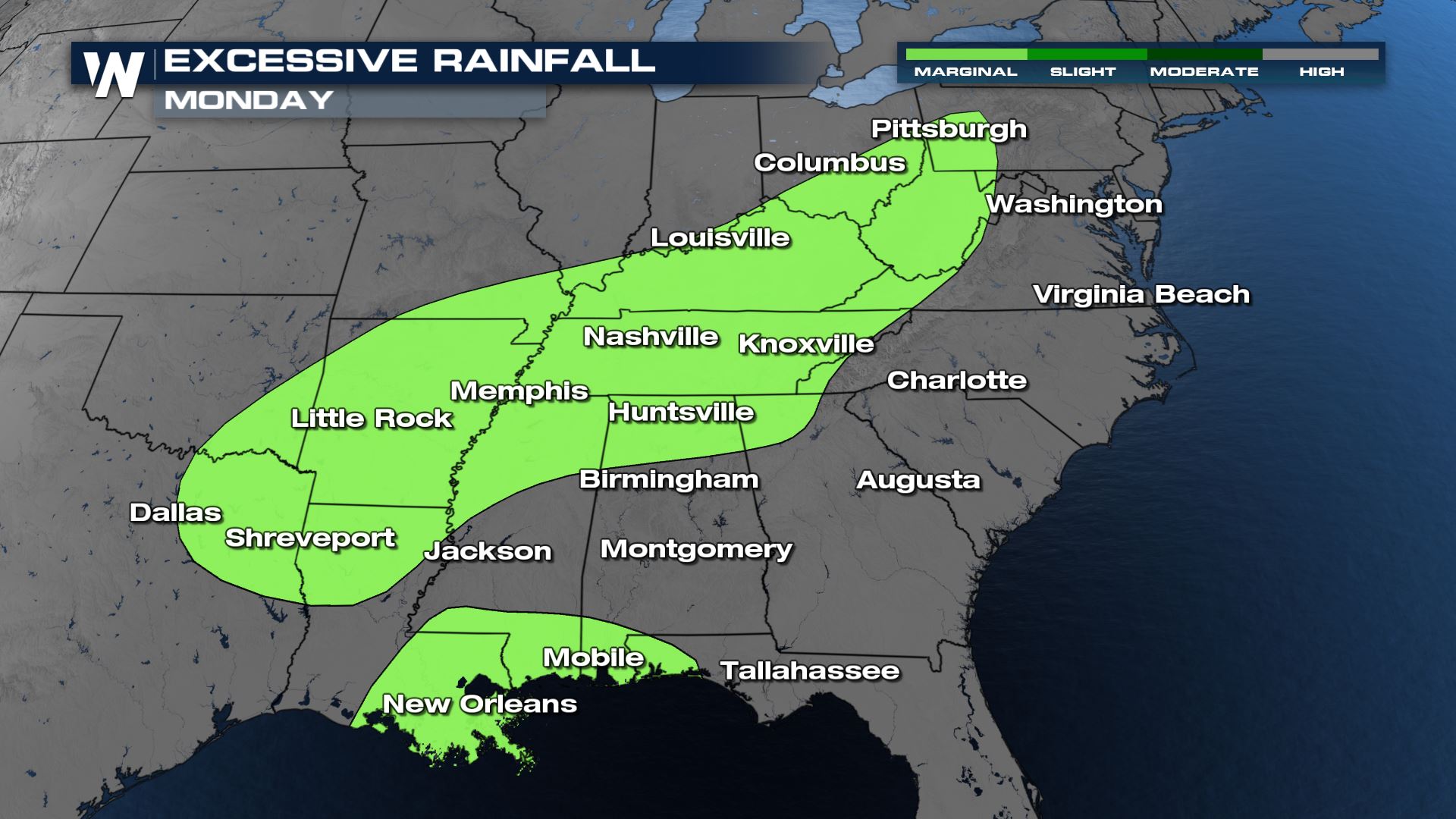 Severe Weather Outlooks
Today our severe weather risk is upped to a slight risk (level 2 out of 5). Storms moving out of the gulf offer the opportunity for rotation, with the tornado & waterspout risk highest across coastal Florida and Alabama. Strong wind gusts within these thunderstorms are also possible.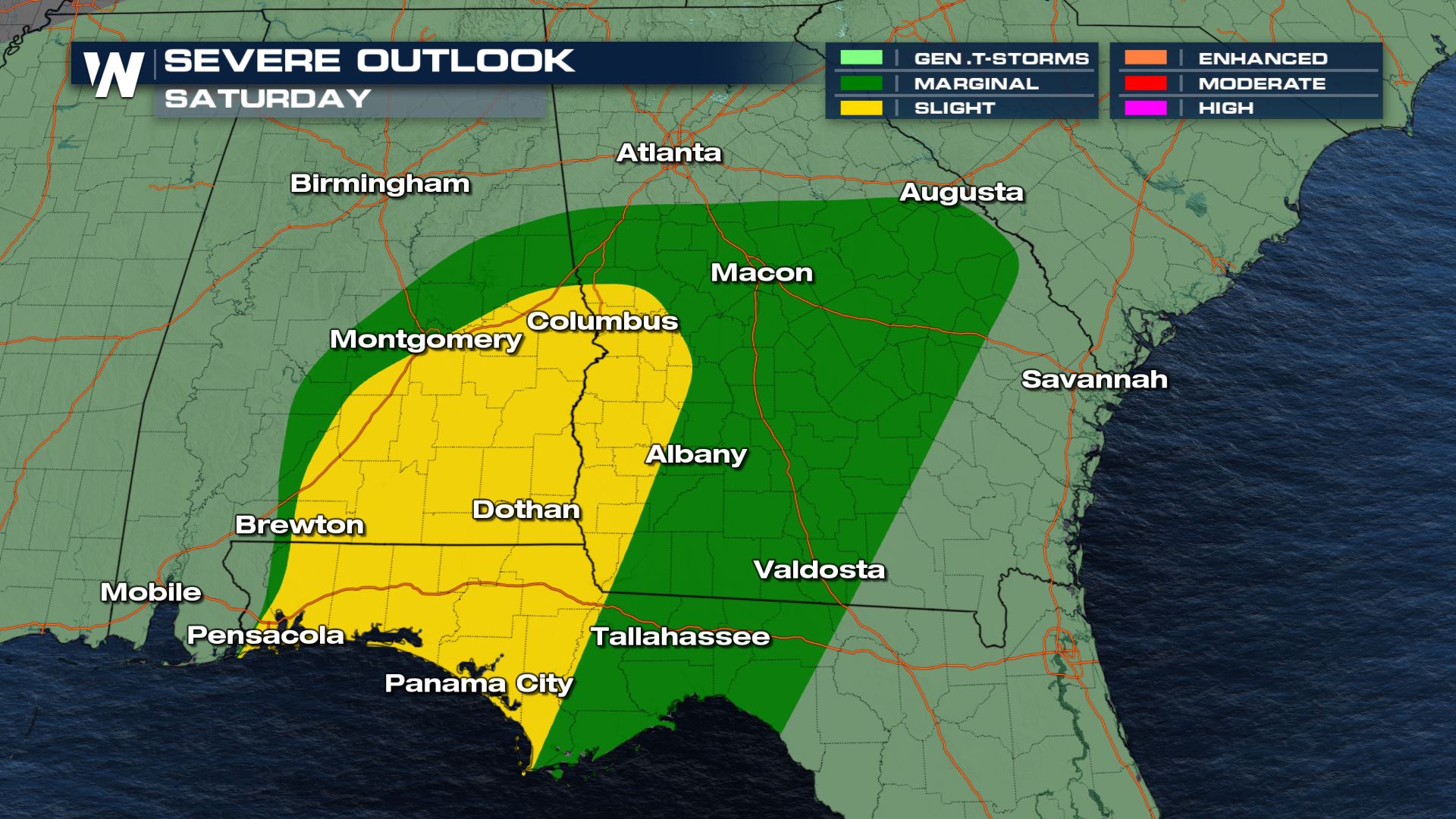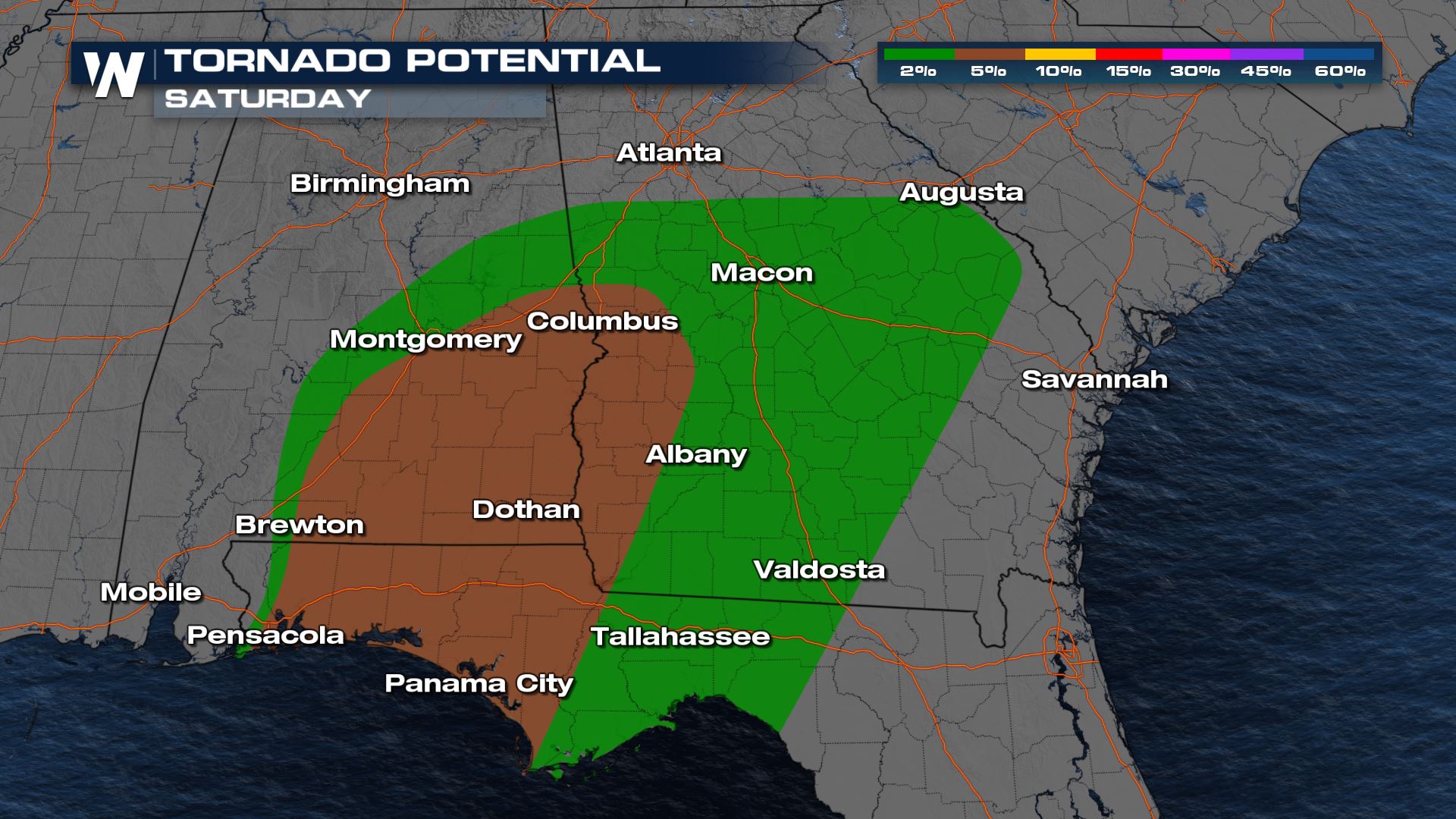 As Claudette moves east and north, severe weather is expected up into Georgia and the Carolinas. All modes of severe weather will once again be possible, but we will likely see more spin-up, brief weak tornadoes.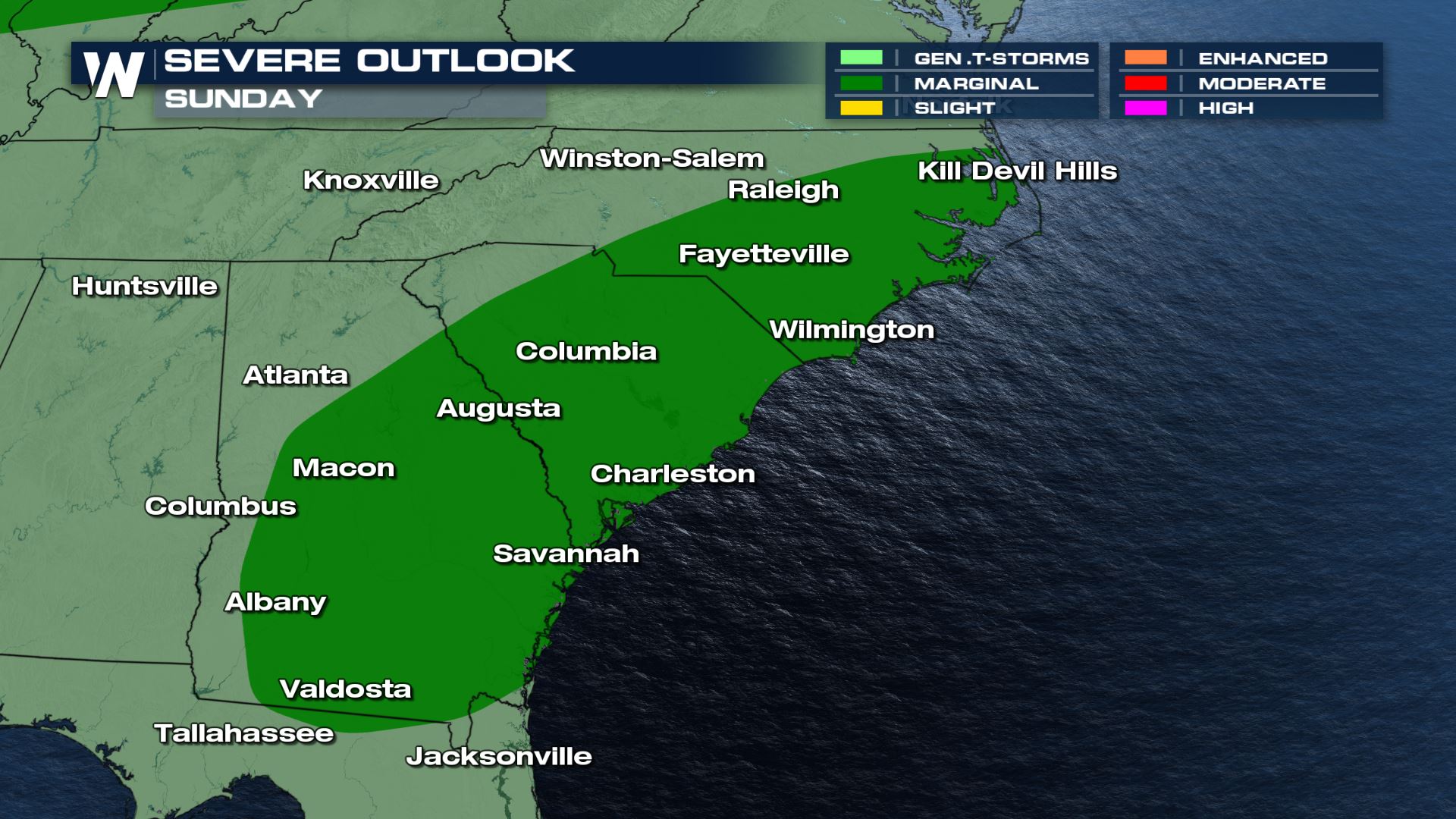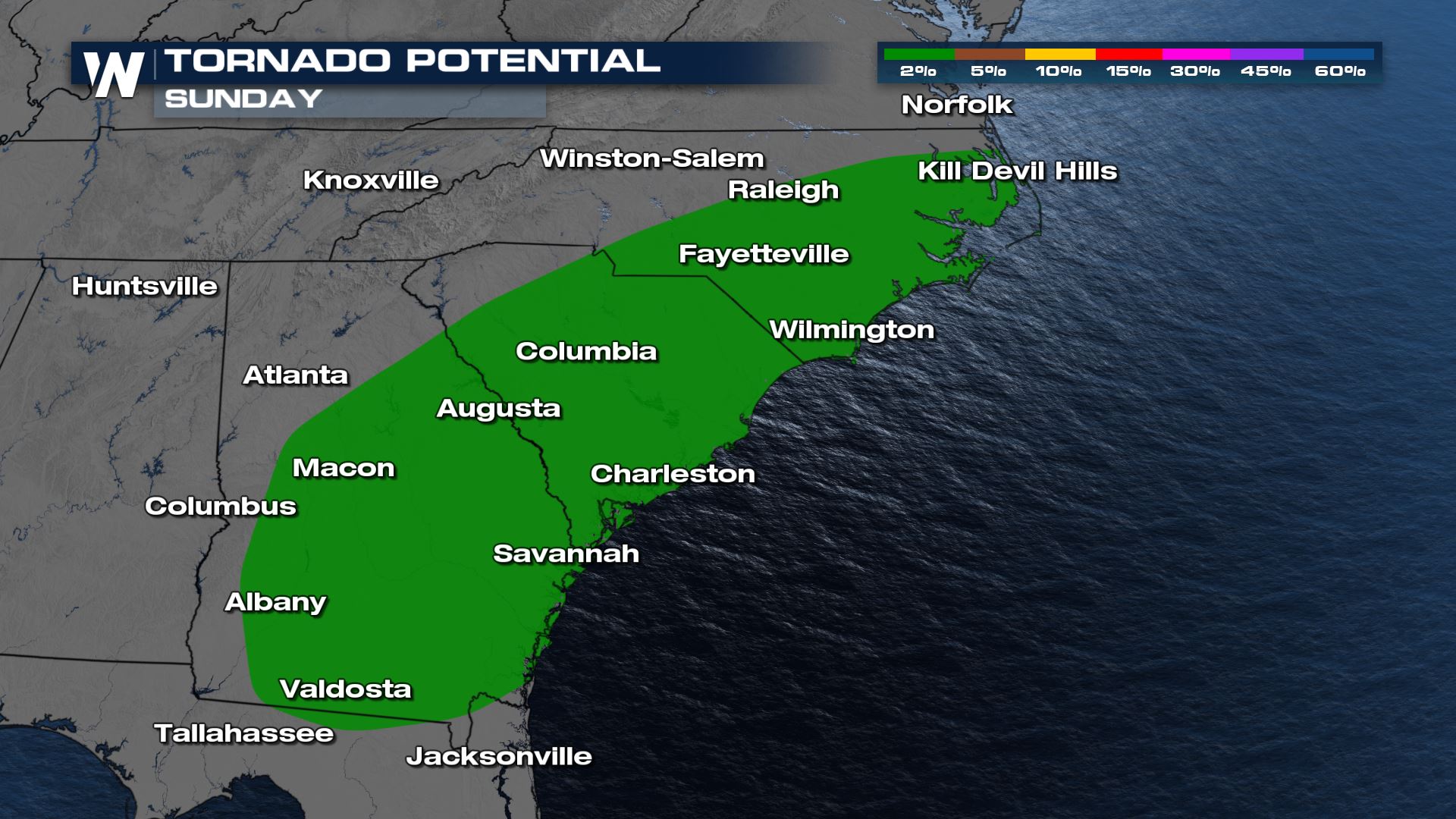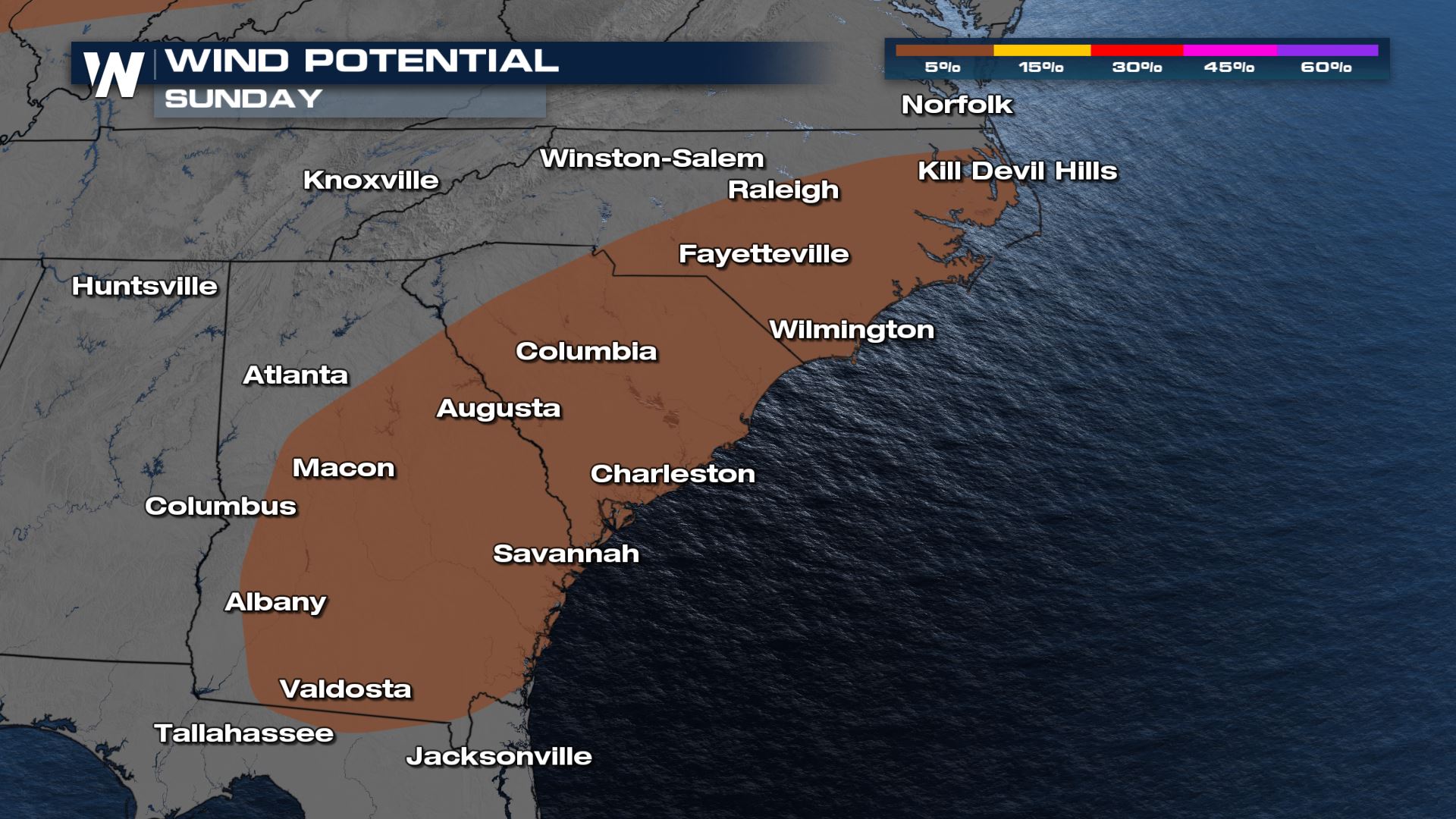 We are continuing to stay on top of the severe weather threat and tropical impacts in the Gulf on WeatherNation. We are also covering this in your eastern regional forecast :10 after the hour.